Are you wondering which are the safest countries in Latin America?
With everything from memorable landscapes and experiences to mysterious cultures and rich cuisines this is one of the most complete regions on the planet that you could ever decide to travel to.
Although many of the countries seem similar (given they speak similar languages), they can still vary significantly in what each offers.
Aside from ticking items off your travel bucket list, staying safe is another important thing to keep in mind when it comes to traveling here.
Unfortunately, Latin America doesn't usually have the best reputation when it comes to crime, so it's important to prepare properly before coming.
Safest Countries in Latin America
This guide explores both the safest and unsafest countries you can visit in Latin America, as well as answering other questions in the FAQ section.
As you plan your trip to Latin America, this page can help you navigate the continent to better understand where to go and where to avoid.
I've spoke about some of the safe places in South America I've visited before, but this guide looks at some of the cities in Central America too.
Is Latin America worth visiting?
Despite the bad reputation, what are some of the things that make it worth visiting for many people around the world?
Beautiful Scenery – As already mentioned, this region boasts a large range of incredible landscapes. This varies from the sweltering Amazon Jungle and giant Andean Peaks, to stunning Caribbean beaches and even Glaciers in the south too.
Inexpensive Travel – Latin America is also one of the cheapest areas of the world to travel around, meaning you don't need as much money saved up before leaving like you would to regions such as Europe or Australasia. This gives you the opportunity to try many more activites.
Unique Experiences – Lastly, these regions were made for adventure travelers who really like to get off the beaten path. As well as hiking remote mountains, you can also meet mysterious tribes in Paraguay, take Ayahuasca in the Amazon Jungle and even learn Spanish with a local family in Nicaragua or even Guatemala, just like I did.
Is South America Safe?
There's many things to consider when it comes to safety in South America. Firstly, pickpocketing is still rife in most countries, so you'll need to make sure to prepare properly in advance.
In certain countries (like Venezuela and Brazil) violent crimes like assault and rape can be a big risk for travelers, especially for those who unknowingly put themselves in unfavourable situations while exploring.
Although you can significantly reduce your risk as a traveler by again following safety precautions (many of which can be found in this South America travel safety guide) or by searching for other safety tips online.
I have found that: capital cities are generally a good place to start when comparing safety between the different countries, and we can use data collected by Numbeo.com for a better idea.
Cities like Montevideo scored low around 55.63, whilst Bogotá was higher at 66.13, and Caracas even higher at 83.16 (100 being the most unsafe).
Is Central America Safe?
Central America can really be hit or miss when it comes to safety, however once you learn the everyday patterns it's easy to keep yourself safe.
Petty theft will be your biggest concern, whilst more violent crimes against tourists are rare. Precautions such as concealing valuables with a travel money belt can go a long way in protecting you from lurking opportunists.
The capital cities are usually the most dangerous, and for this reason it's recommended to minimise your time in these (aside from San José and Panama City).
By using data collected by Numbeo we can get a better view. Cities like Panama City (48.56) are amongst the safer capitals to visit, whilst others such as Belize City (66.46) and Tegucigalpa (75.08) are quite dangerous.
Safest Countries in Latin America
The data above on Central and South America should have now given you a better idea of what to expect. Now let's take a more in-depth look at some of the safest and unsafest countries in Latin America.
Uruguay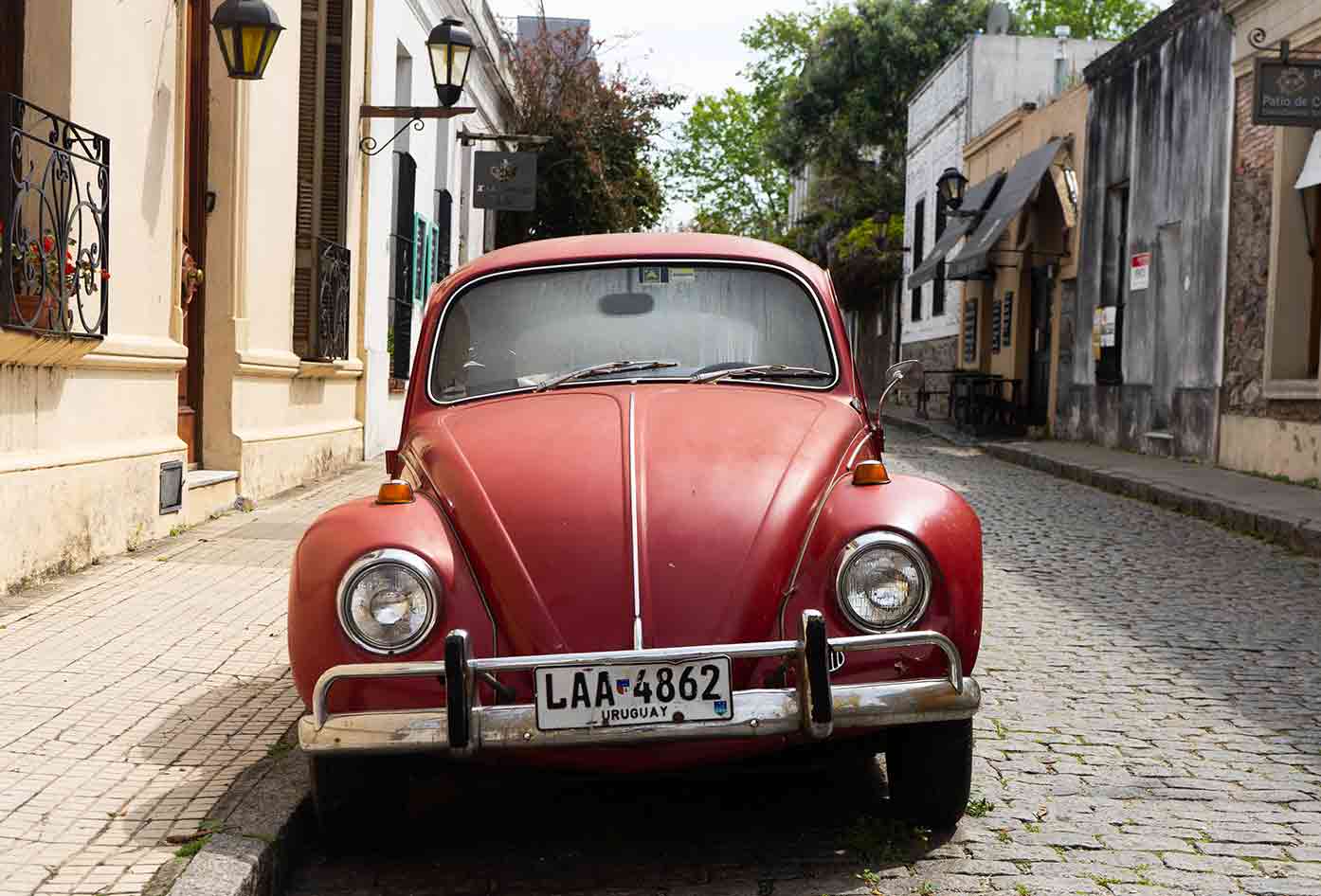 Although often overshadowed by its much larger neighbours, Uruguay brings a more fresh experience and is great for those who love a less touristy country.
Here you can explore the picturesque town of Colonia del Sacramento, as well as the electric atmosphere and beaches of Punta del Este.
Those looking to get off the beaten path can head to the extreme eastern coast (to towns such as Punta Diablo), as well as staying at a Gaucho farm.
Uruguay as a whole is one of the safest (if not the most safe) countries in all of Latin America, and you'll feel it when walking around.
This is especially so in Colonia and Punta del Este, where tourists rarely have any incidents. Although Montevideo can be rougher around the edges, you'll still be in much safer hands here than in cities in nearby Brazil.
🏅 Uruguay scored 52.15
Chile
This eccentrically shaped country is one of the very for adventure travelers. In the very north we have the Atacama Desert, which has many otherworldly landscapes as well as the impressive Geysers del Tatio.
It's also one of the best places in the continent to go Stargazing too. The south is even wilder, where we enter the bucket-List region of Patagonia.
Here we'll find the towering peaks of Torres del Paine, the Villarrica Volcano as well as the Tierra del Fuego. Very memorable to say the least!
Destinations like San Pedro de Atacama and Valparaíso are pretty safe, however the larger cities start to feel a bit rough in areas.
Whilst beautiful for a capital, Santiago requires extra care in the historic centre, especially around the Plaza de Armas at night where there's many unsavoury types loitering around. Antofagasta is another one to stay alert in, given some areas can get quite unsafe at night.
🏅 Chile scored 58.83
Costa Rica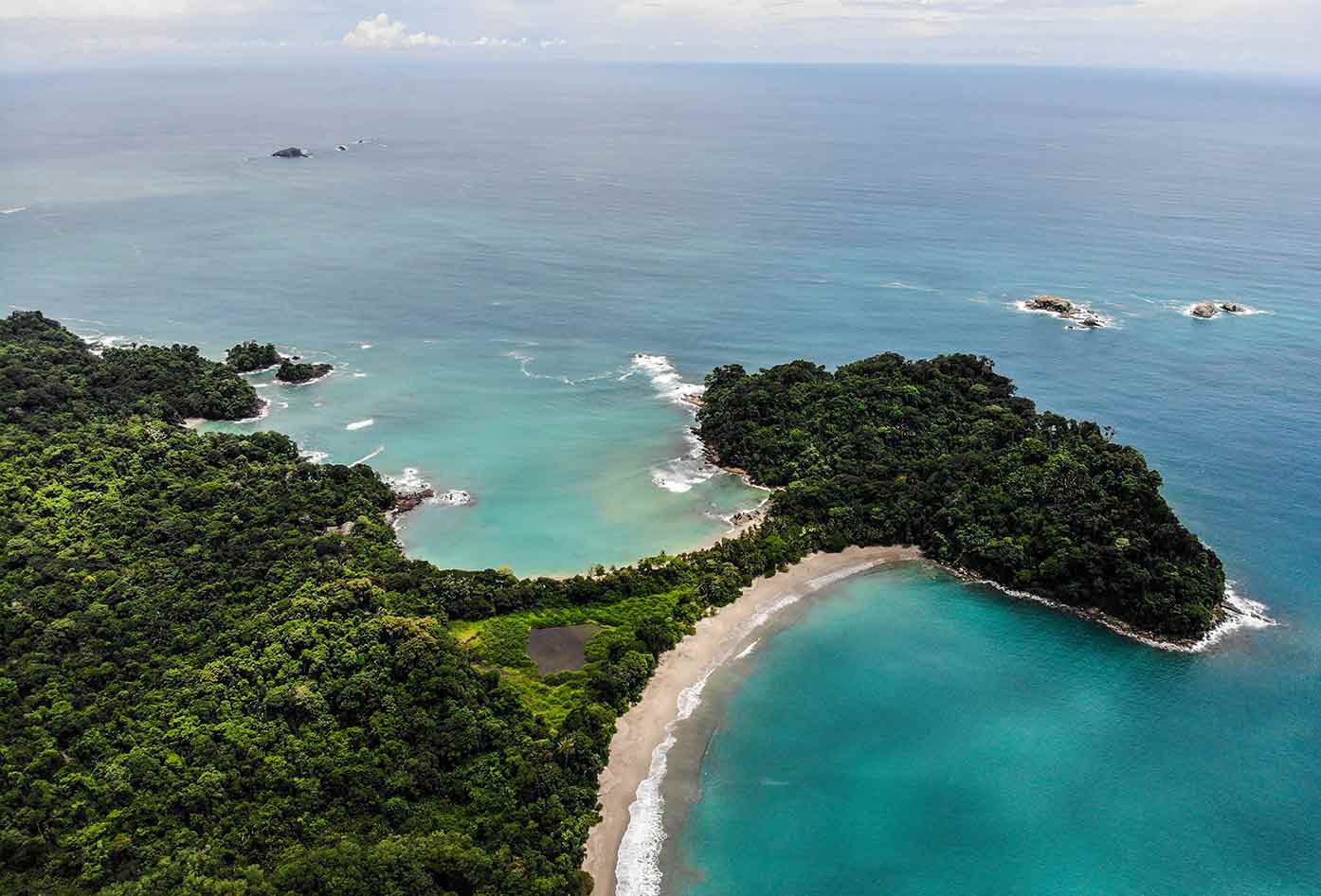 By far the most popular country to visit in all of Latin America, Costa Rica is usually the first stop for most Latin American travelers.
Here we'll find some incredible Caribbean and Pacific beaches, as well as a rich biodiversity full of animals that are found nowhere else on the planet.
The culture is also a big pull too, given the local Costa Ricans are amongst the happiest and most welcoming of all the Latin American countries.
Whilst Costa Rica has always been one of the safe countries in Central America to visit (before it became popular with expats and tourists), the recent explosion of tourism has since made it even safer.
Pretty much all destinations are safe to walk around on your own, with the only exception being San José. The capital still has its issues, and you'll want to watch out for pickpocketers as well as heading into unsafe barrios.
🏅 Costa Rica scored 53.55
Ecuador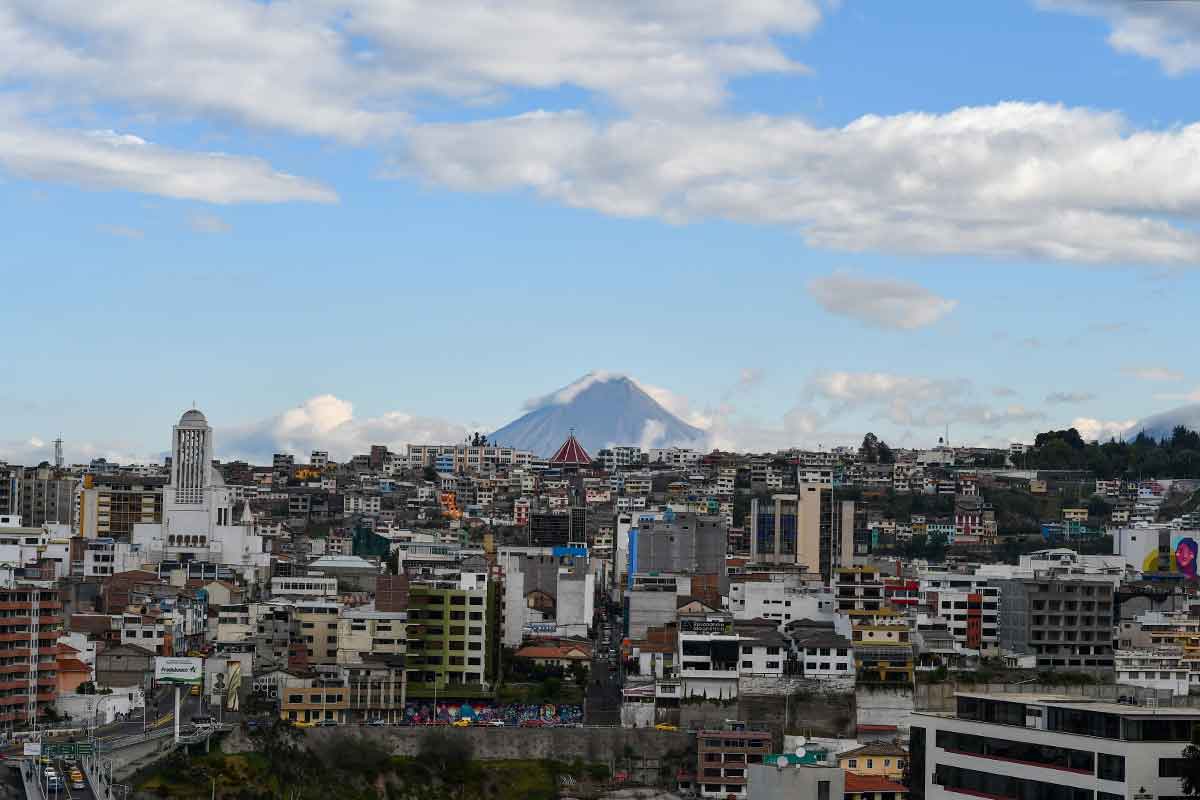 One of the smaller South American countries, Ecuador is one of the most diverse of all, and has pretty much everything going for it.
From its picturesque Pacific coastline and portion of Amazon Jungle to remote Andean towns, it's the best for an "all-rounder" experience.
Whilst expensive to visit, the Galápagos Islands are like no other where you can see endemic wildlife as well as exploring its volcanic landscapes.
Safety in Ecuador can really vary. Top destinations like Manta, Baños and Cuenca are amongst the most safe and on the Gringo Trail which means tourists and backpackers can walk around alone with very little issues.
Montañita is another popular coastal town, which whilst mostly safe, has unfortunately had many incidents of people's drinks getting spiked with Scopolamine. Those who are a fan of partying must be extra careful here.
Quito also needs to be treated with caution too, given gangs operate in the historic centre which can quickly feel quite unsafe after dark.
🏅 Ecuador scored 60.49
Unsafe Countries in Latin America
Now let's take a look at the more dangerous countries in Latin America, including the reasons why crime levels are so high in each.
That said, we will also look at some that have improved their safety situations too, which are often unfairly blasted by the media.
Venezuela
Venezuela is pretty much the "Pandora's Box" of Latin America – one that most never head to, but also has many unforgettable secrets inside.
It's home to arguably the best beaches in South America, with Los Roques and Morrocoy National Park amongst the very best. Those who love hiking can head to Mérida, where you can also ride the longest cable car on earth.
Then we have the Canaima National Park, which is home to the scenic tabletop mountains as well as the legendary Angel Falls.
The safety situation is quite alarming in this country, given the recent economic and social crisis. This has made many areas (especially along the borders) extremely unsafe, where theft and assault are common.
Caracas can really be hit or miss in areas, where violent crime is also a common issue in barrios such as Petaré.
There are safe areas here though, which include Margarita Island, Canaima, Los Roques well as the regions of Falcón and Aragua.
🏅 Venezuela scored 82.13
Mexico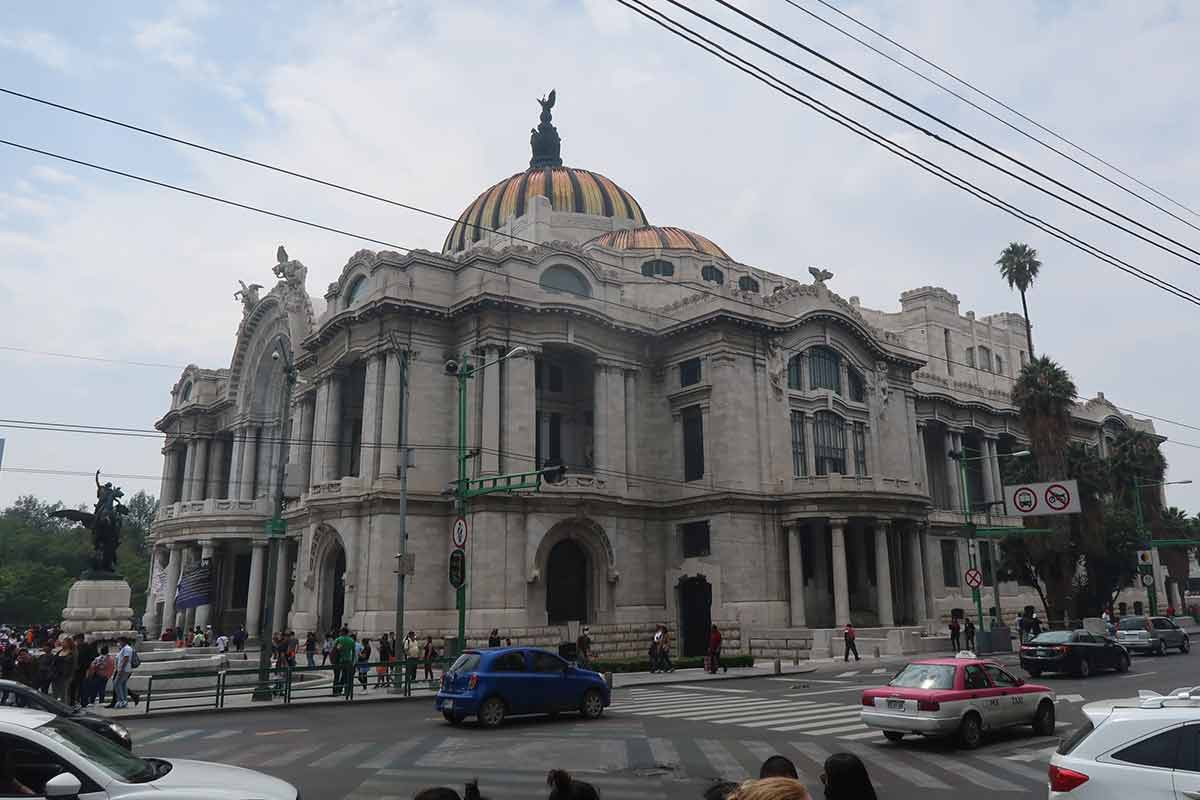 There's no country quite like Mexico. This fun and seductive nation has been popular for decades, with its mix of beaches, ancient ruins, fun culture and great food amongst the most popular reasons.
Areas such as the Riviera Maya are must-sees with its various cenotes and sprawling temples, whilst other up-and-coming regions like Sinaloa and Veracruz also offer unique attractions and experiences.
Despite what the news may say, Mexico is actually really safe to visit, and the numbers support this too. This is due to progress made by the police and government against organised criminal gangs.
Areas like the Riviera Maya, Yucatán, Oaxaca and Puebla are safe for many types of tourists to visit, whilst many others can be visited with caution.
There are definitely areas to still avoid though, which are the epicentre of different gangs. These include the cities of Irapuato, Ciudad Juárez, Celaya and Culiacán. You can see the most dangerous places in Mexico on this list.
🏅 Mexico scored 54.02
Colombia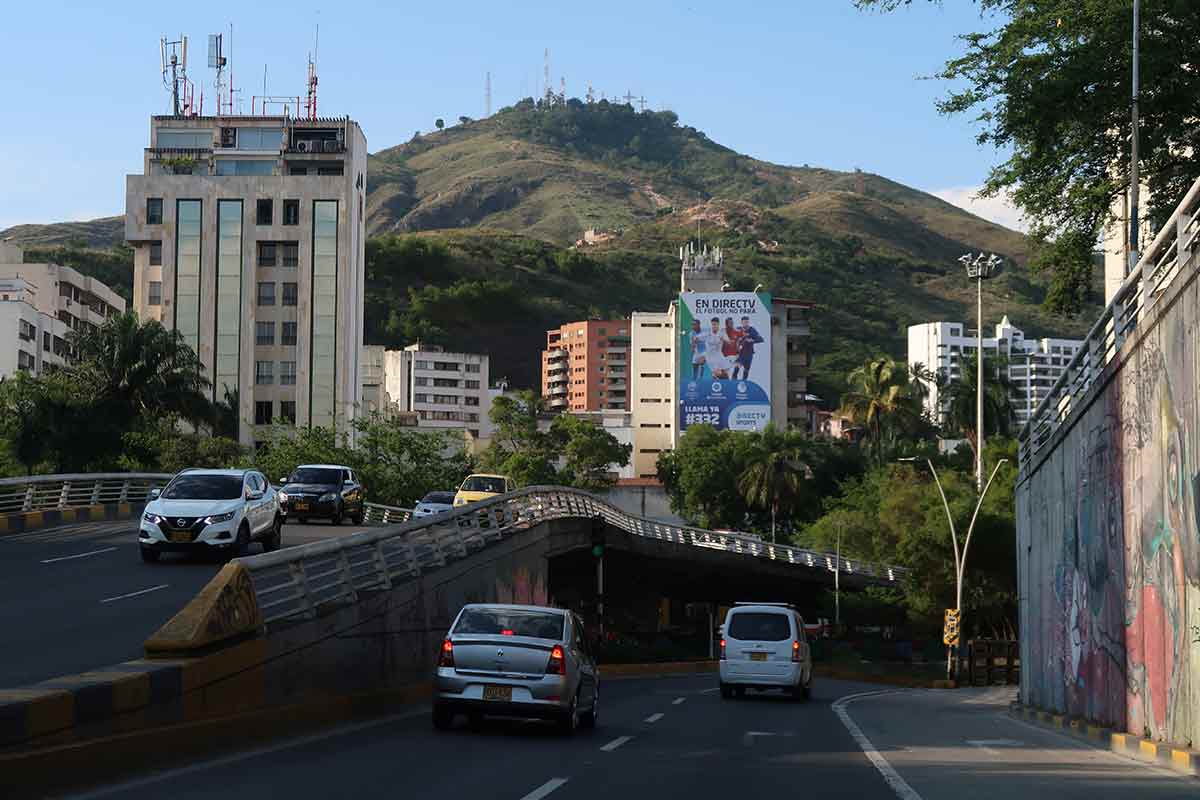 As one of the most heated nations you can visit in Latin America, Colombia is a memorable country to say the least. Many travelers who fall in love with the country's unique offering tend to return time and time again.
The culture here is really open, meaning you'll be able to meet locals easily as well as learn how to salsa dance from the pros.
Cities like Medellin and Bogotá also have really unique identities, where you can head on some awesome day trips to memorable regions such as Guatapé. Then we have great all-rounders like Santa Marta, which is home to world-class beaches as well as the hidden ruins of The Lost City.
Colombia also tends to get an unfair rep when it comes to safety. Before this was just – however things here have since improved significantly.
Many of the big cities like Cartagena and Medellin have safe areas to walk around, and you can even head out at night with little issues too.
You'll still want to avoid certain neighbourhoods though, and also to take any necessary precautions to avoid getting robbed or assaulted.
🏅 Colombia scored 60.71
El Salvador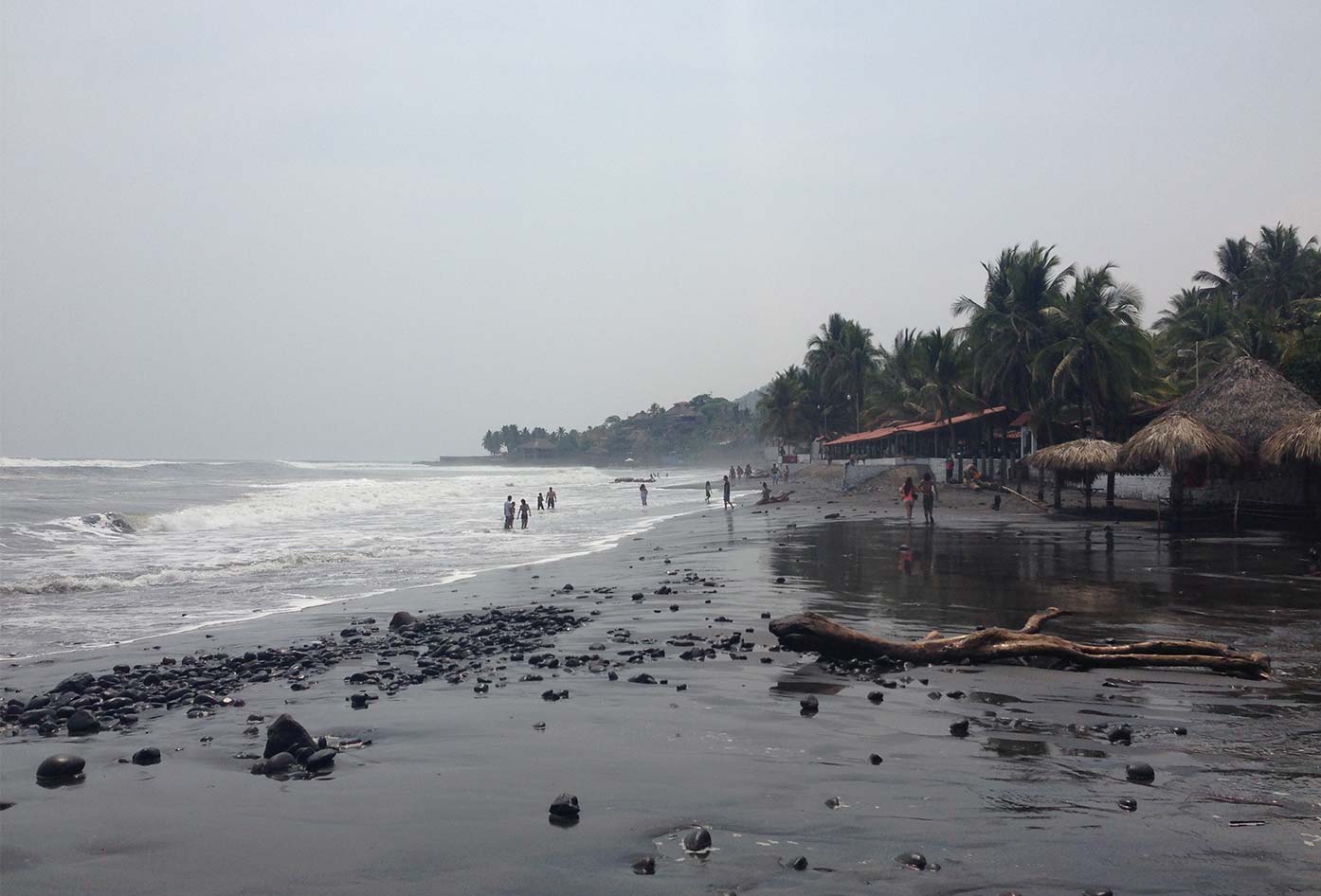 The Pacific gem of Central America, El Salvador is by far the least visited of all countries in this compact region. However it's a hidden gem in its own right, home to many stunning natural sites such as the Santa Ana Volcano and Lake Coatepeque.
The coast is also home to beautiful beach towns such as El Sunzal and El Tunco, which are some of the best places to go surfing in Latin America.
Of all the countries in Latin America, El Salvador is definitely the biggest surprise when it comes to improvements in safety. Due to a successful police/government plan, pretty much all gangs have been eradicated.
This makes many destinations such as Santa Ana and El Tunco super safe to travel around, and even San Salvador feels safer than other Latin capitals. You'll still want to beware of the more common crimes such as pickpocketing or scams which are often targeted towards tourists.
🏅 El Salvador scored 62.93
Safest Countries in Latin America FAQs
Got Travel Insurance for Latin America?

Designed by travelers, for travelers, World Nomads covers more than 150 adventure sports and activities so you can explore your boundaries.
Safest Countries in Latin America
That's all for this guide to the safest countries in Latin America.
These regions have pretty much everything going for them. From the wildlife of the Amazon Rainforest to the snow-capped peaks of the Peruvian Andes, you are bound to find at least one thing you love here.
Latin America also tends to get a bad reputation when it comes to safety, which is sometimes made to look much worse than it actually is.
This guide has explored the four safest and unsafe countries of Latin America, looking at why each is so safe or unsafe. Lastly this guide has answered some popular questions in the FAQ section.
Be sure to revisit this guide before and during your trips to Latin America. See more travel safety guides for inspiration on what to expect here.
📌 Like this article? Pin it…
Did this guide inspire you to visit these safe countries in Latin America?
💬 Leave a positive comment or lets start a conversation below!
---
"Dear friend! Some links in this post contain affiliate links. Meaning, if you click through and make a purchase, book a hostel or sign up for a tour, I may earn a small commission at no additional cost to you. Your support means a lot and helps me to keep traveling and maintaining the quality of this site for you."