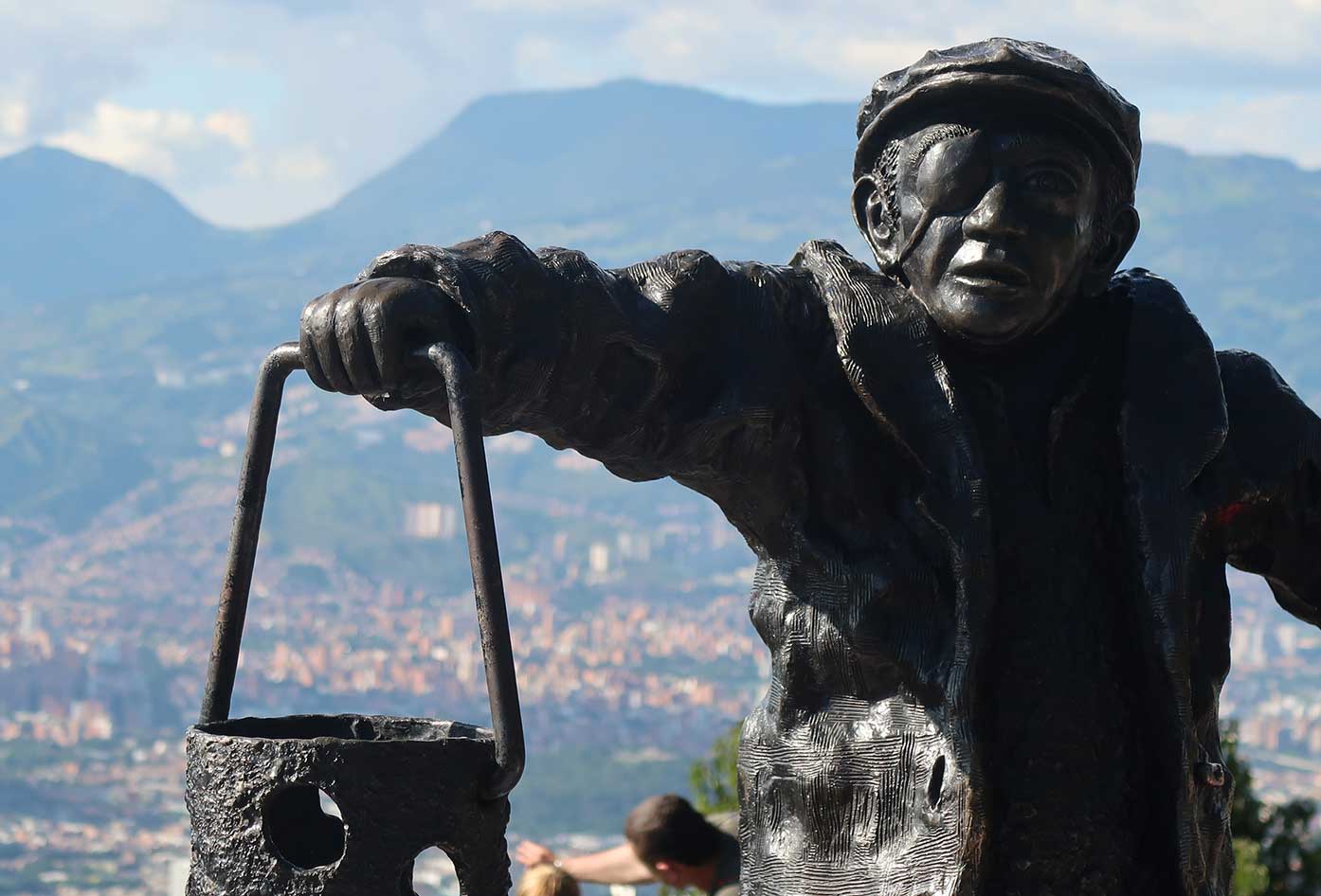 When comparing Bogota vs Medellin, which is better?
When visiting Colombia, it's tough to know where to start. The country has lots to offer by way of landscapes, food, landmarks, and climate.
There's the safe, enjoyable side of Colombia and there's the fun nightlife locals praise as unique compared with the rest of the world.
Bogota vs Medellin
Sometimes it can be easy to just pick the largest city or the capital city to fly to. In this case, both variables can describe Bogota.
Bogota
Bogota is the most visited city in Colombia, but Medellin has reason to overthrow Bogota's crown.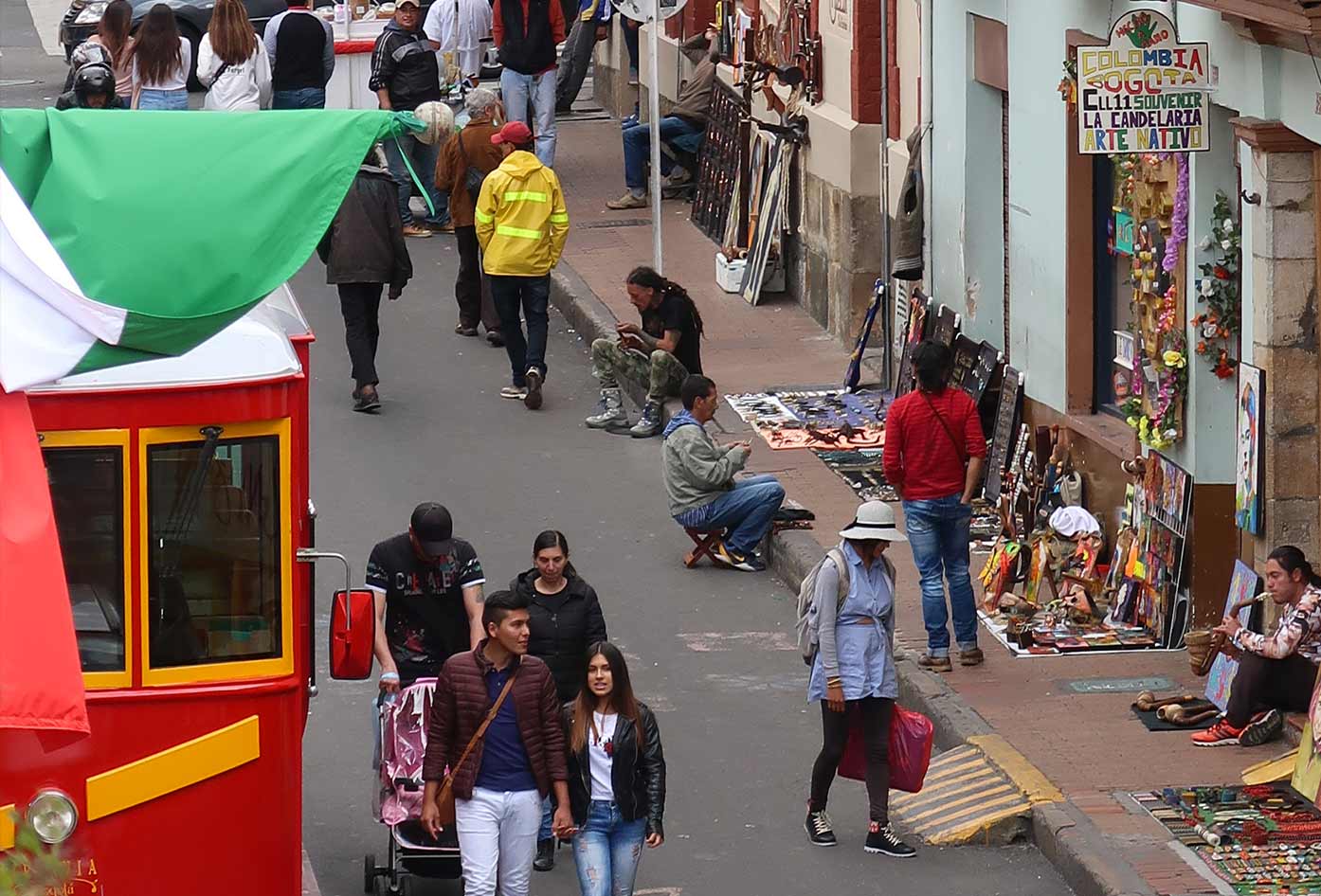 I'm here to give you not only some great facts about Colombia but the big scoop and pit these two iconic cities against each other.
Altitude of Bogota
Bogota is one of the highest capital cities above sea level. The third-highest capital city in the world, it's elevated 2,625m above sea level.
There are no issues when it comes to reactions to altitude change, as most visitors arrive by plane.
Issues will arise if a traveler ascends the Andes into the city's plateau too quickly. Bogota's Monserrat rises up to 3,152 meters above sea level.
Soroche is the local term for the queasiness that follows after ascending too quickly.
You may feel winded once you've made the ascent, but as the oxygen in the blood adapts, you'll go back to normal. A short stay in high altitude areas of the world is proven to improve breathing.
Getting places more elevated spots such as Zipaquira from Bogota is a breeze for those looking for day trips.
How Far is Bogota From Medellin?
Thanks to the Autopista, the road linking these two iconic cities has never been quicker.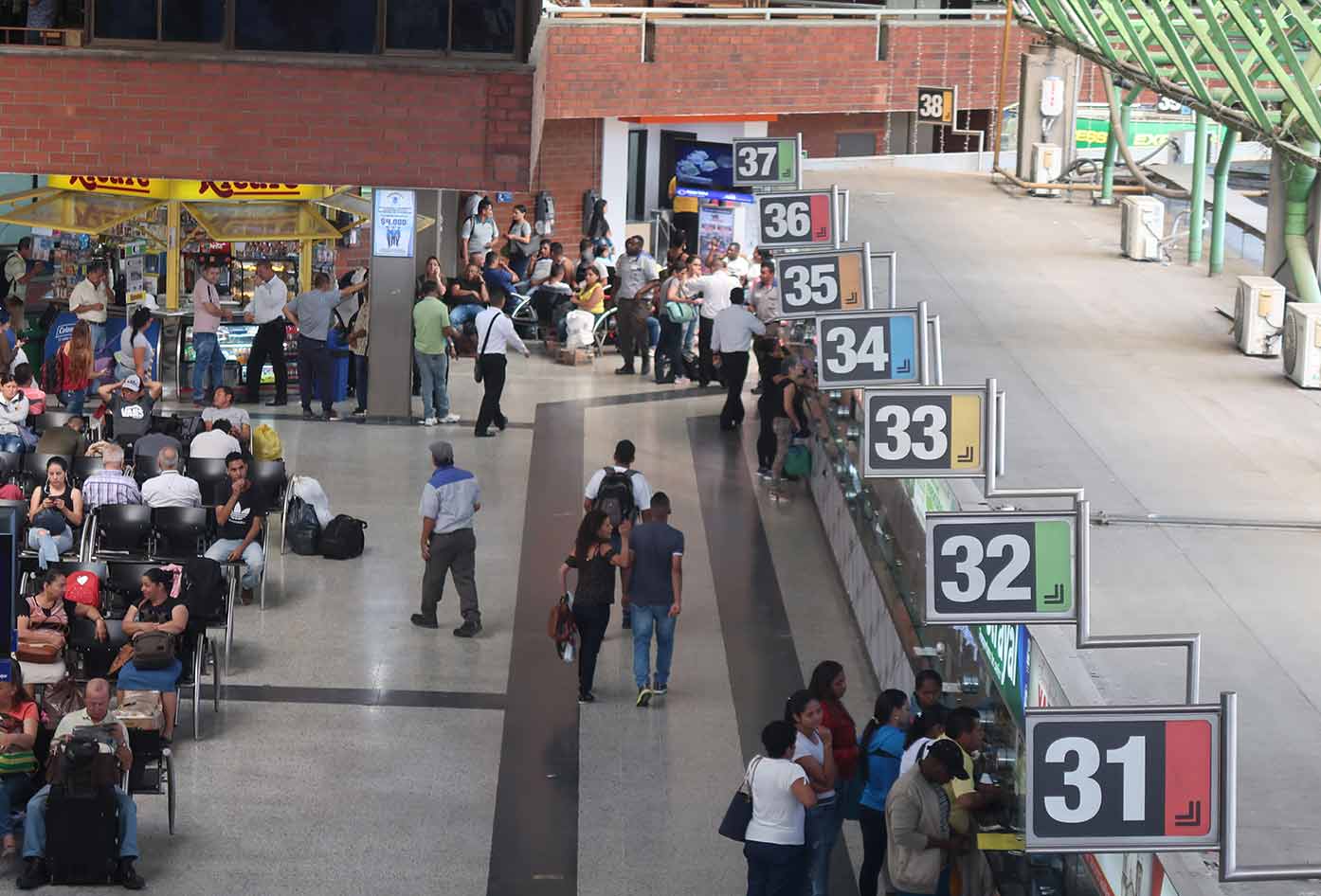 The issue, however, is the length. Although steps have been taken to ensure a safe route through the mountains, the drive is still over 400km so expect the likes of overnight coaches instead of a cab.
If the drive is under 8 hours, consider yourself lucky. Busses and colectivos can take this route but expect journeys to last up to ten hours.
The good news is, on any long journey you get to do a pit-stop to try some of the finest Colombian food you'll find on the roadside.
Most visitors who wish to experience both cities tend to get a flight from one to the other. Flights can be quite cheap and very safe.
Flights last only one hour too, so if you wish to take the quick route rather than the scenic route, this is the one for you.
Is Bogota Safe?
So, after all the hype, bad press, and Colombian cartel news you may have seen, is Bogota safe for travelers I can hear you asking?
Bogota is as safe as you make it. If you decide to parade the streets at night shouting at the top of your lungs wearing flashy jewelry, it's obvious what will happen.
You need to make sure you aren't considered a target for petty crime by avoiding carrying around expensive items.
If you're an avid photographer, look for the best options in terms of compact or point-and-shoots rather than carrying a lot of equipment. See these anti-theft camera bags designed to protect your camera.
All dodgy activity involving gangs and factions at war with each other doesn't carry into the tourist hotspots, so there's nothing to worry about in terms of direct danger towards travelers and visitors.
The north and eastern sides of the city are the safest, and it's considered a general rule of thumb that the further south into the city you travel, the more dangerous it gets.
Make sure your hotel or if staying in one of the many hostels in Bogota has the necessary security precautions set in place to not only protect your belongings but make you at least feel safe.
Weather in Bogota
Bogota is one of the coolest and temperate spots in all of South America, especially the north of Chile.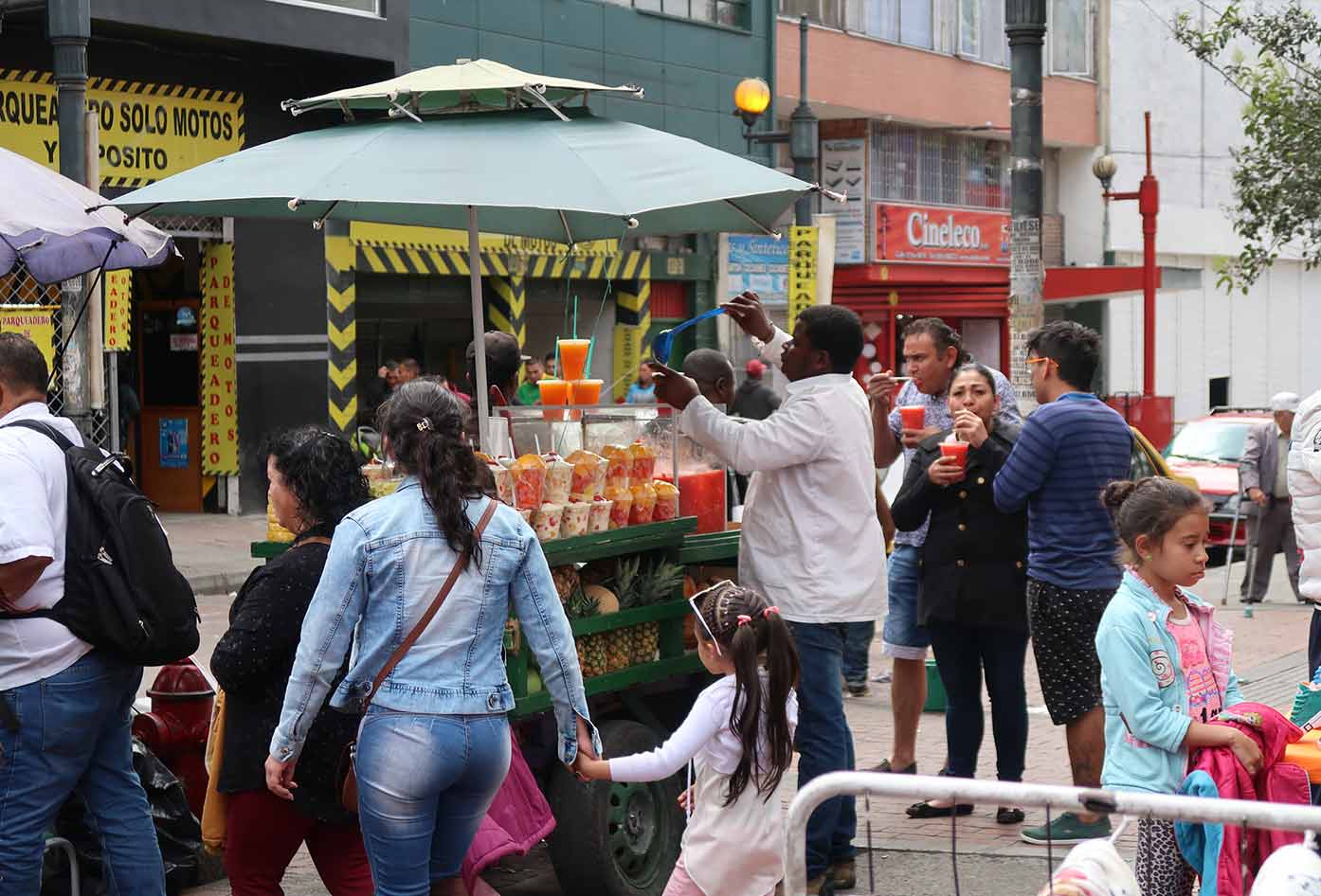 It's expected of a city so close in distance to the equator to be of a tropical climate, but Bogota is different.
The average high for the whole year is only around 20 degrees Celsius so in the evenings a travel down jacket is needed. This is a lot cooler than Medellin, which reaches highs of 28 in the warmer months.
April, May, and October are the months that receive the most rainfall on average. If you're looking for when to visit Bogota, the best months are around December-March.
These are the driest months of the year and Bogota weather is evergreen sunshine all year round. So when looking for things to do in Bogota don't let the weather be the only deciding factor.
To narrow it down to one month, January after the Christmas rush dies down is a great time to visit this mammoth city.
Medellin
This long and narrow valley in the Aburra Valley region known for the infamous Paisa accent has a city known all over the continent.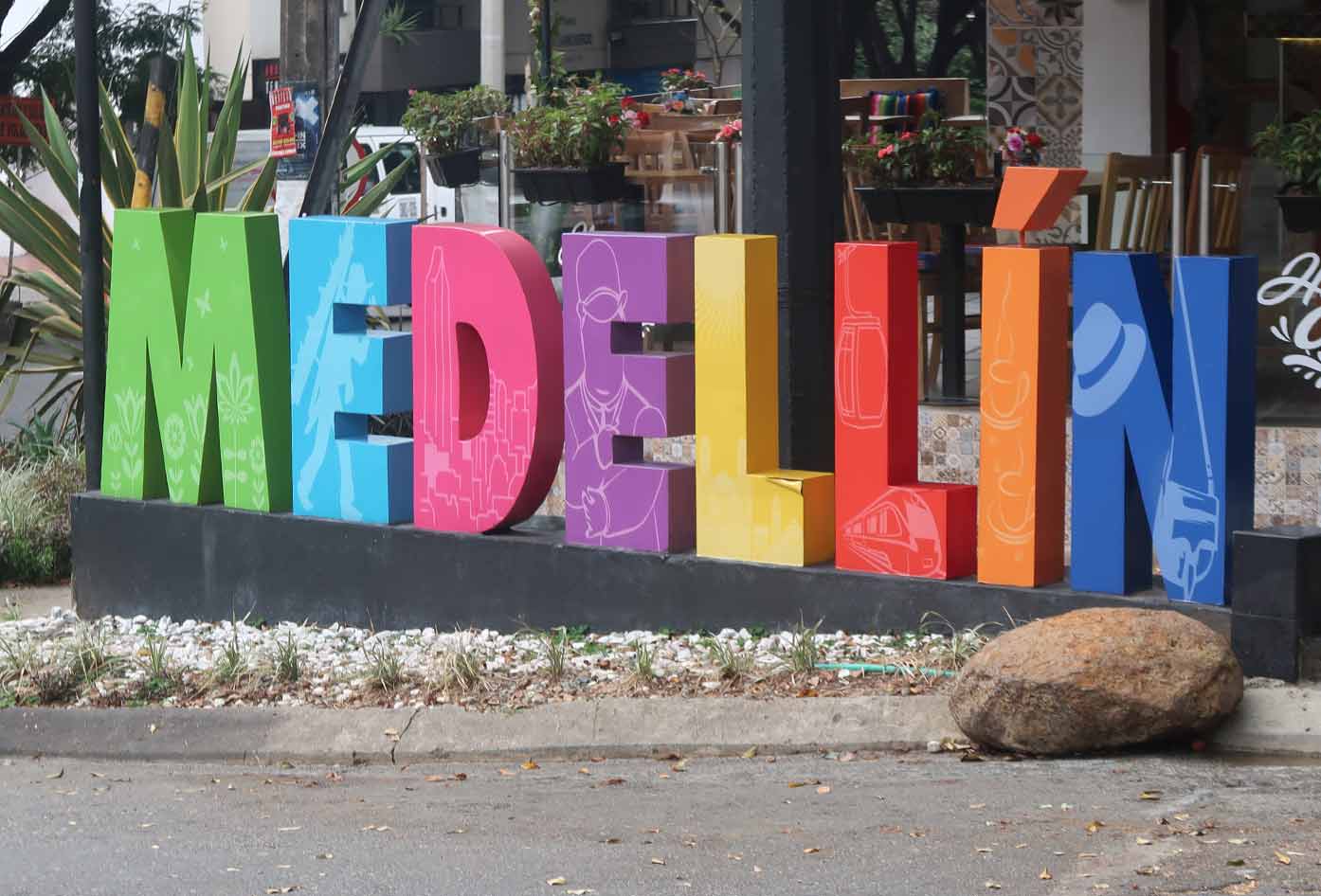 Previously the murder capital of South America, it's now one of the best-kept secrets in the western hemisphere.
The hipster capital of South America is nicknamed the 'City of Eternal Spring' due to its consistently temperate climate that is slightly on the warmer side.
Who knew that this interestingly narrow landscape would produce the next big city to visit in South America?
I certainly didn't! Medellin truly has it all, and it's a shame that the reputation it gained decades ago still carries into today.
Check out the El Poblado neighborhood if you want to understand more about the city's most extravagant cafes, bars and restaurants.
Altitude of Medellin
Medellin lies in a valley, so the issues that may arise with other major cities in South America aren't as valid here.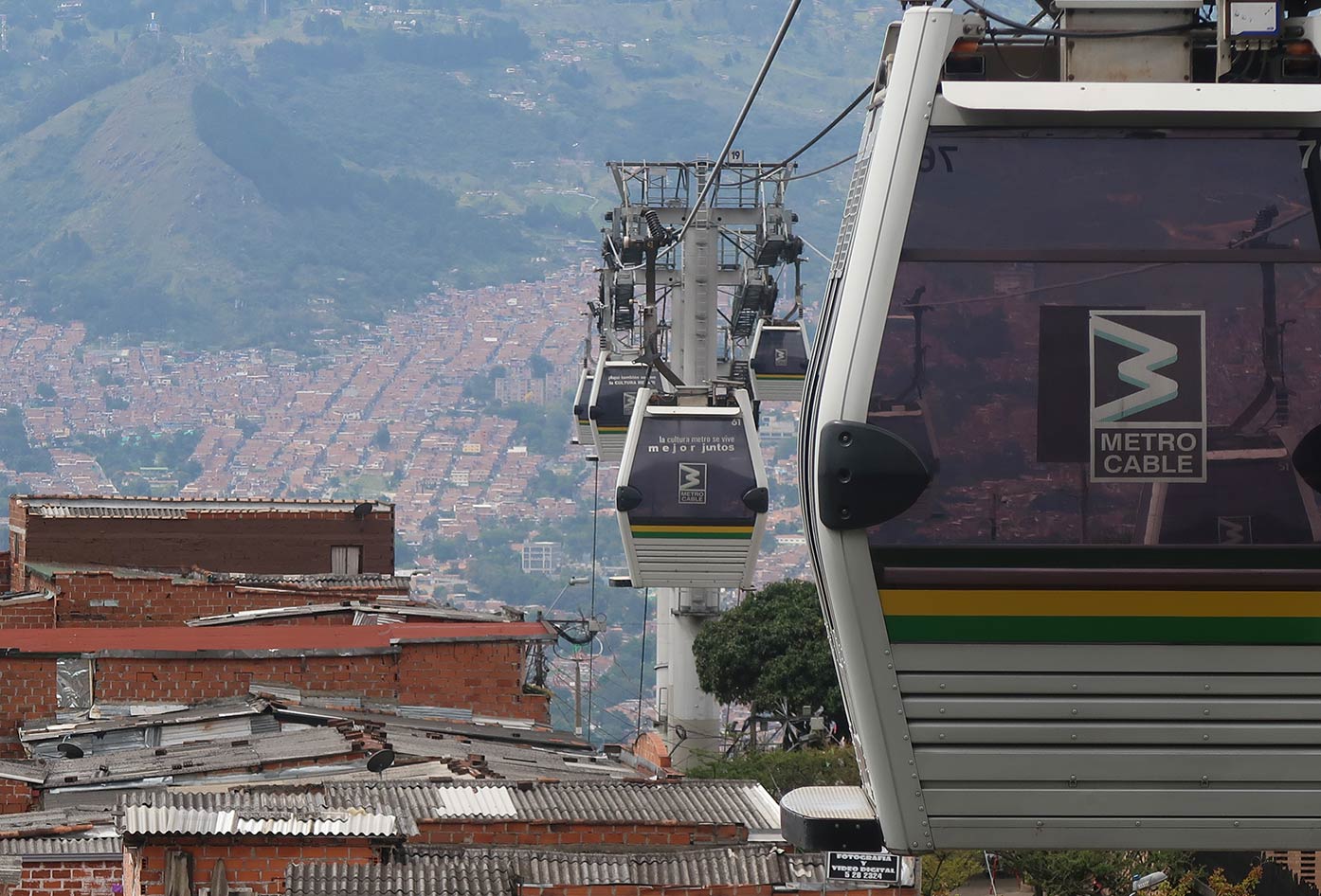 Almost at half the elevation of Bogota, the second-largest city in Colombia is a lot less Soroche-prone.
1,485m above sea level, it can't be harmful to anyone who visits.
You may feel a slight queasiness when you arrive, but it will wear off just as quickly as it gained.
Most visitors assume that because Medellin is situated in a valley, there's no chance of getting altitude sickness.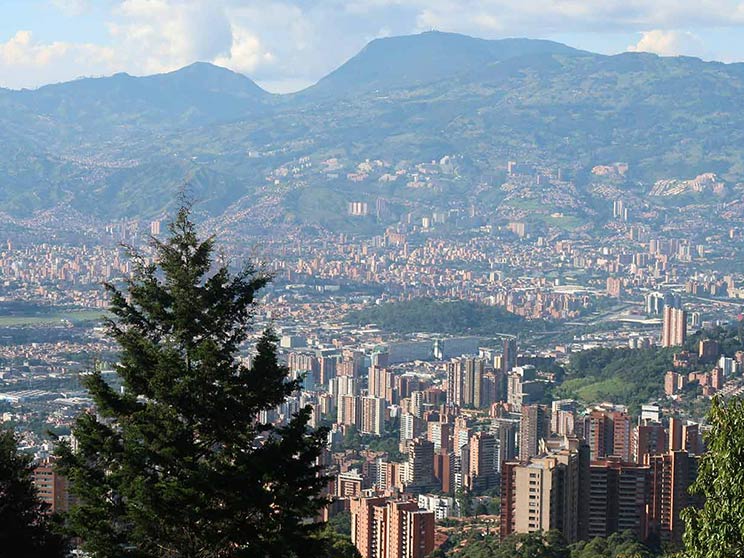 However, it's still a lot higher above sea level than most European or American major cities, so always be prepared when visiting a city in South America.
Some visitors will often notice heavier breathing, a faster heart rate, fatigue, a slowdown of digestion, and possibly an increased need to urinate. Headaches are another common impact of the higher altitude.
Is Medellin Expensive?
The average daily cost for a mid-range holiday to Medellin is a lot cheaper than you'd expect.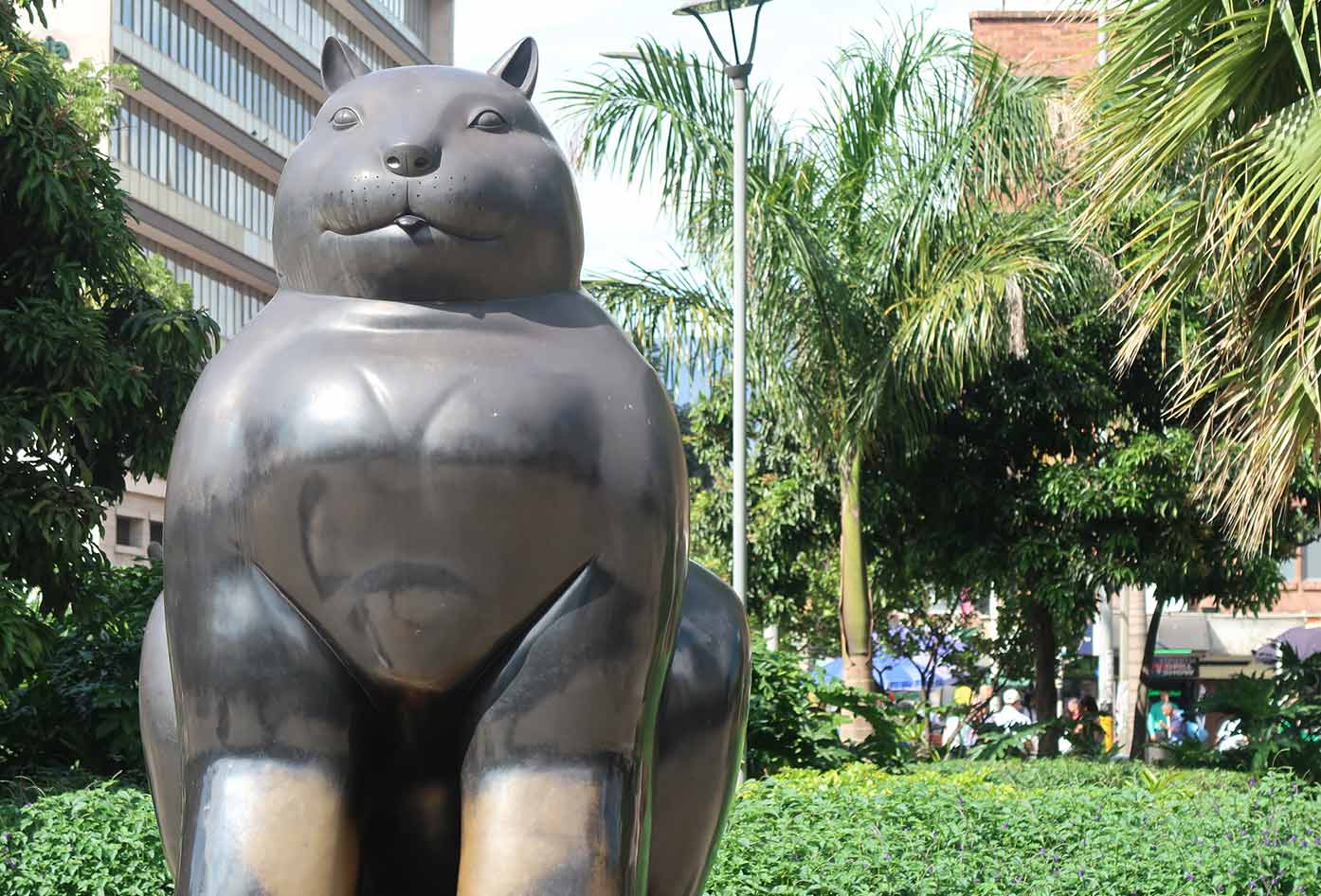 If I were to tell you, that the average daily cost for a mid-range holiday that included hotel, transport, food, and extras, was lower than $30?
You'd be surprised, right?
It's pretty cheap to fly there too, but we can skip past the drastically varying flight rates.
What if I were to tell you it was actually less than $20 per person. Still tempting, isn't it? It doesn't sound real when you consider it.
What if I told you the truth?
That $13 (USD) is the average price per person per day. Staying at one of the boutique hostels in Medellin can lower the price even further.
These are ridiculous numbers when compared to the likes of the Caribbean and places in Mexico such as Cancun and other countries in Central America.
Medellin is difficult to ignore when it comes to budget holidaying and it's easy to see why so many backpackers flock here.
Is Medellin Safe?
Medellin is becoming one of the safest spots in Colombia, which is a far cry from the reputation it had even just ten years ago. See this guide on safety in Medellin I have designed for new visitors.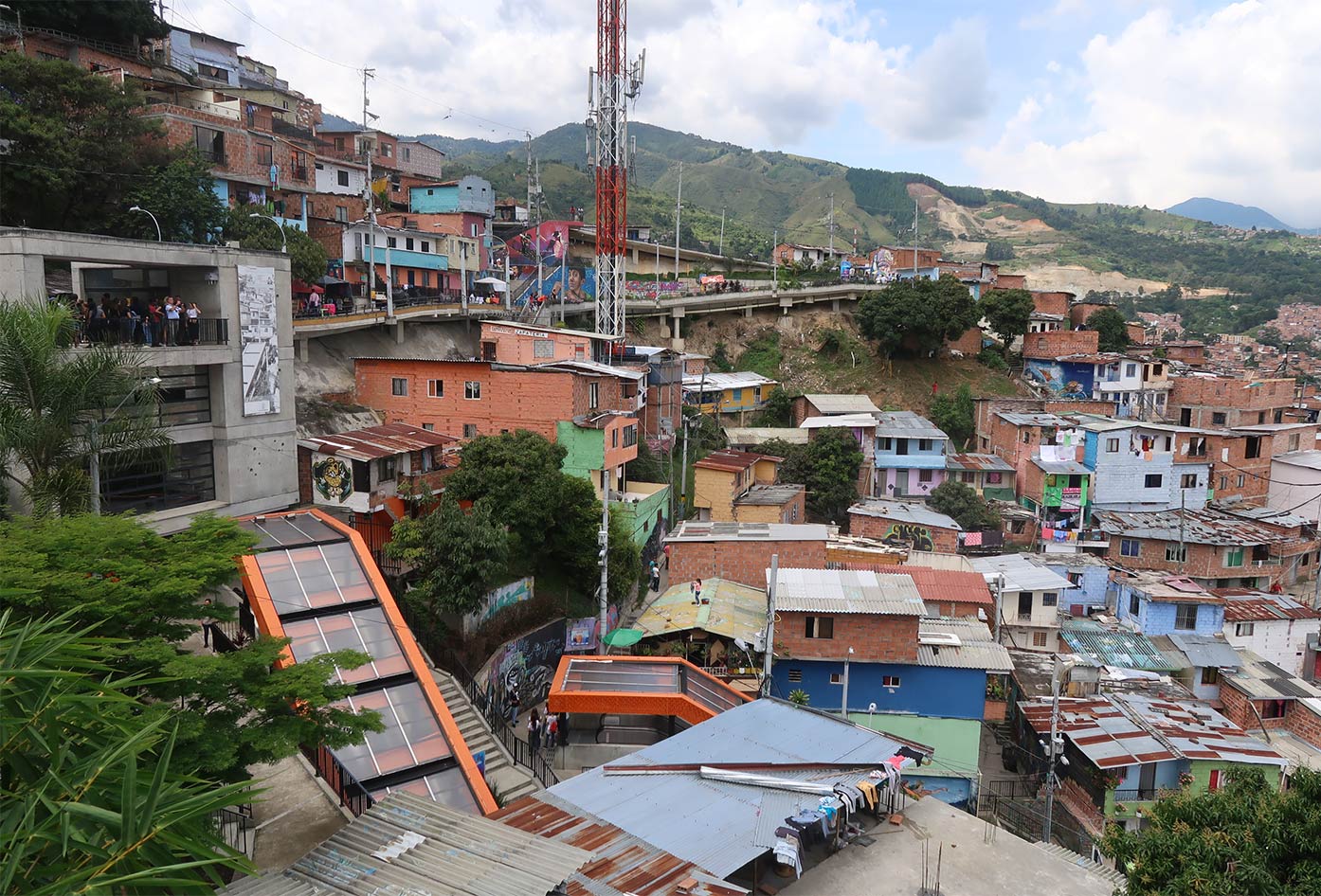 Medellin ranked much higher than Bogotá in a recent survey of 12,548 in Colombia in terms of citizens feeling safe in their barrio and city.
You'll find many of the day trips from Medellin include a visit to Comuna 13 which is the city's most infamous neighborhood.
Once known as "the most dangerous city in the world," Medellin is now lauded as an up-and-coming travel destination.
In fact, Medellin's 82% decline in violent crime means that the city is now safer than New Orleans!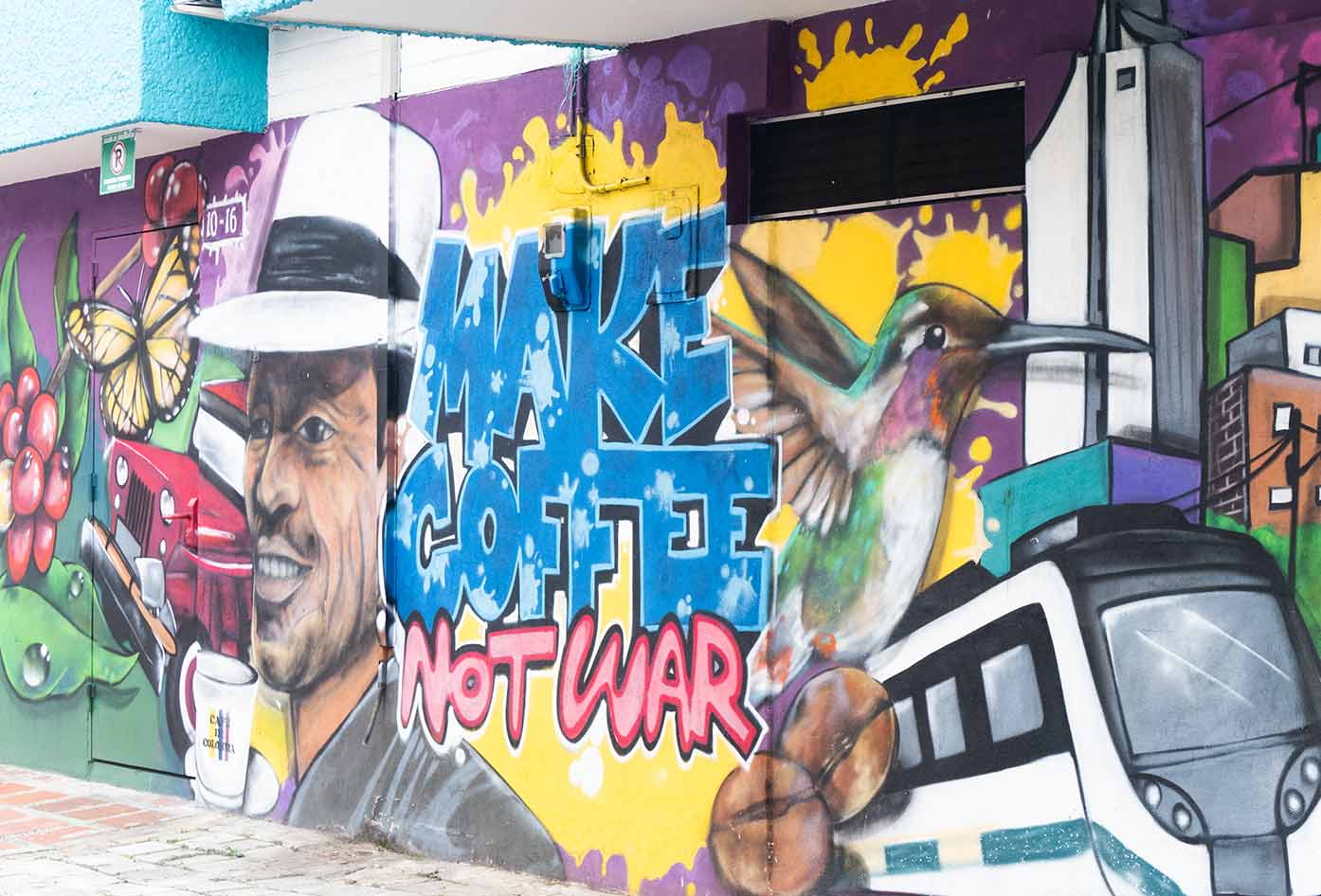 And like other major cities, locals say that violent crimes occur in neighborhoods far away from the center of the city—that is, far from where you'll find most Colombian points of interest.
You can fly nonstop from many US cities, and once there, the rest of the country is at your fingertips.
The city is a safe place with easy access to comfortable hotels and secure taxis — make sure you study the laminated sheet behind the front passenger seat for pricing.
Weather in Medellin
Learn the best time to visit Medellin because it boasts warmer climates and sunnier months than Bogota, which is a godsend.
Bogota gains most of the visitors to the country, but it doesn't represent the climates that represent the national average.
The Eternal Spring city has the best representation, as it isn't so high above sea level that the temperature can often reach freezing point.
No no! Medellin has the capacity to reach the upper 20s (Celsius), making it one of the more pleasant climates for a Colombia trip.
Put away the parkas and put on your best travel shorts, because Medellin has the sun and the gentle spring breeze.
Got Travel Insurance for Colombia?

Designed by travelers, for travelers, World Nomads covers more than 150 adventure sports and activities so you can explore your boundaries.
Bogota vs Medellin: Final Words
If I had to pin it all down to one city, it has to be Medellin.
Medellin is the cheaper spot with just as much to offer by way of attractions and landmarks. Who says you have to visit Bogota to enrich yourself in the Colombian culture and experience?
It is no secret that the Paisas (people from Medellin) will make you feel more at home that ever. Having said that, Bogota isn't an awful place to visit. It also has a lot to offer its visitors, so why not include both?
Will you be traveling to one of these two cities soon? See these ideas on safe places to visit in Colombia for even more inspiration on where to go.
📌 Like this article? Pin it…
Did this guide to Bogota vs Medellin help you in any way?
💬 Leave a positive comment or lets start a conversation below!
---
"Dear friend! Some links in this post contain affiliate links. Meaning, if you click through and make a purchase, book a hostel or sign up for a tour, I may earn a small commission at no additional cost to you. Your support means a lot and helps me to keep traveling and maintaining the quality of this site for you."