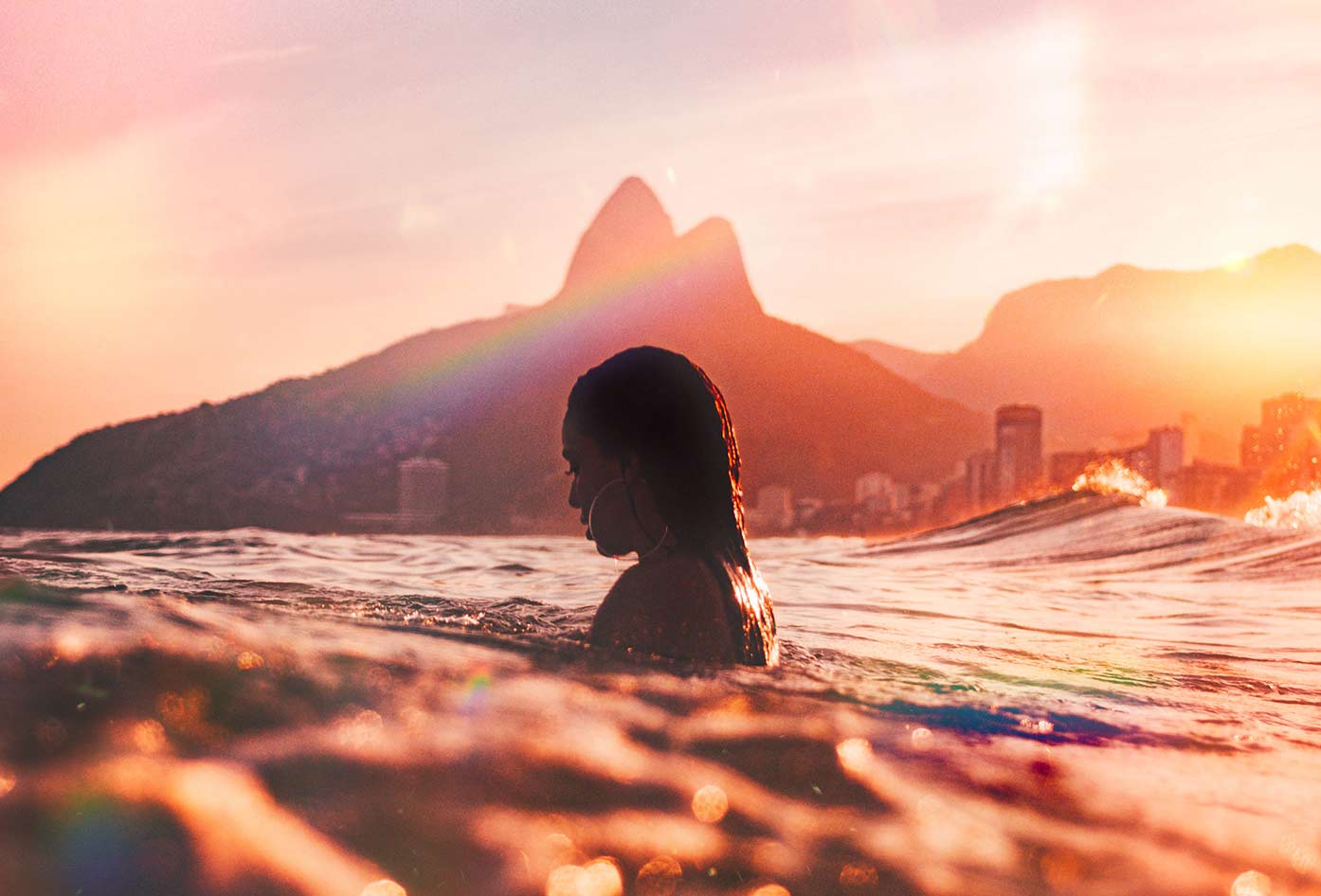 Are you looking for the safest countries in South America?
It's said that Colombia and Venezuela are the most dangerous countries, while countries further south like Argentina, Chile, and Uruguay is regarded as the safest countries to visit in South America.
But, what about the dangers involved?
I don't consider myself ignorant, but I never thought about the dangers, even in the safest countries in South America, until recently.
Safest countries in South America
Fear of danger and culture shock are the main reasons people reject the idea of travel in Latin America and choose other continents.
Every country in South America has its good and bad parts, whether it's exploring Comuna 13 which is one of the most dangerous neighborhoods in Medellin or the Villas of Buenos Aires we must take precautions.
In other words, staying safe is relative to our experiences.
Latin America, can be a safe place when you know where and where not to go. It's that simple, but you must take the right precautions.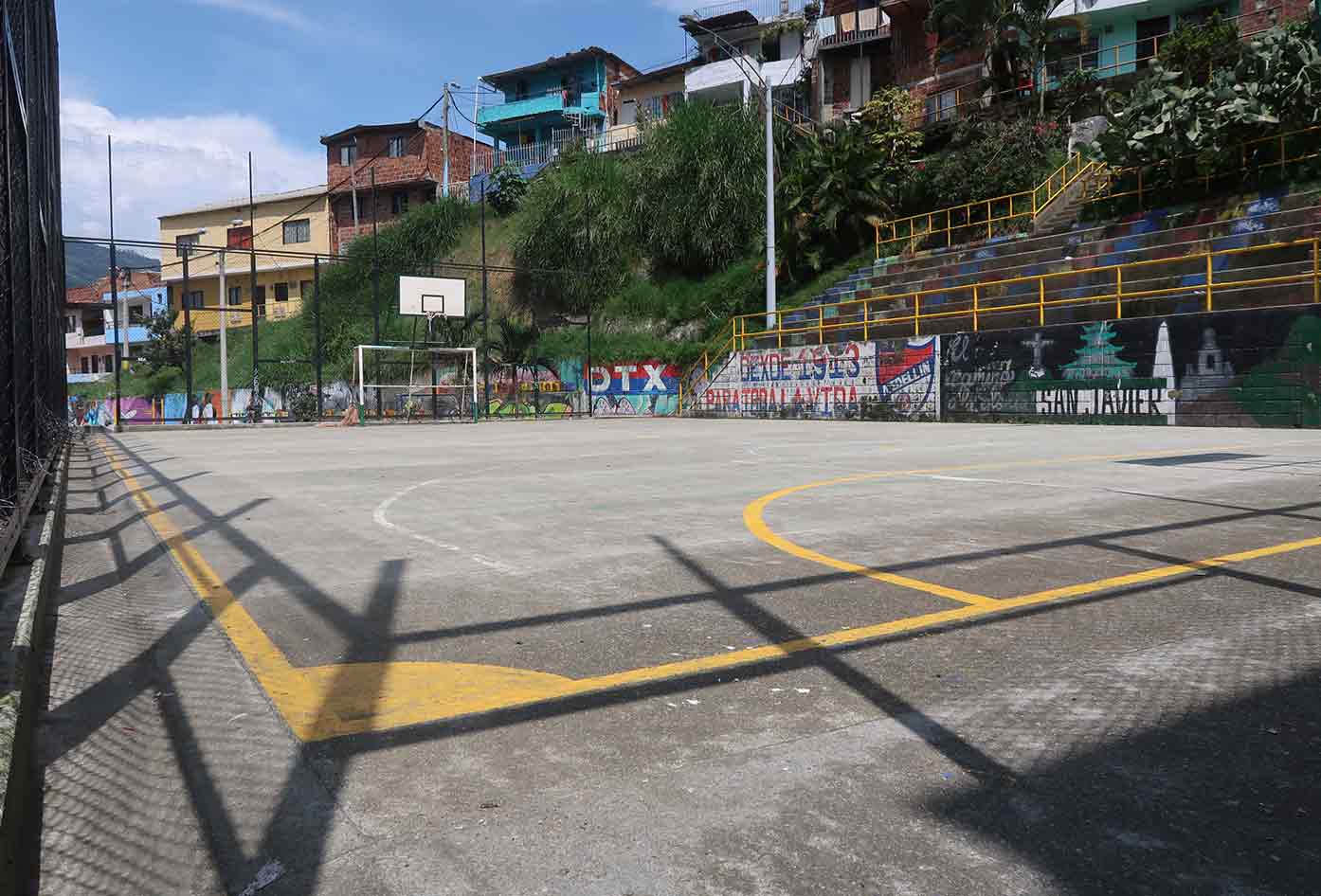 However, you'll need to be streetwise and have a good sense of direction to know when danger is on the horizon.
Of course, even then, you can't always anticipate danger.
For example: look at the Ausangate Mountains in Peru. You're likely not going to be robbed, but you need to know which routes to take.
If you get lost or take the wrong path (easily done without a guide), you might find yourself in big trouble – real fast!
I'm saying this from experience, after traveling as far south as Argentina and to over 10 other countries in Latin America all by myself.
Danger is subjective!
Even though we're exploring at our own risk when traveling foreign lands, we all know the type of danger we don't want to be in.
What is the safest country in South America?
The statistics say Chile by the way!
With its Spanish and indigenous elements and more than 6,000km of Pacific Ocean coastline it's surrounded by the Andes mountains.
It is said to be one of the safest places to travel in South America.
Although I've not traveled across all borders, I've gained a real sense of which are the safest countries in South America for new visitors.
When thinking of places to avoid in South America, I have not only walked with all my travel gear on my back, but I carried it through the most dangerous streets in Rio de Janeiro whilst in Brazil.
All without any incidents. But that could be just pure luck, right?
Also, it might have something to do with me being black in Latin America and, therefore, I'm not always seen as THAT GRINGO!
Does that sound ridiculous?
Well, if you have walked around the streets like me, you'd understand why I say that. And, believe me, being a person of color in Latin America has its own set of implications, let me tell you.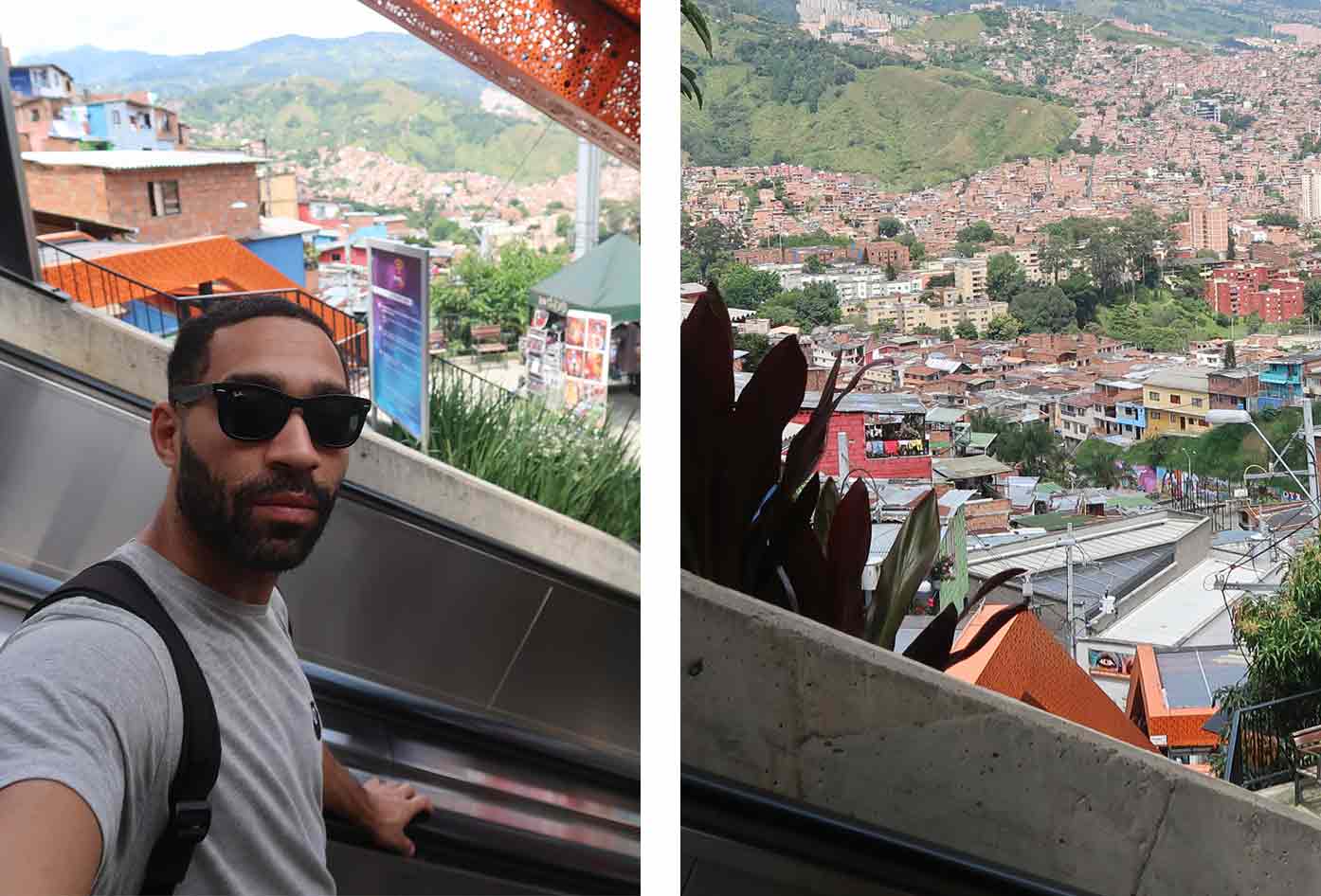 For example, when walking in some of the safest places to travel in South America, people looked at me like I was about to rob them!
When comparing that experience with what it means to be a gringo in Latin America I hope you can begin to see the difference.
Places to Avoid in South america
My point here is that there are some uncontrollable factors, many of which are somewhat inevitable.
How you look and how you carry yourself will decide your fate, not necessarily a specific country or city. You cannot hide being a gringo.
Popular tours seen in this guide:
Timing also plays a big part in being subject to danger, which is why you should avoid walking around late at night in most urban areas.
When you do, take precautions like getting a taxi instead of walking. In Bogota, I had to remind myself that even though the cost of living in Colombia is lower it is still astronomically high for others.
I know this sounds obvious, but we underestimate how fast danger can walk into our day, especially as we get familiar with a new area.
It could be walking to the store to get some beers to take back to your Airbnb. Or, whilst in the middle of hiking in Patagonia without a guide.
What if I told you that you could still be subject to danger, even in the safest place in South America. Would you believe me?
I've walked through both dangerous and safe places with expensive camera equipment in my hand, and nothing has happened to me.
If you are a keen photographer like me, and you're concerned about your camera equipment, I highly recommend that you have a cheap travel camera with you that you can afford to lose.
If you are really worried about petty theft and street crime, there are some great anti-theft accessories you can find on the market today.
So, does that mean that South America is safe? Or, Did I get lucky?
Let's look at this question with a little more detail:
Is South America Safe?
Despite being a little optimistic about the situation, I'd say yes because I don't want to put you off traveling to South America due to a horror story or pretty crime that you heard on the news.
Now, let's talk about some of the safest countries in South America and what to do to avoid danger while traveling.
For a heads up, here is an unordered list with four of the safest countries in South America that are trending right now.
Ecuador
Chile
Uruguay
Paraguay
Many factors account for the safest country, but these trending countries in South America will give you a good idea.
Safe countries in South America 2023
You can read about the best places to visit in South America but, let's look at the safety scores by combining data from different sources.
These results are based on not only the Global Peace Index but the recorded homicide rates per country.
Also, data from a World Risk Report, which records a country's possibility of natural disasters and their ability to deal with them.
Chile
Argentina
Uruguay
Bolivia
Ecuador
Paraguay
Peru
Suriname
Brazil
Guyana
Colombia
Venezuela
As you may know, South America is the home to 12 countries with a population of over 423 million and increasing every year.
There are some extremely safe places to visit in Ecuador, but you won't find 'the best country to visit in South America' that easy.
Because of the cultural traditions, landscapes, and biodiversity, it's impossible to choose just one, trust me!
Best Countries in South America to Live
As you'll probably know by now, South America has some beautiful, culturally diverse, intriguing, as well as affordable places to live.
Off the gringo trail, I've taken a closer look at each country's cost of living, weather, health care, and safety. All to be able to find the best countries in South America to live, work, play, and retire.
Chile
Chile has a lot to offer, from snow-covered mountains peaks to sandy beaches. A growing international community, expanding job opportunities, and lack of political corruption.
Chile has the highest standard of living in South America with a modernized infrastructure, highways, internet, and drinkable water.
The weather in Santiago de Chile is fine, typically ranging between 15 and 30C depending up the time of year and 3 to 10C as overnight lows.
The Chilean healthcare system is among the best in Latin America, placing 33d out of 190 countries. An easily convertible currency and International airport, Chile has become an ideal place to live.
Uruguay
Unlike its South American neighbors, Uruguay's landscape consists of gently rolling hills, river basins, and lakes.
Uruguay is one of the smallest countries in South America, encompassing roughly 68,000 square miles.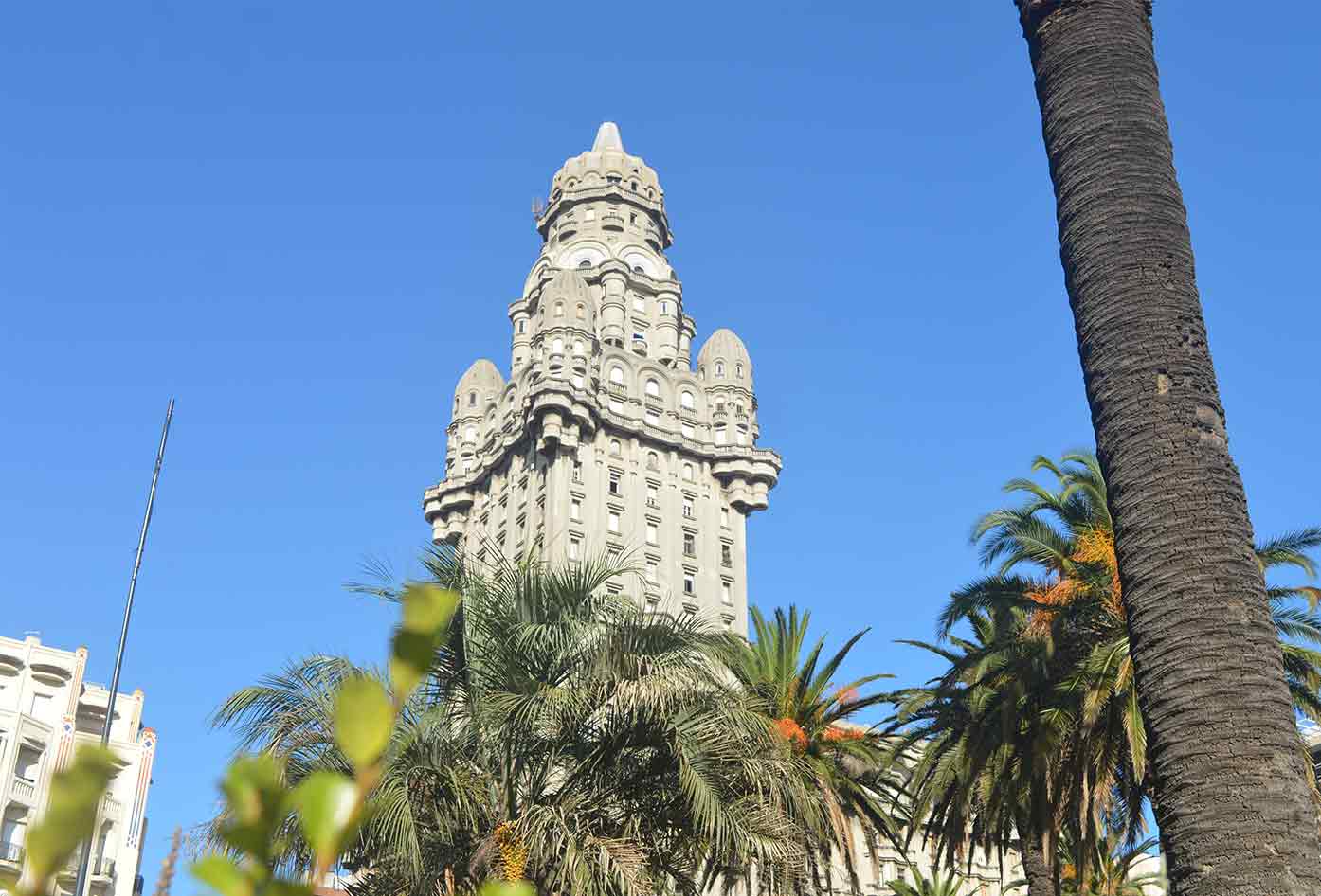 What's unique about Uruguay is that there are no earthquakes or volcanoes. Due to the countries geography, the weather conditions are pretty uniform with regular seasonal changes.
It's known that Uruguay is safe and has a much slower pace of life along with friendly people and a stable government.
Its higher living costs and quality of life make it an attractive place for many seniors and European immigrants to live. In fact, most of Uruguay's population is of European descent.
Argentina
Argentina is home to a landscape as diverse as its population. Nearly 60,000 plus ex-pats from the United States call this country home.
Argentina's population is mainly of European descent and the second-highest immigration acceptance rate in the world.
Argentina's diverse landscape allows ample opportunity to live within whatever weather conditions you find suitable.
It's no secret that Argentina has some of the best wine in the world, along with excellent tasting cuisine and the nationwide Mate culture.
Wines, such as Malbec and Torrontes, can easily be found in every supermarket at affordable prices. The Argentines have a lot of freedom as many of the laws are loosely enforced.
Peru
With the low cost of living in Peru along with pleasant climate, archeological sites such as Machu Picchu, and La Huaca del Sol.
The laidback lifestyle makes Peru one of the best countries in South America to live in.
With healthcare starting at $150, Peru's healthcare system consists of a network of private clinics and hospitals throughout the country.
An additional benefit to this is the numerous national insurance companies that offer comprehensive coverage.
Peruvians have a rich cultural heritage dating back centuries and monthly festivals celebrating these traditions are commonplace.
Major cities, such as Lima, Trujillo, and Cusco, are all very pedestrian-friendly and have many amenities for expats.
Many apartments, restaurants, shops, and other amenities are within walking distance and near most residential areas.
Safest Country in South America to Live
A combination of magnificent landscapes, mild weather, unique architecture, and history throughout South America appeals to many.
Affordable living conditions, a stable government, and empathetic locals are a few of the reasons why many people find Chile, Uruguay, Argentina, and Peru to be the best countries in South America.
Dangerous Places in South America
How can we avoid the most dangerous places in South America?
Depending on the South America itinerary you embark on, you'll quicky start to learn which are the safest South American countries to visit.
Or, at the very least, how you can avoid or minimize danger while visiting them. Let's take a look at how I managed to accomplish this.
Below are five ideas that steered me away from those moments where it could've all gone wrong.
Know Your Weaknesses
What are your weaknesses?
If you know you find it difficult to communicate with others, take this opportunity to meet other travelers, especially other solo travelers.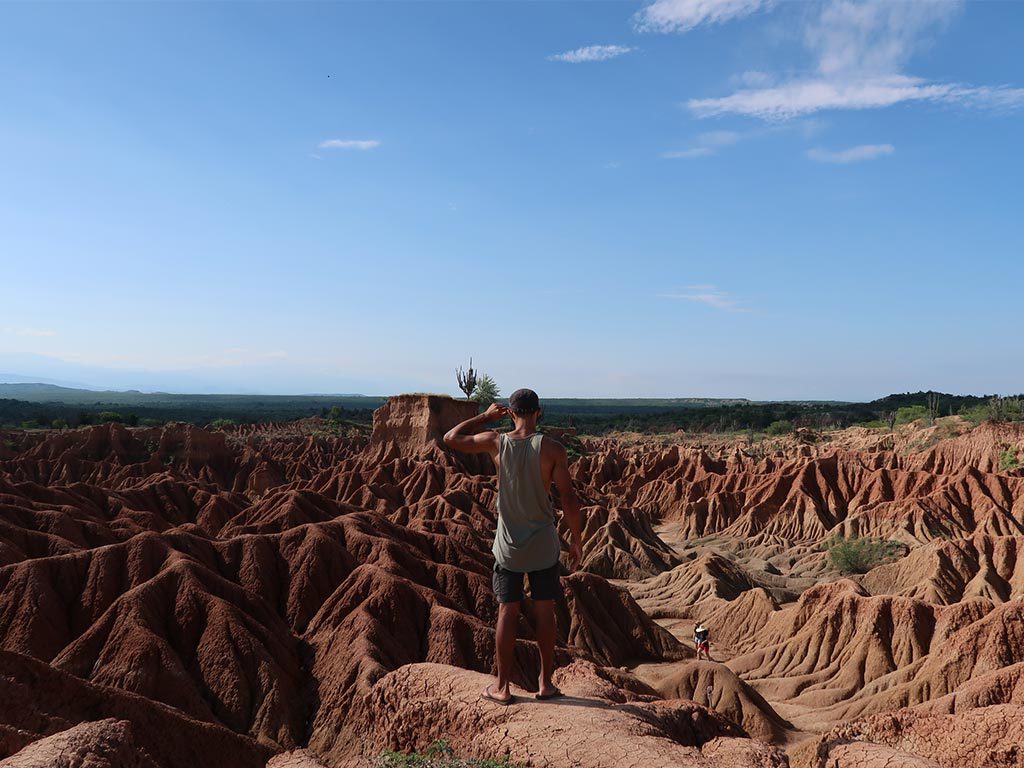 One of the beauties of solo travel is nobody knows who you are. You can make mistakes and not feel anxious about messing up interactions.
Learn The Lingo
Can you speak another language?
Learn a few words to help you avoid those awkward moments where you have no choice other than to ask a local for advice.
Usually, people respect the fact you are trying to speak their language, and you will be interpreted much better.
I love residing in Latin America and I'm learning to speak Spanish. My goal is to become fluent in Spanish through daily practice.
Spanish isn't the only official language in this continent. The official language of Brazil, the largest country in South America, is Portuguese. Also, Guyana is an English-only speaking country in South America.
Shoot Photos
When are you in a photographic mood?
Taking photos of your current surroundings can have many benefits. There have been many times where a previous photo has helped me.
For example, when I got lost or needed a visual reference, photos helped me to locate somewhere or something.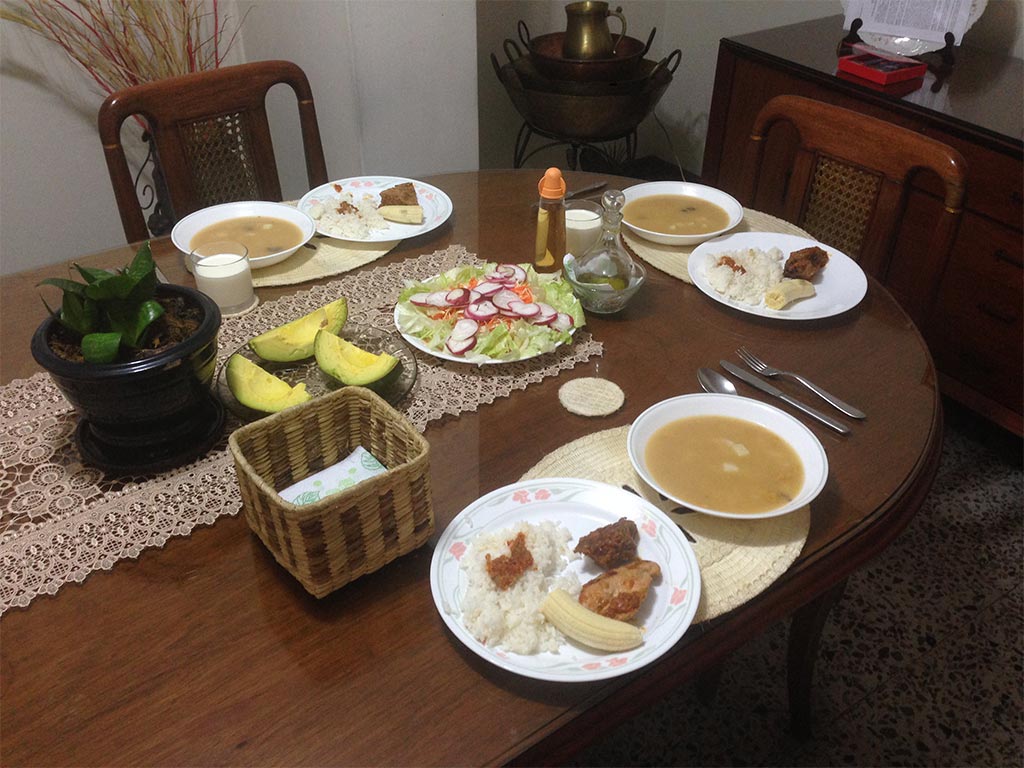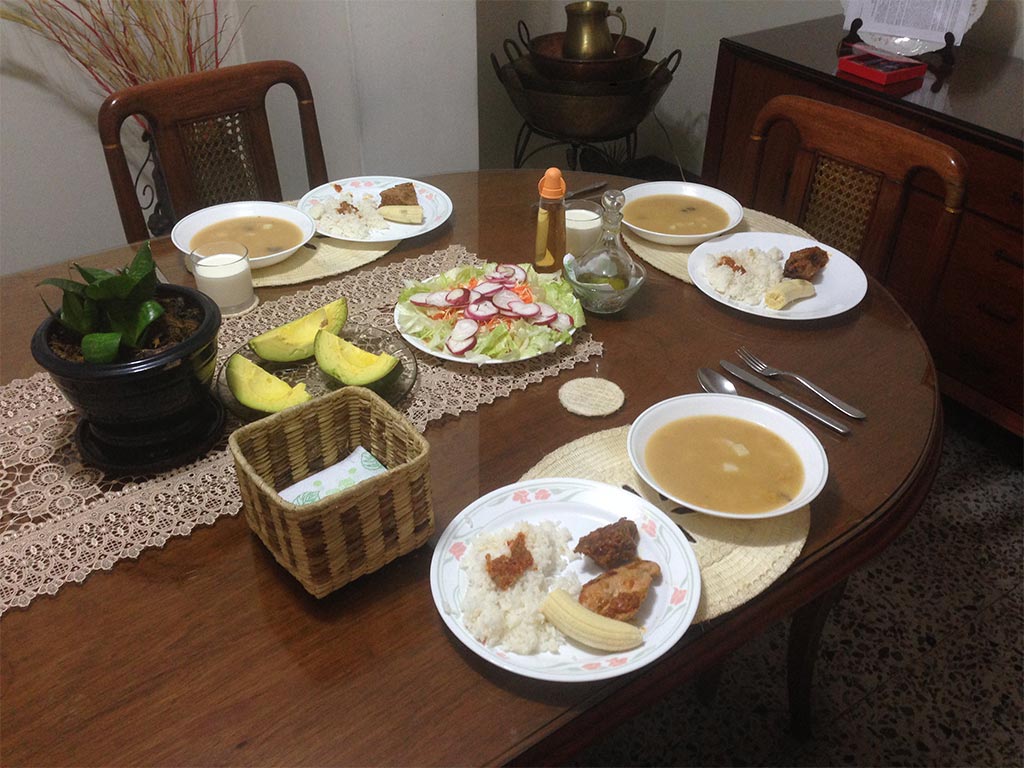 Eat Communally
When is it socially acceptable to share food?
In some cultures, it's unheard of to share your plate. What I'm suggesting is when it comes to mealtime, ask locals to share conversation – not their food.
If offered food as a result of initiating conversation, then you're in a better position to connect with local people more on your travels.
For me, the danger levels automatically decreased when I connected with a helpful local. In this way, each country can be considered on the list of safe countries in South America.
This is one reason why continually learning Spanish in South America has given me more access to these types of local connections.
Without having cultural access, things like sharing conversations around dinner tables can seem a little intrusive or even creepy.
Find your people
Who will you connect with?
Whether it's Backpacking Bolivia or Buenos Aires, solo travel is difficult alone. For me, being solo and being alone are worlds apart.
Once, I almost got tied down at a hostel in Tulum, Mexico. I met a guy who drank beer to get absolutely wasted every single night, and I felt obliged to have a few beers with him on the first night.
After seeing the state he'd got in, I had no choice but to abandon him.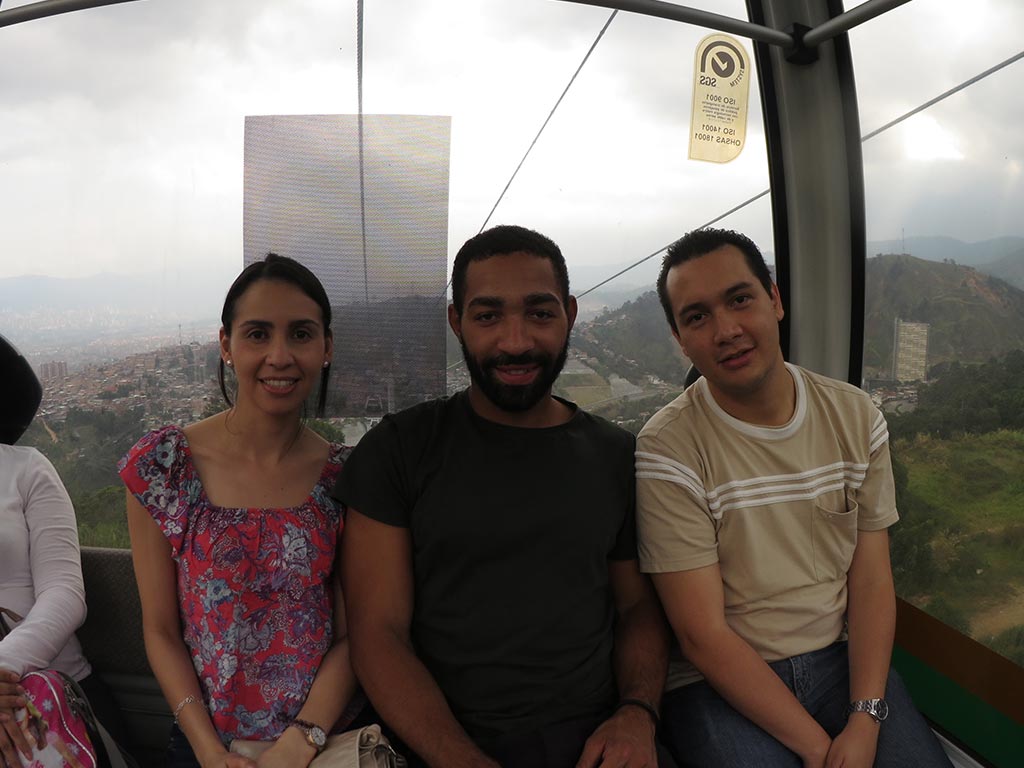 If you can't connect with the right people at your location, I find it's best to move on and find people who can actually enhance your experience.
I connect with local people that can help me through language exchanges and to share cultural ideas.
You can also check out programs like remote year, which will allow you to combine work and travel with like-minded people.
Again, solo travel does not have to be a lonely pursuit.
Got Travel Insurance for South America?

Designed by travelers, for travelers, World Nomads covers more than 150 adventure sports and activities so you can explore your boundaries.
South America Safety FAQs
See these frequently asked questions about safety in South America:
---
Safest South American Countries
Whether packing for the packing for the Galapagos or bombing down the death road on a push bike, try to minimize risk by being vigilant.
Understand who you are in relation to the place you're in. Use your brain, be smart and utilize some of these ideas.
This is a guide designed to help you avoid danger and decide which place to visit in South America.
I hope you have a pleasant experience no matter where you go on the continent and feel free to share this guide with friends and family that you know are thinking about visiting Latin America.
Read more on travel in South America right here on this blog for inspiration on where to go, what to do and what to see while in South America.
📌 Like this article? Pin it…
Missing something? Got tips, tricks & advice we can learn from?
💬 Leave a positive comment or lets start a conversation below!
---
"Dear friend! Some links in this post contain affiliate links. Meaning, if you click through and make a purchase, book a hostel or sign up for a tour, I may earn a small commission at no additional cost to you. Your support means a lot and helps me to keep traveling and maintaining the quality of this site for you."