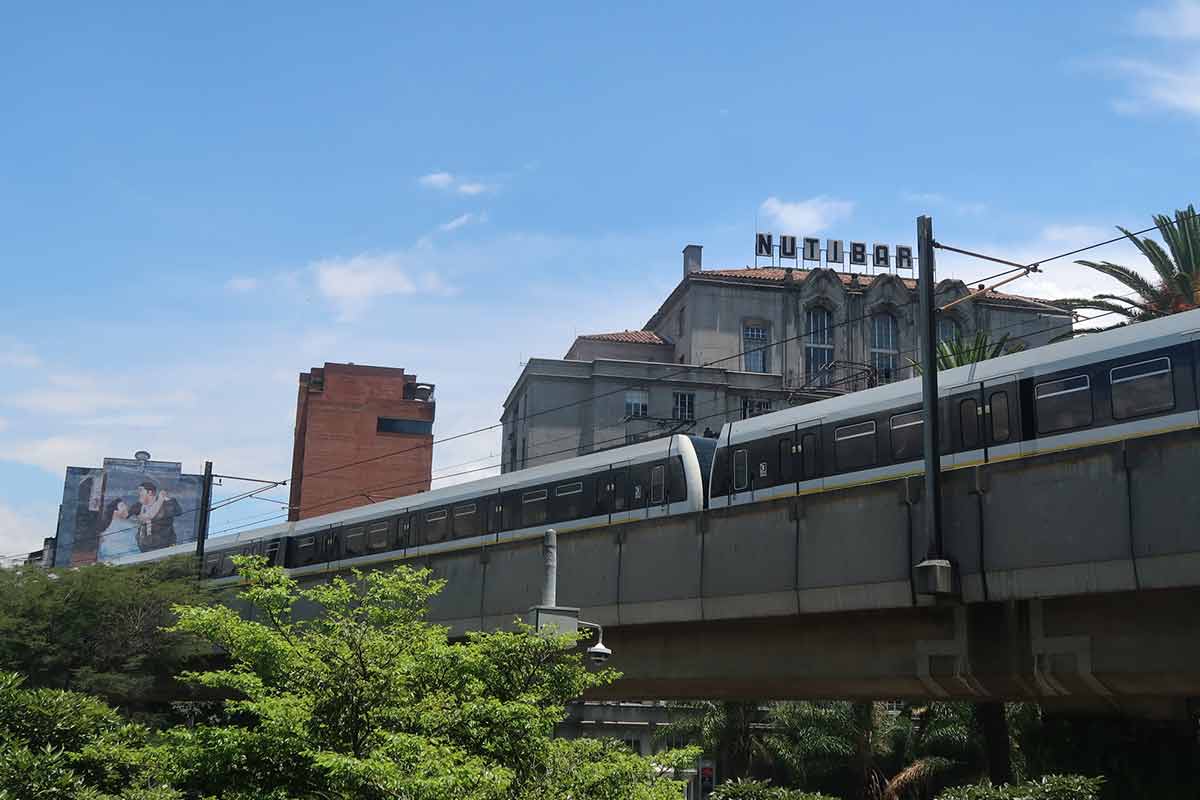 When comparing Cartagena vs Medellin which do you choose?
Let's be honest here, any trip through Colombia is going to be an exciting one, especially when heading to Cartagena on the coast or to the bustling city of Medellin which sits in the mountainous region of Antioquia.
However, those who are strapped for time or want to prioritize one over the other may find it quite difficult to choose given what they both offer.
Cartagena vs Medellin
This guide will explore both of these popular Colombian cities (Cartagena and Medellin). As well as give travel tips, it will compare both cities using factors such as the best time to visit, food, cost of travel and things to do.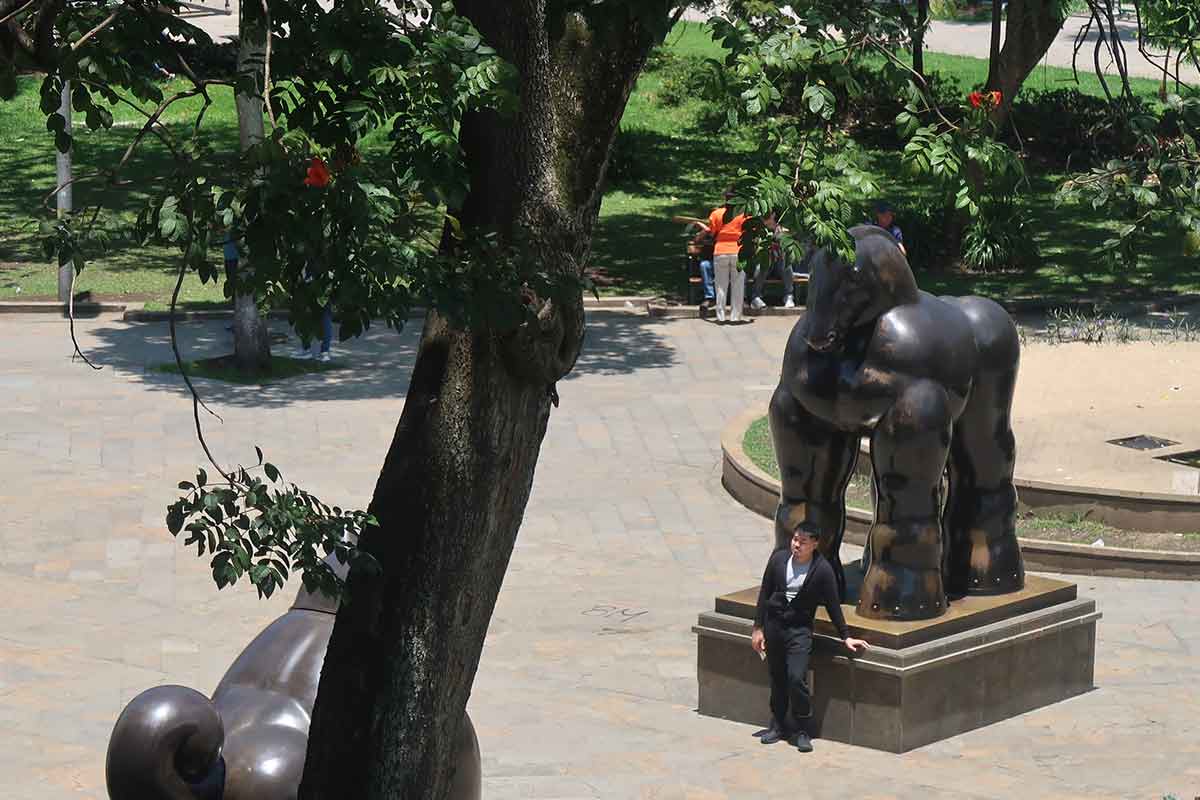 I've enjoyed spending time in Medellin and have written a very informative post on all the things to do in Medellin before, but this comparison guide will hopefully give you a better idea of which Colombian city is best for you.
Best time to visit Cartagena vs Medellin
Cartagena is located along the Caribbean Coast and has a more tropical climate. Annual temperatures vary little, with daily averages of between 80-83°F and with places such as the Rosario islands you can soak up the sun.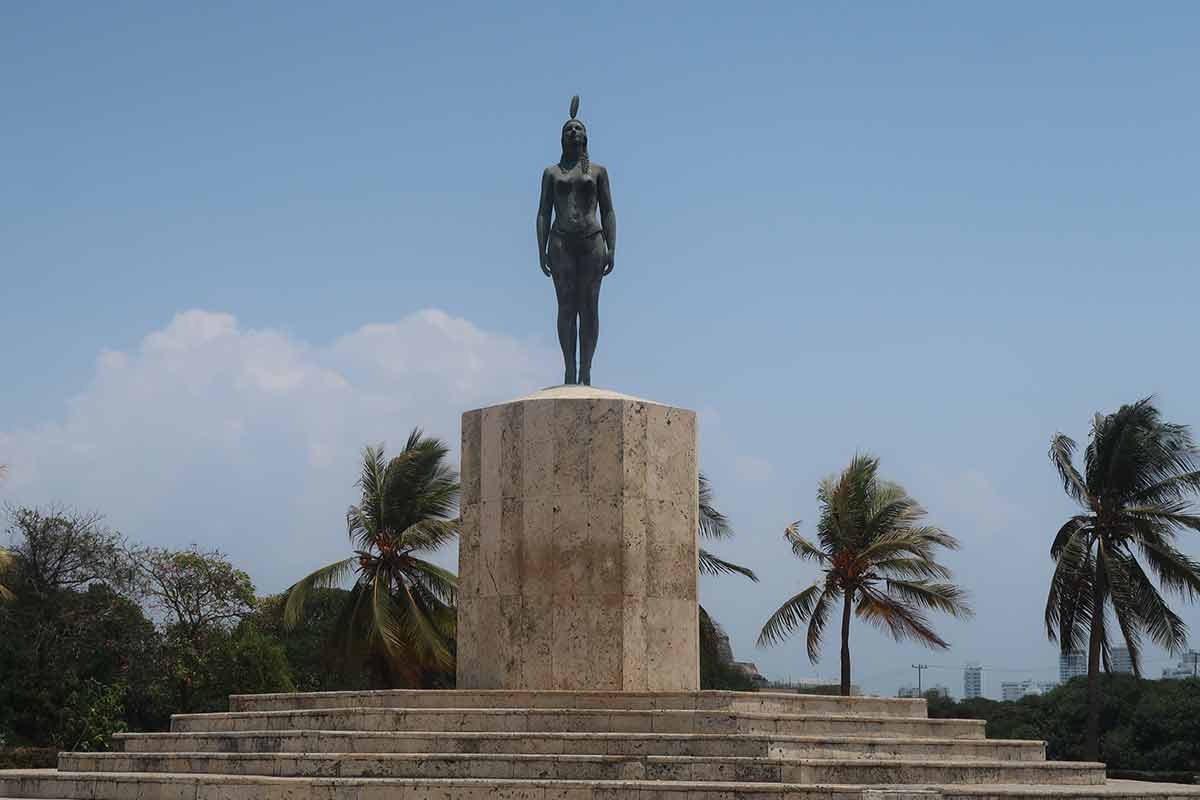 Beware, the sun sizzles here in Cartagena. Highs can rise up to 88°F, with evening lows of 76°F. Rainfall does however vary, and the dry season (which runs from December to April) is the overall best time for a visit.
Here you can expect as little as 0-0.5 inches throughout each of these months, and depending on how many days in Cartagena you have to spend, you may be lucky and not experience any rain at all.
Medellin is located within the center of the country and surprisingly has a much more varied climate when compared with Cartagena.
Daily averages also vary little throughout the year, with a temperature of 68-70°F to be expected. There are two so-called "dry periods" of Medellin.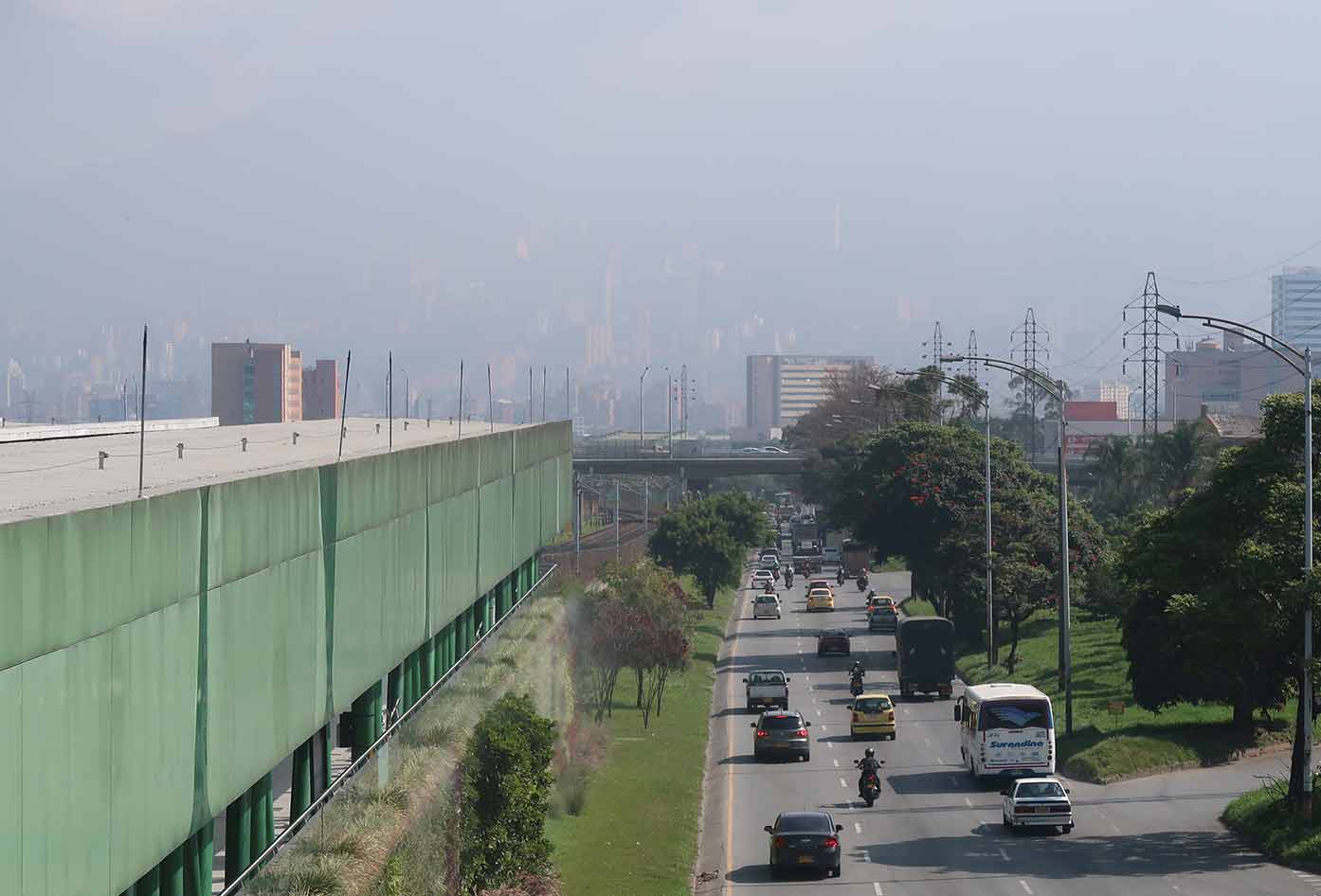 The first is from December to April and sees between 4-5.5 inches of rainfall per month. You'll need a travel umbrella or poncho here. The second is between July and August, which has roughly 7 inches of rainfall each.
Whilst you may think this isn't really a dry season per se, it's still much drier than the wet seasons which can see as much as 11 inches of downpour throughout each month! It's not unusual to expect rain daily in Medellin.
Overall, January and February are the best months for a visit to Medellin. It's best to apply some sunscreen like this one (especially to your face) because the mountain sun can be deceiving at the best of times.
Food in Cartagena vs Medellin
Colombian food isn't as renowned as what is found in other Latin countries, however, you can still find tasty foods in both Cartagena and Medellin.
Out of the two destinations, Medellin is perhaps better known for its local dishes (as well as those that are staples throughout the Antioquia region). If you're a foodie, just head over to Sabaneta from Medellin on the metro one evening and you will find a huge selection of local street food on offer.
Bandeja Paisa is the all-time classic here, which is a hearty dish that usually has beef, rice, avocado, beans, egg, sausage, and fried plantains.
As any local will tell you, the Bandeja Paisa is a great option for those who are hungry and need the energy to work. However, as you will learn on this local food tour based in El Poblado, while in Medellin street food is king.
Given Cartagena is located along the Caribbean Coast, the food scene here is dominated by seafood (as you might have guessed).
As well as trying the standard fried fish along with rice and beans, you can also try local staples such as Camarones al Ajillo (garlic-infused shrimps) as well as the Cazuela de Mariscos (a type of fish soup).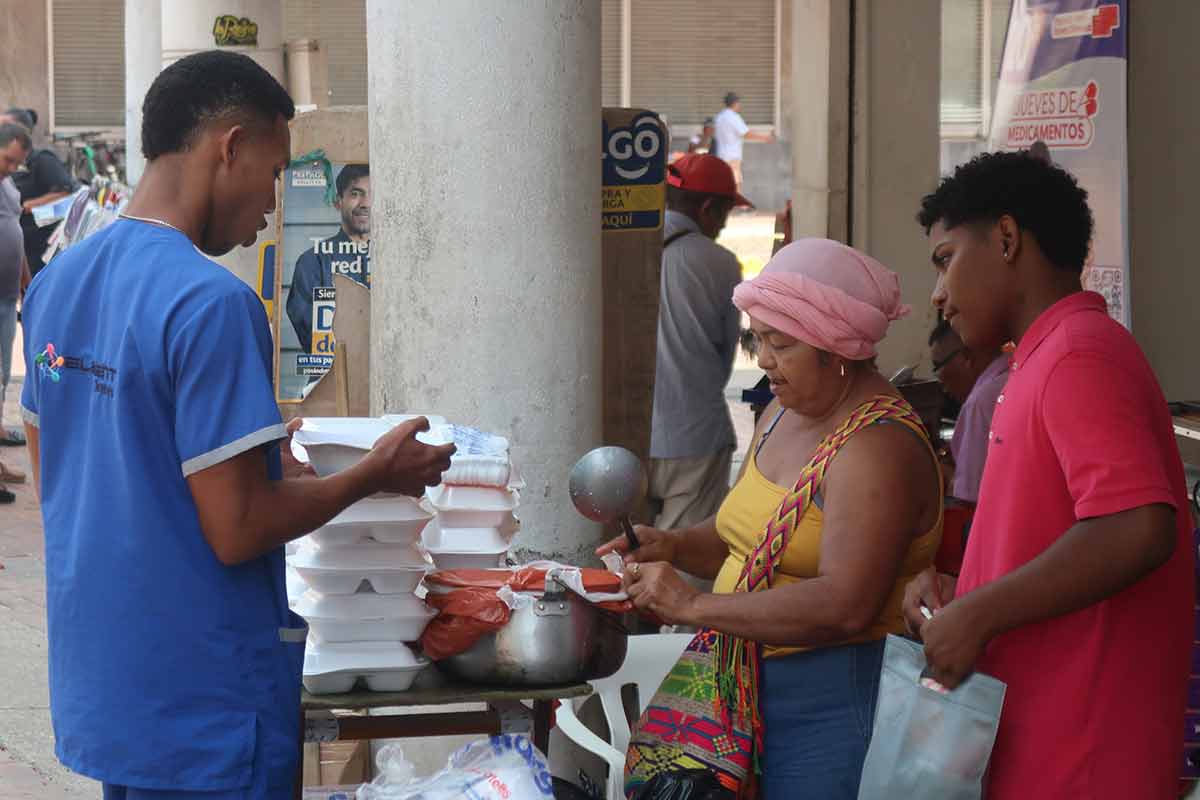 In both cities, you'll also find a large range of global cuisines too, which is great for those days when you prefer some comfort food.
Taking advantage of this local cooking class may be something you're interested in if you want to hone in on your culinary skills while in this city.
Cost of Travel in Cartagena vs Medellin
This section is relatively easy to answer, given prices are quite similar when it comes to using public buses or even taxis.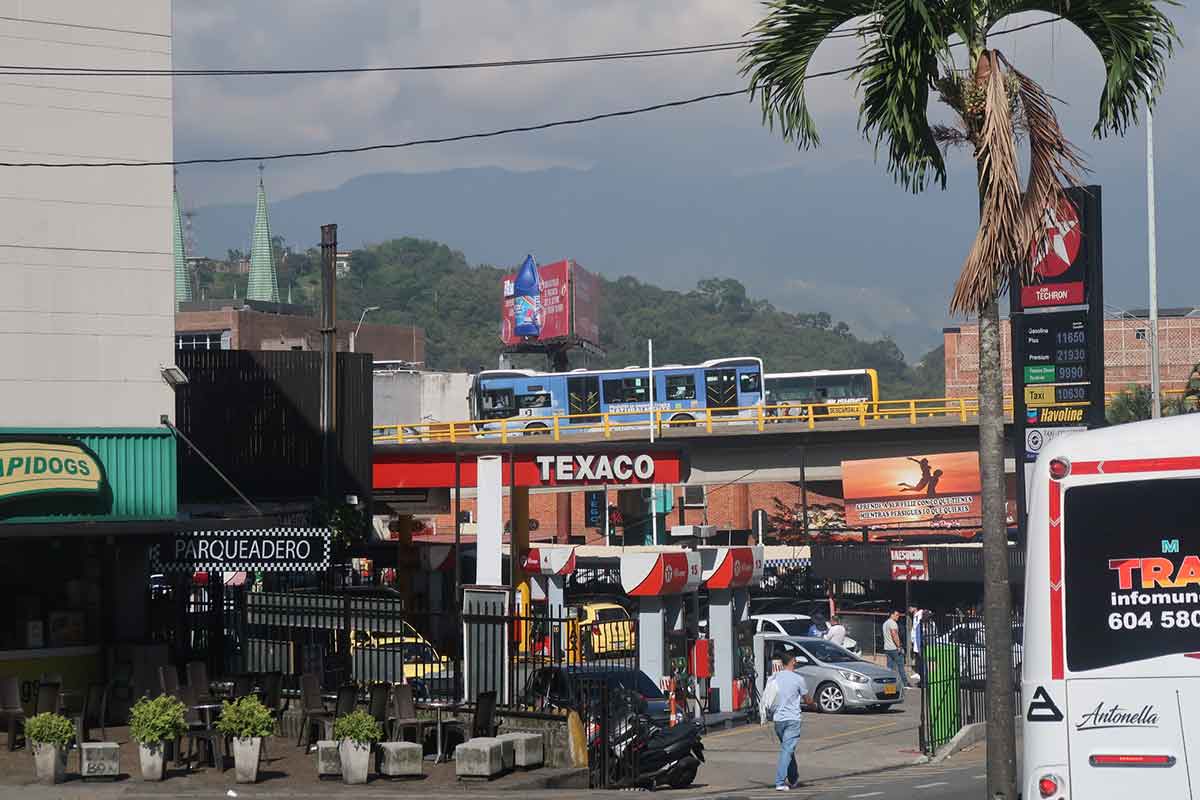 As you will learn later on in this guide, distances in Medellin are generally going to be larger between destinations, so you'll need to use some form of public transportation (versus walking which is best for Cartagena).
Having said that, the metro system in Medellin is relatively cheap (roughly $0.70 a ride), which makes getting around quite inexpensive.
One of the most time and cost-efficient ways of getting around large chunks of both cities would be by renting a bike.
If you stay at Hotel Casa Canabal they offer bikes so you can easily buzz between Getsemani and Old Town Cartagena.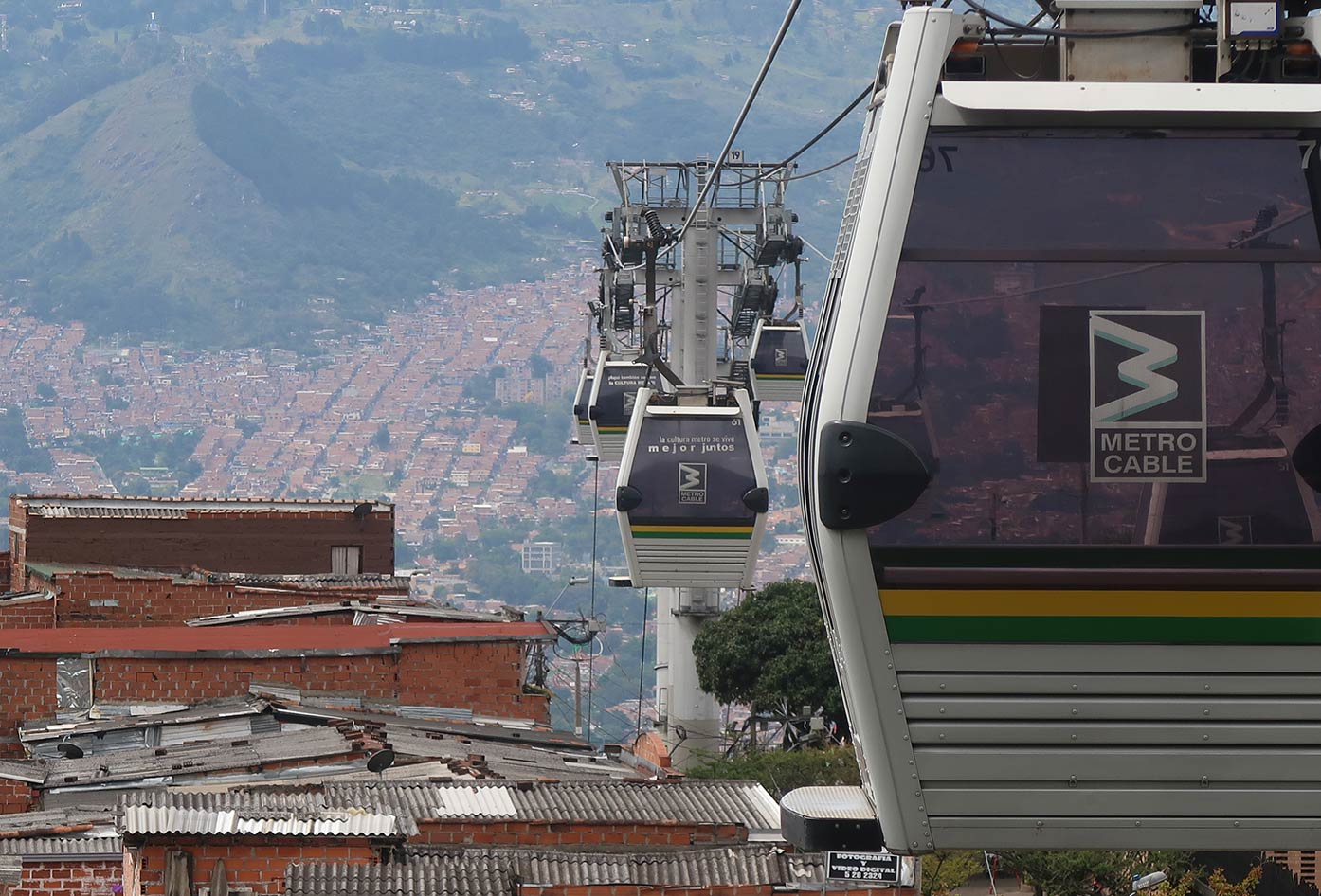 The areas of The Historic Centre (Cartagena) and El Poblado (Medellin) are best for most travelers, given they're safer and more relaxed.
If you're traveling on a budget or like the idea of meeting like-minded travelers while in here, I suggest you check out this list of hostels in Medellin to give you an idea on what to expect when it comes to prices.
Things to do in Cartagena vs Medellin
One thing is for sure – regardless of which one you decide to visit, you'll have plenty of awesome things to see and do!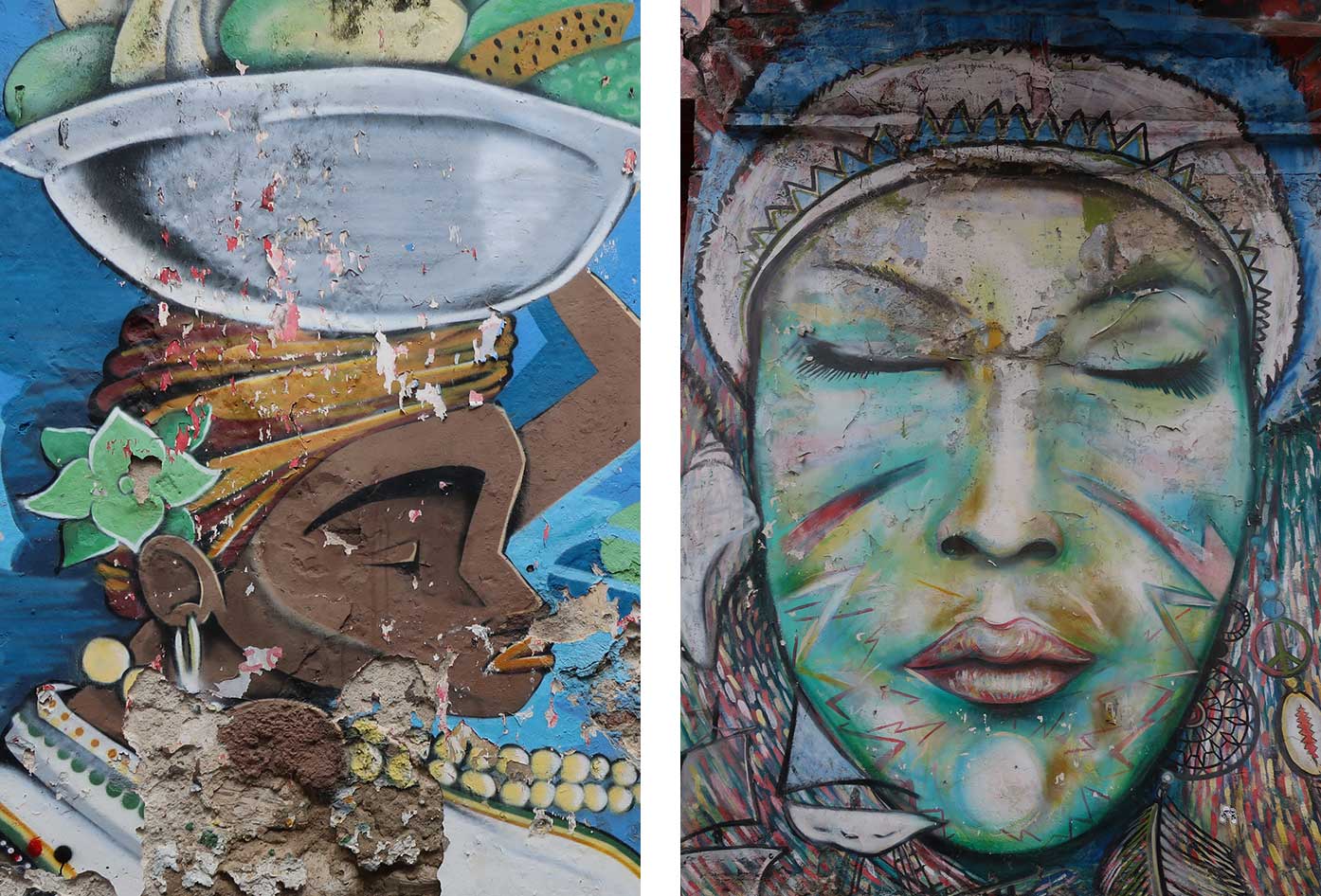 In Cartagena you can head to the artsy neighbourhood of Getsemani and explore the many murals, as well as the picturesque streets which are perfect for a new profile photo.
El Totumo Mud Volcano is a popular day trip to take where you can sit in the crater, which is full of rich minerals that are great for your skin.
Those who love beaches will want to head to the nearby Rosario Islands, which are full of expansive, white-sand beaches.
In and around Medellin, there's also lots to see and do. However, one thing you will need to bear in mind is your personal safety in Medellin as you hover around on the Metro. Keep your personal belongings concealed.
Those who love nature will want to get off at the Metro Cable station (Santo Domingo) and head on over to Parque Arví for its long forested trails, as well as to the Botanical Gardens.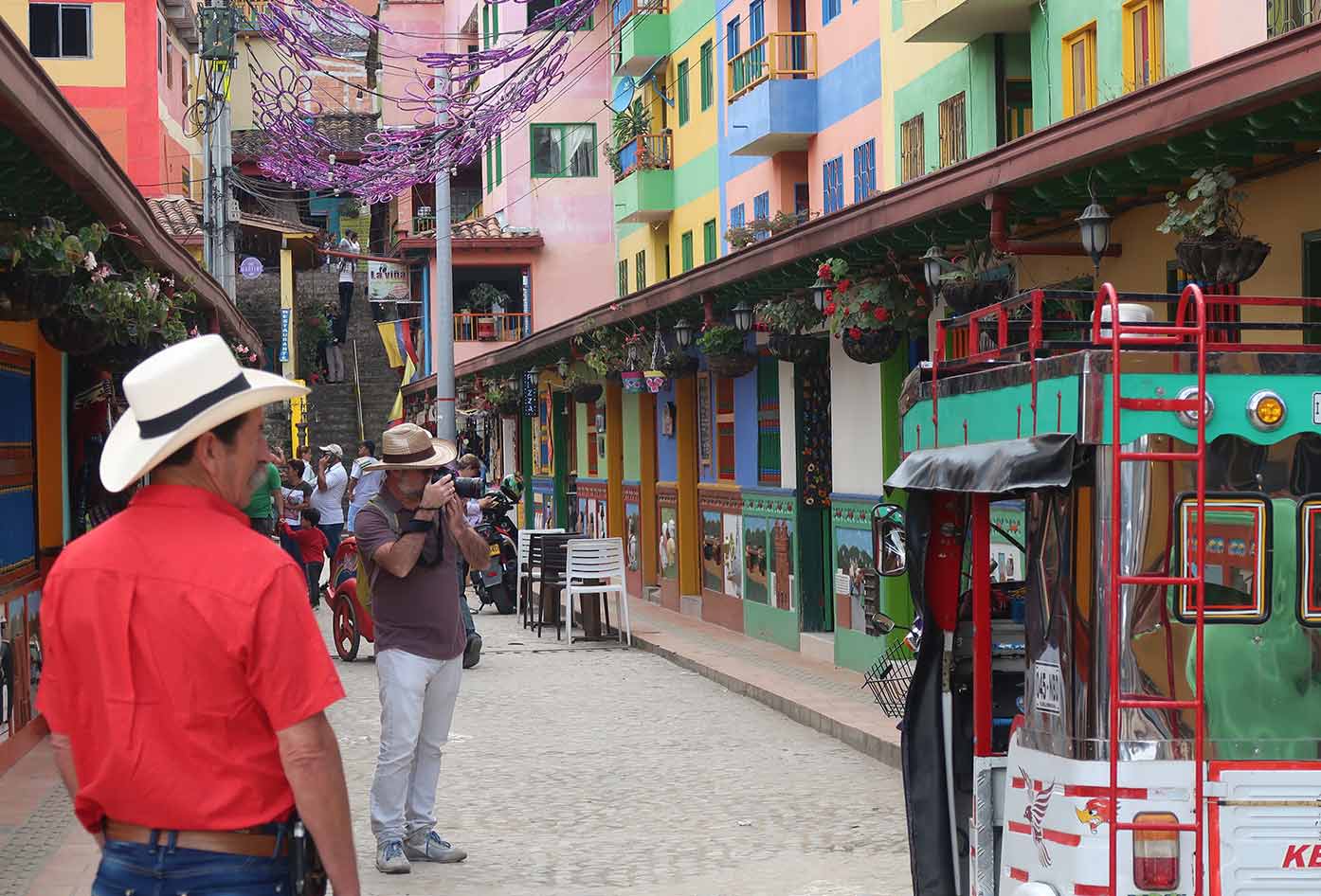 Guatapé is the most popular day trips from Medellin and only takes around 1 hour to arrive. With this town filled with beautifully designed houses and cobblestone paths you can get an insight into Pueblo life in Antioquia.
Nearby you'll also find the Piedra de Peñol – a 200m high monolith which you can climb to the top for some seriously impressive views.
Tourist attractions in Cartagena vs Medellin
When it comes to tourist attractions, I've found that both are armed pretty well with historic sites and other landmarks.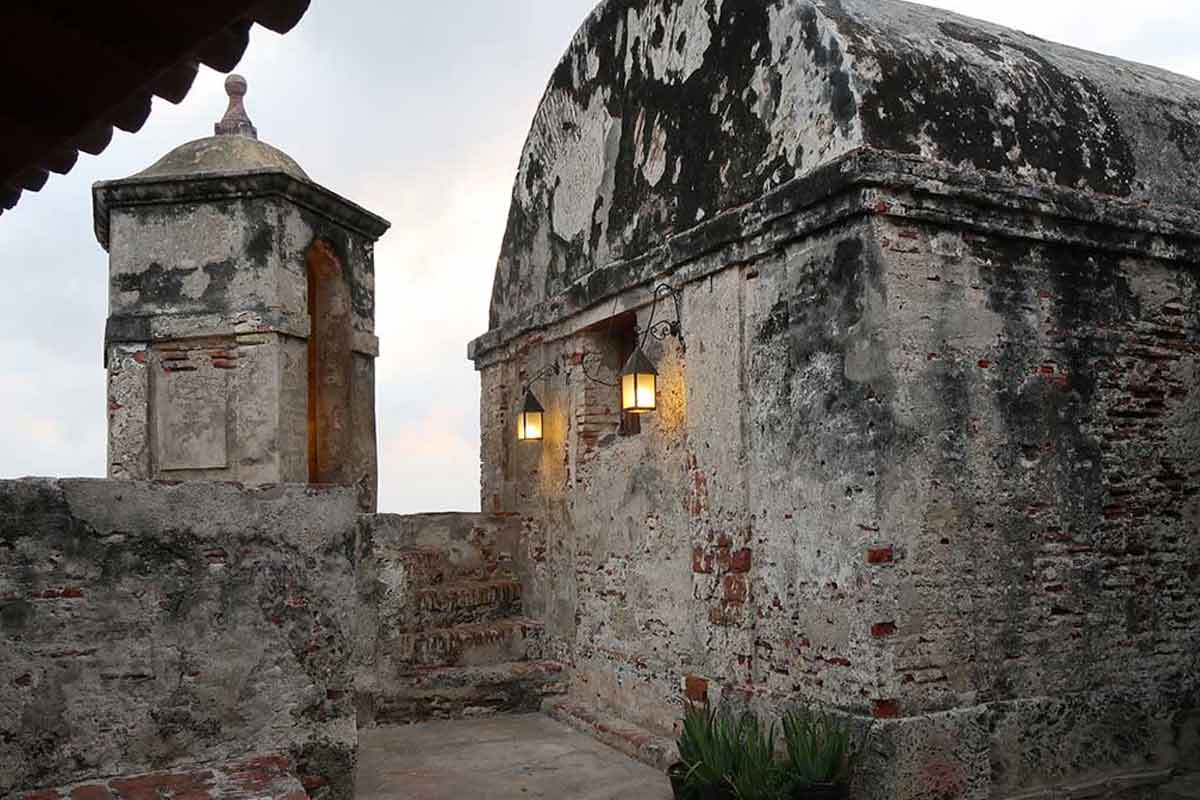 Cartagena is best for those who want to see a colourful, colonial city that was one of the most important of the Spanish conquest.
The fortified walls, as well as the Fort of San Felipe, are truly incredible, and walking around the historic center you'll see many brightly painted houses, churches as well as pretty plazas too.
Medellin is best for those who want more of an "inside scoop" on Colombia's past. This city was once the heart of the drug empire led by Pablo Escobar, and whilst things are definitely safer nowadays, the history is still laid bare for all to see.
💡Smart Travel Tip
Like I say to most tourists traveling here, it is worth looking into what the Paisa culture is all about to understand more about the local people here.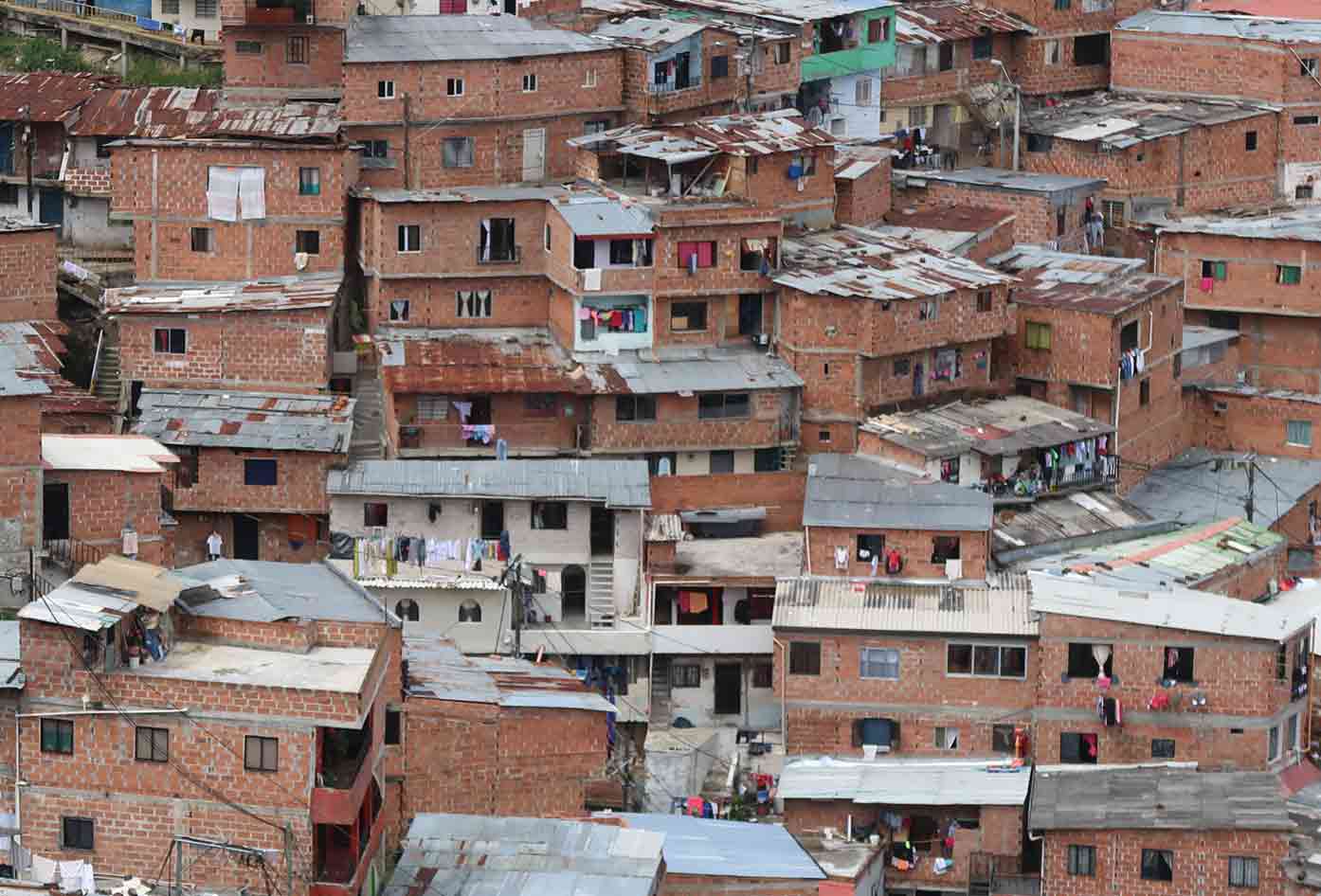 Areas like Comuna 13 in Medellin are known for their inspiring tours which you can take around the neighborhood, whilst there's many other museums like the Casa Museo Pablo Escobar where you can see personal anecdotes of those affected during these hard times.
Getting Around Cartagena vs Medellin
Both cities are pretty big, however, tourists will generally find Cartagena to be easier to get around since all of the main sites are close together.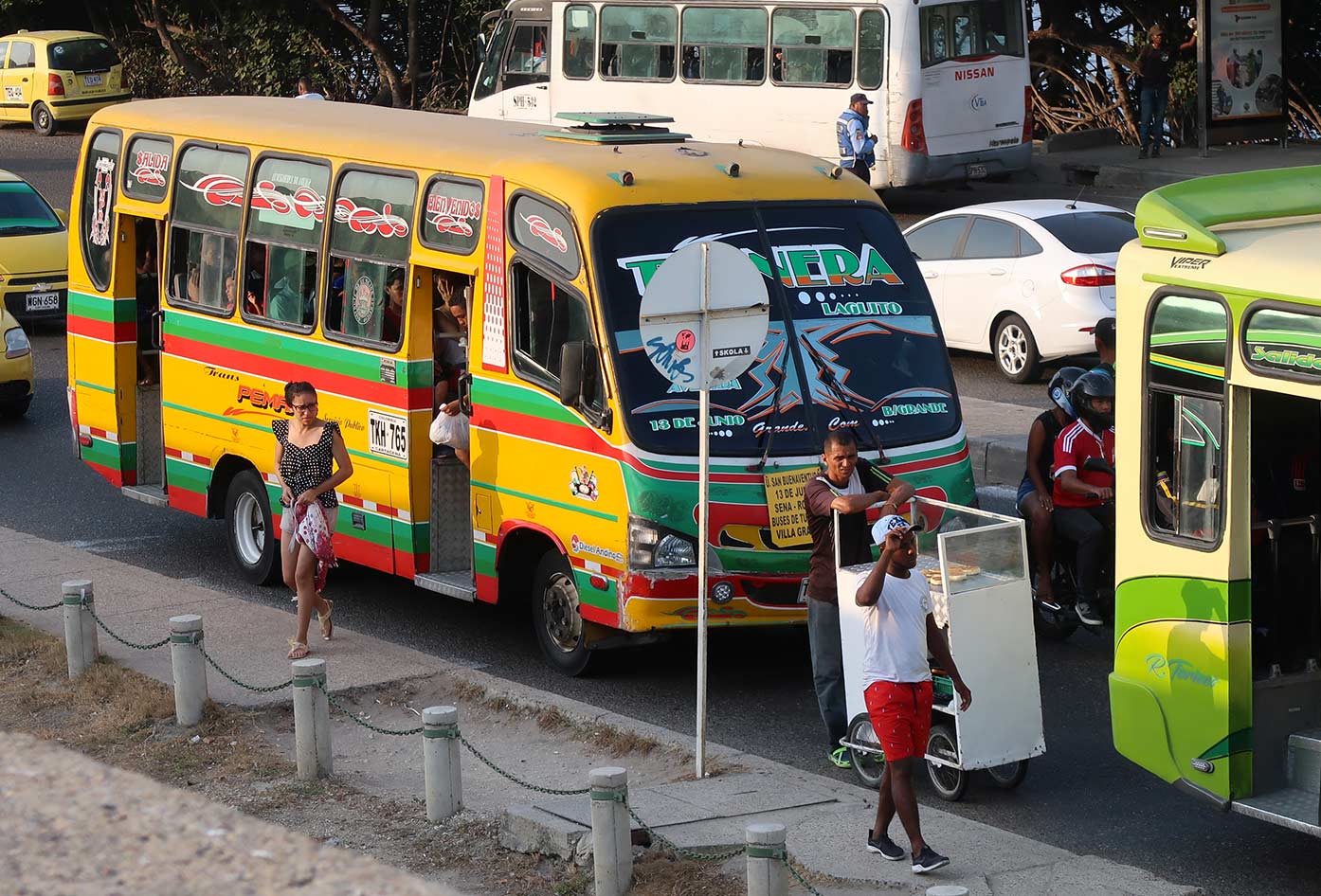 Within this coastal city, you'll find everything within the Historic Centre, Bocagrande as well as Getsemani. There are plenty of luxury hotels in Cartagena if you prefer to stay horizontal while in the Caribbean.
Of course, you can take taxis if you wish, however you can also easily walk between these districts too.
Getting to the airport is relatively straightforward, where you can either use Uber (most recommended) or local taxis to get there.
Tourists in Medellin base themselves within the El Poblado neighborhood, which to be fair is the hub for many attractions and great nightlife.
However, many of the other attractions will be located in further afield districts. Depending on how many days in Medellin you have, Laureles is also a good place to stay. Enviagdo is also great for digital nomads.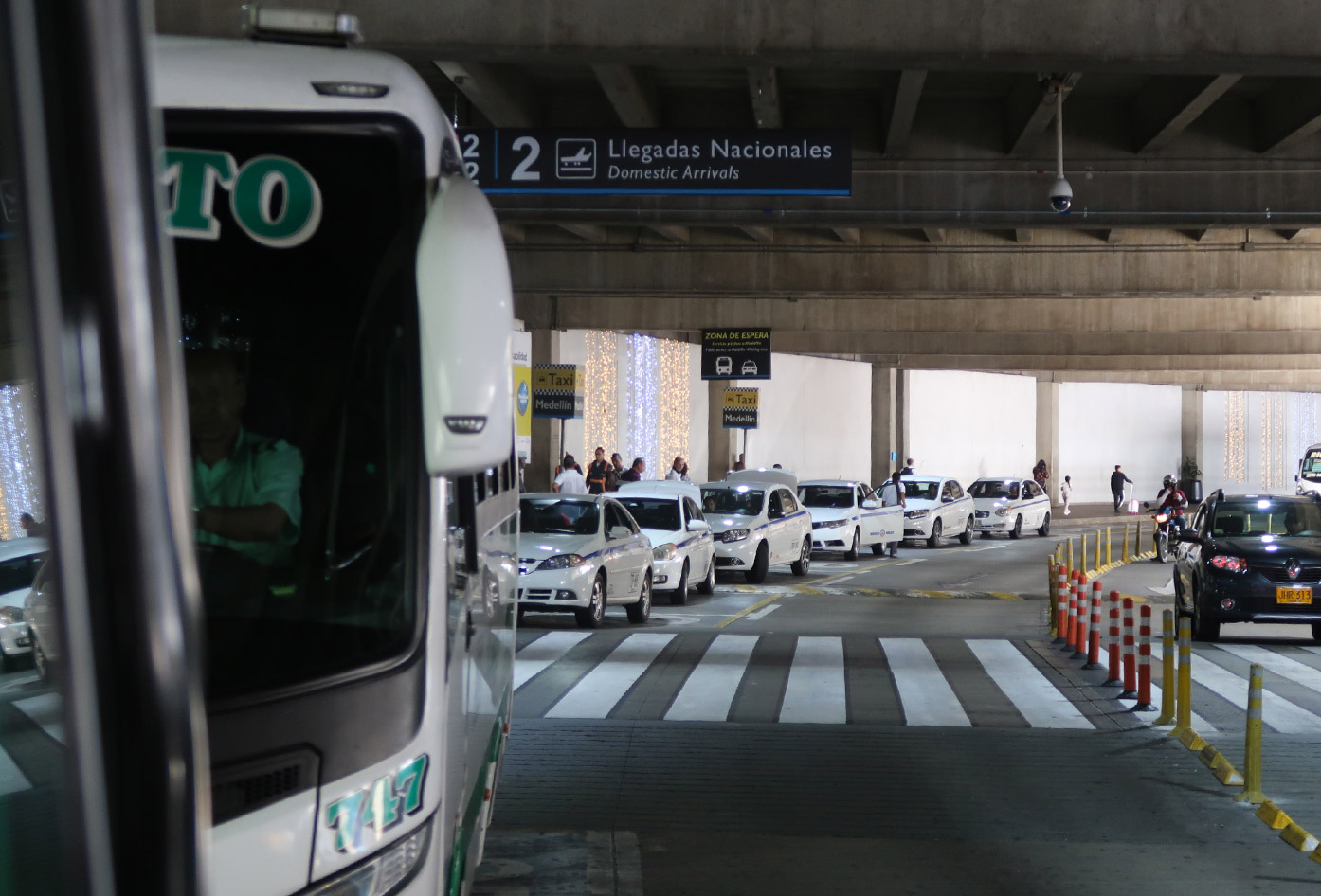 In Medellin, the Metro is the most efficient way of getting around, and you can also use taxis too. The international airport (located in Rionegro) is much further away from the city when compared with Cartagena.
Some travelers who like comfort choose to get a private transfer like this one whereas others are happy paying the bus which costs $14K COP.
Hopefully, these factors above will help you to better decide between heading to Cartagena or Medellin.
Of course, there may be other factors depending on what you want to do, so it's best to do some independent research as well.
Got Travel Insurance for Colombia?

Designed by travelers, for travelers, World Nomads covers more than 150 adventure sports and activities so you can explore your boundaries.
Cartagena vs Medellin: Final Words
Both cities are awesome with many things to see and do. Whilst they both have advantages over the other, For me, Medellin comes out on top.
However, what you may decide is best for you will ultimately depend on you and what you want to get out of your own trip to Colombia.
Therefore it's crucial to think about what priorities you have, as well as doing extra research on these cities to give you a better idea.
While here, why not compare this list of safe cities in Colombia so you can get an idea of the other places you may want to visit in the country?
📌 Like this article? Pin it…
On comparing Medellin vs Cartagena do you now have a favorite?
💬 Leave a nice comment or let's start a conversation below!
---
"Dear friend! Some links in this post contain affiliate links. Meaning, if you click through and make a purchase, book a hostel or sign up for a tour, I may earn a small commission at no additional cost to you. Your support means a lot and helps me to keep traveling and maintaining the quality of this site for you."