Is El Salvador safe to travel to or not?
Known as the 'Tom Thumb' of the Americas (Pulgarcito de America), it's the smallest but most densely populated country in Central America.
El Salvador borders Guatemala and Honduras, facing the Pacific Ocean.
Many travelers and backpackers make a casual 'passing through' trip in order to reach Nicaragua or Costa Rica if they wish to avoid Honduras.
Is El Salvador Safe?
This guide gives some insight into the safety situation in El Salvador. Read below to find out more about the country, safety tips, solo travel and more.
As a country, it's tucked away from the Gringo trail through Central America. This is such a shame since it has so much natural beauty.
Just about everything from forests to beaches to Mayan history, modern history, and incredible volcanoes all make up this fabulous country.
El Salvador is known for its range of volcanoes and for being the only Central American country to not have a Caribbean coastline.
One inevitable question that comes up for many travelers thinking of visiting all this beauty is: how safe is El Salvador? But first…
Where is El Salvador?
El Salvador is a small country located in the Central America region.
Situated on the wild Pacific Coast, the nation has many black sand beaches due to its presence of volcanoes in its landscape.
Due to its location, it also offers varied sceneries of jungle and mountains more inland. El Salvador is bordered by its fellow Central American nations of Guatemala and Honduras.
It's largest city of San Salvador is roughly 240km away from Guatemala City, and 377km from Tegucigalpa.
Is it Safe to Travel to El Salvador?
Yes – El Salvador is safe for most tourists traveling in Central American countries, there's a couple of things worth knowing before making the trip.
El Salvador, as well as its neighbors, are infamous for crime rates.
However, just like Honduras which borders to the right of El Salvador, this is mostly due to gang violence and petty crime carried out by gang members and are rarely targeted attacks on laid-back passing tourists.
There's still poverty in El Salvador, as there is in most countries. But the difference with El Salvador is that the locals absolutely love having visitors.
Places in El Salvador I've recommend other travelers to go are:
El Tunco
Santa Ana
Cerro Verde National Park
Suchitoto
Notice how the capital is not listed here, is San Salvador safe?
Or, is it too dangerous?
That depends! Just remember that tourists here can be targeted if they carry expensive clothes, jewelry, and equipment on show.
This applies to all of Central America and the Gringo Trail though, so there's no difference in traveling to Panama or some part of Mexico.
Safety Facts about El Salvador
According to The Economist, 8 of the top ten most dangerous countries excluding war zones are in Central America and the Caribbean.
Unfortunately, El Salvador is one of the countries on this list.
According to the Citizen Security report by the Igarape Institute, the homicide rate in 2017 was approximately 60 per 100,000 (16 for women and 202 for men).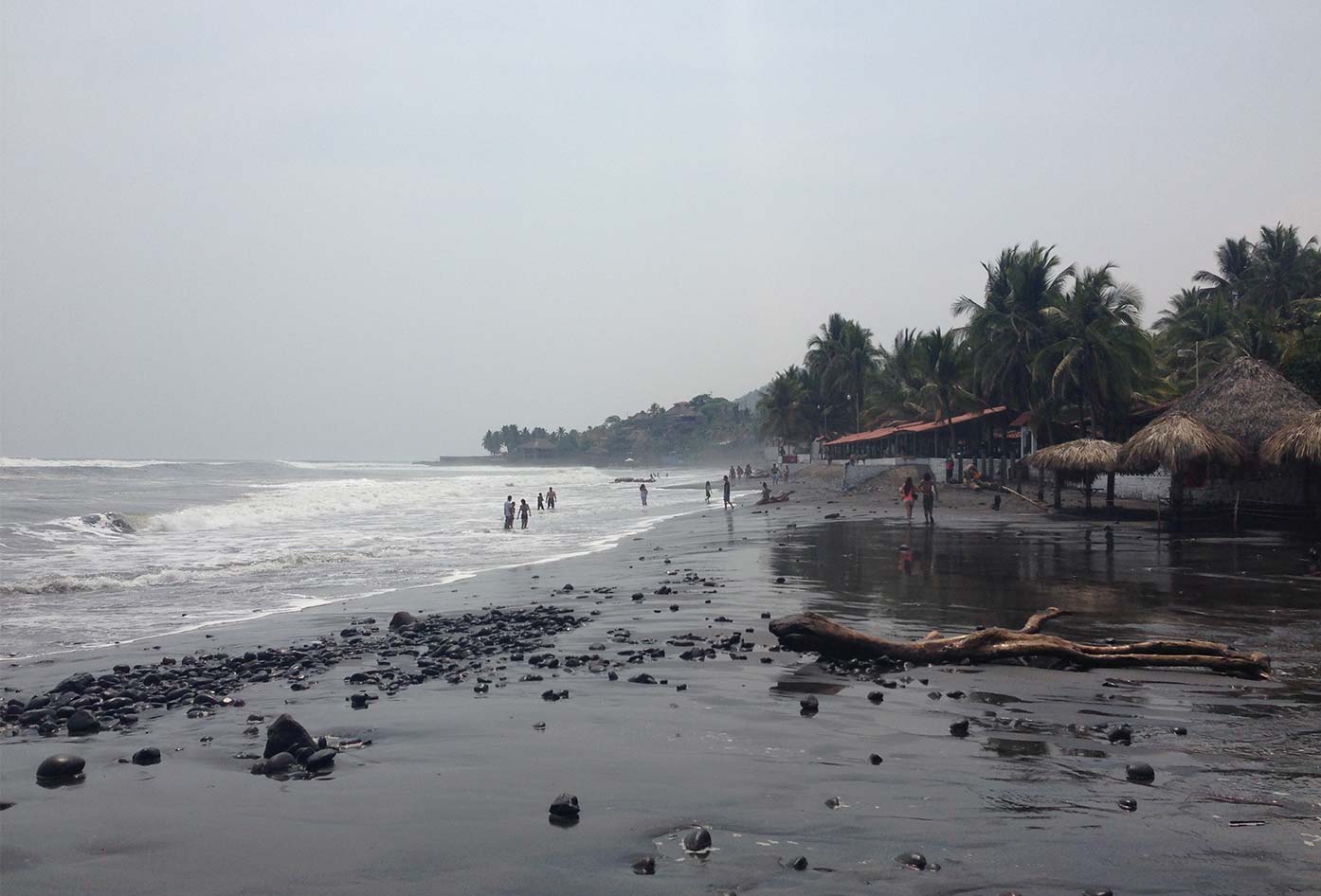 Or, 3,900 killings a year, about half of whom are between 15 and 29 years old. This is higher than Jamaica which was 1,287 the same year.
In the UK, the statistics show around 4 homicides per 100,000.
This makes the homicide rate seem high for El Salvador, but when this is only found within certain pockets of the country and not the highly-policed tourist areas. So not such a bad idea to visit after all.
El Salvador Crime Statistics
After a peak close to 100 per 100,000 in 2015, the murder rate has declined. In 2016, the data showed a 20% drop when compared to 2015. And then in 2017, an additional 25% drop.
This has been due to 'Extraordinary measures' made by the El Salvador government to tighten security and strengthen prisons and policing.
Hopefully, with the help of the government's attitude towards tackling crime and gang violence, the drastic crime drop will continue.
Is El Salvador Safe to Travel Alone?
El Salvador is safe as long as you stick to the trusted modes of transport and hotels/hostels.
According to the Foreign Travel Advice page by the government on El Salvador:
"Take particular care in downtown San Salvador and on roads outside major towns and cities at night."
I concur with this statement and in some cases, it's better to stay indoors at night. Plus, avoid wearing expensive jewelry or displaying valuable items.
Not only is this true for most cities everywhere, but this precaution also needs to be taken seriously in Central America and parts of the Caribbean.
Solo Travel in El Salvador
For the most part, as long as you stay indoors at night and keep a watchful eye out for petty crime, you should be safe in most tourist-centric places.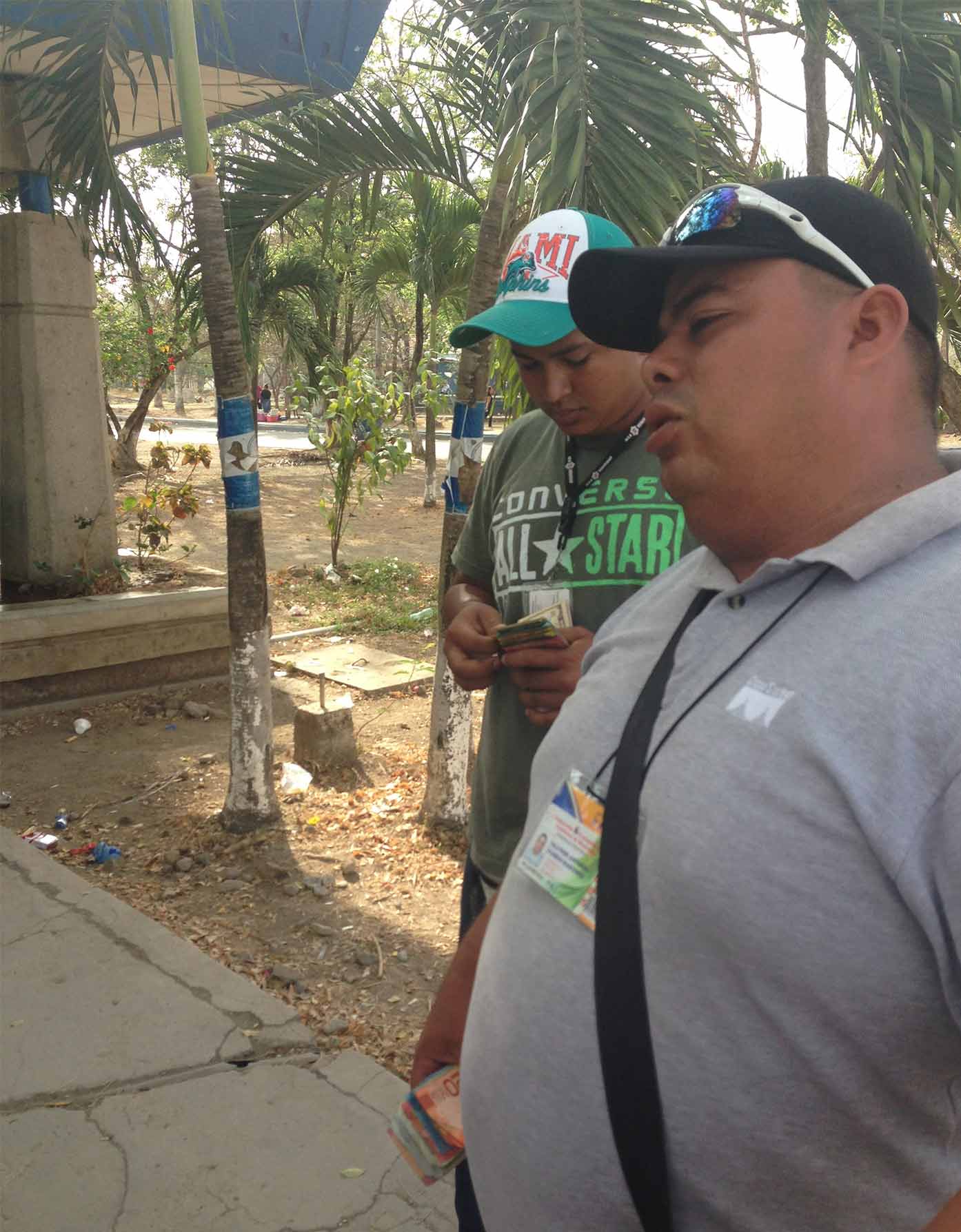 If you're wondering about the safety of hostels, they're very safe. One good thing about traveling in El Salvador is that the prices of rooms in hostels and hotels. You'll find it much cheaper than Costa Rica, lets say.
And, if you're willing to spend the night in an 8-bedroom hostel room you can pay $8 (USD). Or, even check out a party hostel for the night.
For those worried about other hostel guests that like to make lots of noise. You can get a private en-suite room for as cheap as $25 (USD).
Here are some of my favorites in El Salvador:
Backpacking El Salvador
Is El Salvador safe for backpacking? Yes and since it can be tricky for some backpackers in Europe to go and stay where they want with limited funds.
With El Salvador however, a little bit of money goes a long way. You can easily go a whole day spending just $30 (USD), which includes hotels, food, and attractions.
You could easily spend $200 (USD) a day, as you would on a budget Rome or Barcelona trip, and get a luxury trip with a 4-star hotel room.
El Salvador Nightlife
Some of the best nightlife can be found along coast of El Salvador, with towns such as El Tunco and La Libertad quickly growing in popularity.
There, you'll find plenty of beachside bars and clubs. Bar la Guitarra and Cervecería Chapultepec are some of the best in La Libertad.
The capital of San Salvador is where the most variety of options will be. La Zona Rosa is full of more trendy venues, so expect higher prices.
Some of the best bars to visit in the capital include La Ventana and Los Rinconcitos.
Where to Stay in El Salvador
For those looking for beach-time, then the coast of La Libertad will meet your expectations and then some more.
Here is perfect for surfing, and some of the smaller towns like El Tunco are well equipped for backpackers. Hotel La Guitarra is a great place to stay.
San Salvador of course is another popular area, which is great for its history and culture. Just be sure to lookup the safe areas before visiting.
Suchitoto is another great area for a stay, with the colorful, small mountainous town starting to appear on travel itineraries through the small nation.
One reason people choose El Salvador is because money goes far here, so you can cheaply find a safe place to stay if you ever felt in danger.
El Salvador Travel safety Tips
Even if you are only spending one or two days in El Salvador and moving on, you should still follow a few basic tips to keep yourself safe.
⤵️ Below are some tips to help you on your trip to El Salvador:
Keep your money safe. This can be achieved by keeping dummy wallets or keeping cash safely in hidden wallets or bras.
As mentioned eariler, make sure you stay indoors late at night. Make a curfew for yourself if you need to. You can still be social indoors.
During your vacation in El Salvador, do not drink any tap water or river water. There's a risk of contracting Hep A and Typhoid. I suggest that you stick to water bottles or carry a Grayl bottle along with you.
Stay away from crowds, or better yet do not engage with any political activity. This includes demonstrations or rallies.
This is because there are tensions between the presidency and the legislative assembly of El Salvador. You may even accidentally engage by joining a crowd you may think isn't a protest.
There is still a risk of contracting the Zika virus. Visit the travel health pro for more info about diseases/viruses.
La Libertad, Soyapango, and Usulutan also have some gang activity. Like San Salvador, police heavily patrol the touristy areas. But still, I suggest you attempt to avoid those areas.
Some places in El Salvador at night can be unruly. You might encounter petty crime, like theft, especially on public transportation.
Do not flash your valuables around, or keep them at all. Use some pants with hidden pockets or the equivalent for when you go out.
Credit card skimming is also a problem here, so try to use only ATMs at shopping malls, hotels, or banks.
Finally, as I always say… Do more research than just this page 😉
Obvioulsly, this guide is will not protect you from all dangers.
However, I've designed this for you to consider all the avenues when it comes to safety in El Salvador, so you know what to look out for.
Got Travel Insurance for El Salvador?

Designed by travelers, for travelers, World Nomads covers more than 150 adventure sports and activities so you can explore your boundaries.
Best time to go to El Salvador
The dry season, which runs from December until April, is often considered the best time to visit.
Using San Salvador as an example, daily averages temperatures in this season range from 73-76°F, with highs of up to 87°F and lows of 64°F.
Rainfall averages between 0-0.5 inches throughout each of these months. The wet season runs from May until November.
Average daily temperatures hover between 73-76°F, with highs of up to 86°F, and lows of down to 66°F.
Rainfall increases this time of year, with between 3-6 inches falling throughout each of these months.
Is El Salvador Safe?
Thats all for this guide on safety in El Salvador. This is an amazing country to visit in Central America and the rate of crime on tourists is relatively low.
By exploring El Salvador in big yellow buses or safer yet private minibusses, you can visit local attractions and areas with astounding natural beauty.
How about traversing the Montecristo Cloud Forest? Or, chill out at El Tunco with fellow backpackers, hike the active volcanoes or find Mayan ruins thousands of years old? There are so many activities to try here.
Why not read my guide on what to do in El Salvador for more ideas?
📌 Like this article? Pin it…
Missing something? Got tips, tricks & advice we can learn from?
💬 Leave a nice comment or let's start a conversation below!
---
"Dear friend! Some links in this post contain affiliate links. Meaning, if you click through and make a purchase, book a hostel or sign up for a tour, I may earn a small commission at no additional cost to you. Your support means a lot and helps me to keep traveling and maintaining the quality of this site for you."