Is Sinaloa safe for new and unsuspecting travelers to Mexico?
If you've been looking for a location for your next adventure, Sinaloa could be it. With places such as Mazatlan on the radar, why not?
This vibrant Mexican state is where tradition, modernity, and nature meet to offer unique experiences.
Sinaloa is the perfect destination for an unforgettable beautiful trip.
Is Sinaloa Safe?
In Sinaloa, you'll get to enjoy the freshest seafood, visit enchanting and colorful towns, and spend time on breathtaking beaches of the pacific.
That's all well and good, but is Sinaloa safe to visit for travelers?
It didn't use to be, but things have changed!
Is It Safe to Travel to Sinaloa?
Is Sinaloa safe to visit? – Yes!
But it's not the safest Mexican state because there are certain dangers and risks. Especially depending on the area.
As you may know, Mexican cartels are real and the Sinaloa cartel is to this day one of the most dominant drug cartels in the country.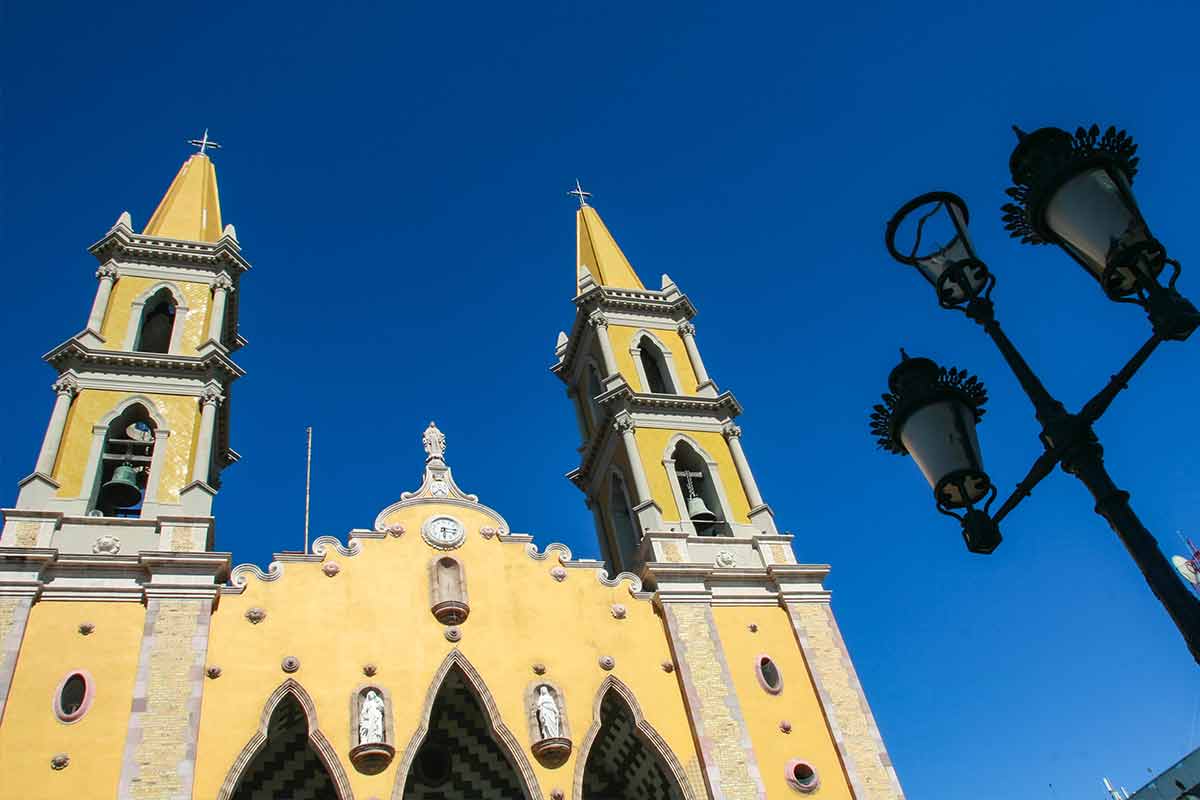 Safety in Sinaloa is an issue (for some) but you can avoid major risks by avoiding rural areas and those areas controlled by the cartel.
In other words, there's no reason you can't enjoy your time in Sinaloa if you are cautious and aware of those dangers and risks.
As you plan your trip to Mexico make sure you choose each Mexican destination carefully and know the latest situation in each region.
Safety Facts About Sinaloa
In most Mexican states, crime and/or kidnapping is always a risk to consider. However, you can still have a safe and enjoyable experience.
All you have to do is take proper precautions, inform yourself to avoid particularly dangerous areas, and follow safety travel tips.
Sinaloa is considered a dangerous state, but the government has been investing in development to boost tourism.
Sinaloa offers opportunities for ecotourism, adventure tourism, and more, so it's a great destination to consider.
Plan your trip well and safety in Sinaloa won't be an issue.
Is Sinaloa Safe to Travel Alone?
Is Sinaloa safe to visit on your own? Well, I don't recommend it.
Especially not to first-timers but if you already have experience in Mexico with places such as the Yucatan for example, then you'll be fine.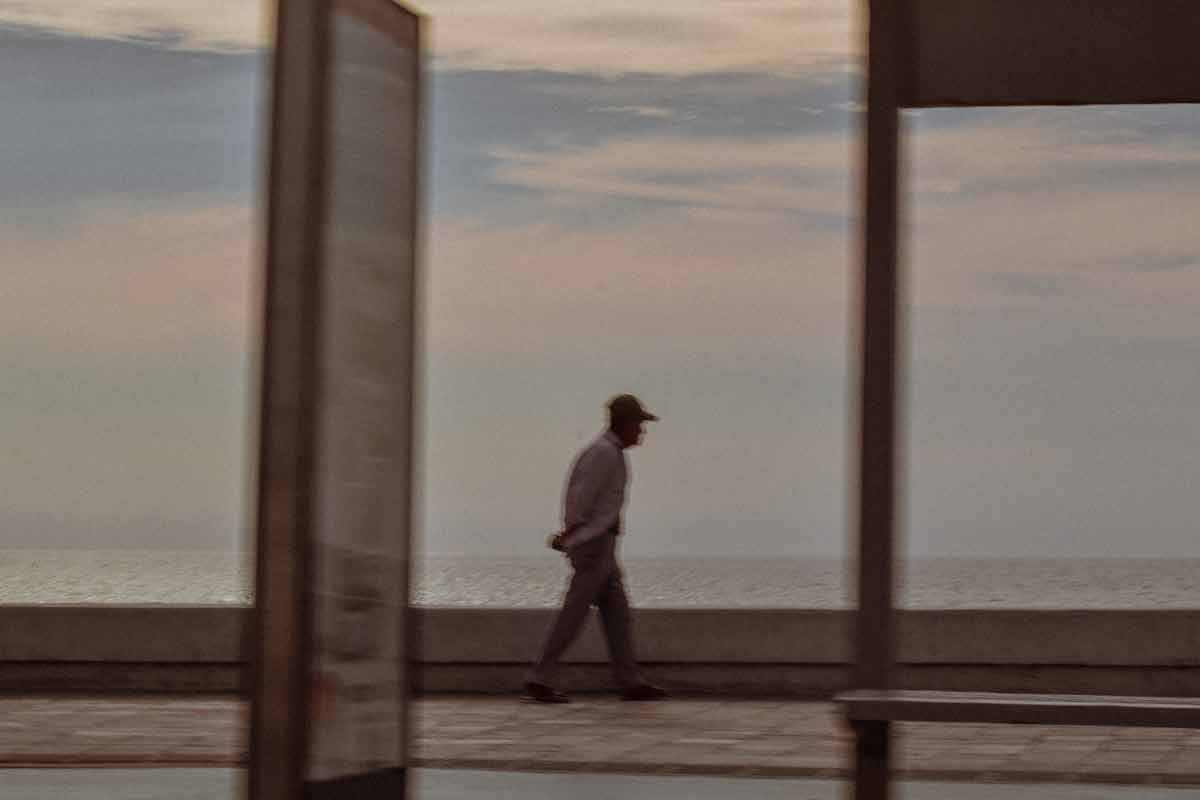 However, if you plan on traveling without a companion, the best thing you can do is book tours to the region from places like Puerto Vallarta.
This way, you can join groups and explore places like Mazatlán, Los Mochis, and more, without worrying about safety in Sinaloa.
There are many tour packages you can take advantage of where local guides will take you to the most beautiful places in Sinaloa.
Backpacking Sinaloa Safety
If you enjoy backpacking, "Is Sinaloa safe for backpackers?" is a question even the most seasoned backpacker dares to ask.
Even for myself, someone who has mastered the art of backpacking these safety questions were constantly reoccurring in my mind too.
The answer is yes, as long as you take proper travel precautions.
Safety in Sinaloa is very important to keep at the forefront, so you must do your research and plan your entire route very well.
Unless you're doing the Copper Canyon Tour or something along that route, avoiding rural areas is key and it's pretty much non-negotiable.
Here in Sinaloa, you want to focus your trip on tourist areas and major cities. Luckily, there's no shortage of adventures you can have.
💡Smart Travel Tip
Booking tours is also a great way to get to know the state without worrying about safety in Sinaloa. For many first time visitors, the Whale Watching is one of the most sought after activities in the region.
Perhaps the most important thing about backpacking in Sinaloa is you must keep your family back home informed of your plans.
This is why it's so important to craft a detailed travel plan beforehand.
If you're traveling with 'friends', make sure you're always sharing your GPS location in case you get separated, though try to avoid that.
So, is Sinaloa safe for backpackers? Yes, but your safety depends largely on how cautious you are. This is true for any destination you choose.
Travel is never without its risks, which is why you must inform yourself well before every trip, no matter the destination.
Sinaloa: Travel Safety Tips
See my travel safety tips to keep in mind when traveling to Sinaloa.
⤵️ Here are some useful tips to help you on your journey:
Share your travel plans with people back home and travel companions. Also share your GPS location with close family and friends.
Always book you accomadaiton in advance there are some budget hotels in Mazatlan that you can get for a great price.
Stay out of rural areas, and focus on touristic towns, villages, and cities. El Fuerte, Los Mochis and Mocorito are places to look out for.
Forget Mexican stereotypes for a second. Leave your jewelry and bling-bling at home. Dress to blend in, so pack basic clothing.
Whenever you visit local nightclubs, bars, and casinos, be extremely cautious. Never leave your drinks unattended.
Always be friendly to locals. I encourage you to learn a bit of basic Spanish conversation before you arrive as it will help you a ton.
Don't accept drugs or seek them during your trip. It is not only illegal, but dangerous! The last thing you want to do is help an industry wrought with crime that the government is actively trying to stop.
When you need to use the ATM or go to the bank, be vigilant.
Don't take too long at the ATM and always go for the ones inside, whether that's inside banks, hotels, shopping malls, etc.
Make sure you keep your most important travel documents safe, such as your passport and travel insurance details. See these document holders for keeping everything secure.
Don't flaunt your valuables when you're out and about, such as your smartphone, camera, etc.
Avoid traveling at night and carry cruelty-free sunscreen for the day. This is a hot region of Mexico and the ocean breeze may fool you.
Don't disclose much information about you, where you're staying, your plans, etc., especially if you're traveling alone.
As you have learned from this article, safety in Sinaloa is key and you must follow basic safety instructions.
Adhere to my travel safety tips and you'll have a wonderful experience in Sinaloa. That said, I encourage you to continue your research!
This state is so much more than meets the eye and it's worth exploring at least once in your lifetime.
Traveling Around Sinaloa by Bus
If you plan on traveling Sinaloa by bus, you'll be happy to know most major cities have city bus routes.
They are inexpensive and they are available from early morning to the evening. See this guide on Mexico bus travel for general advice.
Interstate and intercity buses are also available for long-distance travel.
Depending on the amount of time you have, you'll find buses are a more affordable alternative to air travel when going from city to city.
Some popular bus routes in Sinaloa include:
Mazatlán to Monterrey
Tijuana to Los Mochis
Durango to Mazatlán
Los Mochis to Guadalajara
Mexico has a national bus network that's uncomplicated to understand, meaning you'll be able to take advantage of traveling around Sinaloa..
Be sure to do your research in advance so you understand what routes you need to take and book seats in advance to save precious time.
Got Travel Insurance for Sinaloa?

Designed by travelers, for travelers, World Nomads covers more than 150 adventure sports and activities so you can explore your boundaries.
Best time to visit Sinaloa
The dry season of Mazatlán runs from November until June and is the overall best time to visit.
Average daily temperatures range from between 66-82°F, with highs of up to 88°F, and lows of around 56°F. Rainfall ranges from 0-1.5 inches throughout each of these months.
The contrasting wet season runs from July until October. Average temperatures here hover around 80-82°F, with highs of up to 90°F, and lows of down to 72°F.
Rainfall ranges from 2.5-6.5 inches throughout the summer months, with hurricane weather more likely between August until October.
Safety in Sinaloa: Final Words
So, after all that is it really safe to travel to Sinaloa right now? Yes, you can visit Sinaloa safely and have a wonderful time.
It will take planning and preparation, but that's true of any trip.
Have a plan, practice travel safety tips, and you'll be able to enjoy yourself while exploring the wonderful cities Sinaloa has to offer.
If you are undecided on this region still, why not give this article all about safe places in Mexico to find other regions you may like?
📌 Like this article? Pin it…
Have you got any tips about traveling to Sinaloa we can learn from?
💬 Leave a positive comment or lets start a conversation below!
---
"Dear friend! Some links in this post contain affiliate links. Meaning, if you click through and make a purchase, book a hostel or sign up for a tour, I may earn a small commission at no additional cost to you. Your support means a lot and helps me to keep traveling and maintaining the quality of this site for you."