Is the Yucatan Peninsula safe for new travelers?
When considering where to take a vacation in the great nation of Mexico, there are multiple choices.
For many, the first idea of where the most popular spots are will most likely be within the Yucatan.
The Yucatan Peninsula, not to be confused with the Mexican province contained within the peninsula, is the prime location for tourism in North America.
Is The Yucatan Peninsula Safe
Many pass through here either looking for relaxation or a backpacking adventure.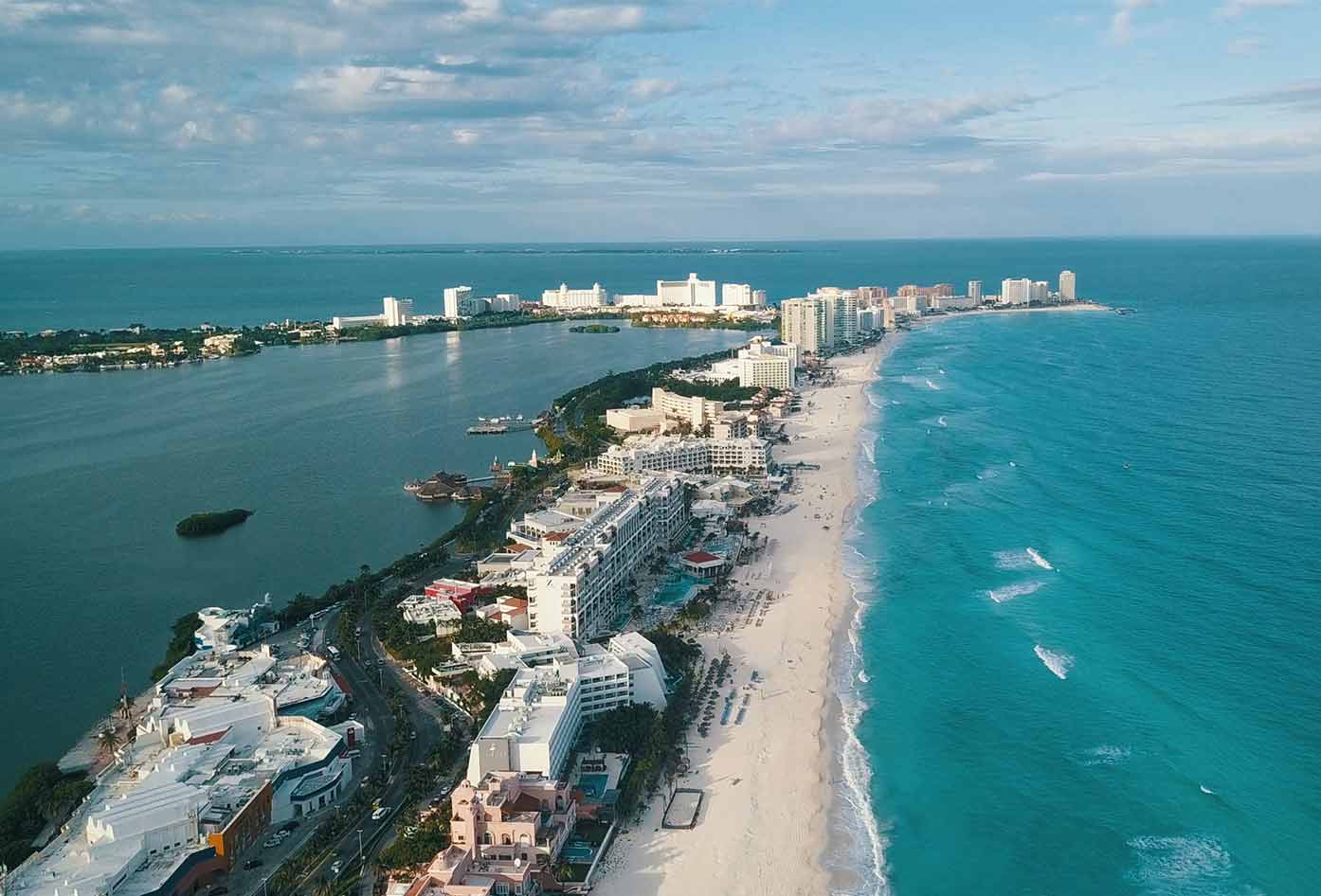 The question that many travelers ask, however, is whether the peninsula is safe. We're here to tell you what's what.
Is it Safe to Travel to The Yucatan?
What travelers need to remember, is that there are multiple provinces and even nations contained within the peninsula.
Mexican states of Yucatán, Campeche, and Quintana Roo, as well as Guatemala's Petén Department as well as almost the whole of Belize.
This means that you should also be looking at our pages: is Belize safe? and is Guatemala safe? for more specific info on safety.
This post covers a more general view of the area as a whole since this was all Mayan hundreds of years ago.
For the most part, this area is very safe, but there are exceptions in certain areas. Let's look at some safety facts according to recent data.
Yucatan Peninsula Safety Facts
According to the UK Government, over 576,971 British nationals visited Mexico in 2017 with most visits being trouble-free.
15,229 British nationals visited Guatemala in 2019. Most visits are trouble-free.
15,002 British nationals visited Belize in 2018. Most visits are trouble-free.
According to the UK Government, over 576,971 British nationals visited Mexico in 2017 with most visits being trouble-free.
Also according to the UK Government, Major tourist destinations like, Playa del Carmen, Cozumel and Cancun have mostly not seen the levels of drug-related violence and crime experienced elsewhere in Mexico.
The intentional homicide rate of Yucatan is 3 per 100,000. That's better than the US homicide rate which is 5.
Is The Yucatan Safe to Travel Alone?
The peninsula and the west coast are known as the Riviera Maya are perfectly safe to travel alone, guaranteed if don't get up to anything illegal or suspect.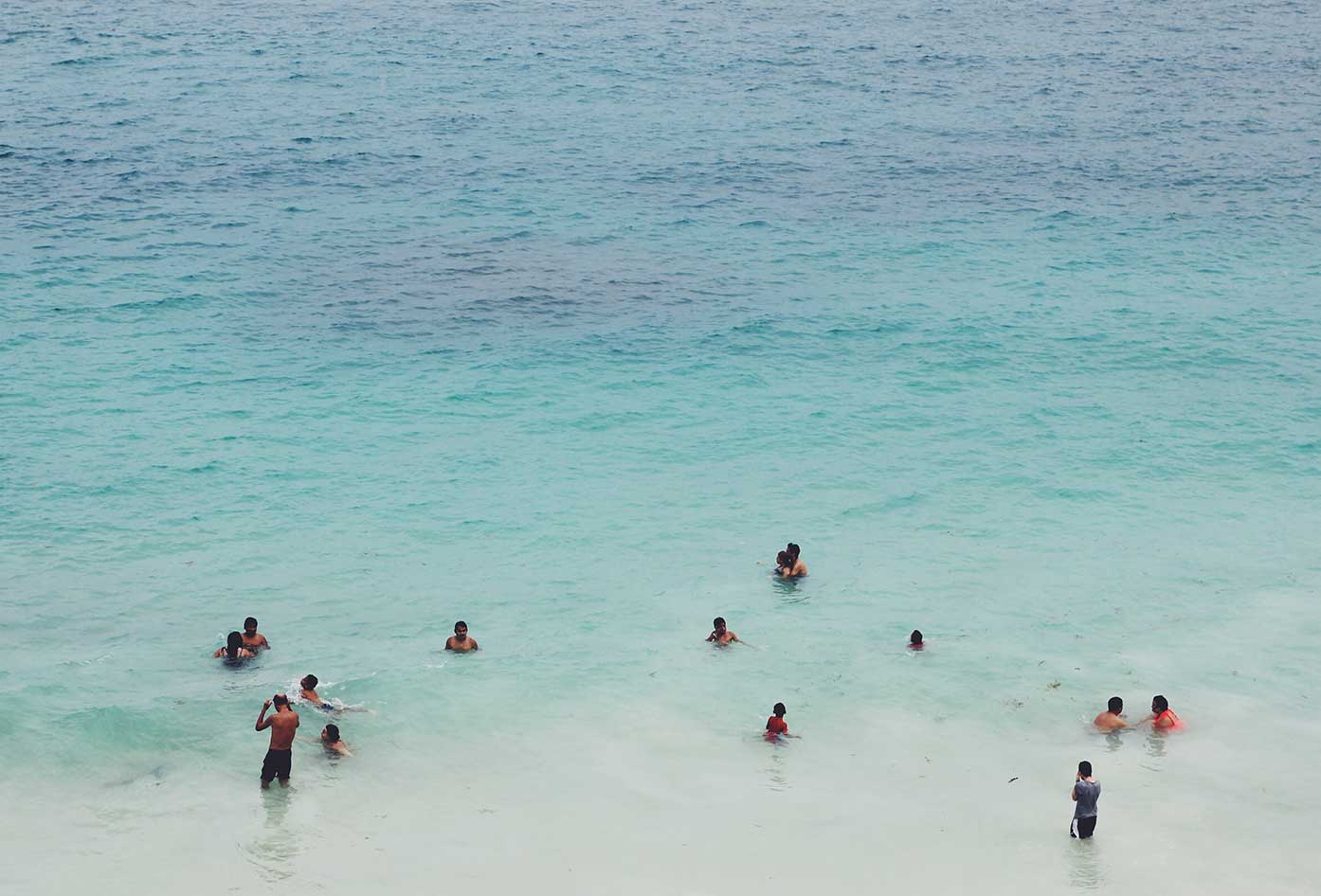 If you stay within the confines of the resort and beach areas and trust your instincts, you'll have a wonderful holiday.
You'll need to abide by the necessary precautions when traveling to Central America such as don't go out at night, don't trust in strangers, don't flash expensive items, etc.
It would definitely help if you knew some Spanish since Mexicans and all Yucatan residents very much appreciate English speakers who learn it as a second language.
Booking excursions, hotels, and bus rides are a lot easier if you know some basic Spanish conversation to be able to negotiate with locals.
However, the area is quite tourist-centric due to the hub of Cancun so it isn't as much of a necessity as with the rest of Mexico or Central America.
The best thing to do would be to learn the basics if you want to travel alone.
Backpacking The Yucatan Peninsula Safely
Backpacking Mexico can be tricky since most of the bordering regions with other countries have a difficult reputation, even in the Yucatan!
However, Yucatan as a region is extremely safe as compared to the rest of Mexico so the border regions here aren't as bad.
Mexico is an amazing country to navigate, but you definitely need to look up which regions should be avoided when backpacking if you're to venture outside the peninsula.
Yucatan can be the starting point for many backpackers taking the long route down to Colombia to see all the Central American countries.
Guatemala and Belize are quite easy to navigate if you decide to backpack by bus hopping or with coach rides.
Make sure to book only the safest accredited hotels and hostels too, you don't want to book the cheapest possible accommodation for budgetary restraint reasons and find yourself in a sticky situation.
The Yucatan Peninsula: Travel Safety Tips
Although rules and regulations can vary depending on what country you find yourself in, we took the time to pick out our best tips that apply to the whole region.
Keep a hidden travel wallet for pickpockets and keep your money hidden away. Bras, money belts, or secret bag compartments will do as long as you don't leave your things unattended.
Make sure to take sunscreen. This is the hottest region of Mexico, but the sea breeze can fool you into thinking it's a cooler temp.
Follow advice from locals and experienced tour guides when visiting Cenotes in Mexico alone. The best cenote tours are extremely fun and usually worth their weight in gold.
Make sure to use trusted and accredited hotels/hostels. Then once you've booked your room, book taxis or buses through the hotel.
Don't accept offers of drugs. Not only is it illegal, but it's dangerous and you're helping an industry wrought with crime that the government is trying to stop.
If you want to take expensive equipment such as cameras or smartphones, keep them hidden, locked away, and on your person. A PacSafe backpack is perfect for this.
Don't go where there are few other people in the vicinity; this includes camping in secluded places. A simple rule: if there are families around, you're probably safe.
Traveling around The Yucatan by Bus
The Yucatan Peninsula has a good road and bus network.
There are comfortable, frequent, reasonably priced bus services that connect to all major cities and tourist hotspots.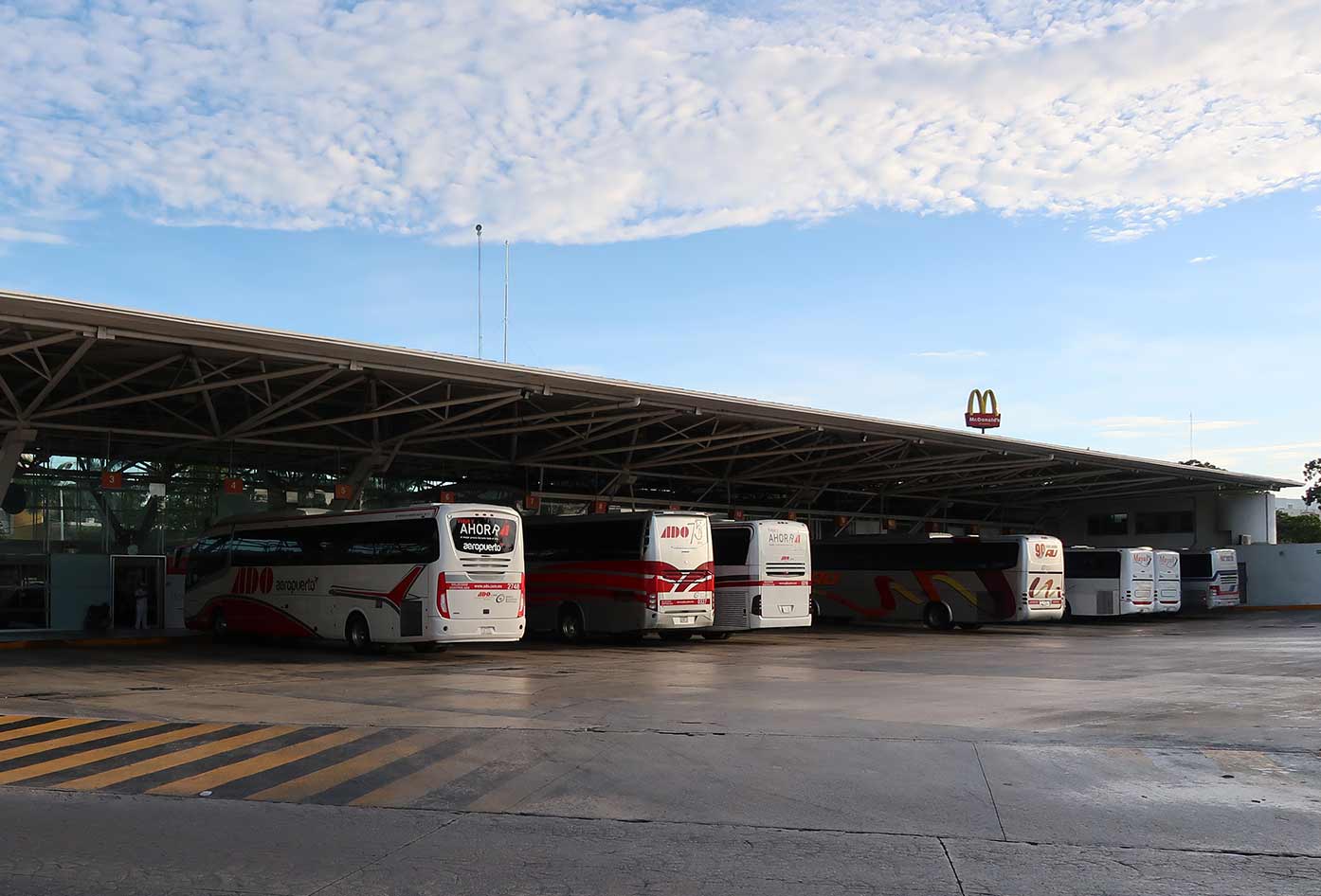 Most cities and towns have bus terminals that operate regularly. If there is no single main bus terminal, different bus companies will have separate terminals scattered around town.
Grupo ADO operates many of the bus lines that you'll be using. Read this mammoth guide on bus travel in Mexico for a primer on Mexican bus systems.
Is The Yucatan Peninsula Safe?
For the most part, the Yucatan as a peninsular – warts and all, is the safest section of Latin America.
Avoiding certain spots such as some of the border regions between countries is advisable, but other than that, it's quite safe indeed.
This whole area is very popular with British and American backpackers inspired by media programs such as the Race Around the World.
It's an area brimming with cenotes, Mayan history, and the best Mexican food in the western hemisphere.
The people are very friendly and the natural wonders are rife. If we had to pick one spot in the Americas to explore, it would be here. See these other safe places in Mexico before you book your trip.
📌 Like this article? Pin it…
Missing something? Got tips, tricks & advice we can learn from?
💬 Leave a nice comment or let's start a conversation below!
---
"Dear friend! Some links in this post contain affiliate links. Meaning, if you click through and make a purchase, book a hostel or sign up for a tour, I may earn a small commission at no additional cost to you. Your support means a lot and helps me to keep traveling and maintaining the quality of this site for you."