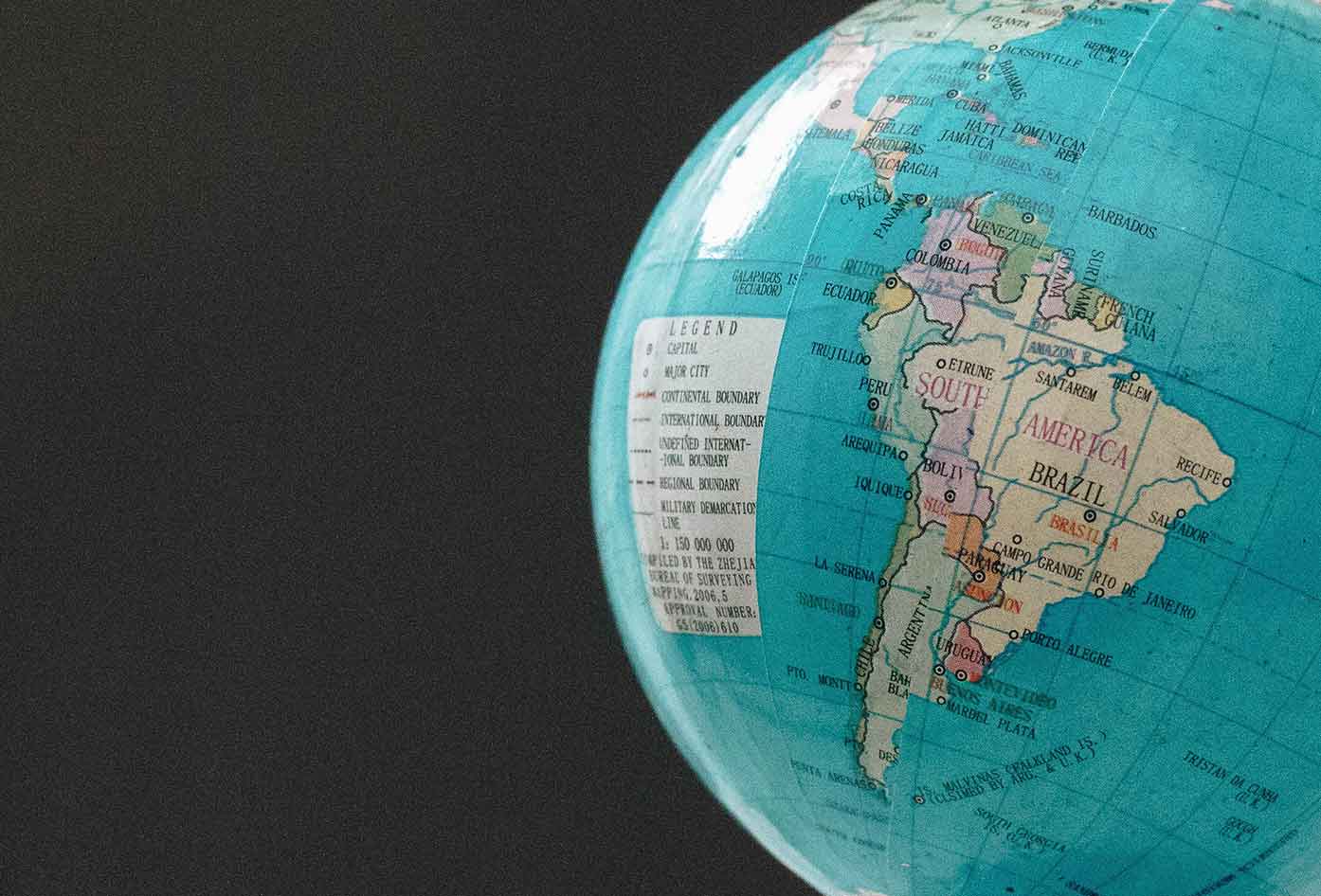 Are you on the lookout for cheap Spanish speaking countries to visit?
If you're learning Spanish, super eager to become fluent, and love to travel, why not combine your two passions into one?
Traveling to Latin America is a great way to soak up the language along with the culture and create new memories that will last for a lifetime.
Latin American countries and their people are incredibly warm and welcome. Being able to explore these beautiful countries and learn the language right from the mouth of locals is an invaluable experience.
Spanish Speaking Countries to Visit
I mentioned that in my epic post on tips for learning Spanish faster just recently! So by reading that you'll understand what I mean.
In this article, we are going to look not only at the best country to learn Spanish but the cheapest places on planet earth.
Now, choosing your destination can be challenging because there are so many options and they all offer a wonderful experience.
To help you decide, here's a list of cheap Spanish speaking countries to visit! I have picked these based on my travels in Latin America.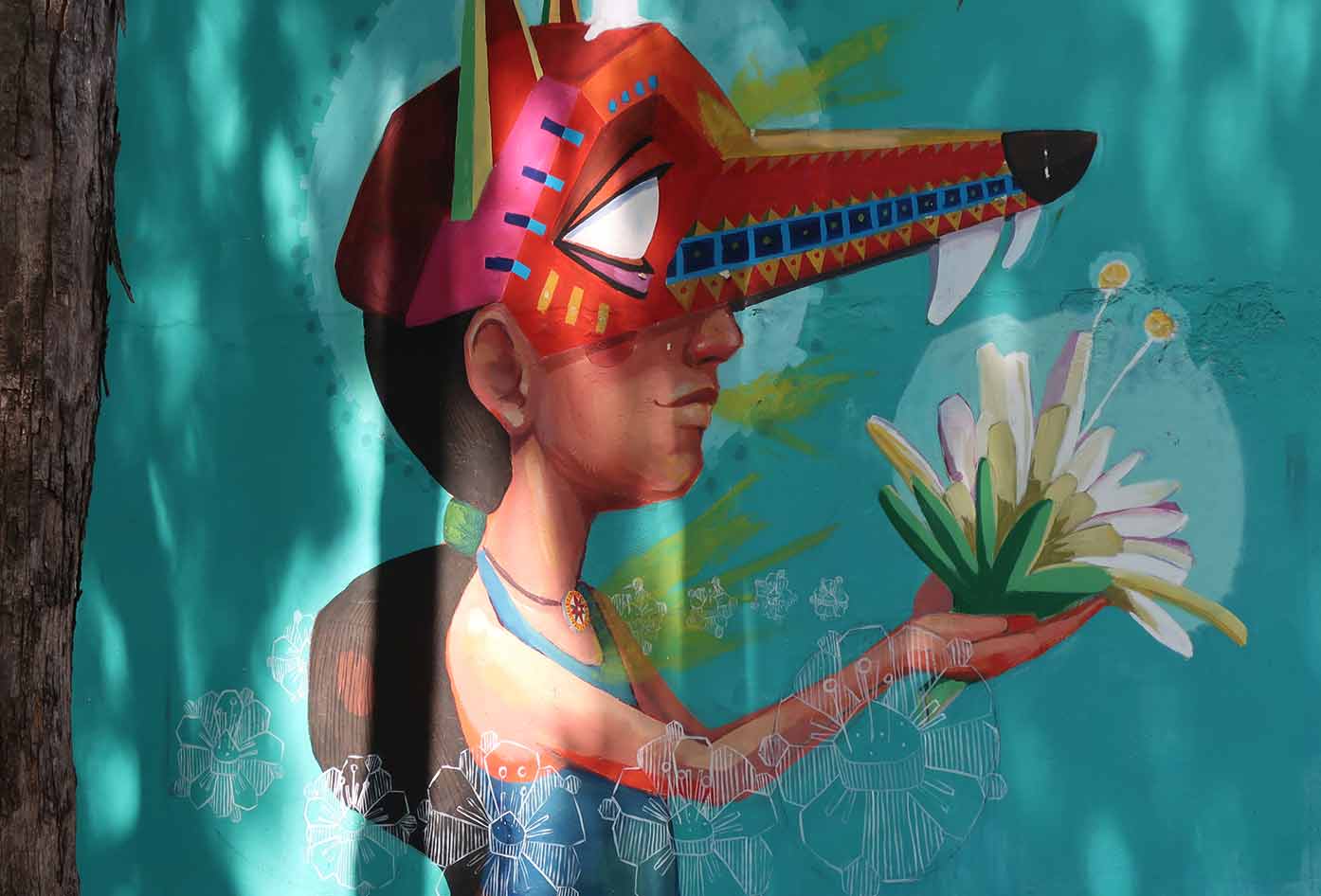 If you're on a modest budget or in other words, a backpacker's budget this guide will show you the best countries in Latin America.
That way you'll be able to squeeze the most of each dollar you invest in your trip.
Why Learn Spanish in Latin America?
Before we get into the list of options, let's discuss the reasons why going to Latin America to learn Spanish is such a great idea.
Traveling to Latin America is a lot less expensive than going to Spain.
Latin American Spanish is rich and colorful, and it's different everywhere. The best way to learn to speak like a native is to spend time with them!
Being immersed in the language you're trying to learn is the best way to soak it up, which is exactly why traveling is a great idea.
It's a true workout for your brain to be forced to speak in a different language and switch between English and Spanish, which you'll often do while you're learning.
The food is amazing and it's a great way to connect with others.
It will give you the opportunity to try traveling alone for the time with a genuine purpose if you have no one else to travel with.
You will meet so many different people, with different vocabularies and accents.
You will learn all the slang and local sayings they don't teach you in class.
In your travels, you will make lifelong memories and learn things that will stay with you forever.
You'll have so much fun! Learning Spanish first-hand and through socialization is a great time.
There are a lot of benefits to learning a language via visiting Spanish speaking countries in Latin America.
Not only for your language learning abilities but for your soul.
When you immerse yourself in a language without any buffers, you learn so much not only out of necessity, but also because you're having so much fun in the process.
Cultural Travel
Being able to spend time with natives, who are always eager to teach foreigners and welcome them into their culture, is something that can't be replicated in a classroom.
The power of community and being fully exposed to their culture will teach you more about the language than you ever thought you could.
Granted, it's a bit daunting to travel when you don't feel confident in your Spanish yet. But that's the whole point!
It's the equivalent of being thrown in the deep end of the pool when you're just learning how to swim. You don't want to drown, so you learn, and what you learn stays with you for the rest of your life.
So, don't hesitate!
If you want to travel, just do it. Life is short and the world is your oyster. It's only a matter of deciding where you want to land!
Cheap Spanish Speaking Countries
So which are the best places to learn Spanish in Latin America?
I will list some countries from both South and Central America that I feel are the best for beginners. Especially those that are open to learning Spanish through homestays.
Many first-time travelers to Latin America are worried about safety.
That is understandable with all the bad press, however…
I have created a ton of posts on travel safety in Latin America for people looking for advice when traveling to this part of the world.
South America
If I listed all the breathtaking and incredible things South America has to offer. The list would be longer, and we'd need a neverending article.
The climate is amazing and it can vary greatly from region to region, the food is like no other cuisine in the world, and the opportunities for fun and adventure are endless!
Many people say Bolivia is the cheapest South American country. But is Bolivia the best for learning Spanish?
Let's compare below with some other countries that you could visit for a good Spanish learning experience.
Colombia
Colombia has all the cultural offerings you can imagine, so it's one of the best places in South America for you to visit.
Spanish learners who want to immerse themselves in a different culture without having to sacrifice the comforts and adventures of living in a big city will enjoy visiting the capital, Bogotá.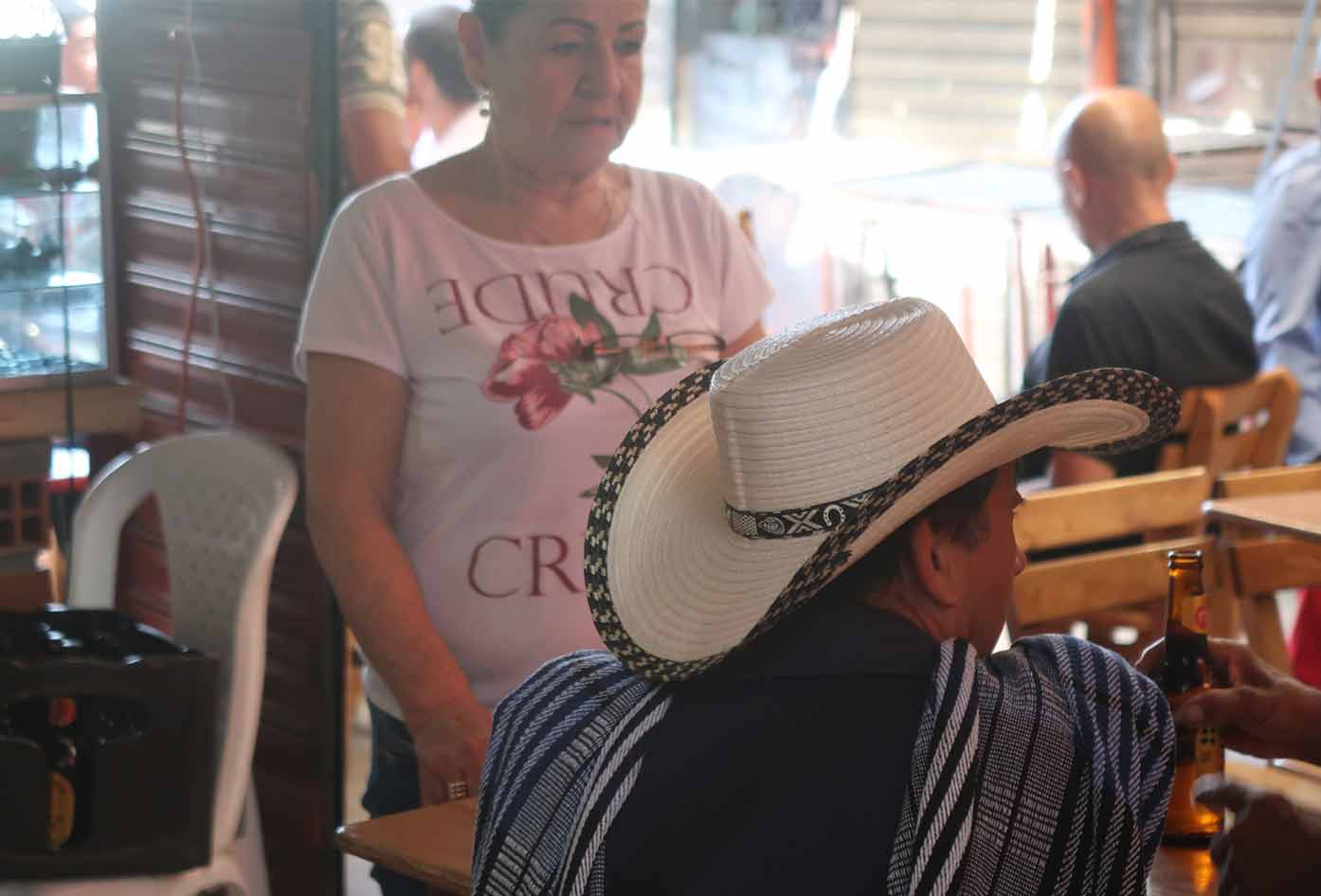 In Colombia, (depending on the region) you'll be exposed to pure Spanish.
The Paisas from Antioquia speak with a distinctive and clear pronunciation, which is why linguists claim that Colombian Spanish one of the best in the world to learn.
This will allow you to soak up a ton of new vocabulary easier and you'll be able to learn the correct pronunciation. Not only that, best of all it is one of the cheapest countries in South America.
Peru
Peru is one of the most affordable countries to visit and learning Spanish is also very inexpensive if you want to take a course.
The cost of living is cheap and Spanish is widely spoken, unlike English, which will force you to practice your Spanish regularly.
Daily interactions need to be conducted in Spanish, so you'll learn a lot from just going about your day.
One of the well-known facts about Peru is that they have a unique cuisine.
You'll enjoy exploring and a rich culture full of indigenous influence. You will be able to travel the sacred roads of The Incas, visit amazing places, and have amazing life experiences.
Ecuador
Ecuador is another great place to visit for Spanish learners. Especially in Quito, the capital, people tend to speak slowly and the accent can be easily understood.
People are super friendly, so you won't have a problem practicing your Spanish and making yourself understood.
What's more, you can create your own Ecuador travel itinerary and have fun discovering all the adventures this country has to offer.
The weather is quite volatile and there's a lot of diversity, so if you're a nature-lover, you'll have fun trekking the Andes, climbing volcanoes, and observing the rich fauna and flora.
Not to mention the food is great, the people are welcoming, and the Spanish classes are cheap. So when looking for the best places to learn Spanish in South America be sure to consider Ecuador!
Argentina
Argentina has a modern, European feel to it because it's an intriguing, exciting, and fascinating place.
The cultural backdrop is amazing! Visiting to learn how to dance the tango, for example, is a great way of exposing yourself to cultural experiences that are unexpected and memorable for everyone.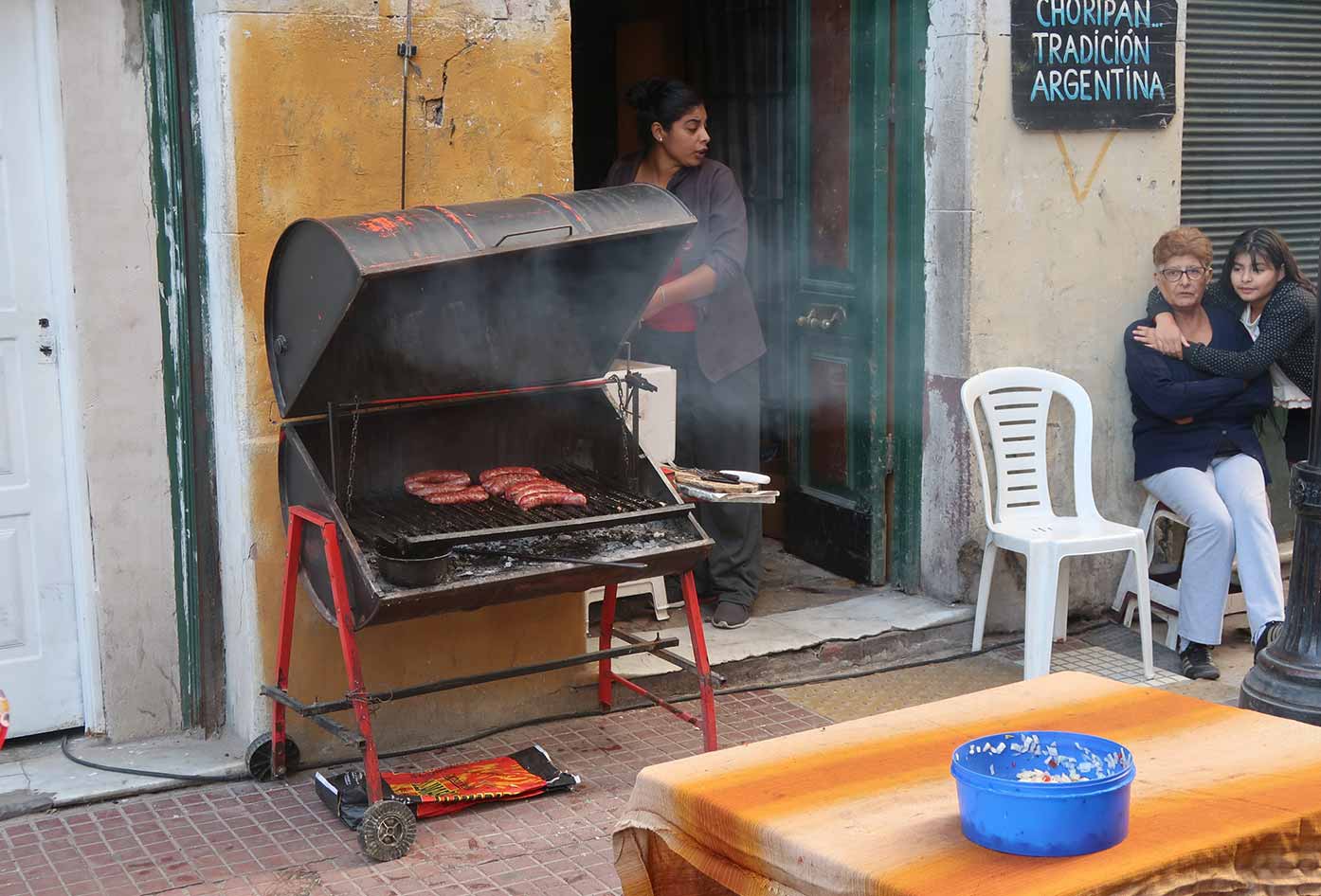 Over the last decade, many people have chosen Argentina to learn Spanish. People planning a trip to Argentina flock to Buenos Aires, the capital, which is full of tourists and fun opportunities.
The food is amazing! Carbon-grilled steaks are their specialty. The people are passionate, and people say they can be a bit arrogant.
However, the country has some of the world's greatest lakes, mountains, glaciers, beaches, and so much more to discover. Also, football is super important in Argentina!
Argentina is not the cheapest place to fly to in South America! But the rewards you'll reap from a trip here will be like no other country on the continent.
Central America
Central America has become one of the most popular locations for unique, unforgettable vacations.
There's a ton of diversity here, the food is incredible, and countries are very accommodating and welcoming.
It's a must-visit for adventurers and Spanish learners who want to perfect their skills while having fun and enjoying a different culture.
Guatemala
Guatemala is not only inexpensive, but it's also great for Spanish learners because locals speak slowly and they don't use too much slang, which makes everything a bit easier to understand.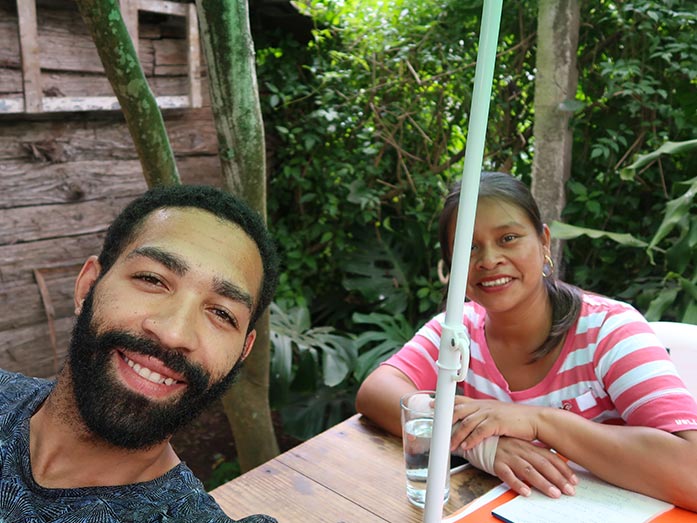 The accent is not too crazy; it's actually pretty clean, which will help your confidence as a learner.
I went backpacking in Guatemala and left feeling super confident with my Spanish. Spanish classes are inexpensive if you're interested in taking them, but you can simply enjoy your best tourist life and immerse yourself in the culture to soak up as much of the language as possible.
People in Guatemala are warm and the country is full of wonders to discover!
Nicaragua
Nicaragua is not only inexpensive to travel to, but it's also safe.
Not to mention, their Spanish language schools are the best bargain in the region. The country is the land of lakes and volcanoes, with 19 volcanoes to discover, most of which are active.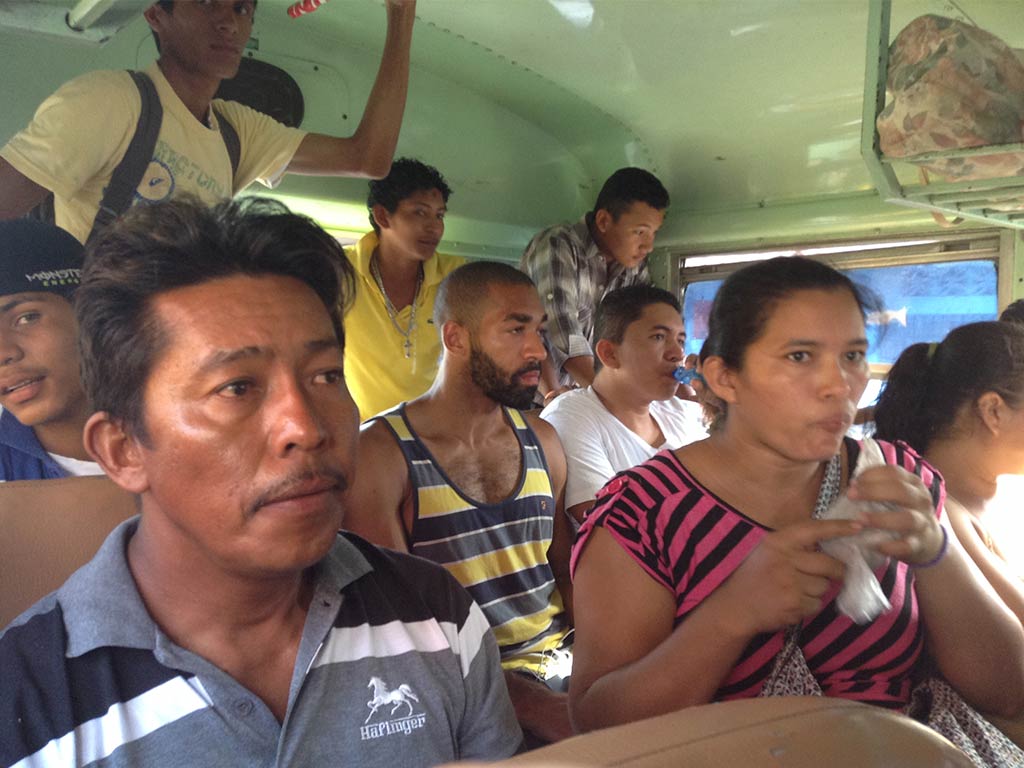 There's a great opportunity for adventure in Nicaragua, the wildlife is incredible, and the food is amazing and full of interesting dishes. See this guide to backpacking Nicaragua for travel tips.
Nicaraguan Spanish was influenced by native origins! Also, the Nicaraguans have a lot of slang for you to learn but it's not difficult to get the hang of it. Plus, people are kind and happy to show around.
On top of that, it's worth noting that Nicaragua is probably the cheapest Central American country to visit so why not add it to your list?
Honduras
Honduras is one of the lesser-known countries, but Spanish learners have a lot to gain from visiting.
It's inexpensive to travel to Honduras and it's also inexpensive to take Spanish lessons if you wish to do that.
Known as the Banana Republic because of its banana exports, this country has a lot of natural beauty and diversity to offer.
You'll be able to visit breathtaking Mayan ruins and lovely colonial towns. Locals are helpful, friendly, and chatty, so they're always up for conversation.
It won't be an issue for you to find someone to practice with and they'll be happy to learn from you as well.
El Salvador
Last but not least for today's list we have El Salvador, easily one of the cheapest countries to visit in Central America.
It's a small country, but it packs a punch with all the different opportunities it has to offer.
Spanish language schools are widely available and they're cheap, so you will be able to improve your Spanish while you're there.
You'll find some of the most beautiful beaches in the world here, you'll enjoy a full cultural immersion, a ton of diversity, and welcoming people.
Got Travel Insurance for Latin America?

Designed by travelers, for travelers, World Nomads covers more than 150 adventure sports and activities so you can explore your boundaries.
Spanish Speaking Countries to Visit
So, did you decide on the best place to learn Spanish for you?
There are plenty of good reasons to travel to Spanish speaking countries to either perfect your Spanish or continue your education if you're a beginner.
They have so much to offer, it's insane. You can pick up and work on your basic Spanish conversation in a matter of days.
Latin America is full of beautiful, diverse, culturally-rich countries, and any one of them will allow you to improve your Spanish-speaking skills and have the best time of your life while you're at it.
Still undecided on which country to visit? See more blog posts travel to Latin America on this blog for more inspiration.
📌 Like this article? Pin it…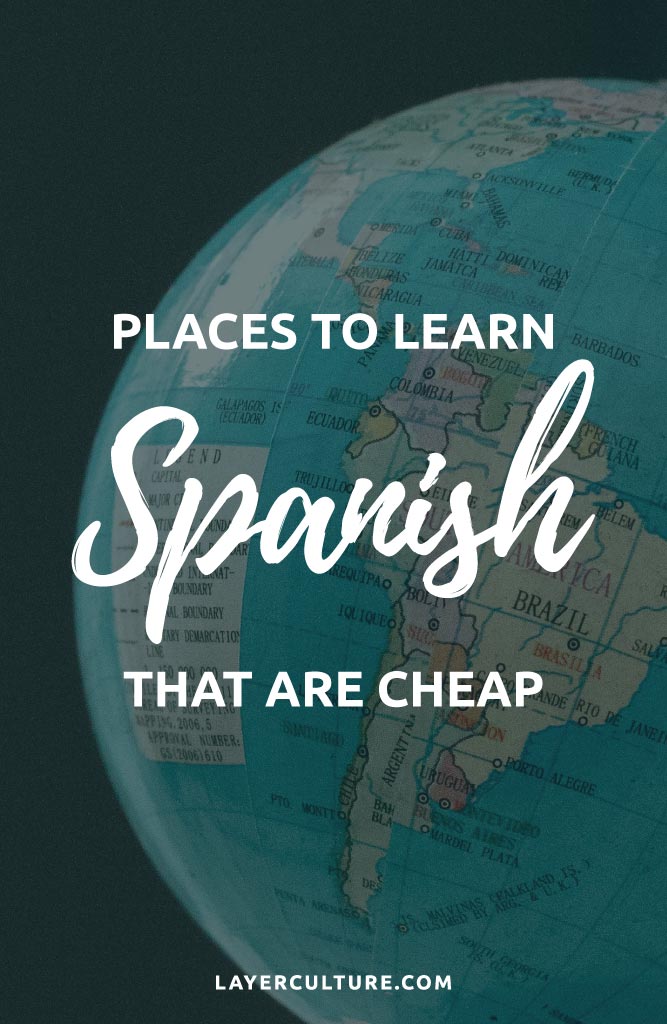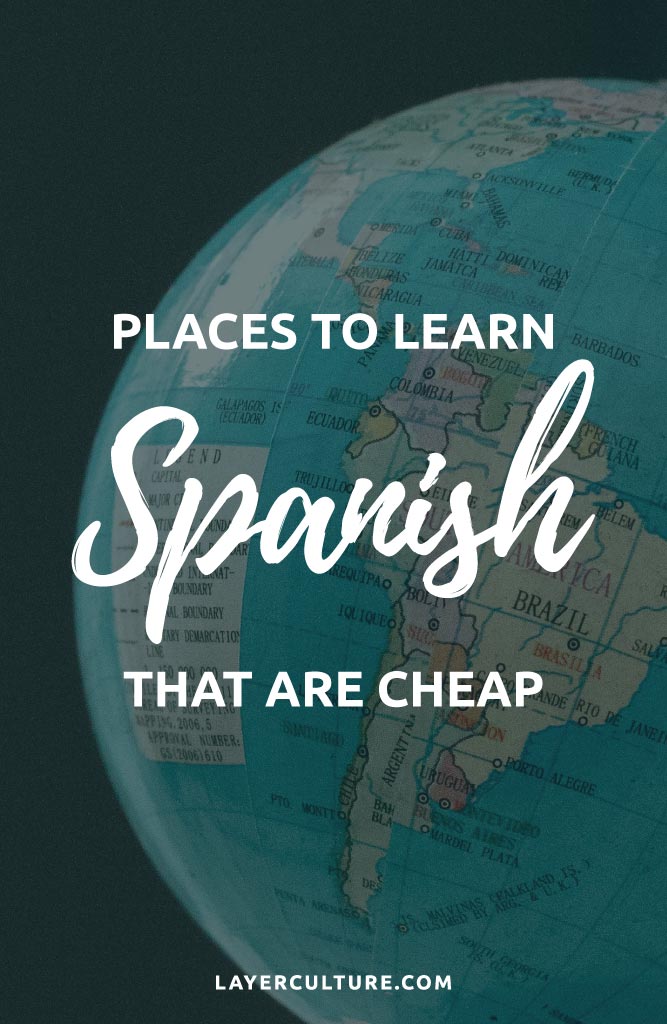 Do you think these are some of the best countries to learn Spanish?
💬 Leave a positive comment or lets start a conversation below!
---
"Dear friend! Some links in this post contain affiliate links. Meaning, if you click through and make a purchase, book a hostel or sign up for a tour, I may earn a small commission at no additional cost to you. Your support means a lot and helps me to keep traveling and maintaining the quality of this site for you."