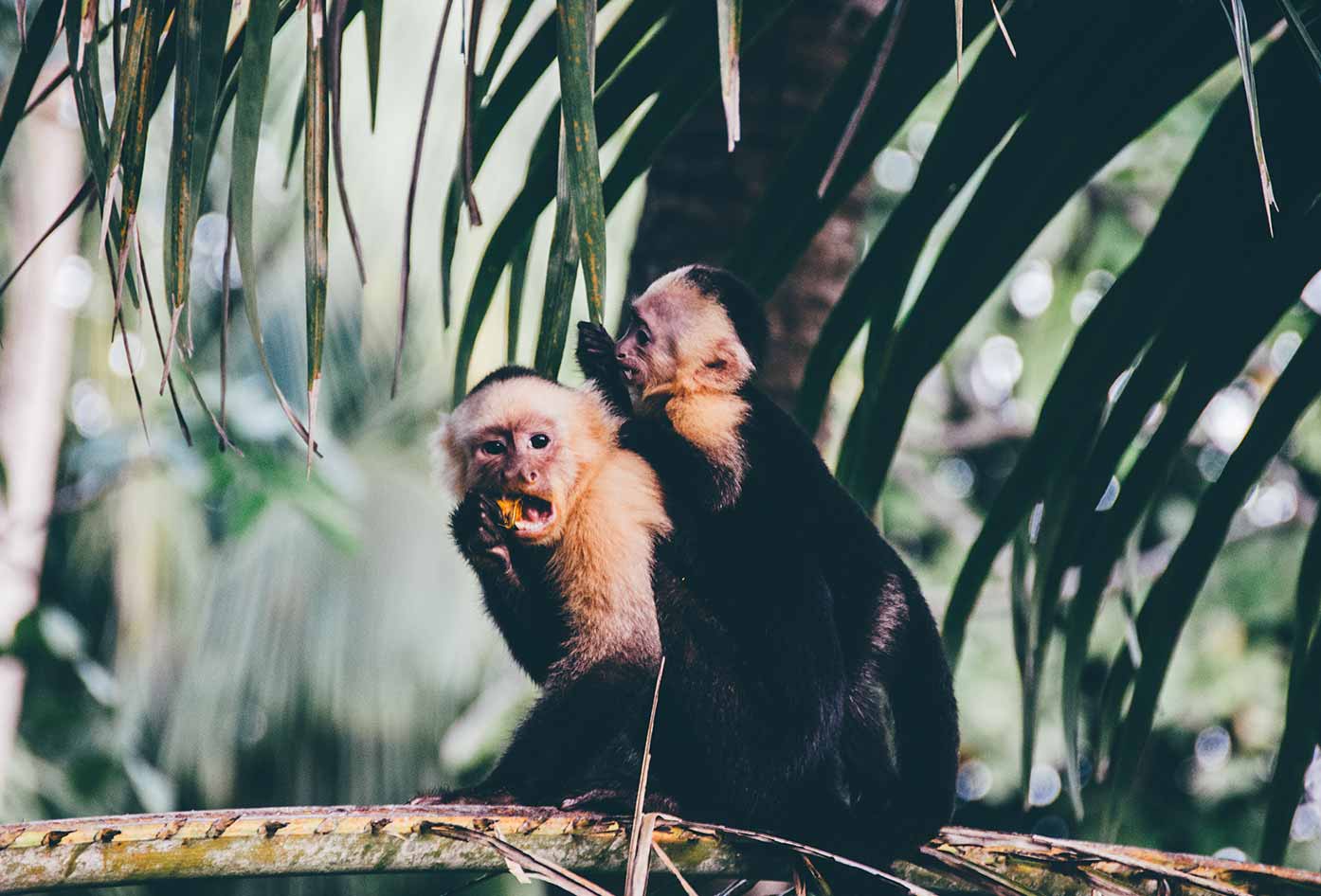 Are you looking at the safest countries in Central America to visit?
When you have the itch to travel to Central America, it's not only difficult to know where you should start, but even which countries are safest to visit.
Is it possible to pinpoint exactly which country is the safest?
When concerned about safety, it is the main reason you need to know if certain countries are safer than others and a good explanation as to why.
Safest Countries in Central America
This guide will explore the current safety situation in Central America, and provide you with more detailed information on each specific country.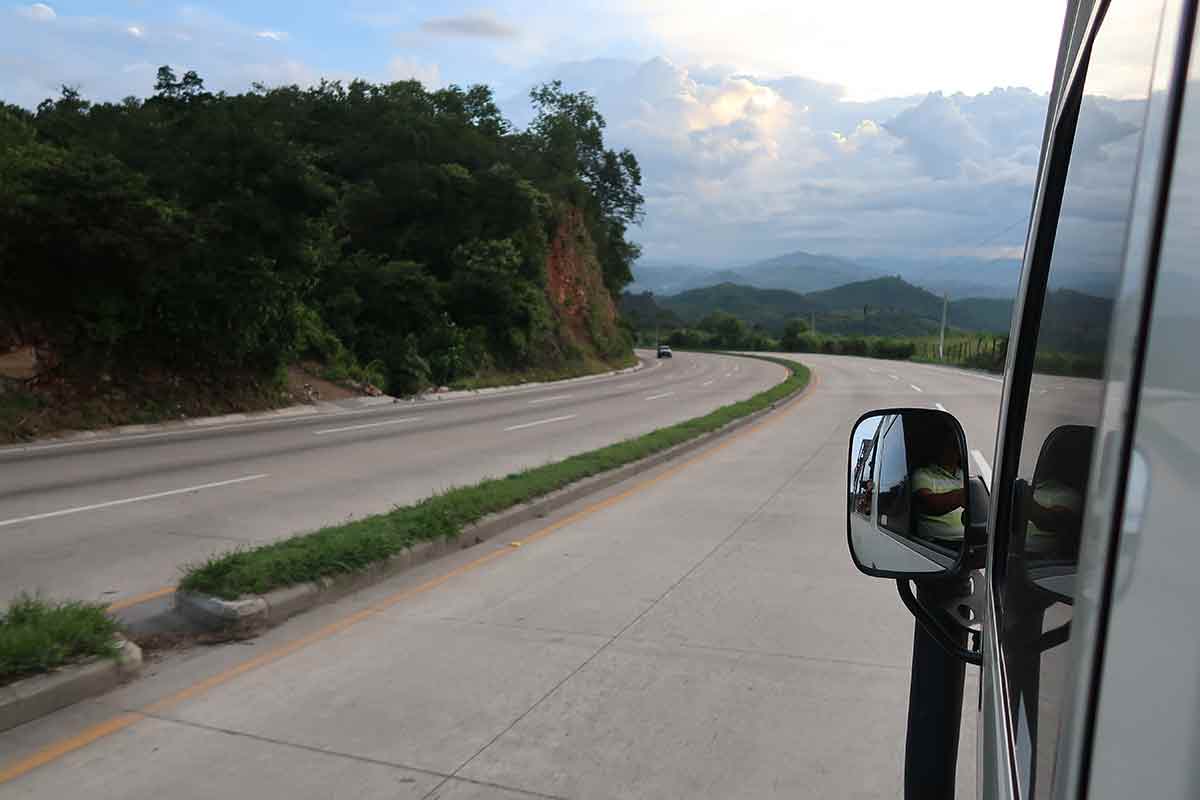 After reading this guide, you can expect to know how travel to Central America with confidence and know what to do in terms of staying safe.
First of all, some valid questions include, why would you even want to travel to Central America? What exactly does Central America hold for you?
A better question to the latter should be, what doesn't it hold?!
Is Central America safe right now?
Yes, there are certain parts of Central America that are safe to travel to right now and are perfect for a vacation, backpacking or even volunteering.
I have spoken a lot about safety in Central America on this blog because after visiting Mexico it was one of the next places I traveled to.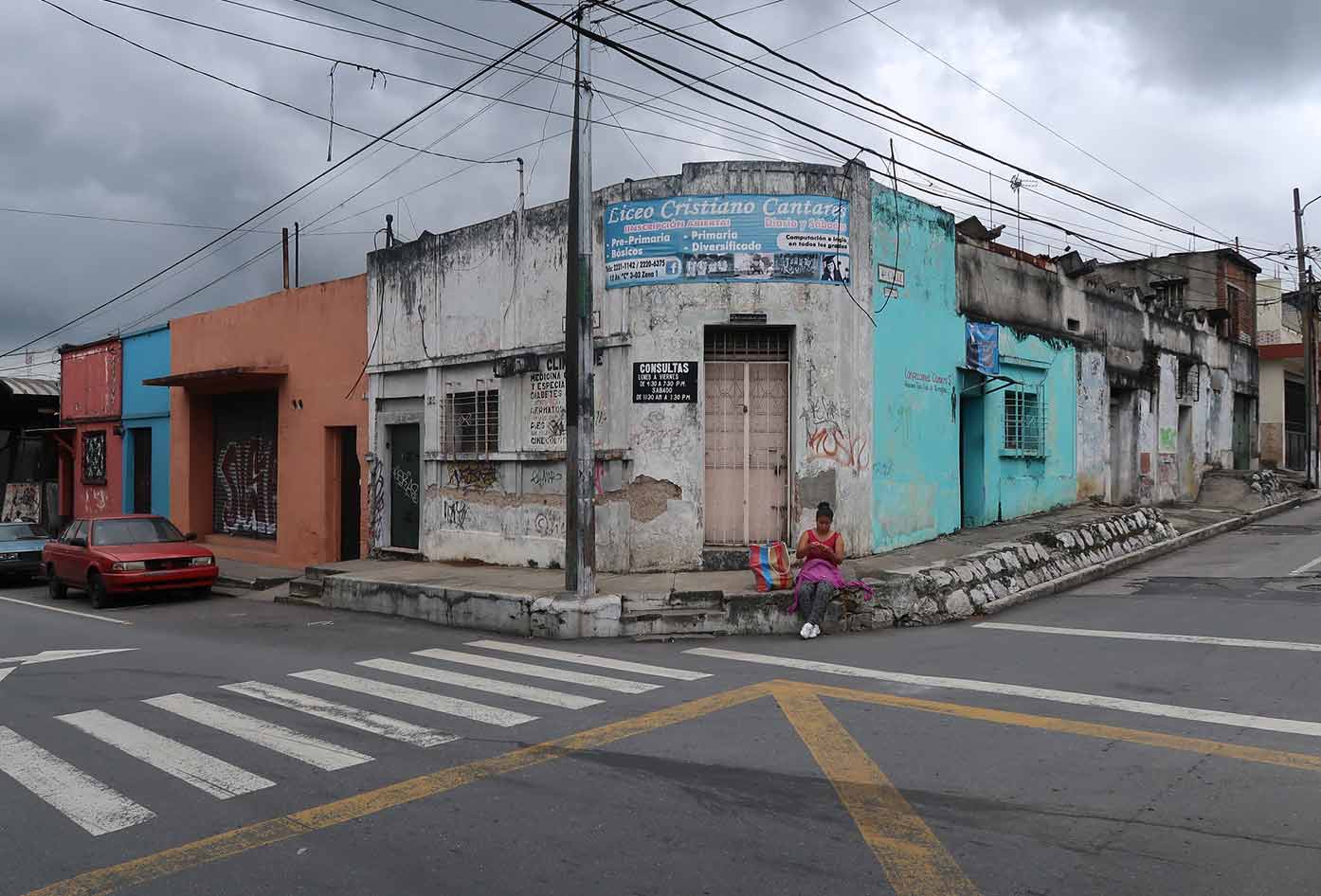 When traveling to Central America the main concern for most visitors is petty theft but this can be avoided in most cases by taking some basic safety precautions so of which I will list in my travel tips section below.
Many first time travelers don't realize by just carrying a money belt like this one you can deter most petty theft incidents while exploring the continent.
Where is Central America on the map?
First of all let's be clear on where Central America is. It's the area of land that people describe as the thin strip between Mexico and South America.
There are a few small countries (7 in total), all with their own culture and distinctive charm which makes backpacking here an absolute blast.
All of the countries in this area have Spanish as the common tongue but may have historic or local dialects and languages.
These countries are unlike the Caribbean islands and lend themselves a culture similar to that of Mexico and some countries in South America.
Many people visit the likes of Mexico and South America for vacationing but bypass Central America for a perceived lack of safety.
However, I am here to convince you of why Central America has a stigma for being unsafe and showing you in order of safest to least safe, which countries you should visit in the near future. But first, another question…
Is Central America worth visiting?
Gorgeous landscapes with white sandy beaches, culture dating back to ancient times, and biodiversity unlike anywhere else in the world.
Still not convinced?
Let's check out where Central America is, and you can see for yourself just how important of an area it is not only to world heritage but for ecosystems that have fuelled our air with the oxygen we breathe.
Despite the culture shock we may incur, being caught up in capitalistic societies, many times we need reminding of the finer things in life.
Even the most simple things: like seeing the flora in this unique sub-continent which provides the local landmass with a wealth of outstanding natural beauty.
Not only does it have some award-winning hostels, many say Costa Rica is the safest country in Central America, but let's take a look.
What's the safest city in Central America?
The safest city in Central America based on my experiences backpacking has to be Antigua, Guatemala. When in the historic center you can go for a stroll and feel safe no matter what time you decide to head out.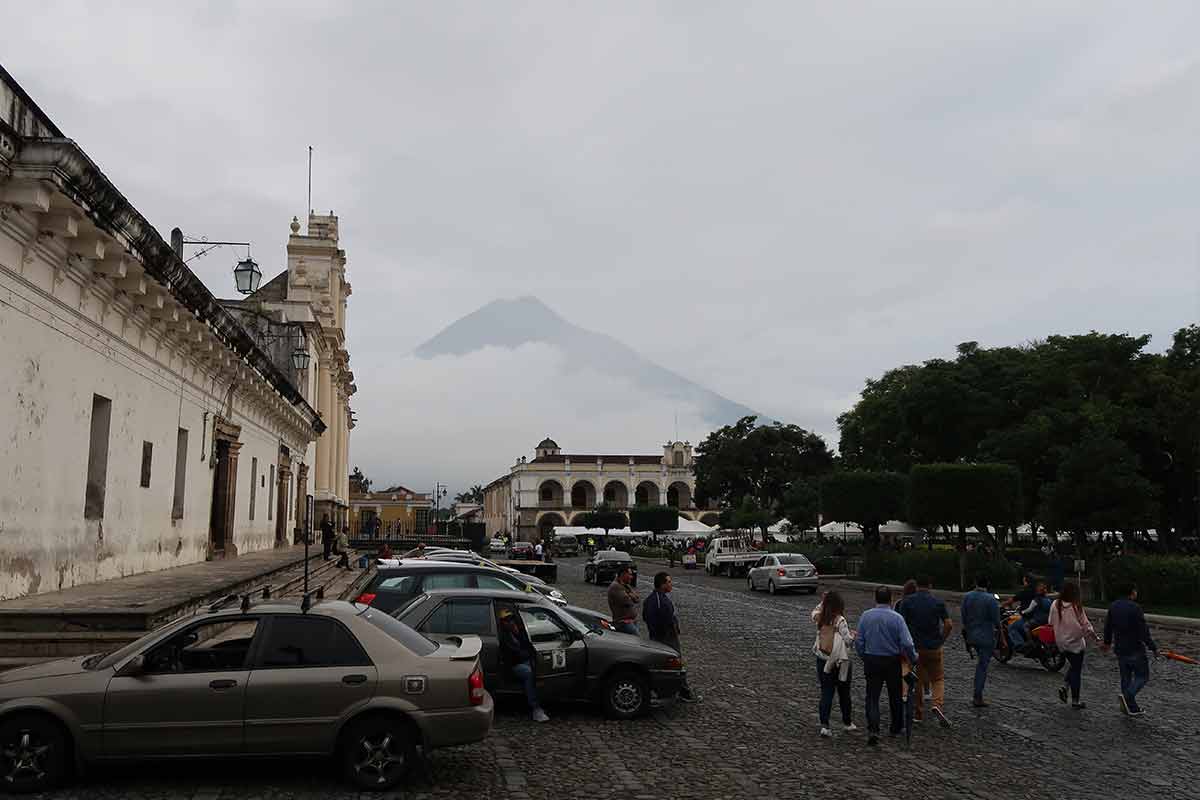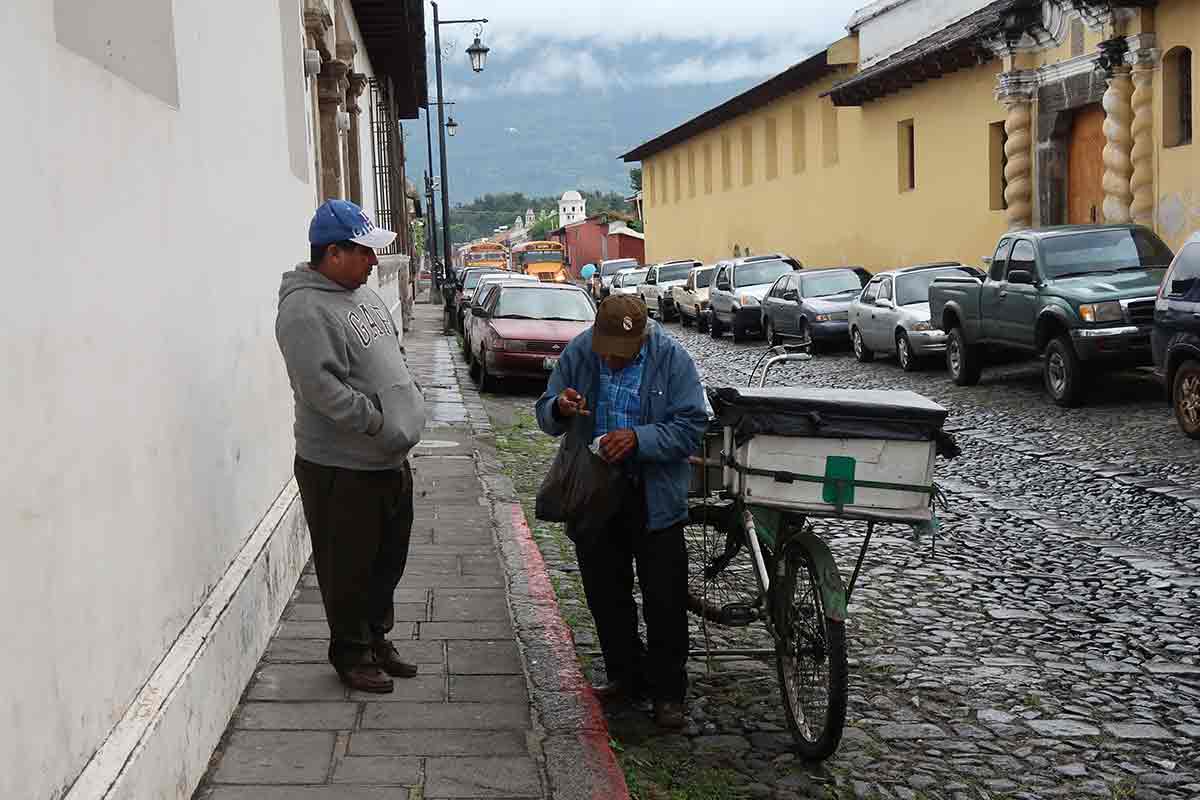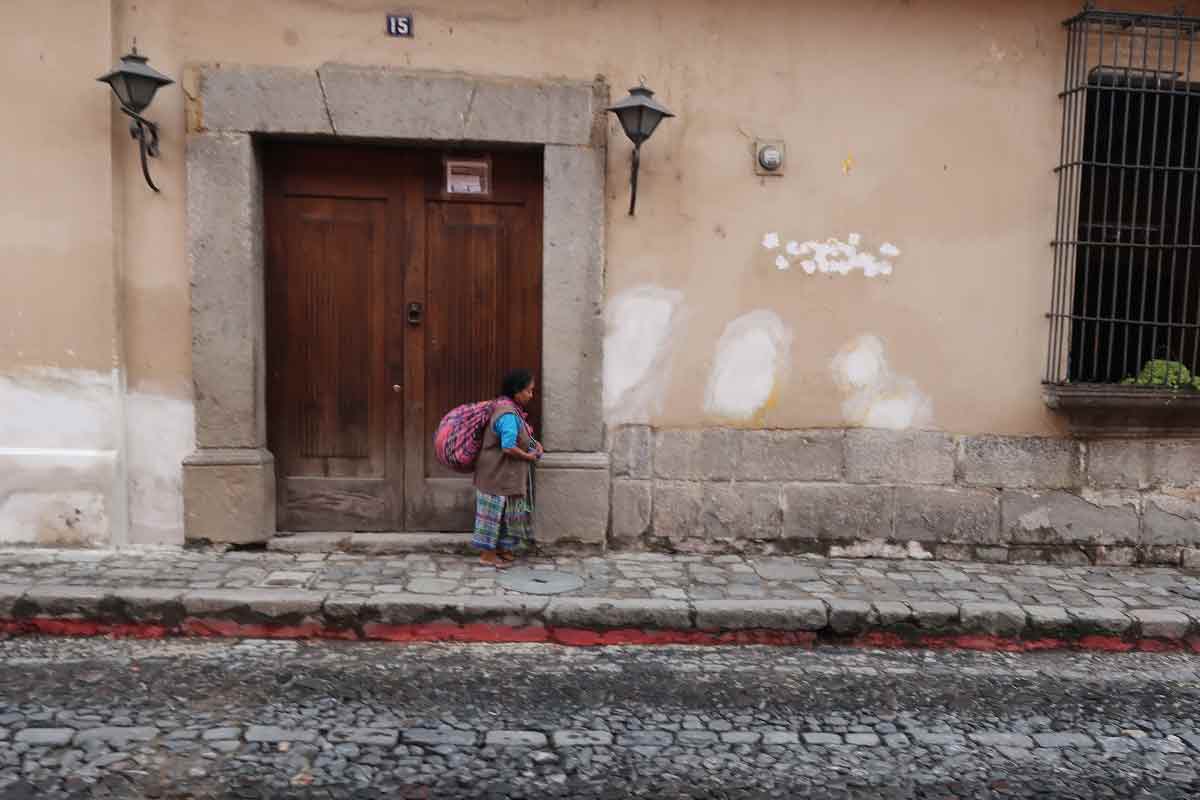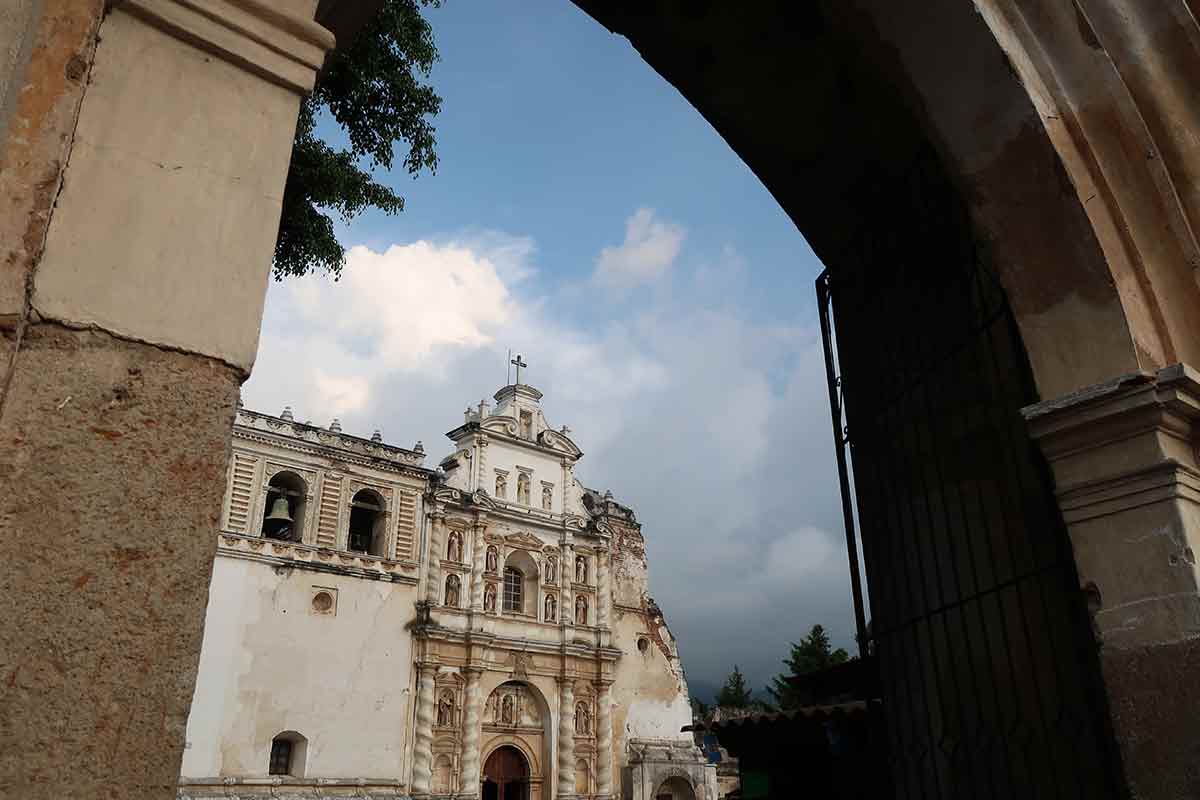 Aside from being an outdoor museum of Spanish colonial history. I believe the high safety aspect here is one of the reasons so many backpackers and travelers fall in love with this city and end up staying longer than planned.
Yes, it is one of the more touristic places in Guatemala you could visit but that is part of the reason why it is seen as a safe city.
See my guide to travel safety in Antigua for advice on what to expect here.
How to get around Central America?
While traveling around Central America buses and shuttles are the king!
You could fly but since the distances between neighboring countries are relatively short you can save an insane amount of money and have the ultimate adventure traveling by land when compared to the boring flights.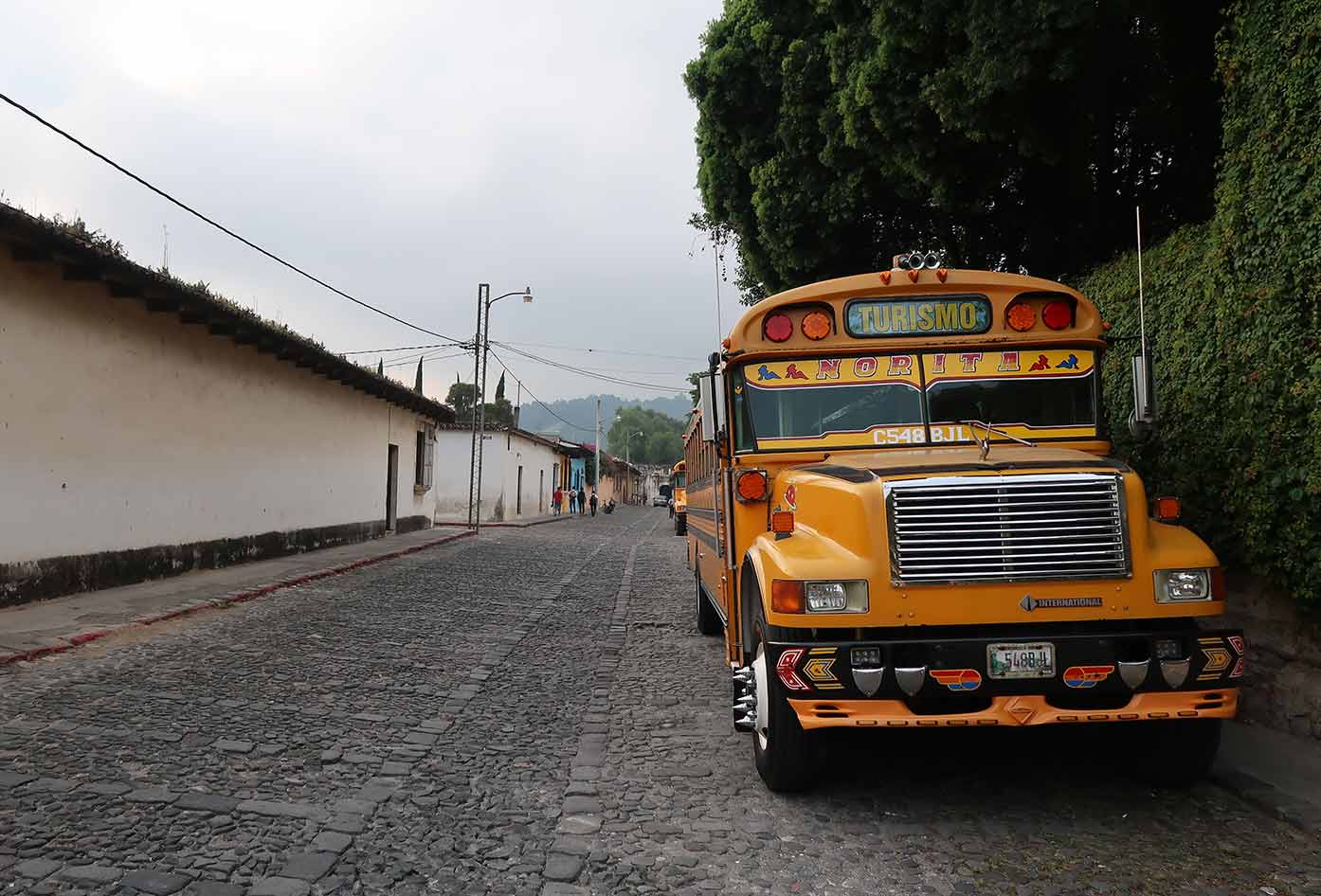 Here are some popular routes in Central America:
San Cristobal (Mexico) to Guatemala City
Antigua to El Tunco
Antigua to Belize City
Puerto Viejo to Bocas del Toro
Most distances are not much more than 6-9 hours which may mean the odd overnight bus. I for example stopped in Estelí in Nicarauga and did this Cigar tour while on my way down to El Salvador from Antigua. It was ace!
You'll find that chicken buses and moto taxis are the most popular for getting around once you get into the cities and towns of most countries.
Most dangerous country in Central America
Honduras is said to be the most dangerous country in Central America. Although the homicide rate fell from 36 per 100,000 in 2022 this country is still classed as the most dangerous country in Central America.
However, depending on where you decide to visit in Honduras you can have a trouble-free visit and feel that you are in the ultimate paradise.
If you plan to travel soon, why not read more about safety in Honduras to get more insight on where to go and where to avoid during your travels?
Is Central America safe for solo female travelers?
Yes, Central America is safe for solo female travelers. In fact, it is one of the first regions that many solo female travelers in Latin America like to visit.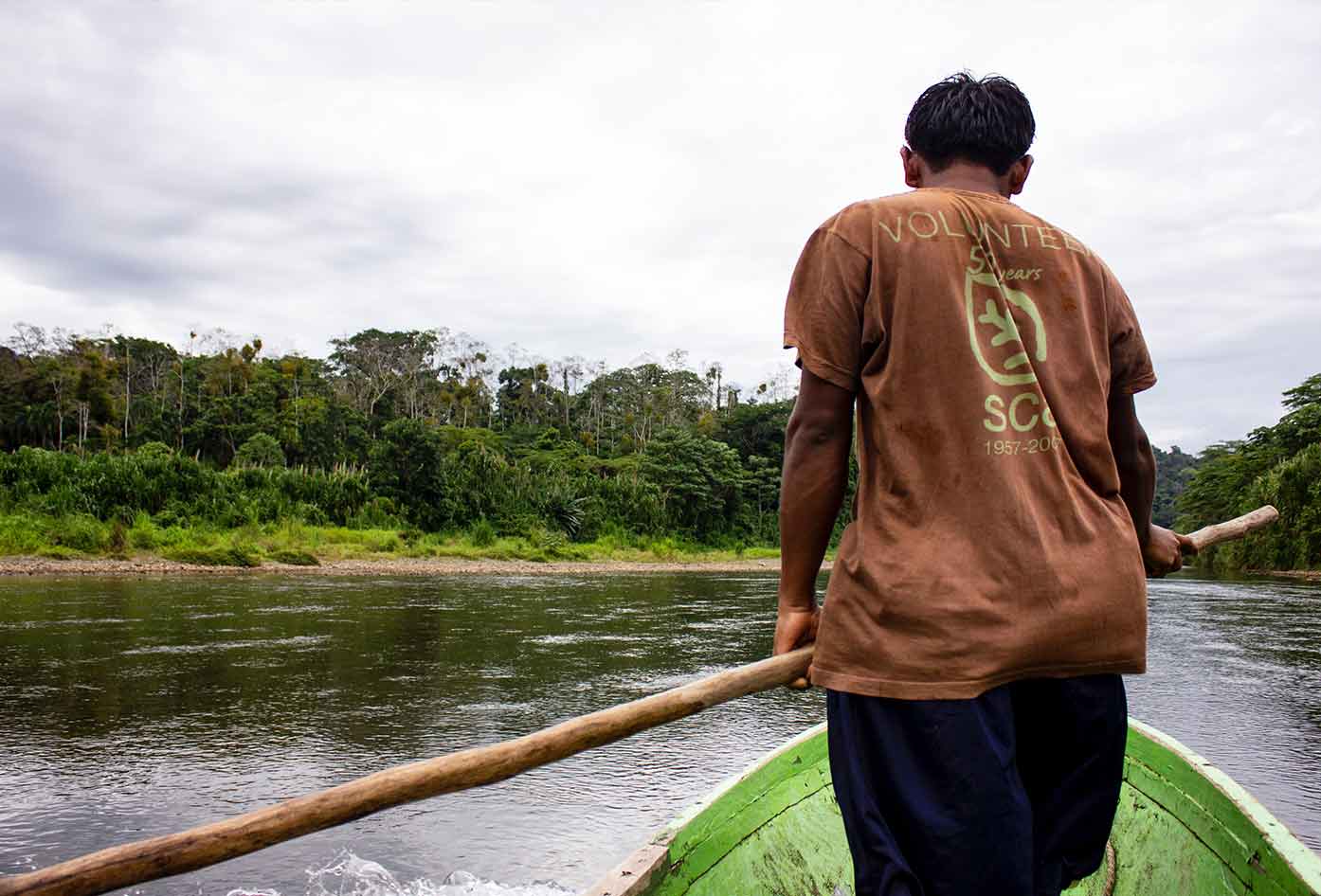 This is usually because the countries in Central America are smaller and more manageable, not to mention, that the cost of accommodation and visiting many of the popular attractions and landmarks is relatively low.
Along with Costa Rica, which has been the go-to solo destination for many years, Belize has become more and more popular, even with solo females.
But, I suggest first-timers (interested in Latin American culture) go to Guatemala and start their journey in places such as Antigua or Lake Atitlan.
Is backpacking Central America safe?
As you being to plan your trip you will start to realize that backpacking Central America has never been as easy as it is currently.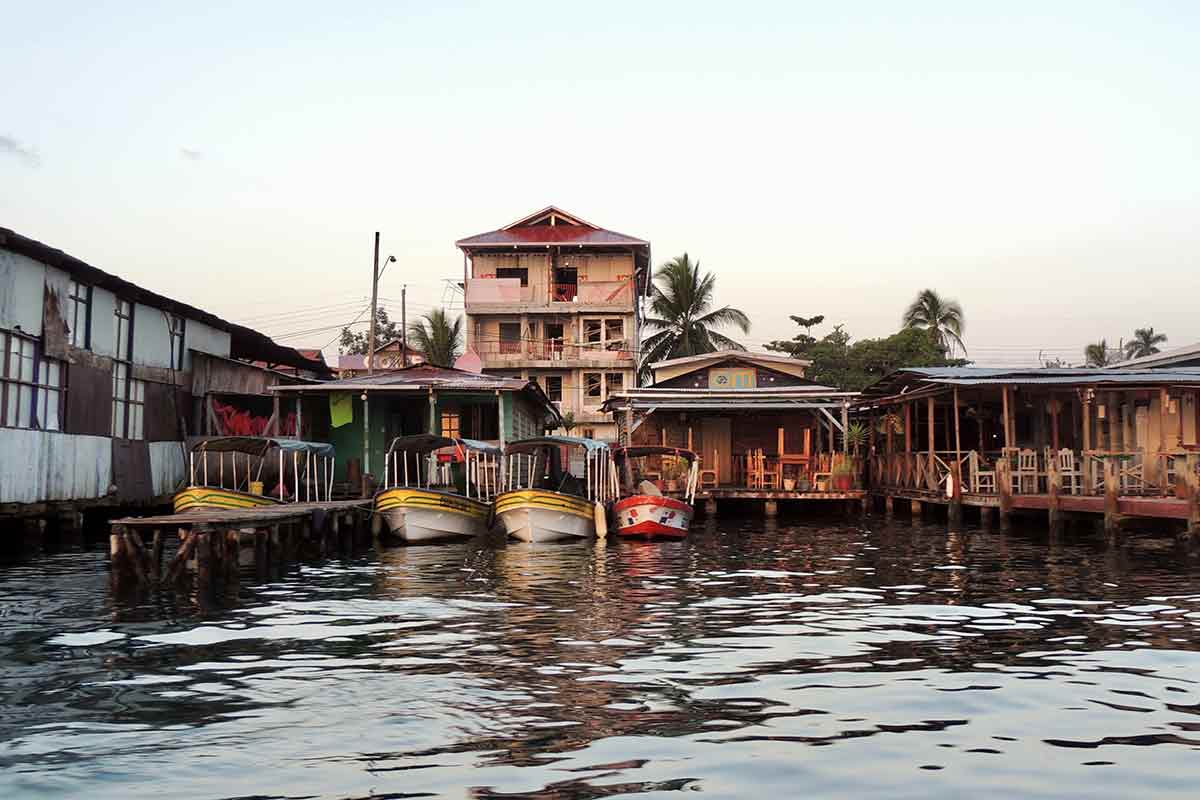 Many backpackers choose to go for a trip that starts in the southern regions of Mexico and winds downwards towards Panama. This infamous route is known as the Gringo Trail and you'll want check it out.
One of the best things about backpacking this region is the fact that there are so many bus routes and interesting places to explore that many wouldn't find if they went for a package or resort style vacation.
You could easily have a safe trip to Cancun to explore the Riviera Maya and get a colectivo to explore all the countries in this region.
Safest countries in Central America
Let's look at the countries in Central America that will be on your radar:
Honduras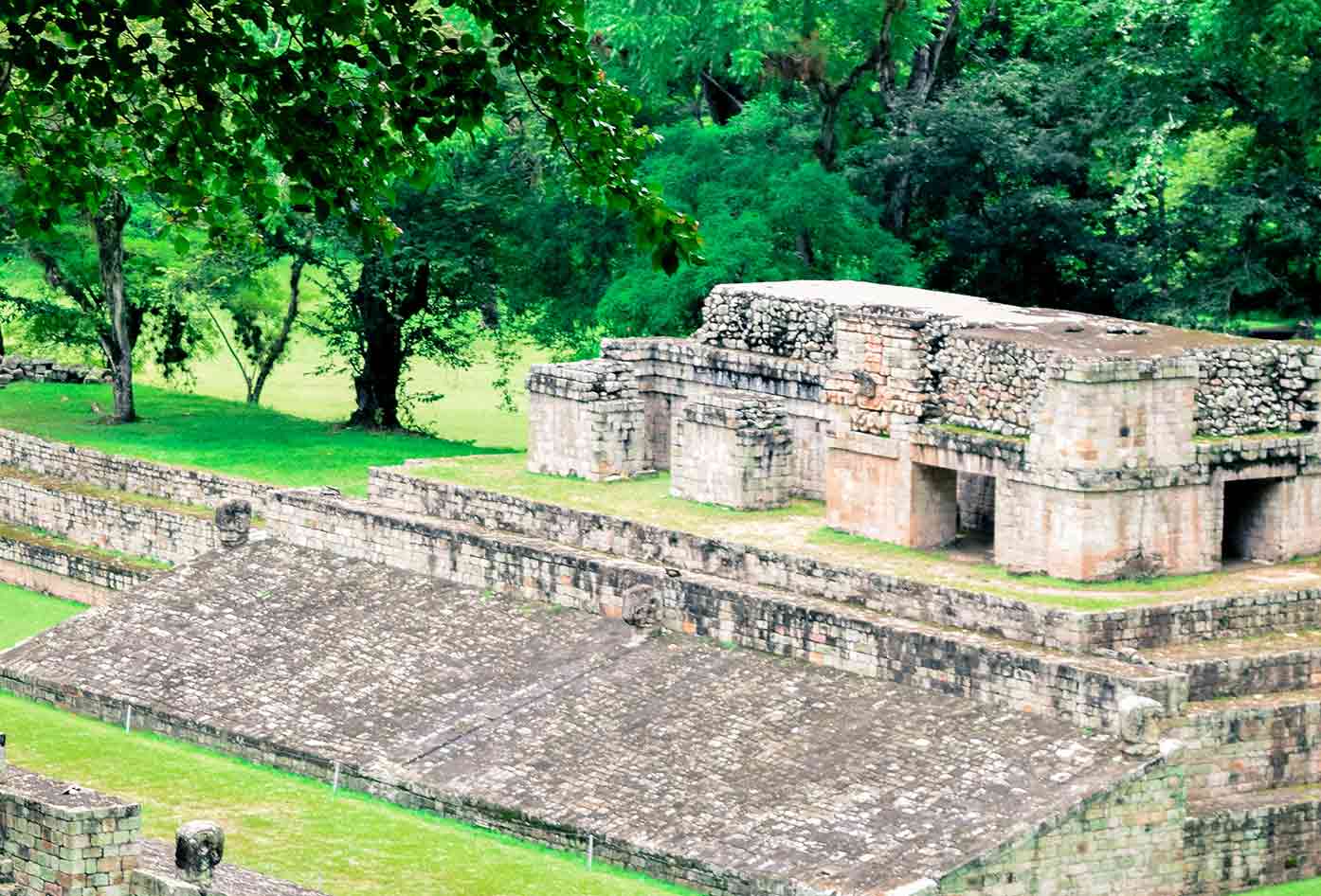 With some of the worst crime and homicide statistics in the last couple of decades, Honduras has its reputation.
However, it's extremely safe in popular tourist areas. The Copan Ruins rely on tourist visits and never has any crime incidents.
El Salvador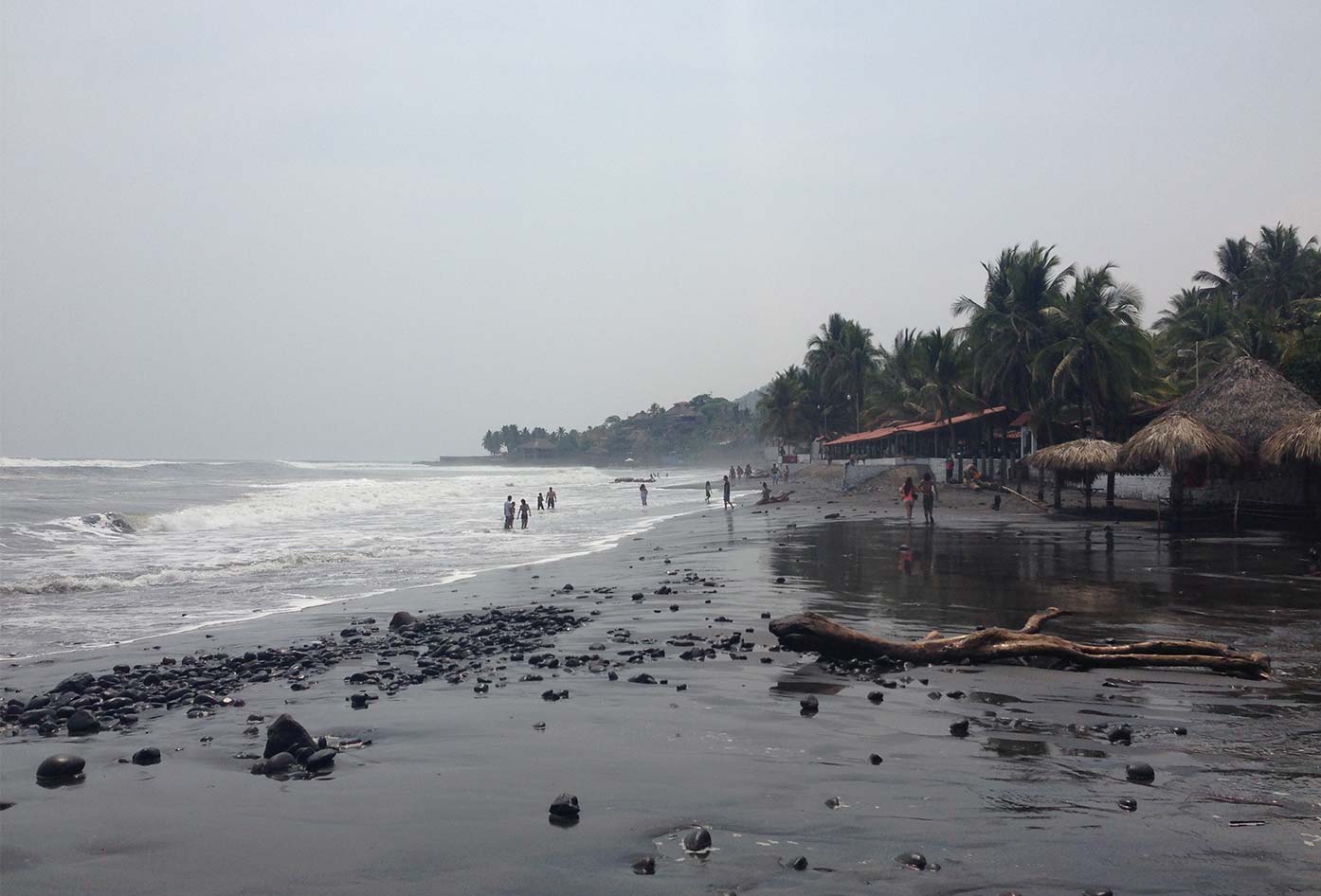 This small nation on the coast of the Pacific has a large spectral range of danger and safety. Most visits are trouble-free since the statistics reflect gang activity. See this guide to safety in El Salvador to get a better idea of what to avoid as well as what to expect.
Guatemala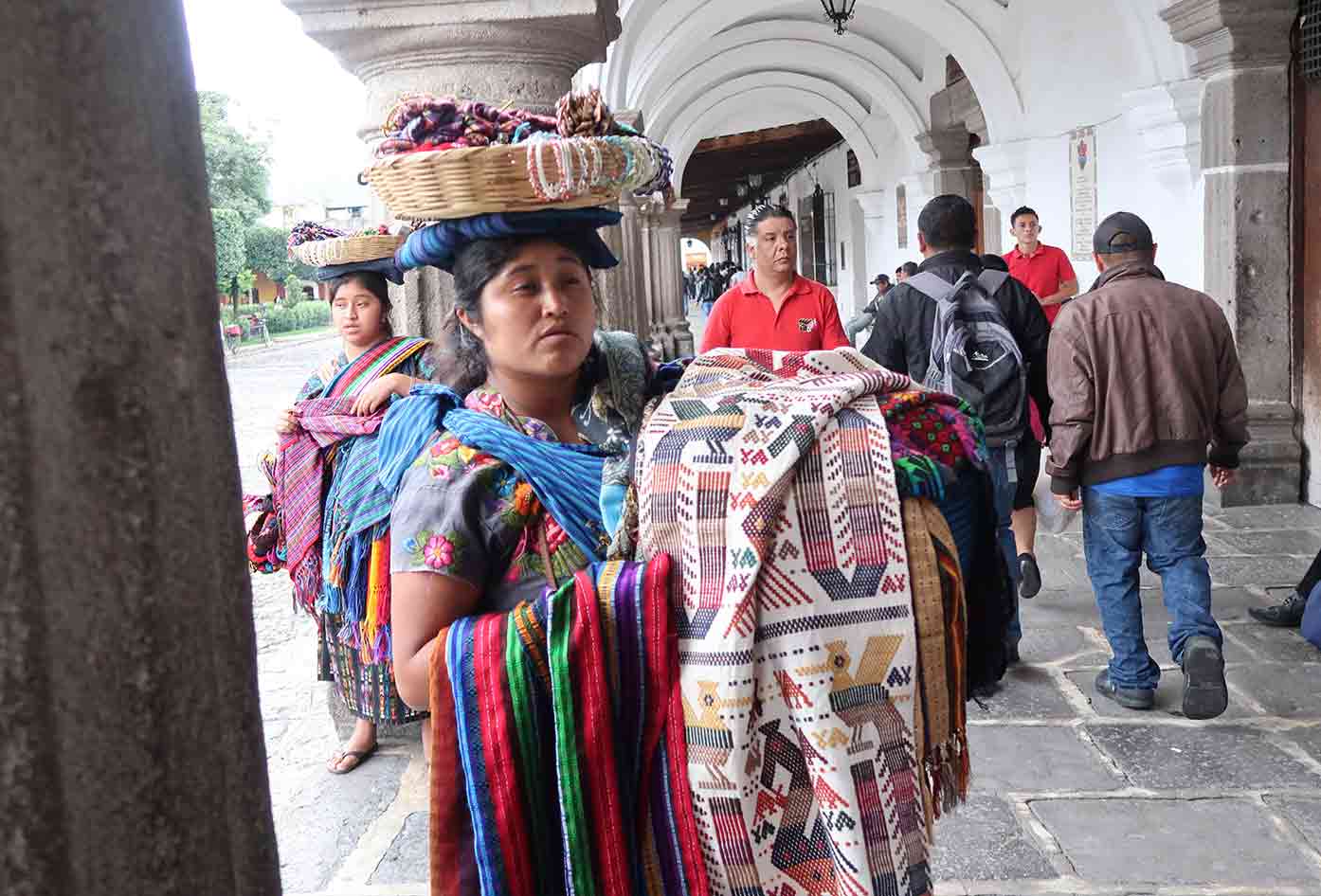 This is an outlier in terms of typical Central American statistics. Despite having one of the highest homicide rates in the area, it has one of the lowest rates affecting tourists. Most visits to Guatemala are trouble-free.
Nicaragua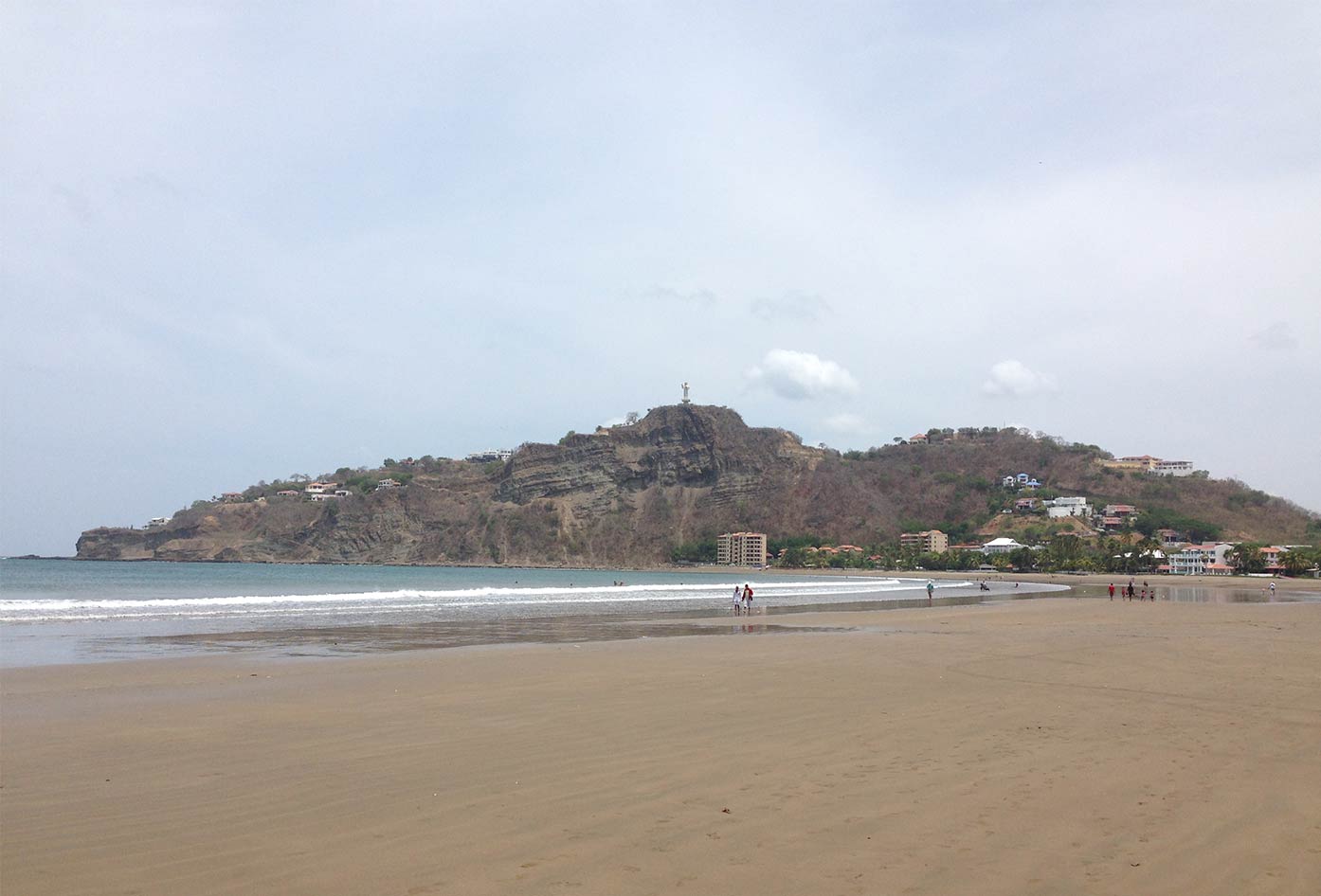 Nicaragua has one of the lowest crime rates in Central America and receives thousands of visitors every year. As with most holiday destinations, it has its petty crime, but it has little to no issues every year.
Mexico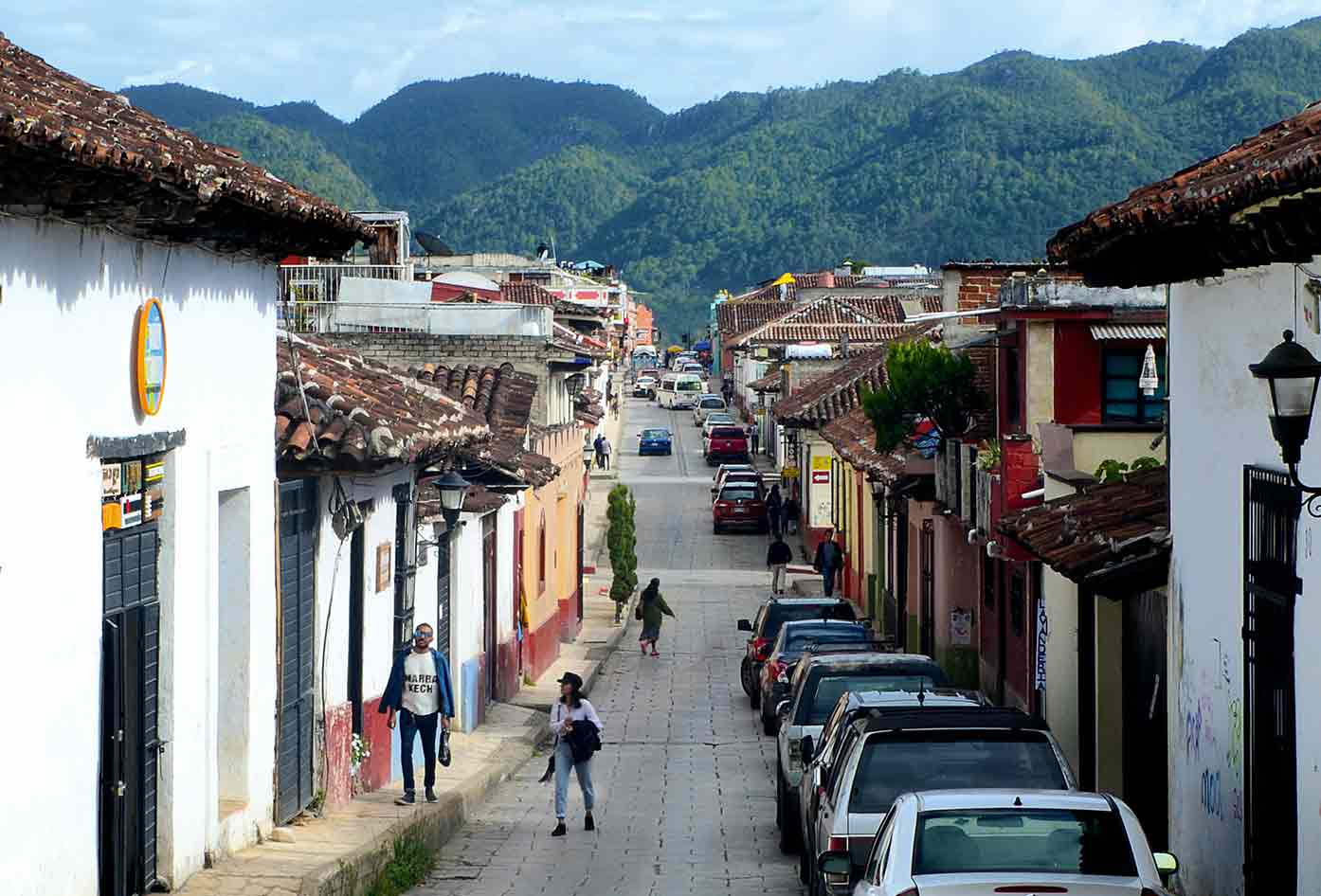 Technically in North America with some regions such as Chiapas spanning into Central America, Mexico is all over the board.
Areas such as Guanajuato are quite dangerous at the moment, but then there are some regions that are perfectly safe for visitors.
Quintana Roo, Yucatan, and Baja California Sur are frequently visited every year for their safe havens that avoid Cartel activity.
Belize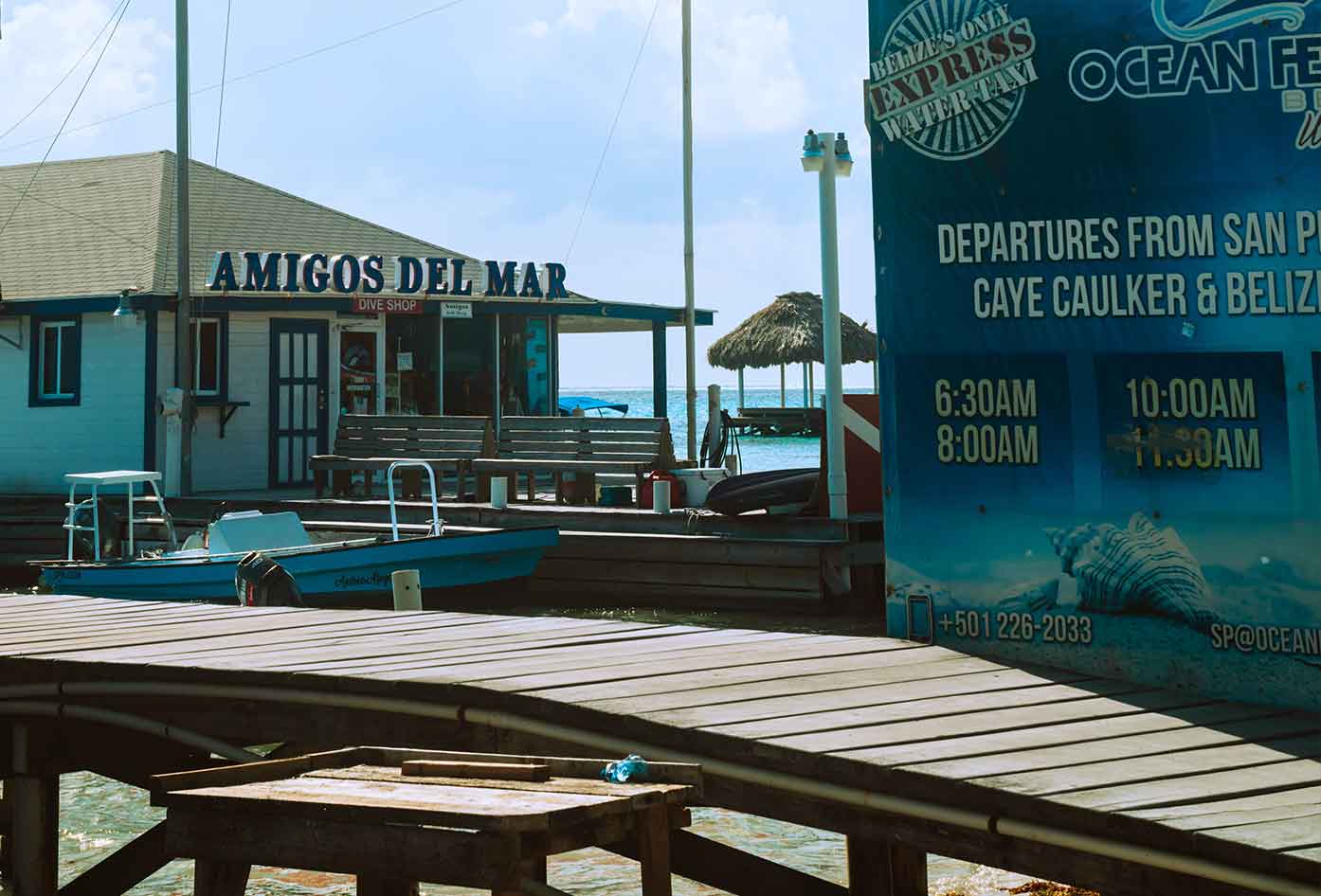 One of the smallest countries in Central America is also rife with civil unrest in certain areas. Since it's a poor country, petty crime is at an all-time high.
However, Belize has police on the beat specifically to shield tourists in dangerous areas. Sticking to the nature reserves and beach areas is advisable. See this guide to Belize travel safety for more detailed info.
Panama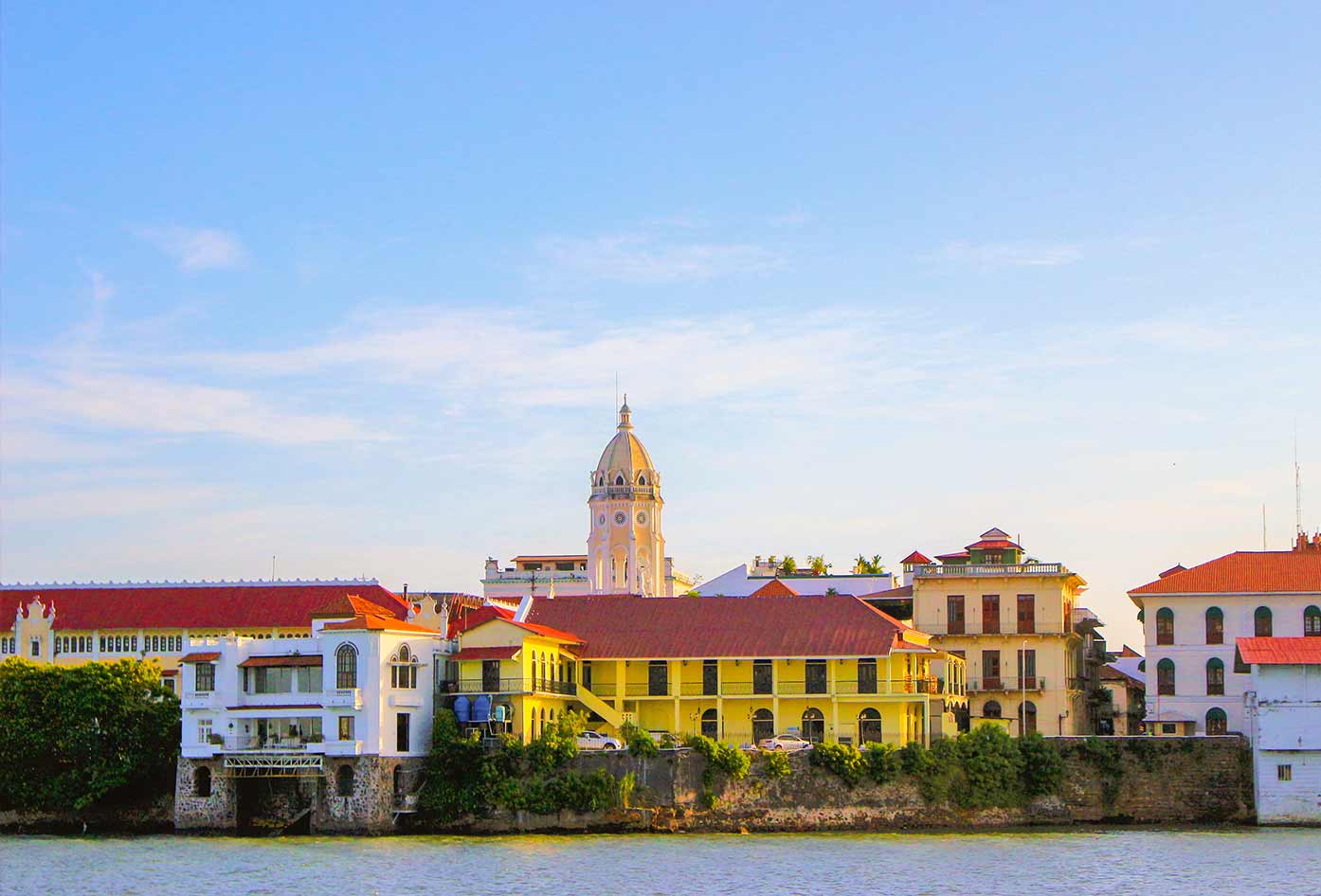 The streets are iffy when it comes to crime, but that's mostly within the inner cities. When reading about safety in Panama you'll learn that Las Tablas is one of the country's safest places. The reality is that most visitors to Panama seek wildlife and pass through the canal.
This makes it one of the safest areas for visitors. However, the issues at the border with Colombia can be a cause for concern. Stick to the resort areas and the safe regions.
Costa Rica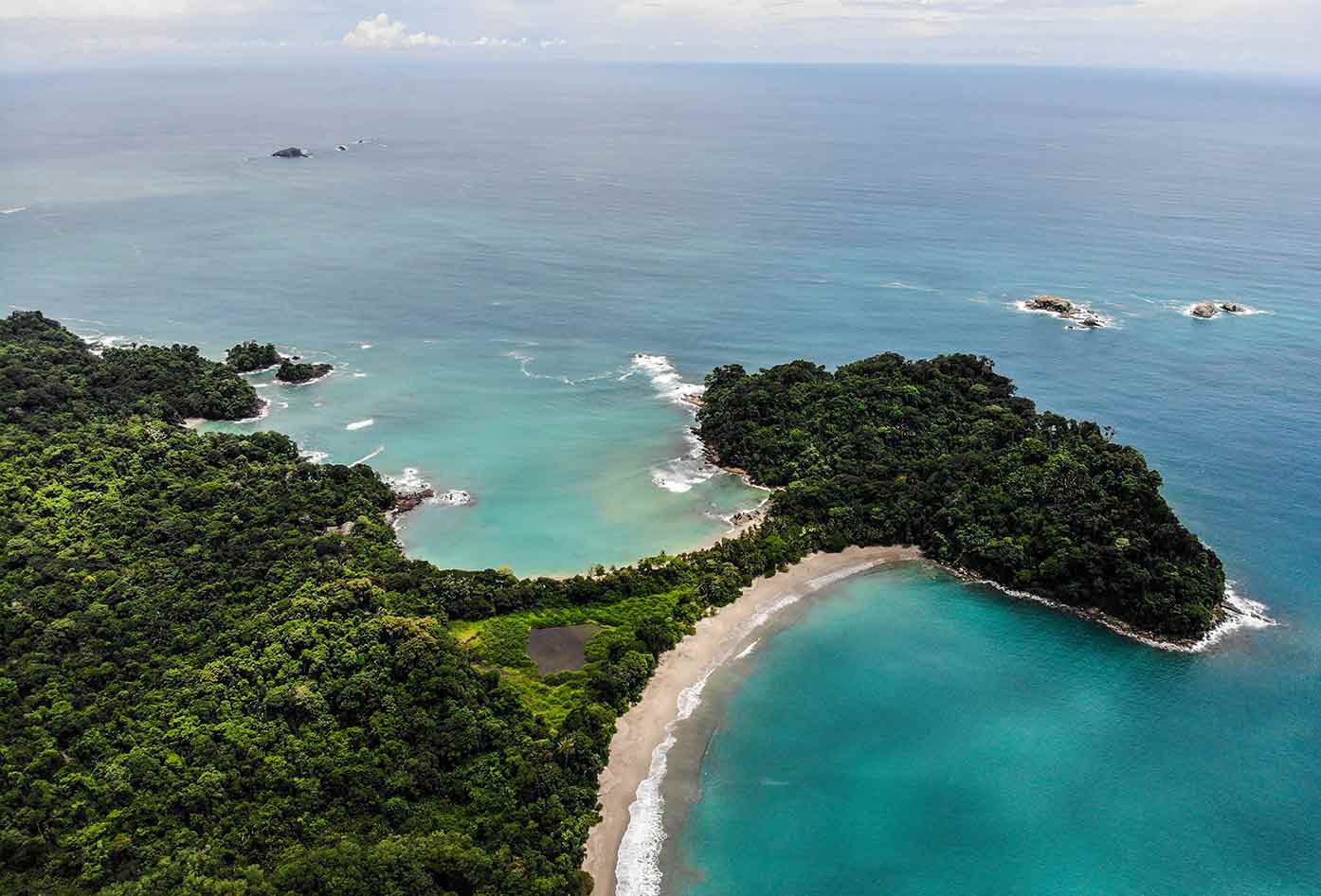 This is the safest country in Central America since many visitors to this country don't have negative experiences. Many find that the dangerous aspects of the area tend to be wildlife.
Petty crime can still happen, but those who stay vigilant will be rewarded with a perfectly safe trip.
Central America: Travel safety tips
⤵️ Here are some useful tips to help you on your journey:
Always carry sunscreen. Central America has some of the world's hottest climates, and with the humidity, it can be unbearably sunny.
Book taxis with your hostel or a trusted provider such as an airport. Unlicensed taxis preying on tourists are a real issue in some countries.
Keep dummy wallets for pickpockets in the cities and keep your money concealed. Bras, money belts, or secret bag compartments will do. Get a travel neck wallet (or equivalent) for concealing valuables.
For shuttles you'll find that providers such as GuateGo are the number 1 service for booking long distance travel in Central America.
Always use use trusted and accredited hotels hostels. Then once you've booked your room, book taxis or buses through the hotel.
As a rule of thumb, do not drink the tap water in Central America unless using a personal water filter or safely used distillation system.
Usually the Eco hostels in Central America (that can be found in most countries) are some of the most tranquil places where you'll be able to fully wind down in the most natural settings.
If you like to have a good time, see this list of party hostels in Central America for places to stay where you can meet fellow party people.
Don't take too many valuables with you. If you want to take expensive equipment such as cameras or smartphones, keep them hidden.
Got Travel Insurance for Central America?

Designed by travelers, for travelers, World Nomads covers more than 150 adventure sports and activities so you can explore your boundaries.
Central America Safety FAQ's
See these frequently asked questions about safety in Central America :
---
Safest countries in Central America
I believe that Central America deserves more visitors than it gets since it has lots to give. Anyone can travel to any country in this area and fall in love with the landscape, the people, and the cuisine.
Whilst deciding which country in Central America to visit, make the necessary planning precautions in case the unfortunate happens.
Although for the most part, many British and American citizens have trouble-free experiences when traveling to Central America.
While you are still here, why not read my guide on the safest countries in Latin America so you can begin to compare cities from both continents?
📌 Like this article? Pin it…
Missing something? Got tips, tricks & advice we can learn from?
💬 Leave a positive comment or lets start a conversation below!
---
"Dear friend! Some links in this post contain affiliate links. Meaning, if you click through and make a purchase, book a hostel or sign up for a tour, I may earn a small commission at no additional cost to you. Your support means a lot and helps me to keep traveling and maintaining the quality of this site for you."