So, what is backpacking really?
How I've put it in my previous articles is that it can be a tool to really grow yourself and become a better human being.
Wait, what do you mean you're going on holiday alone?
That makes no sense.
What is backpacking?
People will think you're crazy, I mean, isn't backpacking for students?
You have a point, but growing as a person is a lifelong mission:
Allow me to explain…
Backpacking by definition is to be traveling or hiking with your belongings contained in a rucksack! You've probably done this at some point, right?
Did you know: one of the first-ever backpackers in the world is considered to be Giovanni Francesco I personally don't believe this but he was among the first Europeans to tour the world.
In a nutshell Backpacking is:
Independent travel
Low cost (but not limited to it)
Not a holiday
A means of education
Using Public Transport
Understand: Backpacking requires an element of research and planning. Try these backpacking books for further reading on the topic.
Now you have the backpacking definition. You're likely considering going backpacking or starting to plan for your first time backpacking.
I have a handful of tips to share that will help you become a more conscious and confident traveler along with your backpacking trips.
Even if it's not your first time backpacking, there's one concept alone I have that can make you a wiser and more rounded person.
First Time Backpacking: Handling Yourself
Whether it's your first time backpacking or you are backpacking with friends I'll show you basic tips I wish I had known when I first started.
In fact, there are so many lessons that I won't fit them all in this article.
What I'm going to do is pick 5 of the most important to get you started.
Do you already know this?
If you're already experienced with backpacking then maybe you can contribute by adding some of your tips to the comment section.
As an introduction to backpacking, I want this article to help you with backpacking for the first time. So if that's you, you're in the right place.
Before we get into my learnings, I wanted to say how important it is to have a mentor as a way to go travel and grow as a person.
Having a mentor or guide has been one of my keys to personal success. Not only in travel but in life. Yes, you can be a savvy backpacker.
Getting a mentor may not sound obvious, and note, a mentor does not have to be a person with whom you physically interact.
What is a Backpacker?
Do you want the long or short answer? The truth is every backpacker has their own style or, must learn to develop your own style.
In this guide I'm writing for you on how to start backpacking I'll talk more about having a travel mentor, and how important they are if you're going backpacking for the first time – later on in this article.
So, again, what is backpacking?
Plus, how can we take its definition and apply it to practical tips you can take with you when backpacking the world?
Take a look below at some of these tips for backpacking for the first time:
First Time Backpacking Tips
Before I set off backpacking South America I had no idea what it would be like, I would also ask myself questions like:
What is backpacking going to do for me?
I had traveled to places before without reading any backpacker guide whatsoever and thought, I know what to carry – this is easy.
Only to find myself struggling to get on a chicken bus with a big 80L backpack.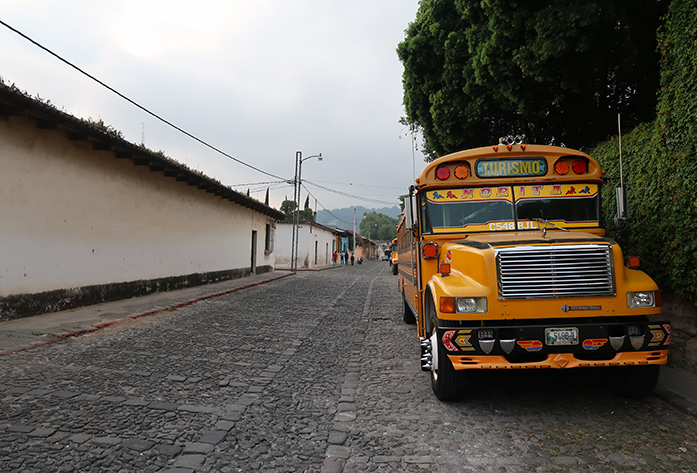 Apart from being overexcited, I was naive to think I wasn't carrying too much stuff. The number one mistake of all backpackers new to the road.
Backpacking for beginners is something we all have to consider If we want to develop our own style of travel.
Like many people, I thought I knew it all when I started. Bare with me and get a hold of the tips below which will show you what I learned.
Do not overpack
Believe it or not, this is one of my number one backpacking tips for beginners.
I am totally guilty of doing this also. Not just on one occasion, but many.
Knowing what to carry backpacking is one of the things many people new to backpacking struggle with.
We're talking about living out of a backpack here – imagine!
It's not easy and taken me years to learn how to go backpacking whilst refining what I carry.
The good news is that there are so many backpack types on the market.
If you've seen my backpacking checklist page you'll see all the things I carry in my backpack.
Now I feel the weight of every extra little thing I put in my backpack.
One trick that I used to be able to start to travel with less in my backpack was to pack everything I'd like to carry. Fit it all in my backpack, then split it by 50%.
When I traveled with 50% for the first time I felt so much lighter.
However, I still managed to fill my backpack with things along the way.
Which, kind of defeated the object. How silly of me…
That's when I realised I had to get a smaller backpack and now I only travel with a 45l backpack.
What is backpacking really, if you can't travel light?
I challenge you to try backpacking light, it's not as easy as it sounds.
I'd start by looking for some of the best travel backpacks to suit your personal needs.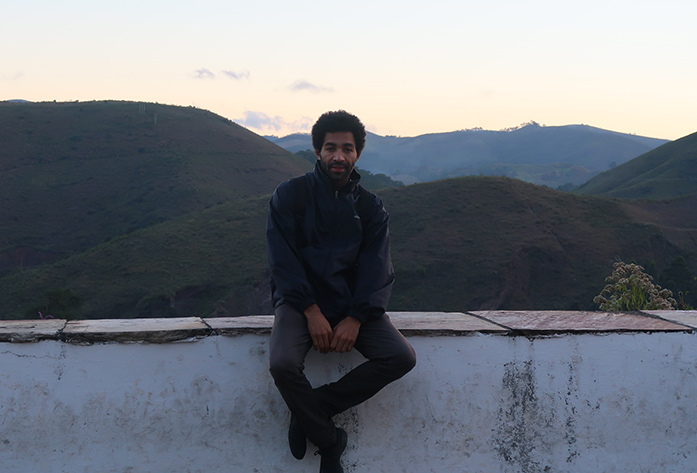 The benefits of traveling lighter far outweigh the benefits of traveling with more. You feel lighter, more agile and actually have less chance of losing things, forgetting things, or even getting robbed along the way.
It is worth getting yourself a GPS luggage tracker if you're constantly worried about losing your luggage or getting it stolen on the road.
If you're a first-time traveler, you can take this advice and implement it immediately whether you're hiking + camping or just plain-old sightseeing. As you get more advanced you'll save money too.
Not to mention, you'll soon get bored of listening to the rest of friends and travel companions moan about how heavy their backpacks are and how they can't lift, carry or walk any further with it.
Learn the Language
If you want to know not only how to be a backpacker but how to be a savvy backpacker, learn how to communicate in any given culture.
Whether you are learning about landmarks in El Salvador or volcano boarding in Nicaragua, it's impossible to learn everything you need before you go, you really have to learn to live the adventure.
What is backpacking going to do for you if you're not in an open mode? I like the idea of having richer experiences that I can learn from.
The type of experiences that will stay with me for life.
You can get by in most places without speaking a word of another language, I have before. That was the time I felt the most disconnected from the culture.
If you are thinking of backpacking South America or any place in Latin America it would be almost rude not to brush up or learn Spanish or Portuguese.
You know, for those times when you're ordering food. Or, asking for directions.
Walking around with phone-in-hand looking at Google maps is an invitation for someone to rob your phone, even in the best of places.
I took this to the next level and made my whole backpacking trip about learning Spanish.
You don't have to do this of course not, but you could take some lesson if Guatemala for example of even buy a simple phrasebook.
It's the least you can do…
Why go backpacking if you're not going to be able to communicate with the locals?
Plus, if backpacking with friends you'll be a bit of a local celebrity if you are the only one in the group that can order everybody's food.
You'll find yourself developing a new set of skills while having fun and discovering new things. In my case, I have found the best way to learn Spanish.
The main tip here is not to be naive and think everybody is going to speak or understand English.
As long as you know this and respect it you'll find yourself picking up new words and phrases without even trying.
If you are not familiar with the idea of cultural travel you can read about how I've managed it.
Don't over plan
Way before the days of solo travel bloggers and the influx of travel inspiration – I did not know this.
Whether you are backpacking for one-month or for a whole year, not over planning is my number one rule for beginner backpacking trips.
Don't get me wrong, I love trip planning and checking out places I'd like to visit. Looking at all the best Airbnb's, hotels, and hostels that I can find.
Without trip planning, we can arrive in a place, that we might only have the opportunity to spend 3 days in and miss the key landmarks.
What is backpacking Latin America without visiting a church?
Come on, I know there are many churches in Latin America.
But imagine the best restaurants, the ultimate viewpoint, the interesting people you'll meet, and all the cultural events you'll engage yourself in.
Forget everything you think you know. Would we want to miss out on experiences just because we didn't do our due diligence or trip planning?
It's happened to me, sometimes I get lazy or overwhelmed by the size of places and it's a fruit salad of activities.
One more than one occasion I have missed out on some of the best cuisines.
I've missed meet and greets with celebrities and even found myself feeling lonely in a random city in Latin America. All because I didn't plan properly.
What is backpacking if you don't know how to organize yourself?
I'll create another article specifically how I do trip planning but here the message is simple.
Try not to under plan and do not over plan your first backpacking trip.
Always leave some room for the unknown but don't do arrive in a place clueless.
Trust me on this one!
My best advice for you is to find a happy medium between the two extremes.
Questions like:
How do we get from the airport to our accommodation?
How long can we stay in this country for?
Can we walk around the street drinking beers
Are the type of questions you should be able to answer on arrival.
A little bit of planning goes a long way. Too much planning can lead to disappointment and unexpected flaws in your itinerary.
I remember when I was searching for hotels in Buenos Aires not knowing how many nights to pay for.
My thoughts on time and how long I should stay in one place have really changed over the years.
One thing I recommend that you start to learn as a first-time traveler, is, to look for backpacking locations that are popular.
That way, you'll feel comfortable without having to plan so much.
Especially if doing solo travel in Latin America or Asia.
Keep gadgets to a minimum
This one is related to overpacking. It may be a year-long world tour or even a quick 2 weeks in chile itinerary you've drafted up.
It doesn't really matter. If I want to take a little trip somewhere, what I've found is that once I've loaded all my essentials into my backpack, we are often left with more than one device we'd like to carry with us.
In the past I've found myself carrying:
Laptop
iPad
iPhone
Camera
Which sometimes I felt is too much, but have been able to fit this in my new improved overnight backpack.
Always think about what to bring backpacking before you start packing all your luggage. Avoid filling up your travel allowance with cheap backpacking gear.
If you work online or need to carry your laptop and other gadgets other than your smartphone when it's your first time backpacking alone I'd consider this before going all out.
Although you may be able to squeeze everything in, it can add more stress and worry to your adventure.
Especially when you're leaving your beloved gadgets in hostels or having to leave your backpack on top of buses.
Today, backpacking around the world with all your gadgets is the norm. However, remember while ever you are looking at your screen you could be potentially ignoring somebody else who is right in front of you.
The message with this tip for first time backpacking is that you consider which gadgets you'll really need.
Don't just carry an extra device because you can fit it in your backpack.
From experience, and for me, this is has become a lesson and it really is backpacking 101 at its finest.
Connect with Locals
One of my favorite things to do while backpacking and always will be.
What is backpacking without connecting with local people?
Depending on where you travel you'll need language skills for this. I learned Spanish in just a few weeks whilst in Guatemala and you can too.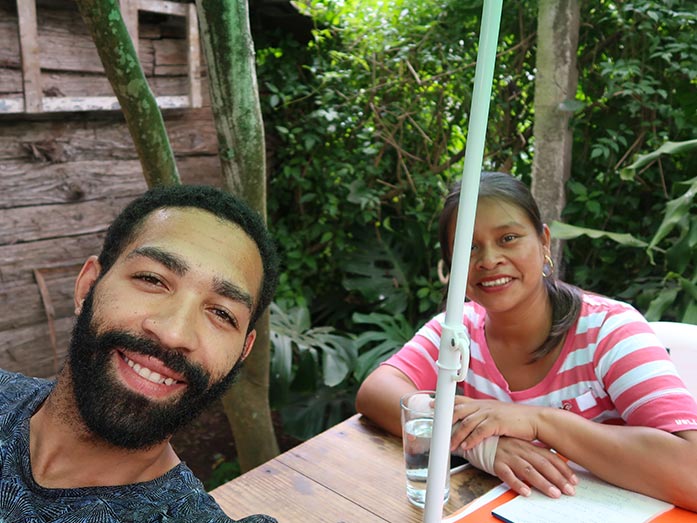 To do this properly you'll have to learn how to travel slower but it's not necessary. One of my best tips for first-time backpackers is to start to learn how to connect with new people.
But not just any old folk that you meet on the road.
Local people! It's those local encounters that you have whilst backpacking that are the ones that you'll cherish the most in later years.
This is why over-planning can be counterintuitive. You need to leave room for random.
In other cases, there are specific methods that I have tried and tested to be able to connect with locals.
I have listed the exact methods in my Travel Bible Latin America guide.
If you want to know a few of the best places to backpack in Latin America check out the following guide:
There you'll get more ideas on locations that may interest you and more backpacking basics more relevant to each specific place.
If it's your first solo backpacking trip learn how to connect with locals. You can start doing this before you even arrive at your destination.
Connecting with locals is how I have become so familiar with Latin America and gotten to know certain cities and towns more than others.
You know when you've had a rememberable experience in any one place because it's usually when you've made some kind of deep connection with local people.
Before you know it they'll be inviting you back to share more memories. My experience in Latin America has been that way inclined at least.
Getting a Travel Mentor
I never asked anyone to be my mentor directly.
However, I've learned that I need mentors for all areas of my life. Especially areas I want to improve, not just learning how to speak Spanish.
To be honest in the past I always imagined a mentor to be some kind of god that had all the answers to my questions about life.
Some mentors are good for some things and terrible for others. This is why it's a great idea to have more than one mentor at any one time in your life.
The best mentors are the ones we don't realize are our mentors.
Way before this, I started this travel blog, Paul Rand was one of my greatest design mentors throughout my design education at my university. I didn't realize it at the time but I learned a lot via his book Thoughts on Design.
Paul Rand is no longer with us, so if you think about it, how else would I have gotten the answers I needed from him at that crucial point in my formal education.
Think about it, you can access the most prolific people in history whether in your field, role, or industry just by studying their content e.g. books, designs, lectures, and even YouTube videos.
Reading a book is like having a personal meeting with the author. When I first read the book Think and Grow Rich I was blown away by what Napoleon Hill said.
He literally opened up conversations with people by imagining they were in the same room. By studying their content he visualized their answers to his questions.
Potentially that method is one of the fastest ways of getting the right advice at the right time. I'm not suggesting having a mentor in the flesh is better or worse than reading a book.
It's important to be present with people, however, this mode of thinking is very powerful especially when you're unable to connect with great people in person.
Got Travel Insurance for your trip?

Designed by travelers, for travelers, World Nomads covers more than 150 adventure sports and activities so you can explore your boundaries.
So, What is Backpacking?
Now you have all these ideas, tips and tricks and a real frame to get started, ask yourself… what is backpacking going to do for you?
Do you consider yourself a bit of a Giovanni or do you prefer to stay in one place?
Actually, now, you should be able to tell me how to backpack!
I know what backpacking has done for me, let's hear what it will do for you.
📌 Like this article? Pin it…
Missing something? Got tips, tricks & advice we can learn from?
💬 Leave a nice comment or let's start a conversation below!
---
"Dear friend! Some links in this post contain affiliate links. Meaning, if you click through and make a purchase, book a hostel or sign up for a tour, I may earn a small commission at no additional cost to you. Your support means a lot and helps me to keep traveling and maintaining the quality of this site for you."