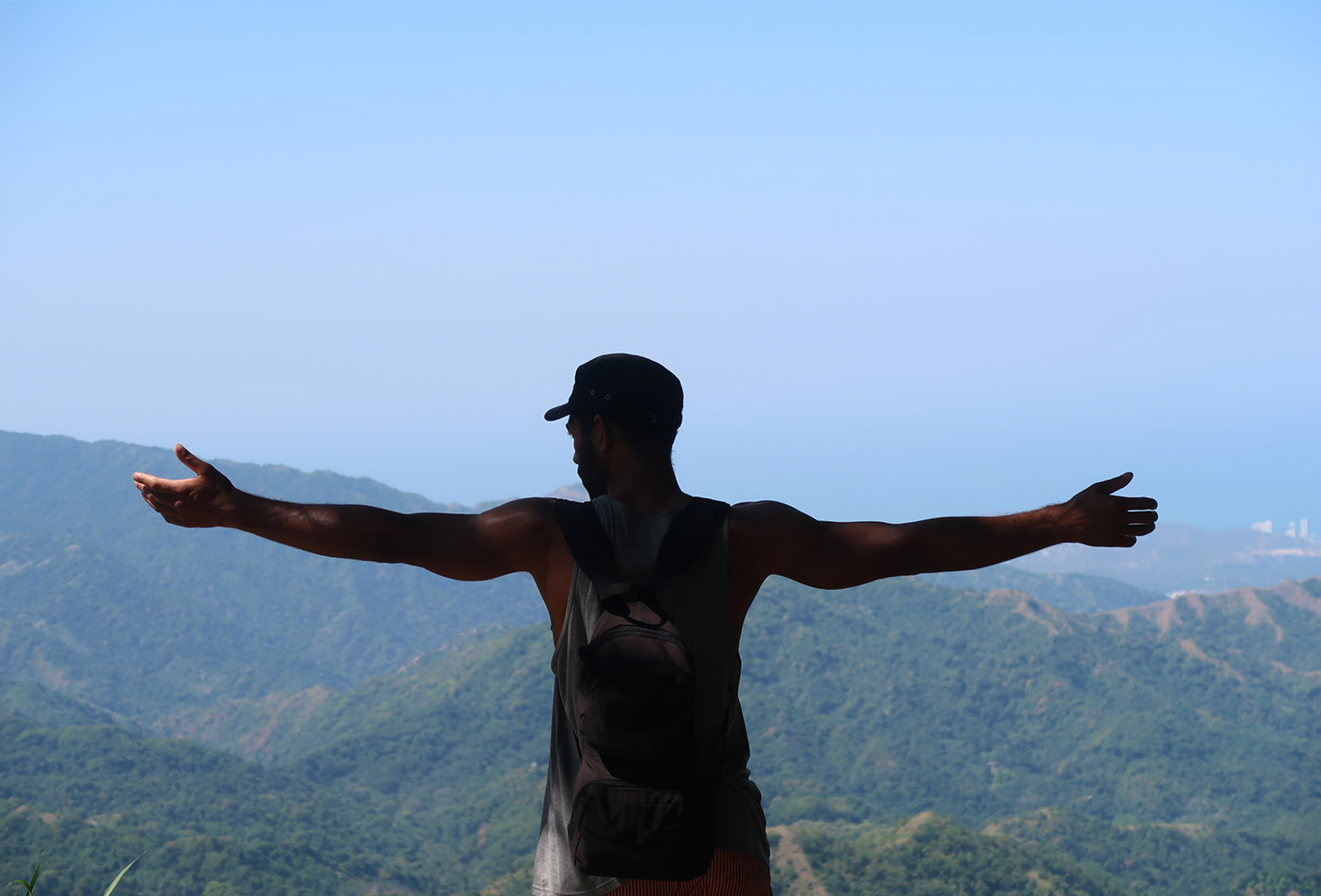 Welcome to Layer Culture!
This is not my About Page but instead, a launchpad telling the story of how it all started and some key lessons I learned along the way.
After two of my best friends passed away, literally one after the other back in 2010. Life forced me to look at myself in a new light.
The Travel Lifesyle / Mindset
I always knew life was short. But losing my friends made me realize how even going to sleep at night was a risk.
The risk being that, I may never wake up.
👼🏿 R.I.P Kola Lucas / 👼🏻 R.I.P John Plant


Shortly after, and without hesitation, I quit my previous life plan. From that day on, I decided to live a life of travel/uncertainty.
One of the major things I did that led me to create Layer Culture was the idea of traveling to new and different cultures.
Why Travel to Latin Countries?
After the intense feeling of intense culture shock from my first trip to Brazil in South America, I began to connect with my truth.
I felt stuck in-between two worlds and there was no turning back.
I liked the idea of uncertainty and had the realization that the patterns of my day-to-day life were no longer exciting me.
I always liked the idea of learning Spanish when I was younger and had talked about learning a language as a teenager. It all made sense.
Now was the time to make a decision to learn Spanish as an adult. I just need the inspiration to get started.
Travel made it possible to learn with speed, thanks to immersion.
Cultural Immersion Travel
I had immersed myself in the culture before deciding to learn Spanish so I soon realized there was more to learning a language than just talking.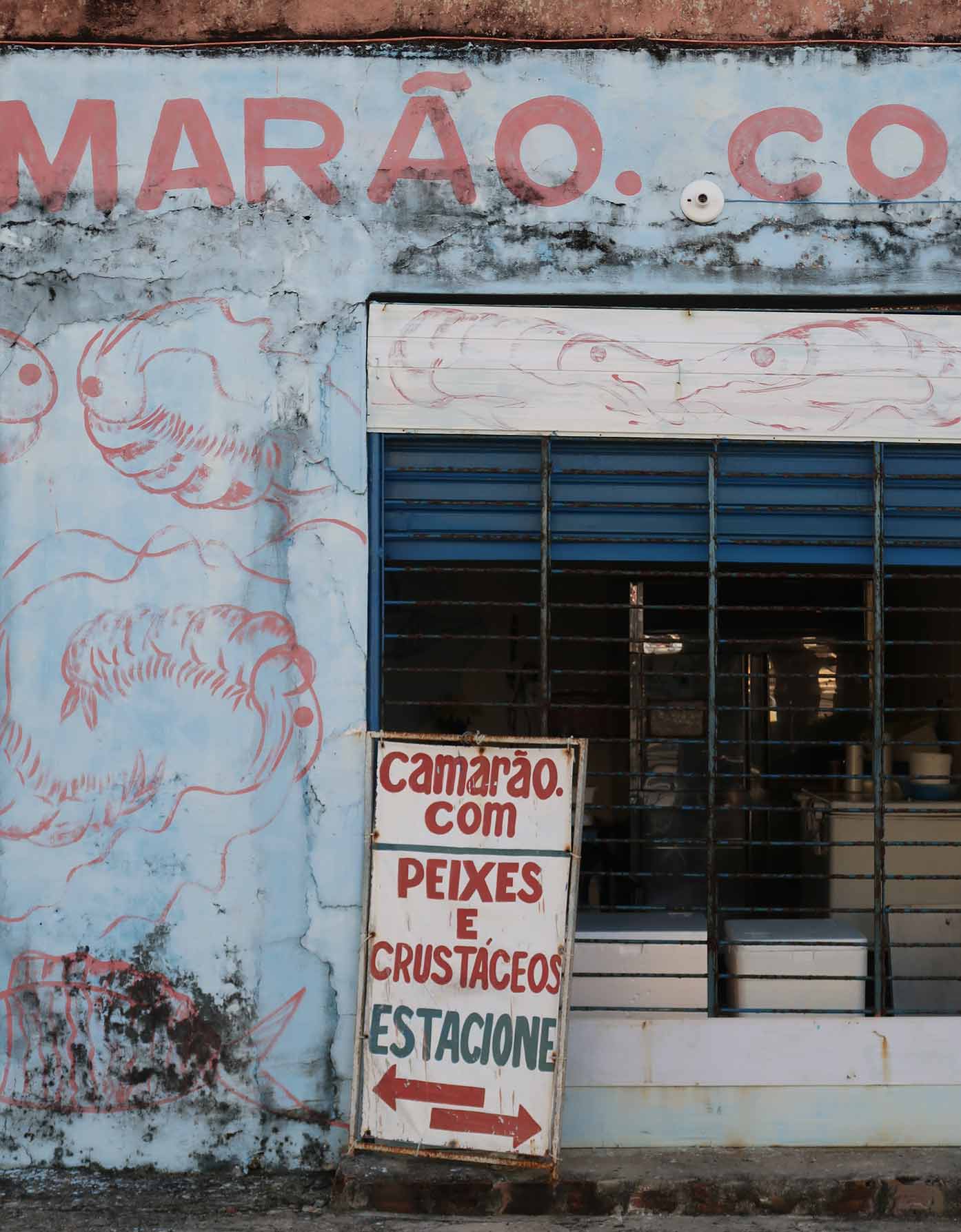 This gave me a desire to learn more about myself.
Layer Culture then became a personal development project. In fact, it was the beginning of a spiritual quest and realization.
By creating this project, I've made monumental changes in my life.
I went from being shy, wrestling life with, and no interest in other cultures – to being fluent in Spanish and living in new countries.
To date, I've spoken with over 3000 people throughout Latin America.
Solo Travel in South America
Solo travel has become my area of expertise over the past few years.
If I can inspire you with my journey to become fluent in Spanish and show you how to travel – you'll soon see how rewarding it can be.
Not everyone wants to learn Spanish while traveling. That is one reason I started to document other related topics that interest me on this blog.
From this journey other interesting topics have flourished:
Before that, I was writing in my travel journal which was basically conversations with myself (about myself).
I've recently dug out my travel journals and started to re-read them; which on many trips becomes part of my daily ritual when on the road.
If you're just looking for safety advice, travel inspiration, and information about being in Latin America, this blog is you.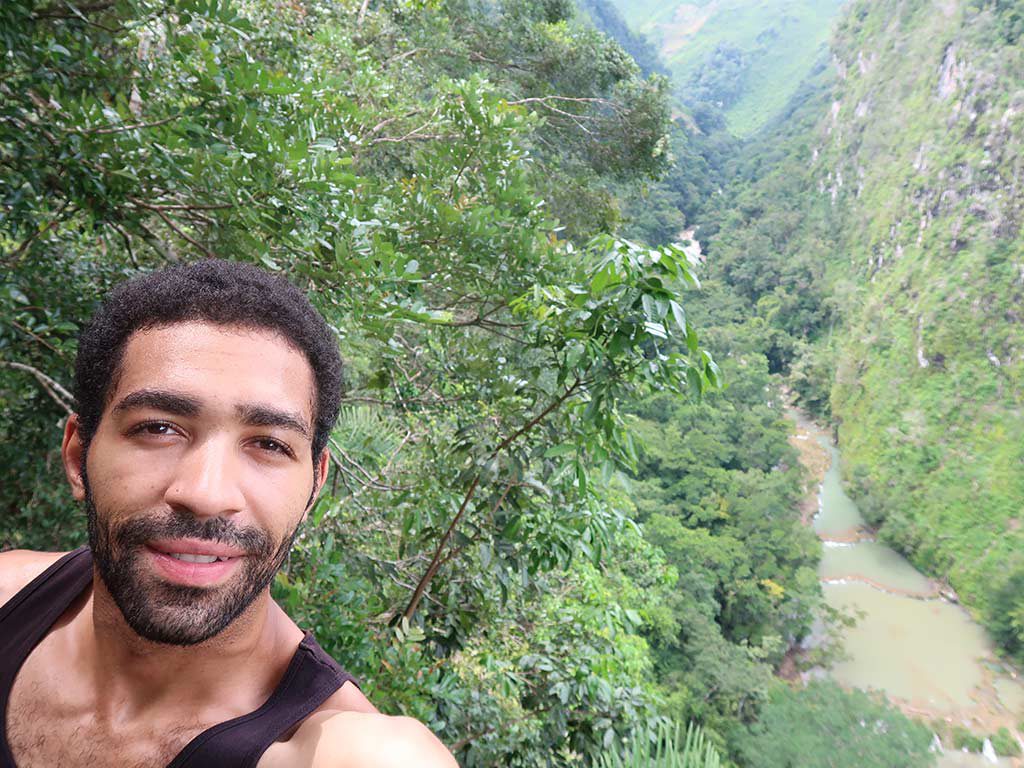 Looking back, I'm proud to say that I've innovated my life via solo travel.
I go into more detail about this in my guide that talks all about traveling alone in South America and the comfort zone challenge I ultimately did.
These trips of growth as I call them were for my own self-exploration. They all started with my decision to start learning Spanish.
Traveling Around South America
By starting my travels in South America, I cultivated ideas about working as a digital nomad and being self-sufficient along the way.
It seems impossible to go back to my old way of thinking now. Back to the days when I was a graduate looking for entry-level jobs.
After all, the reason I started this blog was to share my tips.
I've used solo travel as a tool. For me, it is one style of traveling that has offers the most effective way to grow as a person.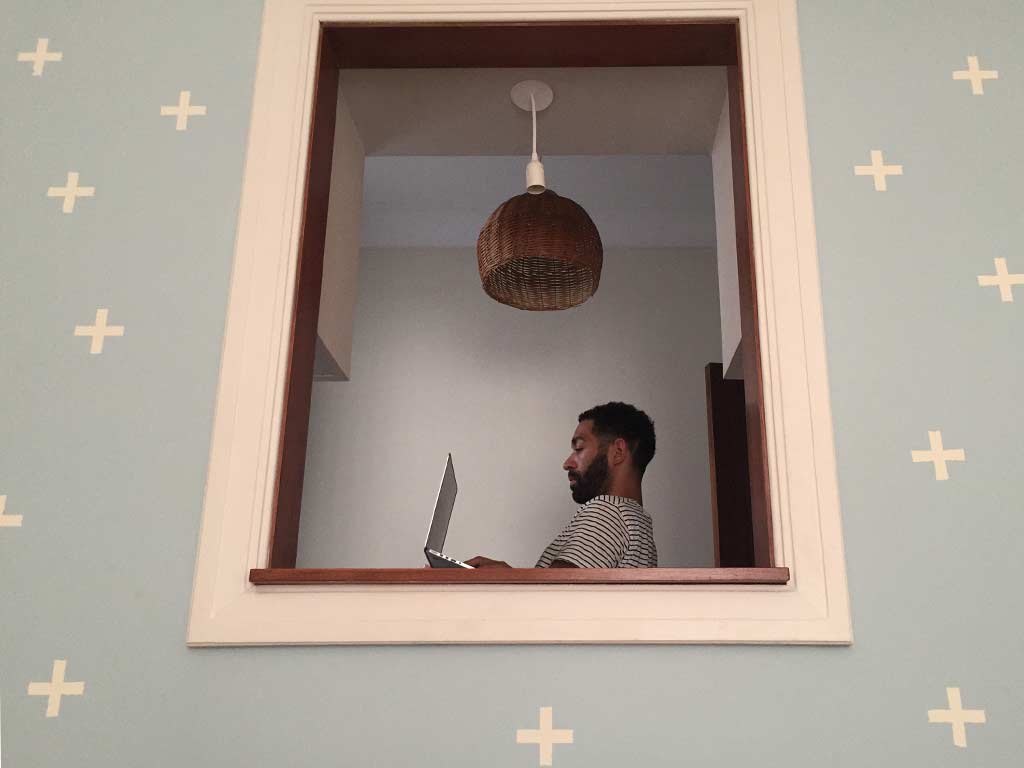 Solo travel helped me to break away from enclosed civilized living and re-connect with the meaning of life.
Learning Spanish on the other hand, was an ambitious goal I created to facilitate my travel! My initial goal was to speak with two thousand natives.
Take into account that everybody I spoke to in the beginning told me it was too late for me to learn a language.
Location Independence
By living in over five new countries I started built a location independent lifestyle that allowed me to travel more.
It allowed me to live life in a way that's unique to me.
In November 2015 I moved to Buenos Aires, see the video I made:
Eject Mode
By 2013 I quickly realized that I'd been doing life all wrong. This is the funny part. It still took me another 2 years to fully awaken.
However, this was only the beginning of my quest.
Many things happened in a short period of time. First, it was John, then Kola. I was studying for a degree, in a long-term relationship, and away from home. Something wasn't right.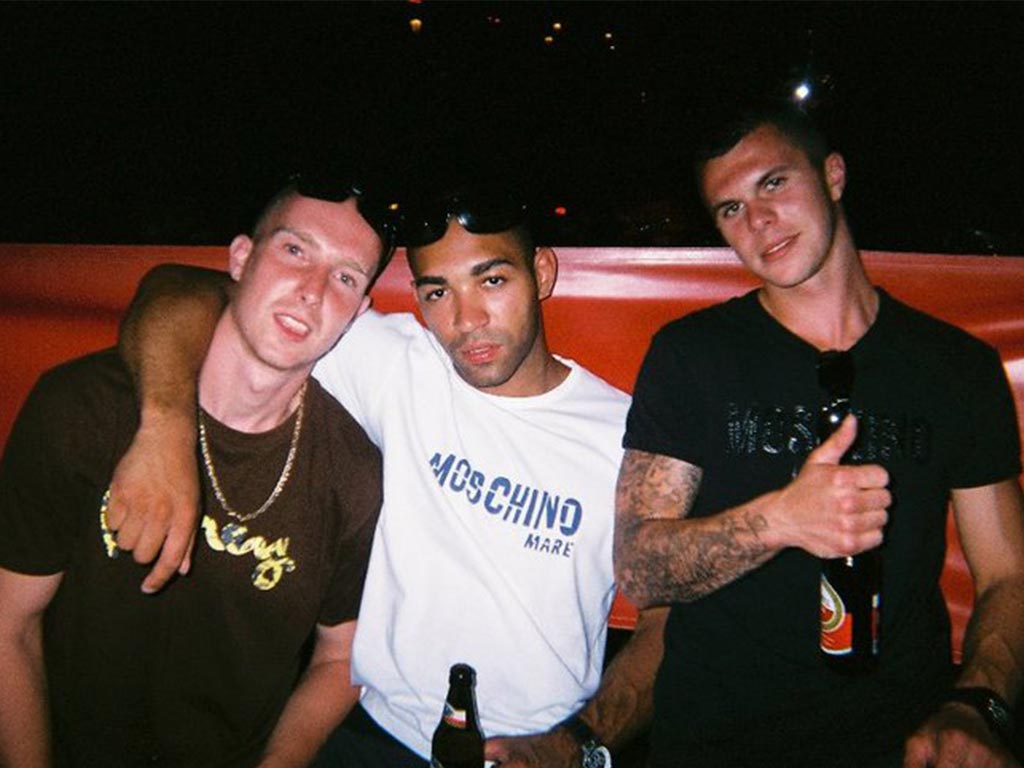 I remember been sat down at 24 years old in front of my ex-girlfriend's parents' television, knowing there was more to my life. In hindsight, I was oblivious to what I had to do to change.
I had to make changes nobody else wanted to see! That was a terrifying moment. Nobody else I knew of at that time wanted me to change to who I was becoming.
Travel alone for the first time
The idea of travel never occurred to me. But actually was something that I'd been doing all my life.
For some people the word solo implies negative connotations. Especially for those who can't stand being alone.
Not to mention the issue of safety in South America for travelers.
If that is you, just know that those negative connotations can be alleviated. It all depends on how creative you're prepared to be.
Cultural Travel
Along my Spanish journey, I've had to learn how to trust the locality. I had to open up to people I'd never met before.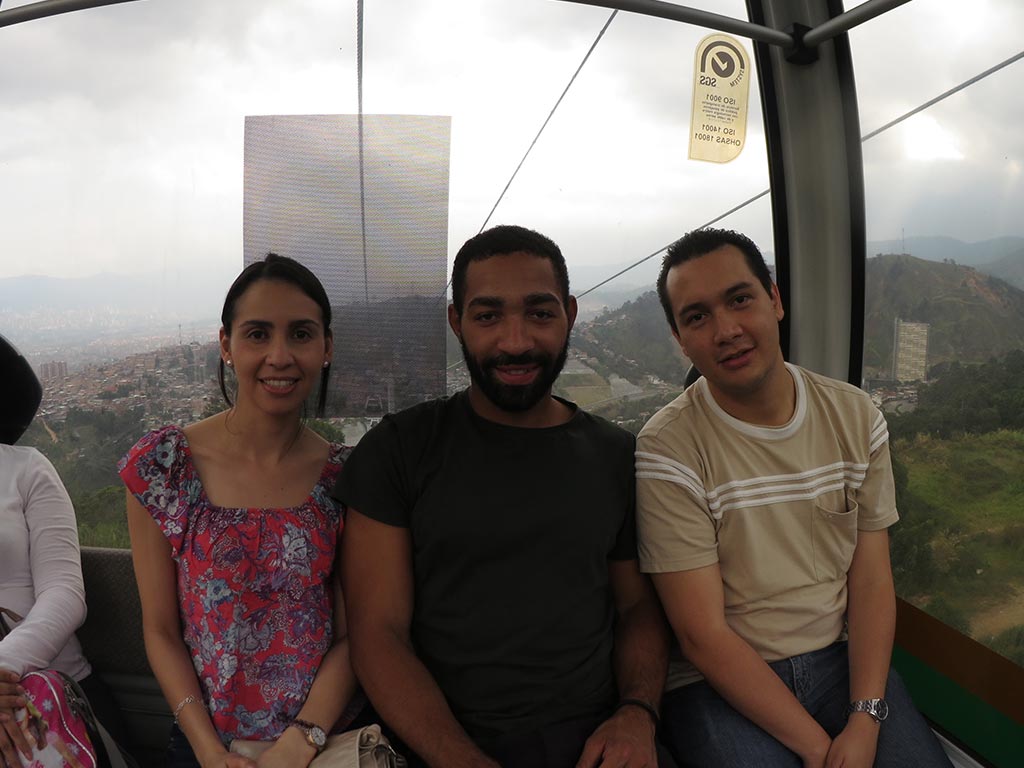 backpacking South America and opening up to others about who I am helped me to leave some of my histories behind.
From experience, I can say that solo travel is a journey like no other. However, it can be a tough journey for extended periods of time.
Solo Travel allows you to be in new places living on your own accord – with no distractions if you choose and, not having to rely on others.
I ask every person I meet if they've ever traveled solo. I will continue to wish for everybody to try solo travel at least once in their lifetime.
A Call to Action
After reading the book King, Warrior, Magician, Lover I learned something which turned out to be significant for me.
The message was: In order to reach manhood, every young boy must undertake some type of ritual process.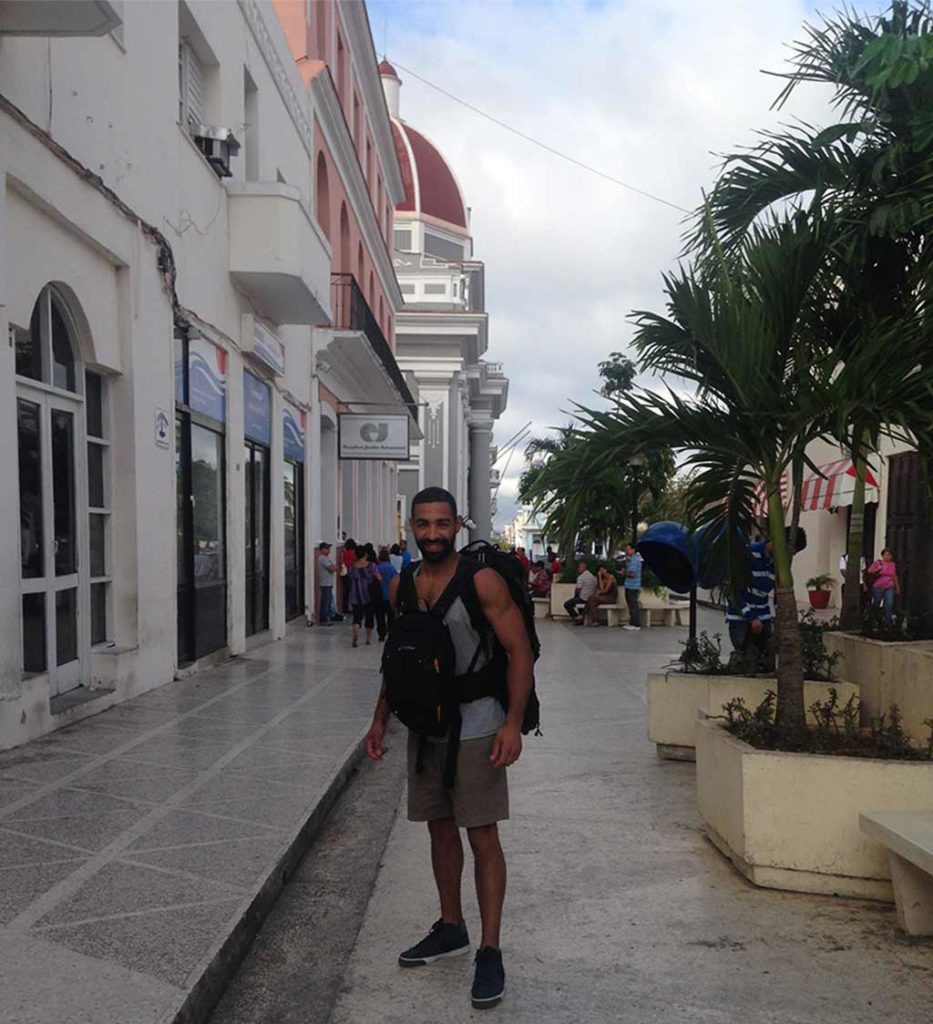 Apparently, we do this to transform our boy energies into man energies. The book stressed that, unlike tribal cultures, we as a society lack modern ritual processes for making men out of boys.
I believe that Solo travel as a self-exploration tool can lead to transformation, especially in your early 20s.
After my initial travels in South America, I started to create my own ecosystems thorough finding mentors.
These mentors showed me new ways to apply my thoughts. I did this to be able to improve quality of my life.
I quickly realized that having mentors gives me the power and confidence to contribute more to the human experience.
Why Travel Solo?
It can feel insular traveling alone for extended periods of time. Personally, I found it easy to meet new people along the way.
It can be difficult for newbies to gain authentic local experiences.
Especially if they don't speak the local language. Learning how to learn Spanish is a great way to gain these authentic local experiences.
I feel that when you're in a foreign place and you travel solo, you can immerse yourself in the culture much easier.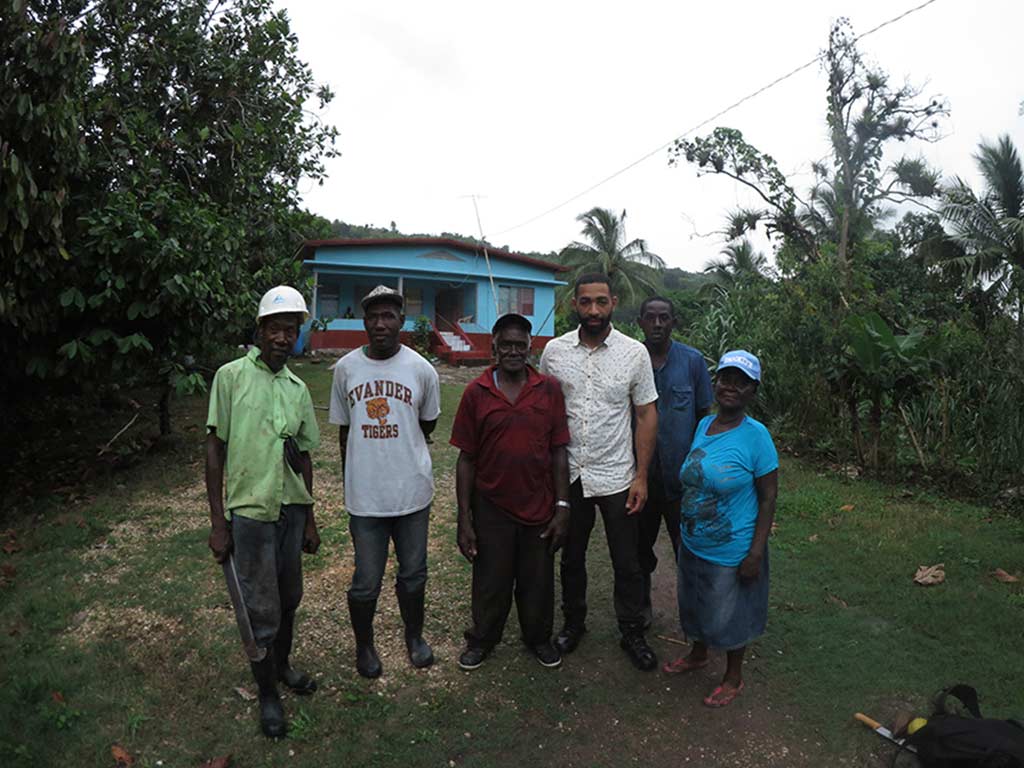 Being alone will give you space and time to intermingle with locals, spending true quality time.
One thing learning Spanish whilst in South America taught me, though, is that I can't do everything alone. This is part of the reason why I began to share my learning experiences online.
Over the years one of the most important aspects of solo travel and learning languages is building a support group.
Whether online or in person, I have both available at any one time. Having an inner circle makes a huge difference in my quality of travel.
This is available to all of Layer Culture subscribers.
Are you currently in the planning stage of your trip?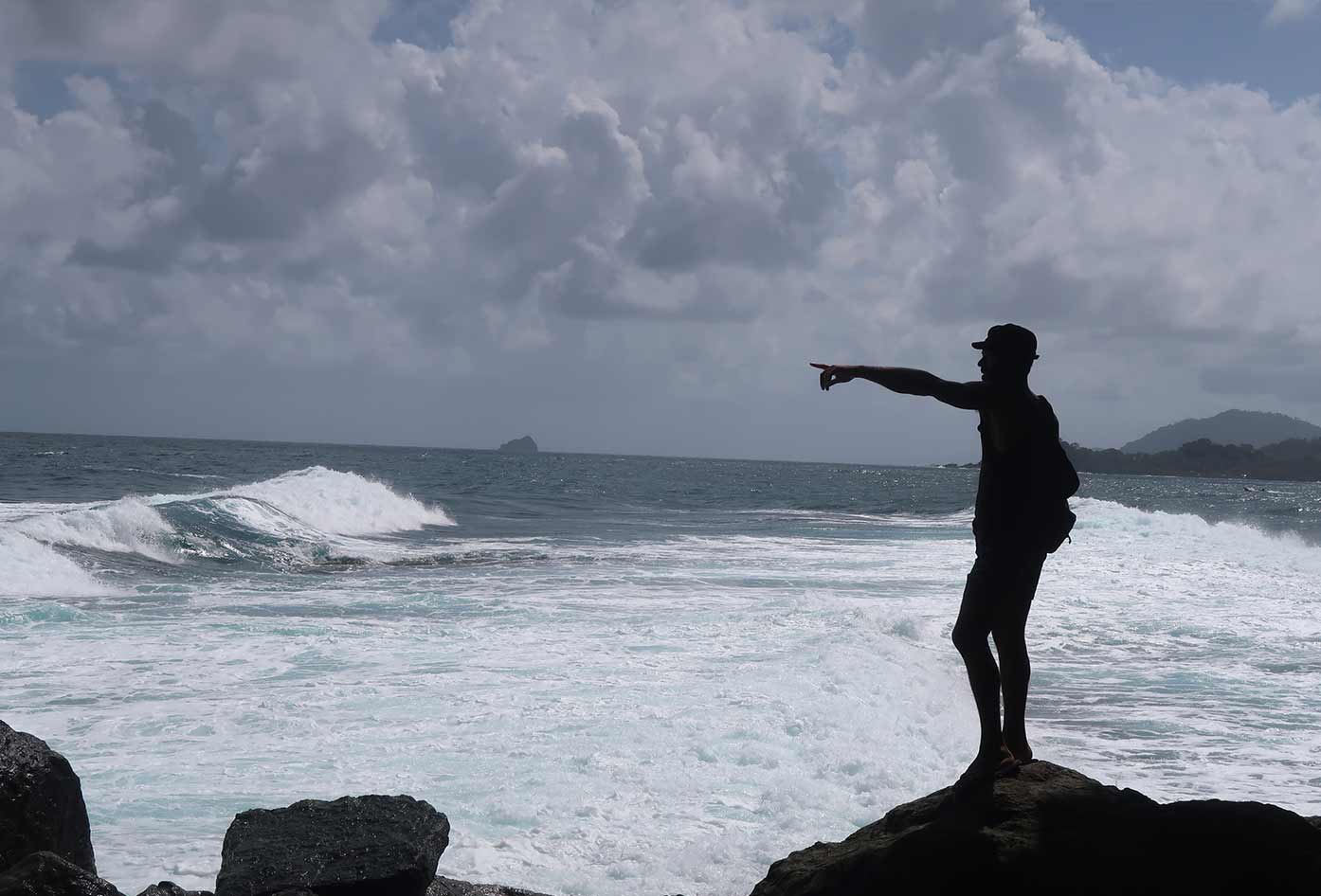 Below I'd like to share with you my South America packing list.
Maybe you're looking for ways to enhance your travel gear? Or, undecided on what to wear. Don't worry, I may be able to help.
One of my pet peeves as a traveler is ensuring I have all the necessary travel gear with me. Or, leaving the stuff I don't need behind.
Travel Packing list: Dan Data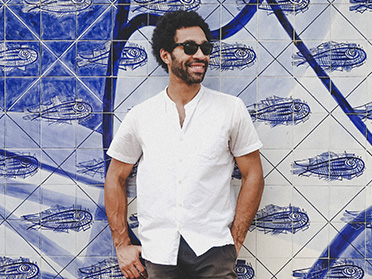 Travel Statistics:
🇺🇸 $33K+ on Flights
Countries Visited:
13+ in Latin America
New Words Learned:
Over 3K Spanish Words
Travel Gear Stake:
Over $20K Spent
On my journey backpacking the Americas in recent years, I've collated a useful list of resources that are a result of continuous round trips.
---
Use the links below to jump to items most relevant to you:
Without further ado, let's take a look at this backpacking checklist. Before we do though, I'd like to mention one piece of advice below.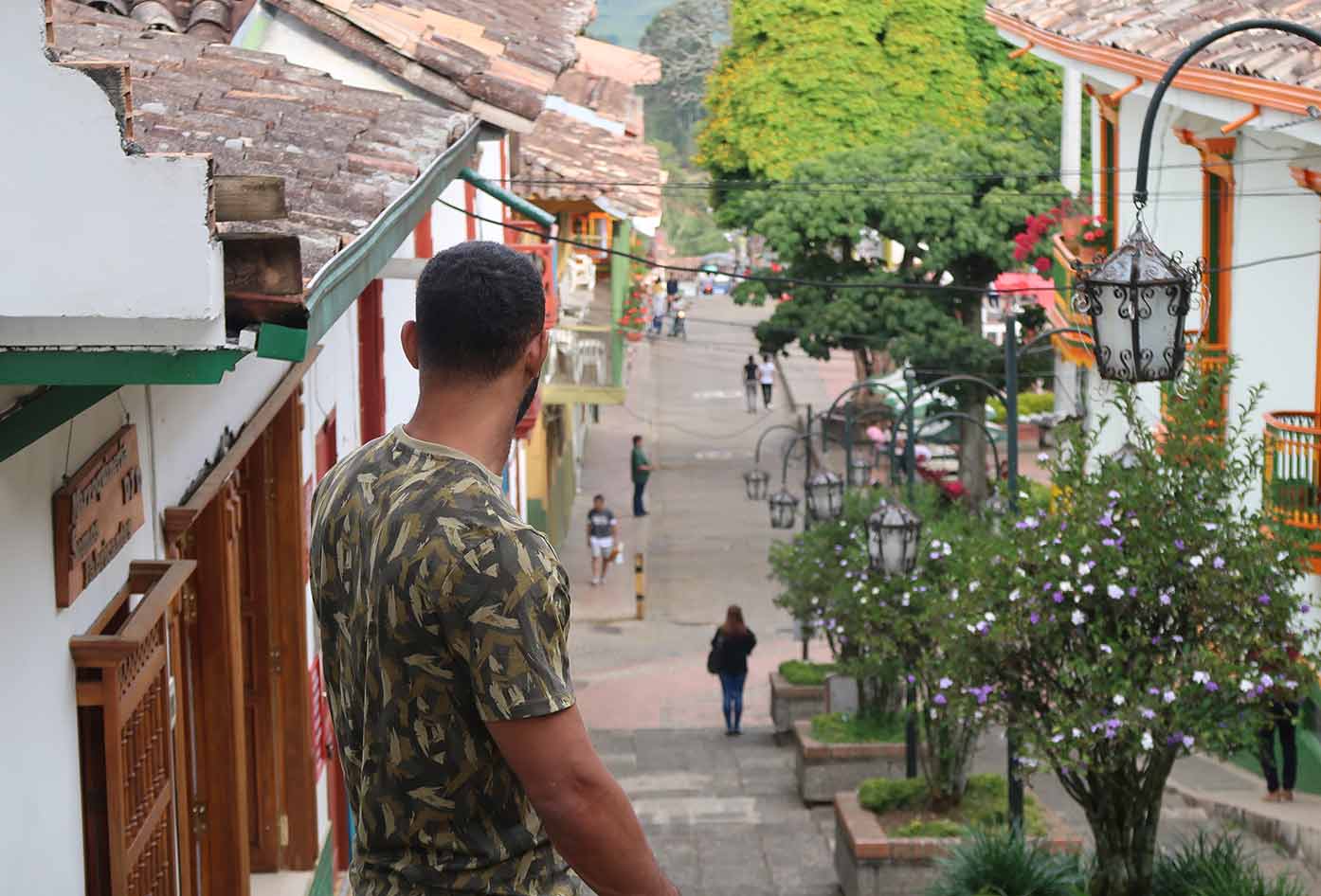 Planning solo travel or even just thinking of backpacking, can be a daunting experience. But trust me, today we're going to fix that.
Do not overpack
Overpacking is one of the most crucial things to know before going backpacking, it is one of the biggest mistakes travelers make.
Seriously, I'm not even going to embarrass myself like that again.
It's my duty to share these backpacking essentials for South America. Obviously, I don't carry everything at once but you get the idea.
Please note: This list is not exhaustive and I'll update it regularly ☺️
Inside my backpack
Things I carry that make my trip more comfortable when on the road.
---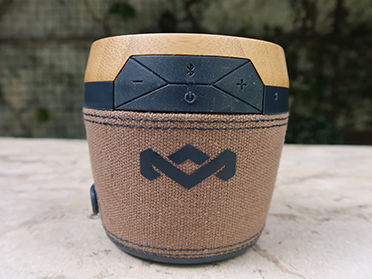 Headphones
I carry a Marley Chant and headphones, so on the bus, I can keep my music low. I use them for audiobooks too.
Read below for the books I've read during my travels, and remember to get your free Audible Membership so you can listen to them 'gratis'.
I'm a big fan of music and listen to music constantly whilst on the go. I often have to carry two pairs of headphones so I have a backup pair.
---
Keeping me Charged
My packing list for South America keeps me charged at all times, even if not connected to the internet.
For Power

– I'd be lost with out one of these.
---
Backing Me Up
I've made this mistake in the past. Not carrying adequate memory.
Having a few SD cards with you also serve as an extra backpack up for your photos and takes up minimal space.
---
Keeping everything Organized
The ultimate way to travel light whilst and utilise space. Also whilst backpacking around South America you can pick up more souvenirs.
Staying organized is somewhat of an art form, adding space savers or packing cubes to your backpack can really change the way you travel.
---
Securing everything
Keep all this travel gear locked up and deterring theft is a must.
See the page below for those concerned with carrying their belongings safely and who need a specific backpack to help conceal valuables.
---
Best Backpack for Backpacking
I have a vast collection of backpacks in my arsenal so it would be difficult for me to suggest a single best backpack for South America.
My best backpacks get used time and time again after years of travel.
I'm a big lover of canvas backpacks and tend to use them in-between longer trips because there durable and look cool.
Now I know (or have a better idea at least) how to travel lighter than ever before! Learn from my mistakes.
If you know you struggle from a dodgy back you should see these backpacks for back pain that will help you in the long run.
---
Learning Spanish
Here are some tools for learning Spanish while on the road.
Fluent in 3 Months

– Tips and Tricks to become fluent.

My Library

– Dan's vocabulary [built over 5 years].

Portable Translator

– Perfect for lazy learners.
In addition to that, ensure you've got a proper travel journal that you can jot new words and phrases in.
---
Blogging Tools
I use the genesis framework and wrote all about my travel blogging journey if you're curious about starting your own travel blog.
---
My Workstation Essentials
For working online, here's a list hardware I carry. I've recently traveled without some of these items and added new items to the list.
I fit all these into one daypack. Usually either a Herschel or Tortuga that can hold some good weight. I love testing out backpacks 🙂
---
My Tool Belt
This is like my digital pencil case. I carry pens and paper but without digital tools, I'd have a difficult time publishing content online.
---
Travel Tools
Expert or not, when it comes to travel, whether you decide to go backpacking or not, knowing the best app's to find flights is crucial.
---
Where I Stay
As always and as part of any backpacking travel checklist I recommend you consider where you'll stay before arriving in a new place.
Here are just some ideas to get you to start and to make sure you get the best deals, AirBnb has been one of my favorites lately.
---
Money
No South America travel checklist would be complete without mentioning money. I use a delightful app to help me with conversions.
---
Got Travel Insurance for your trips?

Designed by travelers, for travelers, World Nomads covers more than 150 adventure sports and activities so you can explore your boundaries.
---
Apps I use on the Road
---
7 Most important books for solo travel
Although I have hardcopy versions of these books. I read most books on my Ipad to save room whilst backpacking.
Don't like reading? Get your Audible Membership free to trial the books! They're great for those long bus or plane journeys.
---
Personal Pleasantries
I aspire to live minimally with minimal possessions. I don't 100% rely on things too much but here are items I've not learned to live without.
I never thought packing for South America would include personal luxuries, but the more time I spend there the more I miss them.
---
Hostel Packing List
Believe it or not, staying in hostels can be one of the most rewarding experiences of your entire adventure.
Hostels can also be one of the worst experiences of your life. With just these six items you can ensure you'll have a better experience.
---
I've put all my learnings from this blog and my knowledge from Latin America into my travel bible which you can get via my products page.
The travel bible will give you more insight into the way I travel.
Hopefully, with this packing list, you're inspired to travel lighter, longer, and stronger than ever before. P.S I'm constantly updating this list.
If you feel there is anything I've missed on this backpacking South America packing list that I should travel with please let me know.
A (Travel) Lifestyle Choice
Friends and family may consider you a bit of a maverick due to your wild lifestyle choice of indefinite travel.
However, backpacking helped me significantly. I like living minimally and believe living with less is a decision we have to make, eventually.
Do you imagine living peacefully in a world that keeps giving us more?
My friend Obinna and I were discussing material objects:
Here are some of my achievements since going location independent:
Learning Latin American Spanish
Living with less material items
Making new friends for life
Creating a physical business in Latin America
Changing my diet
Building an online Business
After all these trips to South America, one of the best things I've done for my personal development is to learn about myself.
I've noticed that studying and practicing new skills daily improves my memory and mental sharpness.
How Can You Benefit?
See Layer Culture as personal guide to travel in Latin America with solo travel being a type of travel that can open new doors in your life.
Over time you'll see me moving closer to fluency in Spanish.
If you also desire to learn a language, this site shows you some of my personal tricks and techniques as to how I learned Spanish.
Below are links to Five popular articles on this blog:
Most of these articles stem from my personal travels in Latin America and document places I've visited on more than one occasion.
Every time I travel I improve in some way. I observe how I travel and aim to improve in some way or another.
Sometimes I like to document the journey. I shoot videos and take photographs of the people, places, and objects that inspire me.
Final words…
Traveling to Latin America has taken me to new levels in my life.
The culture, learning Spanish, living with families, and all that I have experienced – now there is no turning back.
My wish is to continue learning more about Latino culture. I'll do this for as long as I can add value to my life and to the lives of the people.
I meet, I greet and I continue to speak Spanish and share my native language with those people who want to learn.
Stay Sharp,

---
"Dear friend! Some links in this post contain affiliate links. Meaning, if you click through and make a purchase, book a hostel or sign up for a tour, I may earn a small commission at no additional cost to you. Your support means a lot and helps me to keep traveling and maintaining the quality of this site for you."