Before doing solo travel in South America I was just a dreamer.
Why? Because I never thought I'd be writing about my travel experiences and inspiring others to start their own journeys in Latin America.
Being alone has advantages and disadvantages while traveling! Everything from deciding where to go and how much it's going to cost.
Oh, and the thought of being lonely.
But believe me, solo travel to South America doesn't have to be lonely.
Solo Travel South America
Many people ask themselves, is it sad to travel alone, when really…
Traveling alone is a unique experience.
My idea with this guide was to design a page to help others (like you) get out into the world and discover solo travel in South America for yourself.
Before we get started, you can learn more about the safest places to visit in South America and see my thoughts and the factual data explaining it.
Each solo travel, from start to finish, has an element of uncertainty. Below I'll share some South American travel tips that gave me the courage to make my dream of traveling South America solo a reality.
Remember: Solo travel can be and should be challenging.
Solo Travel in South America
To start this solo travel article I will show you seven principles to help you start your solo travel adventure with practical follow-up actions.
Learn to hang out by yourself
If you read my favorite travel quotes, you'll see how backpacking through South America can be very inspirational.
Backpacking alone can help you learn how to hang out with yourself.
I learned early on via my solo backpacking trips that I'd rather be alone exploring South American cities than in unhappy relationships.
I know this may sound sad to some, but I assure you this is not easy to do, even more so when you're used to being around people.
Practicing being alone is what I'm talking about.
Staying in party hostels in South America every once in a while is cool. But, if you're thinking of doing solo travel in South America, remember that the more you travel alone, the more you'll get to know yourself along the way.
Here are some things you can try:
Mix hanging by yourself with visiting new places.
Find a class or a place where individual participation is required.
Read inspirational books.
Take mini trips of growth to places outside your hometown or city.
Read this guide to traveling alone for the first time and you see how traveling South America alone doesn't have to mean being lonely.
Mix it up with different friends.
I like to arrive at places a little earlier and explore at my own pace. I do this because I know others in my friend group won't appreciate that.
So, while planning a trip to South America: get creative and understand that you will thrive knowing that you're in control of your own journey.
Create a Plan or Itinerary
Nothing inspires me more than planning solo travel.
Using my spare time to search Google for safe cities in South America to travel to and planning is a fundamental piece of the solo travel puzzle.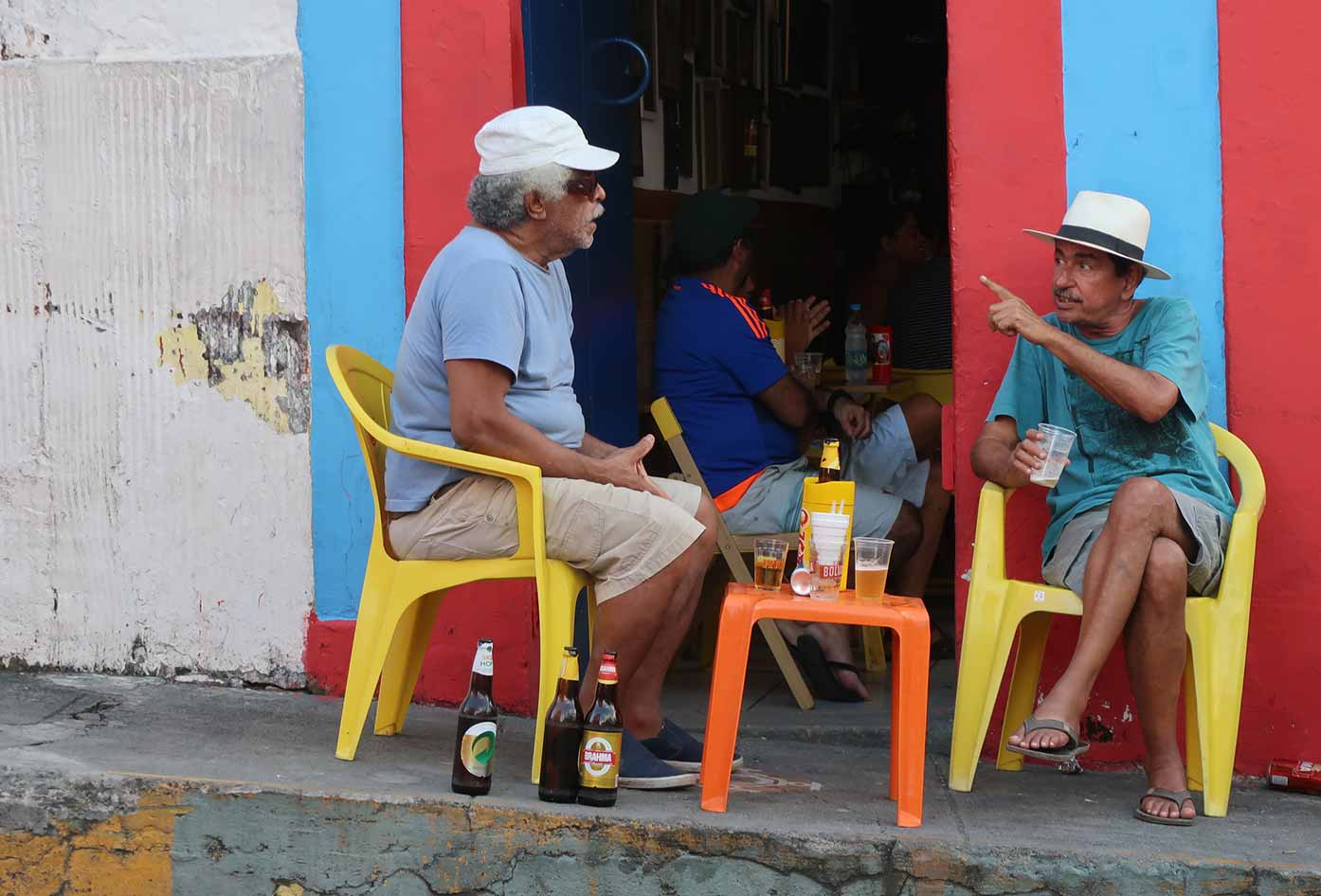 The stories I got from people the first time I traveled to Mexico, you know, the ones about it being mega dangerous and how it wasn't amongst the safest places to travel in Latin America and how I should definitely avoid it.
In the end, I went against the grain and ended up booking a one-way ticket to Mexico City with no idea of where I was staying or exactly for how long.
By the way, (if you're in your 20's) I highly recommend you do this…
Buy a plane ticket based on a price you can afford with a rough location in mind. It's random, but if you're on a backpacker's budget, it works.
Or maybe even search for some of the cheapest countries in South America to do solo travel in first.
Being location independent allows me to work out dates, times and availability later. That is one of the greatest freedoms that being a travelpreneur offers you. If you don't currently have this type of freedom, you'll need to monitor sites like Skyscanner regularly to find flights deals.
Random Travel
Can't decide where to go?
In the past, before I had the idea of strategic travel, if I couldn't decide on a place, I'd just book a ticket to a country that I never imagined I'd go.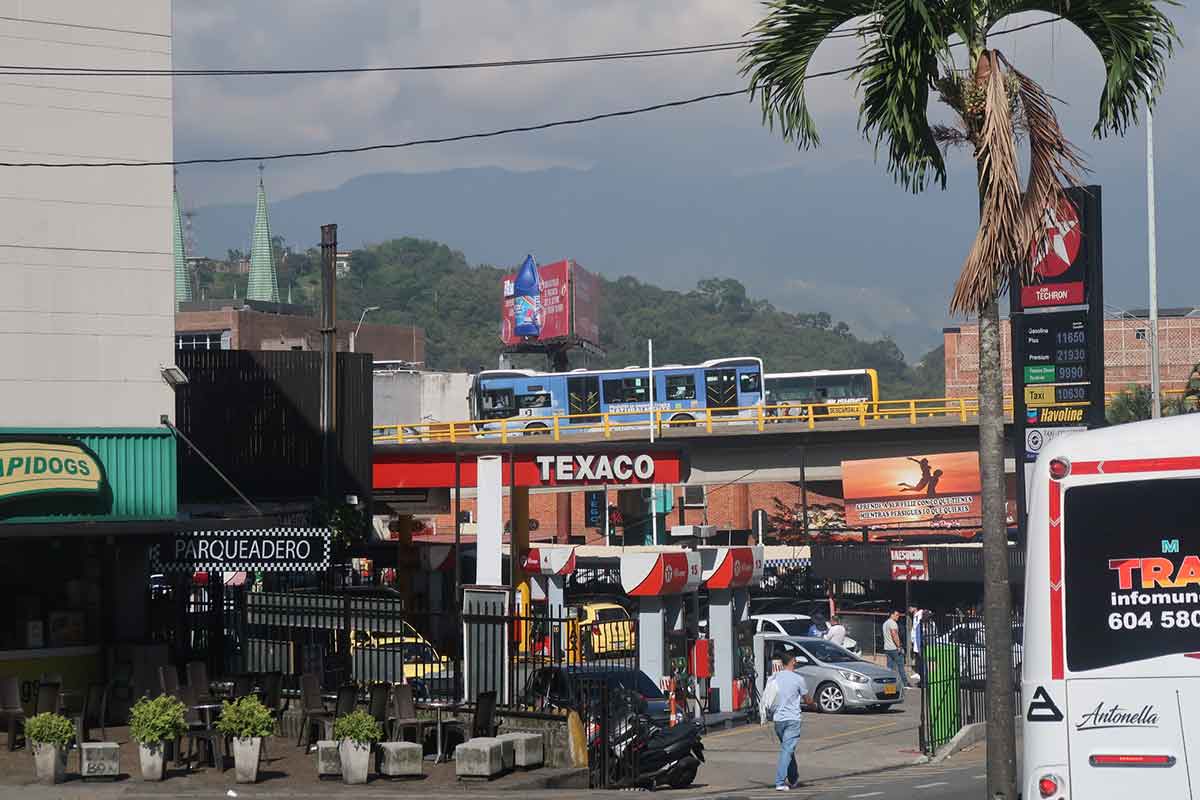 For example, I did that when I decided to go backpacking around Colombia and just worked out the rest when I got there. Actually, Colombia turned out to be the best place to visit in South America for me. I loved it.
It sounds silly to me now, after thinking so much about strategic travel and being more careful with my time, but you have to start with random travel to be able to work out a travel rotation that works best for your life.
The reality… I've found random travel a way to get out my comfort zone, and it forces me to be a more responsible backpacker as a result.
Some simple things you can try:
Buy a one-way ticket and plan later.
Search skyscanner to find the cheapest possible flights.
Plan with sites like trello to create activity boards.
Pin locations with google maps to get a feel of new countries.
If you're constantly wondering whether South America is safe or not, I suggest you skip the largest country in South America, which is Brazil, and take a look at some of the smaller more manageable countries.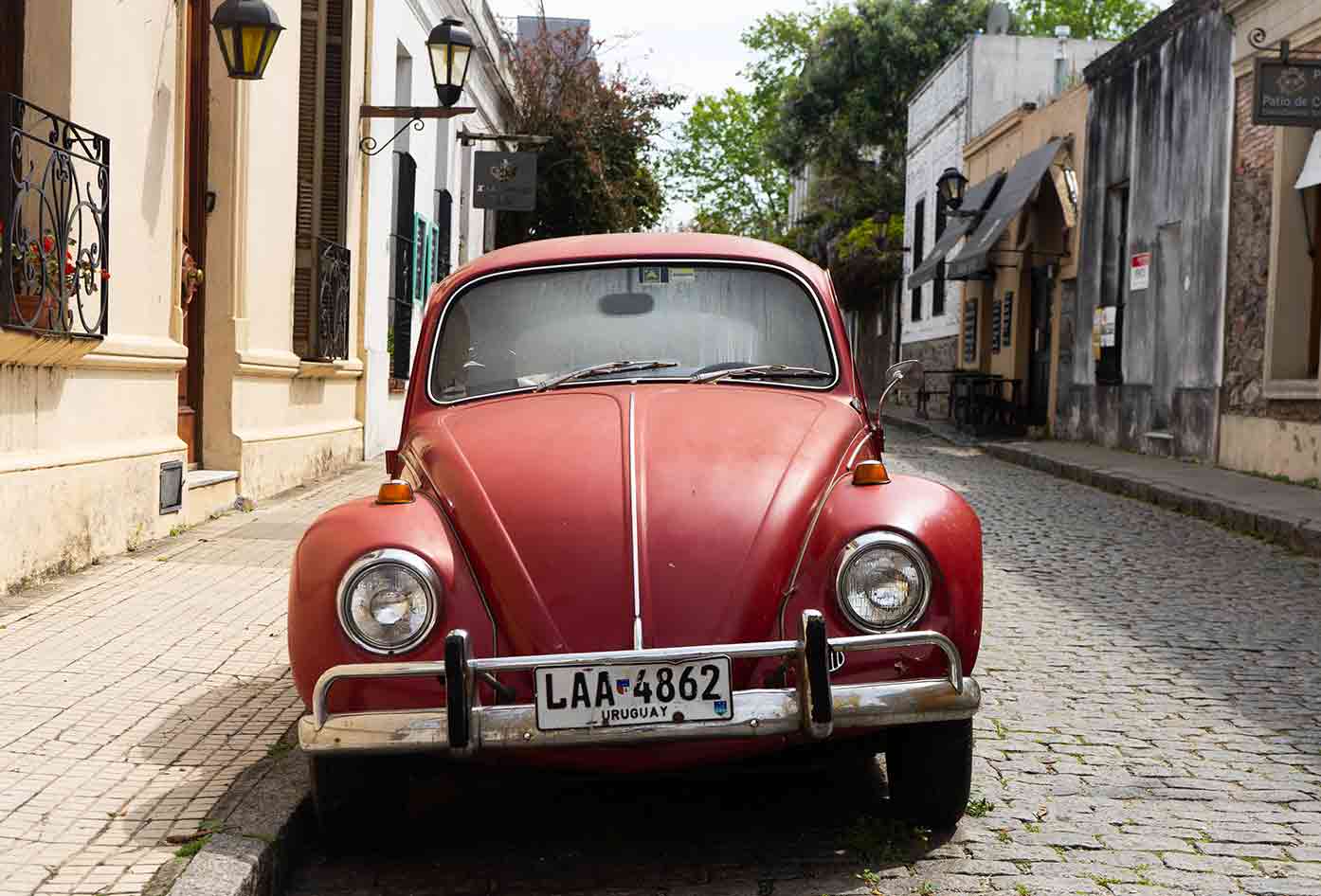 For example, take a look at countries like Uruguay or Chile, which are said to be the safest countries to visit in South America, and start exploring those. That way you can begin to get a feel for the continent.
Both of the aforementioned countries are considered the safest in South America. There is Ecuador too, which has a great reputation for safety.
Find your Purpose
After my first South America solo travel trip, I wrote about my comfort zone challenge on this blog and the idea of traveling with a purpose.
Know what you want to achieve from backpacking solo and consider the results upon return, anything from learning a new language to meeting a new partner or becoming a better friend.
Here are some practical things you can try:
Find new methods to develop your ideas.
Share one of your challenges with someone you trust.
Learn a language. This will give you a lifetime worth of inspiration.
Set up a online business or do freelance travel jobs online.
But, I find that it quickly becomes frivolous, so I suggest you make your travel to South America about something more meaningful.
Connect with Like Minded People
I can tell you that backpacking through South America alone isn't as hard as you think. I realized this because meeting new people is easy.
However, meeting like-minded people isn't. Social networks and online communities are great tools for connecting with the right people.
Be a travel hero
I wish I had done more of this early on. You can do it from the start.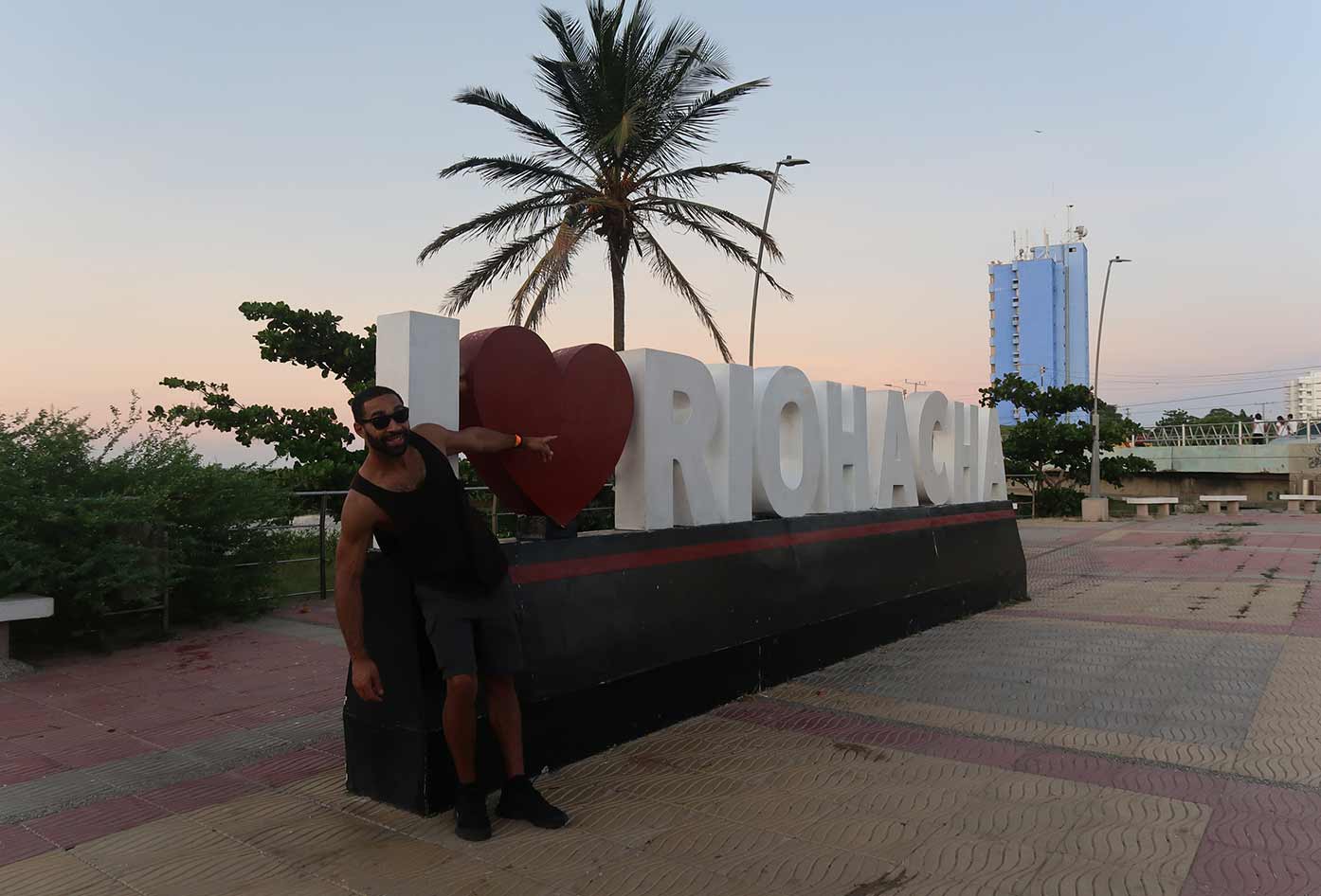 Some of my best solo backpacking trips have been made memorable because of the interactions I made along the way.
As a man backpacking solo in South America, I would say that you can connect with both men or women as easily as you would in your hometown, if not even easier.
Here are some things you can try:
Find people via meetup searching groups online.
Ask questions to people you know who have traveled before.
Look for co-working spaces and meet digital nomads.
Chill in coffee shops and use the internet to connect with others.
Use off and online methods whilst doing solo travel South America.
When I travel alone in South America, I've noticed how like-minded people tend to stick together in their own groups.
Bear this in mind when connecting with new people for the first time.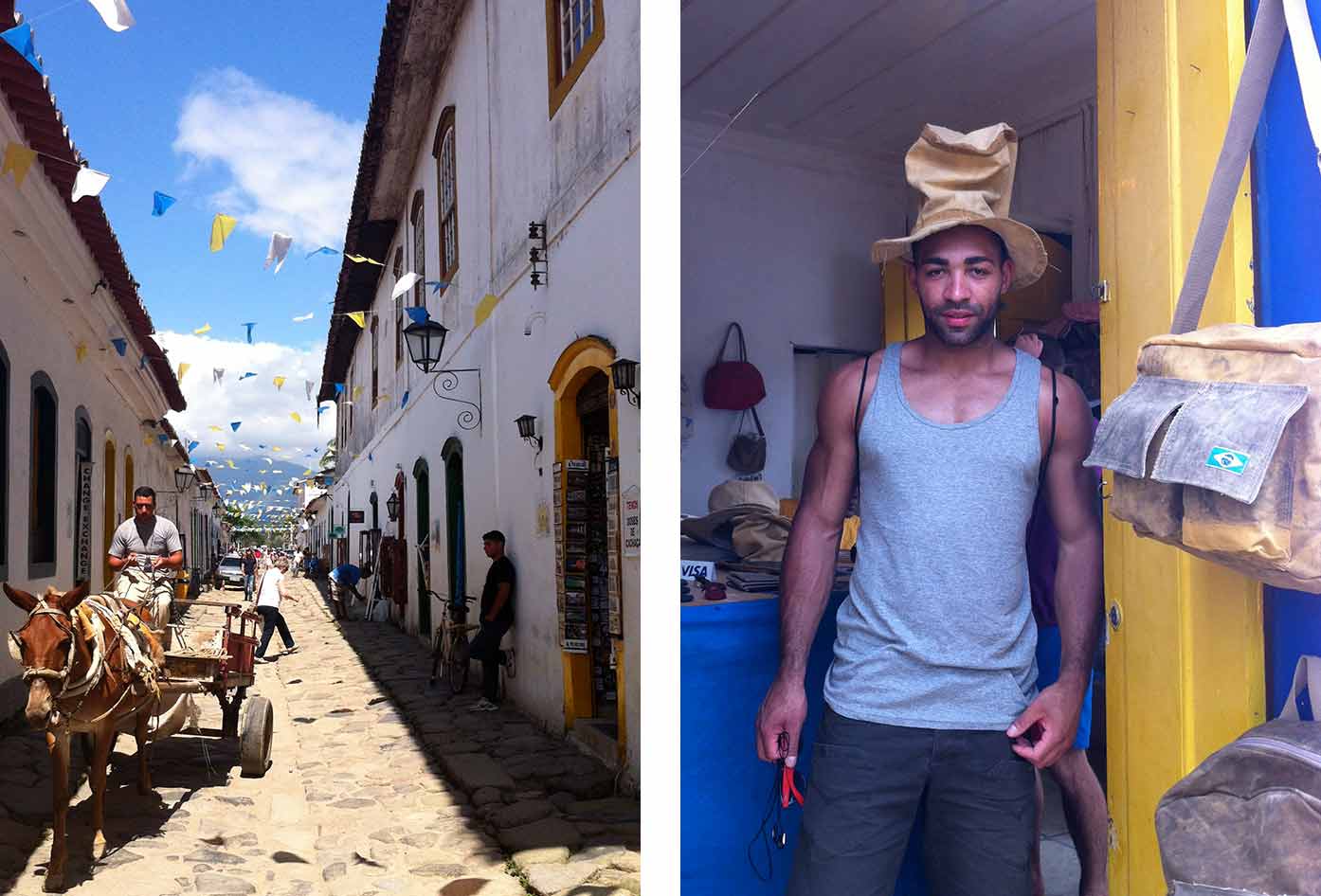 When you finally do decide to travel alone to South America, remember this; it pays to be in the right place connecting with like-minded people.
Whether that be doing some Tango lessons in Buenos Aires, hiking in Arequipa during a trip to Peru or sunning on Colombia's Caribbean coast, connecting with new people is something that you can control.
Learn How to Talk to Strangers
Talking to people in the street is an idea I love, but before I started solo travel, it was a major challenge for me.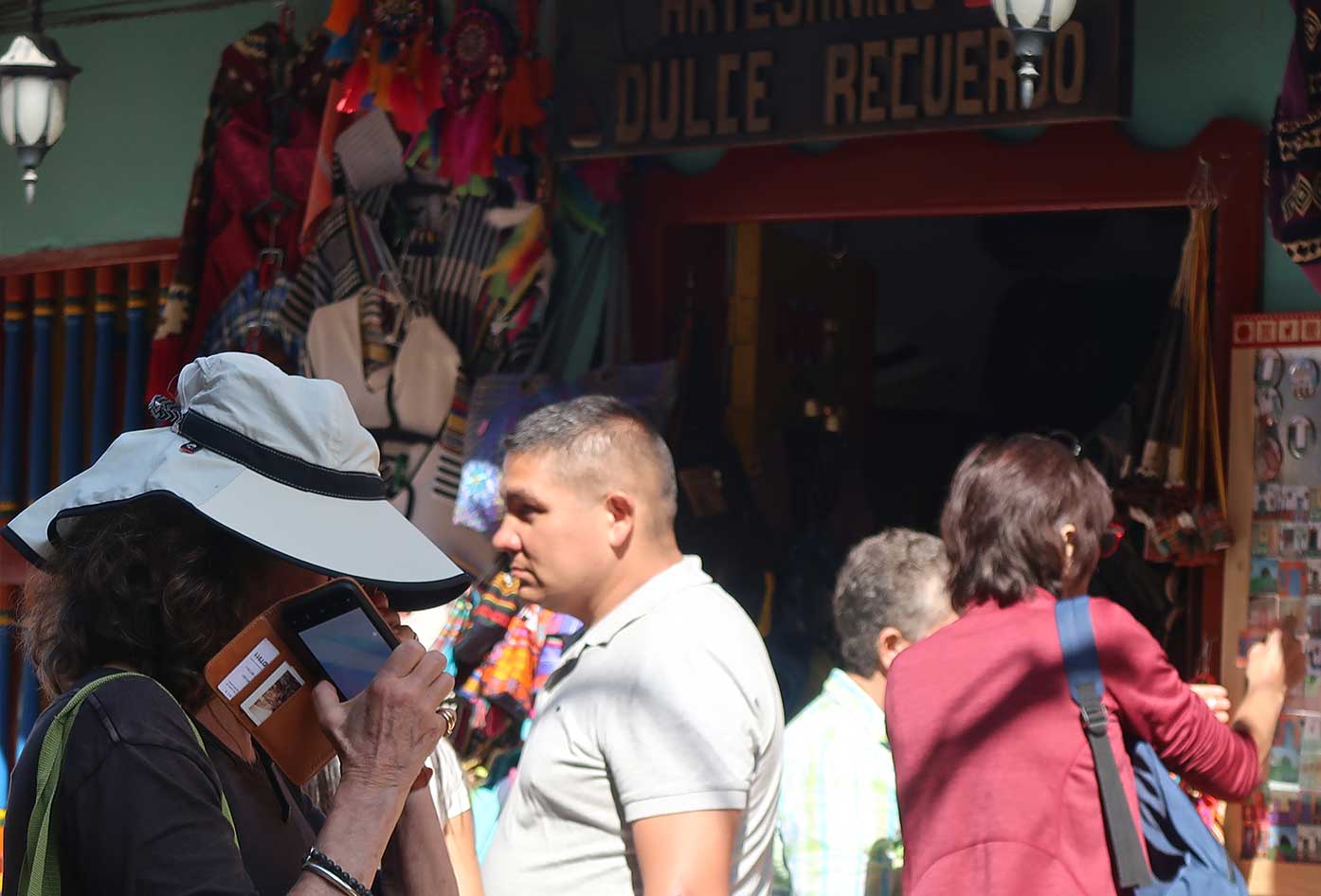 It's through solo travel in South America that I've become more social.
I highly suggest connecting with locals by confessing your love for their country as a good place to start when on the road.
You can even get into the habit of doing this before you travel to any new place. The best way is by using social media or by looking for homestays.
Here are some things you can try:
Get comfortable talking to more people in your hometown or country.
Approach new people who seem interesting you.
Create small talk with new people on the street.
Traveling solo and learning how to be alone is a challenge. If you're a social person in your everyday life, you won't have a problem meeting new people in the world.
Accommodation In South America
I know I said that this was supposed to be expert travel advice, so believe me when I say that the key is to find the best places in South America for you and stay there.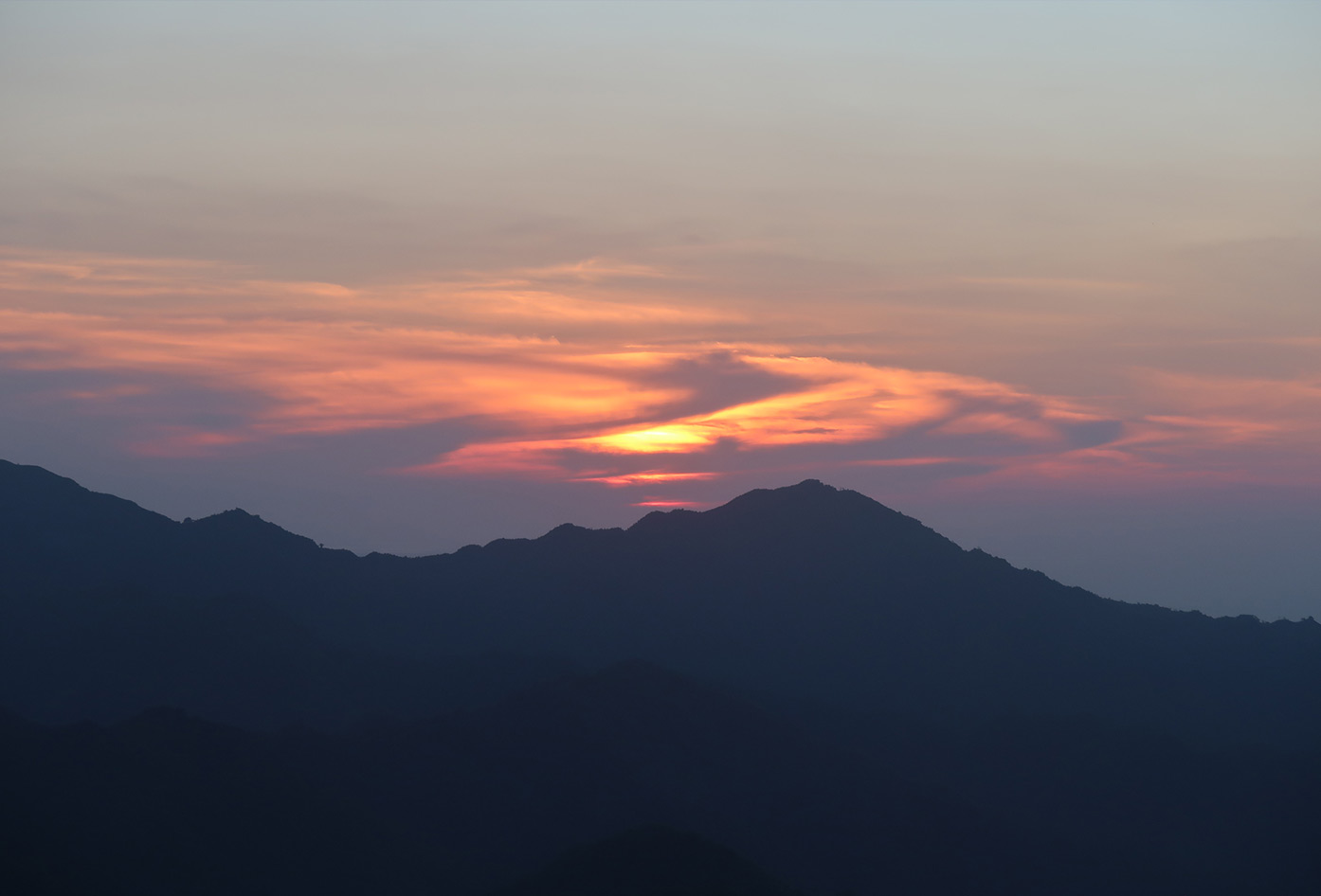 Where you stay while you're backpacking South America is an important topic of discussion. It's the key to your success.
Depending on how much you pay can also be a massive factor that will contribute towards your safety.
Consider this when weighing up which South American country to visit. I've found some of the best hostels in South America just by being picky.
For all you budget backpackers out there, you'll be glad to know you can travel freely whilst maintaining smaller budgets.
I'm talking like $10-$20 per day and, in some cases, even less.
Honestly, while solo travel can cost a little more vs traveling with friends, don't let that be the one reason why you dismiss traveling solo.
Solo Traveling South America – Pay less
Try to remember that the less you pay, the higher the chance of being subject to some kind of petty theft or perhaps a health-related issue.
Yes, bed bugs exist in South America.
This is why when backpacking South America you must be smart. Most beginners who start backpacking love the idea of staying in hostels.
Me too – I loved it – in my first few years of traveling alone in South America, all I wanted to do was meet people and have fun.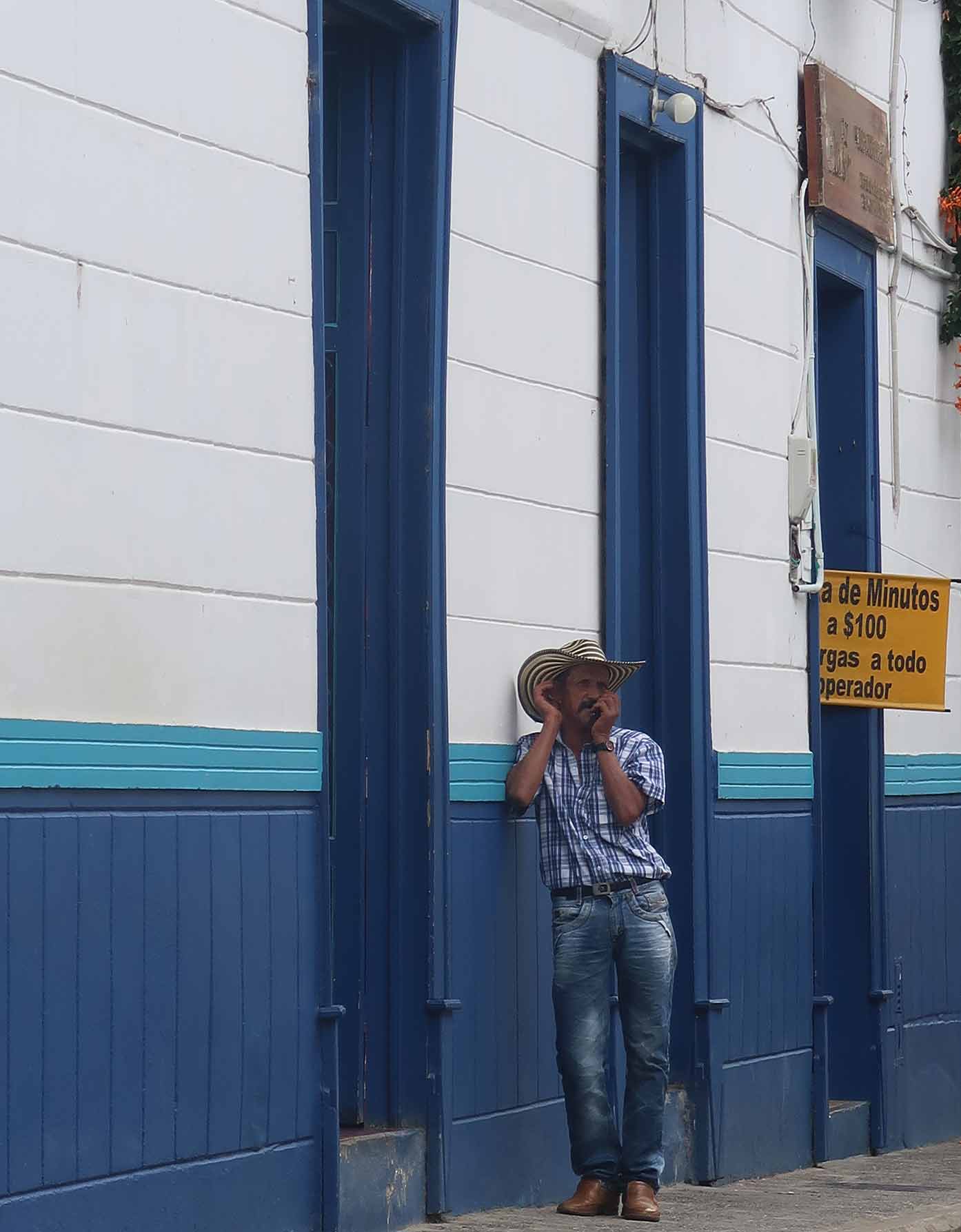 When I became wiser and more refined in my adventures, I'd choose other options, although I'd still stay in hostels from time to time.
Have a read of this more carefully planned South America itinerary if you're looking for more specific solo travel routes to embark on.
Staying with Locals
I'd find mixing it up with staying with locals and renting my own apartment gives me a well-rounded experience.
I talk about this strategy in my Travel Bible. No doubt, you're looking for the best places in South America too, but they are not cheap.
When you do the maths, you'll find that sometimes it becomes more cost-effective to rent out an entire apartment or even a hotel.
I like to carry something to help break the ice with the new family.
It could be a board game or something from England that will serve as a gift but also a great talking point.
This is something for you to consider while you're trip planning.
Is South America safe to travel alone?
The quick answer to this question is yes!
If you follow some of these travel tips, you'll find yourself traveling with more purpose and reason, which will help you to avoid situations that can lead to danger.
We've all heard those popular solo travel quotes that say follow your gut instinct and take more risks, and there's a good reason why they resonate with us in these moments.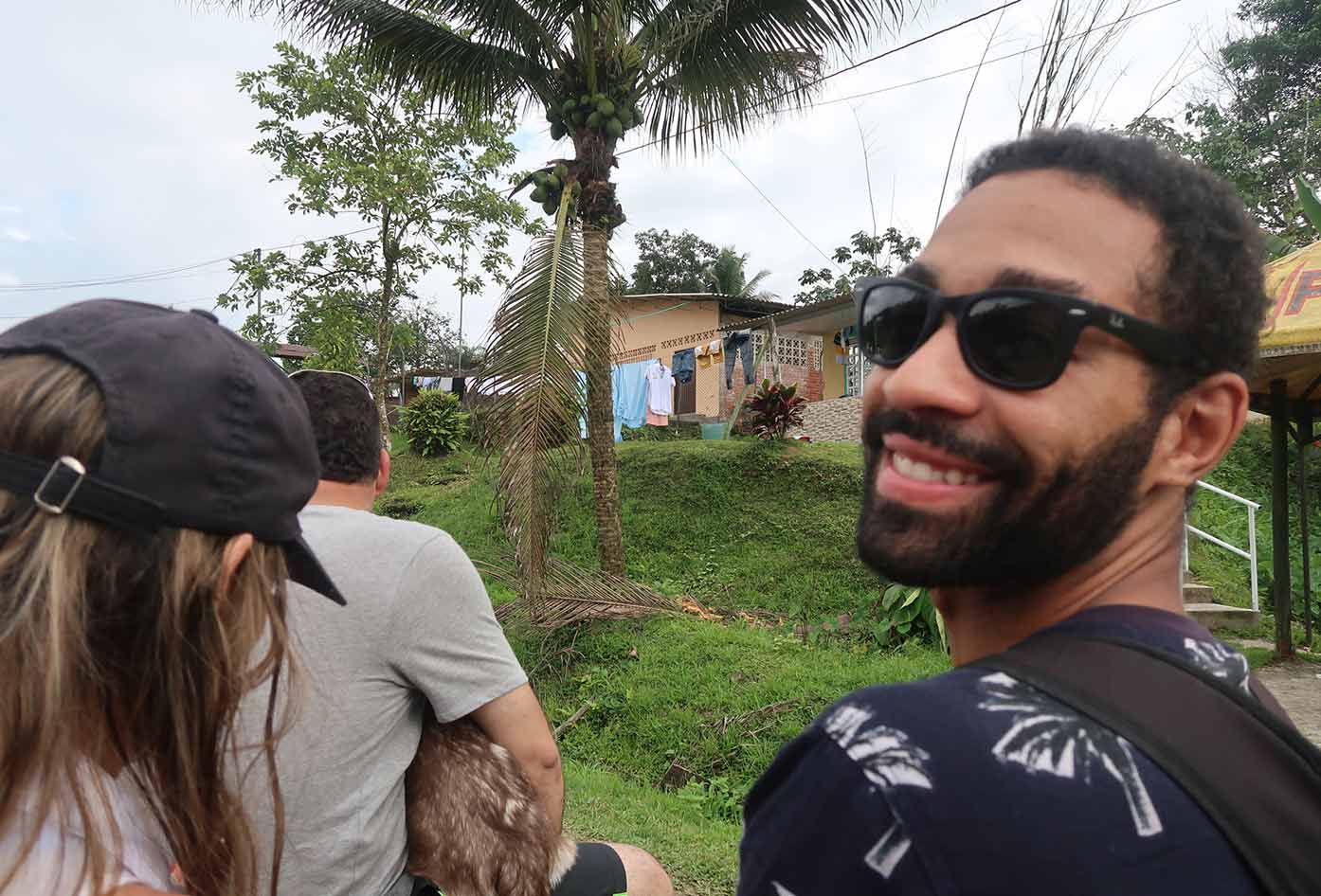 We can't account for every occurrence by just reading the best travel guides, or traveling more consciously and purposely alone.
But by doing so, we are reducing the risk of danger by around 80%.
Personally, I've never had trouble or felt in danger while living or backpacking South America alone or with friends.
Safety checklist
I trust that your solo travel to South America experience will be a safe one. The people you're likely to encounter while backpacking through South America alone (or with friends) should be very upstanding.
Especially if they know you're visiting from a foreign country.
Here are some tips to for solo travel in South America:
Stick to the popular backpacking routes.
Explore in well-trafficked areas.
Don't flash your cash.
Keep exposure of gadgets to minimum.
Don't get intoxicated in public places.
Avoid drugs and illicit substances.
Try not to get lost aimlessly walking.
There are some unsafe places to travel in South America, just like any continent. This is why I say to keep travel gear down to a minimum.
Got Travel Insurance for South America?

Designed by travelers, for travelers, World Nomads covers more than 150 adventure sports and activities so you can explore your boundaries.
The tips I've noted may sound obvious but can be easily overlooked in most situations, especially when you are in some of the bigger cities.
Buses in South America
Let's talk about tips for those long bus rides in South America.
Firstly, there are a lot of myths about buses getting hijacked and people getting robbed by bandits.
Although it's possible that you could get your belongings swiped on a bus journey, this has never happened to me while traveling solo in South America for the following reasons.
I keep my bag with me at all times.
My bag sits on my lap or by my leg.
Nobody tells me where I should put my bag.
I make sure my bag is secured.
Listen to nobody that says I need to swap seat numbers.
If necessary, I carry a large travel blanket to conceal my belongings and find a way to tie my bag to the seat in front of me. Aim to carry a thick and warm blanket with you as it gets cold on the buses in South America.
I have always had a positive experience riding buses in South America and believe it's 20% luck and 80% experience. Also, because I follow the protocols listed above.
💡Smart Travel Tip
People who steal on buses work in syndicates. Never let anybody tell you where you should put your bag or where you should sit.
I've taken bus rides up to 21 hours long in parts of South America.
I assure you it's very safe as long as you always pay for a 1st Class ticket. Scammers usually ride on the lower-class buses and fish for easier targets.
People generally lose their belongings because they're careless with what they have, not because they're in South America.
South America Solo Travel Tips
If you're thinking of doing solo travel in South America, I hope you've taken something away from this that you can implement.
Many friends ask why I travel to South America, and as I've mentioned before, my trips to Central America were the prequel to something I always dreamed of doing. I had to take a risk!
I literally had to learn how to travel alone there first to be able to build up the confidence to travel to South America.
Then I realized it was easier traveling to Central America alone, and in my cultural travel guides, I wrote about my experience.
South America was more expensive and culturally diverse, but I had more access to the tools I needed to be able to make my trips more enriching.
I'm not advocating being a loner or having zero friends; I'm talking about getting more comfortable moving around the world by yourself.
My South American solo travel tips are tried and tested and have been developed over many years of solo travel so feel free to try them out.
Read more about South America on this blog to get more inspiration.
📌 Like this article? Pin it…
Missing something? Got tips, tricks & advice we can learn from?
💬 Leave a positive comment or lets start a conversation below!
---
"Dear friend! Some links in this post contain affiliate links. Meaning, if you click through and make a purchase, book a hostel or sign up for a tour, I may earn a small commission at no additional cost to you. Your support means a lot and helps me to keep traveling and maintaining the quality of this site for you."