Which are the safest cities in South America to visit?
If you're planning your next trip, you should consider looking at safe countries in South America to find the right destination for you.
This article will look at some of the safest places to travel in South America so you can find the right city to visit on your next Latin adventure.
Safest Cities in South America
South America has a ton to offer! It's a dynamic continent full of diversity, unique landscapes, cultures, and delicious cuisine, among other things.
If you want to create an experience like no other then consider the safest places to travel in South America and have the time of your life.
Why Visit South America?
There are many different reasons to visit South America.
If I named all of them here, this page would go on forever so lets focus on three compelling reasons to visit safe countries in South America instead.
Historic monuments – Visiting South America will allow you to explore some of the most popular and interesting historic monuments in the world. Many different civilizations left their footprints on South America and exploring them is breathtaking.
Ecological diversity – Nature lovers and adventure seekers will enjoy navigating the ecological diversity South America has to offer and the many different experiences you can have.
Culture and cuisine – The safest places to travel in South America all have a rich culture and delicious cuisine to explore. You'll have lots of fun learning about different traditions and local customs!
As mentioned, these are only a few of the most attractive reasons to visit South America, but there's a lot more where that came from. This continent has plenty to offer to all types of travelers and personalities.
Is It Safe to Travel to South America?
Though South America has a few dangerous countries that require extra precautions, it is safe to visit and explore this continent.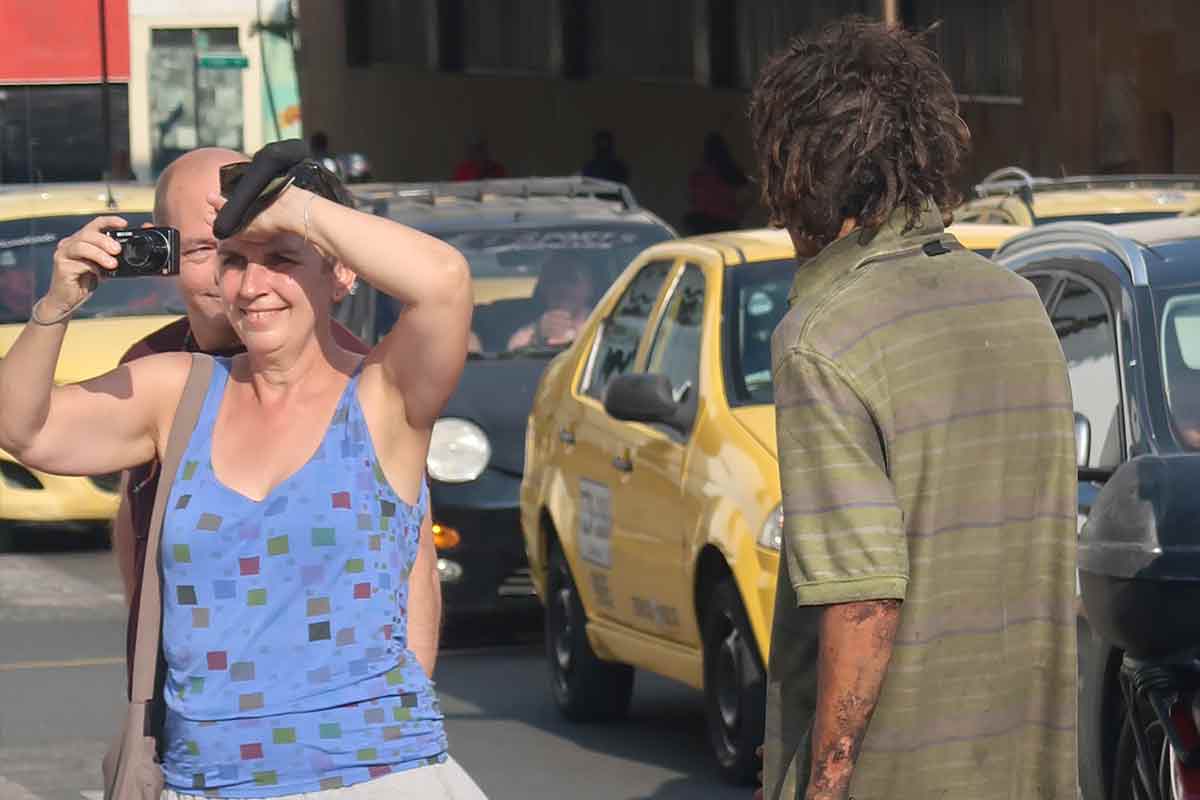 You will need to take precautions and follow safety travel tips wherever you go, which is standard when traveling.
Some places will be more dangerous than others, but you will be able to navigate safe countries in South America without much hassle.
You'll want to avoid the statistically most dangerous country in South America so you'll need to do your research and plan your trip with care.
Safest South American Country to Visit?
Though there are many safe countries in South America, Uruguay, known for it's virtually unspoiled coast and being one of the most socially progressive countries, actually tops the list.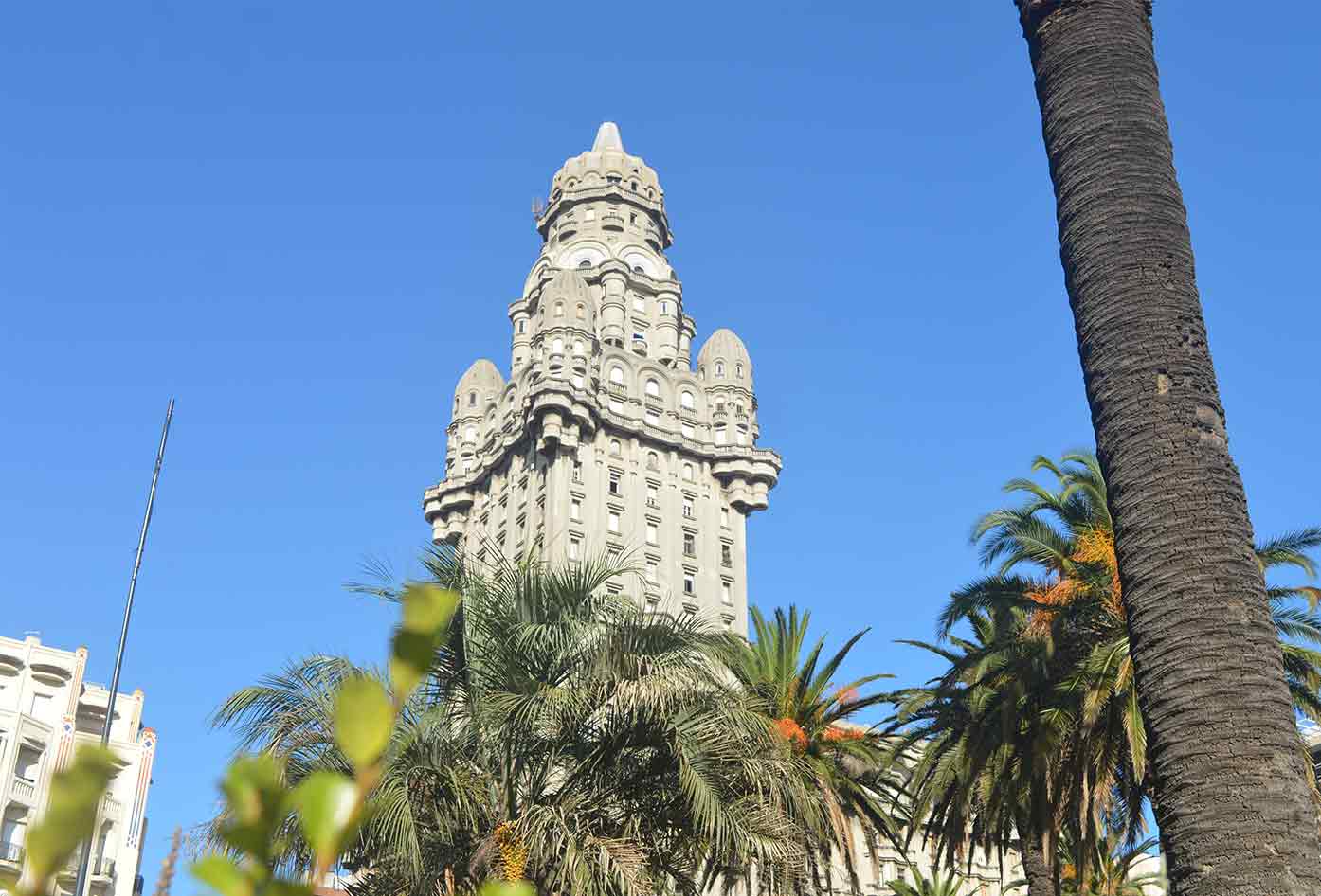 With an overall score of 1.82 on the Global Peace Index, Uruguay is the 47th safest country in the entire world.
Uruguay is also the most stable country in South America. It's known for being progressive and the political climate is very strong, which is why more and more travelers are choosing it as their next destination.
For many world travelers Uruguay is considered safe then with its rich cultural offerings and off the beaten path adventures, what's not to like?
Safest Cities in South America
Because there's a variety of safe countries in South America, there are many safe cities to visit that go under the radar of those 'not in the know.
To help you narrow down the search, and hopefully introduce you to some unique spots here are some of the safest places to travel in South America.
Colonia del Sacramento, Uruguay
Colonia del Sacramento is one of the oldest cities in the country and the historic quarter is a UNESCO World Heritage Site.
This southwestern city is definitely worth a visit! It is here in this unique location in Uruguay that you will find many attractions and beautiful places to visit.
The cobblestone streets are charming and you'll have a great time exploring the local cuisine. You can visit Plaza de Armas, Street of Sighs, go to the beach, and so much more.
Santiago, Chile
Chile is one of the top safe countries in South America, which is why Santiago is one of the safest cities to visit.
It's the capital of the country and it's a vibrant, exciting cosmopolitan city with a lot to offer.
You'll find an active nightlife, many museums, art galleries, beautiful architecture, fine dining, and so much more.
Potosi, Bolivia
This is one of the top colonial cities on the entire continent and you must take a tour to learn some of its history.
There is so much to do in Potosi, Bolivia, and you will enjoy every minute. Potosi is known as the world's most elevated city and it's also known for its silver mines. It's a charming place, bursting with culture.
Cordoba, Argentina
Depending on where you find yourself, Argentina is another safe country to visit in South America.
There are many wonderful cities to explore here, but Cordoba is one of the best. It's the second-largest city in the country and it has one of the lowest crime rates in South America.
It offers many opportunities for fun! You can enjoy the nightlife, explore European architecture, and visit the many different attractions.
Cuenca, Ecuador
Ecuador is right behind Uruguay and Chile on the Global Peace Index.
This is why it's one of the safest places to travel in South America. Cuenca is a wonderful city to visit because it provides all the perks of bigger cities such as Quito, without the same risk.
The place is charming and safe, not to mention, there's a lot of preserved history you can explore. See this list of best things to do in Cuenca for some more suggestions on what to do while in Ecuador.
Florianopolis, Brazil
When you think of Brazil, Rio de Janeiro is likely the first place that comes to mind. However, there are tons of places to visit in this exciting country.
Florianopolis is one of the safest cities in Brazil and it's known for its access to beautiful, breathtaking beaches. There are also many hiking trails, rainforests, and market that you can explore during your time here.
Manizales, Colombia
Manizales is one of the safest places to visit in Colombia and it's quite an exciting destination that can be found in Colombia's coffee region of the country and it has a lot to offer.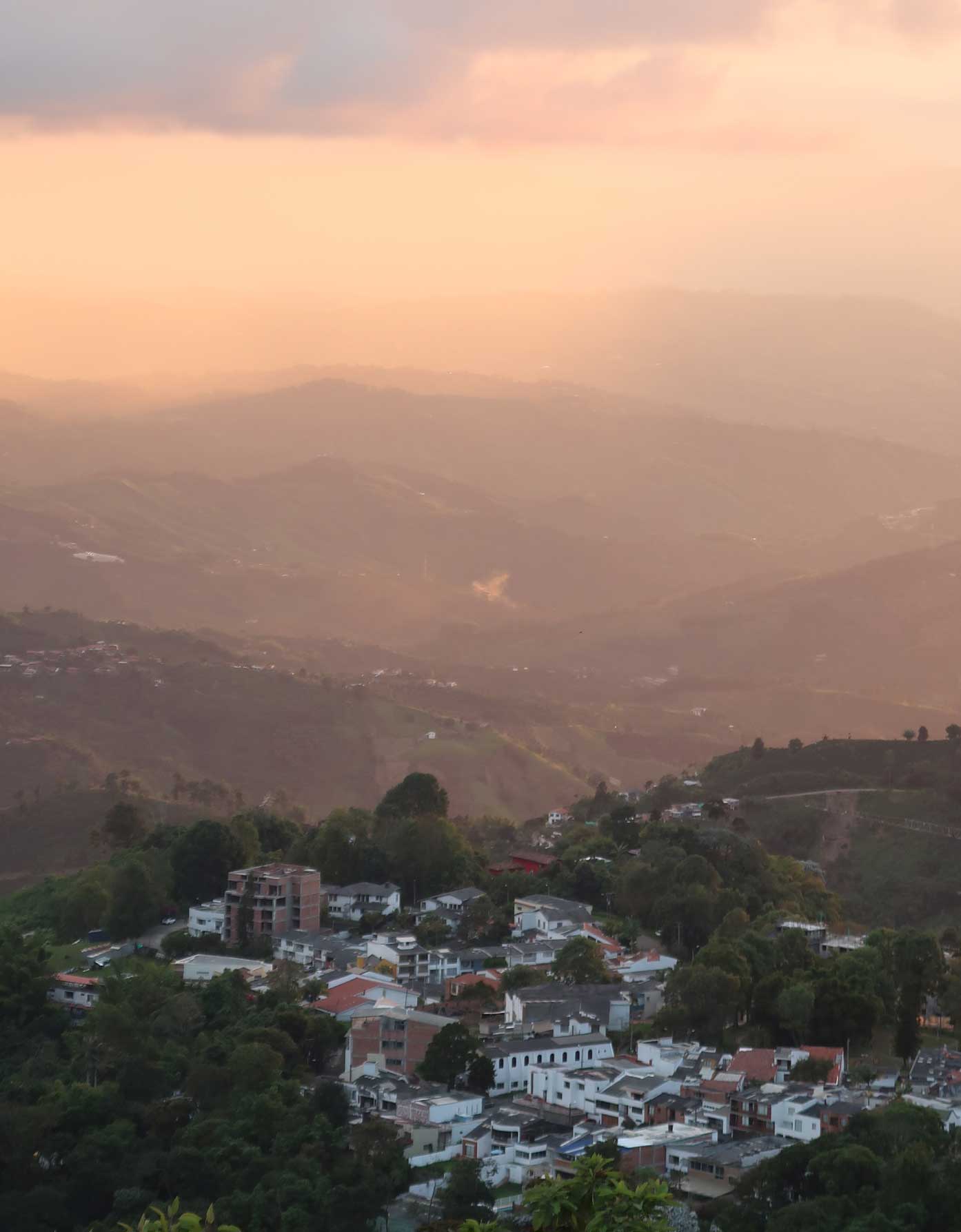 You can explore the downtown area, ride the cable car, visit Arvi Park, among many others, take a coffee farm tour, and so much more.
During my travels in Colombia I spent time looking for the best things to do in Manizales and was surprised by what the city had to offer.
Arequipa, Peru
Lastly, there is Arequipa, one of the most exciting cities in Peru. It offers unique cuisine, a rich history, and cordial, welcoming people.
It's known as the White City, and it's dominated by volcanoes. You will be able to explore these volcanoes and many of the attractions Arequipa has in store for you. See this guide on things to do in Arequipa for ideas.
Transport in South America
When it comes to traveling through South America, there are many options you can take advantage of but I encourage you to travel overland wherever you can. That way you'll see and learn more.
Below are the top two modes of transport you will encounter:
Traveling by Bus in South America
Traveling South America by bus is perfectly possible.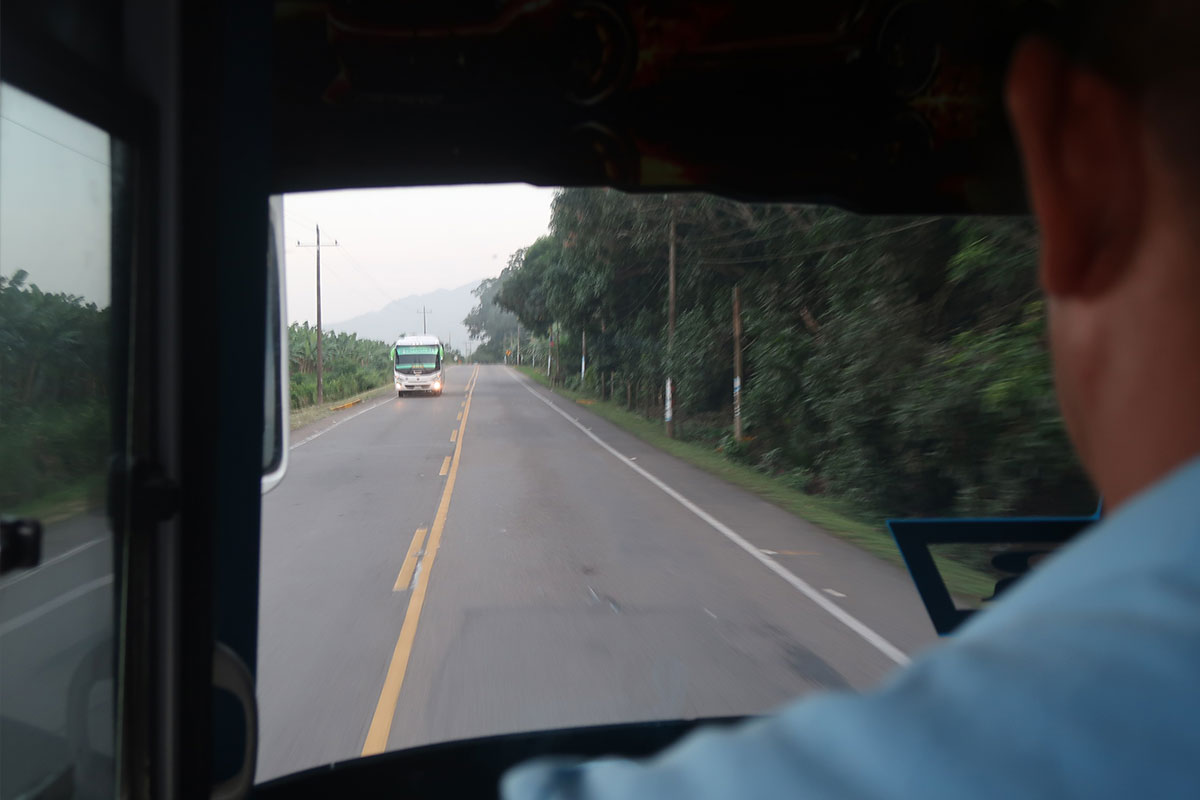 Buses are the most common form of public transportation in the country, so options are available in each city for short and long-distance travel.
Make sure you research your options according to the city you're visiting and book tickets in advance whenever possible.
Uber in South America
Uber is available in many different South American countries, such as Bolivia, Chile, Ecuador, Mexico, Guatemala, Peru, Paraguay, Uruguay, Brazil, and the Dominican Republic.
You'll be able to use this service, but don't forget to take basic precautions. If you are doing solo travel in South America then be extra careful.
Wherever Uber is not available, you can still use taxis, just try to go with the most reputable companies and avoid hailing them off the street.
Food Safety in South America
While exploring South America, you'll be exposed to all kinds of foods but it's important to be careful. This way, you will avoid getting intoxicated!
Food Hygiene in South America
It's very important to keep in mind that food hygiene standards vary greatly from country to country in South America.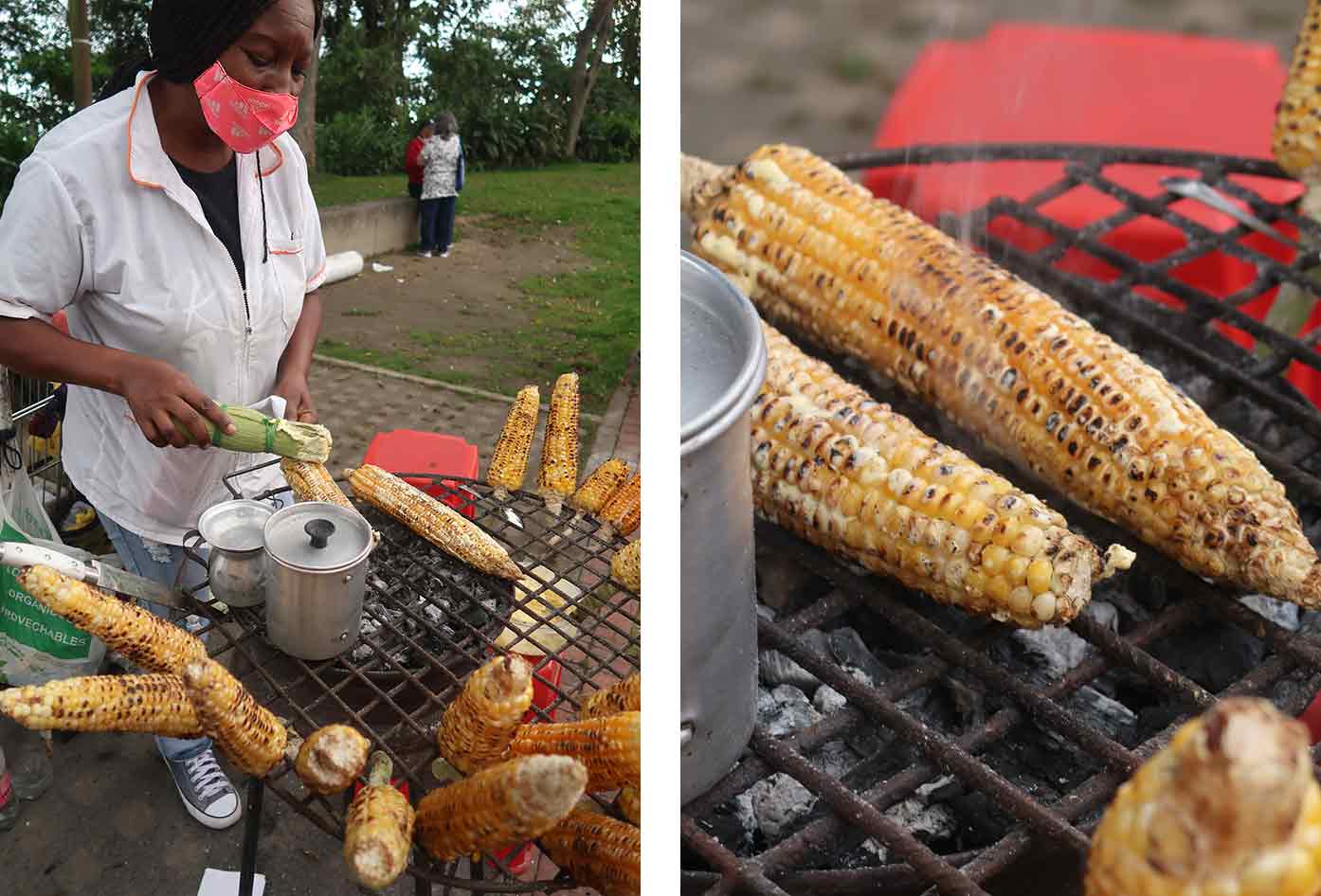 Many countries in South America have modern food legislation where regulation is consistent and effective.
Do some research and determine if the country you're visiting is one of them. If it isn't, be extra careful where you eat.
Food and Water Safety in South America
Many germs and diseases are food-borne, so it's important to be careful with the things you consume while traveling in South America.
Be aware of the fact that sanitary conditions vary greatly and in many cases err on the side of caution. Knowing which place to choose will usually come from experience of eating out while in South America.
⤵️ Here are a few food and water safety tips to keep in mind:
Wash your hands before and after every meal and sanitize them often throughout the day.
Busy restaurants that have a high food turnover are the safest, so do your research.
Be extremely careful when it comes to trying street food.
Street food that's made on the spot and served hot is safer.
If you eat raw veggies or fruits, make sure they're washed well.
Avoid eating raw or uncooked food, especially seafood and meat.
Avoid unpasteurized dairy products during your travel.
Don't drink unfiltered water or tap water, especially not if you're visiting rural areas.
Make sure you read restaurant reviews; just because a restaurant is luxurious doesn't automatically make it the best option.
Avoid fresh salads or sauces made from raw vegetables or fruits.
Avoid bushmeat, such as rodents, monkeys, bats, and other local wild game.
Hot drinks are safe when they're served steaming hot. If you want something cool, warm, or room temperature, choose bottled or canned drinks.
Got Travel Insurance for South America?

Designed by travelers, for travelers, World Nomads covers more than 150 adventure sports and activities so you can explore your boundaries.
Safest Cities in South America
This inspirational guide should have given you the inspiration need to visit one of the many cites in South. Yes, South American countries often get a bad rap, but they're not all the same.
Some countries and cities are dangerous, especailly when you veer outside of the cities mentioned above, but others are perfectly safe to visit.
Always do your due diligence and extended research to choose the best destination for the kind of trip you want to have. Then of course, follow safety travel tips to make sure you have the best possible experience.
If you happen to be traveling on a budget, why not see this list of cheap countries in South America to visit and get even more ideas to consider?
📌 Like this article? Pin it…
Which one of these safe South American cities will you visit next?
💬 Leave a nice comment or let's start a conversation below!
---
"Dear friend! Some links in this post contain affiliate links. Meaning, if you click through and make a purchase, book a hostel or sign up for a tour, I may earn a small commission at no additional cost to you. Your support means a lot and helps me to keep traveling and maintaining the quality of this site for you."