Are you wondering is Medellin safe to travel or not?
For anyone thinking about coming to Medellin, Colombia, you might have read some dangerous things about this city.
I want to help you put those fears to bed and see that, in reality, coming to Medellin doesn't have to be a dangerous affair.
Is Medellin Safe?
Without a doubt; it's one of the best places to come to in the entire country. Especially for backpackers exploring the Antioquía region.
No matter how many days in Medellin you have, the city offers a fun and engaging way to learn about Colombian life in all of its glory.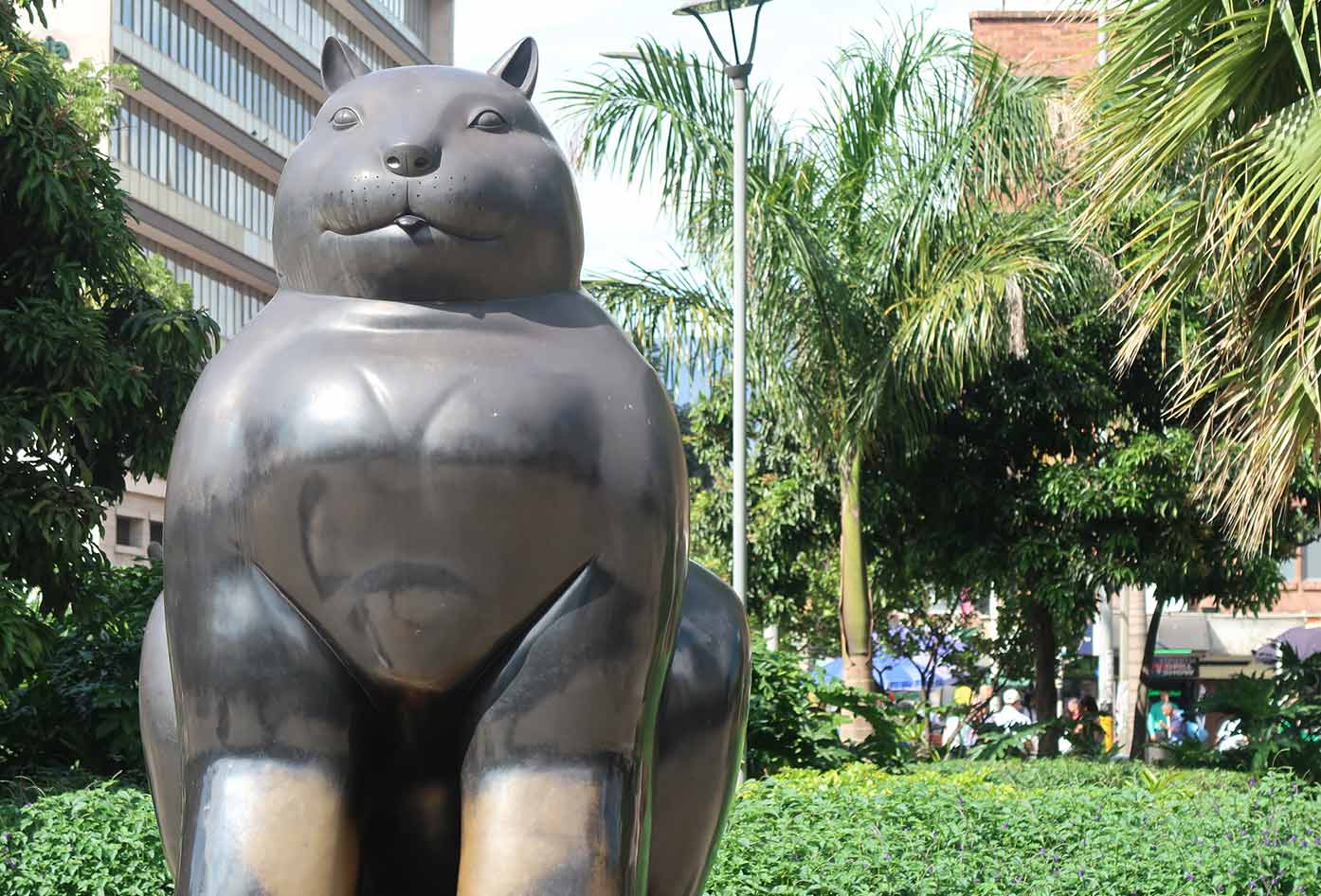 This is one of the most beautiful cities in the whole of South America. You'll find plenty of free things to do in Medellin whilst exploring too.
So long as you don't go looking for trouble, this 'could be' one of the safest cities in Colombia that you find yourself in.
Let's take a closer look at why…
Safety Facts about Medellin
Today Medellin is a very popular place to go among travelers. The city of eternal spring is reported to be the safest it has ever been.
Since the days of Escobar, this has become a city that is extremely safe to get around.
It's known for its innovative travel systems, including bike-sharing programs.
When comparing Medellin vs Bogota you'll find that per 100,000 residents the crime rate is higher in Medellin than Bogota.
Medellin has been rated as one of the most dangerous cities in the world, but no longer.
Crime in Medellin has shifted with homicide rates going through peaks and troughs in the last decade, though lower than before.
Today, Medellin is no longer home to the same drug barons that it once housed.
It is worth mentioning the thriving backpacker scene here also.
Most of the people I've met in the backpacker circles were taking part in one of the many coffee tours from Medellin and exploring other towns or pueblos in the Antioquia region.
You can easily avoid the worst neighborhoods in Medellin by simply staying the Zona Rosa which is more well-known as the El Poblado neighborhood with visitors; the closer to Parque Lleras the better.
Is Medellin safe to travel alone?
Without a doubt; this is a city that has worked tirelessly to change its previously unfairly gained reputation.
Medellin is now easily one of the most enjoyable cities to visit in South America. See this guide to backpacking Colombia for more ideas.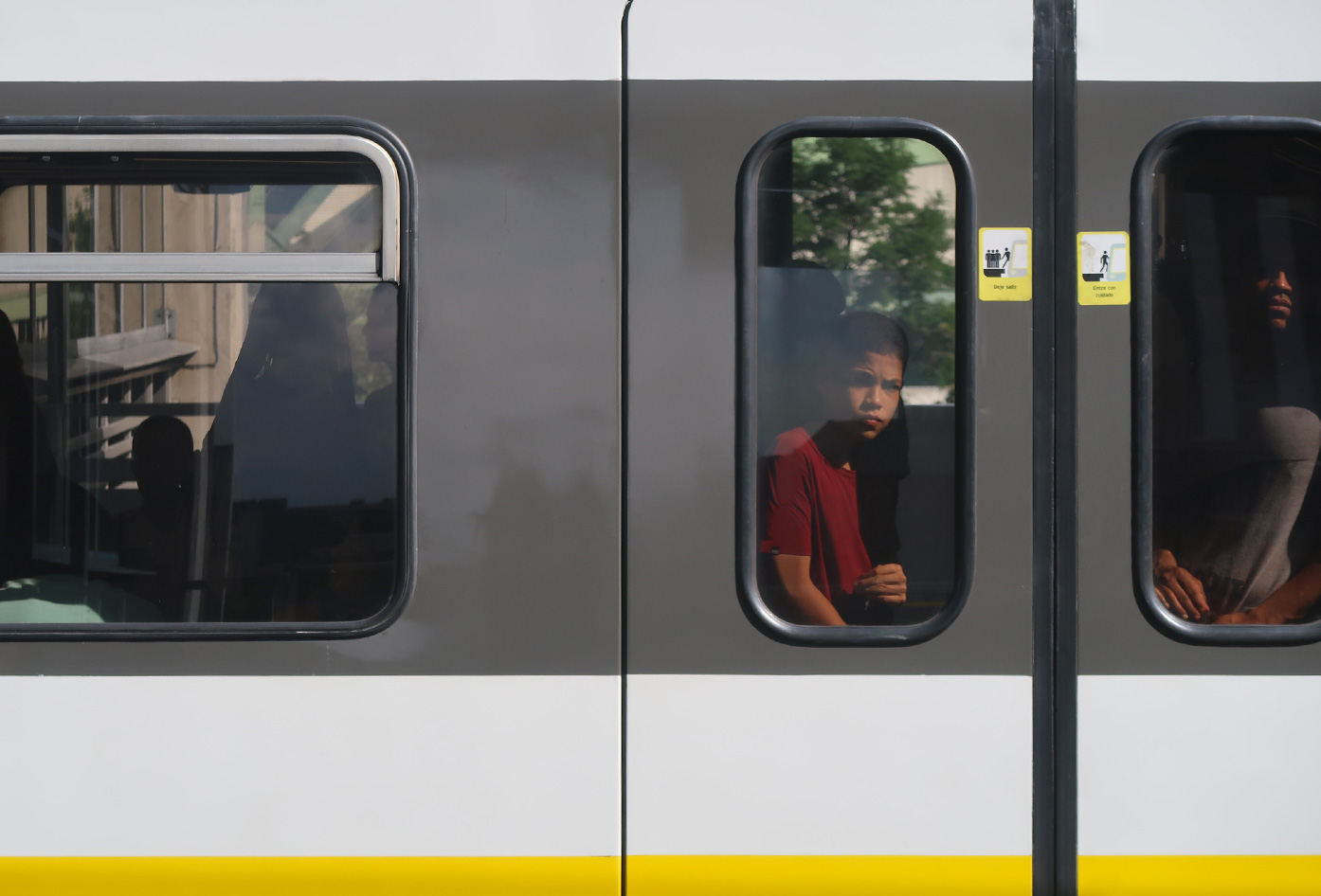 Safety in Medellin is becoming more prevalent when sticking to the suggested tourist neighborhood such as El Poblado. You should have no problem at all in being able to enjoy yourself when you come here.
For many independent travelers to South America, Medellin is worth visiting because, aside from the horrors stories you sometimes hear, it is a fun, satisfying place with plenty of activities that you can do alone.
Crowds are large and diverse, making it easy to stay in highly populated locations to avoid risk.
---
---
It's soothing to know that parts of Colombia are safer than most American countries.
But no matter whether you're off the beaten track somewhere in Antioquia or in the city of Medellin.
Medellin, Colombia: Safety Tips
Stick to the following tips, and this is sure to be a very safe trip indeed.
See these basic tips that will go along way in preventing the unlikely:
A universal Medellin safety law is don't flaunt your money or your tablets/devices in public.
If you are a person that suffers from typical culture shock symptoms see our tips on adapting to new surroundings on this blog.
Stick to crowded areas and avoid dangerous individuals. You can still use Uber in Medellin, although it is officially forbidden, it's always a handy app to have on your phone.
With so many places to visit in Medellin which are designed for the visitor experience, it isn't difficult to stick to the tourist areas and commercial hubs for added safety.
When negotiating with vendors remember that the cost of living in Colombia is relatively low compared to United States.
Keep your belongings locked and stored in a safe place.
Conceal your items, a PacSafe backpack is great for this.
Always wear clothing with zips and secure pockets. You could go as far as wearing some stash pocket clothing wear to conceal smaller items such as cash money.
Keep emergency money and contact numbers separately.
Keep these in mind, and Medellin will become very safe for you.
As a visitor, I also recommend that you be wary of fake police officers.
If you need to contact the police in Medellin or are being harassed by a police officer despite being perfectly obedient to the law.
Contact the nearest CAI (Centro de Atencion Inmediata – local police station).
Areas to avoid in Medellin
During our research and our own time spent in the city, I would say the main thing to avoid is wandering into the wrong neighborhoods.
It is easy to forget you are in one of the most dangerous cities in Colombia when it comes to crime statistics.
This usually happens when on foot. In most cases, you can clearly tell when the city is breaking off into a more residential area.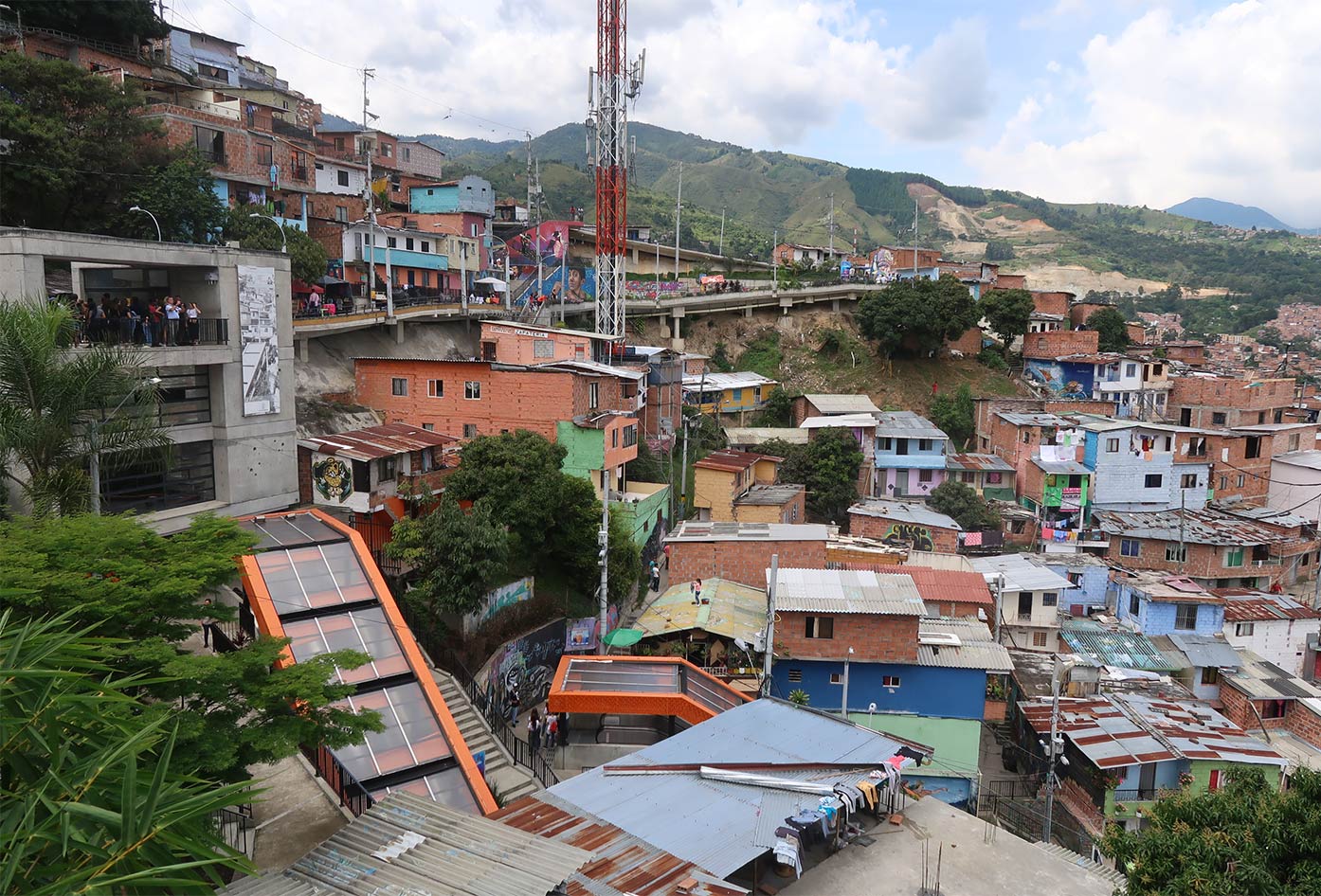 This advice should help you to avoid walking into any needlessly dangerous areas.
I'd also avoid walking around at night if you are not in a party of four or more people.
Try and avoid doing this, and you should generally feel safe in Medellin.
💡Smart Travel Tip
There are some great hostels in Medellin for meeting like-minded travelers to group up with.
Travel Insurance for Medellin
I always recommend backpackers and travelers (no matter who you are) use World Nomads Insurance for fully comprehensive cover.

If you are due to travel soon, you can get a Get A Free Quote by clicking the link or the image above and filling out your details – that way you'll get instant cover from the exact date that you choose.
On many occasions World Nomads has provided me with reliable insurance cover for travel in Latin America and the rest of the world.
Is Medellin Safe?
With so much to think about, coming to Medellin can seem a daunting place.
However, I can guarantee you that if you take your time then you should find Medellin to be perfectly safe as you go about your day.
There really is no reason to worry, though; safety in Medellin has transformed, having left behind its previously murky reputation.
The reason why I revisit the city year after year. I've recently updated my guide on what to in Medellin if you're looking for more ideas.
📌 Like this article? Pin it…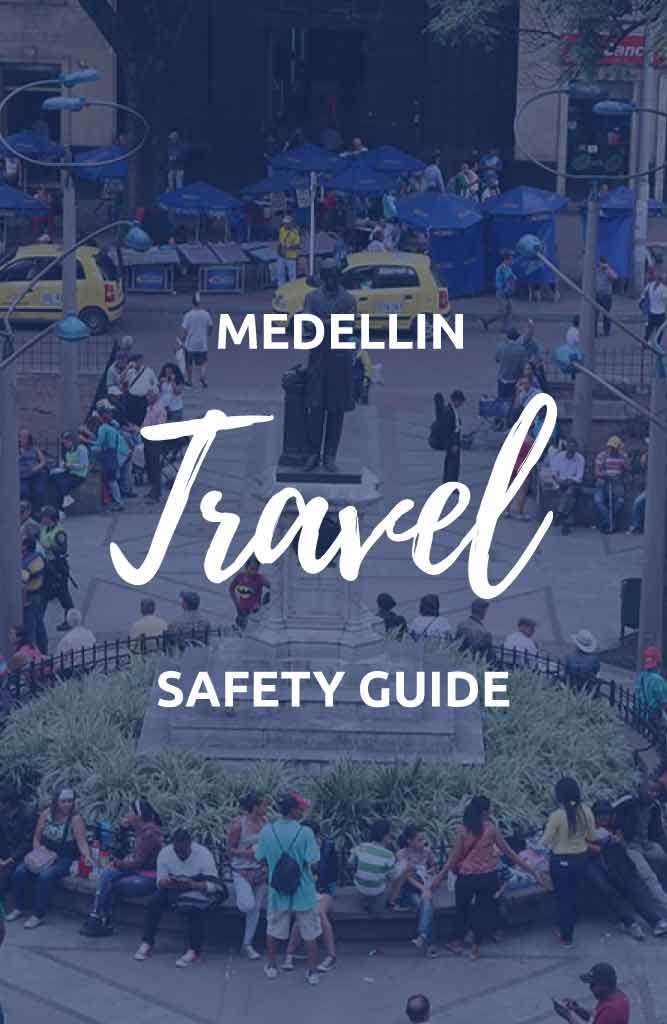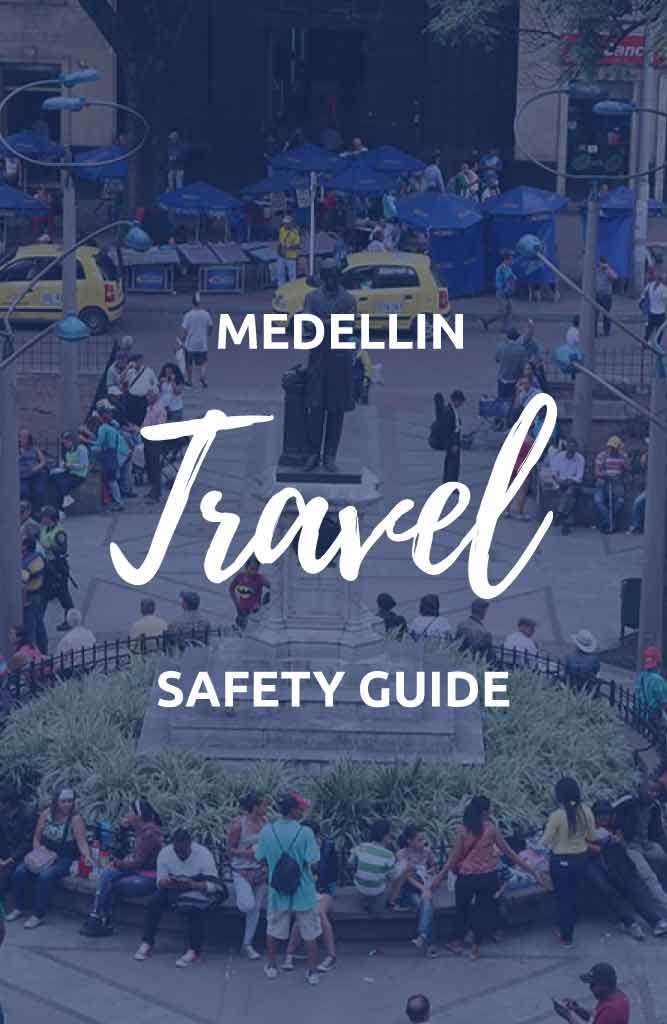 Missing something? Got tips, tricks & advice we can learn from?
💬 Leave a nice comment or let's start a conversation below!
---
"Dear friend! Some links in this post contain affiliate links. Meaning, if you click through and make a purchase, book a hostel or sign up for a tour, I may earn a small commission at no additional cost to you. Your support means a lot and helps me to keep traveling and maintaining the quality of this site for you."