Were you wondering: is Medellin safe to travel or not?
If you're thinking about traveling to Medellin, Colombia, on doing research you might have heard or even read some dangerous things about the city.
I would like to help you finally put those fears to bed and see that in reality visiting Medellin doesn't have to be a dangerous affair in the slightest.
Medellin is one of the best cities to visit to in the entire country. Especially for backpackers and travelers set on exploring the Antioquía region.
Is Medellin Safe?
This guide explores the current safety situation in Medellin, including what it's like during the day (and night) as well as some sage tips for staying safe.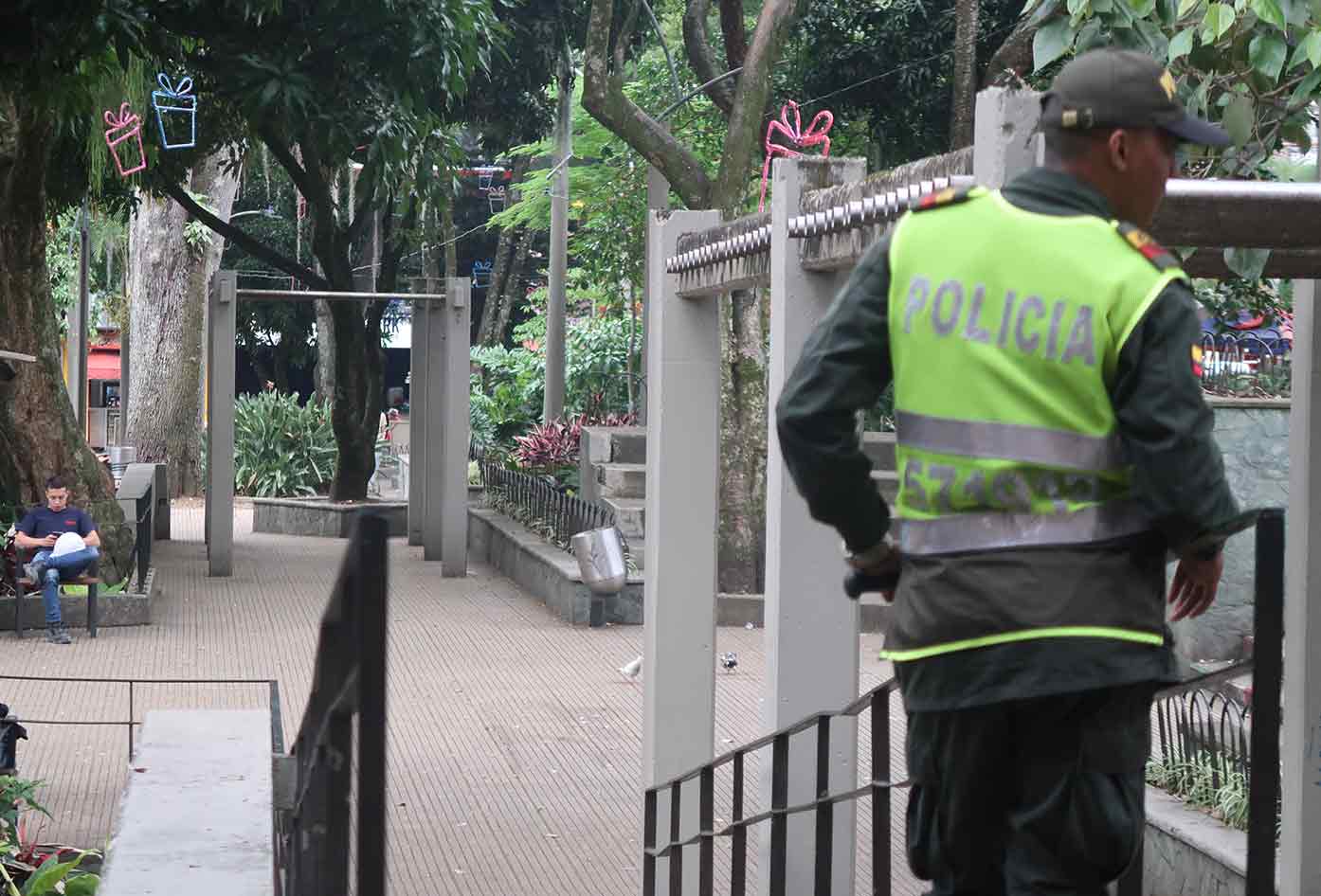 No matter who you are or how many days in Medellin you have, this city offers many fun and engaging ways to learn all about Colombian life.
This is one of the most beautiful cities in the whole of South America. You'll find plenty of cool and free things to do whilst exploring this city too.
Where is Medellin on the map?
Located in the northwest of Colombia, Medellin is a city located within the mountains, in a region called Antioquia.
Due to its rugged surroundings, the city itself is pretty hilly and is located close to some of the best natural wonders of Colombia including La Piedra de Peñol located in the town of Guatape.
The Antioquia region is bordered by many other regions, which are Choco, Caldas, Boyaca, Santander, Bolivar and Cordoba.
The closest major city to Medellin is Manizales, which is roughly 225km away. The capital of Bogotá is located around 415km from Medellin.
So long as you don't go looking for trouble, this 'could be' one of the safest cities in Colombia that you find yourself in.
Let's take a closer look at why…
Is Medellin worth visiting?
Yes! If you are planning to trip to Medallo (the city's nickname) as you do your research you will hear how the city has become one of Colombia's most modern cities and is much safer than it used to be.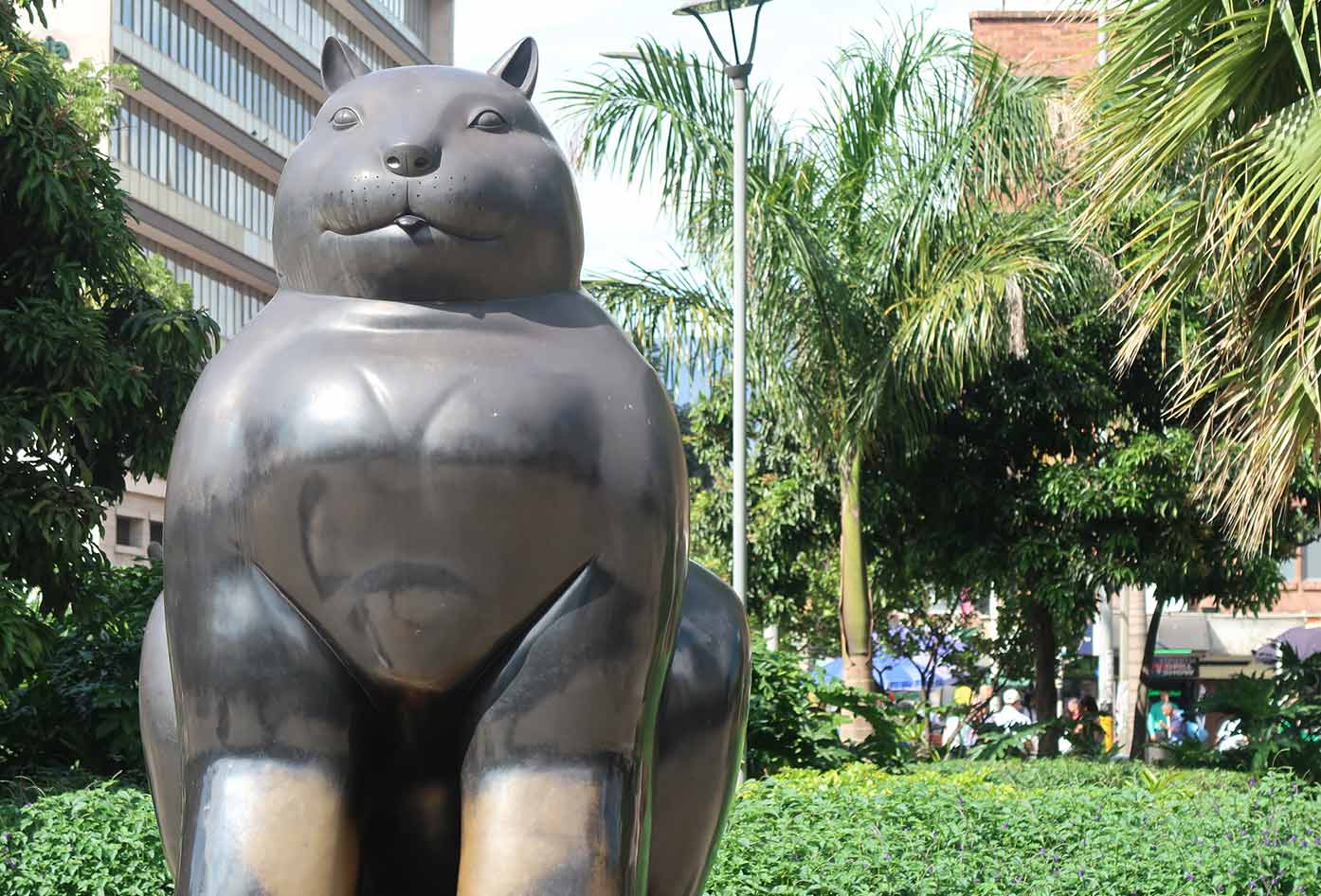 Great weather, gastronomy, coffee shops as well as lots of cultural things to do are just some of the reasons why Medellin is worth visiting. See this post on: is Medellin worth visiting? For even more reasons to visit the city.
Safety Facts about Medellin
Today Medellin is a very popular place to go among travelers. The city of eternal spring is reported to be the safest it has ever been.
Since the days of Escobar, this has become a city that is extremely safe to get around.
It's known for its innovative travel systems, including bike-sharing programs.
When comparing Medellin vs Bogota you'll find that per 100,000 residents the crime rate is higher in Medellin than Bogota.
Medellin has been rated as one of the most dangerous cities in the world, but no longer.
Crime in Medellin has shifted with homicide rates going through peaks and troughs in the last decade, though lower than before.
Today, Medellin is no longer home to the same drug barons that it once housed.
The infamous Comuna 13 was most feared back in the 1980s and 1990s but today it is visited by many foreigners.
It is worth mentioning the thriving backpacker scene here also.
Most of the people I met in the backpacker circles were taking part in one of the many coffee tours from Medellin and exploring other pueblos (towns) in the Antioquia region while using Medellin as a home base.
You can easily avoid the worst neighborhoods in Medellin by simply staying the Zona Rosa which is more well-known as the El Poblado neighborhood with visitors; the closer to Parque Lleras the better.
Is Medellin safe to travel alone?
Without a doubt; this is a city that has worked tirelessly to change its previously unfairly gained reputation.
Medellin is now easily one of the most enjoyable cities to visit in South America. See this guide to backpacking Colombia for more ideas.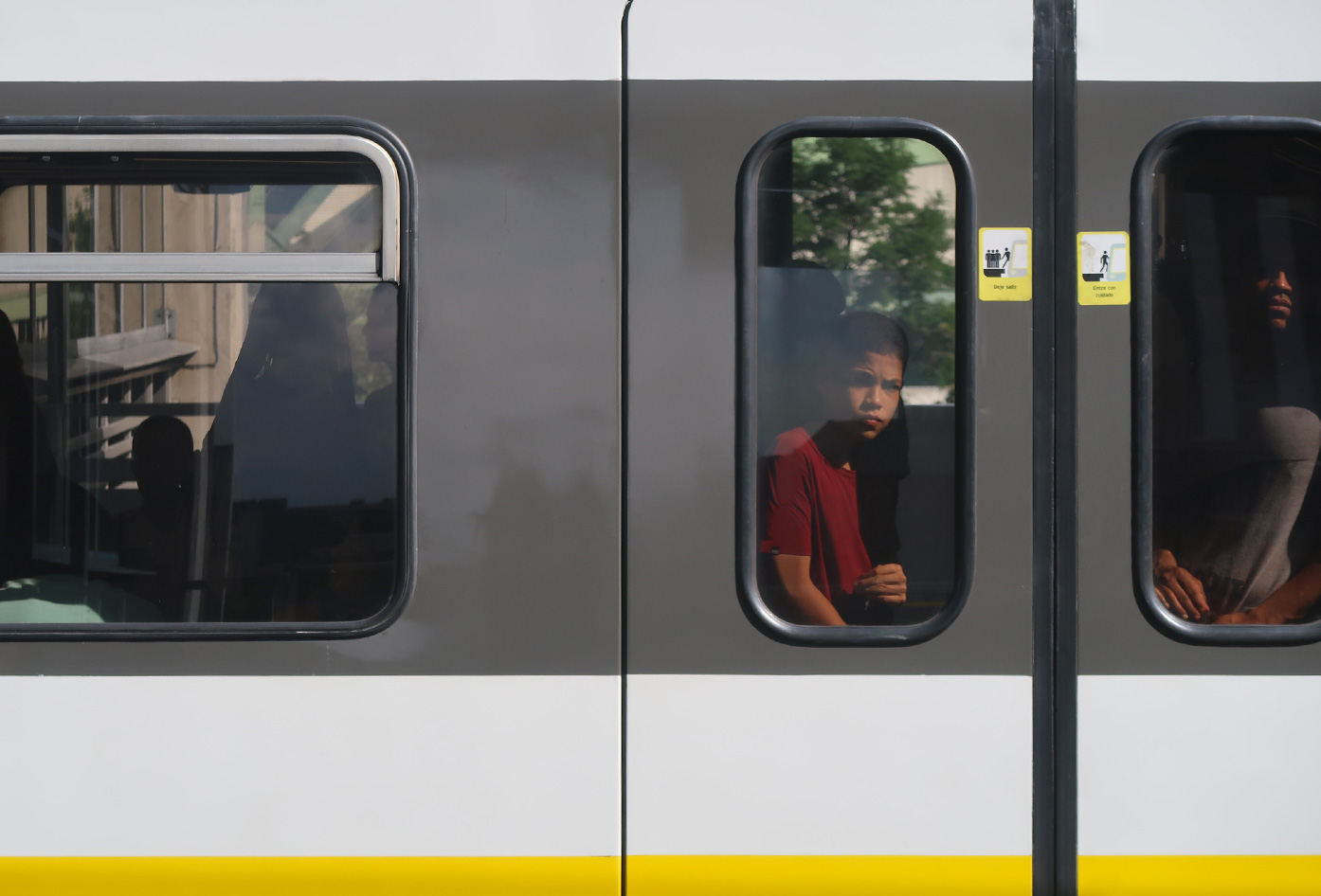 Safety in Medellin is becoming more prevalent when sticking to the suggested tourist neighborhood such as El Poblado. You should have no problem at all in being able to enjoy yourself when you come here.
For many independent travelers to South America, Medellin is worth visiting because, aside from the horrors stories you sometimes hear, it is a fun, satisfying place with plenty of activities that you can do alone.
Crowds are large and diverse, making it easy to stay in highly populated locations to avoid risk.
Is Medellin safe for solo female travelers?
Yes, Medellin is safe for solo female travelers and places such as El Poblado and Laureles have become the safest places in Medellin for most.
That being said petty thieves and those looking to take advantage of foreigners know this too. Not all risks for solo female travelers in Medellin are posed by members of the opposite sex either.
Here in Medellin, criminals know how and when to approach you and in some cases, it could be what appears to be an innocent couple asking you for the time or directions.
As friendly as people appear here I would avoid taking to strangers that are not in a customer service setting while exploring this city alone as a female.
Is Medellin safe at night?
Not really. If you walk around the El Poblado neighborhood or even Laureles you may feel safe but a couple of streets back from the main strip things can change, really quickly.
No matter who you are, it is not advised to walk around at night time by yourself in Medellin. If you are arriving to the city at night, you'll want to get to your accommodation first with taxi and be sure to carry cash with you.
There is a reason why in Medellin that the mayority of the stories you hear that have happened are at night, and you don't have to be chasing drugs or hookers for trouble to find you.
If the party scene is not your thing you'll want to avoid Parque Lleras and stay in place such as Provenza in the Poblado area.
Where to Stay in Medellin
Like with most questions about Medellin, the El Poblado neighborhood more or less wins most of the time! It's a place designed for tourists.
This central location connects really well with the rest of the city, and is by far the most tourist friendly.
Here you'll find lots of boutique hotels such as Celestino near Lleras Park. Great restaurants, cheap eats and nightlife along most streets.
There's also a ton of hostels in Medellin making it a very good place to stay to meet like-minded travelers and to save money too.
Others popular areas include Laureles for its more local feel and nightlife, as well as Envigado for a more residential and authentic experience.
Is it safe to walk around Medellin?
This is a great question because there are many safe areas to walk in Medellin but there are pockets of unsavory areas in between.
Walking around the Poblado neighborhood and Laureles is safe but to avoid getting robbed in Medellin you must exercise caution. Try not to walk long distances alone and use taxis to get from one end to the other.
From example, if going from Lleras park to Mercado del rio you will be safe during the day. But during the evening it would not be advisable.
Areas to avoid in Medellin
During my research and my own time spent in the city, I would say the main thing to avoid is wandering into the wrong neighborhoods.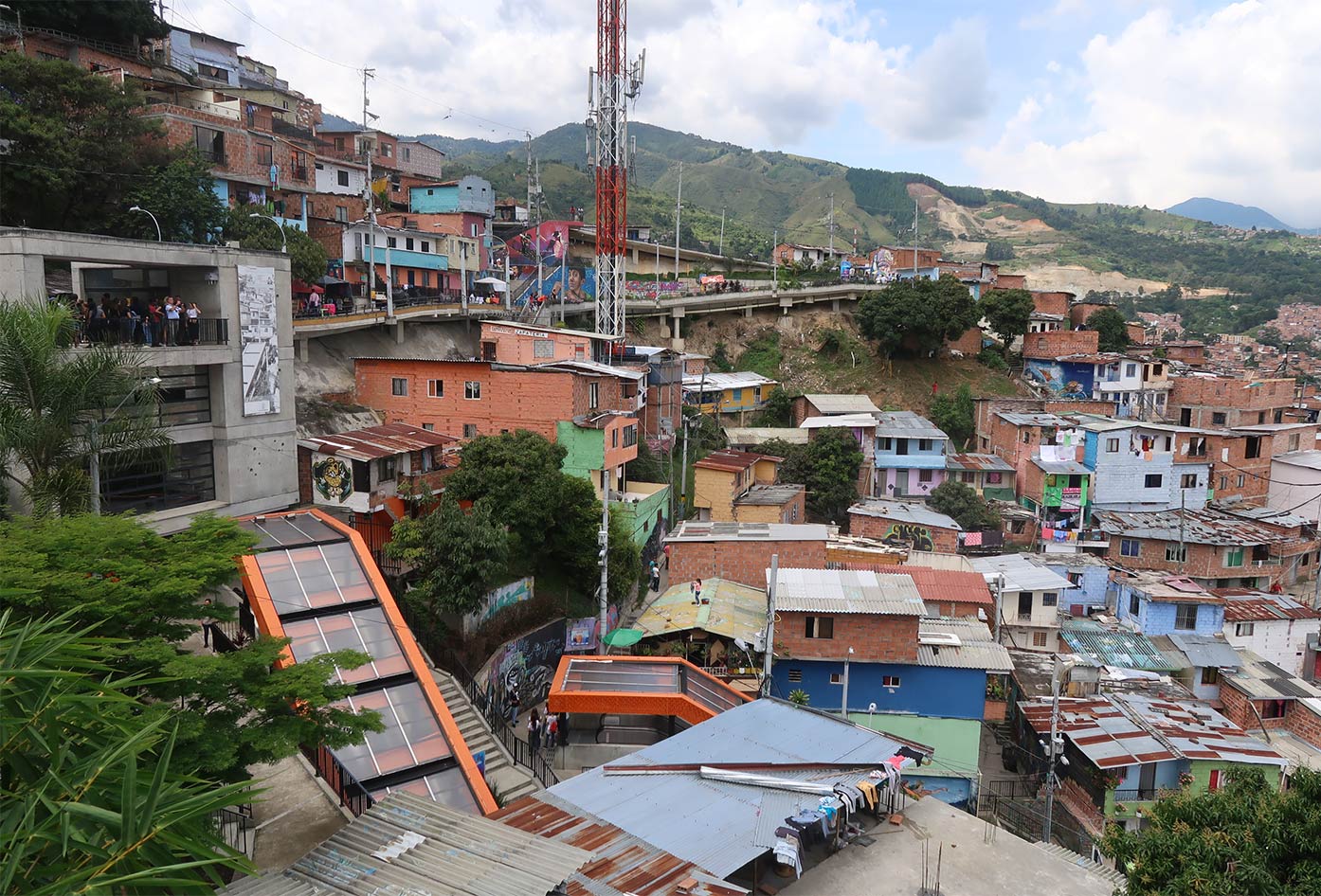 It is easy to forget you are in one of the most dangerous cities in Colombia when it comes to crime statistics. This usually happens when on foot. In most cases, you can tell when the city is breaking off into a residential area.
5 Areas of Medellin to avoid:
Barrio Trinidad
La Rosa
Santo Domingo Savio #1
Villa Guadalupe
This advice should help you to avoid walking into any needlessly dangerous areas in Medellin. Although it may seem cool, I'd avoid walking around late at night, especially if you are not in a party of four or more people.
Try and avoid doing this, and you should generally feel safe in Medellin. Unruly characters are far less likely to approach larger groups.
💡Smart Travel Tip
There are some great hostels in Medellin for meeting like-minded travelers to group up with.
Medellin Nightlife
Medellin is arguably the king when it comes to its varied nightlife in Colombia. The best district to visit for a night out is El Poblado.
Here is where you'll find the biggest mix of bars and clubs, and overall is the best all-round nightlife destination.
Head to Parque Lleras which is full of bars and clubs, with some of the best including Discoteca Bolívar and SkyBar.
Another popular area to go out is Laureles, which is popular among locals and great for dancing the night away to some heavy Salsa music.
Be sure to head out to Tibiri at least one of your nights in Medellin!
It's soothing to know that parts of Colombia are safer than most American countries.
But no matter whether you're off the beaten track somewhere in Antioquia or in the city of Medellin.
Medellin, Colombia: Safety Tips
⤵️ Here are some useful tips to help you on your trip:
A universal Medellin safety law is don't flaunt your money or your tablets/devices in public.
If you are a person that suffers from typical culture shock symptoms see our tips on adapting to new surroundings on this blog.
Stick to crowded areas and avoid dangerous individuals. You can still use Uber in Medellin, although it is officially forbidden, it's always a handy app to have on your phone.
Did you hear about the American tourist killed in Medellin? You can read the story and learn from the bad experience of others to help make your trip safer.
With so many places to visit in Medellin which are designed for the visitor experience, it isn't difficult to stick to the tourist areas and commercial hubs for added safety.
When negotiating with vendors remember that the cost of living in Colombia is relatively low compared to United States.
Keep your belongings locked and stored in a safe place.
Conceal your items, a PacSafe backpack is great for this.
Is Medellin a dangerous city for everyone or just tourists? You'll find locals are aware of the precarious situation in some neigborhoods and for that reason many locals choose not to go certain places at night.
Always wear clothing with zips and secure pockets. You could go as far as wearing some stash pocket clothing wear to conceal smaller items such as cash money.
Keep emergency money and contact numbers separately.
Keep these in mind, and Medellin will become very safe for you.
As a visitor, I also recommend that you be wary of fake police officers.
If you need to contact the police in Medellin or are being harassed by a police officer despite being perfectly obedient to the law. Contact the nearest CAI (Centro de Atencion Inmediata – local police station).
Got Travel Insurance for Medellin?

Designed by travelers, for travelers, World Nomads covers more than 150 adventure sports and activities so you can explore your boundaries.
Best time to visit Medellin
Starting off; Medellin is a pretty wet city to visit, although certain times will be drier than others.
December until March is the driest time for a visit, where rainfall averages between 4-6 inches per month.
As noted in my guide to the best time to go to Medellin, between April and November we see a pretty drastic increase of downpour. Expect between 7.5-11.5 inches falling throughout each of these months.
Daily average temperatures in Medellin are also unique, in that they hardly vary throughout the year. You can expect averages of 69-70°F, highs of up to 77-78°F and lows of down to 62-64°F.
Medellin Safety FAQs
See these frequently asked questions about safety in Medellin:
---
Is Medellin Safe?
With lots to think about, coming to Medellin can seem a daunting place.
However, I can guarantee you that if you take your time then you should find Medellin to be perfectly safe as you go about your day.
There really is no reason to worry, though; safety in Medellin has transformed, having left behind its previously murky reputation.
I personally revisit the city year after year and have recently updated my guide on what to in Medellin if you're looking for more ideas.
📌 Like this article? Pin it…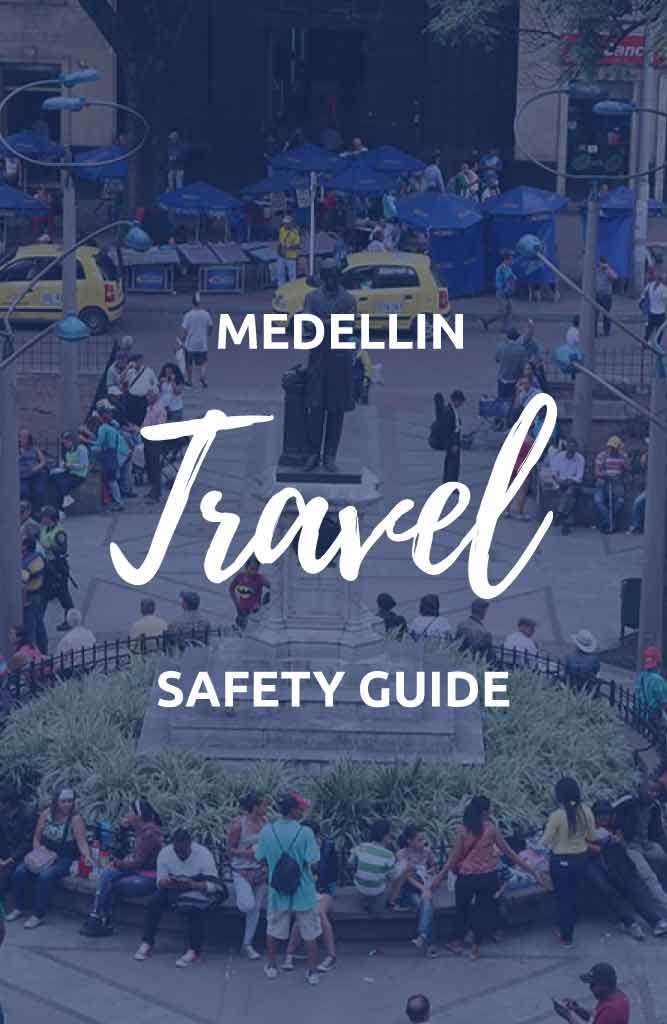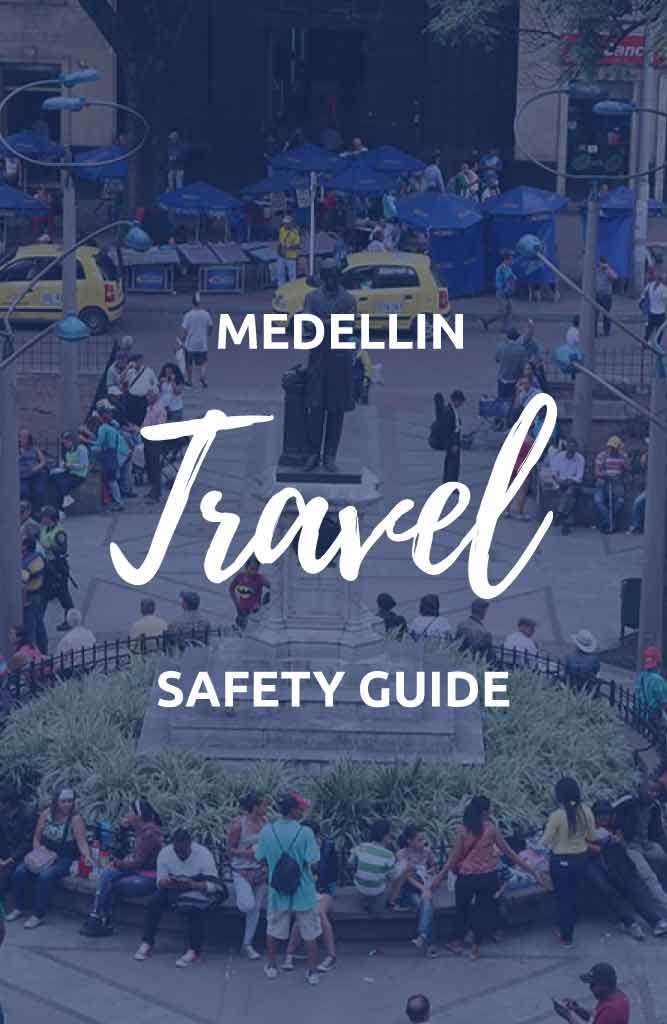 Missing something? Got tips, tricks & advice we can learn from?
💬 Leave a positive comment or lets start a conversation below!
---
"Dear friend! Some links in this post contain affiliate links. Meaning, if you click through and make a purchase, book a hostel or sign up for a tour, I may earn a small commission at no additional cost to you. Your support means a lot and helps me to keep traveling and maintaining the quality of this site for you."