Is Panama safer than Mexico?
When you want to visit Latin America and get as close to Central America as possible, Panama and Mexico are two of the first names that come to mind.
It goes without saying, they're both amazing and culturally rich destinations that offer a diversity of activities and adventures for all types of travelers.
But are they safe? And is Panama safer than Mexico? That's what we'll discuss today, so keep reading to find all the information you need.
Is Panama Safer Than Mexico?
Again, both of these Latin American nations attract curious travelers from all over globe and are known for their incredibly diverse cultures.
However, as well as been sandwiched between the Atlantic and Pacific Oceans both Mexico and Panama are known for soaring crime figures.
Depending on where it is in the country you'd like to go, you'll want to make sure you are visiting a part of the country that is regarded safe for tourists.
Let's start by looking at Panama and the safety situation there…
Panama Safety
Panama is a lively and authentic country where the old and new worlds seem to combine perfectly. You will find cosmopolitan landscapes, rainforests to explore, and a wide variety of adventures.
It doesn't matter what type of traveler you are, Panama will live up to your expectations. So, let's learn a little bit more about the safety level.
Is Panama Safe?
Yes, Panama is generally safe to visit! The locals are very friendly, especially in rural areas, and they're willing to provide tourists with guidance.
However, Panama isn't the safest country you'll ever visit. As a tourist, you need to know the risks you face when it comes to crime and disorder.
Yes, violent crime is an issue, and though tourists are not specific targets, being cautious is an absolute must if you want to enjoy a safe trip.
Been in the wrong place at the wrong time can't always be avoided but knowing when and when not to make certain movements as a traveler can.
Also, learning some basic Spanish from a book like this one before you arrive will help you when connecting with locals along the way too.
Crime Rate in Panama
According to Macrotrends, the crime rate in Panama as of 2019 is 11.59, which is quite an increase from 2016, when it was at 9.20.
This means there's a moderate crime level and the increase in the last few years has been significant. Most crimes fall under the category of bribery and corruption, which is not something tourists need to worry about.
Most of the crimes that can affect tourists relate to petty crime and muggings. Pickpocketing is the most common risk, so keep that in mind.
You can carry a money belt like this one or an equivalent style deterrent to help conceal your cash and smaller belongings such as your keys.
Always be aware of your surroundings and keep your belongings close. Overall, following basic safety tips is necessary when visiting Panama!
Safest Places in Panama
If you want to explore Panama without feeling like you have to watch your back all the time, focus your itinerary on the safest places in the country.
Believe it or not, Panama City is one of the safest places in the country you can visit, but also make sure to stay away from bad neighborhoods.
While here, why not do this 5 hours Panama City tour to get a good idea of controversial political, social and military history of Panama?
Additionally, Boquete is a chill mountain town that's quite safe. You should also visit Coronado, a lovely beach town around 80 km from Panama City.
Then you have the backpackers paradise of Bocas del Toros, where crime is quite low which offers vibrant culture, beaches, rainforests, and surfing.
Some other popular safe places in Panama that are more off the beaten path include El Valle de Anton, where you can find a lot of natural beauty and safe places include Pedasi, Santa Fe, Volcan, and David.
Most Dangerous Places in Panama
In Panama, there are a few places tourists shouldn't visit. Especially close to the border between Panama and Colombia, known as the Darién Gap and is very dangerous due to notorious drug traffickers and rebel groups.
One of the main places you should stay away from is the city of Colon. Street crime and gang activity are very common here, so you won't be safe.
Additionally, if you're planning on visiting Panama City, be sure to stay out of neighborhoods like El Chorrillo, El Marañón, and Curundu.
I suggest checking out some of these top rated hostels if you're on a backpackers budget or these more affluent options if you're on vacation.
Also aim to avoid the Mosquito Gulf coastal region (Don't travel within 10 miles of the coastline), Juan Diaz, San Miguel, Cabo Verde, Santa Ana, Pedregal, San Miguelito, Veracruz Beach, and Santa Librada, among others.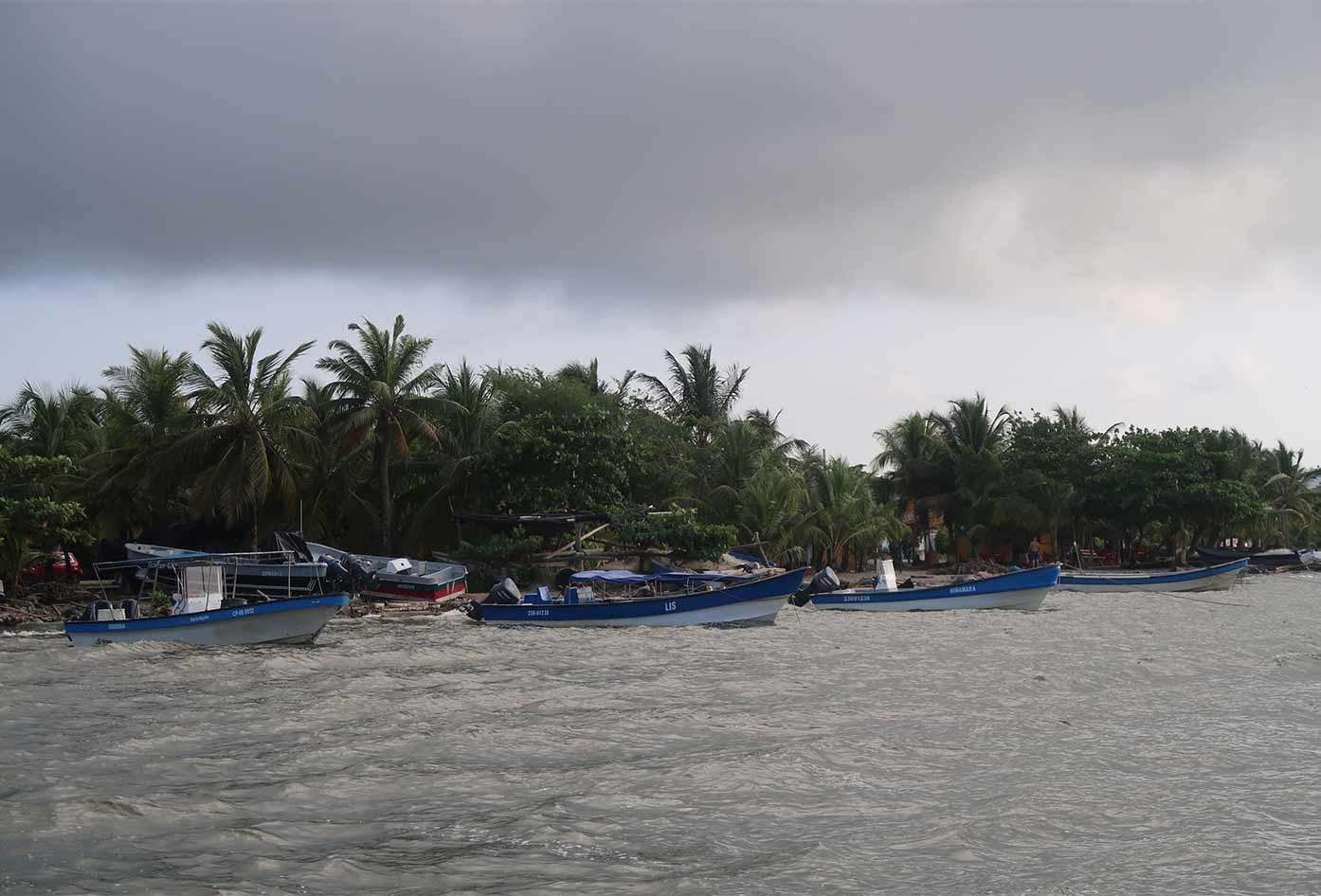 All in all, Panama is safe to visit as we've identified, and now you have a basic overview of what the country holds in terms of safety, let's head further north and look at what Mexico holds for this comparison guide.
Mexico Safety
Mexico is known for a lot of things, including its delicious food, welcoming locals, dynamic cities, ancient ruins, incredible beaches, and much more.
Although things have improved considerably in Mexico over the last few decades, there are still many areas that are very dangerous.
For example, did you know that the tap water in Mexico is not safe to drink? What about the street food? These are just some of the things to prepare for to be able to have the best possible travel experience here.
When it comes to crime though, here's what you need to know…
Is Mexico Safe?
Generally, Mexico is safe for tourists, but petty and violent crimes are big concerns to keep in mind. It's very important to do your research and make sure you focus your itinerary on tourist areas and 'known safe locations'.
I can't say Mexico is the safest place you'll ever visit, but tourism is booming and a major industry here, so most tend to have a good time.
This is especially true when as a tourist you stay away from dangerous areas some of which can be on the fringe of the most popular tourist spots.
Crime Rate in Mexico
Using data collected by Numbeo we can see clearly see that the crime level in Mexico is currently at 54.36, with a 61.68 crime level.
Now, the biggest risks in the country affect locals, so they shouldn't concern tourists that much. These risks include car theft, property crime, bribery, armed robbery and assault, drug dealing, and more.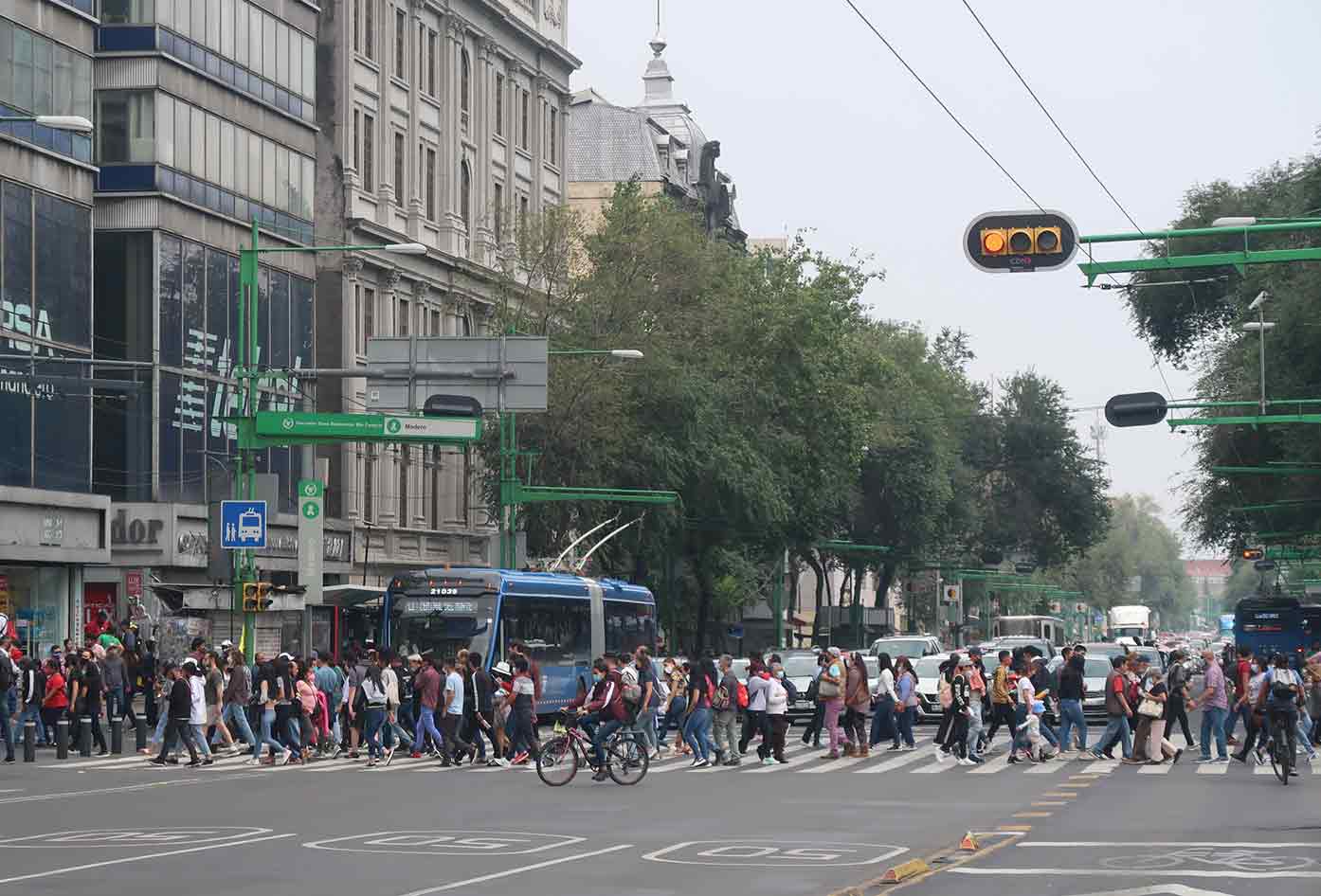 Like many places in Latin America (deemed safe or not), when it comes to tourists, muggings and petty crimes are the biggest concerns.
As such, I recommend you follow basic travel safety tips, such as avoiding bad neighborhoods (usually areas on the outskirts of town), not walking alone at night, being aware of your surroundings, and more.
Taking smart precautions is key here in Mexico! Carrying a money belt like this one to keep possessions hidden and steal-proof can go a long way.
I have written some of my best tips on safety in Mexico City for example as it is one of the first places that new travelers arrive to when visiting Mexico.
Safest Places in Mexico
To have the best possible experience visiting Mexico, I recommend you stick to safe places, some of which will be mentioned below in this guide.
For example, Merida is widely known as the safest city in Mexico and it is close to where Chichen Itza is located, so there's no shortage of adventures while staying there. Also, Playa del Carmen is a great place to visit.
Mexico City has a bad reputation, but it's relatively safe for tourists who stay in the historic center, just make sure to avoid bad neighborhoods.
Other safe places in Mexico include Puerto Vallarta, Sayulita, Huatulco, and San Miguel de Allende. All of these places are beautiful and provide plenty of opportunities not only for fun, but lots of cultural exploration, too.
Places to Avoid in Mexico
There are many places in Mexico to avoid. Some of them are quite popular, such as Cancun and Acapulco, but they're not suitable for all tourists.
The states of Guerrero, Sinaloa, Colima, Zacatecas, Michoacan, and Tamaulipas must be actively avoided because they are some of the most dangerous states in Mexico for unexpecting tourists looking for a vacation.
Although popular: Chihuahua, Jalisco, Baja California, Sonora, and Guanajuato are also violent Mexican states too, so keep that in mind.
I highly recommend you do your research when planning a trip to Mexico to make sure your activities and adventures take you to safe areas.
Got Travel Insurance for Latin America?

Designed by travelers, for travelers, World Nomads covers more than 150 adventure sports and activities so you can explore your boundaries.
Panama or Mexico: Which is Safer?
At this point, I can confidently say that Panama is safer than Mexico as a whole. There's less violent crime, but, petty crime is still a concern.
That's not to say Mexico is not worth a visit, it just means that (depending on where you go) you'll have to take more steps to ensure your own safety.
Also, this is taking into account that Mexico is 2000% bigger that Panama.
Check out this list of safe countries in Latin America to visit if you are open to exploring other nearby nations, or want more ideas on where to go.
📌 Like this article? Pin it…
Will you choose Panama or Mexico when traveling to Latin America?
💬 Leave a positive comment or lets start a conversation below!
---
"Dear friend! Some links in this post contain affiliate links. Meaning, if you click through and make a purchase, book a hostel or sign up for a tour, I may earn a small commission at no additional cost to you. Your support means a lot and helps me to keep traveling and maintaining the quality of this site for you."