Is Huatulco safe for visitors to Mexico right now?
Huatulco, which is located in the Mexican state of Oaxaca, is a lesser-known Mexican beach town that is still somewhat of a hidden gem!
The natural setting is stunning and it's the perfect stop to make if you just want to relax in this resort town and spend time on beautiful beaches.
But you can also enjoy the nightlife, explore archeological sites, release baby sea turtles, tour a coffee plantation, explore the local cuisine.
Then if you into water sports you can enjoy activities such as snorkeling, sport fishing, zip-lining, whitewater rafting, and more.
Is Huatulco Safe?
This guide lays out the information you need regarding travel safety in Huatulco and will hopefully clear up any doubts about this Mexican town.
With the tips in this guide you should be able to start to plan your visit with confidence. As well as offer ideas on what to do, I'll also share some tips on solo travel in Huatulco, advice on how to get here plus where to stay.
If you'll be traveling here from Oaxaca City then you can see the section on how to get to Huatulco by car for tips about renting/driving a car in Mexico.
Is It Safe to Travel to Huatulco Right Now?
Yes – Huatulco is safe to visit right now. This lovely resort town is one of the safest places in Mexico that you could visit as a tourist in Oaxaca state.
The crime rate is low, the locals are friendly, and tourists are treated first class here, because quite frankly, they want you to come back.
That been said, it's important to practice the same travel safety tips you'd practice elsewhere in Mexico but with the idea that after all this is small town so you'll feel more secluded than in other Mexican beach towns.
Meaning, you won't have to worry about Huatulco's safety much when it comes to violent crime, but you still have to take care of yourself.
You will have more chance of been in a collision with a car or motorbike since this is a a place where after dark the roads are poorly lit if at all.
The only risk that may affect tourists directly is petty crime, which is common all over Mexico, so take precautions when you're out and about.
Safety Facts About Huatulco/Oaxaca, Mexico
To support my own travel experiences, I usually look at Numbeo.com for actual safety facts! However, they don't have any data for Huatulco.
What they do have, though, is data on Oaxaca city, which is the capital of Oaxaca, the state where Huatulco is located. This can serve as a reference.
Here are some facts about safety in Oaxaca/Huatulco:
The crime index is 40.72.
The highest risks are corruption and bribery.
Moderate safety risks include home break-ins, muggings, car theft, property crime, armed robbery, and assault.
It's very safe to walk during the daytime.
It's moderately safe to explore the town on foot at night.
If the region's capital city is that safe, it's safe to say Huatulco safety is not something to worry about. But again, take that with a grain of salt.
If you will be arriving to Huatulco by plane you'll want to check out this airport transfer that will take you directly to your hotel or accommodation.
Also, no matter whether it is something that fascinates or frightens you, it is worth noting that there are sharks in Mexico and they can get close.
There have been sightings of sharks between Puerto Escondido and Huatulco so you must take precautions when entering the water here.
Is Huatulco Safe to Travel Alone?
Is Huatulco safe for solo travelers? Absolutely! Though I don't recommend traveling alone if you'll be going in the water, otherwise, you will be fine in this Mexican resort town. Just make sure to follow basic travel safety tips.
There are some great hostels in Huatulco that you can stay at for a low cost price. In most cases, hostels are a great way to meet likeminded travelers, tap into the local vibe and even make some lifelong friends along the way.
In some cases, you may want to avoid standing out as a solo traveler so you're not perceived as vulnerable. But if meeting or hanging out with other is not an option then always be aware of your surroundings.
Overall, all you need to remember is to be an extra smart, cautious solo traveler and you'll have an amazing time exploring Huatulco.
💡Smart Travel Tip
As usual, while in Mexico, carry a phrase book like this one because knowing Spanish helps in many situations, especially when traveling alone.
Is Huatulco Safe at Night?
Yes, Huatulco's safety level at night is quite high. You should not feel unsafe walking around at night, but I recommend you avoid it as much as possible.
If you do take a walk at night, make sure to stick to populated areas.
If you've gone on a night out, always take a taxi to go back to your hotel.
Also, avoid drinking too much, and be careful of what you eat, especially if you're on your own. If you're traveling with a group, you have people to look out for you, so you can let loose a bit but always prioritize your safety.
To be have an extra layer of security aim to let your most trusted friends and family back home know what you're up and where you're going next.
Backpacking Huatulco Safety
Is Huatulco safe for backpackers? Yes, it is! It's not only safe, but it's also a whole lot of fun. Backpackers can have an amazing time visiting this town because there's a great variety of activities and they're quite affordable.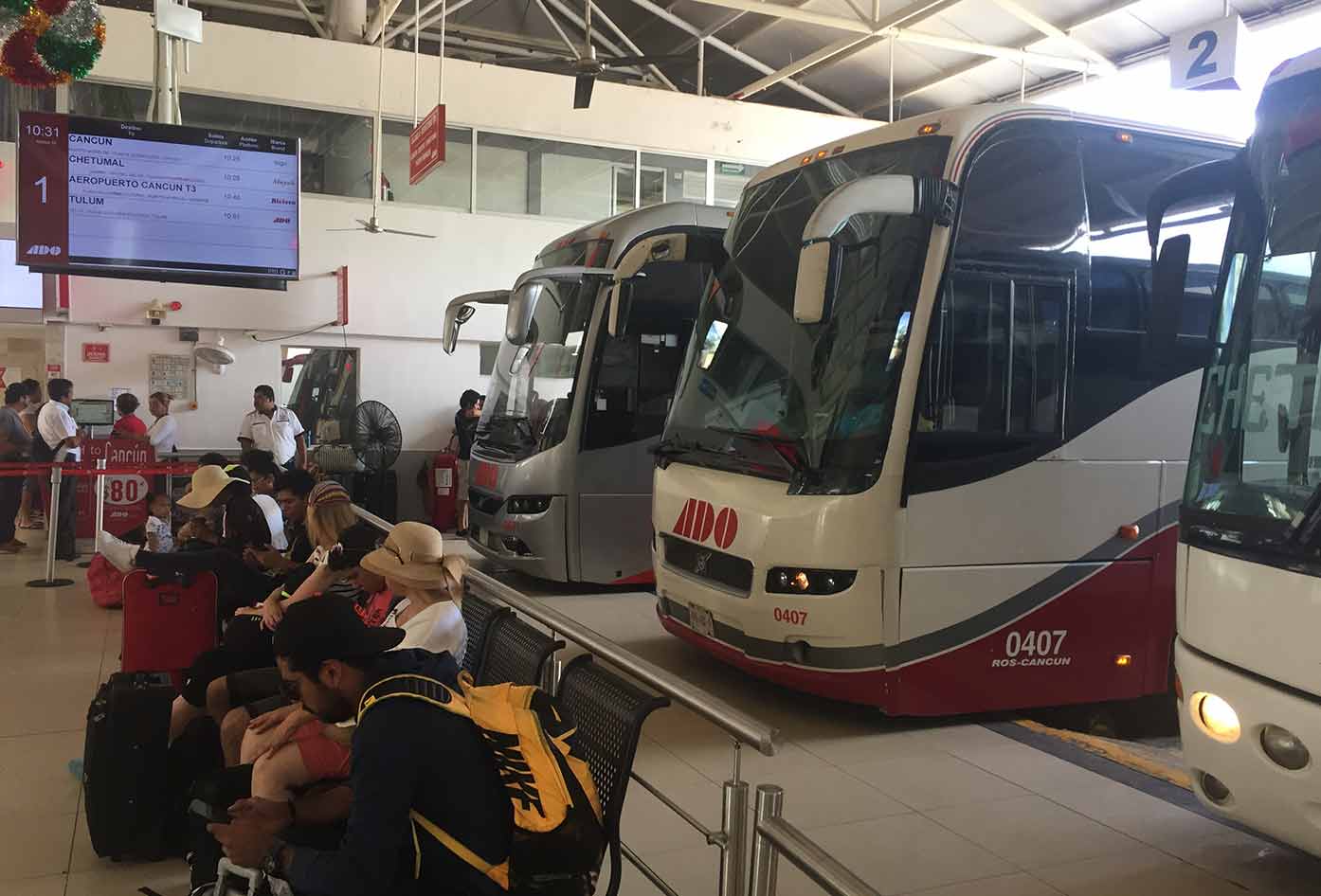 I recommend you do your research beforehand to have a general idea of where you need to go and how much things cost.
As a backpacker you should be open to visiting as many new places in Mexico as possible. Be sure to see this list of activities in Huatulco as there are some you should definitely consider which include ATV tours, hiking tours, zip-lining, and visiting the many different beaches in town.
Huatulco: Travel Safety Tips
Even though Huatulco's safety is relatively good, you should still follow a few basic tips to keep yourself safe. Here's what you should keep in mind.
⤵️ Below are some useful tips to help you on your journey:
What ever you do, don't drink the tap water here! It's unfiltered and you may get sick. Stick to water bottles or even a Grayl bottle to be more environmentally friendly along your travels in Mexico.
Sharks are not a mayor worry and are rare. However, when you're at the beach, look for signs to make sure it's safe to swim. Some beaches have rip currents, so look for signage before you get in the water.
Wear a crossbody theft bag when you're out and about, and keep it on the front of your body to avoid pickpocketing or theft in the hostel.
Dress to blend in, by this I mean just look like an average tourist nothing more nothing less. Always be aware of your surroundings.
While you're here be sure to do one of the coffee tours on offer and learn all about where some of Mexico's best coffee beans are grown.
Avoid looking lost, look for directions before you head out.
Not matter how tanned you like to get, remember to carry reef-free sunscreen (and apply it) to protect your skin from harmful UV sun rays. Sunstroke can last 2 to 3 days and can ruin a good trip.
Though walking at night is safe, use taxis if you're returning to the hotel late at night. Be extra carful if taking motorcycle ride from locals.
Make sure to use trusted and accredited hotels in Huatulco for a comfortable stay. Then once you've booked your room, you can always book taxis or more private excursions through the hotel.
Avoid drinking too much if you decide explore the nightlife here.
Don't flaunt your valuables and avoid wearing expensive jewelry and watches, they can draw unwanted attraction in these types of places.
If you've got enough free time to spend in Huatulco, why not visit Hagia Sofia Botanical Park where you can breathe the most crisp air and connect with many butterflies and birds in their natural habitat?
Follow these simple tips and you'll be able to stay safe during your visit Oaxaca. Also, do extra research and prepare well for your journey.
How to Get to Huatulco from Oaxaca City
Getting from Oaxaca City to Huatulco is quite easy and you have a few options to consider. The safest option is hiring a private car or van.
Also, it's the best option when traveling in a group. Depending on where you hire from it can cost up to $450 per car and it will fit 8 passengers.
This type of ride will take around 6 to 7 hours, and you'll be able to request as many breaks as you need to eat or use the bathroom as you want.
Alternatively, you can rent a car and drive there yourself. The ride will take between 6 and 7 hours, and the car rental will cost $30 to $45 per day.
If you want to get there faster and money's not an issue, booking a flight might be the right option for you. The flight will only take 30 to 45 minutes, and the tickets cost between $150 and $200 per person. There are only two companies, AeroVega and AeroTucan, so do your research.
Last but not least, you can take an ADO bus from Oaxaca to Huatulco. This will cost around $30 per person and the ride will last 8 to 10 hours.
Daytime and overnight buses are available on this route, so you can choose the one that suits your itinerary the best. I suggest you read this Mexico bus travel guide for more information on using public transport here.
Got Travel Insurance for Mexico?

Designed by travelers, for travelers, World Nomads covers more than 150 adventure sports and activities so you can explore your boundaries.
Is Huatulco safe to visit?
So, is Huatulco safe? It sure is! This is a resort town, so crime is low. It's safe to walk around and enjoy whatever activities your heart desires.
As I always say, you will still need to be a cautious traveler, no matter where you go in Mexico, especially if you are traveling alone, but Huatulco is one of the safest destinations in Mexico hands down.
If you're not convinced that this region is right for you, why not compare other safe towns in Mexico to get a better idea of what else is on offer?
📌 Like this article? Pin it…
Did this guide help you to get advice about safety in Huatulco?
💬 Leave a positive comment or lets start a conversation below!
---
"Dear friend! Some links in this post contain affiliate links. Meaning, if you click through and make a purchase, book a hostel or sign up for a tour, I may earn a small commission at no additional cost to you. Your support means a lot and helps me to keep traveling and maintaining the quality of this site for you."