Did you know that the safest city in Mexico has been awarded to Merida?
One of the most popular cities to visit in Mexico, Merida is a must-stop along any itinerary in this spectacular country.
Here you can immerse yourself in culture, explore nearby Mayan temples as well as swim in the picturesque cenotes.
Merida also happens to be one of the safest cities you can visit in Latin America too, which is a big reason why it's so popular among tourists.
The Safest City in Mexico
This guide explores everything to do with traveling to Merida and covers some important aspects you need to know about safety in Merida.
Aside from equipping you with some general safety tips, this will include topics such as why Merida is so safe, as well as if there are any bad neighborhoods to avoid in Merida so you can always stay safe.
As well as giving you the safety tips, I will also cover a couple of things to do in Merida so you can connect yourself with some of the best activities.
Merida: The Safest City in Mexico
Calling Merida the safest city in Mexico is a big statement when you consider all the ugly news reports that come out of the country.
We all want to believe that there are safe places in Mexico to visit despite what the news tells us. So let's start by looking at the why:
Why is Merida so safe?
If you've already read this article here, you'll have seen that the stats really don't lie; Merida is officially one of the safest cities to visit in Mexico.
The main reason for this is due to the absence of drug cartels. Violence associated with the drug trade is rampant in some areas of Mexico, however, Merida has never attracted these kinds of vibes.
This is due to both increased security in the area, and also the local culture (yep, you heard that right!). As far as Mexican stereotypes go, the Yucateco people are known for valuing safety above all, and anything that threatens this makes them do whatever is necessary to expel the threat.
Walking around Merida, you'll see a police presence, usually on every second street or so. This has been another major factor in preventing crime in Merida, where pretty much everything is either seen or heard.
In fact, the safety situation is so good that foreigners and ex-pats in Mexico are moving to Merida for this very reason!
Peace of mind equals a higher quality of life. Now whilst Merida is safe on a human-human level, you'll still need to be careful of other things.
These things include: drinking tap water and eating raw vegetables since they carry risks of bacteria or other things you'd rather not meet.
Always stick to drinking bottled water when in Mexico. For more useful information, read more about drinking the water in Mexico on this blog.
Merida Historical Center
The heart of Merida is simply stunning, and you'll find lots of colonial architecture as well as friendly locals open for an impromptu chat.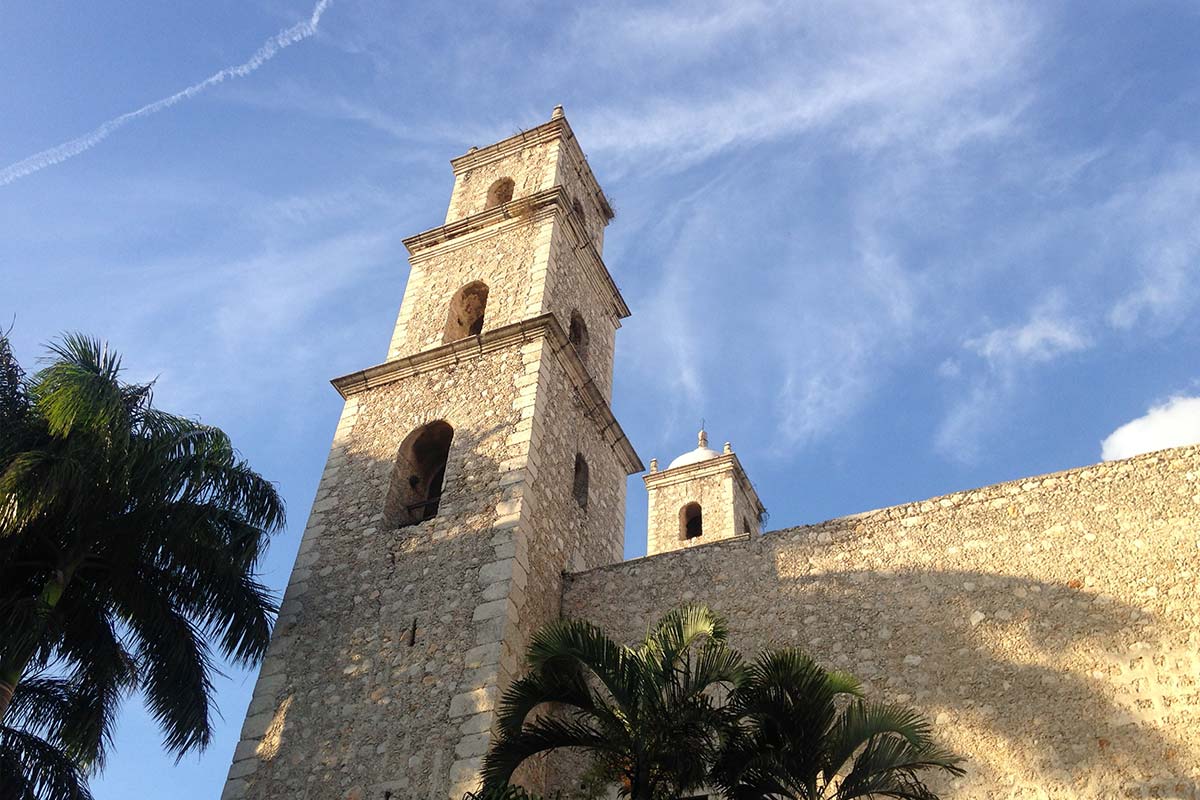 And of all areas to stay in and visit in Merida, the Historical Centre is by far the safest of them all. Here there's a lot of police presence, and even at night, you can walk around by yourself and never feel any bad vibes.
Of course, this isn't a license for you to get drunk and leave your things on the street expecting to see them there the next day, however, you can lower your guard (especially so if you've recently come from Cancún, Mexico City or any other 'less safe' Mexican city) while here.
If you want to further understand the safety situation in Cancun right now be sure to read my Cancun safety guide published on this blog.
In the Historical Centre, it is also safe to travel by Taxi, and even public transport if you're looking to further save. You'll also find apps like Uber in Merida which are pretty useful for getting around the city.
Dangerous Neighborhoods in Merida
Most of Merida is safe to visit, apart from one area. This area is known as South Merida and is anything south of the International Airport.
This includes neighbourhoods such as Santa Cruz Palomeque, as well as anywhere around Calle 86. Locals say to draw a line after Santa Lucia park.
Other areas to be cautious of (not necessarily dangerous, but have an increased risk of petty theft) are in the local markets. Given these are more run-down, there tend to be many poorer locals coming and going.
This isn't a problem in itself, however, in these areas, there'll always be one or two unsavory individuals looking for a quick buck.
So if visiting Merida, make sure to leave your valuables back at your apartment, and bring little cash with you. I suggest travelers carry a money belt or equivalent out with them to conceal any 'must-carry' valuables.
Is Merida safe at Night?
Yes, Merida is very safe at night! If you've been traveling around Mexico, or have been to other parts before, you're probably used to raising a guard when heading out for the evening.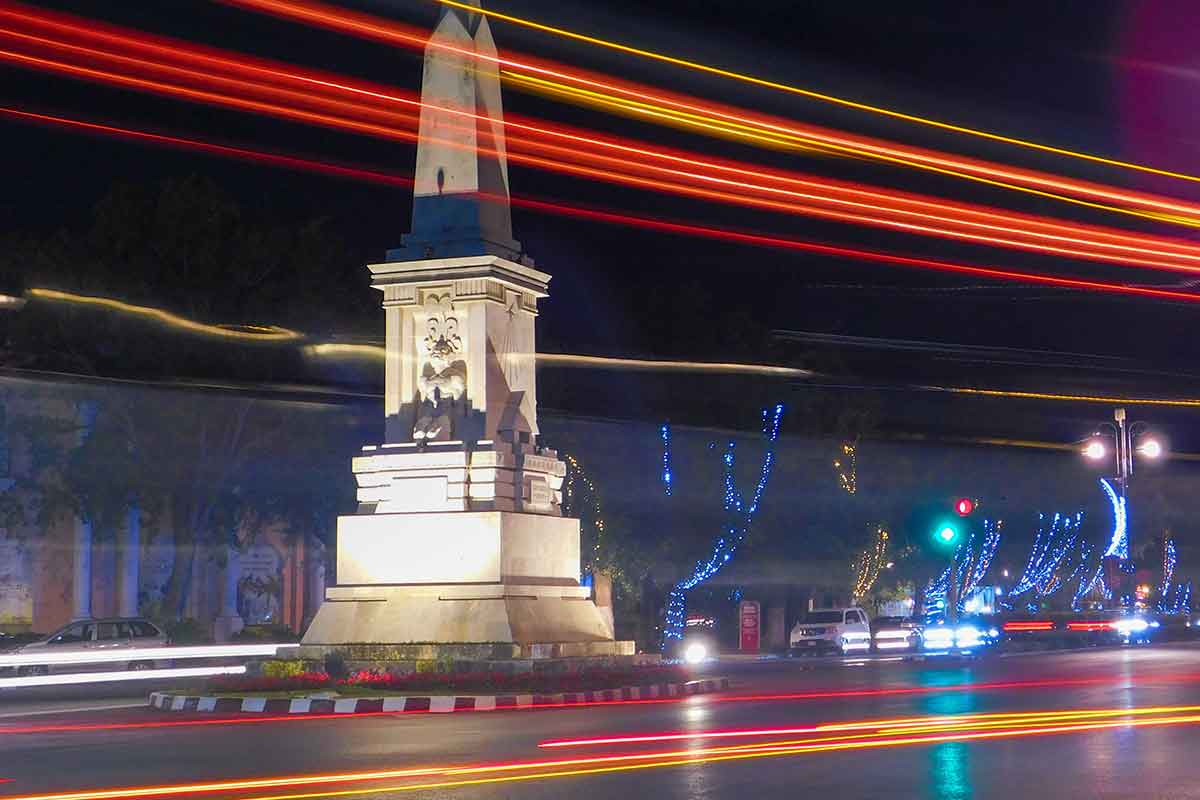 And given some parts of the country can be pretty dangerous, it's a pretty smart strategy. However when in Merida, you can finally relax as there are literally no problems or things to worry about.
When heading out to the Historical Centre, you can walk around by yourself at night with no problems. As long as you are not drunk and disorderly, which does happen, you'll free safe and confident that you're out of harm's way. I wrote even more Merida safety tips which you can see too.
Of course, don't deliberately start walking around at 2:00 am for the thrill of it, but with the heightened police presence here, there are barely any incident reports during these later hours so you are good to go.
What to do in Merida
Merida and its surrounding region are full of awesome things to see and do, and below we'll take a look at the very best nearby cultural gems.
Gran Museo del Mundo Maya
This epic museum is a must-visit in Merida is a specialized museum with a host of artifacts from the Mayan empire.
With over 1000 different Mayan artefacts, it's the perfect place to learn about the history of the Yucatán, which is good to know before visiting the different pyramids. All the displays have detailed descriptions in both English and Spanish.
Dzibilchaltún
While in the Yucatan, there's a chance you'll visit Chichen Itza from Merida or Cancun. But, why not visit another awesome Mayan site? Dzibilchaltún has some scenic ruins and is just a 30-minute drive from Merida's center.
Ik Kil Cenote
The Yucatán region is known for its abundance of beautiful cenotes. Whilst there are many worthy options to visit, Ik Kil is a great choice with its picturesque cave setting.
It's located near Chichén Itzá, and therefore it's a good idea to combine this with a tour of the legendary pyramids.
Merida Travel Tips
Let's now take a look at some tips for staying safe in Merida:
Leave Valuables in your Accommodation – Despite Merida being so safe, it's still best to leave things like your passport or cash locked away safe.
Dress Down – When heading out for the night, avoid wearing too much jewelry or any expensive accessories. Like anywhere in the world, there'll always be opportunistic thieves, and you'll want to avoid attracting too much attention.
Avoid Poorer Neighborhoods – Whilst the majority of Merida is safe, there are still some parts that are less so. As we've already mentioned, avoid heading to areas within South Merida.
Carry Sunscreen – Staying safe also means protecting yourself from sun-induced illnesses. Protect yourself with some eco sunscreen as sunstroke can last between 2 to 3 days and ruin your trip.
Got Travel Insurance for Merida?

Designed by travelers, for travelers, World Nomads covers more than 150 adventure sports and activities so you can explore your boundaries.
The Safest City in Mexico: Merida
That's all for this guide on Mexico safest city, Merida. This city is one of the best to visit in Mexico, and despite being so popular, it still retains an authentic vibe.
There's also many awesome things to do in the surrounding region too, like visiting Caribbean beaches or exploring Jungle Temples.
In this guide, we've explored Merida and the best things to do. I've also looked at how safe the city really is, the best areas for a stay, as well as some tips on how to stay safe.
Are you feeling inspired? Read this exclusive guide that looks at other safe cities in Mexico to get an idea of what other cities made it on my list.
📌 Like this article? Pin it…
Did this guide help you discover Mexico's safest city?

💬 Leave a comment below or let's start a meaningful conversation…
---
"Dear friend! Some links in this post contain affiliate links. Meaning, if you click through and make a purchase, book a hostel or sign up for a tour, I may earn a small commission at no additional cost to you. Your support means a lot and helps me to keep traveling and maintaining the quality of this site for you."