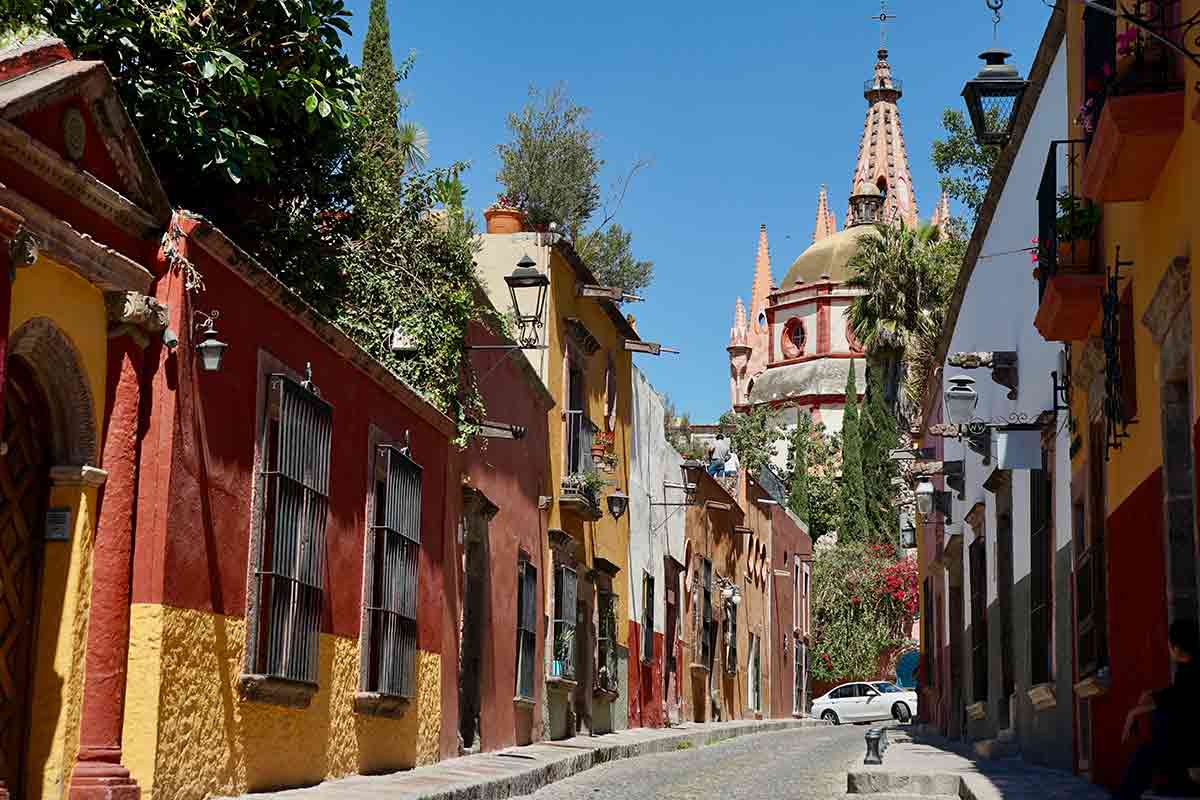 Is San Miguel de Allende, Mexico safe for new travelers?
If you've only just learned about San Miguel de Allende, it is a charming colonial-style city known for being colorful and full of culture.
The city encompasses 24 blocks of narrow streets, vibrant markets full of artisans, an active wine scene, and impressive cuisine.
Overall, this city which is located just 4 hours from the capital and is one of the best destinations in Mexico for those who want to walk around and take in the sights, people-watch, and immerses themselves in the culture.
Is San Miguel de Allende safe?
But is San Miguel de Allende safe for unexpecting travelers and what are some of the common crimes to watch out for as a visitor?
That is the exact question this page answers for you as well as provides the information you will need to be able to travel to this location safely!
Firstly, let's look at the current situation and see what to expect.
Is It Safe to Travel to San Miguel de Allende Right Now?
Yes, it is! San Miguel de Allende is a popular tourist city, so the crime rate is low compared to other dangerous Mexican cities with sinister reputations.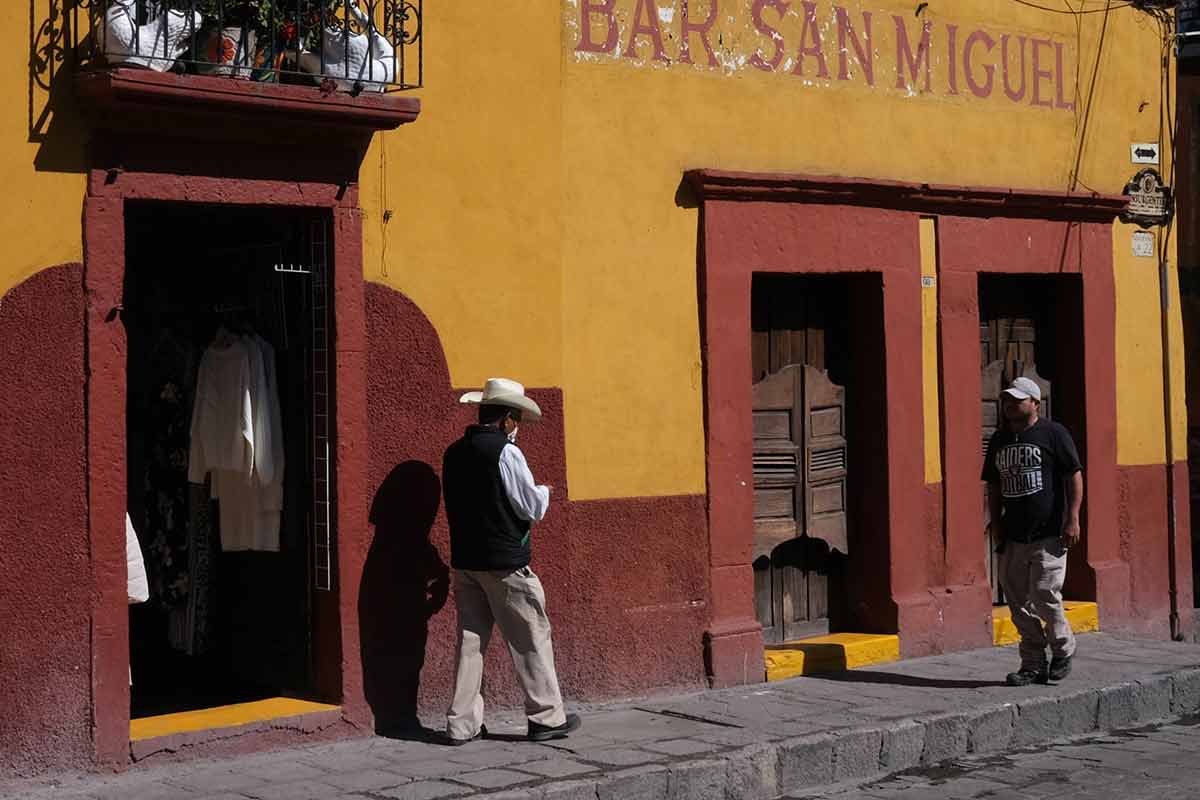 While here though, you will still need to exercise precaution and do your research, but overall, San Miguel de Allende is very safe for travelers.
You'll have a wonderful time, especially in the tourist zone, which is a UNESCO World Heritage site that encompasses the entire city center and where most of the activities are. You can still safely venture out into other parts of the city, but be sure to avoid bad neighborhoods!
💡Smart Travel Tip
To avoid being a target, try to avoid walking or loitering around the bus station area too much if you can help it that is, or, at least get a taxi or Uber from there to your hotel without hanging around too much.
Safety Facts about San Miguel de Allende
Numbeo confirms that safety in San Miguel de Allende is quite high.
The crime index is 50.59 while the safety index is 49.41, and the biggest risks are property crimes, corruption, and bribery.
When it comes to tourists, the biggest risks are petty crimes but they're not super common either.
Walking around San Miguel de Allende during the day is very safe and it's moderately safe to do so at night. Still, you should be cautious!
Is San Miguel de Allende Safe to Travel Alone?
Safety in San Miguel de Allende is high so solo travelers are common, including solo women too. In fact, many solo travelers I met in Mexico City had recently returned from the San Miguel with nothing but good reports.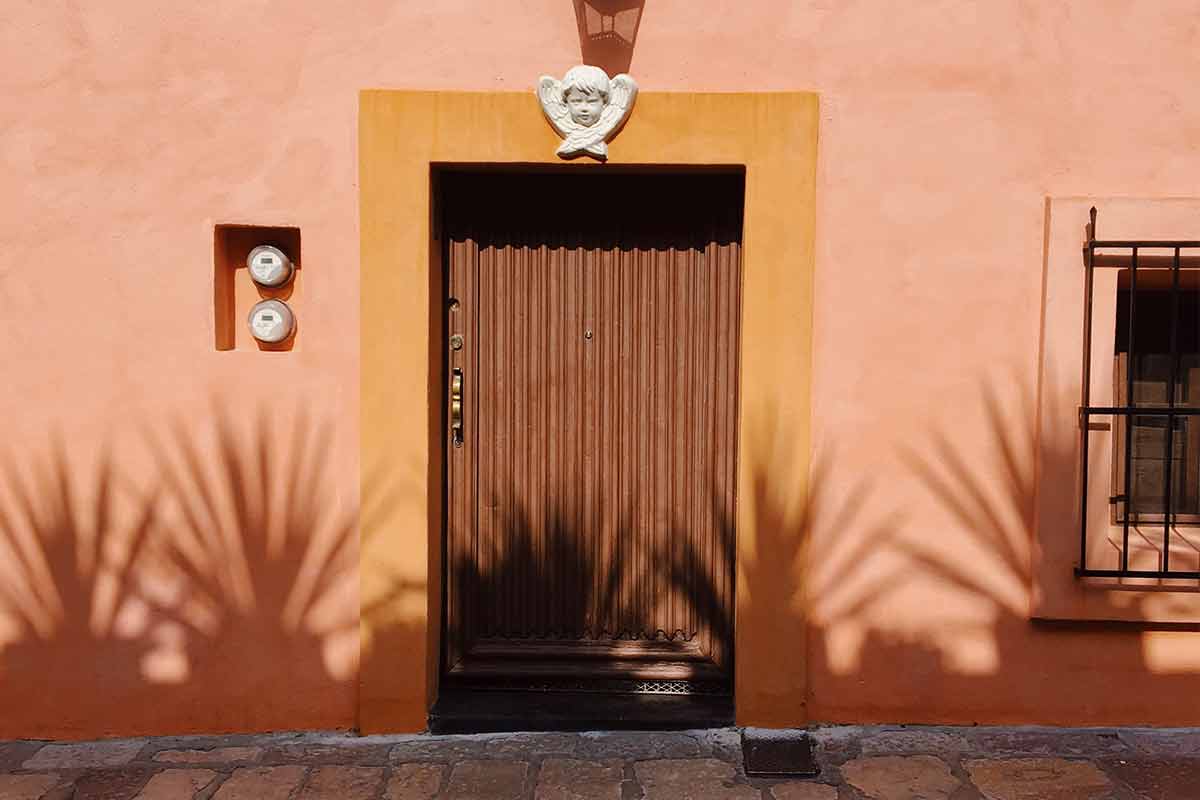 I recommend you plan your trip more carefully if you're traveling alone, but you won't feel the need to constantly look over your shoulder as you should in other Mexican cities, especially as a solo female traveler.
No matter where you find yourself in Mexico knowing some basic Spanish conversation will help you a lot, especially when doing solo travel but it's not completely necessary to be able to get by.
So, is San Miguel de Allende safe for solo travelers? Absolutely!
I recommend you visit places such as Canada de la Virgen, an amazing archeological site, and El Jardin, which is the central square, among other places. You can also join groups such as SMAllende Friends and connect with locals and travelers in the area before you arrive.
Been here, you will learn that the violent crimes that you may hear or have previously heard about are usually between criminal gangs or drug traffickers who tend to leave the innocent tourist crowds alone.
Is San Miguel de Allende Safe at Night?
Yes, San Miguel de Allende is moderately safe at night. Because this is a tourist city, the streets are usually well-lit and the crime rate is not high, so there's not much to worry about.
Additionally, there's a police presence, which creates a sense of security. So, is San Miguel de Allende safe at night? Yes, but always be cautious, especially if you're alone.
There is a lively night scene in the city which is known for its rooftop bars and cocktails so it would be rude not to experience it for yourself.
However, when it comes to home time remain cautious. If you stay within close proximity of EL Jardin then you should be fine to walk back alone. If you feel in your gut something's not right, get a taxi instead of walking.
San Miguel does have a late-night scene. The city is known for its rooftop bars and excellent cocktail scene.
Backpacking San Miguel de Allende Safety
San Miguel de Allende has to be one of the best destinations in Mexico for backpackers, especially when starting a travel route from Mexico City.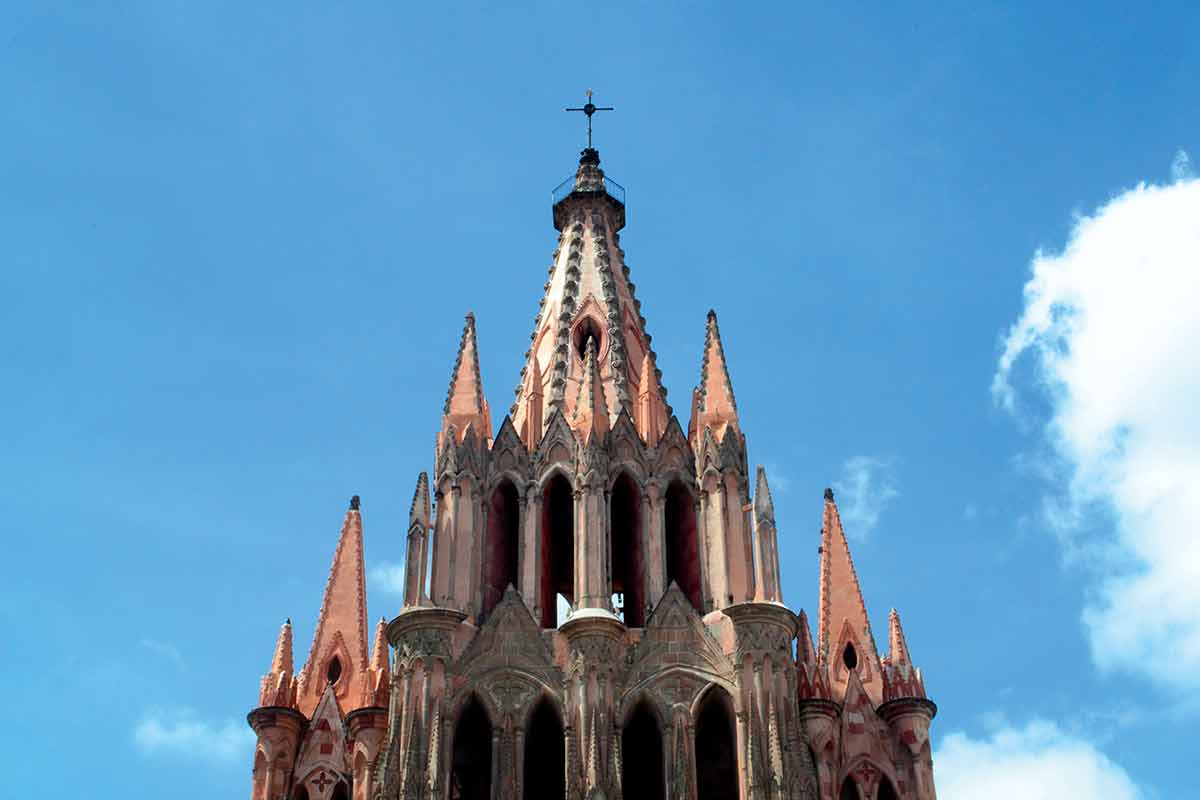 Not only because of the level of safety in San Miguel de Allende but also because of the many different adventures available in this charming colonial-style city. Whether that be the Horserback riding adventures or the chance to head out to Canada de la Virgen during your stay.
The tourist zone is a joy to explore and there's a lot to do, but you can also venture out and explore the surrounding areas as long as it's safe.
I recommend you do your research and prepare an itinerary for your trip. This will help you enjoy your trip a lot better while staying safe.
Do your due diligence so you can be aware of the areas you need to avoid as well as other risks for tourists, such as scams. Take precautions based on said research and you will have a great time in San Miguel de Allende.
San Miguel de Allende: Safety Tips
To help you have the best possible experience in San Miguel de Allende, I will list some of the best travel safety tips you should follow.
⤵️ Here are some useful tips to help you on your journey:
I highly recommend the chocolate tasting tours where you can learn about cacao and it's history and usage in this magnificent town.
Don't flaunt your valuables and never leave your valuables unattended.
You will find that San Miguel de Allende is somewhat of a food paradise and even caters to vegetarians and vegans however be careful with the water because drinking tap water in Mexico is not recommended. Always go for bottled water and avoid ice cubes.
Leave expensive jewelry and clothes at home.
Only use registered taxis or Uber, which is available in Mexico.
Avoid wandering around, especially at night.
To get acquainted with the city why not do the downtown food tour which is a great way to learn more about the city's culinary delights.
The sunrises and sunsets can be quite dramatic in San Miguel de Allende be sure to carry sunscreen to protect yourself during the hottest parts of the day.
If you're walking around at night, stay with the crowd and avoid poorly lit areas.
Understand the currency a bit so you're not shortchanged.
Learn basic Spanish phrases, it will come in handy.
Avoid bad neighborhoods and always pay attention to your surroundings and be present.
With the ex-pat and tourist precise you can expect to tip staff in bars and cafes, hotels, cleaning staff and guides. See this guide to tipping in Mexico for a guide on how and what to tip.
Practice these safety tips along with overall common sense and you'll be able to avoid unnecessary risks.
How to Get from Mexico City to San Miguel de Allende
San Miguel de Allende is 250 km or 155 miles from Mexico City and there are two direct ways to get there. The most popular option is the bus, which will cost around $30 and the rise will be around 5 hours.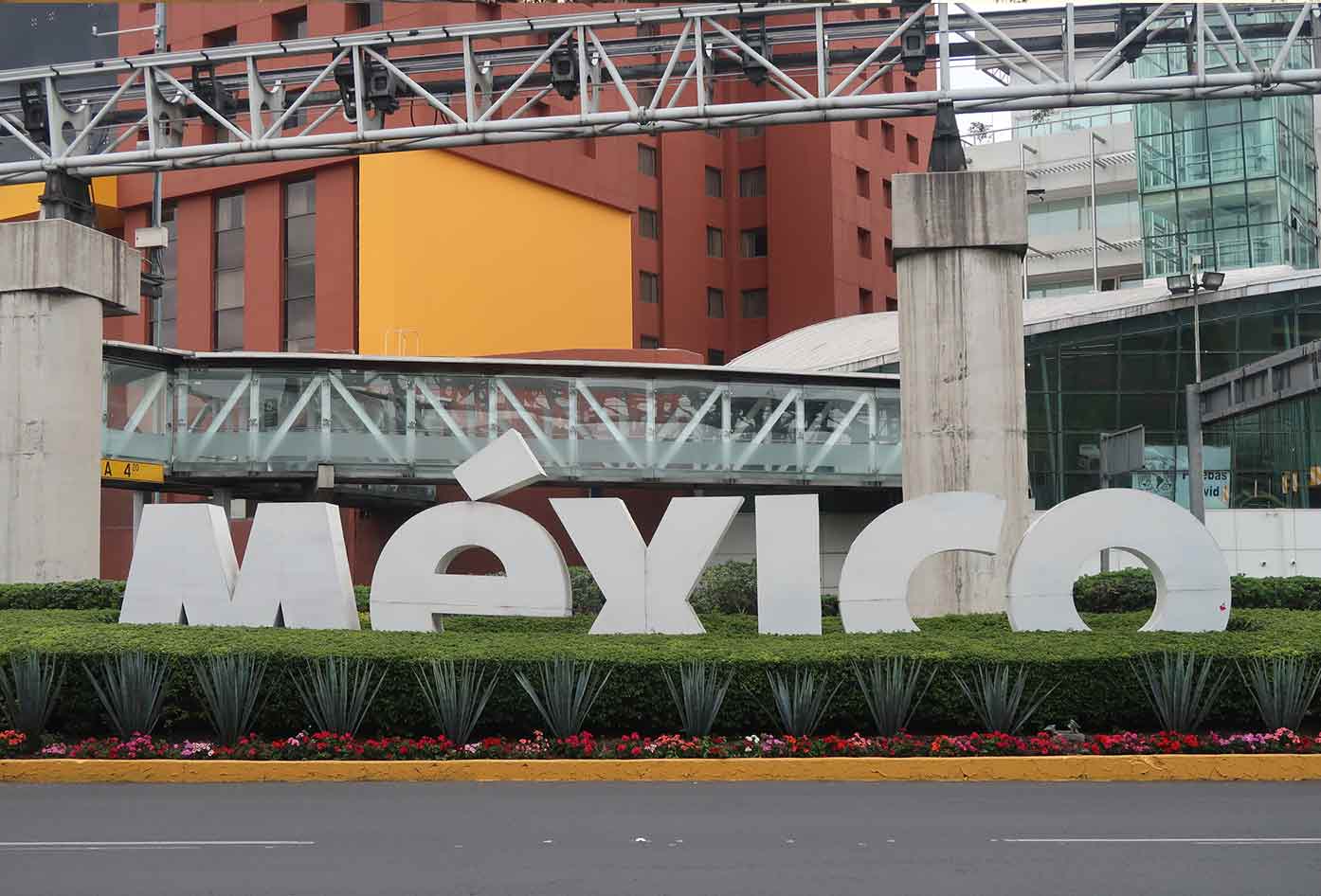 When it comes to buses, there are only two companies that have direct routes from Mexico City to San Miguel de Allende, Primera Plus and ETN.
ETN buses have wider seats, they're clean, and they offer your own video screen and headphones for entertainment. You can read more about bus travel in Mexico on this blog to understand the ins and outs.
Alternatively, you can get a private transfer. This option is more expensive, around $260, but it will be only 4 hours and you'll be more comfortable.
Another option would be to Uber from Mexico City to San Miguel de Allende. It will cost around $220, so it's not cheap, and the prices vary depending on the time of day you request your Uber. Additionally, you usually have to tip the driver, so this option may be best for group travel.
I recommend you take a direct bus, which is the most inexpensive and common option. ETN buses are the best option in terms of comfort so the trip will be a breeze. Head out early in the morning so you can arrive at San Miguel de Allende at noon.
Got Travel Insurance for San Miguel?

Designed by travelers, for travelers, World Nomads covers more than 150 adventure sports and activities so you can explore your boundaries.
San Miguel de Allende Safety FAQs
See these frequently asked questions about safety in San Miguel:
---
Is San Miguel de Allende Safe?
Is San Miguel de Allende safe? Yes, it is! It's a lovely city with a lot to offer and you'll be able to explore it at your leisure.
Be cautious, plan your trip well, and most of all, have fun. San Miguel de Allende is a beautiful place and you should live in the moment while you're there.
Many first-time visitors to San Miguel de Allende end up returning and staying more time which says a lot about this UNESCO World Heritage Site.
By following the tips on this page your time here should be rewarding. See this list of safe places in Mexico to visit for more ideas on where to go.
📌 Like this article? Pin it…
Did this guide help you feel good about safety in San Miguel de Allende?

💬 Leave a positive comment or lets start a conversation below!
---
"Dear friend! Some links in this post contain affiliate links. Meaning, if you click through and make a purchase, book a hostel or sign up for a tour, I may earn a small commission at no additional cost to you. Your support means a lot and helps me to keep traveling and maintaining the quality of this site for you."