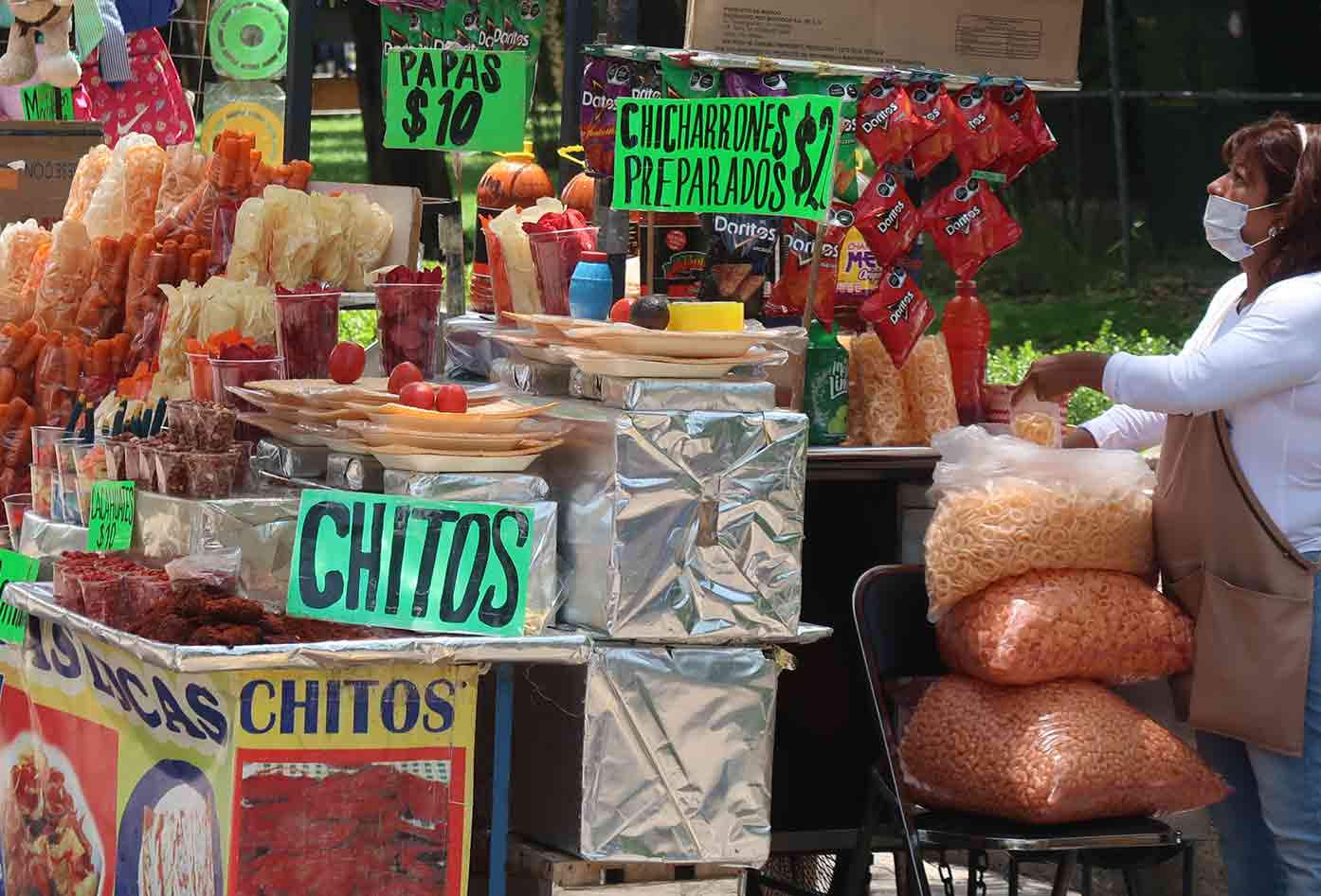 Are you in the middle of planning a trip to Mexico?
Maybe you haven't booked anything yet, or, just looking for extra ideas on where to go, what to see, and want to finalize your existing plans.
If you intend on visiting Mexico soon, this guide will give you all you need (when it comes to trip planning) to be able to get started.
So, when planning an adventure to Mexico, what should you look out for and where should your travel compass take you?
Planning A Trip To Mexico
Knowing where you want to go is a great start, but what about all the other important elements of trip planning?
This guide covers things such as safety, foods to try, speaking the language, the best time to visit, and what to carry… plus more!
Why Visit Mexico?
Below are just some of the reasons to visit Mexico.
Some of the most delicious food on the continent, people travel to Mexico time and time again to try the flavors.
Idyllic beaches are accessible all around the country from the Caribbean to the Pacific.
Not only is the European influence an attraction but the plethora of Mexican traditions give you a million and one reasons to visit.
Many travelers dream about a trip to an ancient world! Mexico offers its visitors the chance to explore Mayan civilizations that exists today, not only through its people but through the ruins.
Mexico is one of the most affordable countries you can visit in the Western Hemisphere. For example, when it comes to lodgings, you can find international hotel chains, eco-travel options, boutique hotels, and hostels at affordable prices.
Whether it's snorkeling at one of the large coral reefs to see the thousands of species of fish, whale spotting, or chilling at one of the many surf towns in Mexico you'll find outdoor activities for everyone.
At the end of the day, no matter what your reason is for traveling to Mexico this guide should give you even more reasons.
Hopefully, with some of the tips mentioned, you'll learn something new or plan for something that may not have yet crossed your mind.
Is Mexico Safe to Travel?
The short answer is yes!
However, this is relative to where you travel. In this guide, I've selected a handful of safe places in Mexico that you can visit with peace of mind.
This does not mean that you will be exempt from danger and you must always trust your instinct and take the necessary precautions when accessing a new area.
I would even go as far as to say that many of the universal travel safety pages and precautions written on this blog will put you way ahead of the average traveler when it comes to knowing what to look out for.
Mexico Typical Costs And Budget
The amount of cash you'll need for Mexico all depends on the type of trip you intend to have.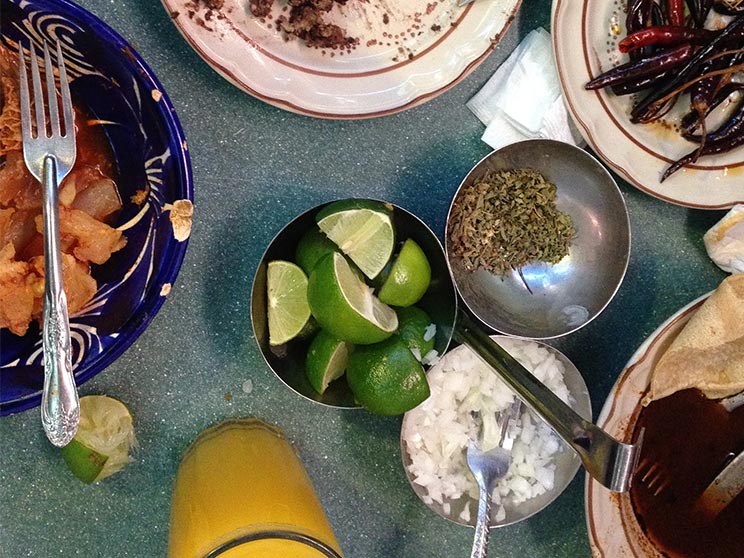 Cost Breakdown:
🇺🇸 1USD – 🇲🇽 21MXN
My daily budget:
Up to 900MXN
Suggested budget:
750-1.2K MXN/$35-56US
You will inevitably need to budget more if you staying in an all-inclusive resort or intend to stay in some of the more boutique-style hostels.
Comparing travel expenses needed for the USA or Northern Europe, you'll notice Mexico is more economical for the most part.
Mexico: The Travel Basics
🛏️ Lodgings:
In Mexico you'll find everything from all inclusive resorts, to backpacker hostels and budget hotels suited for all travelers. Expect to pay anything from 7-9USD for your most basic option.
🍽️ Dining:
With an abundance of food options, there should be no problem when deciding what to eat. Most cities offer everything from street food dishes to fine international dining.
🚌 Transport:
The Ado bus is popular for long haul trips but you'll also find taxis, local buses, bikes, and metro systems. Uber serves as a great option for transport in Mexico city as well as most other regions.
🎟️ Activities:
With tours starting from US$20 you can learn about the Mayans, Frida Karlo or jump into a cenote, find tours everywhere. You can cross in Guatemala or Belize if you're backpacking.
On my travels backpacking Mexico, I found it moderately priced on 'my budget' when picking and choosing the above travel basics wisely.
Map of Mexico
Before we go any further let's look at the map below and put the size of Mexico in perspective with both Central and the rest of North America.
Use the interactive Mexico map above to help you to navigate to the list of the places in this Mexico trip planning guide.
Let's look at foods to try in Mexico so you know exactly what to try!
Food to Try in Mexico
Mexican food can be found all over the world. However, I found that many of the dishes on offer in many international food courts are often not a true representation of the dishes you'll see when you arrive.
Below are Mexican food dishes you can try during your travels.
Pastor Taco: The Taco of all Tacos! This famous food consists of skewered pork cooked over an open flame the shaved off with a huge knife and served on a warm tortilla.
Carnitas: A slow-cooked pig that is cooked overnight to produce the juiciest pork which is usually served over a freshly made corn tortilla and dressed with cilantro and minced onion.
Cochinita Pibil: Inspired by the Mayans, this popular Sunday dish is made up of marinated pork shoulder meat which is wrapped in banana leaves and slow-cooked inside ground pit ovens.
Seafood Tacos: If you're at the coast in Mazatlan or laid horizontally at a beach club in Tulum you find octopus, lobster, and shrimp Tacos a bit of a specialty. Usually topped with coleslaw, mayo, or even a hot sauce.
Chicken with Mole: Mole or 'Poblano' mole is known as a chocolate-style sauce (with two dozen added ingredients) that is poured over chicken to create the ultimate flavor. If in Puebla this is a must-try.
Learning Spanish in Mexico
Spanish is the second most spoken language across the globe. Not to mention Latin American Spanish is expanding faster than ever before.
Mexico is a country with some of the most advanced Spanish speakers in the world. That is one of the reasons why more and more people are traveling to Mexico to learn Spanish as a second language.
Most Spanish Language Schools in Mexico give you the chance to become improve your current Spanish level or start from scratch.
Aside from picking up some Mexican slang words on my travels, one of the attractions of learning Spanish in Mexico for me was homestays.
Although I arranged that experience privately for my trip, many of the schools you'll find online will arrange everything for you.
The other activities you'll do include:
Market days
Tandem language exchanges
Cooking classes
Let's be honest, no matter what level you're at – sitting in a classroom for 4 or more hours a day can become very tedious.
Especially when you have put in the hard work and started learning conversational Spanish and are eager to get out into the Latin world and practice what you have already learned.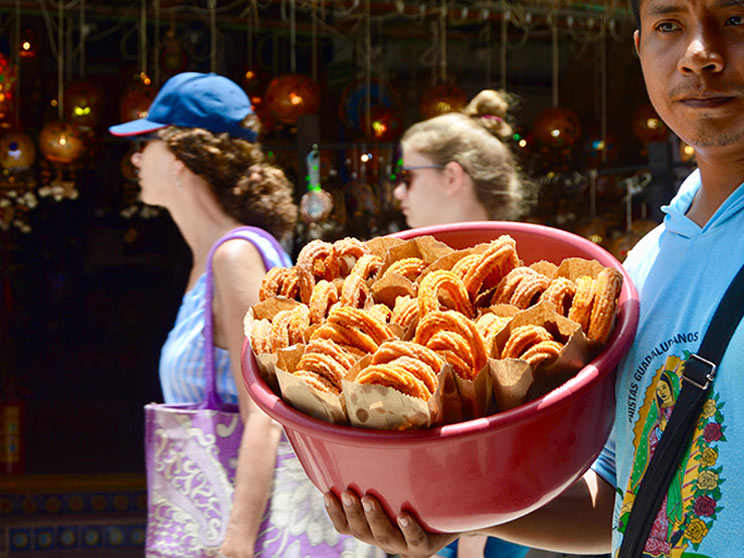 Even one-on-one classes filled with endless verb conjugations and mornings of grammar practices can get frustrating for the most patient learner.
In short, you can start your search by googling the 'Spanish Classes in…' followed by the region that you are traveling to.
I found Oaxaca a great place to reside for a short period whilst doing classes. There is lots to do there outside of class hours.
Even with just a couple of weeks in a school like I did when backpacking Guatemala back in 2014, you'll be on your way to becoming a fluent Spanish speaker if that's your goal of course!
Places to See in Mexico
See this list of some of the best places to visit in Mexico.
Depending on how much time you have in the country you may want to split your time up amongst the different regions.
Here are the 7 main regions below:
The North
The North Pacific Coast
The Bajio
The South Pacific Coast
The South
The Gulf
Central Mexico
Below you'll find a selection of popular places to visit in Mexico that reside in the aforementioned regions.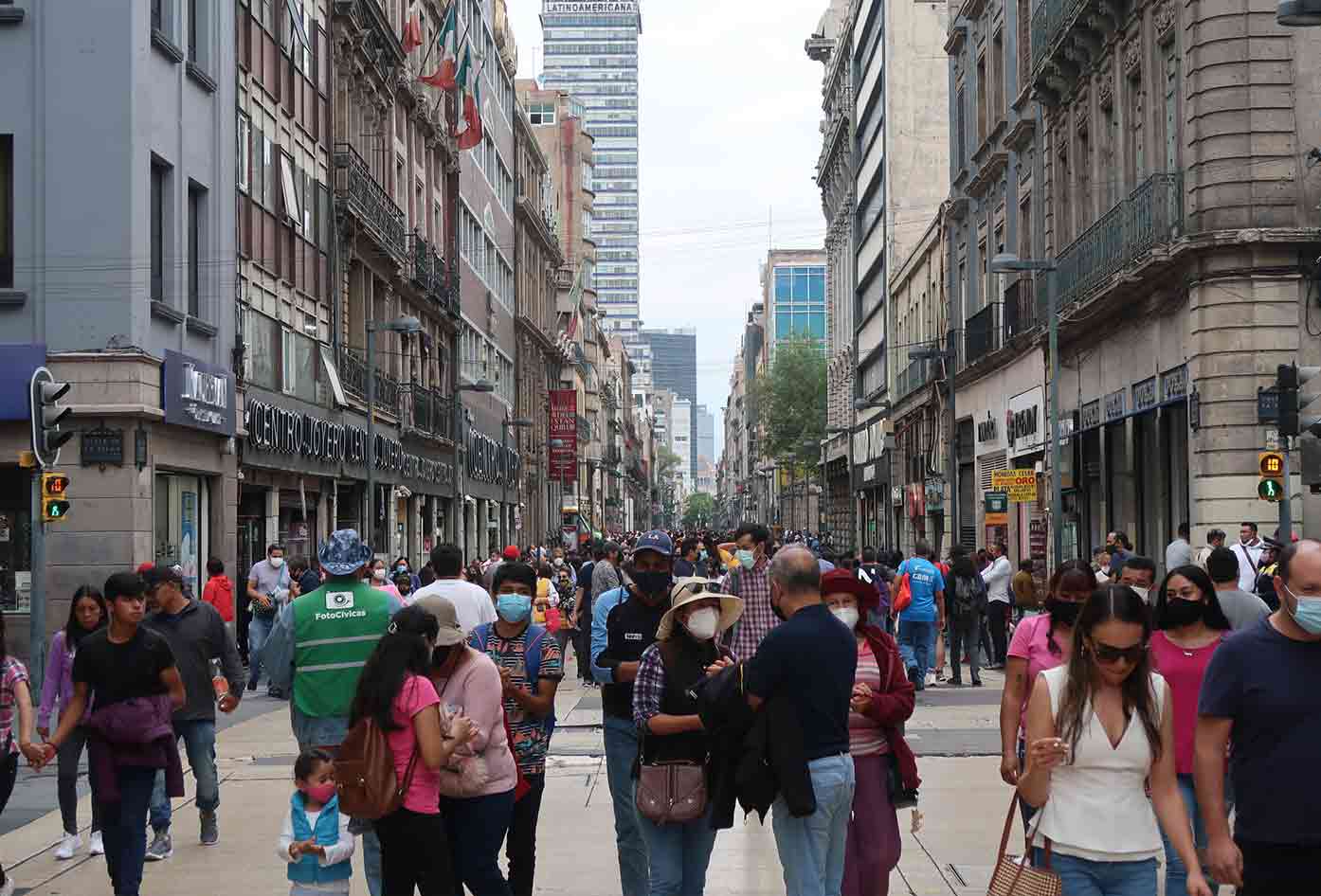 Mexico City
As one of the liveliest cities in North America, Mexico City is undoubtedly the ideal place to start a trip and to be able to experience authentic Mexican culture.
Here you find hectic streets, food markets, historic museums, and exuberant nightlife options to suit all your needs. There is something for everyone in Mexico's capital.
The Riviera Maya
Famed for its pool parties in Cancún and nightlife in Playa del Carmen, the Riviera Maya region is the liveliest and most tourist-friendly spot for travelers to Mexico.
Watersports, Mayan Ruins, Cenotes and unlimited entertainment options to keep you occupied 24 hours a day.
Oaxaca
With so many things to do in Oaxaca, you'll be quickly astounded by its unique mix of modern and traditional influence that makes it a key part of Mexican culture.
Oaxaca is located in the south of Mexico and is considered one of Mexico's most important when it comes to culture, arts, and culinary feats. Also a great place to learn Spanish as I mentioned earlier.
Mazatlan
Located on the pacific coastline Mazatlan is a gem of a city that offers everything from secluded beaches, a historic center, cultural theaters, and a host of all-inclusive hotels in its famous Golden Zone.
Many planning a trip to Mexico don't consider this 'bucket-list worthy'. However, despite what people think Mazatlan is safe for most travelers.
Whether it's a stroll along the iconic Malecon, or a visit to one of the islands close by you'll 100% be able to have some fun here.
Chiapas
Located on the southeast border of Mexico, Chiapas is seen by many as a remote jungle location with lots to offer.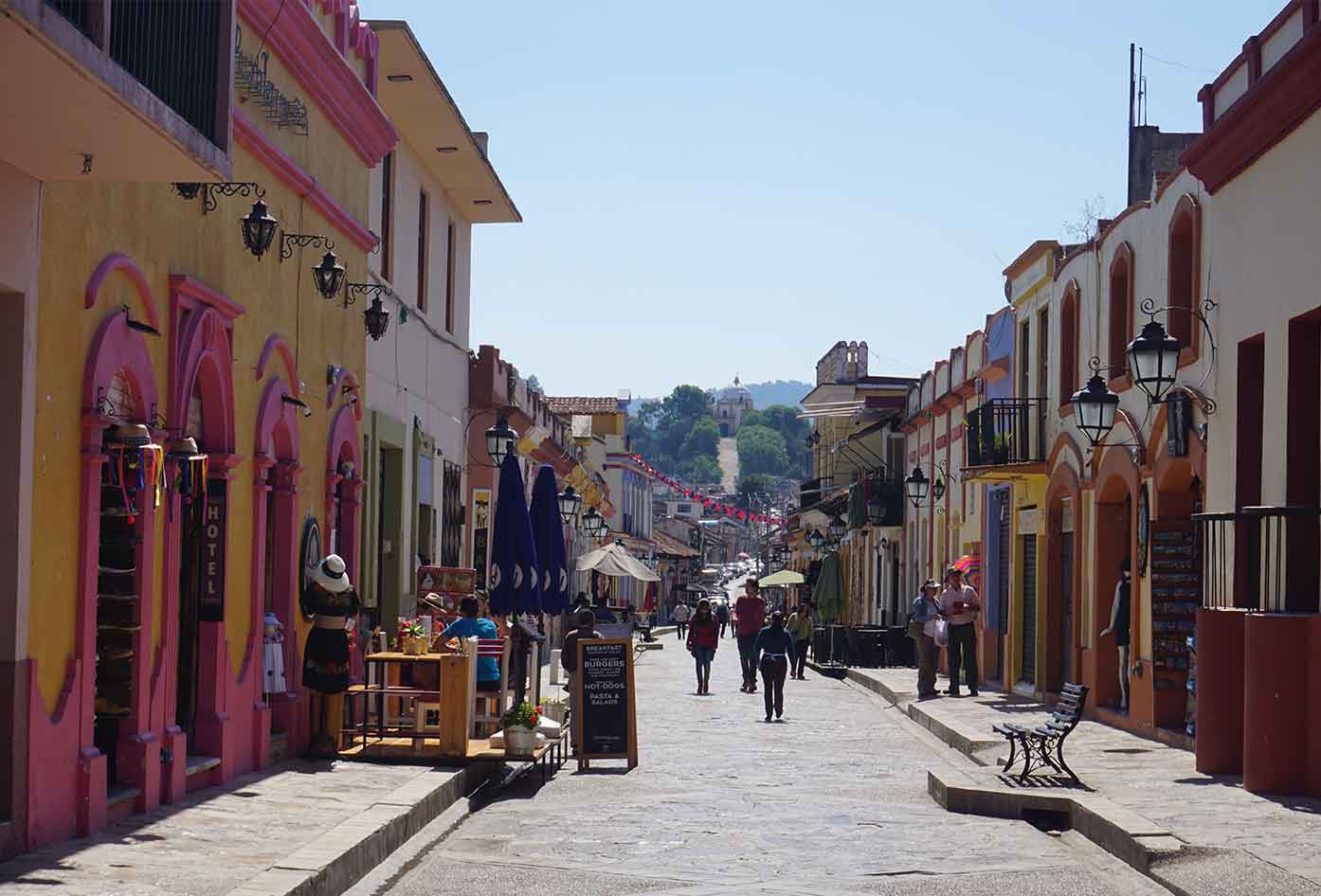 The colonial city of San Cristóbal de las Casas is the main stop for many backpackers and travelers wishing to explore the wider region.
With the chance to see the Mayan ruins via archaeological sites such as Palenque you have more than one reason to visit the region.
Chihuahua
The state of Chihuahua has some very popular attractions for adventurous travelers. Known for The Copper Canyon Trail and Sierra Madre Occidental mountain range.
With a host of small-towns such as Guachochi, you get the chance to meet with the local Rarámuri tribe. There is also plenty of opportunities to do hiking, camping, and mountain biking.
Where to Stay in Mexico
There is a ton of accommodation options in Mexico. Prices can vary depending on location and the time of year. For example prices in the Yucatan are some of the highest (no matter what time of year).
When planning a trip to Mexico, you have the option to do many different styles of lodging. In Mexico, you can even stay with a family.
The best way to achieve this is through a Spanish school. The schools will help you arrange a Homestay with local families.
AirBnb can be good for:
Get to know local people
Authentic living experiences
A private space to think/work
If you use hostels in Mexico you may know that they can be a great choice if you want to connect with other travelers.
Connect with other travellers
Find special activities
To practice living on a budget
Check out these hostels if you're doing solo travel in Mexico.
I suggest these types of lodgings as a way of connecting with other travelers during your trip.
When I travel, I like to feel as though I am getting a 4-dimensional experience of a destination. I usually aim to use all three of the above accommodation methods.
What to Carry to Mexico
Whether traveling for longer or even shorter periods of time, it can be difficult to know exactly what to pack for Mexico.
See this informative guide below for ideas:
Traveling to Mexico what do I Carry?
Asking this question ahead of time will save you a lot of trouble. Been able to answer it though will all depend on where in Mexico you'll be. The weather in Mexico changes drastically.
If you're asking what to pack for Mexico in March, the answer will completely be different depending on where you go.
Use these 3 extremes when deciding on what to pack for Mexico.
Extreme 1 Holiday/Beach/Coast/Islands
Extreme 2 Hiking/Jungle/Chiapas
Extreme 3 City/Rain/Formal
Have a decent pair of pants for hot weather that can give you a stylish and presentable look during any moment.
For many travelers, and people living in Mexico, the Yucatan is a popular region. You can expect to be in shorts most of the time but it can rain so you'll want to be prepared for that too.
When traveling around Mexico by bus, make sure you have something warm as the air-con gets cold on long-haul journeys.
Getting Around Mexico
There are many ways to transport yourself around the country. Which you choose will depend on your personal preference.
When following the gringo trail, bus and plane are great ways to travel Mexico for long-distance trips around the country.
See some of the most common ways to travel around Mexico below.
Bus Travel in Mexico
In most cities and tourist attractions in Mexico, you'll find an Ado bus. In most cases, Ado bus is the smart way to do long-haul trips in Mexico.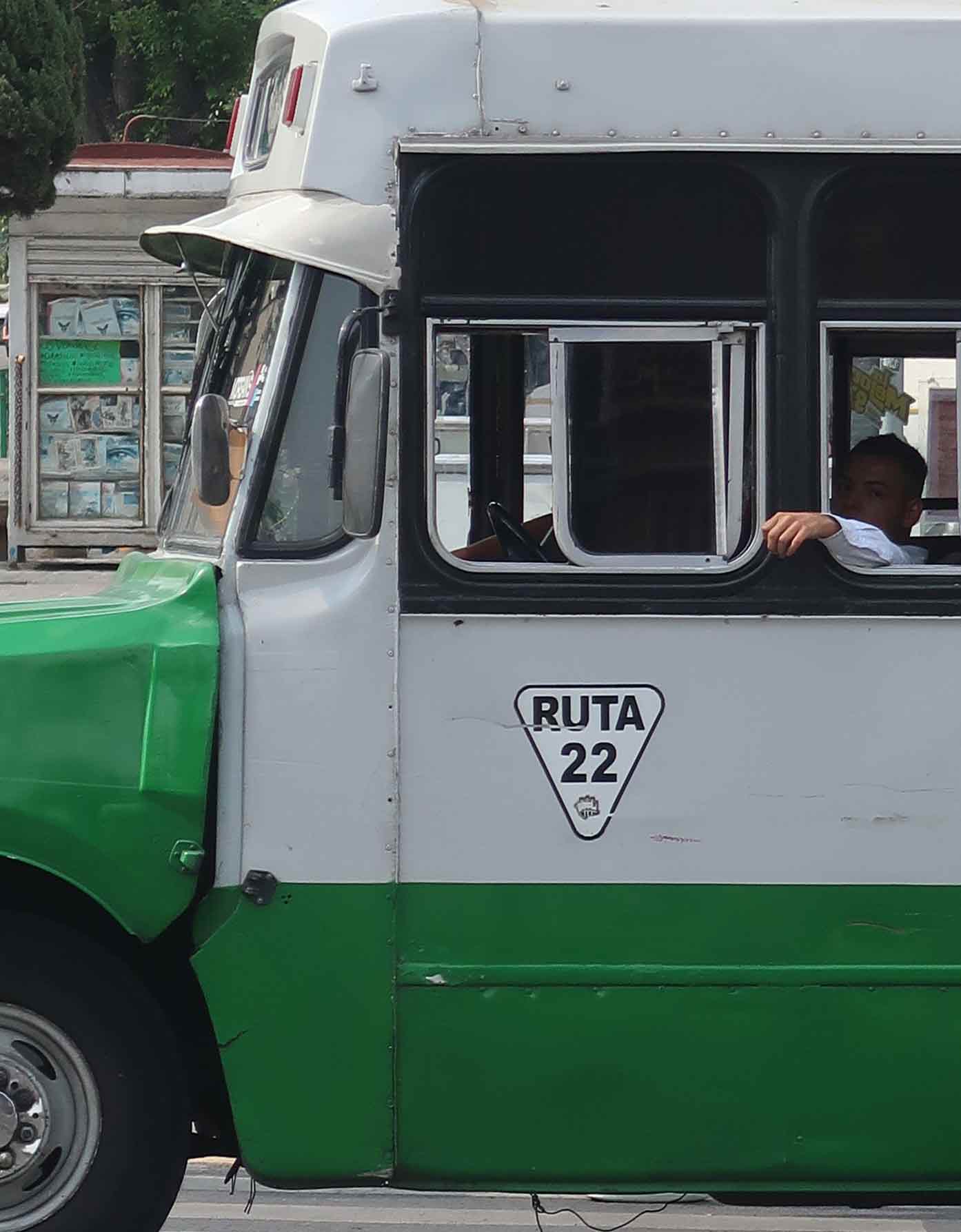 See this guide to bus travel in Mexico to get a better idea of how the buses work throughout the country.
Collectivos in Mexico
Colleectivos in Mexico are usually the name gives to the white vans you'll see that have a sticker displaying the route.
Make sure you have some cash bills on you, and when approaching a collectivo, the driver will always ask you where you're going.
In this case, they would say "Tulum?" and you'd give the nod to say yes (presuming you are going in that direction) then you'd hop aboard and take any available seat. It's common to pay the driver when getting out.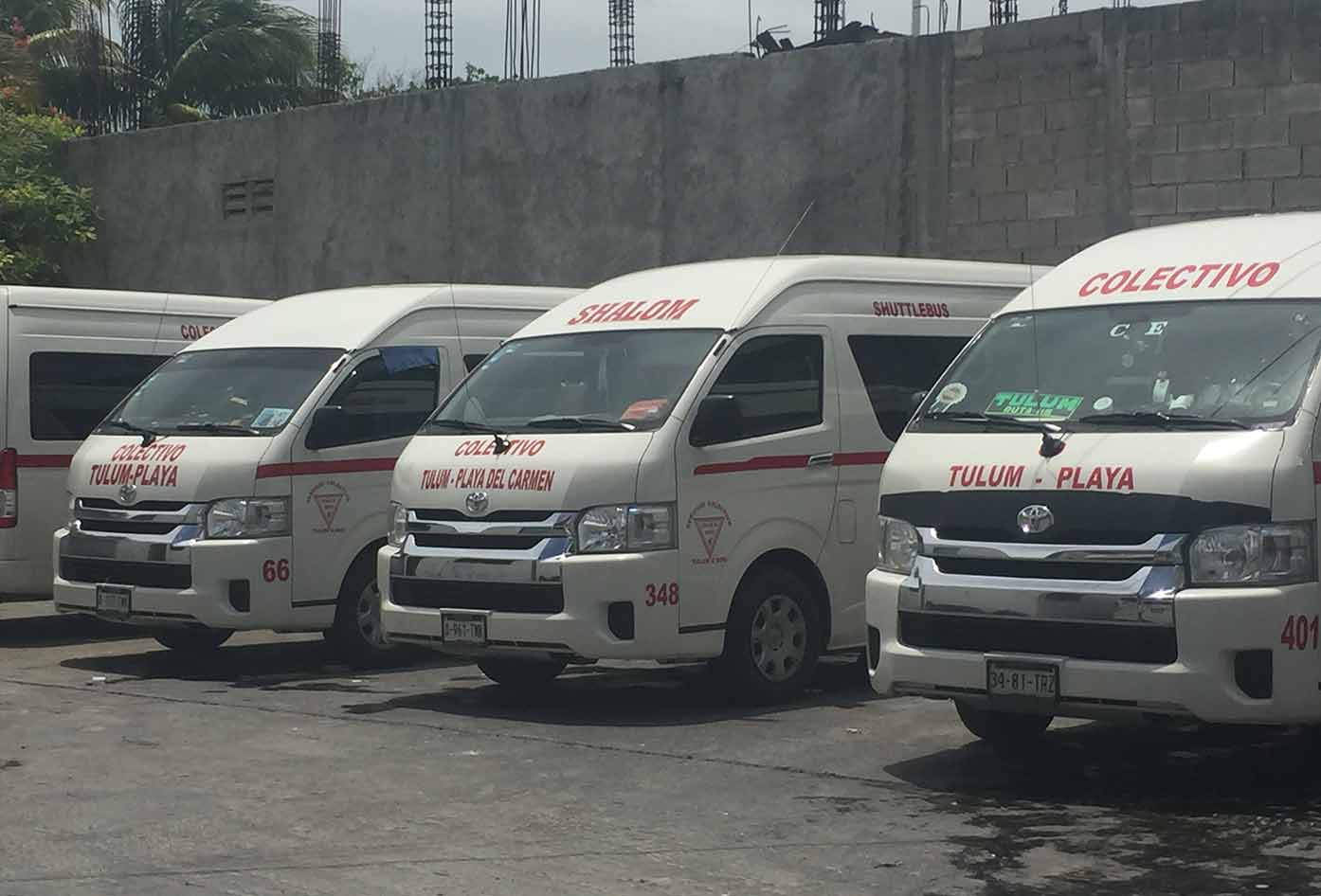 The idea of Collectivos in Mexico is for you to arrive at your destination faster and in most cases cheaper than the Ado bus services.
For example Cancun to Playa del Carmen you find is a popular route.
You must weigh up the pros and cons for each journey though because in some cases the Ado option can work out more comfortable. Like when you have some hefty luggage to transport for example.
Mexico Travel Tips
See this list of travel tips for Mexico that will give you food for thought when it comes to personal safety as you travel around the country.
⤵️ Dan's Travel Tips For Mexico:
Never drive in isolated areas and stick to the toll roads
Stay away from any areas deemed unsafe by the government of Mexico
When planning a trip to Mexico remember to leave any fancy jewelry, gold and extravagant belongings to home.
See this culture shock symptoms guife for tips on adapting to Mexico.
Stay in well-lit areas and avoid isolated areas when out at night
Withdrawing money from an ATM be sure it is in a well-lit area
Look out for well-known banks and exchange houses
Rethink Mexicans stereotypes and leave the lazy and dangerous assumptions at home.
Never leave your drinks unattended when out at night
Always request the hotel staff to call for a cab for you
Never surrender your passport and give any cash to police officers
For more detailed travel tips, please see my individual Mexico travel guides to get more specific advice for each region/city/town.
Got Travel Insurance for Mexico?

Designed by travelers, for travelers, World Nomads covers more than 150 adventure sports and activities so you can explore your boundaries.
Planning A Trip To Mexico
So now you have a good idea of what things to consider whilst you plan your trip to Mexico.
No matter whether you'll travel for the day or for a month it is good to know what to look out for.
If it is your first time traveling to Mexico I hope this guide has given you a good starting point to be able to plan your trip.
For more tips on where to go see this guide on safe states in Mexico to visit for a closer look at some of the places mentioned above.
📌 Like this article? Pin it…
Did this guide give you a hand in planning a trip to Mexico?
💬 Leave a positive comment or lets start a conversation below!
---
"Dear friend! Some links in this post contain affiliate links. Meaning, if you click through and make a purchase, book a hostel or sign up for a tour, I may earn a small commission at no additional cost to you. Your support means a lot and helps me to keep traveling and maintaining the quality of this site for you."