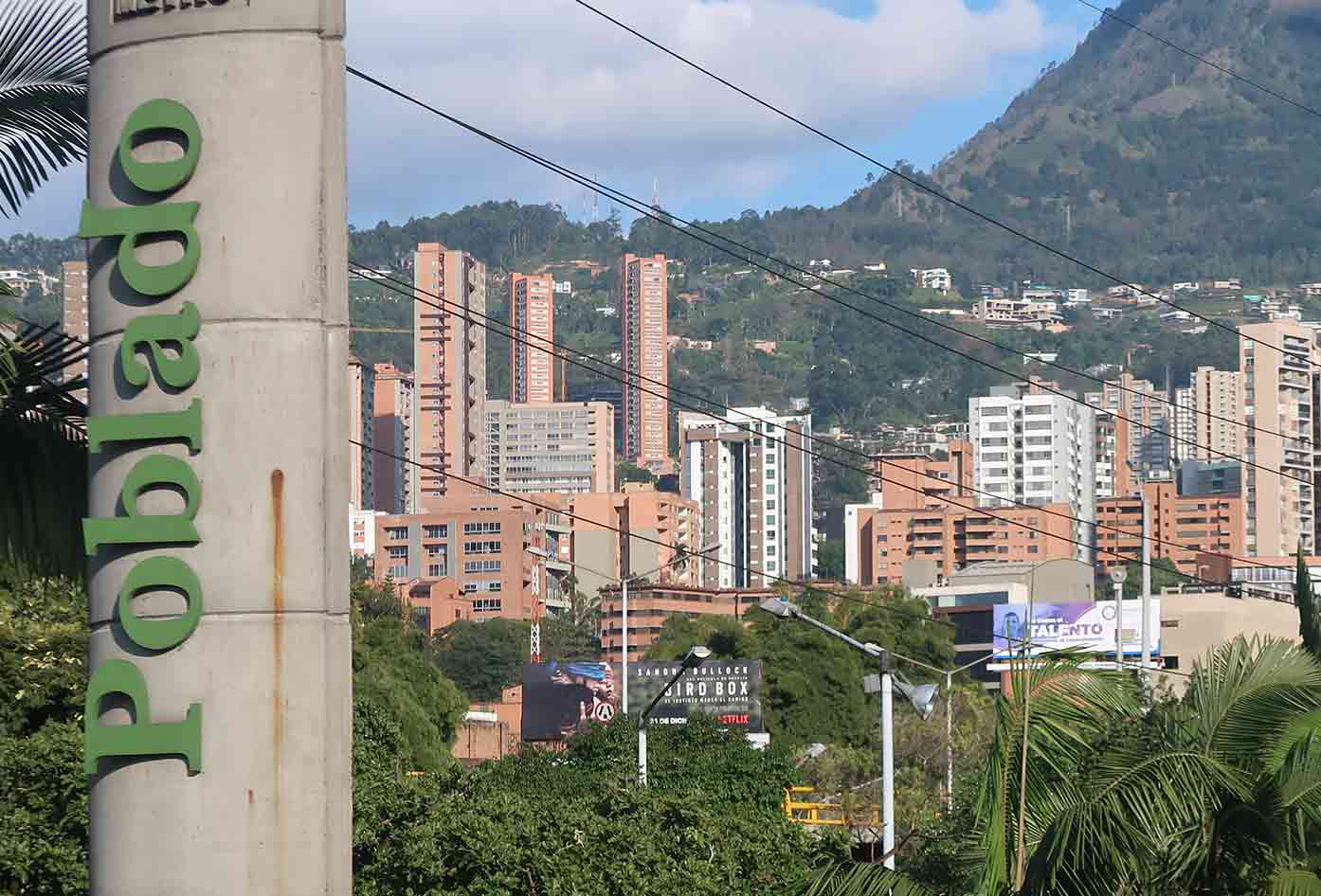 Are you thinking of visiting El Poblado in Medellin, Colombia?
As you already may have heard, this neighborhood is located in Medellin and is the most exclusive and expensive area in the city.
In essence, it has a lot to offer tourists (both locally and internationally) who want to experience both luxury and a variety of activities.
There are many things to do in Medellin; visiting El Poblado is one of the best and today, I am going to show you exactly why.
Things to do in El Poblado
For Colombians, this is Medellin's most affluent neighborhood and for the new visitor, it is deceiving just how big El Poblado is.
This is a commune that goes much further than the chic cafes, fashion boutiques, and prestigious restaurants that you'll encounter on arrival.
In other words: One must dig deeper than the lights of Lleras park.
Where Is El Poblado?
El Poblado is the 14th commune and the largest one in Medellin.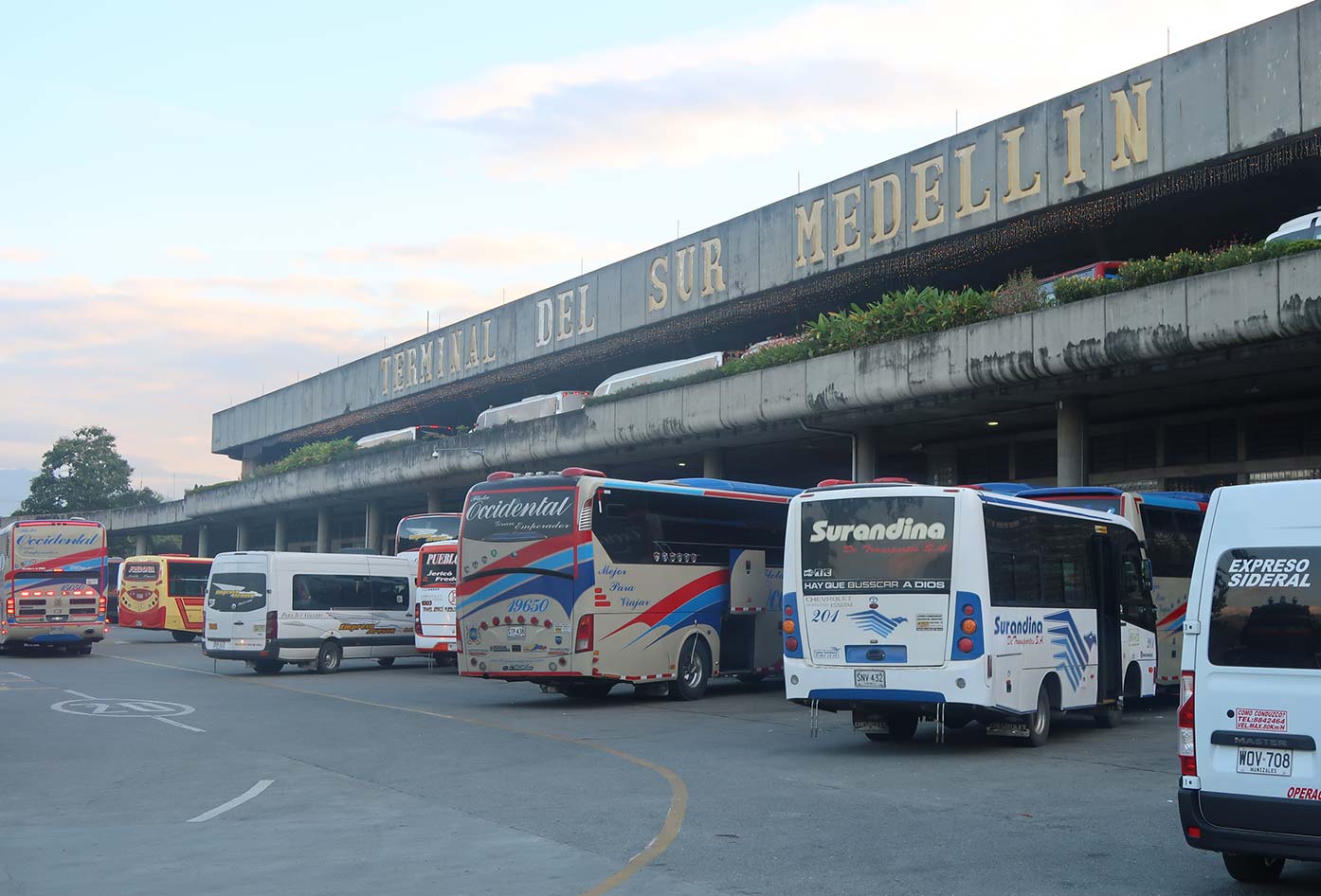 You'll find that El Poblado is situated in the southeast area of the city and the commune consists of 23 neighborhoods.
El Poblado is also known as The Golden Blocks because the area is the main center of industrial and commercial life.
That makes it the second-largest economy in the country, which is one of the many reasons why it's so luxurious.
Is El Poblado Worth Visiting?
The short answer is yes!
El Poblado is definitely worth visiting. Now, there are many reasons for this, but for now, let's explore three of the main ones:
The nightlife: This is one of the main things El Poblado is known for. The nightlife is exciting and energetic, so if you enjoy that kind of scene, you will have a lot of fun.
The cuisine: It's not difficult to find delicious food in El Poblado! It's a true joy to explore all the cafes and restaurants to try as many delicious dishes as possible.
Plenty of attractions: Because El Poblado is the largest commune in the country, there are many attractions and sightseeing opportunities. You can have many adventures in El Poblado, so it's worth your time.
💡Smart Travel Tip
If you are thinking of visiting Medellin or El Poblado or looking for prepagos or other services of that nature I suggest you think twice.
Is El Poblado Safe?
Yes, El Poblado is known as one of the safest communes in Medellin.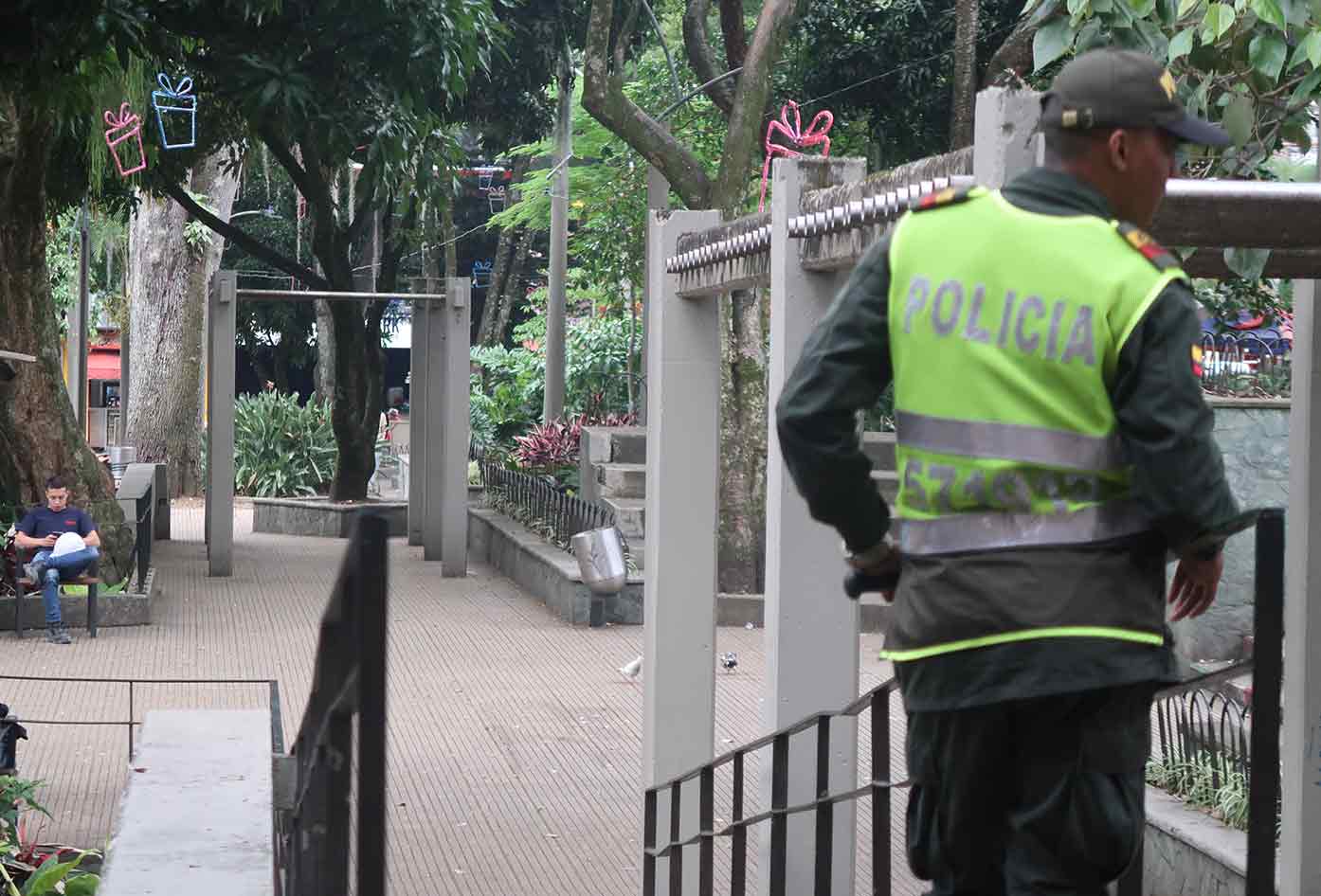 That means that (in theory) you can relax and explore this unique part of town and have a good time without worrying about your safety.
Although Colombia is low on this list of safest places to visit in South America this neighborhood is somewhat of a safe haven for tourists.
This is one of the many reasons tourists love El Poblado.
There's a strong police presence all over the commune and the streets are always busy, even at night (it's a different place during the evening).
Many people ask about the safety in Medellin which is a different question because you can have a completely different experience here compared with staying in another neighborhood in Medellin.
Nightlife in El Poblado (La Zona Rosa)
La Zona Rosa is the area where you find the nightlife of El Poblado.
It's the best area to stay in Medellin because it's bursting for opportunities. During the day, you can walk around the area and explore the restaurants, malls, and more.
When the night falls, you can have a lot of fun. There are many different bars, nightclubs, and restaurants.
To help you out, here's a list of the top nightlife venues in El Poblado!
El Social: If you're looking for fun things to do in Medellin, you can't miss El Social. This is an open-air bar that offers an amazing ambiance. You can enjoy your favorite alcoholic beverages and have some delicious food. It's a popular place, so make a reservation ahead of time to enjoy the El Social experience. Sometimes, they host salsa concerts, and overall, the music is always amazing.
Panorama Rooftop Bar: The Panorama Rooftop Bar is another favorite among locals and tourists. It's more of a pub, so keep that in mind. The drinks are nice and the service is attentive. Panorama Rooftop Bar offers a nice experience, but nothing out of the ordinary. Once again, if you don't enjoy the nightclub scene, this bar will be more up your alley and you'll have a good time.
Dulce Jesus Mio: Dulce Jesus Mio is another well-known spot and it's a Fonda. A fonda is a kind of cheap restaurant that's very common in Colombian towns and thought the country. This place offers an authentic experience and it offers nightclub entertainment.
They often host comedy shows and other activities. This is a local spot! They don't offer translation for the comedy shows and the DJ plays music that Colombians enjoy, such as merengue, salsa, and vallenato.
Places to Visit from El Poblado
Though the nightlife at El Poblado is one of the main attractions, that's not the only thing this commune has to offer.
In fact, if you're wondering what to do in Medellin, El Poblado offers many options to suit a host of different styles of travelers. It's not known as the best neighborhood in Medellin for nothing!
To provide a little guidance, here are some of the top things to do in Medellin as well as some ideas on cultural activities to do in the city.
El Castillo
El Castillo is a Gothic-style castle that used to be a residence but it's now a museum you can visit in El Poblado.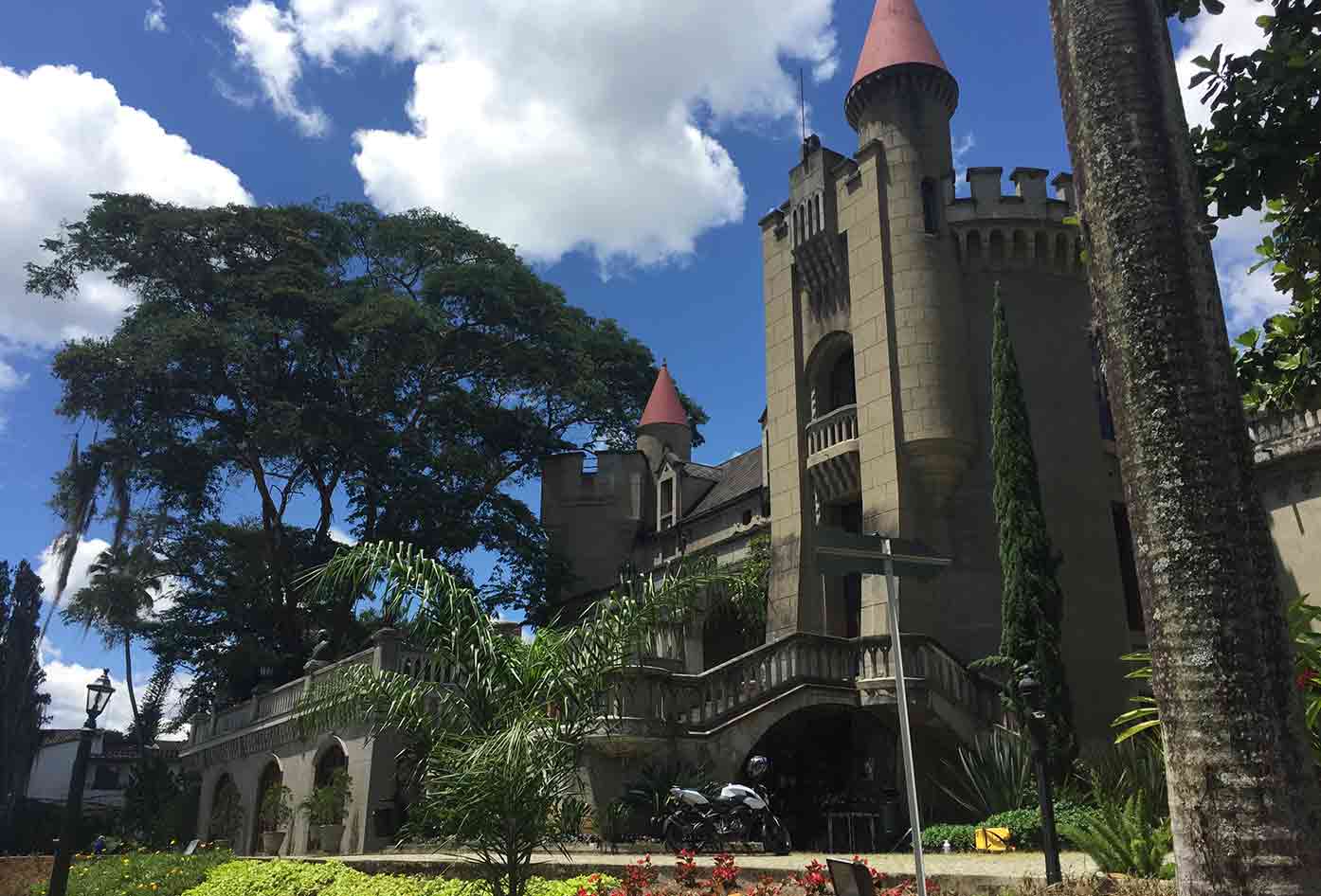 It's a beautiful European-style castle, which is not very common in South America. Not to mention, in a country as exotic as Colombia.
One of the main attractions is the castle gardens, which are kept in pristine condition. At El Castillo, you can enjoy a nice tour and get some of the best panoramic views of the city.
Modern Art Museum
Visiting the Modern Art Museum is one of the best things to do in Medellin and best of all, it's free to go inside to explore.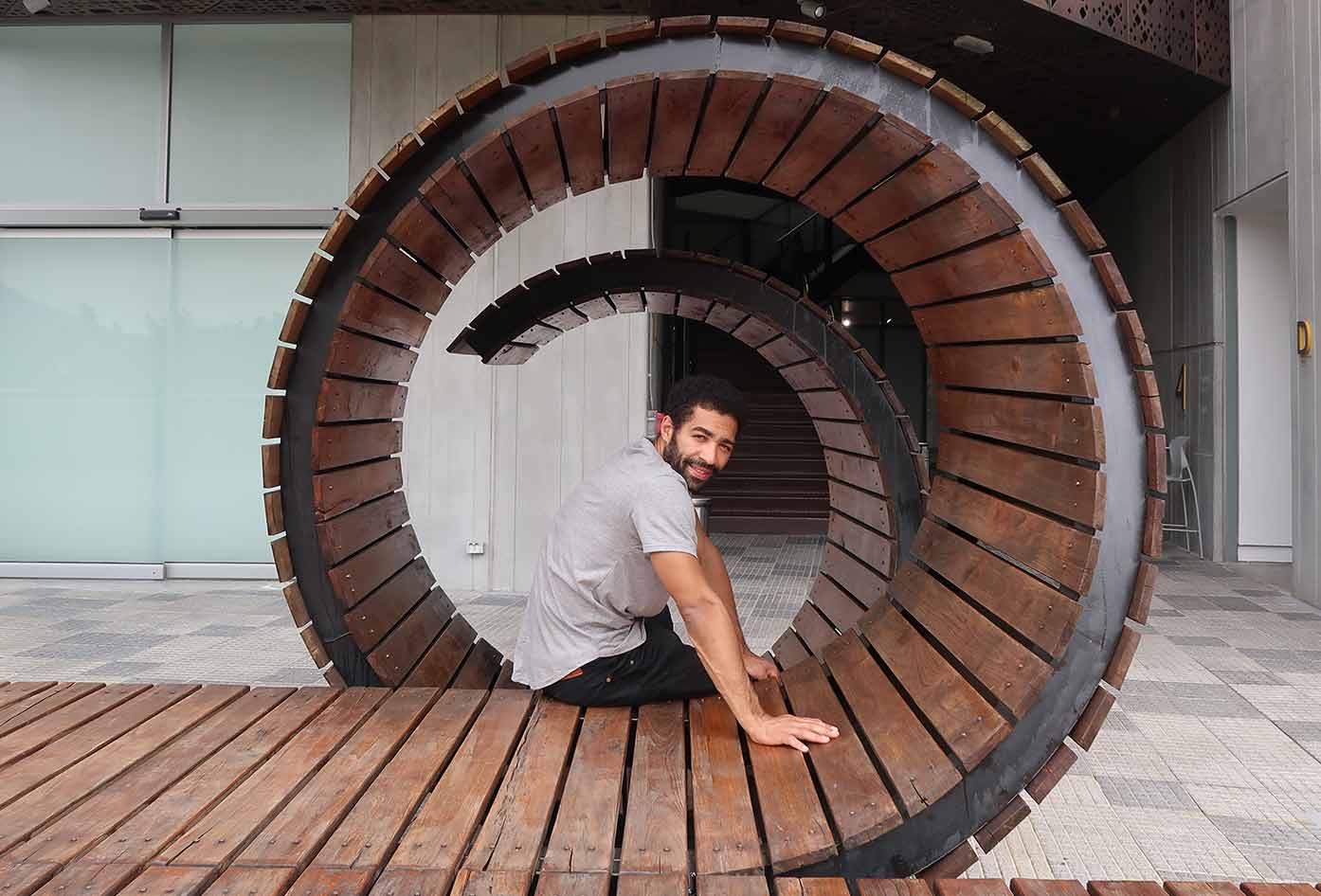 There's a variety of exhibitions, each one more intriguing than the last, and the building itself is a work of art. If you want to get in touch with the Colombian cultural scene, this is the spot.
The permanent exhibitions at the Modern Art Museum will allow you to take in the visual history of the city. There's also a huge gift shop where you'll find a variety of amazing souvenirs to choose from.
Mercado del Río Food Hall
Mercado Del Rio is a large gastronomic market that takes place in a warehouse space.
You'll find over 50 restaurants and a huge variety of cuisines. Including Colombian cuisine, Italian, Peruvian, Mexican, and more.
There are two main floors to explore. The first floor is packed with kiosks, coffee bistros, bars, and more.
The second floor offers sit-down restaurants and a food bar called Sinko Market.
There's free WiFi and TVs all around playing the current soccer games, one of the sports Colombians love most.
Coffee Shops
In El Poblado, you'll find a great variety of coffee shops.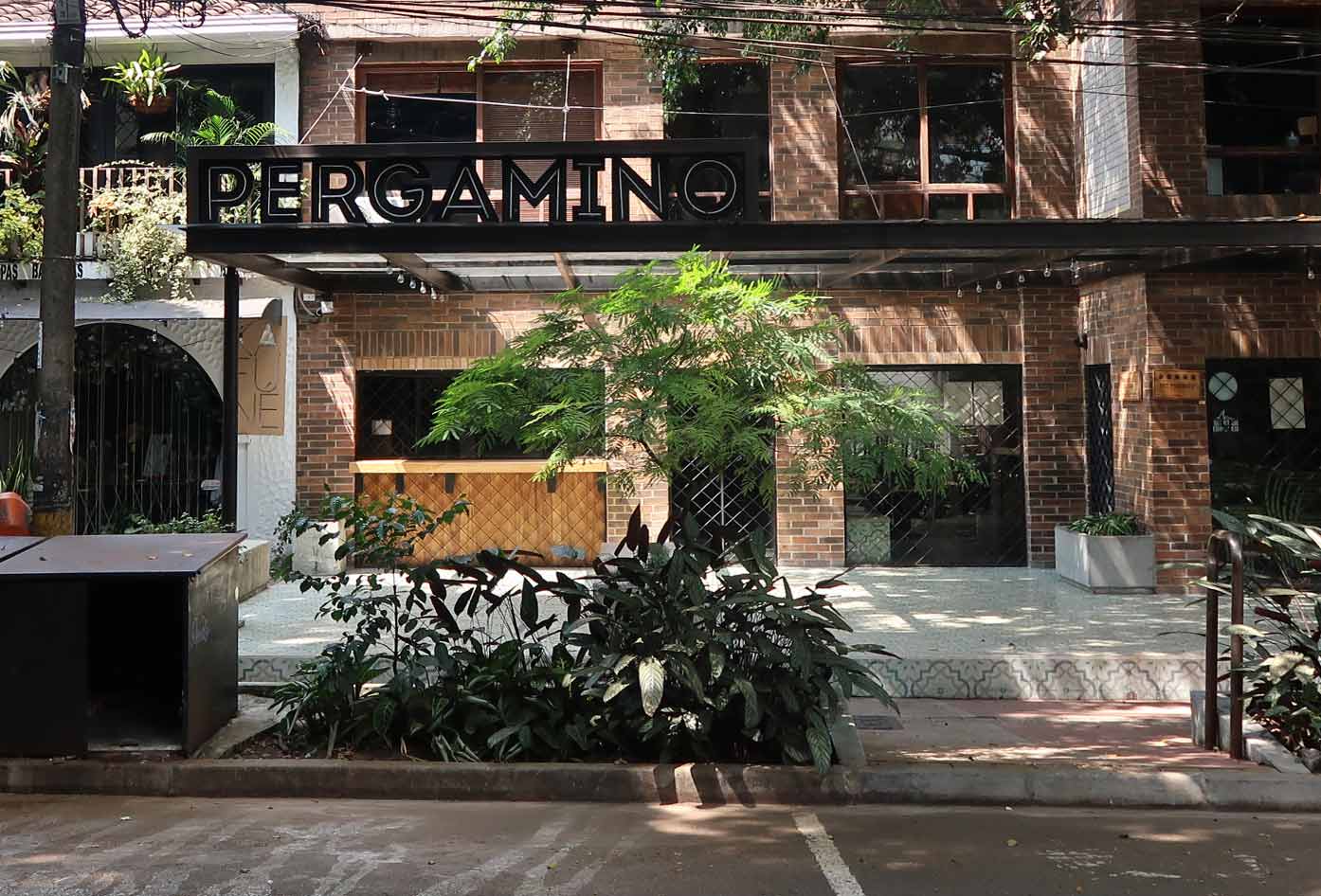 You may already know that Colombian coffee is some of the best in the world. I've spent hours sampling some of the regions finest coffees.
Hija Mia: known for its Antipodean ambiance each week the owner roasts a batch of Colombian beans, so the coffee is always fresh.
Café Velvet: offers traditional coffee drinks such as tinto and a great variety of roasts. They also do a ridiculously tasty breakfast as well.
Pergamino: without a doubt is the most popular independent coffee shop and they're known for its signature Lomaverde. See more on the Pergamino if you want some delivered to your door.
Al Alma: is a chain of cafes that's also worth a visit, known for locally roasted coffee beans and a delicious cake and pastry menu.
If you can't get enough of the coffee why not visit Colombia's coffee region to get acquainted with some of South America's finest beans.
Pueblito Paisa
Pueblito Paisa is one of the most popular tourist attractions in Medellin and it's located in the center of the Aburra Valley.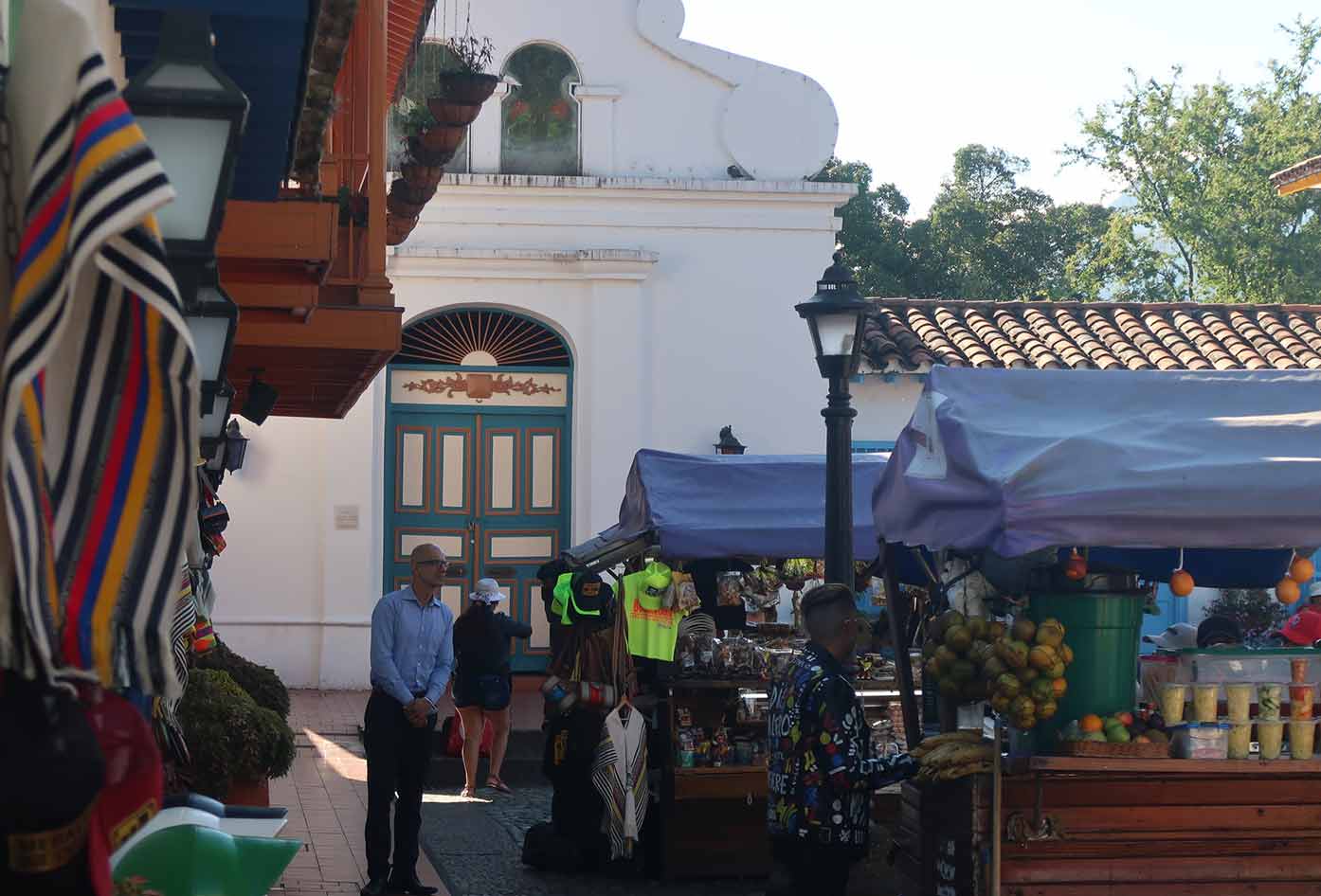 It offers stunning views of the city and surrounding mountains, so it's one of the most fun things to do in Medellin.
It is a replica of a turn-of-the-century Antioquia town, featuring a cobblestone square and a white church. You'll also find other attractions nearby, such as the Medellin City Museum.
Comuna 13
Visiting the 13th Commune is one of the best things to do in Medellin. It used to be one of the most dangerous districts in the world, but it's now bursting with art and culture.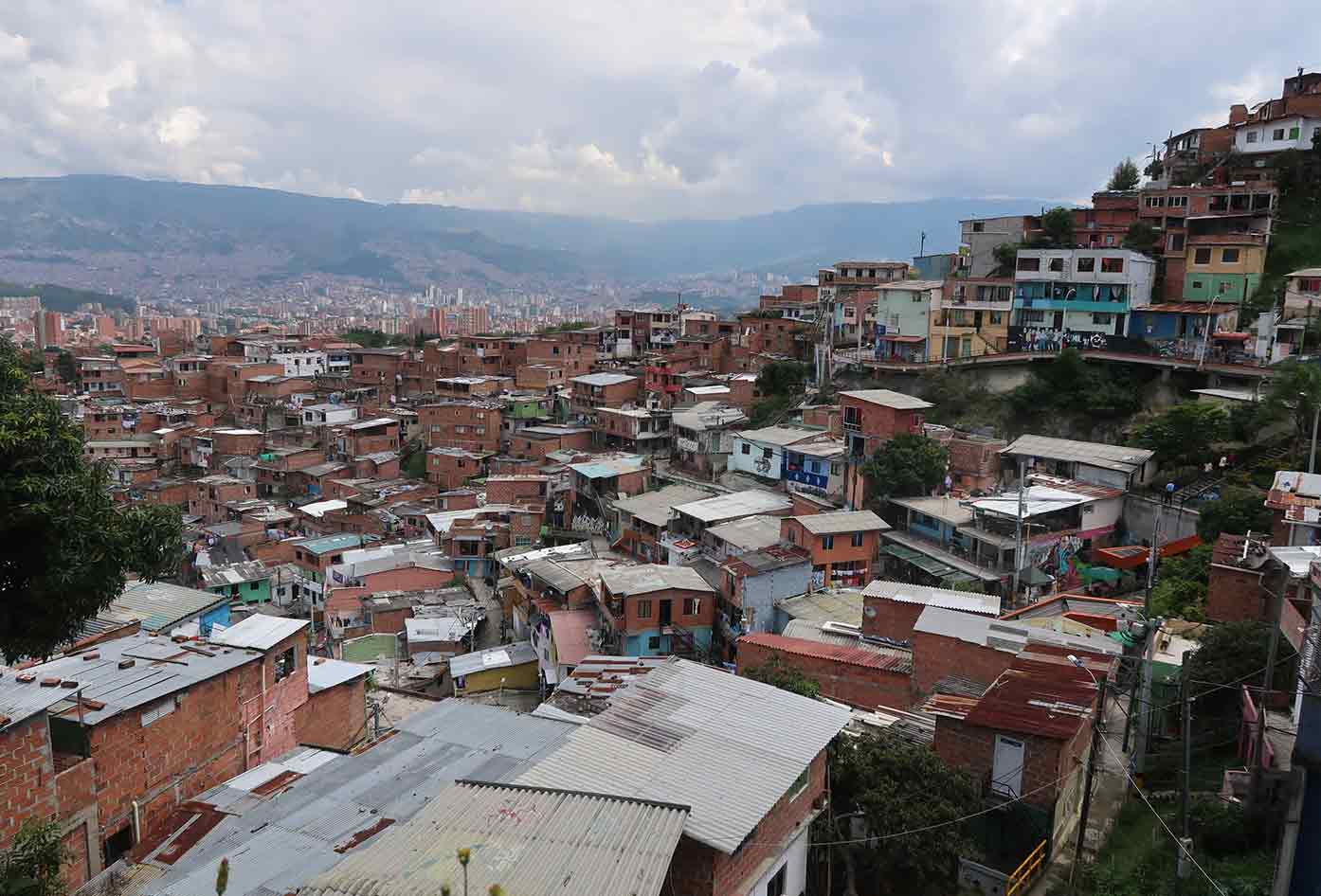 When visiting Comuna 13 in Medellin you can take free walking tours to explore the area, but always remember to tip the guide at the end.
This neighborhood is known for its street art, so you'll find many beautiful murals by local artists. You'll be able to take cool pictures and get a feel of the urban scene.
Sabaneta
Sabaneta Park is one of the most popular spots in the city come Christmas time.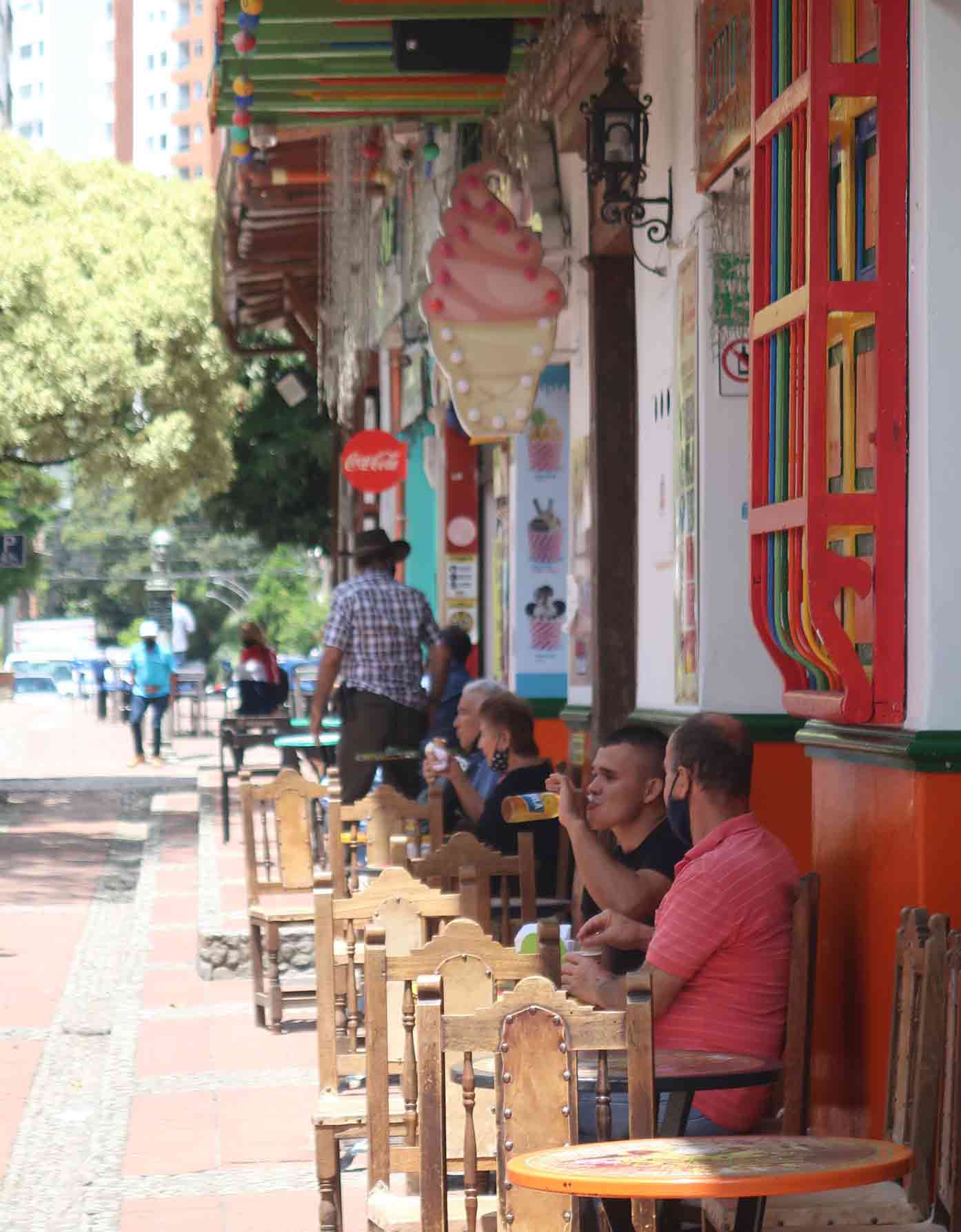 So, if you're visiting Colombia during the holidays, be sure to stop by.
It's worth a visit at any time of the year, but during Christmas, it's full of beautiful lights.
When exploring Sabaneta, you'll find many food stands and arts and crafts stands where you can get nice souvenirs.
Many events take place in Sabaneta year-round, such as outdoor concerts and more, so keep an eye out for that!
Guatape
Medellin is an exciting city, so if you feel like you need some quiet time and relaxation, consider visiting Guatape from Medellin by way of bus.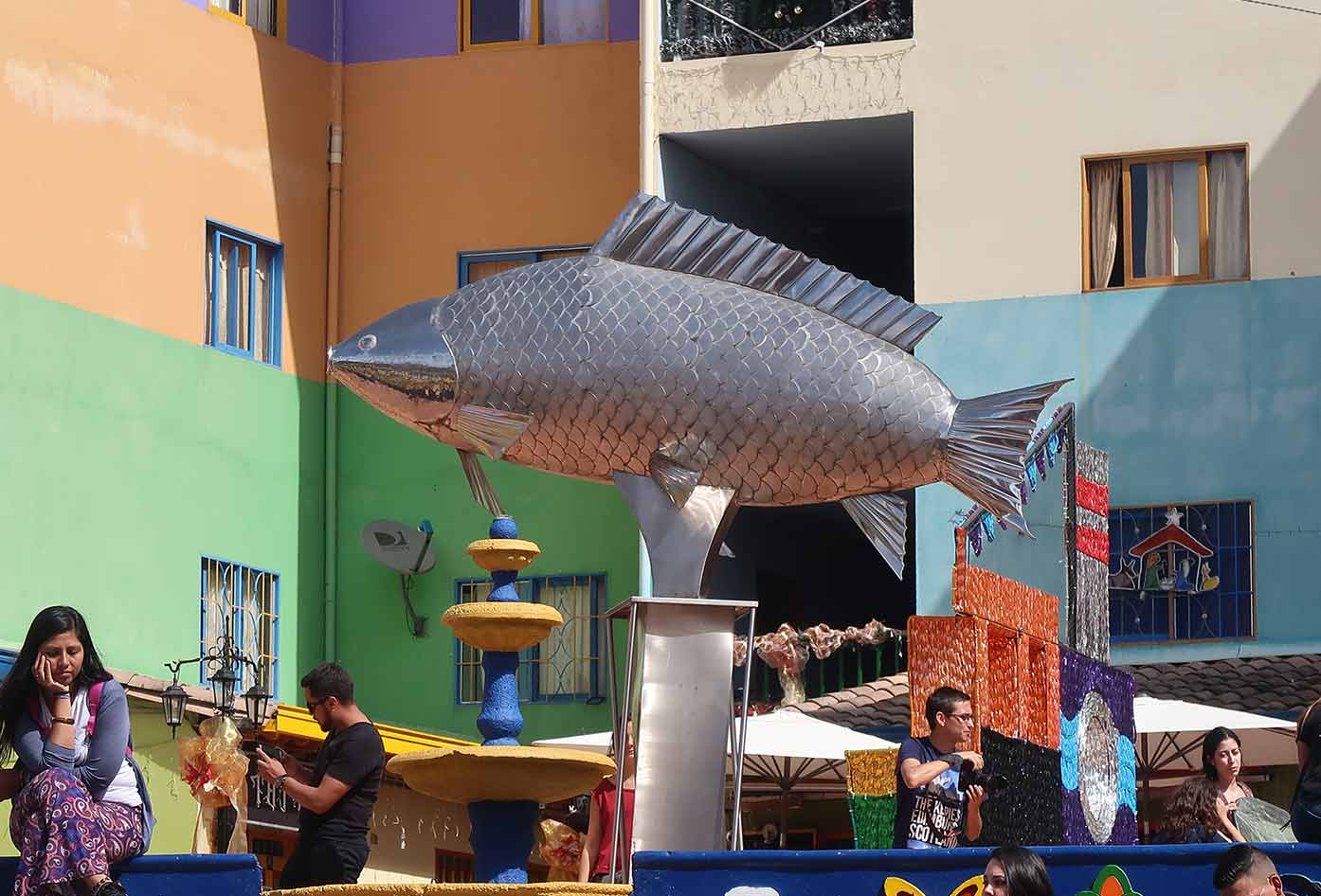 This is a beautiful, colorful town bursting with nature. It's a hidden gem and it's very accessible, you can just get there by bus.
Guatape is simply perfect for a day trip from Medellin and there are many different activities to enjoy.
Such as climbing the Piedra del Penol, walking along Calle Del Recuerdo, visiting La Casuela waterfall, and much more.
Where to Stay in El Poblado
When you visit El Poblado, Medellin, you'll need a nice place to stay and get some rest between activities. Below are some of the best options:
Los Patios: Los Patios is a lovely boutique hotel and it's highly recommended. It's located near the heart of the neighborhood and it's within walking distance to many great spots. It offers great value for your money and it will fit your budget.
Casa Kiwi: Casa Kiwi is one of the best hostels in the city, so you should definitely check it out. It's located in the Zona Rosa, the installations are nice, and you'll be able to connect with fellow travelers.
Click Clack: This is another great boutique hotel in Medellin. It has a beautiful design, convenient location, and they offer different room sizes to suit your needs. Overall, it's a great option.
Got Travel Insurance for Medellin?

Designed by travelers, for travelers, World Nomads covers more than 150 adventure sports and activities so you can explore your boundaries.
Visiting El Poblado neighborhood, Medellin
Visiting El Poblado is one of the top things to do in Colombia because it's known as the best neighborhood in Medellin.
It's a great area to stay in, it's safe, and there are plenty of opportunities for fun and adventure. You will enjoy every minute of your trip!
Depending on how many days in Medellin you have, you may want to explore other delights in the region, so aim to keep your options open.
📌 Like this article? Pin it…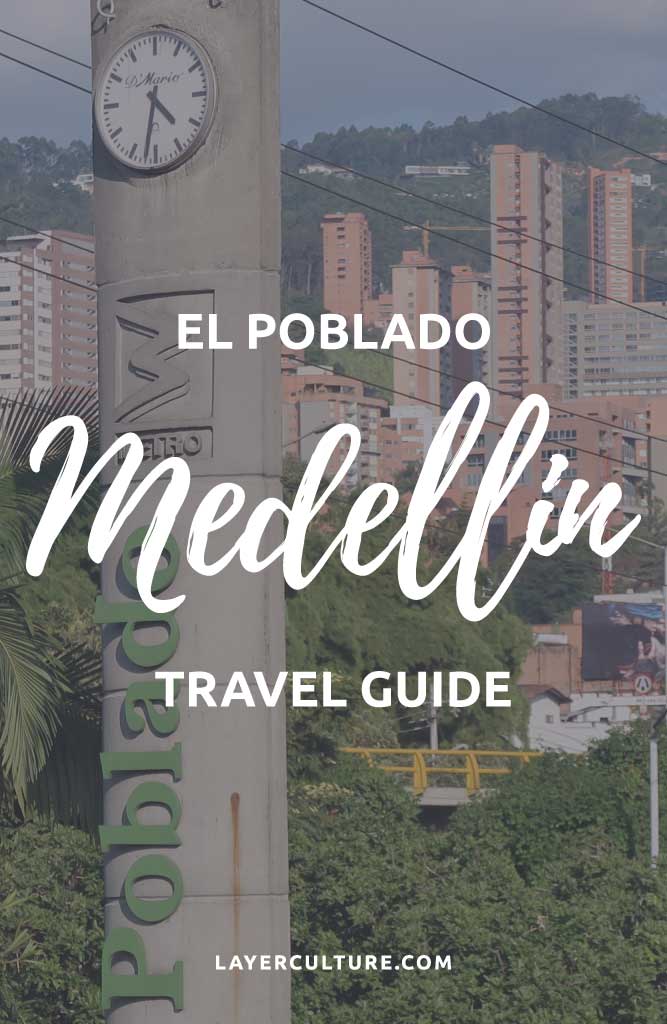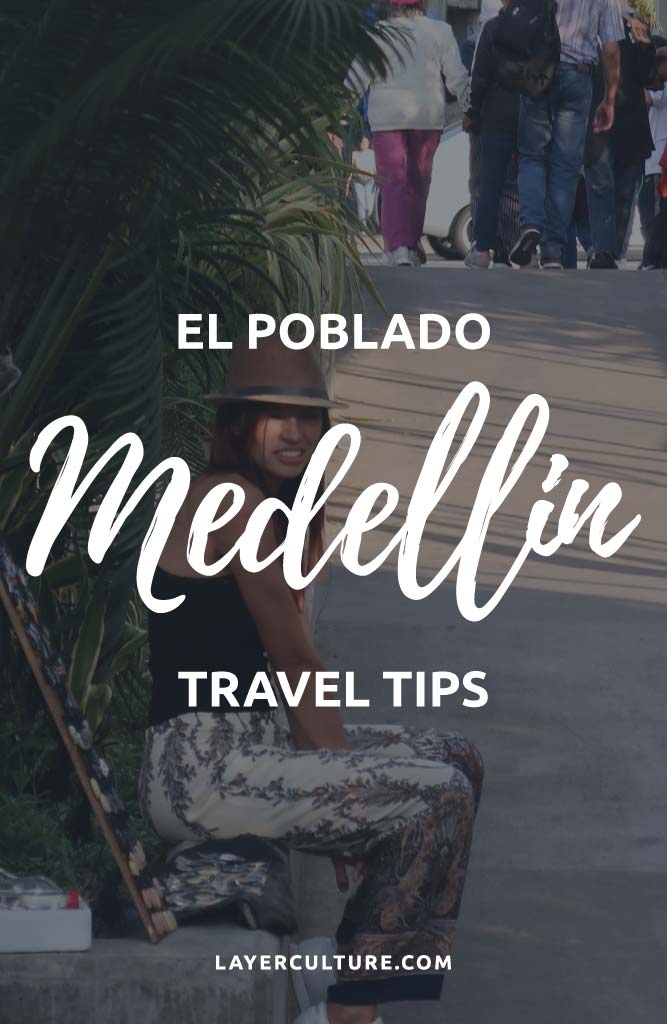 Did this help you discover new ideas on what to do in El Poblado?
💬 Leave a nice comment or let's start a conversation below!
---
"Dear friend! Some links in this post contain affiliate links. Meaning, if you click through and make a purchase, book a hostel or sign up for a tour, I may earn a small commission at no additional cost to you. Your support means a lot and helps me to keep traveling and maintaining the quality of this site for you."