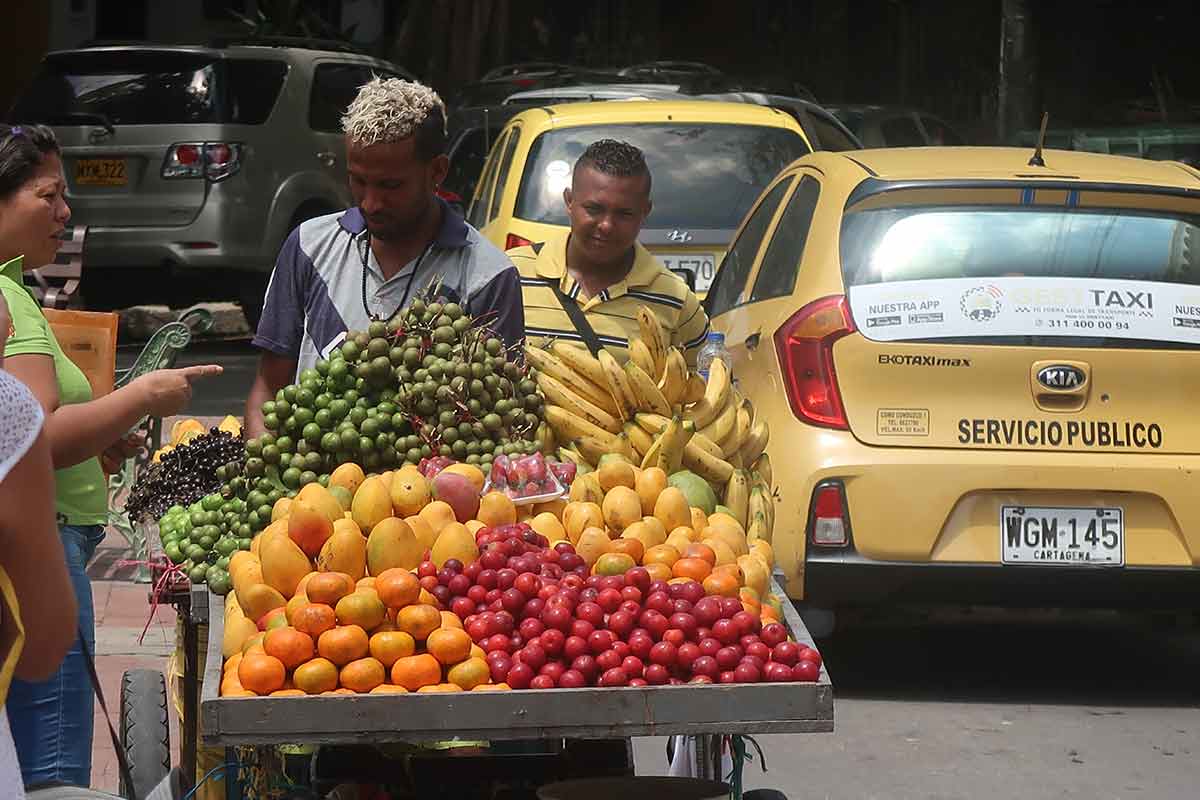 How many days in Cartagena are needed for a short trip?
Located along the Caribbean coast, Cartagena is Colombia's famous port city and is one of the most popular cities in Colombia to visit.
As well as the Old Town, here you'll connect with white sandy beaches, Spanish colonial architecture, as well as the unique Afro-Colombian culture.
How many days in Cartagena?
This article will explore Cartagena, how many days you should spend here as well as some top recommendations for where to stay and what to do.
Is Cartagena worth visiting?
Yes! Not only is Cartagena one of the most visited cities in South America it is an unmissable place to visit in Colombia and it is one of the safest.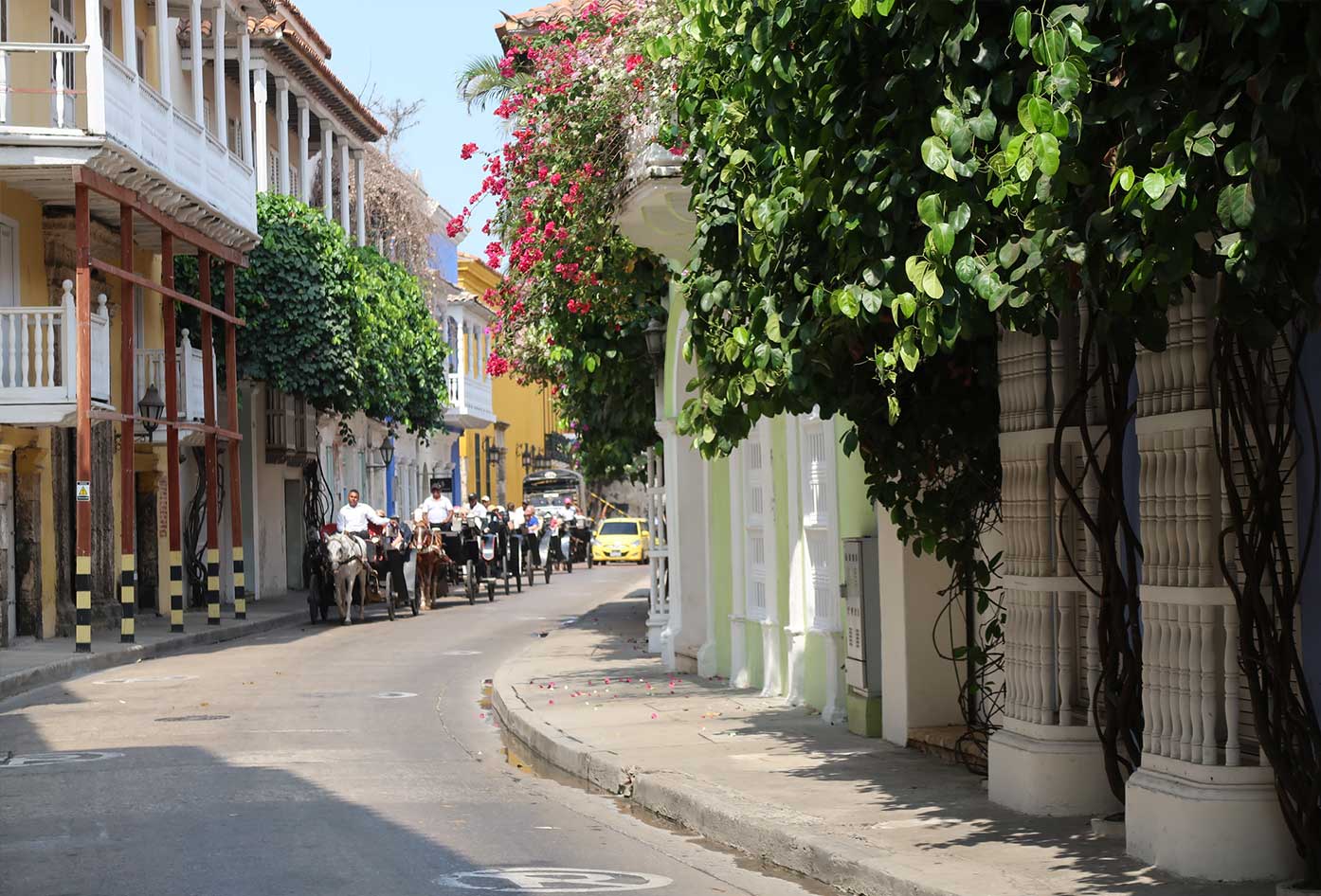 The charming city offers its visitors a plethora of things to do both day and night. In fact, during the evening you can find some tasty street food here.
If you are concerned at all about safety in Cartagena I suggest you read my guide to fully understand what the risks are. But if you will be traveling soon, it is worth knowing that most travelers visit Cartagena trouble-free.
How Many Days in Cartagena is Enough?
As you can see, there's a wild range of different experiences to be had when in Cartagena. Whilst you could technically rush to fit them all in, you'll end up missing out on the local culture which makes this city so great.
I recommend spending between 3-5 days to experience all of the above (more days are preferred if you want to spend more time on the Rosario Islands). Or, if you have plans to head over to San Bernardo Islands.
Is one day enough for Cartagena?
Those who have a layover in Cartagena, or perhaps want to otherwise limit their time here will often be left with just a day.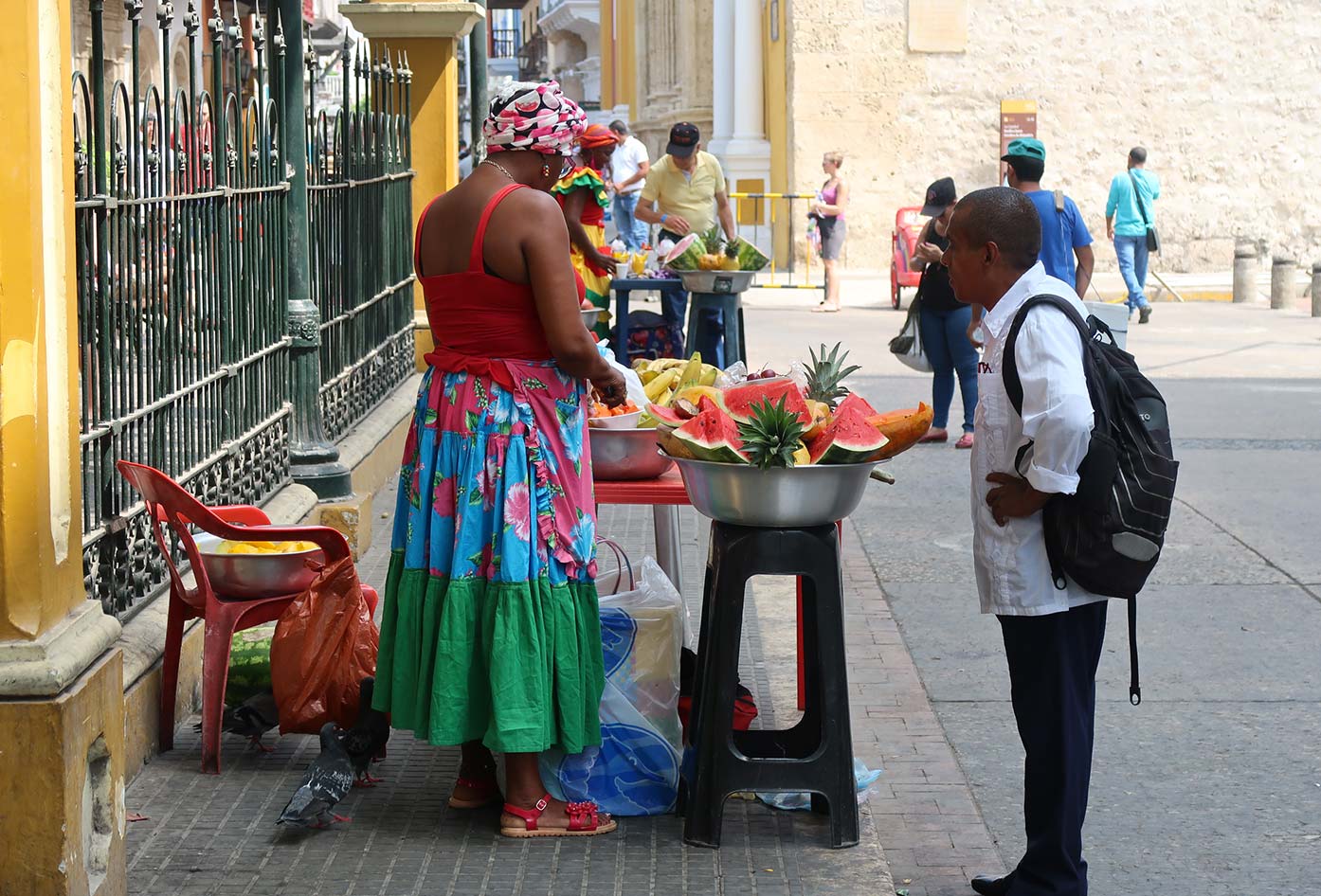 Whilst not ideal for seeing everything, you can still get a nice taste of Cartagena as well as see the main sights (provided you're proactive with your time and plan a bit in advance).
First, you'll want to head on a morning tour that visits El Totumo Mud Volcano, which also includes a typical Colombian lunch.
Arriving back in Cartagena in the afternoon, you can then walk around the historic center exploring the very best sights, as well as visiting the close-by neighborhood of Getsemani too.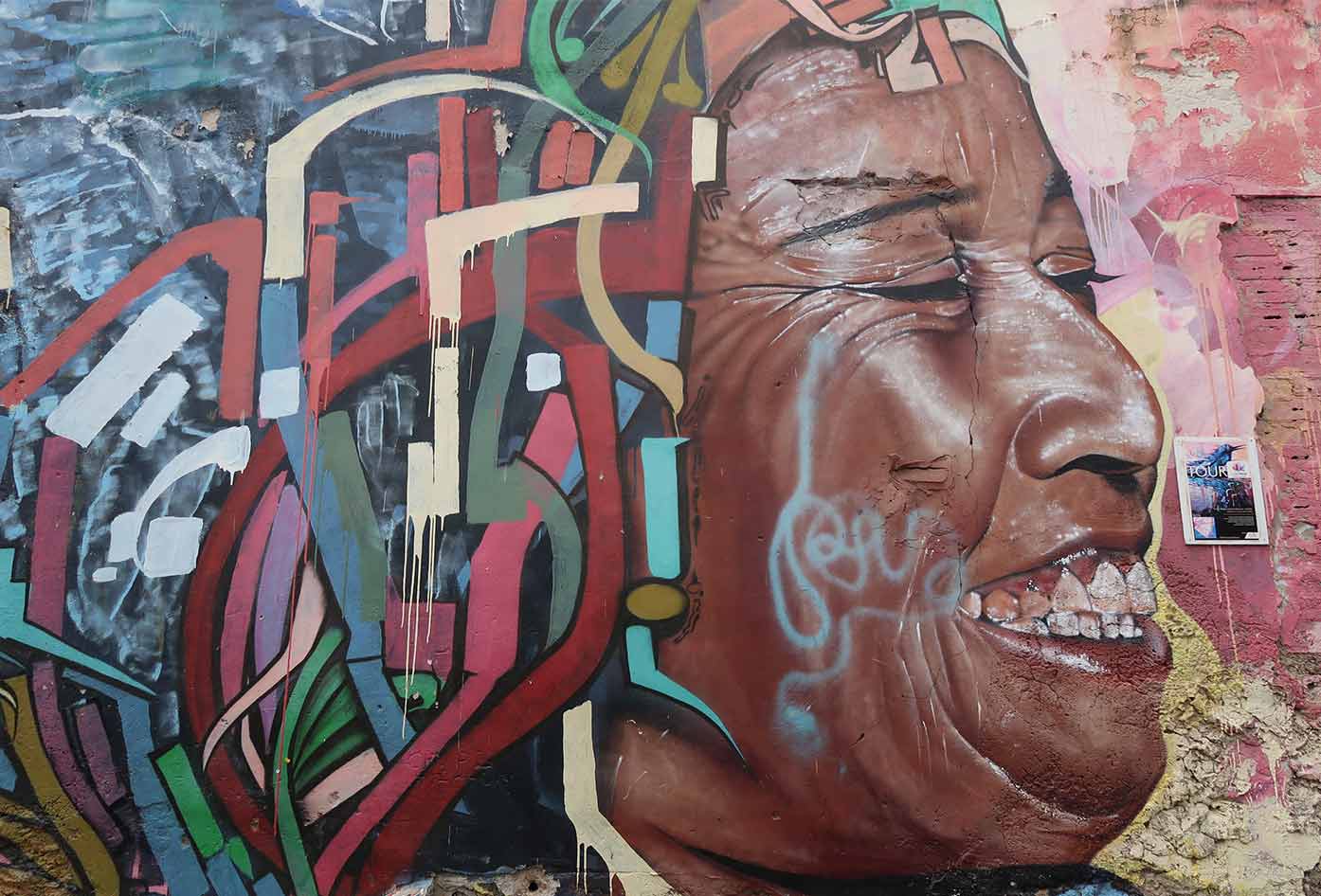 If you have until late evening or night, you could also spend an hour or two lounging on the golden sands of the Playa de Bocagrande before watching the sunset at Cafe del Mar.
It's worth using taxis to get between destinations since you won't have time to wait for buses or to walk that much.
While out and about carry a reef-free sunscreen like this to protect yourself from harmful UV rays, to avoid getting sunburned while here.
Is 2 Days in Cartagena enough?
Whilst two days is also quite a quick stop in Cartagena, with this amount of time you'll easily be able to see all of the very best highlights of this picturesque Colombian city.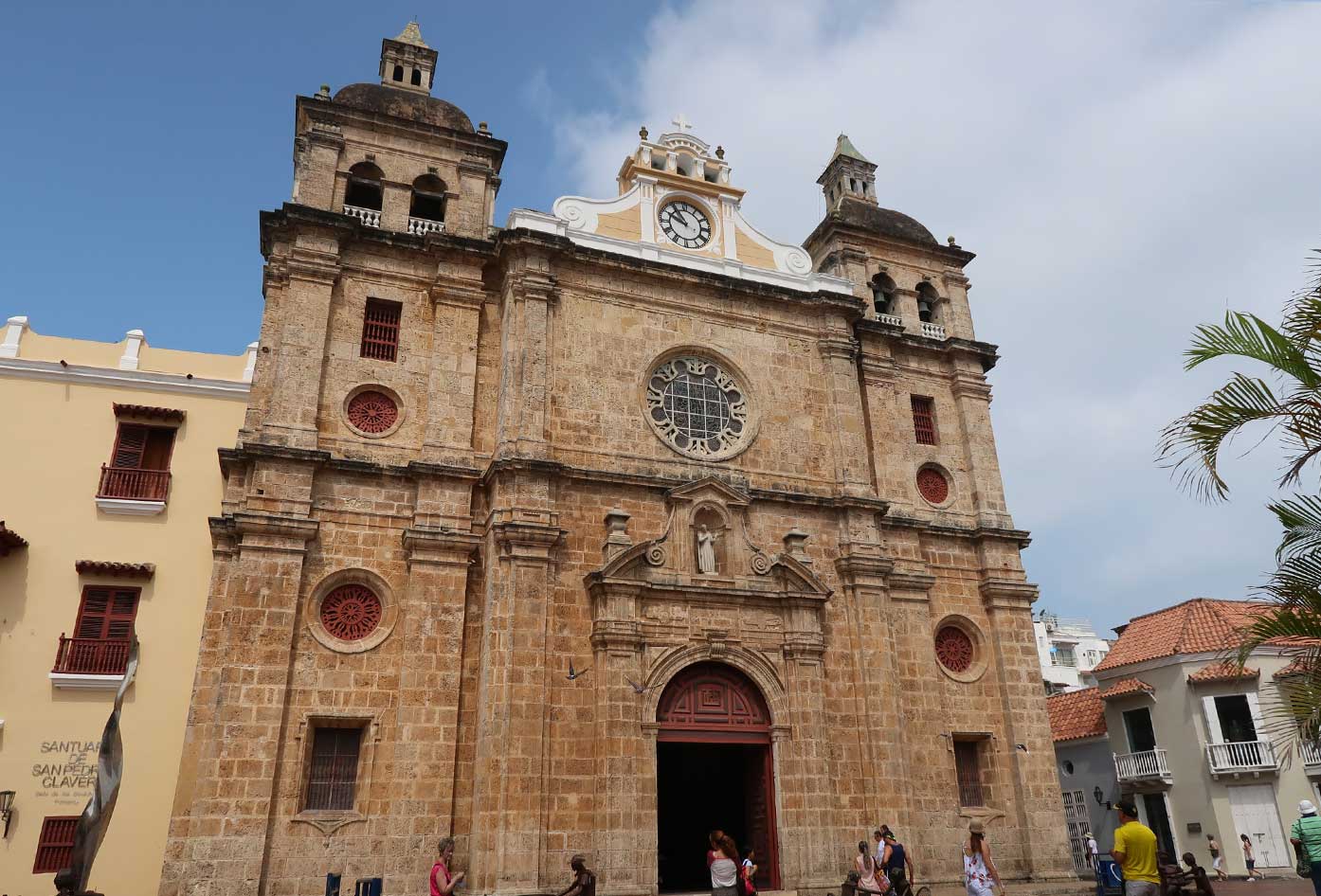 On your first day you'll want to head on this day tour to the Rosario Islands, which includes lunch as well as plenty of time to snorkel and enjoy the beautiful white sands here.
Depending on your energy levels and arrival time back to Cartagena, you can visit the San Felipe Fort in the evening which is located just a short walk east of Getsemani.
Your second day can be spent similarly to that mentioned in the one day section, where you can spend the morning in the mud volcano followed by time exploring the city highlights after.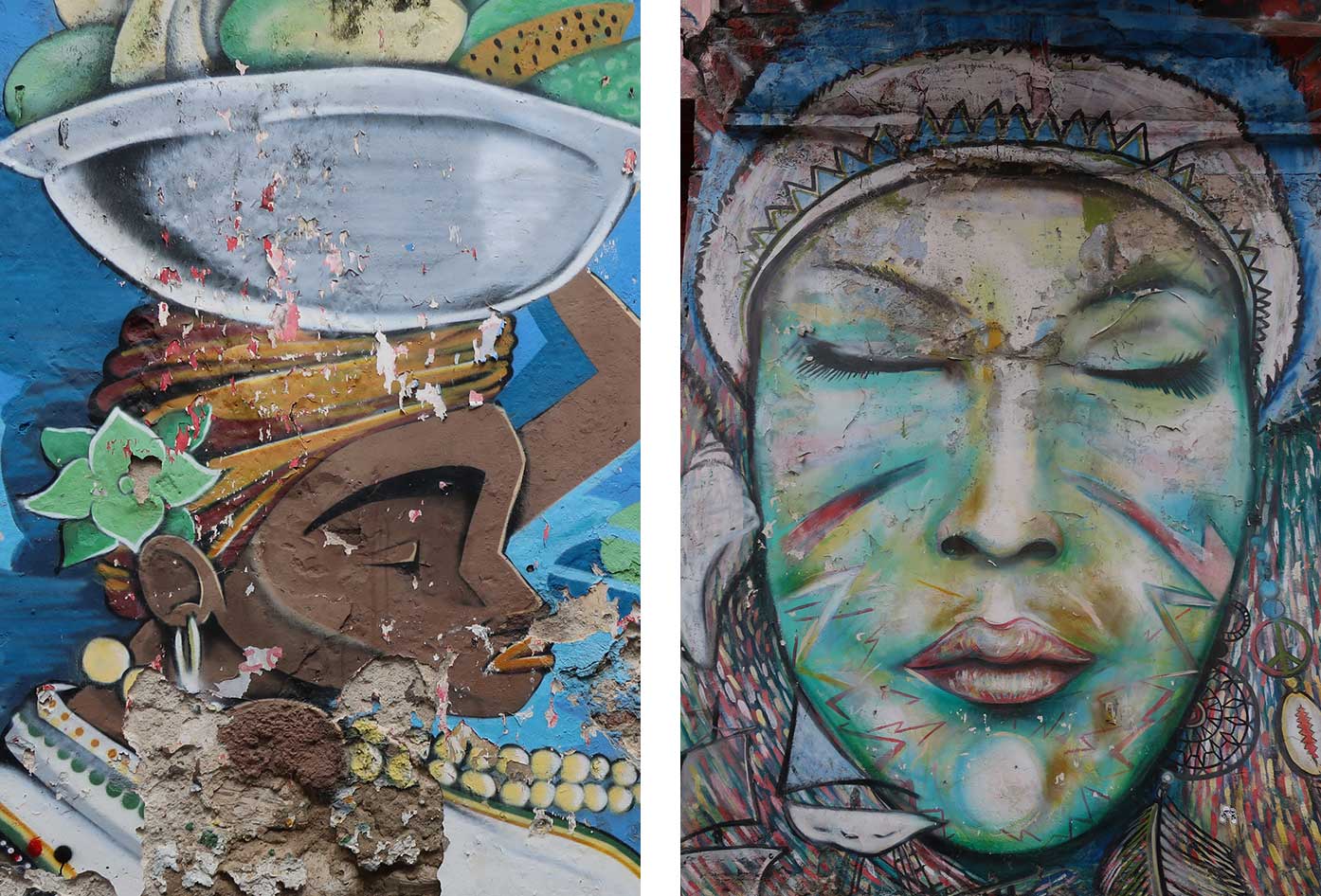 It's worth heading on a walking tour around Getsemani, given you'll save time as a local lead the way through the hoards of people that congregate in this area, as well as being able to see many more hidden spots too!
If you prefer this neighborhood as a place to stay then I suggest you check out Casa Zahri for a decent night's stay and you won't be disappointed.
Is a week in Cartagena too long?
On the flip side, there will be many travelers who have planned a week (or even longer) in Cartagena. Whilst some may wonder if a week is too long, we think that a week is the perfect amount of time to spend here.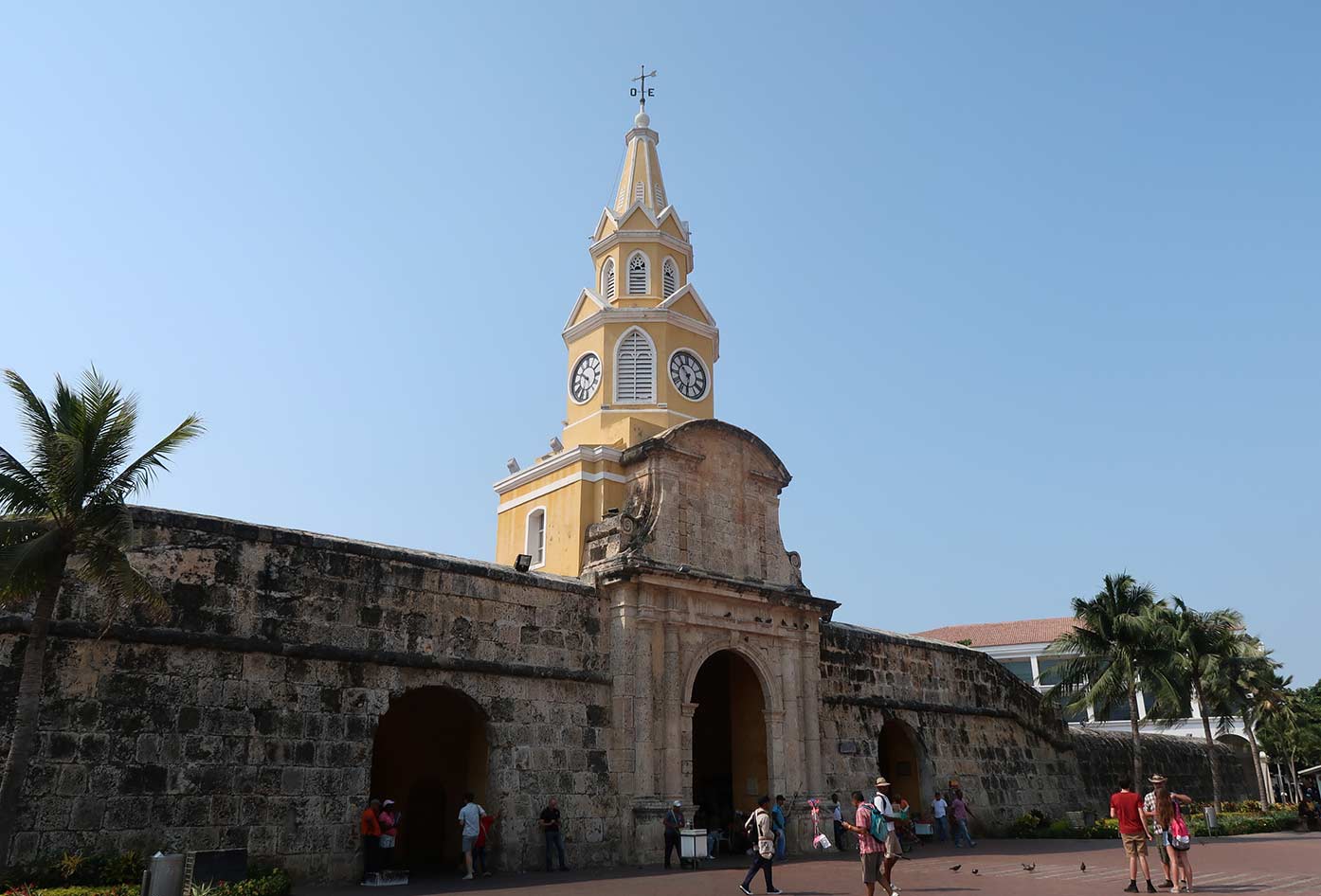 Here you'll be able to see all of the major sights without rushing around like you otherwise would if heading for a day or two. As well as taking your time, you'll also be able to get a more locals feel to the place through the food and culture.
Like always, I suggest you carry a money belt like this one for convenience when it comes to carrying cash around with you as it will keep possessions hidden and steal-proof.
Those who want to explore the Rosario Islands will find a week much better, as you'll be able to spend multiple days on several islands such as Barú and Isla Grande.
Although there are many benefits of staying longer as we've just seen, it may feel a bit too long if you like to travel around quickly.
If this is more your style, I would instead recommend spending 5 days in Cartagena before moving on to your next destination. For example, you can get to Santa Marta from Cartagena in around 5 hours with a shuttle bus.
Where to stay in Cartagena?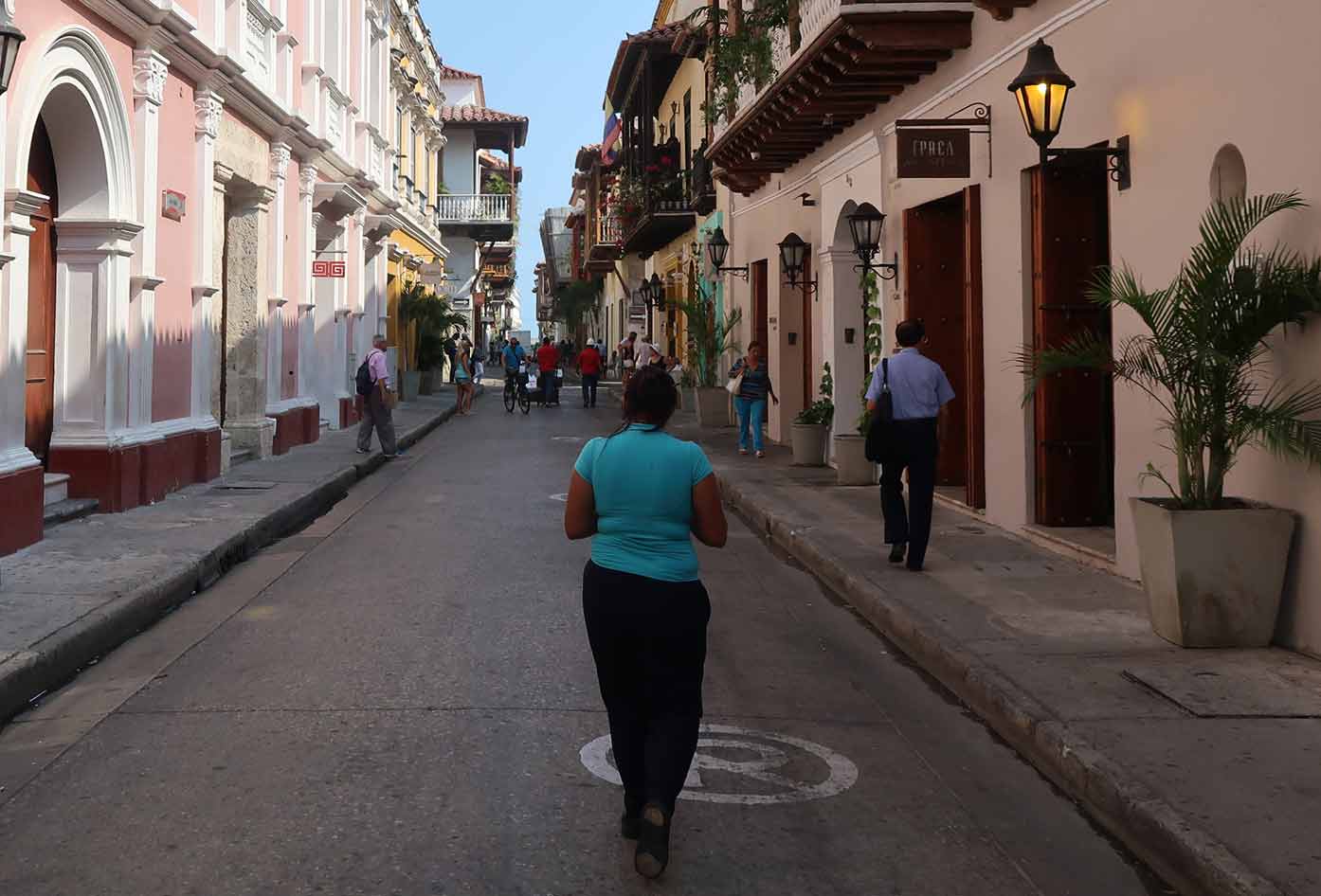 See some accommodation options for your stay in Cartagena:
Budget – The Media Luna Hostel is perfect for those looking to stay cheap. Located in the lively and artsy neighborhood of Getsemani, here you'll be staying in a cozy dorm room. You'll also have a swimming pool on-site as well as BBQ facilities.
Boutique – Casa India Catalina Located right in the heart of the historic centre, this is the perfect option for those traveling on a mid-range budget. Offering sleek rooms in a beautifully styled hotel, here you'll be close to all of the main attractions.
Luxury – Hotel Capilla del Mar Those looking for the ultimate, most exclusive option will want to stay here. Here you'll be staying in a beautiful room, along with a hearty breakfast provided by the hotel. You'll also be just footsteps from the Bocagrande beach too.
If you're on a modest budget or want to see other options why not take a look at this list of hostels in Cartagena that will give you more ideas?
Best Guided Tours in Cartagena
As we've already seen, there are tons to see and do in Tulum. Here we'll take a look at some of the very best tours you can join.
Biking Tour Cartagena
For those who like to be active this active tour is by far the best way to get to know Cartagena, as well as how locals go about their everyday lives.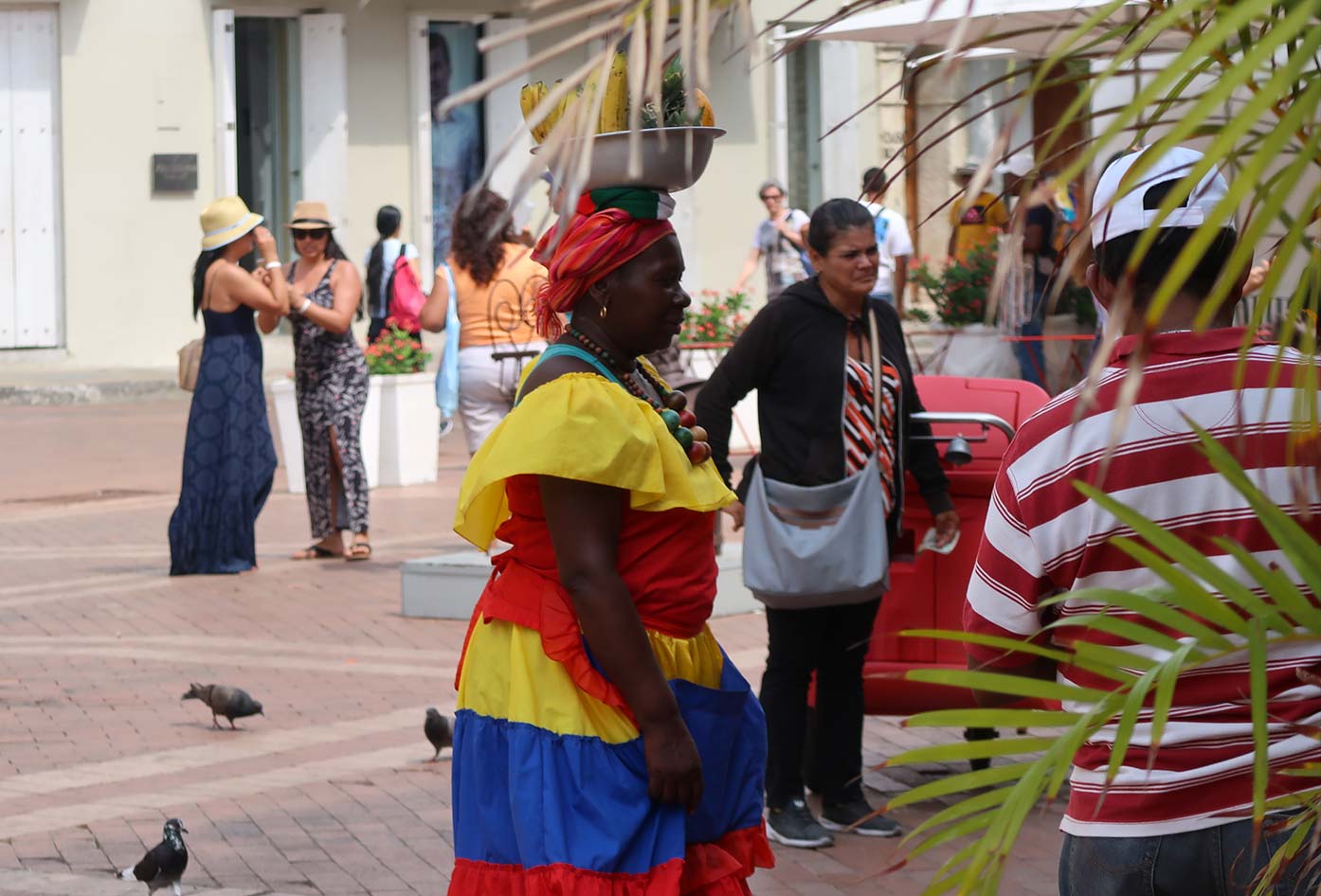 Groups are small to keep things personal, where you'll visit many monuments including The Walled City as well as the Plaza de la Trinidad.
Totumo Mud Volcano Experience
El Totumo is a must-visit for its medicinal properties, and on this tour you'll get to bathe in the heart of the volcano.
You'll have all transport included as well as a knowledgeable guide who can explain how the process works.
Best Street Food with Local Chef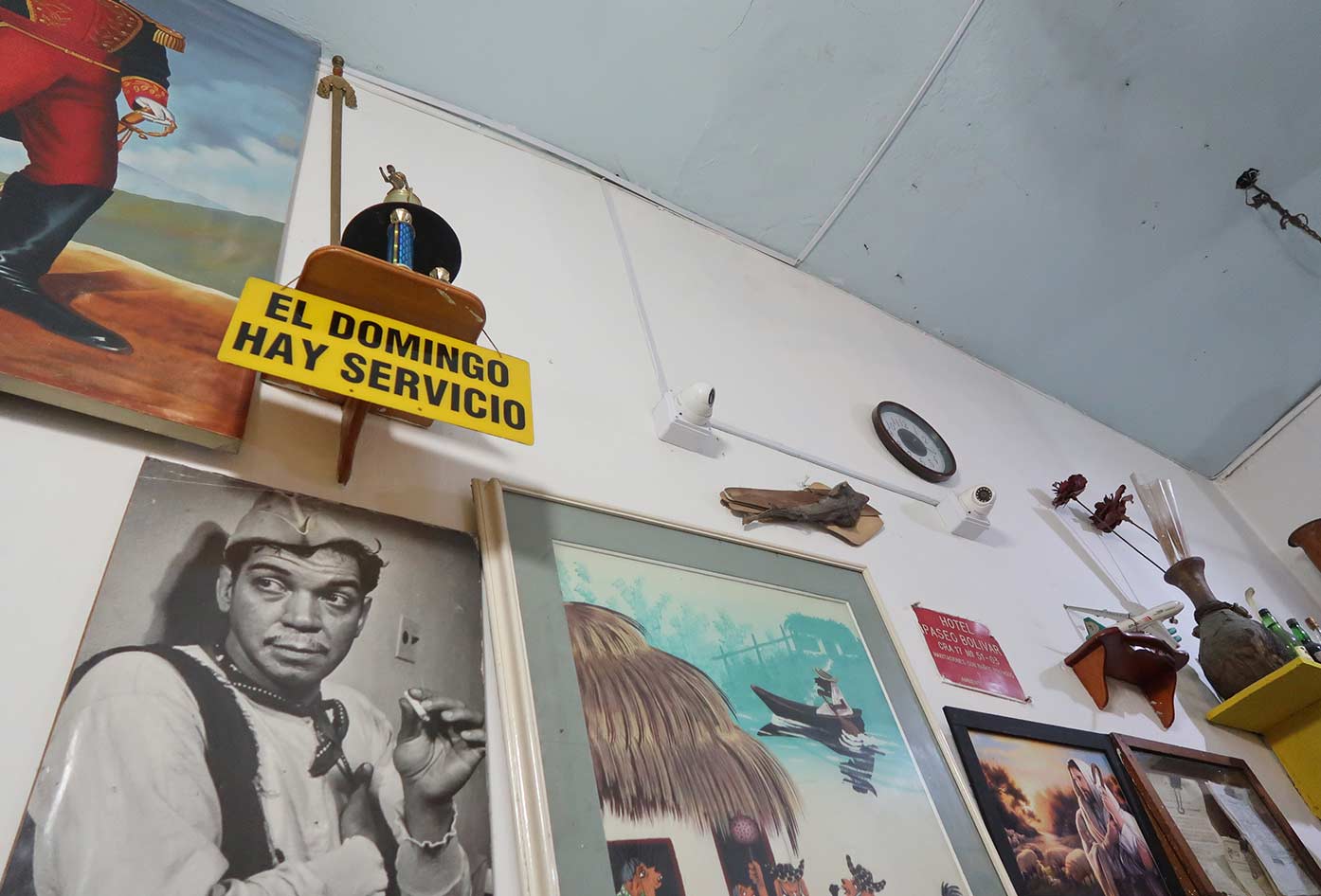 This is by far one of the best food tours in Cartagena you can take, where your local guide will take you around the city to major food stops.
Here you'll try as many as 7 authentic Colombian dishes, as well as have an included guided tour of the historic center.
Day Trip to Playa Blanca with Lunch
This tour is perfect for those who love beaches, where you'll visit the incredible white sands of Isla Barú.
You'll have all transport included, as well as a delicious lunch too. You can also use the facilities of the Mambo beach club, meaning you can enjoy this beach in style.
Got Travel Insurance for Cartagena?

Designed by travelers, for travelers, World Nomads covers more than 150 adventure sports and activities so you can explore your boundaries.
How Many days in Cartagena
And that's all for this guide on how many days to spend in Cartagena.
This coastal city is famed for its incredible architecture, which includes the formidable walled city. There are also many unique attractions to see here too such as El Totumo Volcano as well as the beautiful Rosario Islands.
This guide has looked at how to spend various time-frames in Cartagena, as well as where to stay and some worthwhile tours to do when here too.
See more safe cities in Colombia for ideas on where else to go to ensure you have both a memorable and safe time in this incredible country.
📌 Like this article? Pin it…
Did this guide help you decide how many days to spend in Cartagena?
💬 Leave a nice comment or let's start a conversation below!
---
"Dear friend! Some links in this post contain affiliate links. Meaning, if you click through and make a purchase, book a hostel or sign up for a tour, I may earn a small commission at no additional cost to you. Your support means a lot and helps me to keep traveling and maintaining the quality of this site for you."