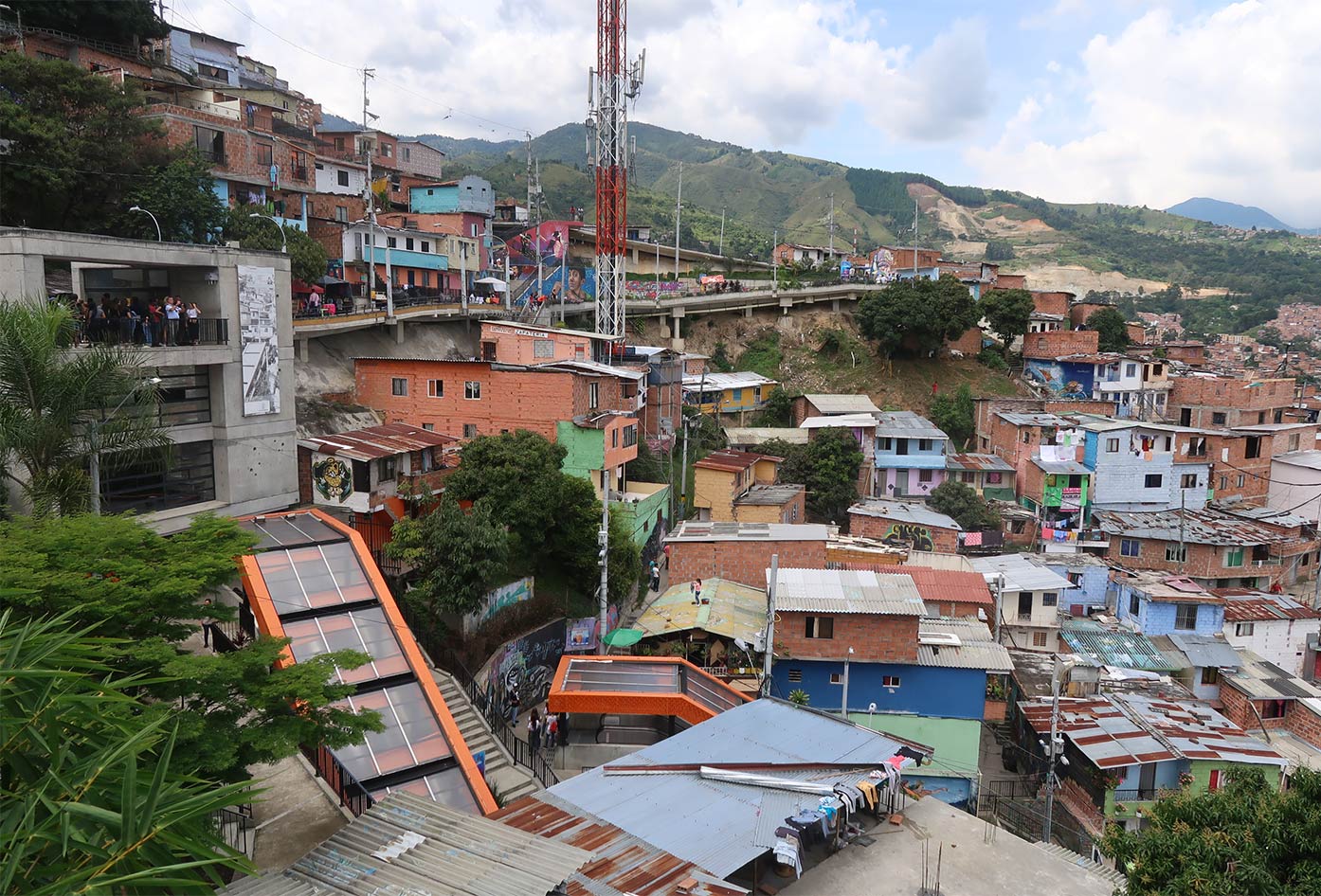 Are you arriving in Colombia and doing the Comuna 13 Medellin tour?
When I first arrived in Medellin, visiting this neighborhood was something I never thought that I would do.
On one sunny morning, I decided to see if I could visit Comuna 13 without a tour and see what happens.
With help from locals, I got the scoop on how to visit Comuna 13 without a guide! Read below to learn what I encountered here.
Comuna 13 Medellin Tour
Comuna 13 is one of those places to visit in Colombia where you can feel privileged just at the fact that you are standing there.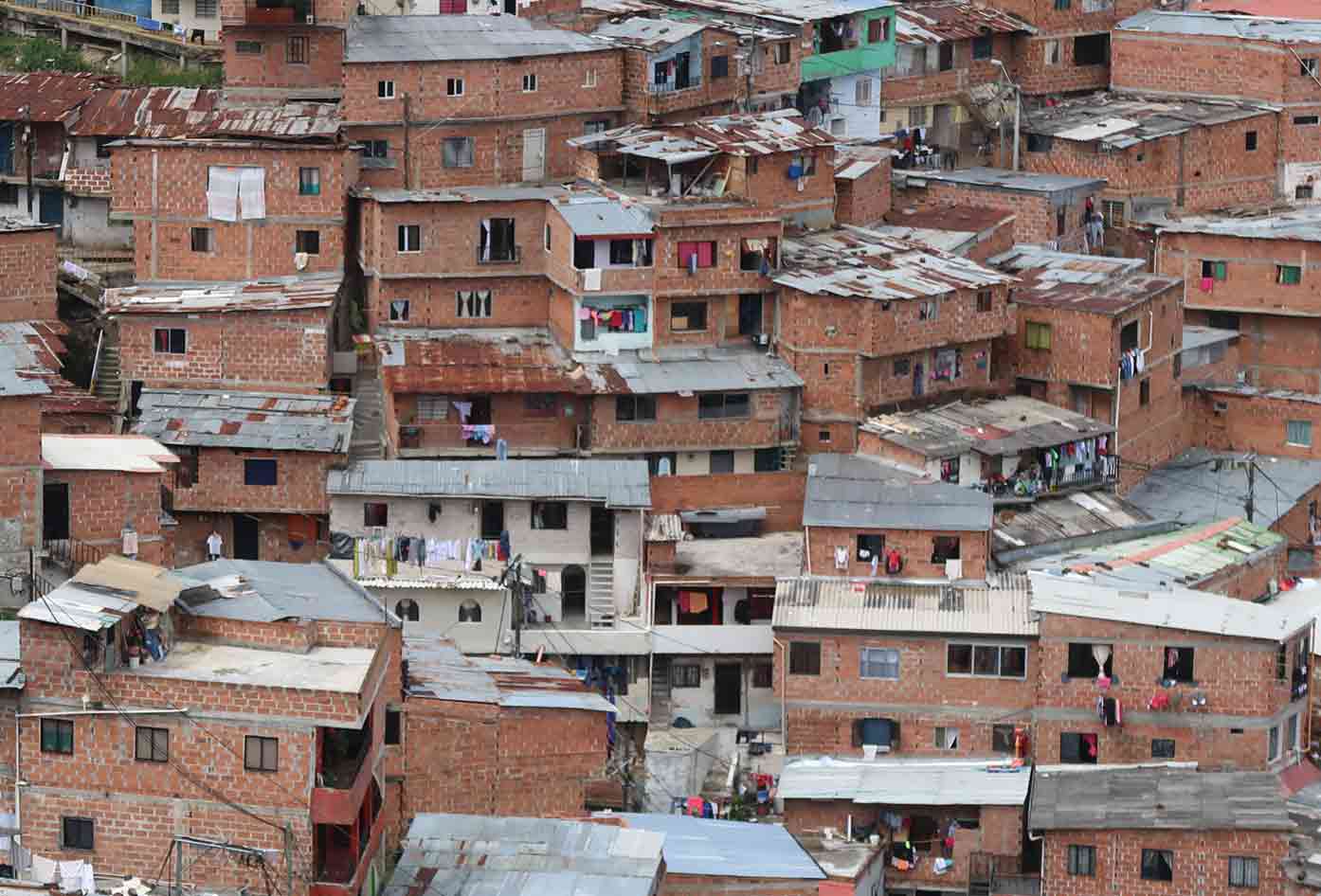 Being able to visit a place that is known as one of the most dangerous places in the world is quite an odd experience, to say the least.
The first things that came to my mind were:
Is this good?
Is this bad?
Should I be here alone?
I'd heard some locals saying this is one of the best things to do in Medellin if you want to see some of the city's most intricate street art.
Why Visit Comuna 13?
I talk a lot about travel safety, so for me to recommend people to walk into a dangerous neighborhood is not something I'd openly suggest.
However, in this case, I want to record my experience visiting Comuna 13. Normally I would recommend taking a tour, but in this case, I visited the Comuna without a tour. But why?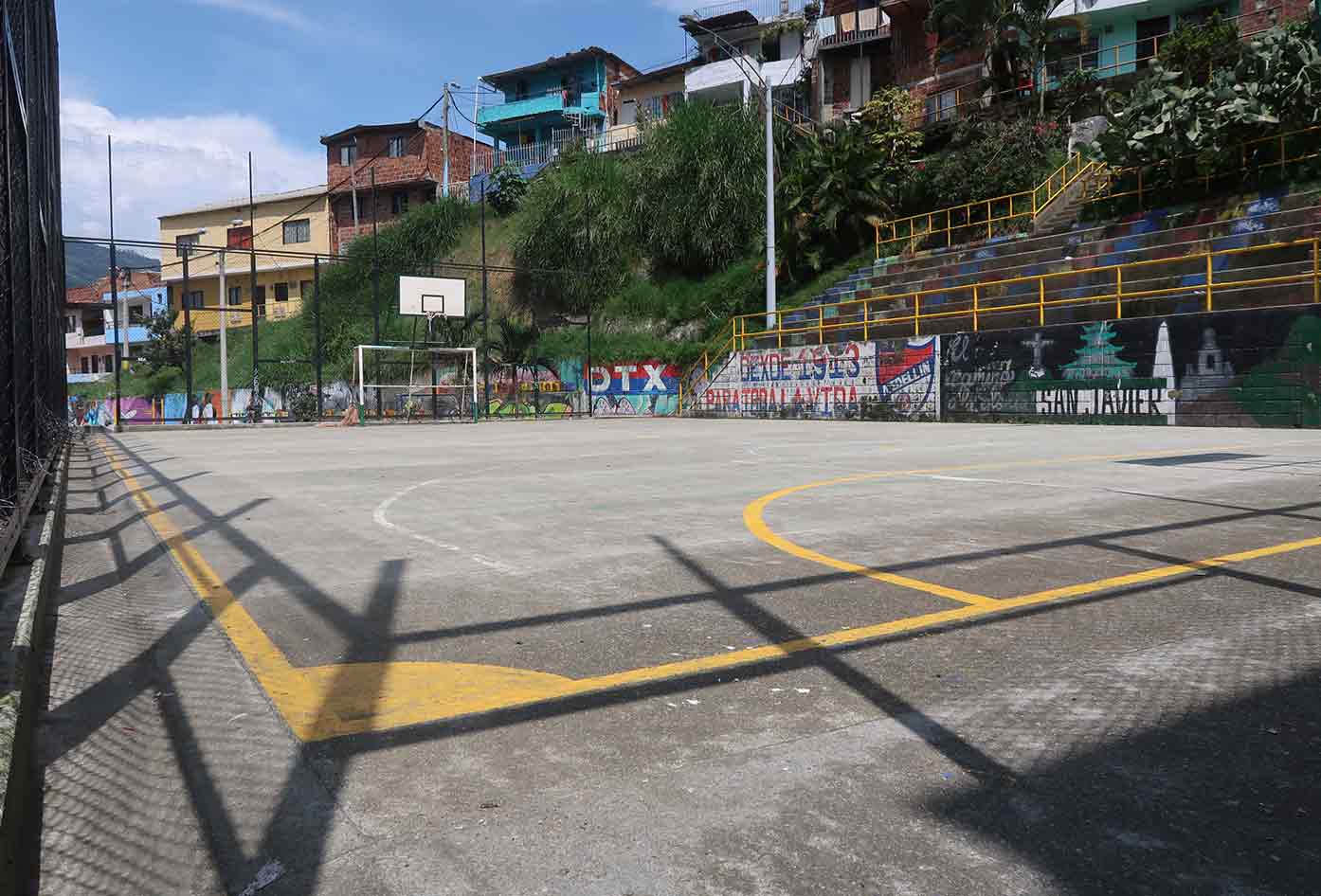 After staying in Medellin or any other place in Colombia for that matter, you may be curious as to why anyone would want to visit this neighborhood. Aren't travelers just asking for trouble by coming here?
Is Comuna 13 Safe?
The first thing to note is that Comuna 13 tours are not part of the Dark Tourism movement, however, there is something strange about people promoting tours to dangerous neighborhoods which I found strange.
How to get to Comuna 13?
Comuna 13, which is technically San Javier can be located by taking the Metro to the San Javier metro station.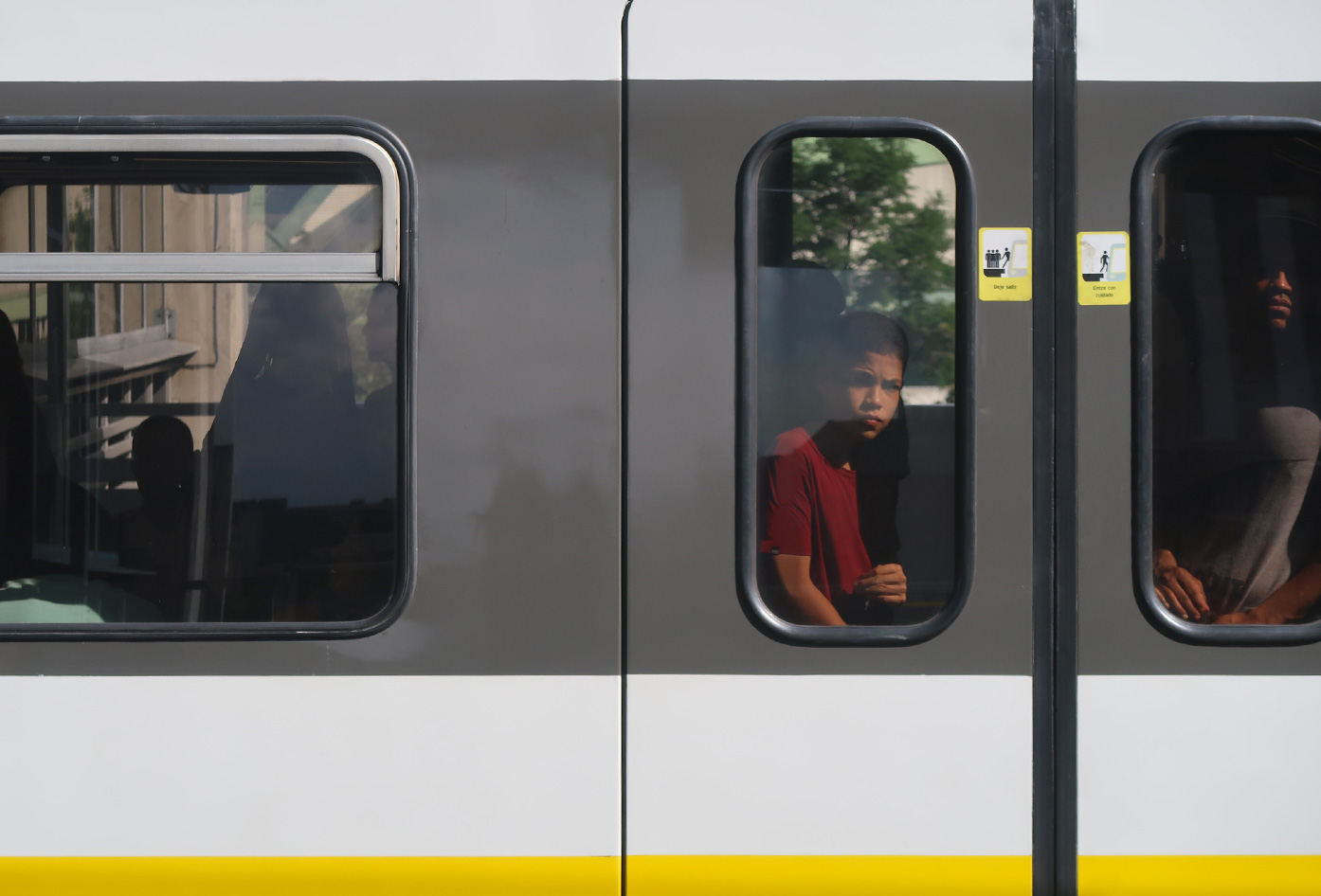 It's from there you'll need to take the bus (221i or 225i) which takes around 25 mins.
The buses tend to get quite full (especially during the day) so be prepared, and don't carry any valuables with you.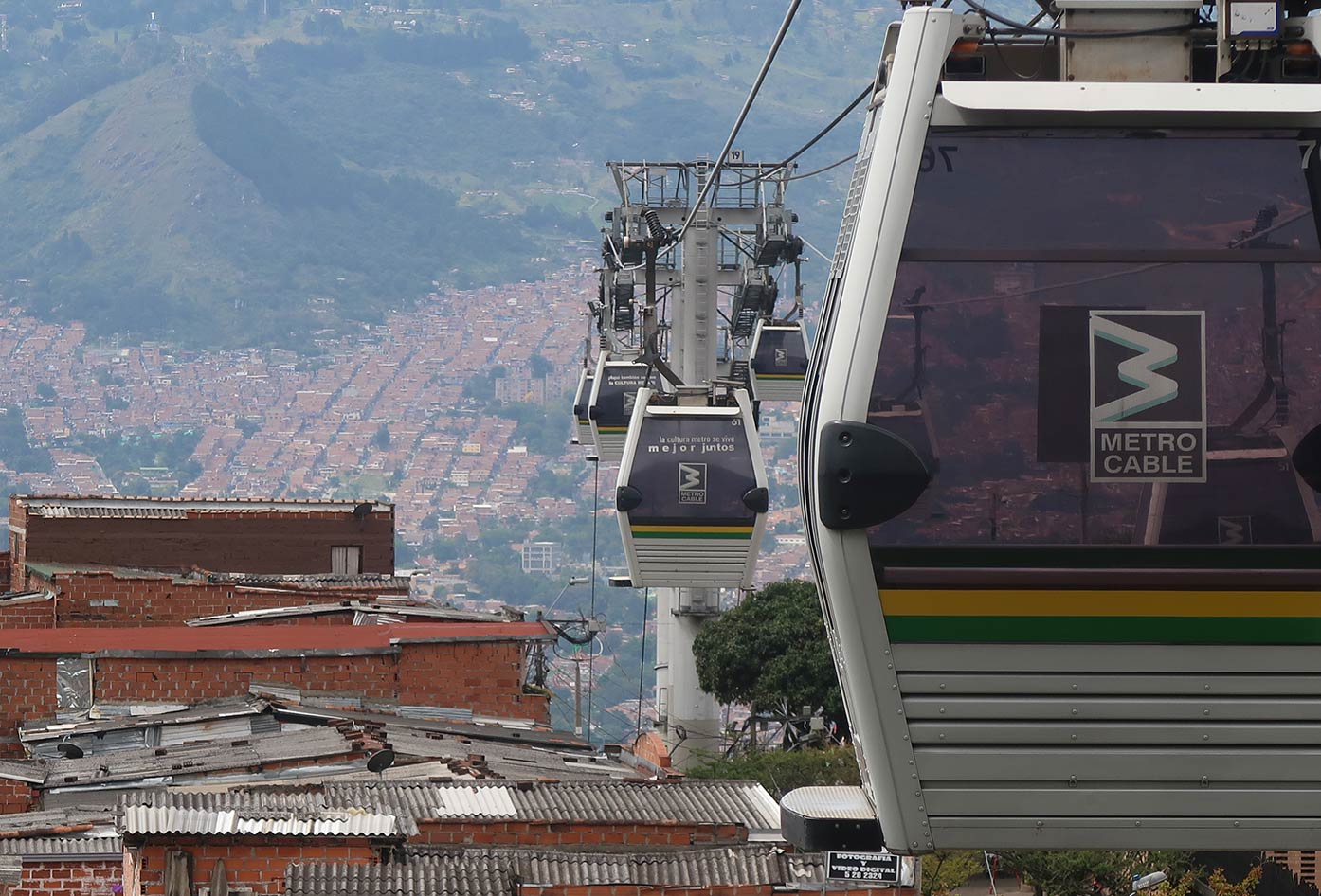 You can walk up the hill from San Javier, but I don't recommend this unless you are traveling with a local guide or equivalent.
Once you arrive at the football court you are more or less there.
Can you go to Comuna 13 by yourself?
As any Paisa or local living in Medellin will openly tell you…
– Comuna 13 isn't safe!
Even less so for the average tourist! Especially the kind who wish to wander around with their camera taking photos.
After all, this is an area that suffers from poverty and violence.
I visited Comuna 13 with a local, and although we didn't go 'deep in the street' I felt satisfied with what I saw on my visit (which if anything, was a feeling of privilege to be able to stand tall in such a neighborhood).
What is Comuna 13? (the story)
Let's look at the story of the Comuna to see if we can learn more about it. This may help you make a decision whether or not to visit.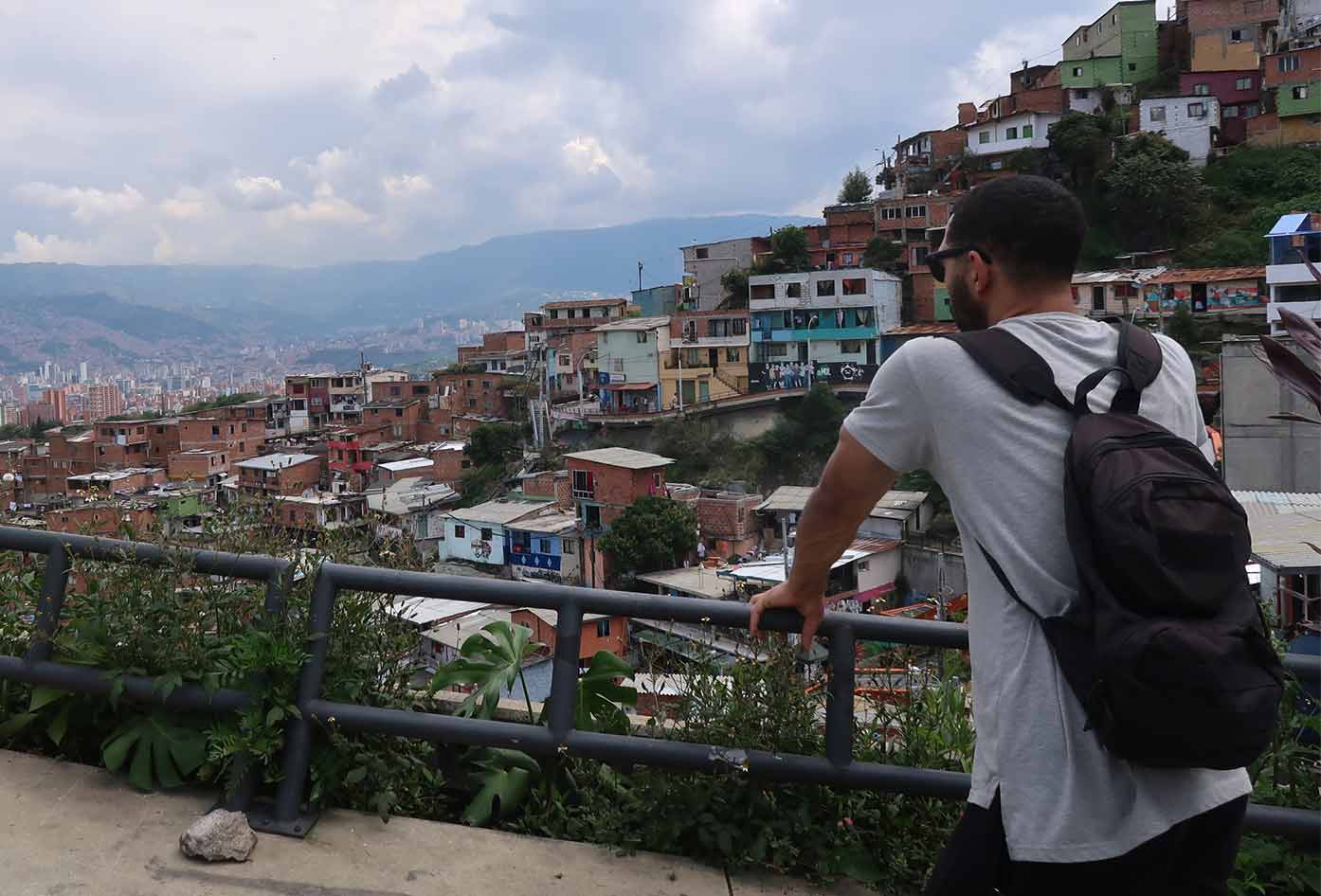 This place is not for everyone and I'd go as far as to say that it would be better for some people to experience this self-proclaimed landmark through the eyes of a cultural traveler. In this case me.
But this also means you should aim to look at some of the other official resources to get information about this neighborhood too.
Having spoken to other travelers backpacking Colombia who had taken the tour, I found out that they learned much more than I did.
Much of what I learned was unspoken. One thing you learn exploring these types of neighborhoods (and others) is that the streets talk.
Many things don't need an explication – they speak for themselves!
However, it is common knowledge that the infamous Comuna 13 was most feared back in the 1980s and 1990s.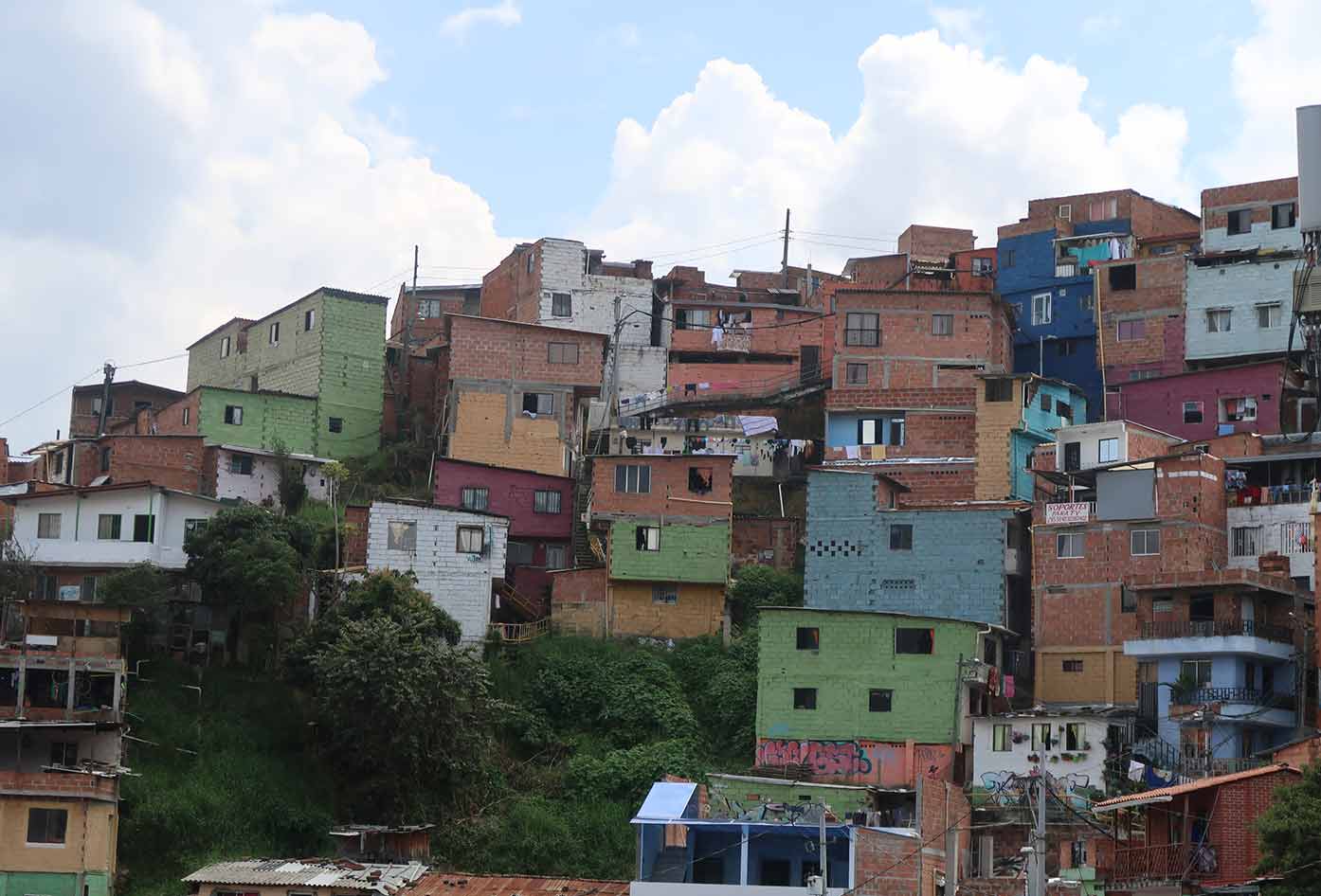 Those years were the height of the narcotraffico not just for being home to many residents who were 'willing to do anything' for 'any amount of money' but for the strategic positioning of the Comuna.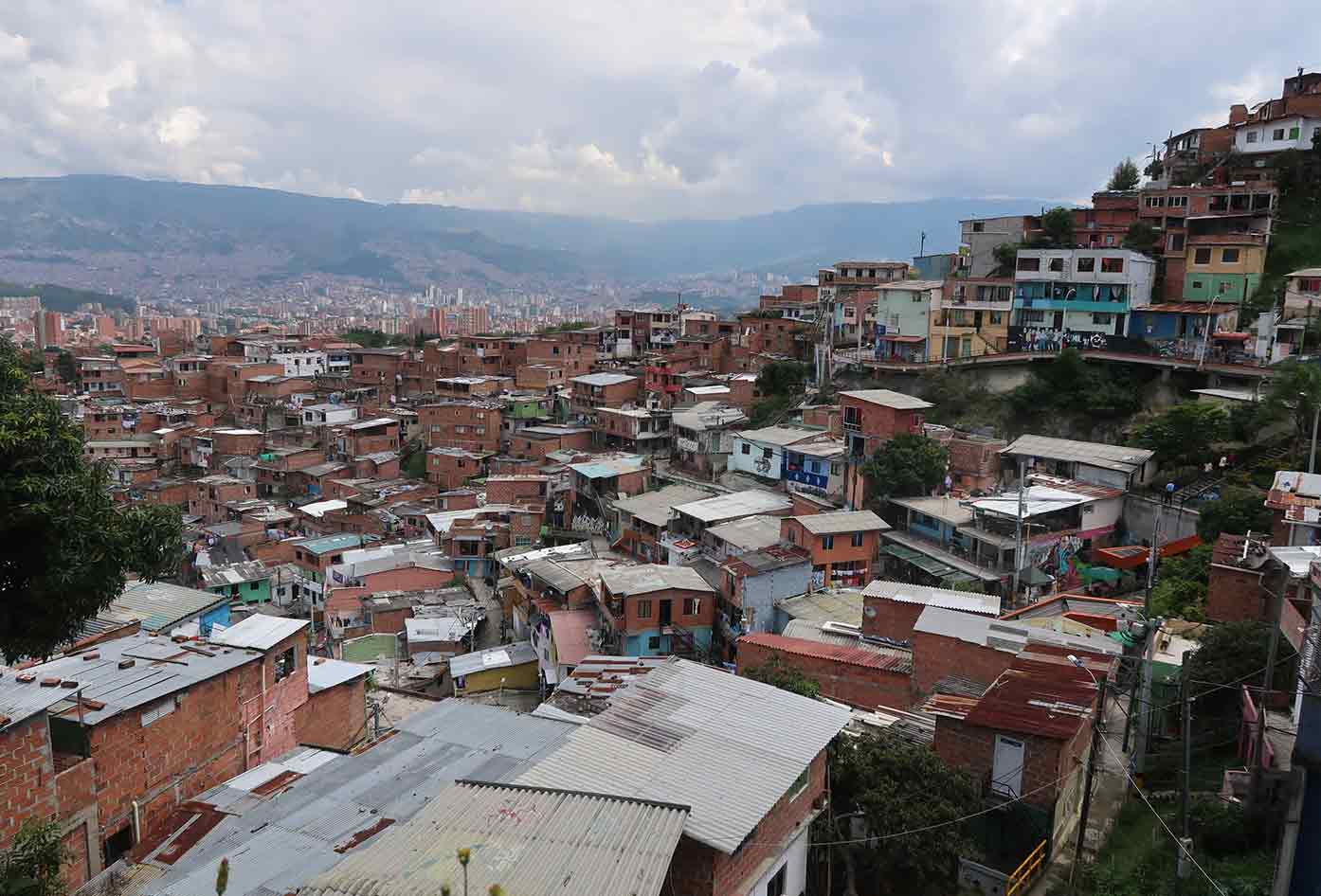 It is made up of steep windy streets and thousands of places to hide.
This in turn became the perfect transit point for all types of illegal activities. So controlled in fact, that even the authorities needed special permission to enter certain parts of Comuna 13.
Later in time, one of Colombia's former Presidents Alvaro Uribe, instigated a major clean-up consisting of raids and violent assault which would see a decline in this type of barrio control.
Inevitably many hard-working Colombians, including innocent families were embroiled in this hardship.
Fast-forward some years and the government installed a series of escalators (like the ones you see in shopping malls) called escaleras electricas in Spanish to make areas of the barrio more accessible.
This new neighborhood feature quickly became the talk of the town! With this newfound accessibility, the streets somehow became safer.
Something that the local people of the barrio were proud of.
This coupled with street art and an influx of outsiders visiting the neighborhood meant that the stigma was slowly fading away.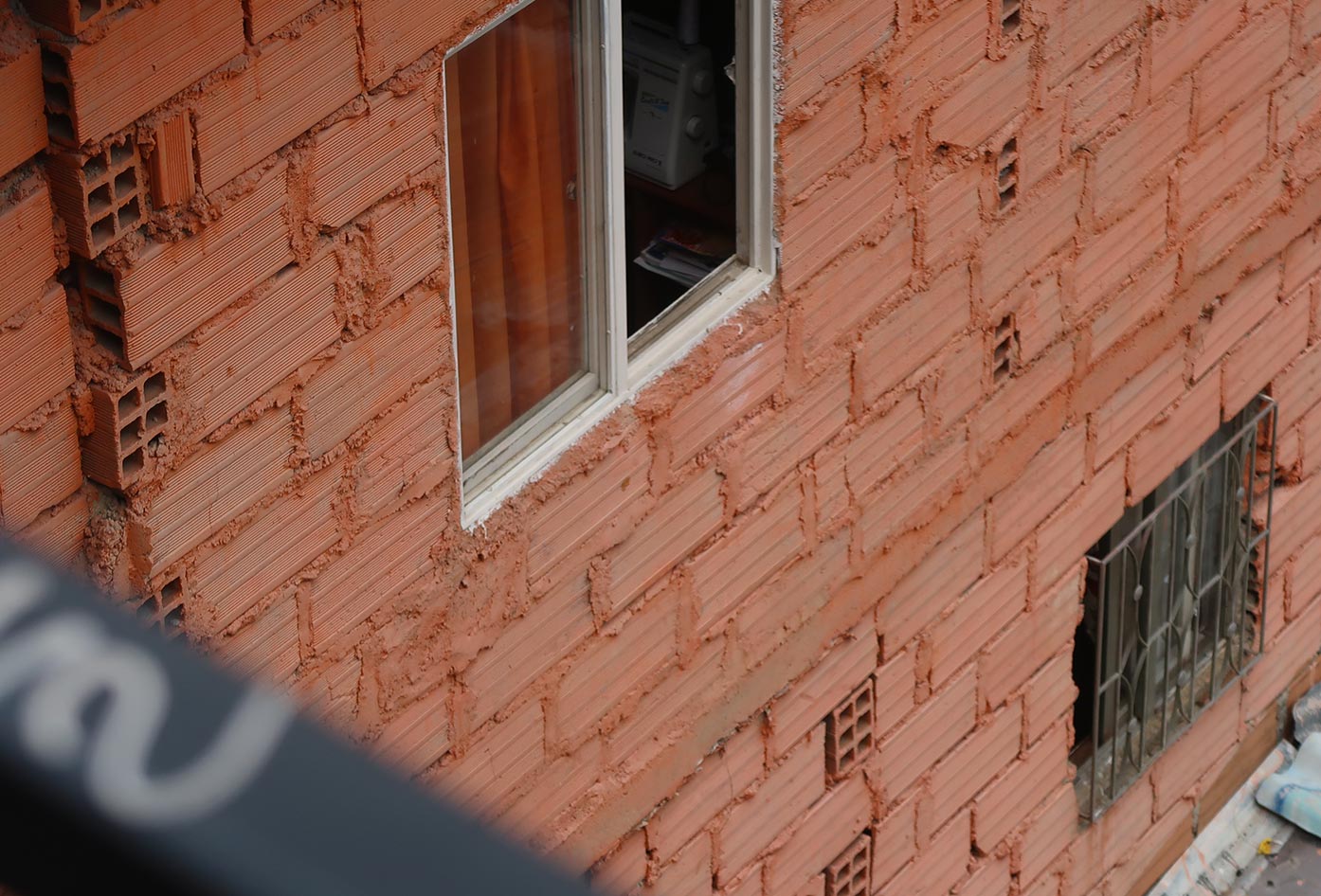 So, if you ever wondered why anyone would want to visit a once (and still) dangerous neighborhood, you may now be able to understand that this is all about a story of transformation.
The fact that 100's of tourists can now visit the neighborhood each day (even without knowing any Spanish) is revitalizing in its own right.
What to do in Comuna 13
So, you've made it to the barrio… Other than awkwardly standing around not knowing what in God's name to do with yourself.
What do you do?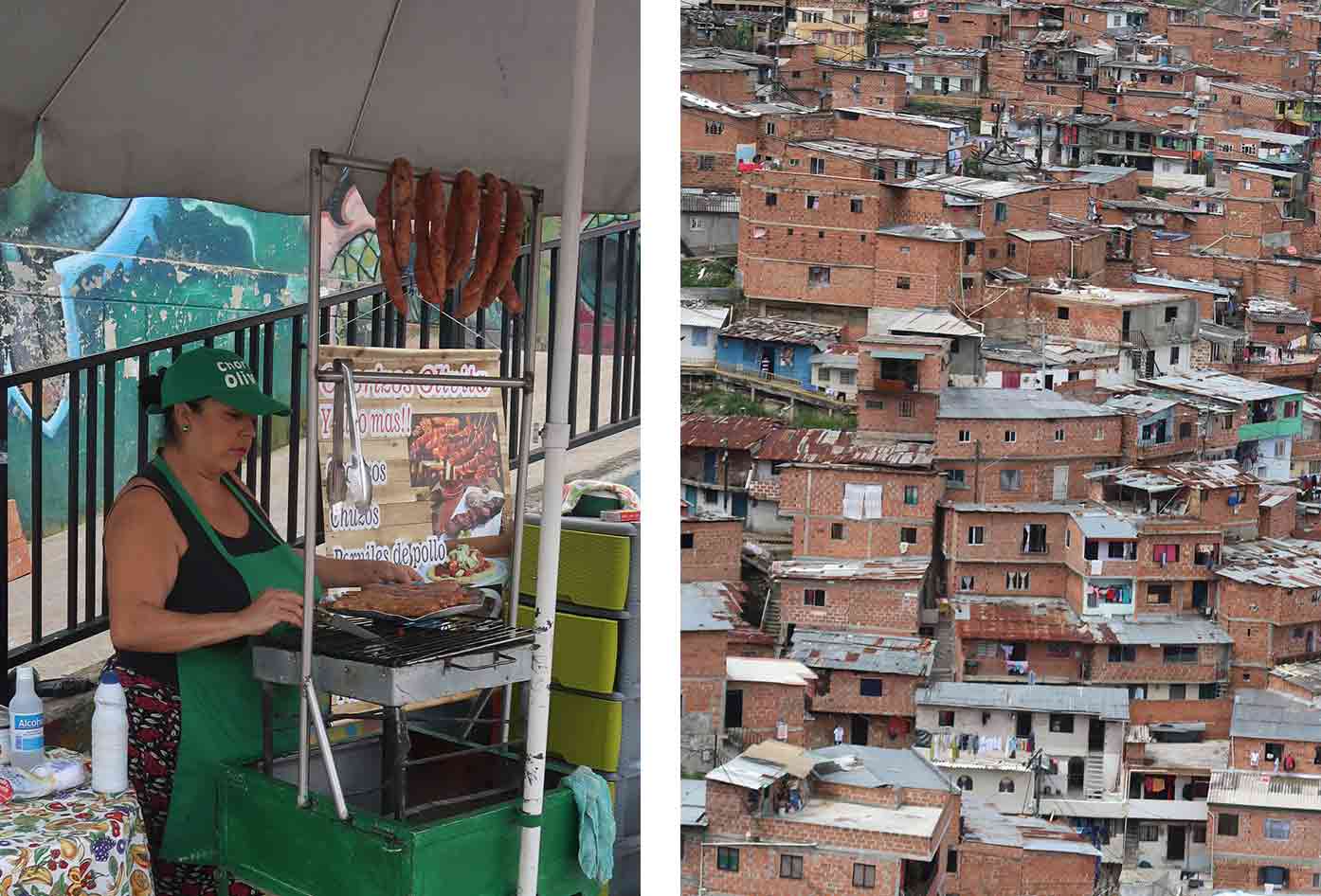 Of course, getting to Comuna 13 is part of the experience too. To me, that is one of the most important parts of this whole experience.
Because it is for that reason that we are celebrating this radical transformation. Some things you can do in Comuna 13 include:
Eat an Ice cream
After a couple of hours of walking around the Comuna, one popular thing to do is to try one of the ice creams or creams that you can try.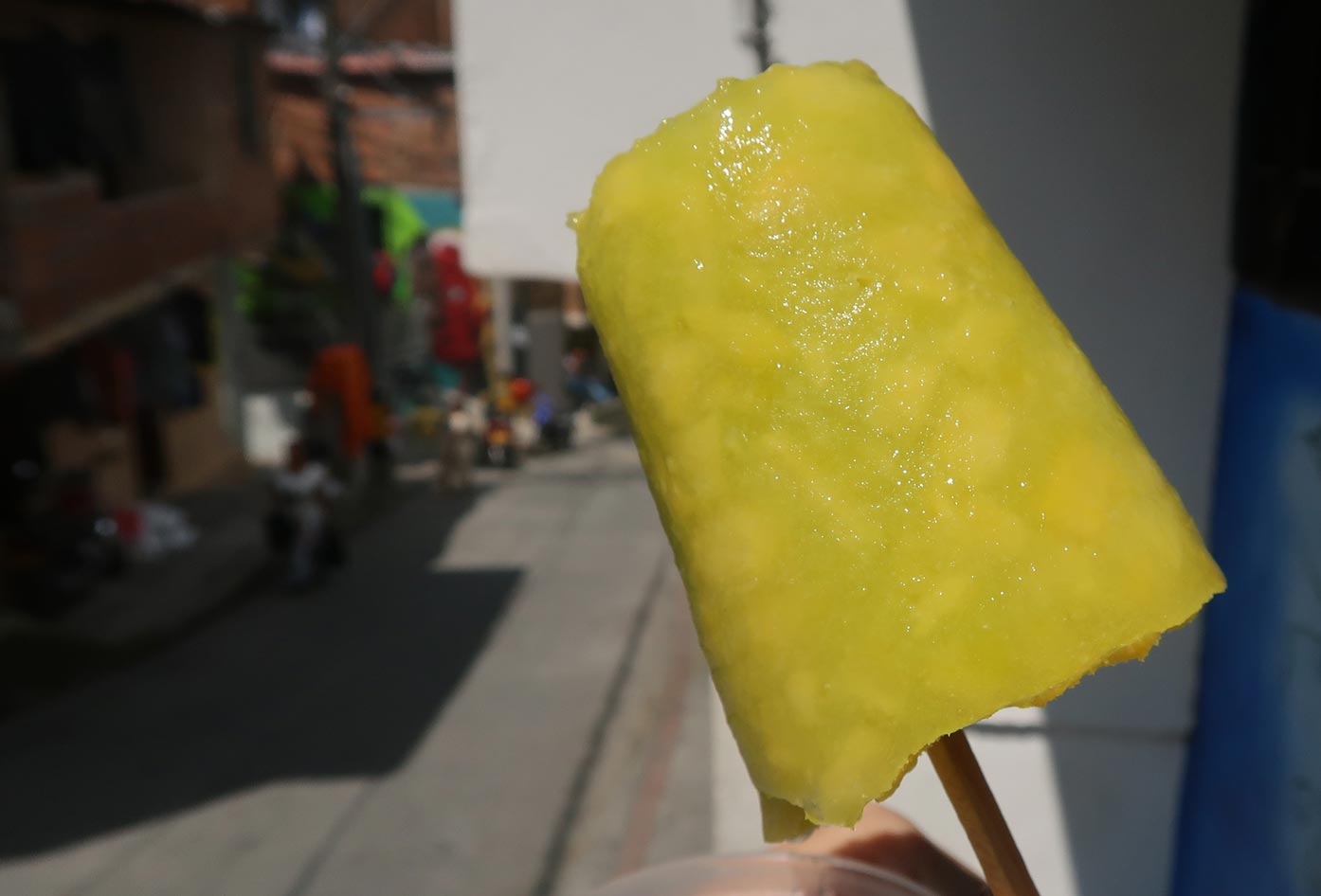 These unique and totally refreshing treats give you the chance to try frozen Colombian fruits and are recommended by the Comuna 13 tours guides but you can try one when traveling by yourself too.
Popular flavours include:
Lulopiña
Marucu Mango
Guannbana
Mora
Maracuya
Café
Salpicon
Mangobiche
The green mango (Mangobiche) with salt and lemon is a very popular flavor but no matter what flavor you choose it is guaranteed to brighten up your day.
Visit the Graffitti shop
If you take the Comuna 13 graffiti tour you'll visit the Ruta 13 store. It's a local art gallery where you learn more about Comuna 13 through art.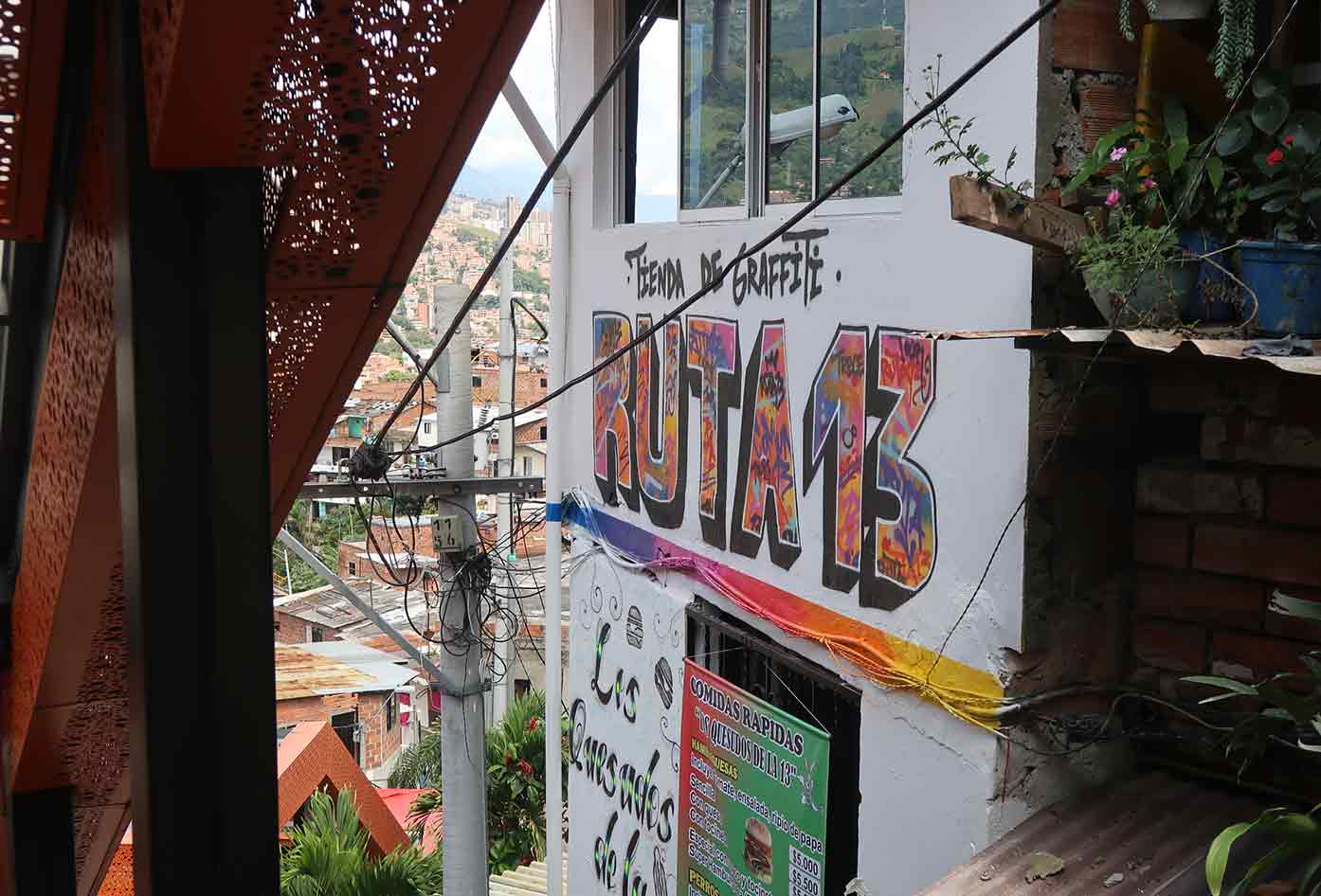 With your visit here as part of a tour (or off your own accord), you'll quickly learn that much of the art in this neighborhood alludes to the events that once happened in the streets.
Artwork by a local artist named Choto is definitely one to look out for.
Buy a Souvenirs
Aside from picking up on the Paisa accent here, you'll find there are many ways you can carry a piece of the Comuna back home with you.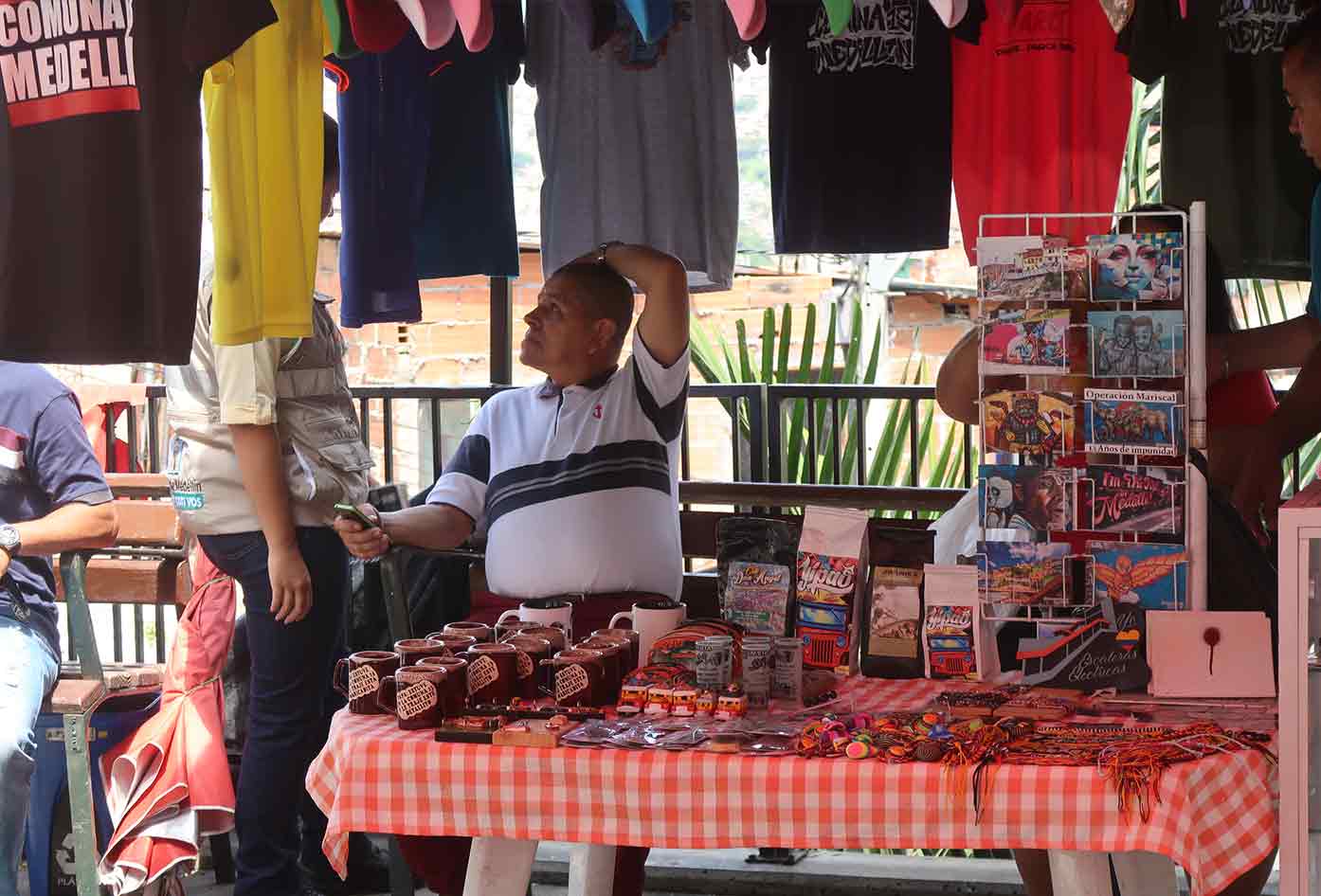 If you want to carry something physical that represents your trip, then one of the puestos (stands) that sell things like shirts, postcards, and other crafts is a good way. It also helps out the local community.
Stay for drink
There are opportunities for you to sit back and relax for a moment whilst exploring Comuna 13. Depending on your schedule you may want to enjoy a beer or juice while you take in the views.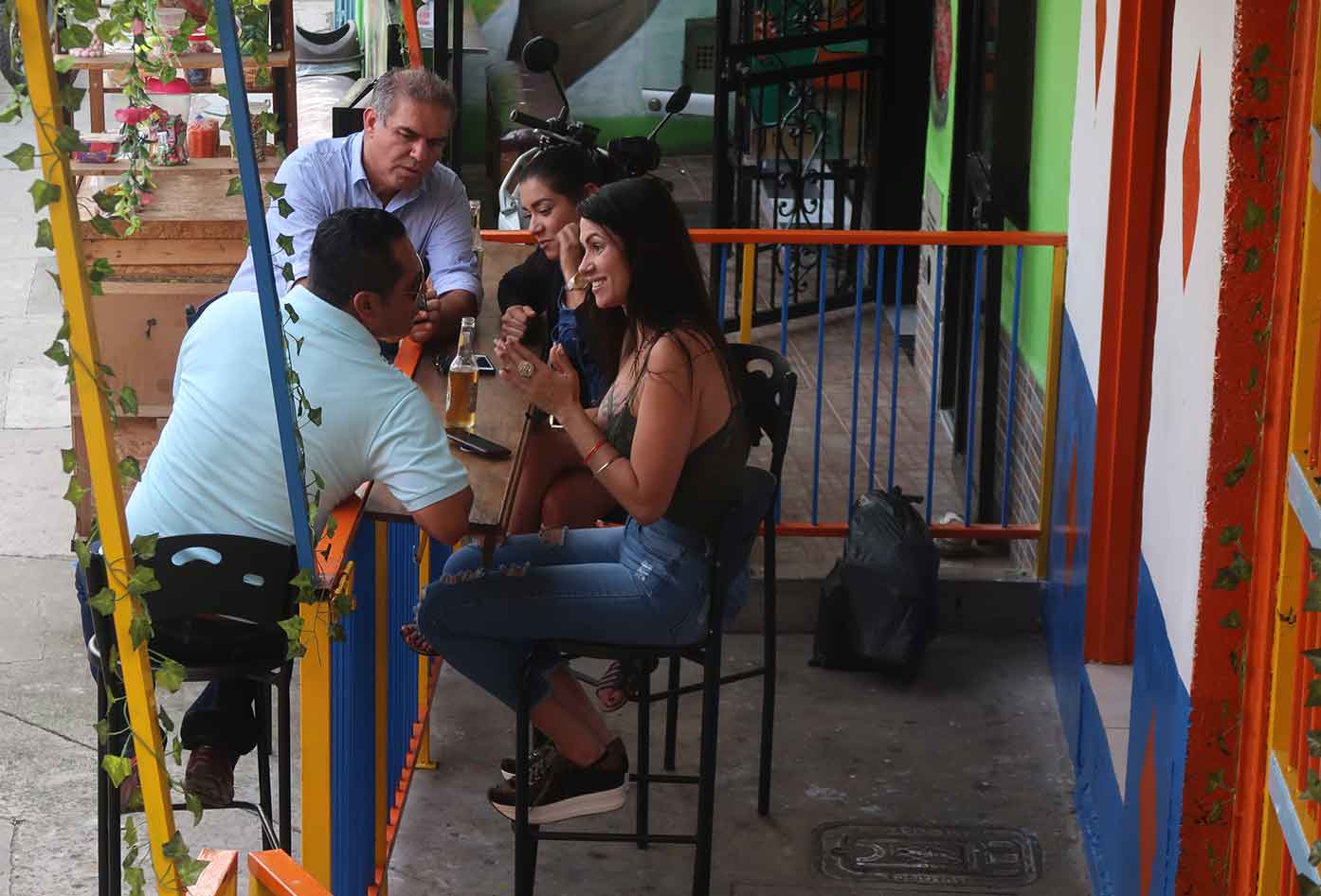 I recommend you visit on a weekday if you plan to do these extra activities. Doing a special guided tour will also give you the chance to experience one of the coffee shops and bars in the community, but you may only be passing through for a very short time.
The People of Comuna 13
I found this trip to be an educational lesson, not because I was flirting with the idea of being in such a dangerous neighborhood, but through the respect for the people.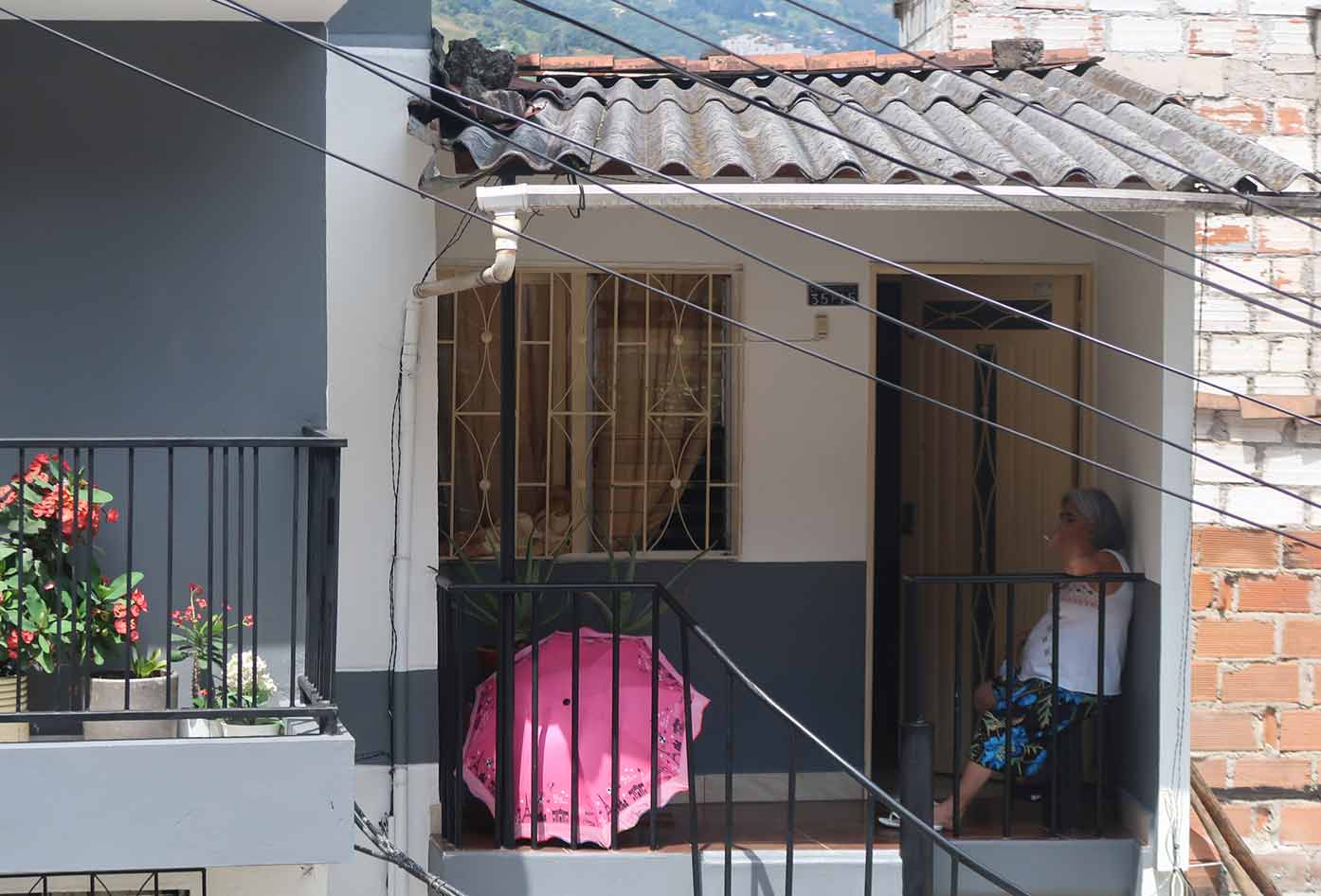 There were young kids around sweeping the sidewalks. This wasn't by accident! This is to welcome you and let you know that you are been specially accommodated. That is what I gathered anyway.
No matter who you are, on entering this neighborhood as an outsider, the social and cultural awareness you will acquire will require you to humble yourself for a moment.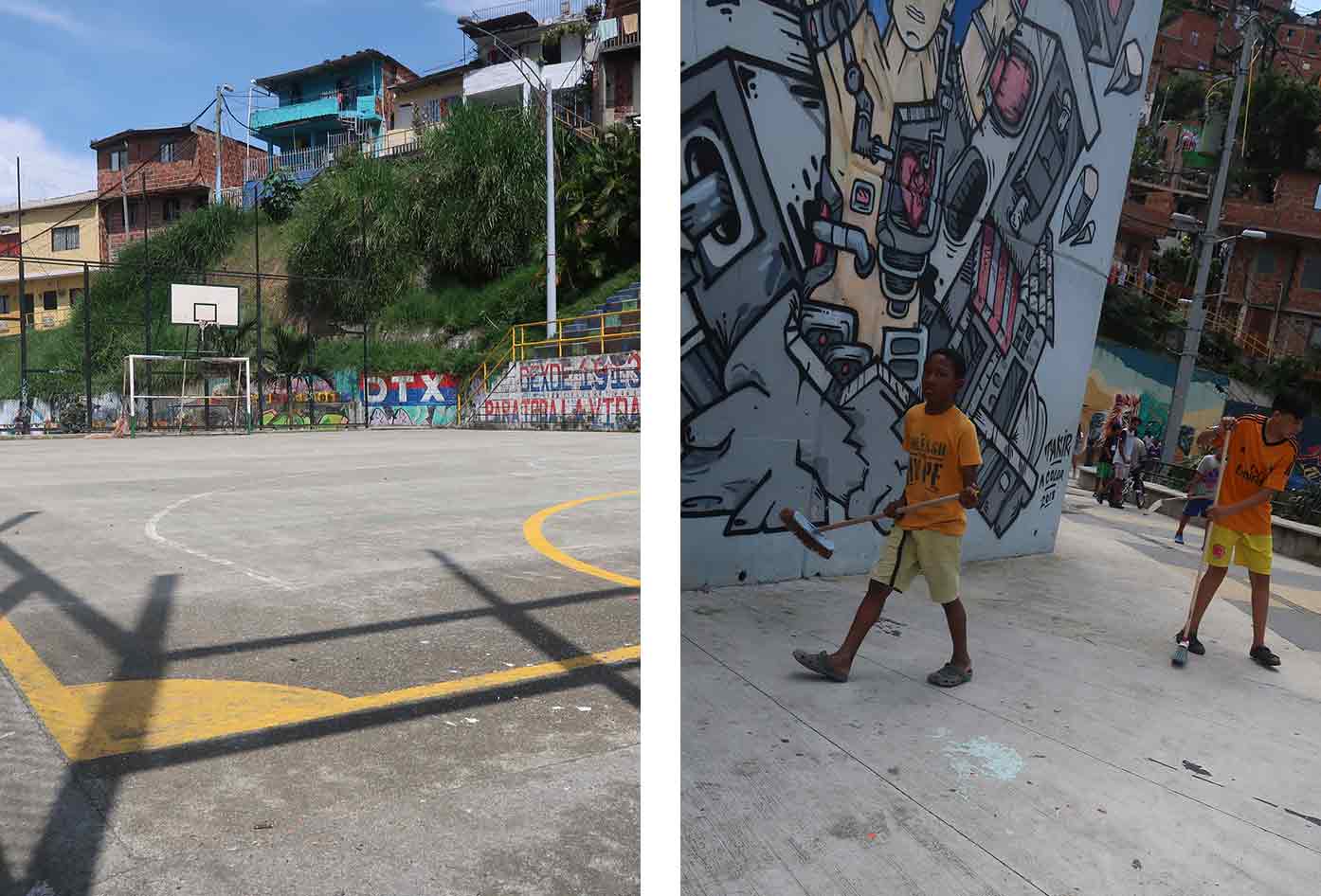 These are the same hillside barrios that are home to some of region's more poor and vulnerable people.
Many of which are like tiny ramshackles with little to nothing in the way of material to keep them weatherproof in many cases.
Escalators in Comuna 13
I have never celebrated a set of escalators in this way before. Having walked around many places in Medellin and the surrounding area, you begin to appreciate any flat spot of land you encounter.
In Comuna 13 it is not about saving your legs for that 1 minute of an uphill struggle. The Escalators are about progress in the form of social equity and accessibility for all citizens.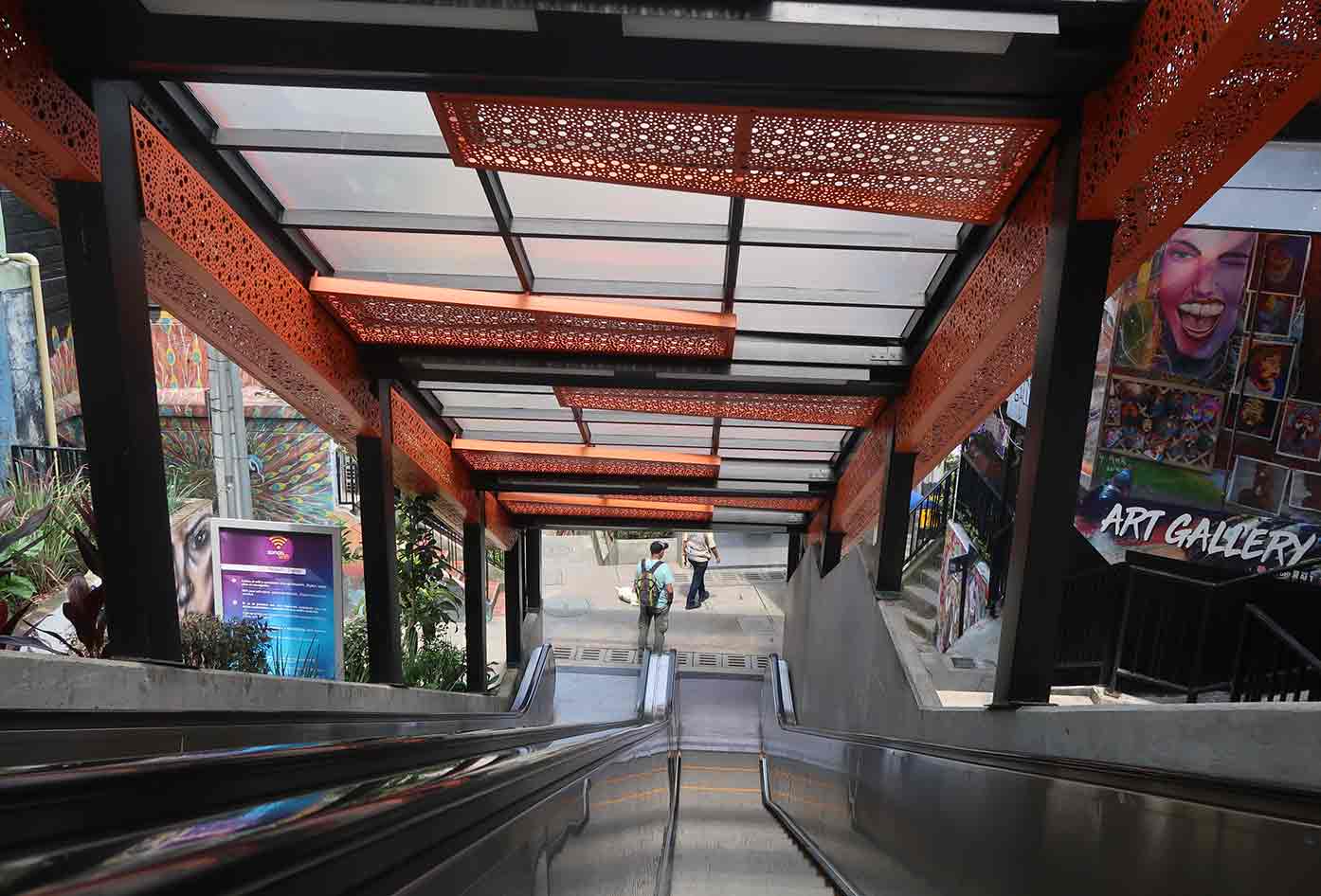 Apparently though, instead of locals doing what was the equivalent of a 28 story building climb daily to get the nearest metro stop. The Escalators cut this to around a 6 minutes leg break.
Let's not forget the geography of this location in the Aburrá Valley. For you to get to Comuna 13 from El Poblado you'd need to take 2-3 separate forms of transport.
Once you arrive at that point you come across the Escalators which take you further in the neighborhood.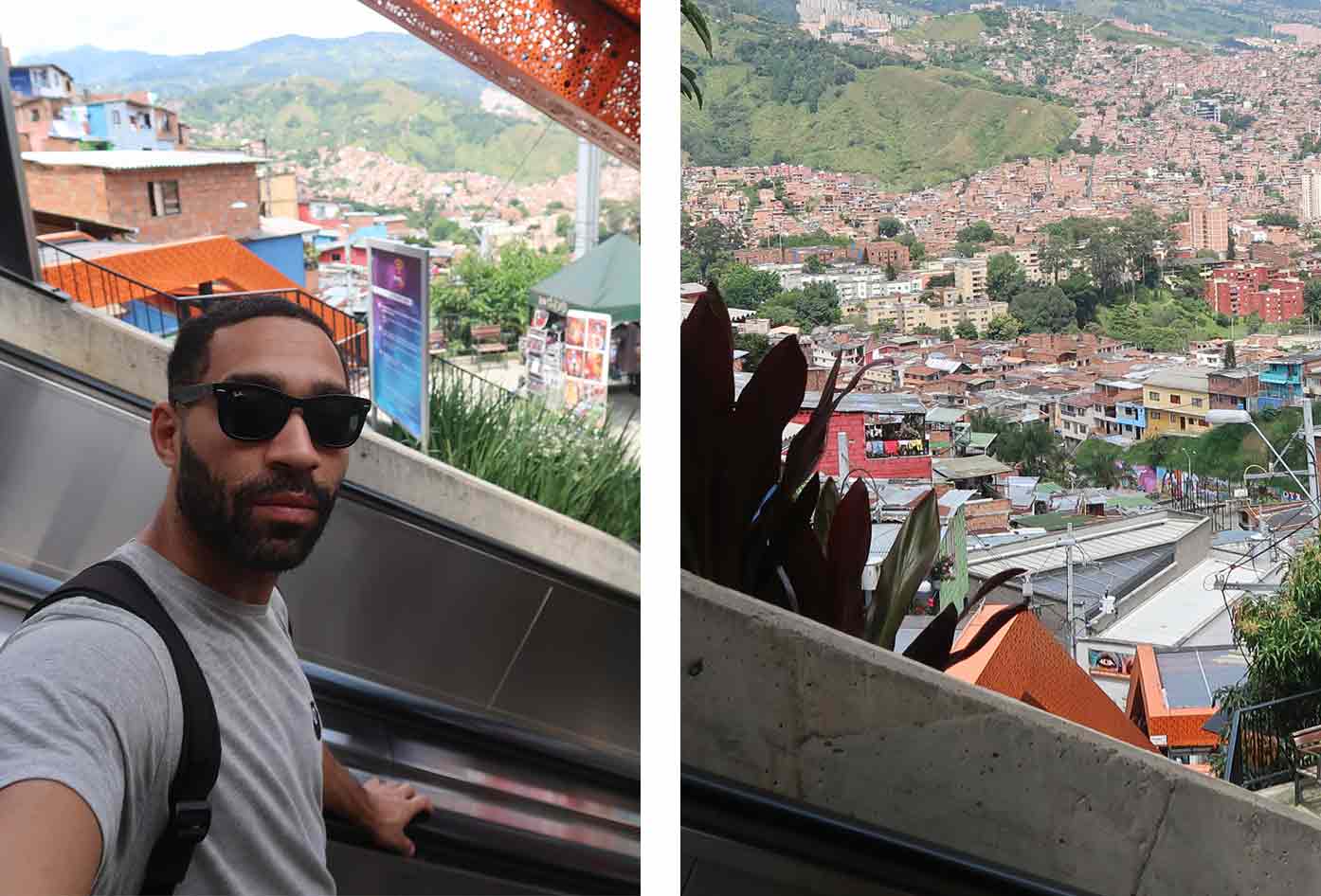 The Escalators have also made it possible for others to visit friends and family that may live in this extremely high region of the Medellin.
Not to mention, attracted thousands of new tourists who want to get a taste of life in one of Colombia's most dangerous neighborhoods.
Street Art in Comuna 13
Outside of cities such as Bogota and Cali, Medellin is one of the best places to see street art in Colombia.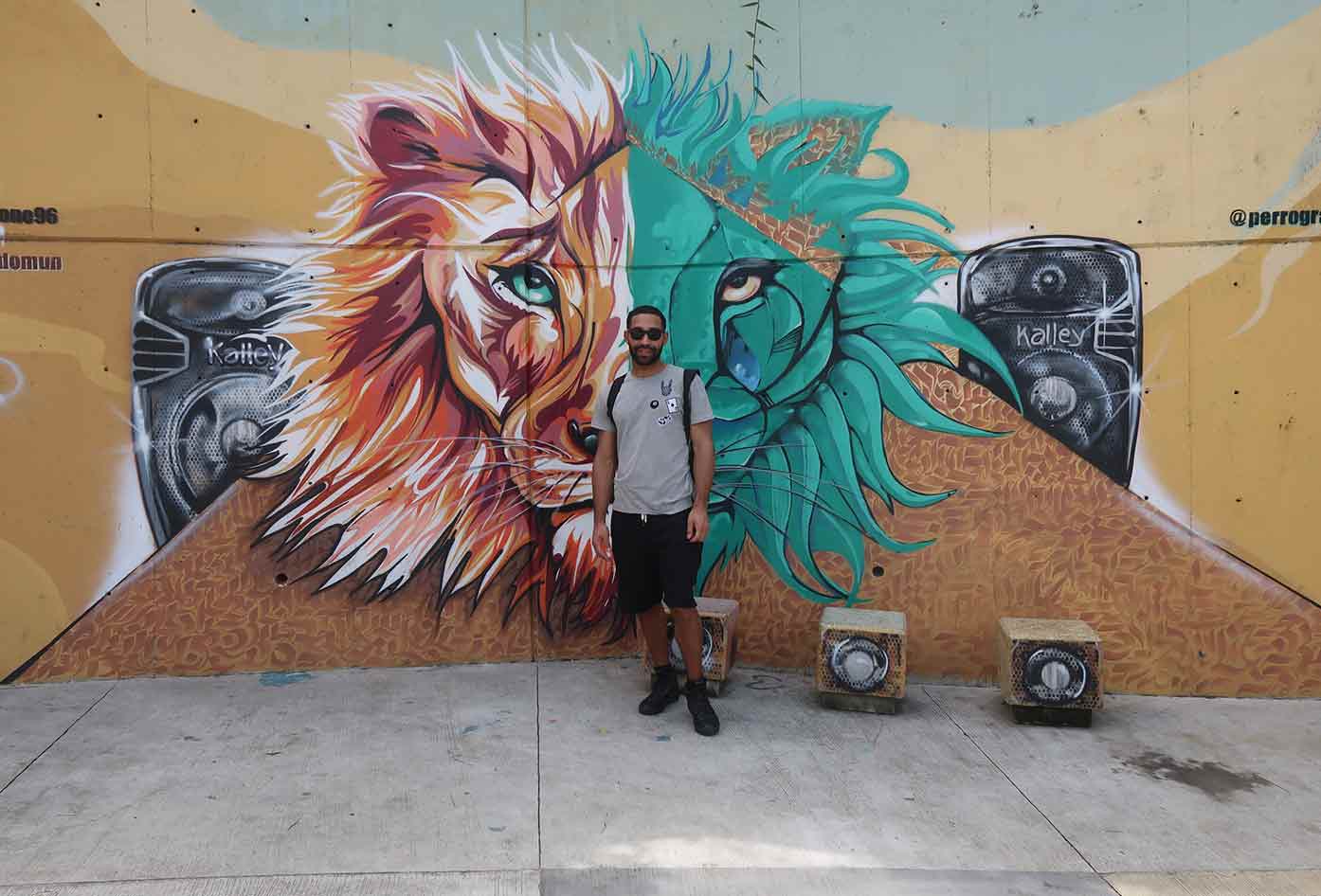 Aside from the colorful escalator, which do an excellent job at elevating locals and visitors to one of the higher platforms in the neighborhood.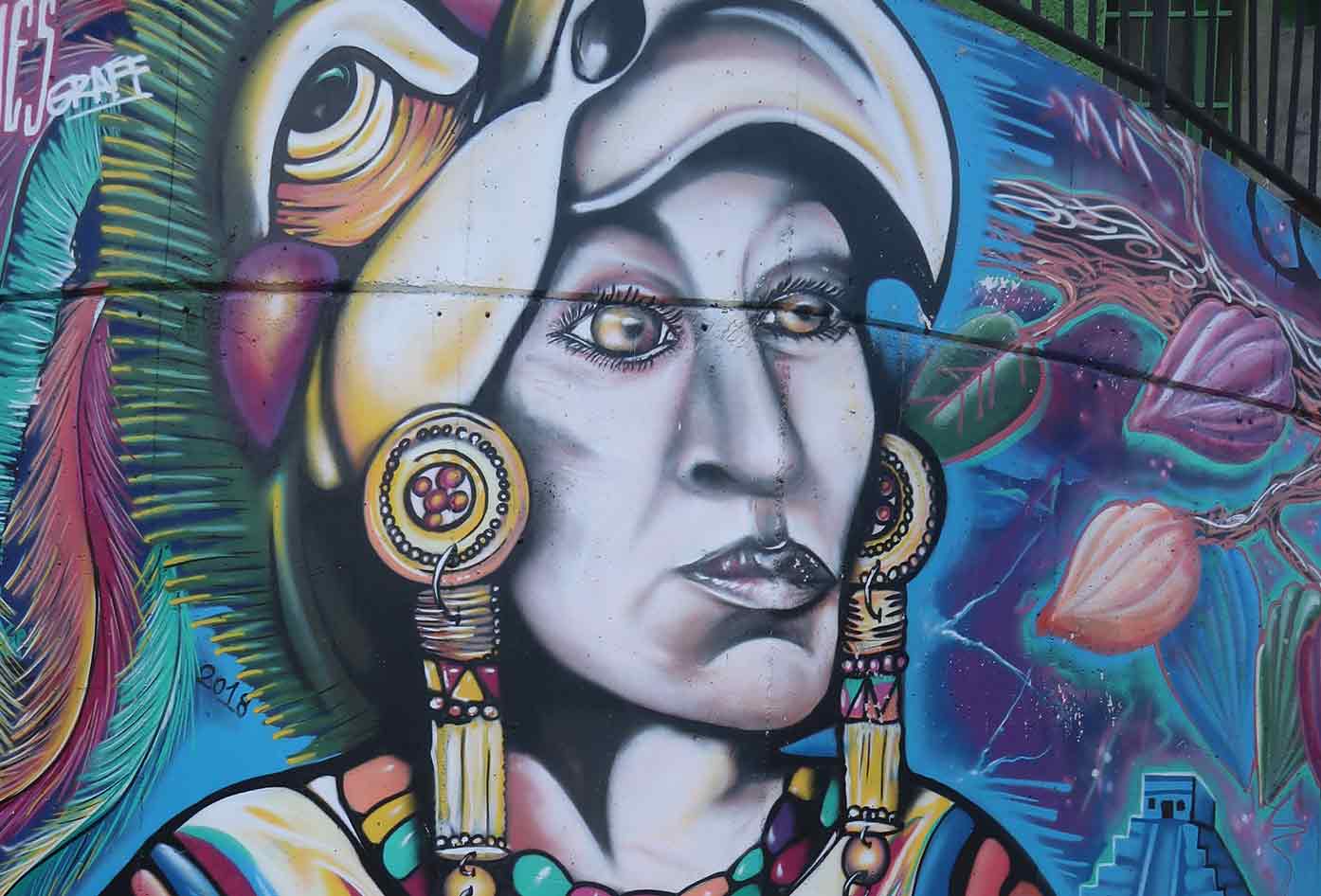 The streets here are painted with some of the most detailed street art pieces. Many of which tell a story or serve as a reminder to both locals and visitors.
Got Travel Insurance for Medellin?

Designed by travelers, for travelers, World Nomads covers more than 150 adventure sports and activities so you can explore your boundaries.
Comuna 13 Medellin Tour
So it is true what they say! Visiting Comuna 13 does change your impression of Colombia (in a good way).
You begin to think of innovative ideas on ways to improve, but then you'll be reminded that the war on poverty and classicism remains.
Aside from all that political stuff though, Comuna 13 and Medellin remain one of the globe's success stories when it comes to connecting social classes and remodeling poverty into the best version of itself.
Comuna 13 is far from perfect, but so are most other neighborhoods around the world. At least here you will be greeted with a smile.
See this action-packed guide for unique ideas on free things to do in Medellin if you are looking for more ways to explore the city.
📌 Like this article? Pin it…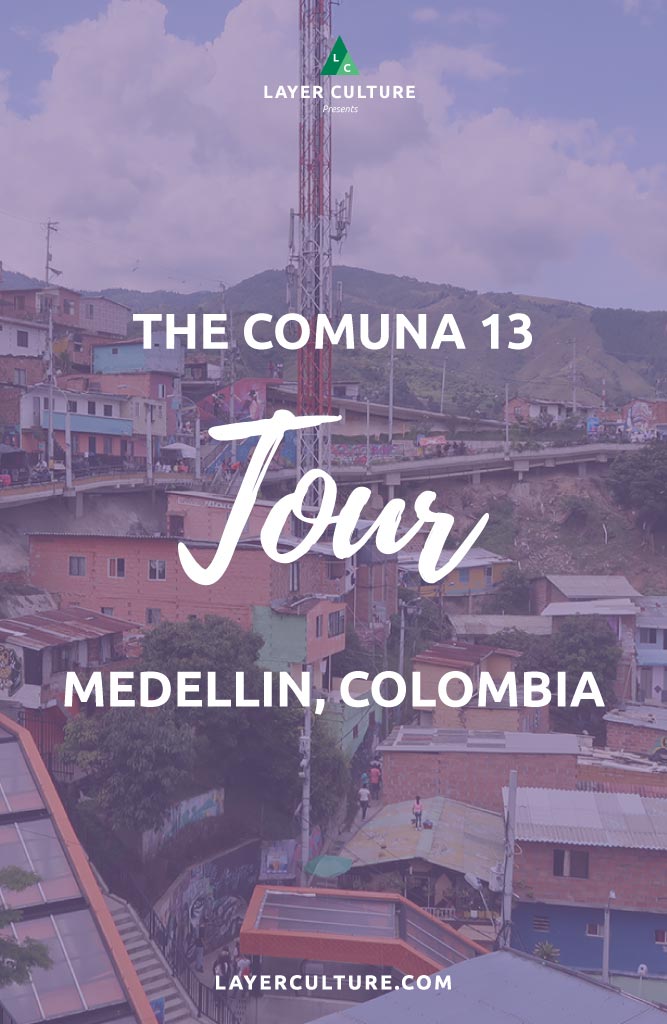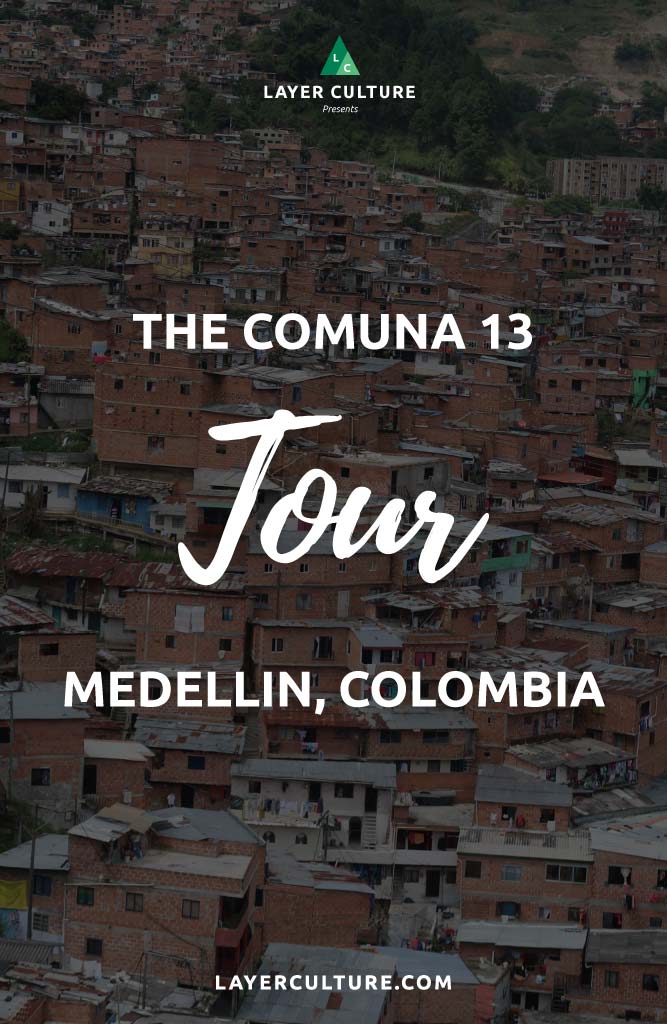 Got better idea of what to expect visiting the Comuna 13 in Medellin?
💬 Leave a positive comment or lets start a conversation below!
---
"Dear friend! Some links in this post contain affiliate links. Meaning, if you click through and make a purchase, book a hostel or sign up for a tour, I may earn a small commission at no additional cost to you. Your support means a lot and helps me to keep traveling and maintaining the quality of this site for you."