Are you traveling to Colombia and wondering what to do in Medellin?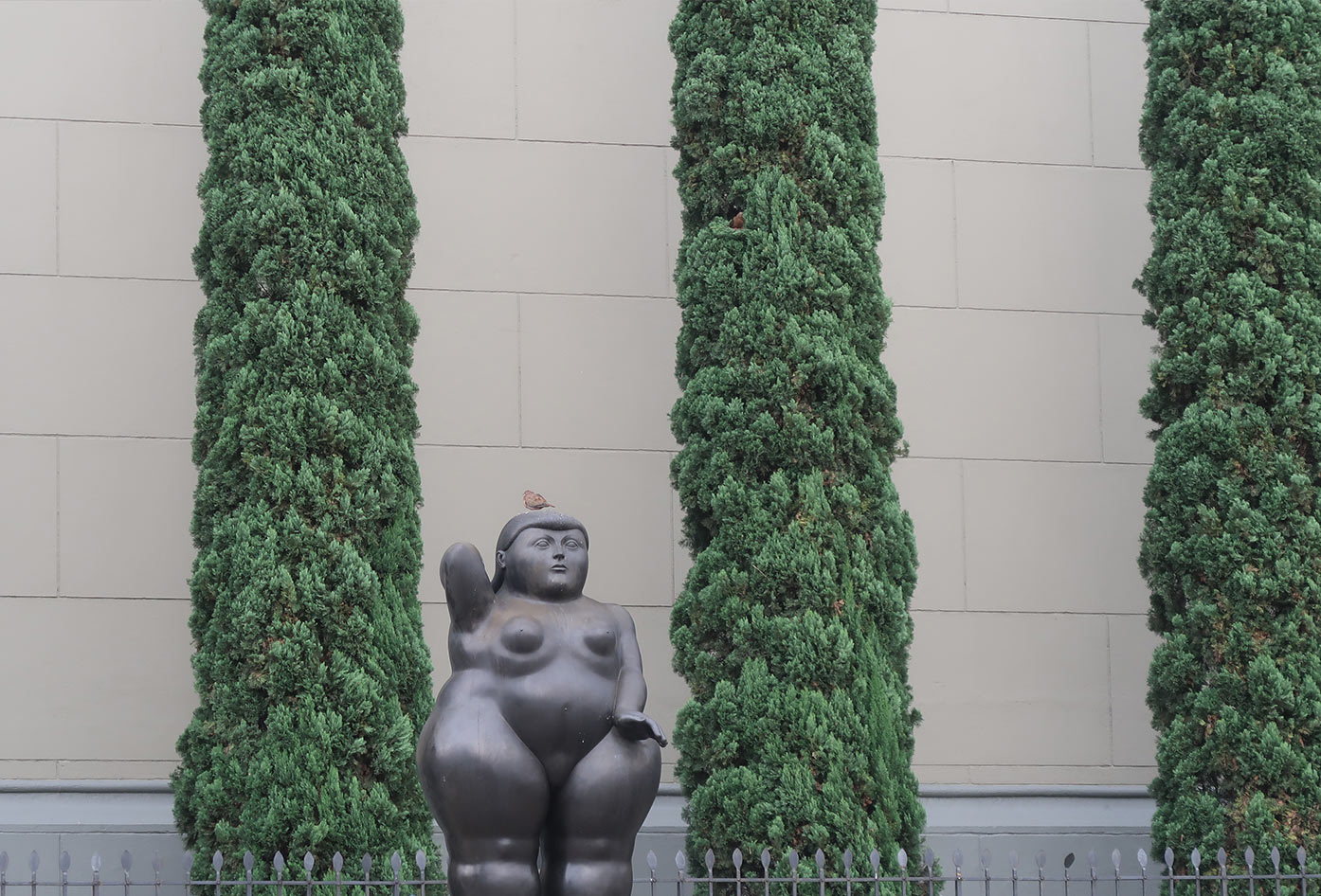 You're in the right place… Let's grab a coffee and take a look at the things you can do during your stay in the city of eternal spring.
With lots of fun to be had, Medellin is popular with backpackers and for some people, the city is one of the best cities to visit in Colombia.
What to do in Medellin, Colombia
I first made a trip to Medellin after hearing about the exuberant lifestyle and how it's one of the top places to visit in Colombia.
Meeting the right people is key to experiencing cultural things to do in Medellin and will give you access to the beauty of the city.
Arriving to Medellin
Depending on whether you are flying to Medellin or arriving by bus, you may find this info useful. Flying from Miami is a breeze.
I arrived by plane direct from Bogotá with my backpack. I prefer to travel overland, but on this trip, time was of the essence.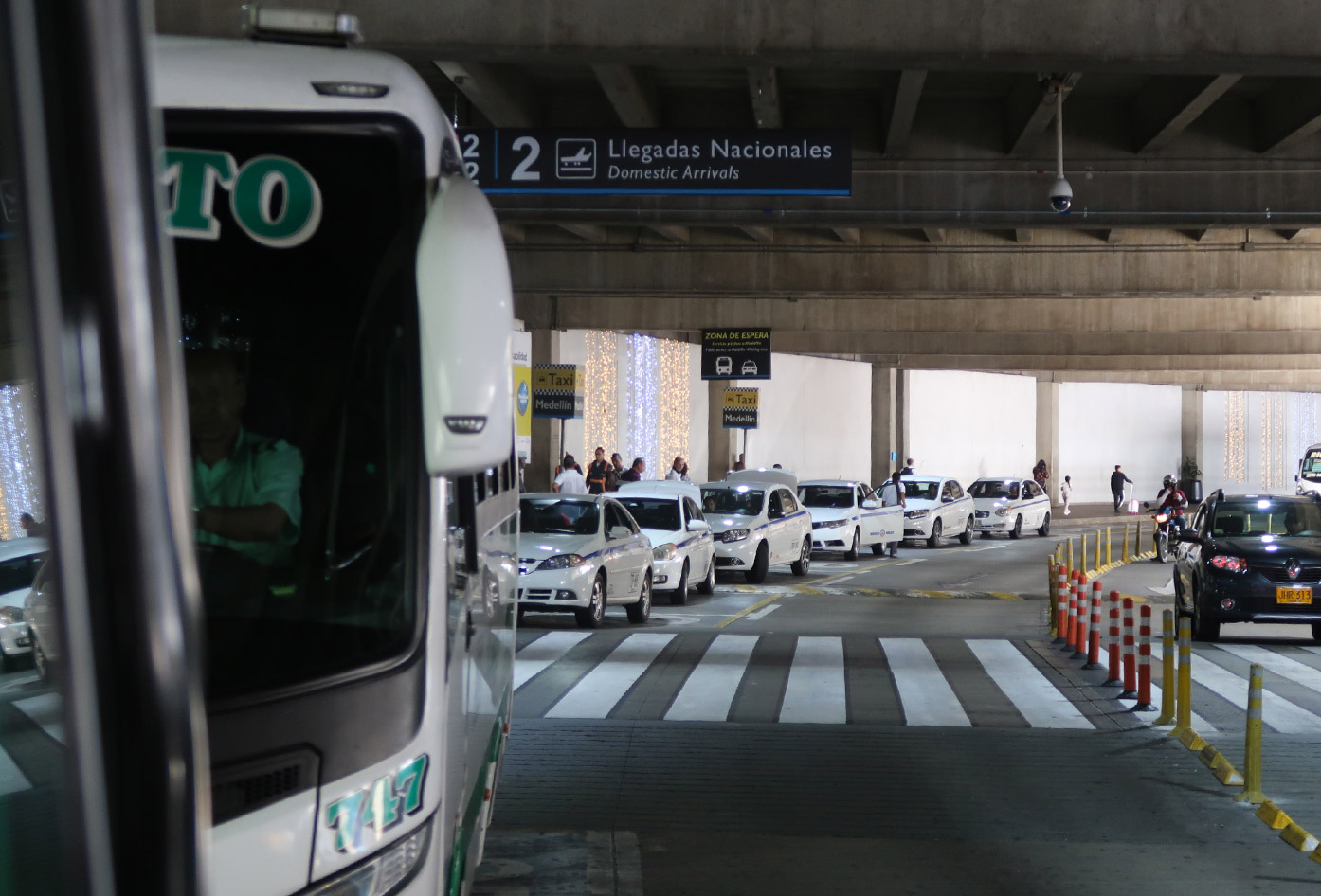 José María Córdova Airport in Rionegro is the home of Viva Air Colombia – a budget airline serving most of the country.
Book early to get the bargain prices and try to avoid booking during Días Festivos (bank holidays) if you want to save money.
💡Smart Travel Tip
Use the local buses located outside the terminal to get into Medellin from the Airport; the cost is around 10,000COP per person.
Medellin Typical Costs and Budget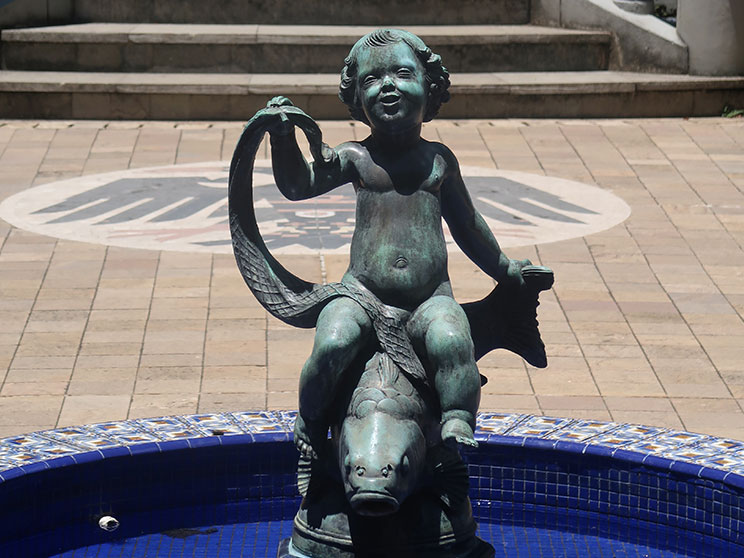 Cost Breakdown:
🇺🇸 1USD – 🇨🇴 4.4KCOP
My daily budget:
Up to 133K COP daily
Suggested budget:
70K-150K COP
Is it possible to travel to Medellin on a Budget? Of course 🙂
Below, I'll share my best Medellin travel tips that can save your hard-earned cash so you can reserve it for more important things.
Accommodation:
When deciding where to stay in Medellin, El Poblado has a great selection of hostels and hotels suited for all travelers. Expect to pay anything from 4-5USD for the most basic option.
Food & Drink
:
Medellin has different
Colombian food
to choose from. Whether it be local dishes (soups, meats, potatoes, and rice), international dining, or something more exotic; can all easily be found.
Transportation:
With the sear amount of people in the city transport in Medellin is some of the most efficient in Colombia. You'll find cable cars, taxis, buses, and the metro for getting around. You can get a Civica card to save money on tickets.
Activities:
Fancy learning more about Coffee? Or maybe scaling the gigantic rock in Guatape. There are many tours for one person or more that can be found in Medellin. You can find tours starting from US$20
You'll need at least a few days here to be able to settle and I get used to the city. There is far much more than meets the eye and I have found that the more you explore the more interesting it gets.
where is medellin colombia Map of Medellin
So where is Medellin, Colombia on the map? Take a look at the interactive map below to get a better idea.
Medellin is located in a valley that is known for favorable weather conditions. See the best time to visit Colombia to learn more.
It's worth noting that Medellin has a reputation for bad air quality so you may want to consider this if you have respiratory issues.
What to do in Medellin
Now you've got an idea of what to expect in terms of cost and some general travel advice, let's see what you can get up to in Medellin.
Arvi Park
On my arrival to station Santa Domingo Savio, I took another cable car to Parque Arvi, one of the tourist attractions in Medellin.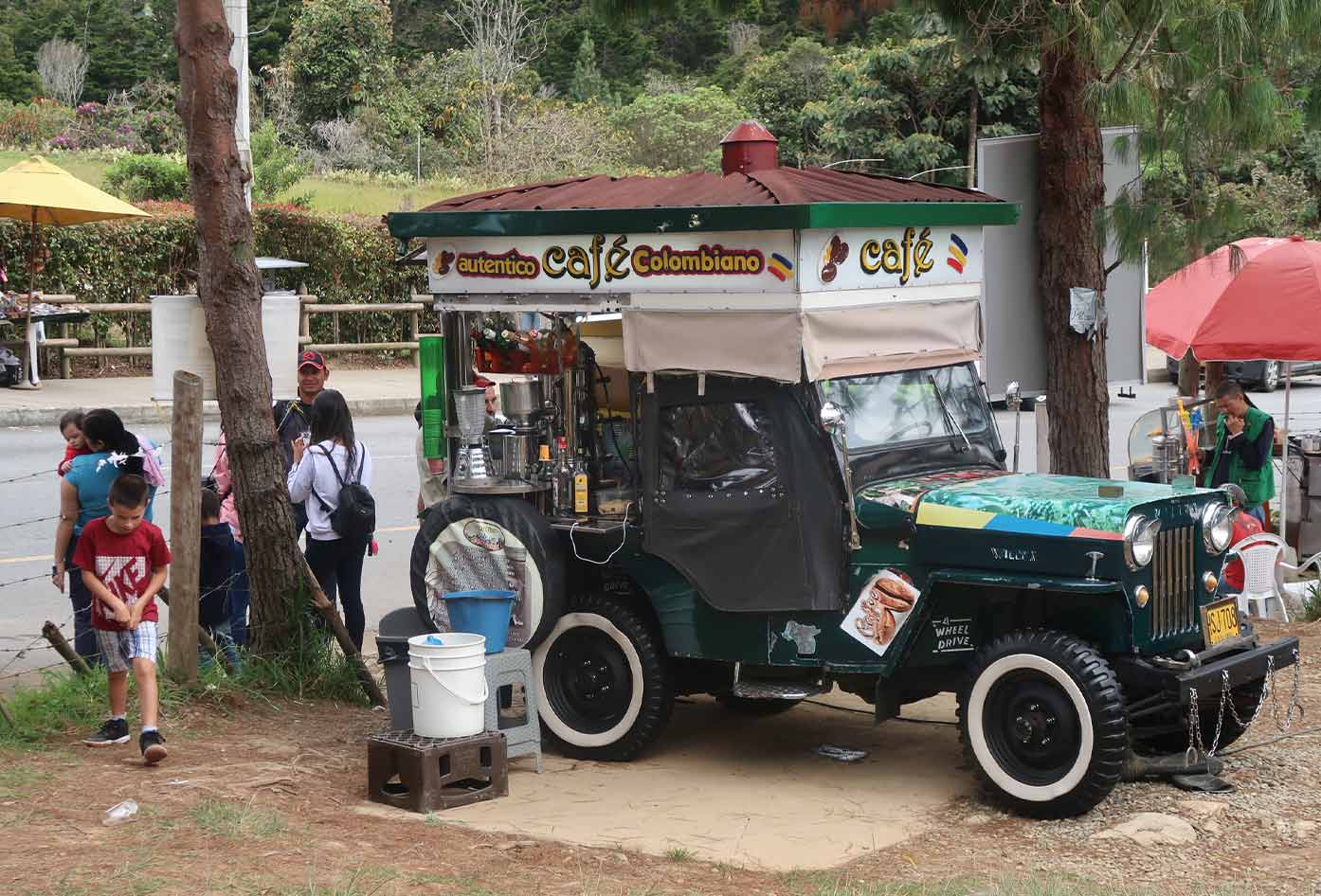 The car goes through the forest for about 15 minutes, and it was all breath-taking fun. I definitely have to go back there one day soon.
There's a small token to be paid to access the park, but it's worth it and even possible to hike without a guide showing you around.
El Castillo Museum
Dare I say this is a bit of a hidden gem in the city. This Medieval Gothic-style castle has a very interesting story.
Here you can escape the city and explore the gardens. The castle offers a guided tour of the permanent exhibition displaying antique furniture, antiques, and paintings collected from around the world.
The guided tour inside is spoken in Spanish so be sure to brush up on your Spanish before getting here.
Otherwise, you can just sit and enjoy the beautiful full well-pruned garden, along with the view of the valley.
Medellin Walking Tour
This tour is worth it; it is by far one of the best things to do in Medellin and one of the most fantastic walking tours I experienced.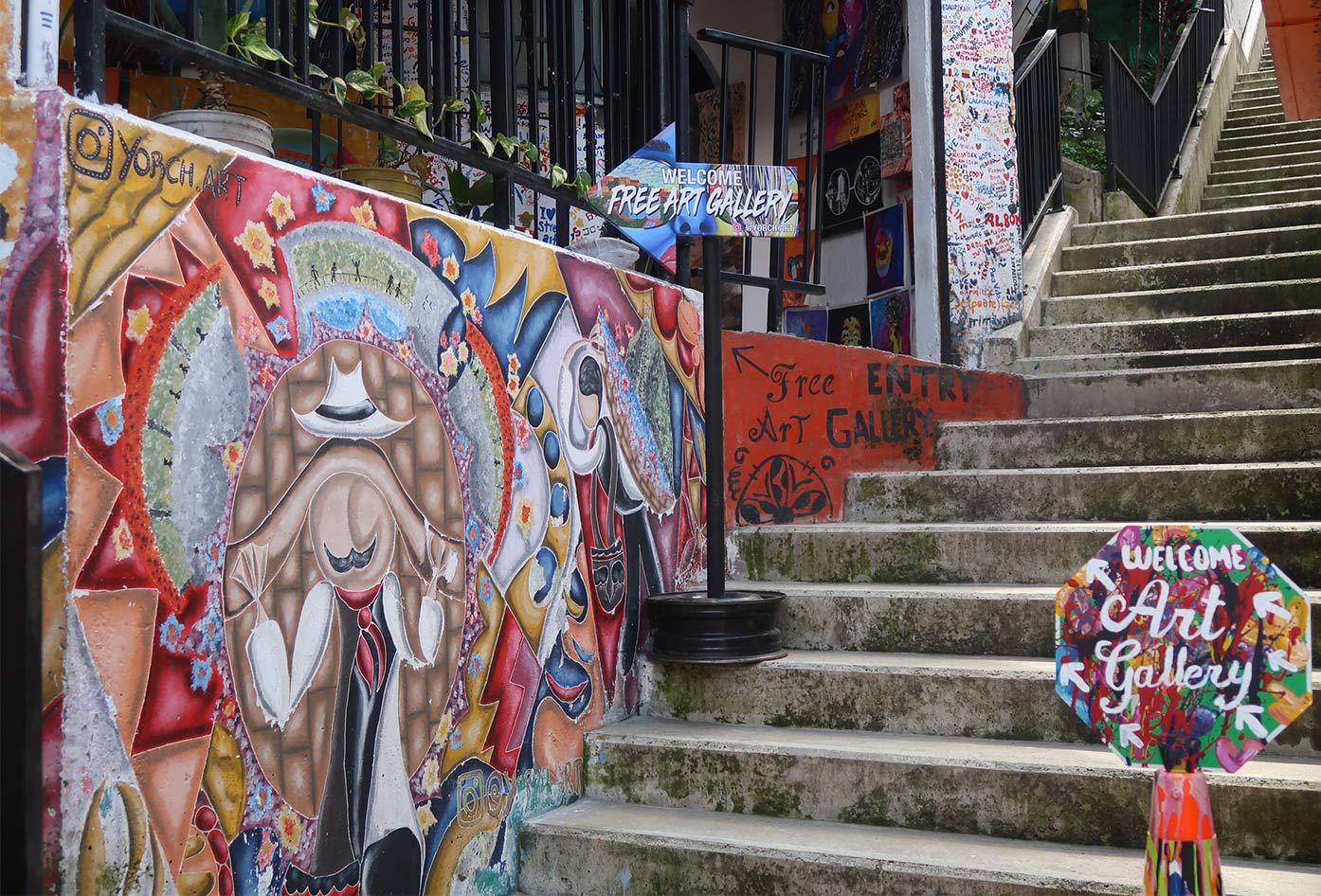 Check-in with one of the hostels in Medellin I have mentioned to get information on the free walking tours.
Walking around, the city you'll learn a lot more and see some of the most important, popular sites on offer.
Metro Cable: Medellin From Above
It's safe to say that traffic can be quite hectic in Medellin, seriously.
Hence, why taking the Metro cable was one of the transportation experiences I enjoyed the most.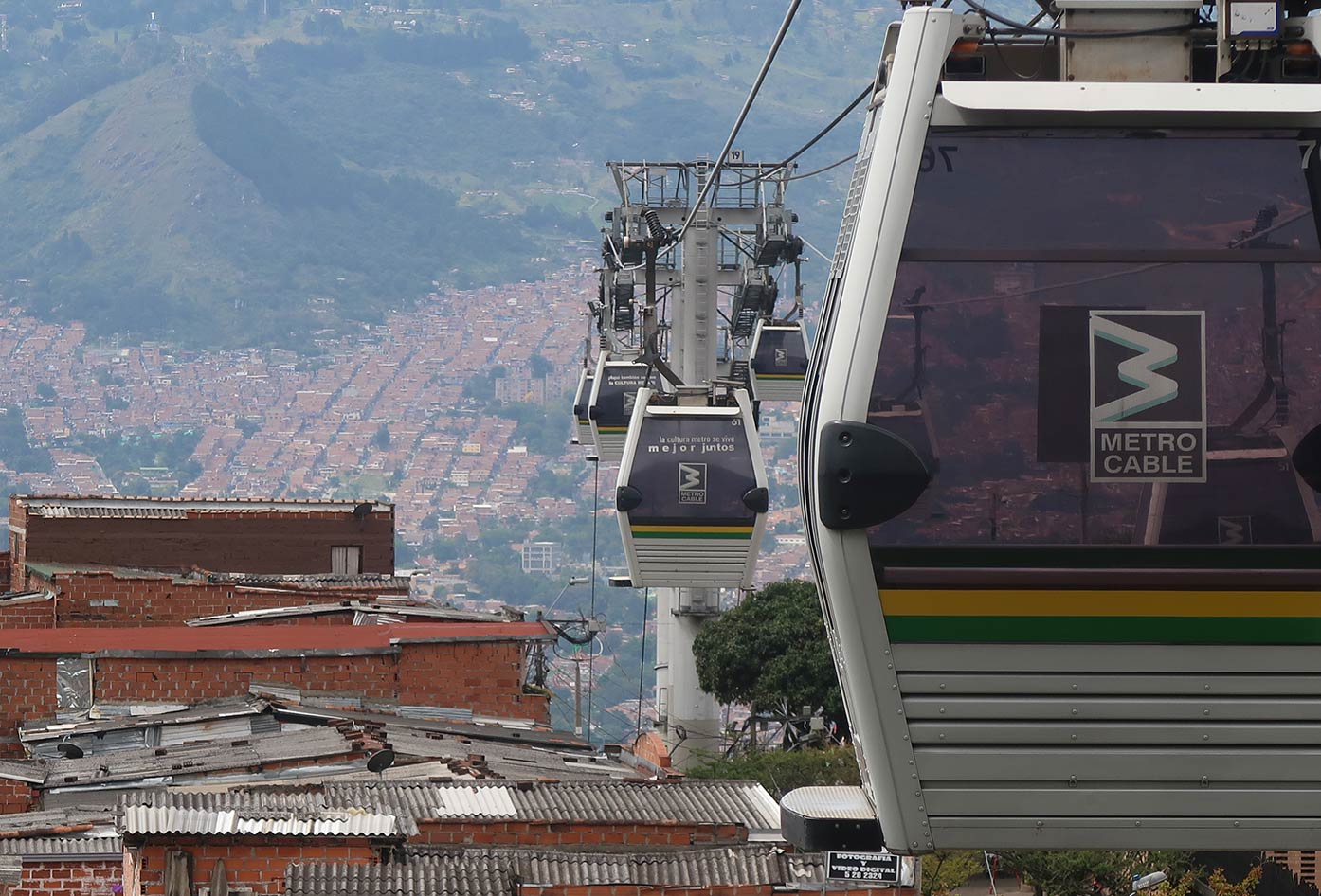 The metro cable transportation system is managed by the government, and it is a well-recognized regeneration initiative for urban settlements.
It offers tourists an insight into the barrios (neighborhoods) from an up-close and interesting perspective.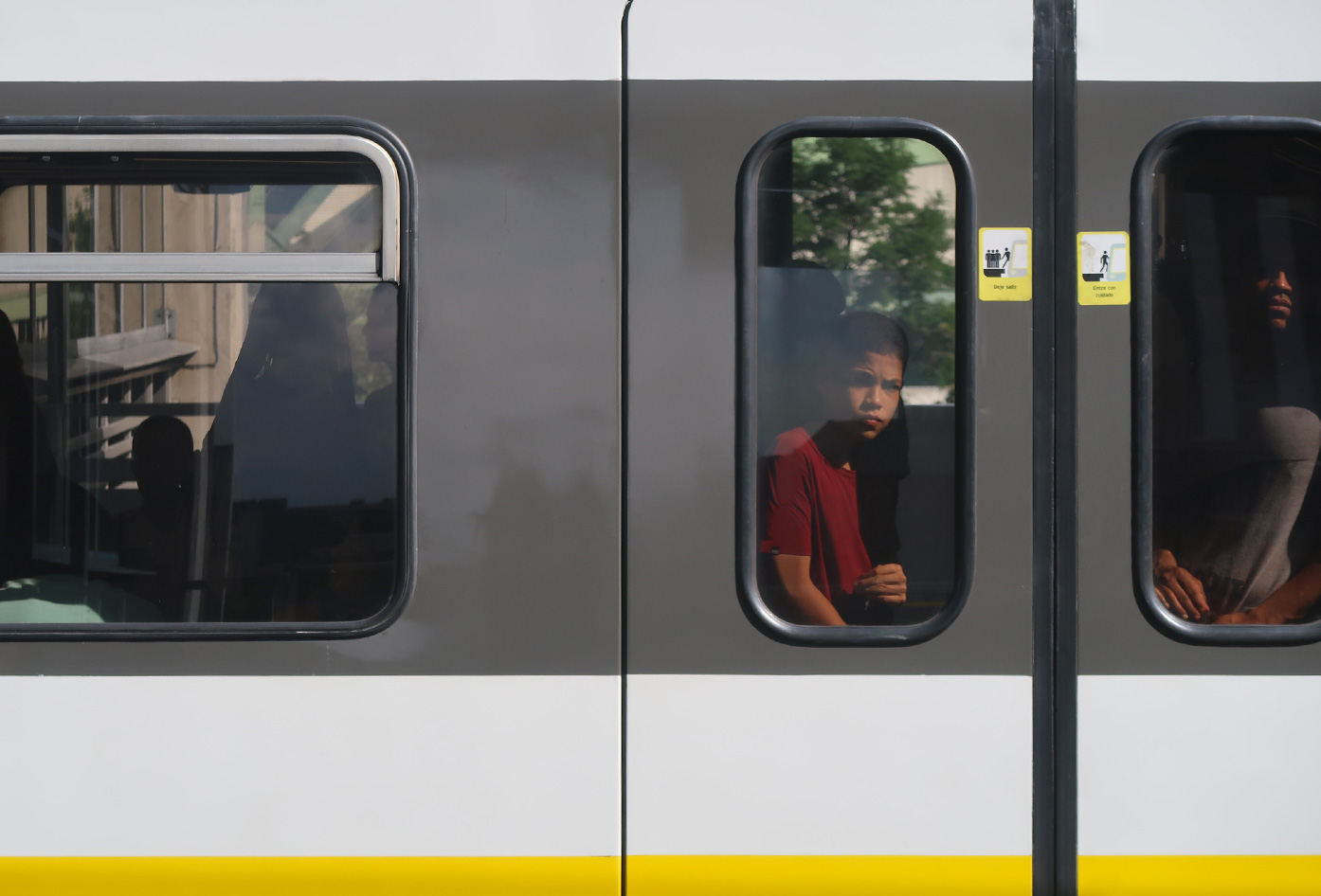 There are two major cable transport routes in Medellin; one of them provides access to the East and the other to the West.
I recommend this plan, and it's actually of my top things to do in Medellin. It's perfect for having a whole view of the city and its people.
💡Smart Travel Tip
Get a Civica card to save money and time when using public transport. This works on the Metro, Metro Bus, Tram, and Cable cars.
This more detailed guide on free things to do in Medellin may just want you'll need if traveling on a tight budget; so check it out!
Colombian Coffee Tasting
In Medellin, Juan Valdez was my favorite coffee shop. Juan Valdez represents the heart and soul of the Colombian coffee growers.
You'll find it's a tad more expensive than others, what originally drew me to this place was the environment it creates for its customers.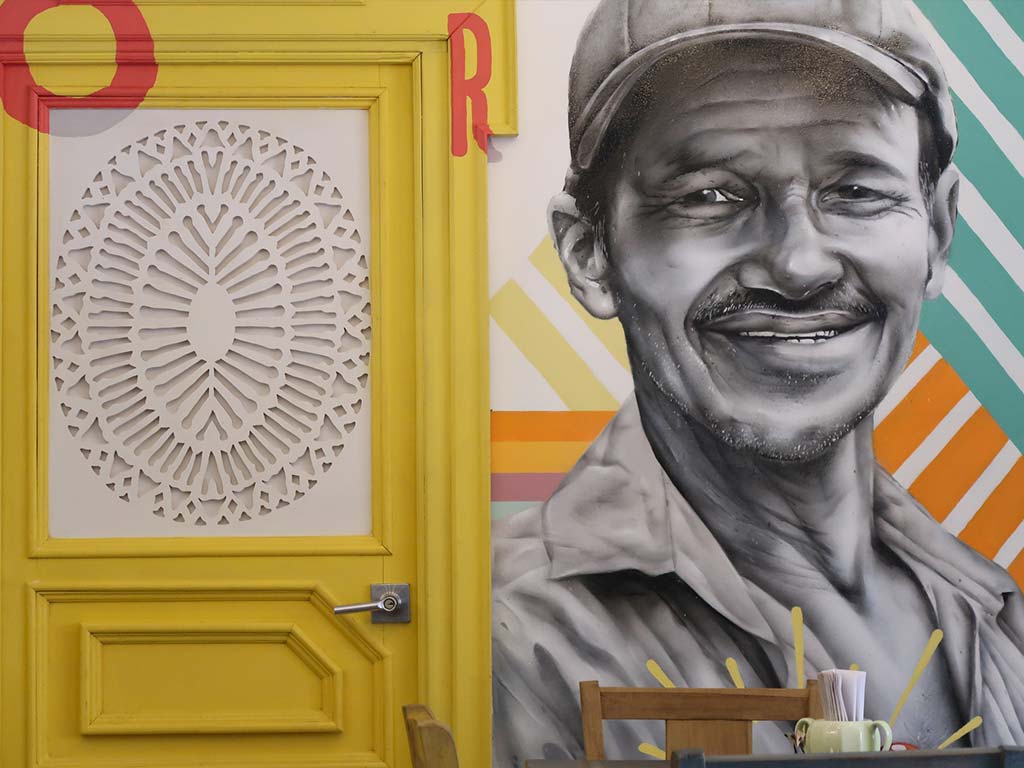 However, Juan Valdez does not serve the best coffee in Medellin (or Colombia). If you want higher quality coffee, visit the places below:
Pergamino Coffee: Cra. 37 #8A-37, Medellín, Antioquia
Macanas: Cra. 34 #7-100, Medellín, Antioquia
Café Revolution: Cra. 73 #410, Medellín, Antioquia
Café Vallejo Medellin: Carrera 74B #39B-126, Medellín, Antioquia
Macanas is now closed due to parking restrictions in El Poblado making in difficult for local customers to be able to easily pop-in.
I recommend you get yourself out to the sede (branch) in Jardín for a superior cup of coffee that will explode your taste buds.
Guatape
Anyone visiting Medellin should consider heading out to Guatape. A small town located around one hour from Medellin, which has various attractions including a giant rock.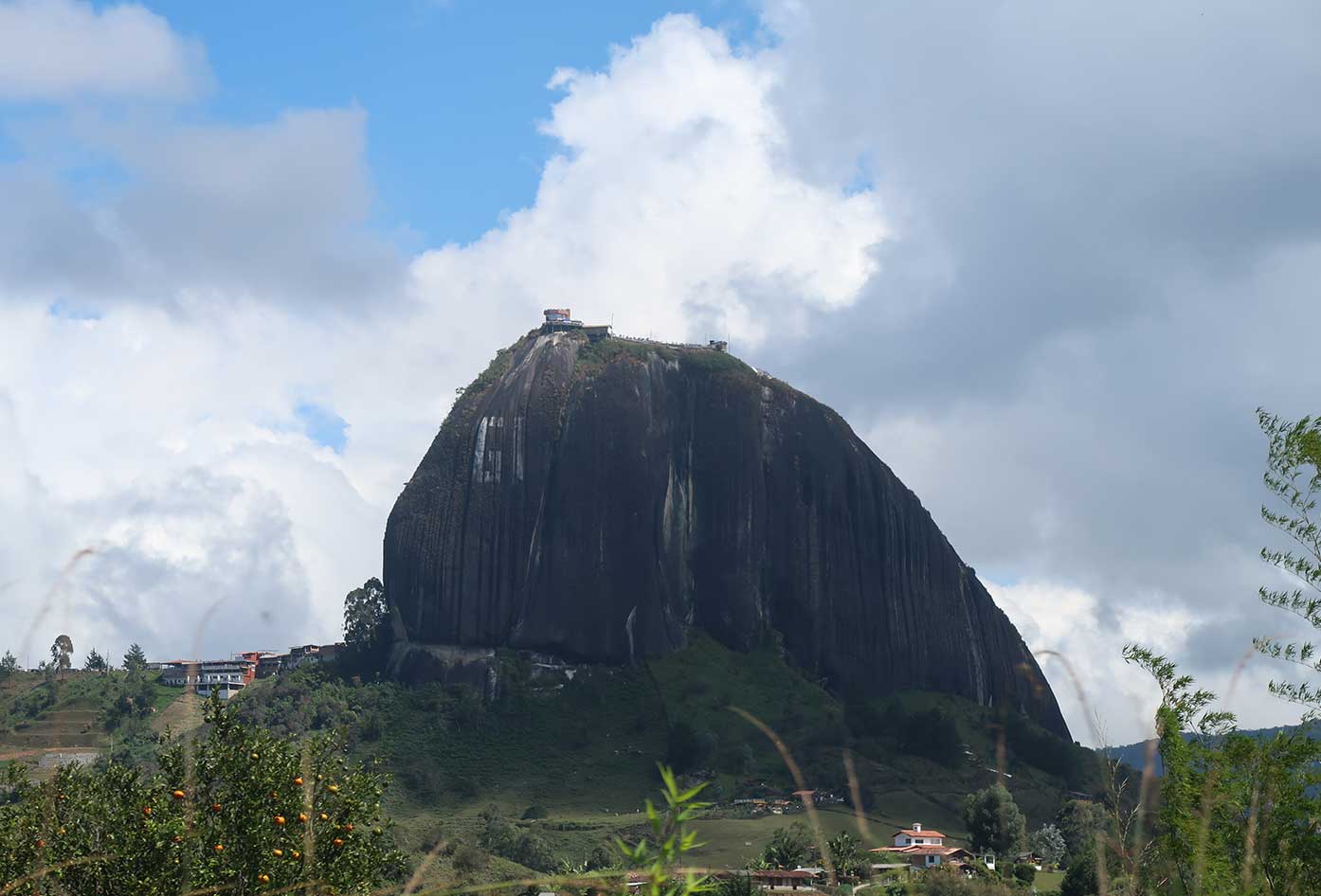 You may have heard of El Peñol (the rock) located close to the town.
I have written a short guide explaining how to get from Medellin to Guatape by bus so you know exactly how to get there.
I've visited the town various times and it makes the perfect day out because you can escape the hustle and bustle of El Poblado and connect yourself with a rural setting.
You may be offered day trips from Medellin which offers round trip tours to Guatape but if you're feeling adventurous I recommend you go via public transport.
Comuna 13
If this is not one of the best things to do in Medellin, it's definitely one of the most sought after. A trip to one of the most dangerous neighborhoods in the world is at the top of the list of many travelers.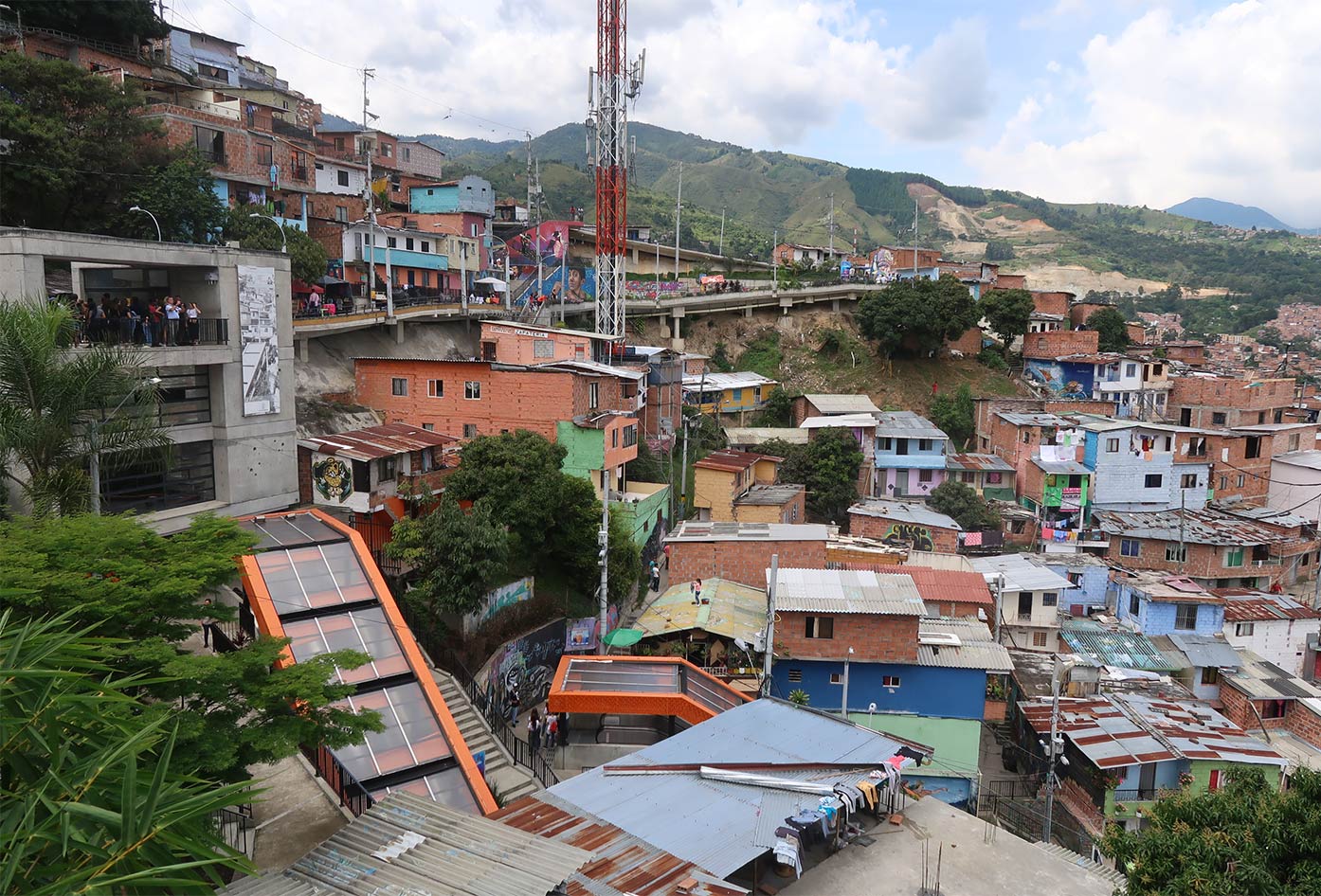 I've listed this as one of the most unusual things to do in Medellin, partly because doing the Comuna 13 tour has become so popular.
Entire families' lives have improved through the influx of people eager to learn more about the transformation of the neighborhood.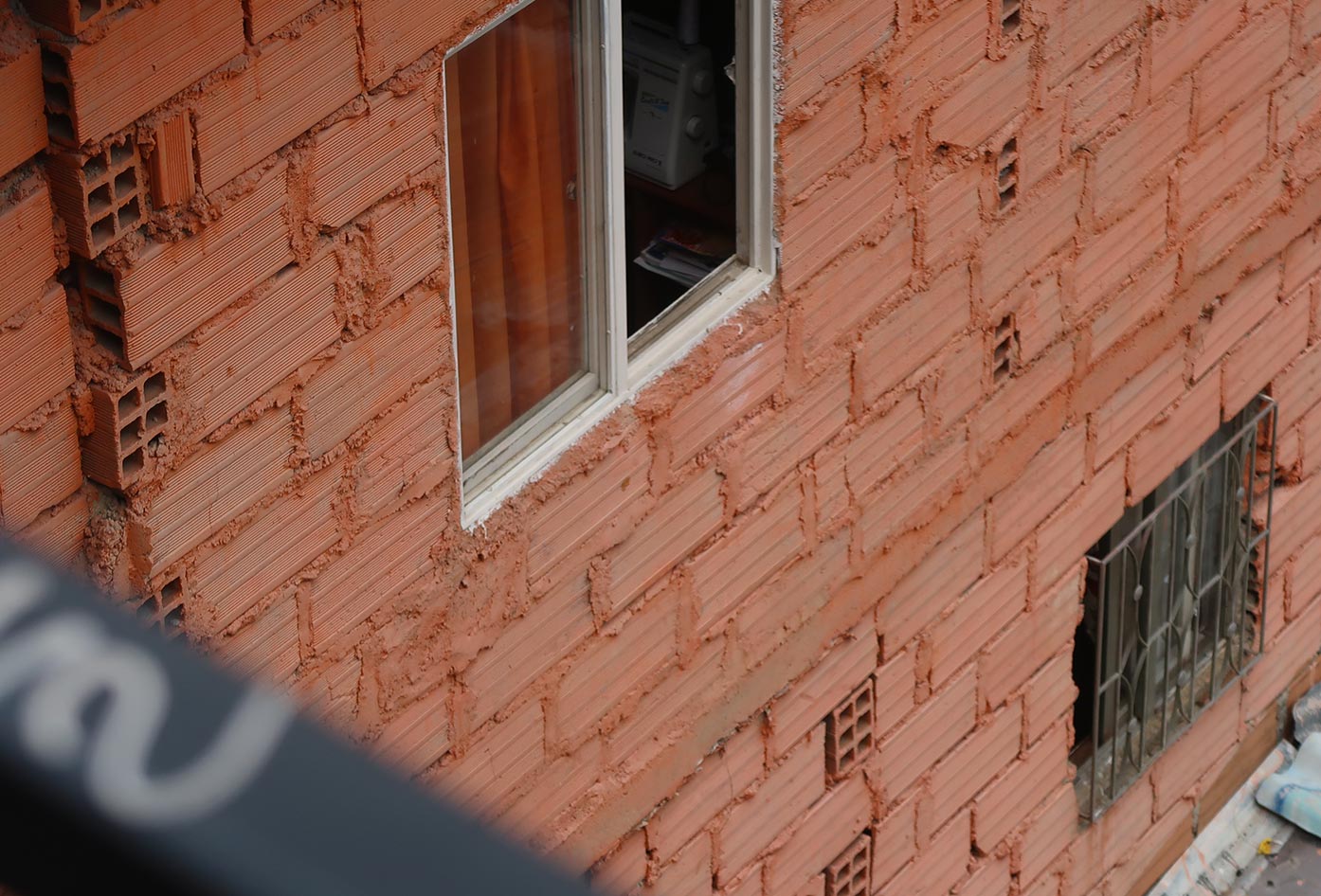 It's worth noting that you can take the bus and visit the Comuna by yourself. This would be considered a self-guided tour of Comuna 13.
This is a great cultural experience to have no matter how many days in Medellin, just be prepared to use your feet for walking uphill.
Berrio Park
You can not visit Medellin without exploring the city center or downtown area for yourself. Get off at Berrio Park Meto station.
I recommend you do a day tour as it will give you a better insight, and you'd feel more at ease walking around with your camera gear.
Like the Pablo Escobar tour, this downtown area of the city is not recommeded for the faint-hearted.
Meeting local people is among the unique features of visiting Medellin if you are interested in learning about Paisa culture. Here you'll get a feel of some of the more local day-to-day things to do in Medellin.
Medellin Travel Tips
Here are some of my best travel tips for Medellin.
Throughout this blog, I will always note little tricks and tips for South America that I feel can enhance your experience, or save you money.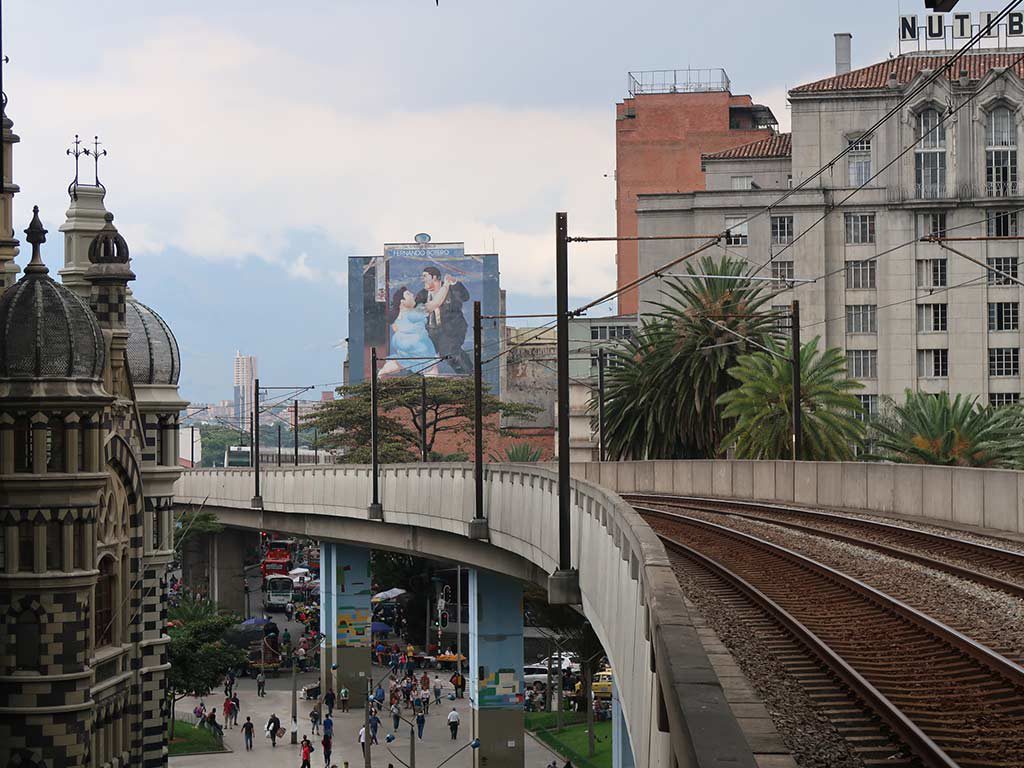 I have spent months backpacking Colombia and can help you gain new insights and knowledge on this country.
Travel Insurance for Medellin
I always recommend backpackers and travelers (no matter who you are) use World Nomads Insurance for fully comprehensive cover.

If you are due to travel soon, you can get a Get A Free Quote by clicking the link or the image above and filling out your details – that way you'll get instant cover from the exact date that you choose.
On many occasions World Nomads has provided me with reliable insurance cover for travel in Latin America and the rest of the world.
What to do in Medellin
Without a doubt, a visit to Medellin was a great experience–from my arrival to checking into accommodation.
My time in Medellin is always memorable, filled with fun, excitement, and learning, and relationships I'll never forget.
When you're looking for things to do in Medellin, keep in mind that it's possible to see most tourist attractions in just a few days.
If you're looking for a quieter pace of life you can get yourself to Jericó in just a few hours for a more off-the-beaten-track experience.
I recommend extending your stay to get a good feel of the place and its people. So, what will you get up to in Medellin?
📌 Like this article? Pin it…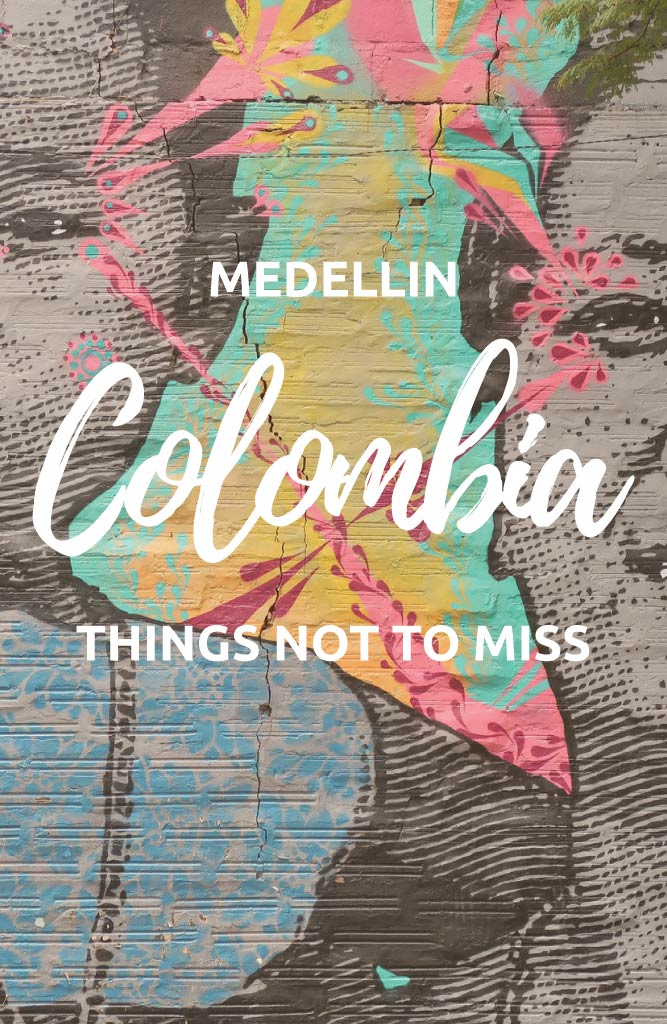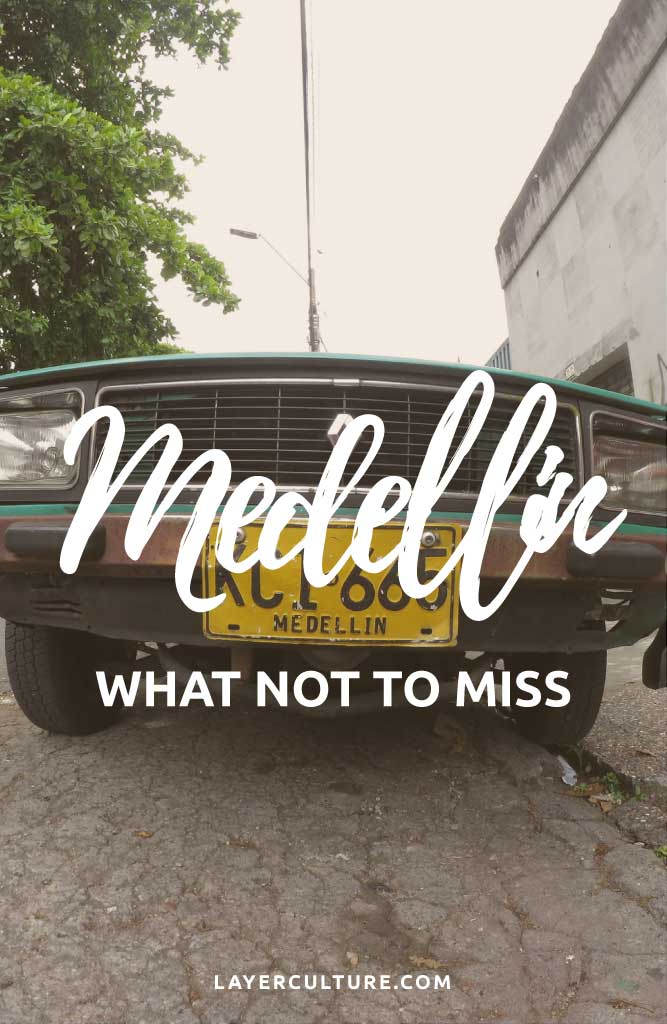 Missing something? Got tips, tricks & advice we can learn from?
💬 Leave a nice comment or let's start a conversation below!
---
"Dear friend! Some links in this post contain affiliate links. Meaning, if you click through and make a purchase, book a hostel or sign up for a tour, I may earn a small commission at no additional cost to you. Your support means a lot and helps me to keep traveling and maintaining the quality of this site for you."