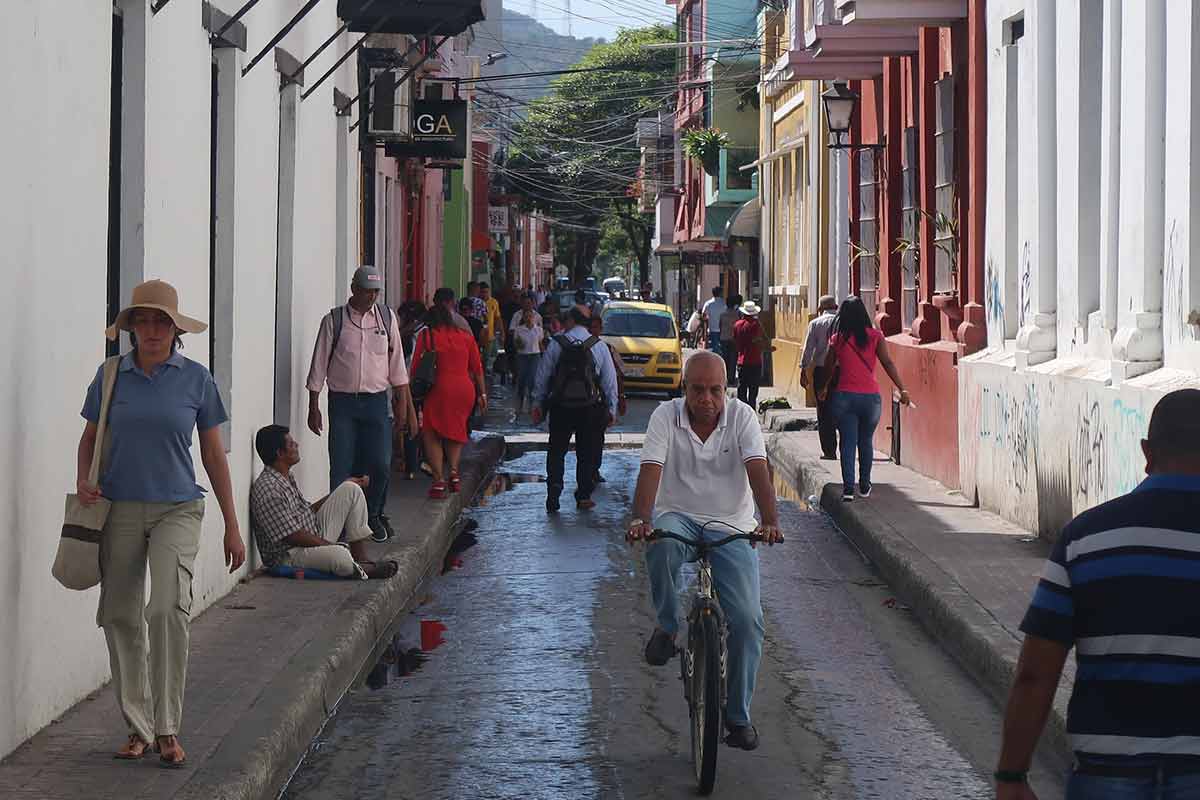 Where are all the safest cities in Colombia to visit?
One of the things that make Colombia a great travel destination for many is its sheer diversity. It offers a variety of climates, oceans, breathtaking natural areas, vibrant cities, and a wide range of activities.
Colombia is a versatile, beautiful country to visit and if you think about it, there's literally nothing that you can't do here!
So, if you're seeking adventure, unique experiences, arts and culture, history, natural wonders, and more, Colombia is the place to visit.
This inspirational article is designed especially to give you a list of the safest places in Colombia so you can start planning your itinerary!
Safest Cities in Colombia
Colombia often gets a bad rap due to its history with drug cartels and guerrillas. Not to mention the risk of other tourist crimes that happen.
However, the country is not what it used to be and there are many safe places in Colombia you can explore, and, without breaking the bank.
Here are some of the best options I have found on my travels:
Minca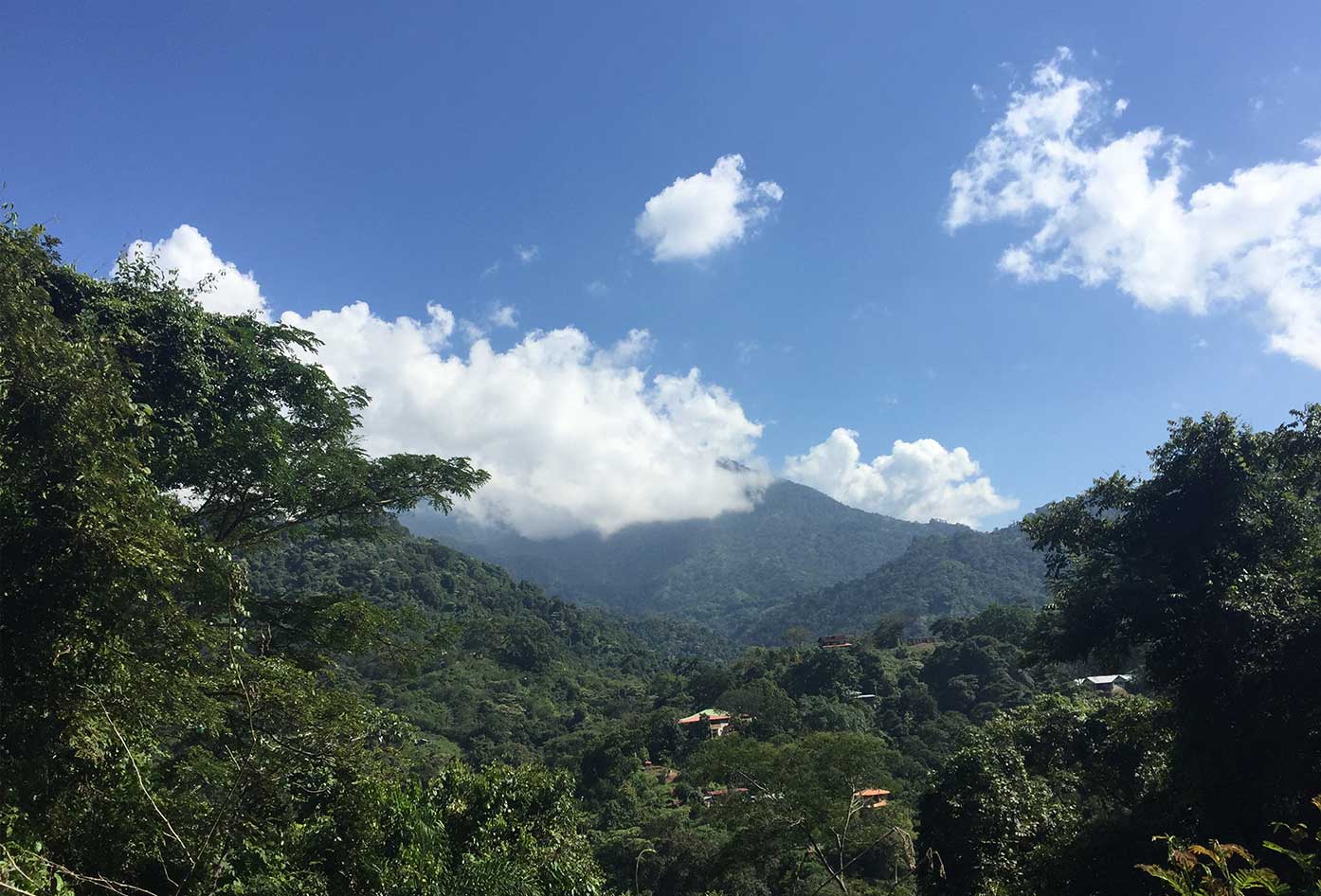 Located in the foothills of Sierra Nevada, Minca is a quaint little village that's worth a visit. Though it's off-the-beaten-path, this is one of the safest places in Colombia because it's a very small and relaxed town.
I have a dedicated guide showing you exactly how to get from Santa Marta to Minca so you'll have no troubles whatsoever planning a trip there.
It's a great destination for backpackers and you'll be able to mingle with locals. Minca offers a lot of opportunities for adventure.
For example, you can visit Pozo Azul, where there's a big waterfall, perfect for cliff jumping, or trek to La Ciudad Perdida.
You can also take coffee or chocolate tours where you visit plantations and enjoy fresh coffee or delicious chocolate, among other activities.
San Andrés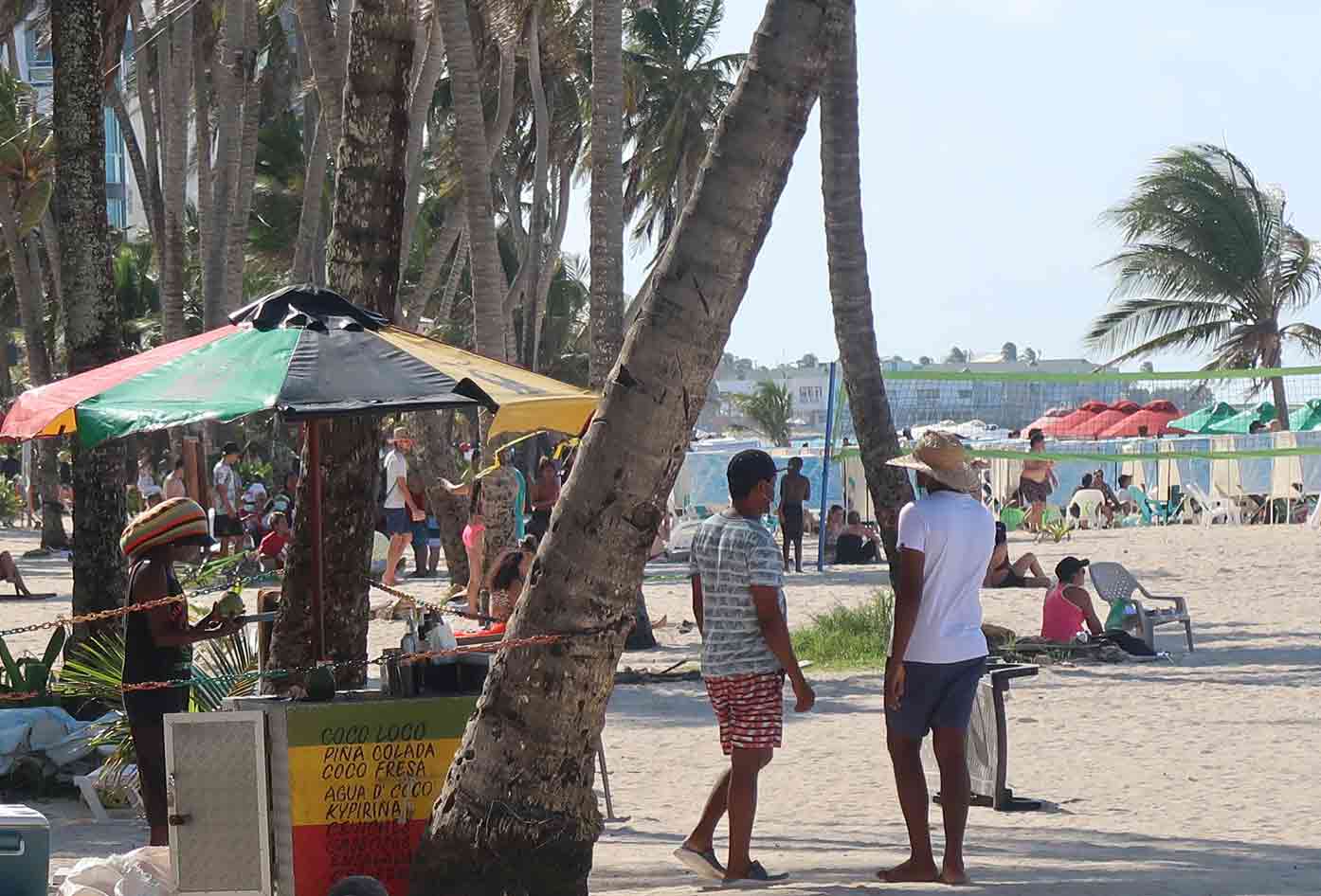 Did you know that San Andres, Colombia is known for being a diver's paradise? So if you're into diving, you should definitely stop here.
It's a small island where diving sites such as La Piscinita are the main attraction, so you won't find much else to do. It's one of the safe places in Colombia but it's not the safest, so be cautious when you're in town.
Plan your visit to San Andres well in advance (a tourist card is needed) and take basic precautions to avoid any hiccups while you're there.
You will find that activities such as Scuba diving in San Andres are very cheap and the sites will take your breath away, including Trampa de Tortugas, La Rocosa, Raggaenest, Bajo Bonito, and others!
Jardín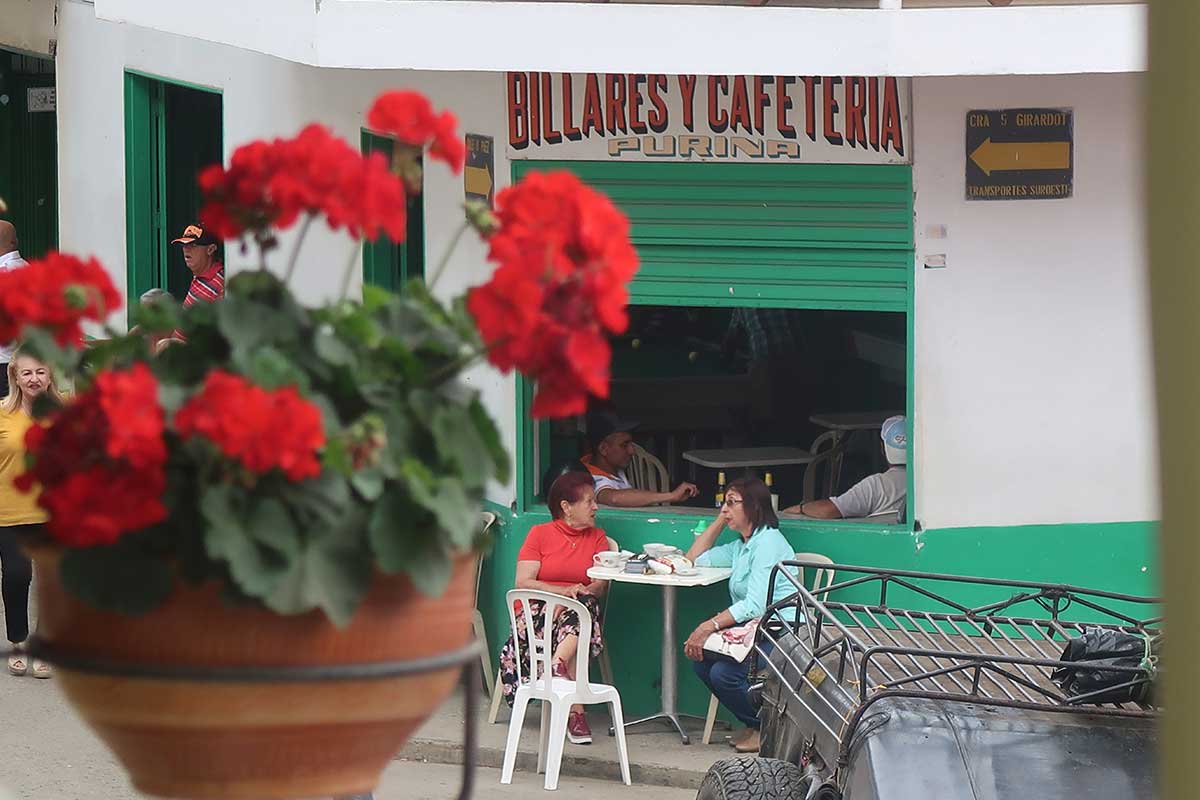 I've talked about Jardin before, it is one of the safest places in Colombia and it offers tons of natural adventure escapes. It's known as a laid-back colonial town full of colonial architecture, friendly locals, and nature.
Going to Jardin is like stepping back in time and it's one of the most colorful, vibrant towns you'll ever visit.
It's a tourist place so it's very safe for all travelers, including solo travelers in Colombia. Jardin is the perfect destination to relax and enjoy the sights, walk around the streets, tour coffee farms, and explore the cuisine.
You can visit the local botanical garden, catch a show at the Municipal Theater, visit Plaza Principal, and much more.
Salento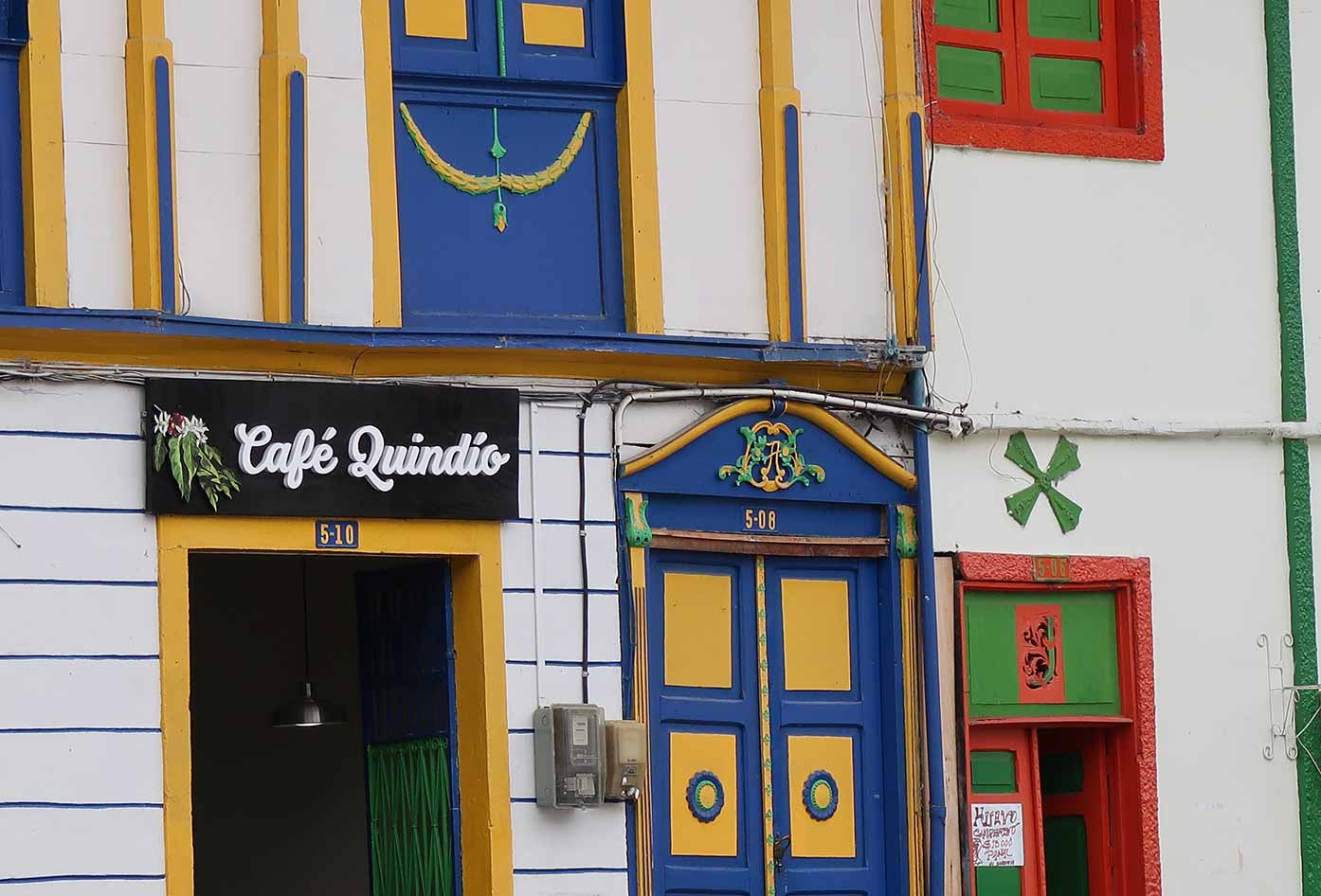 This is another one of the safe places in Colombia you should visit because it's a lovely town. It's located in the country's coffee region and it's one of the most popular destinations in the Colombian Andes.
Because it's very touristic, it's safe to visit and you'll find many hotels and top-rated hostels offering group activities as well as restaurants, and bars. Salento is a beautiful town with a lot to offer.
For example, you can hike the Cocora Valley and enjoy the landscape of wax trees, walk around Calle Real and shop for souvenirs, go to the Mirador de Salento to see the entire town from above, and more.
I wrote all about my adventure when traveling to Salento from Medellin a few years back and I'm looking forward to going back again soon.
Guatape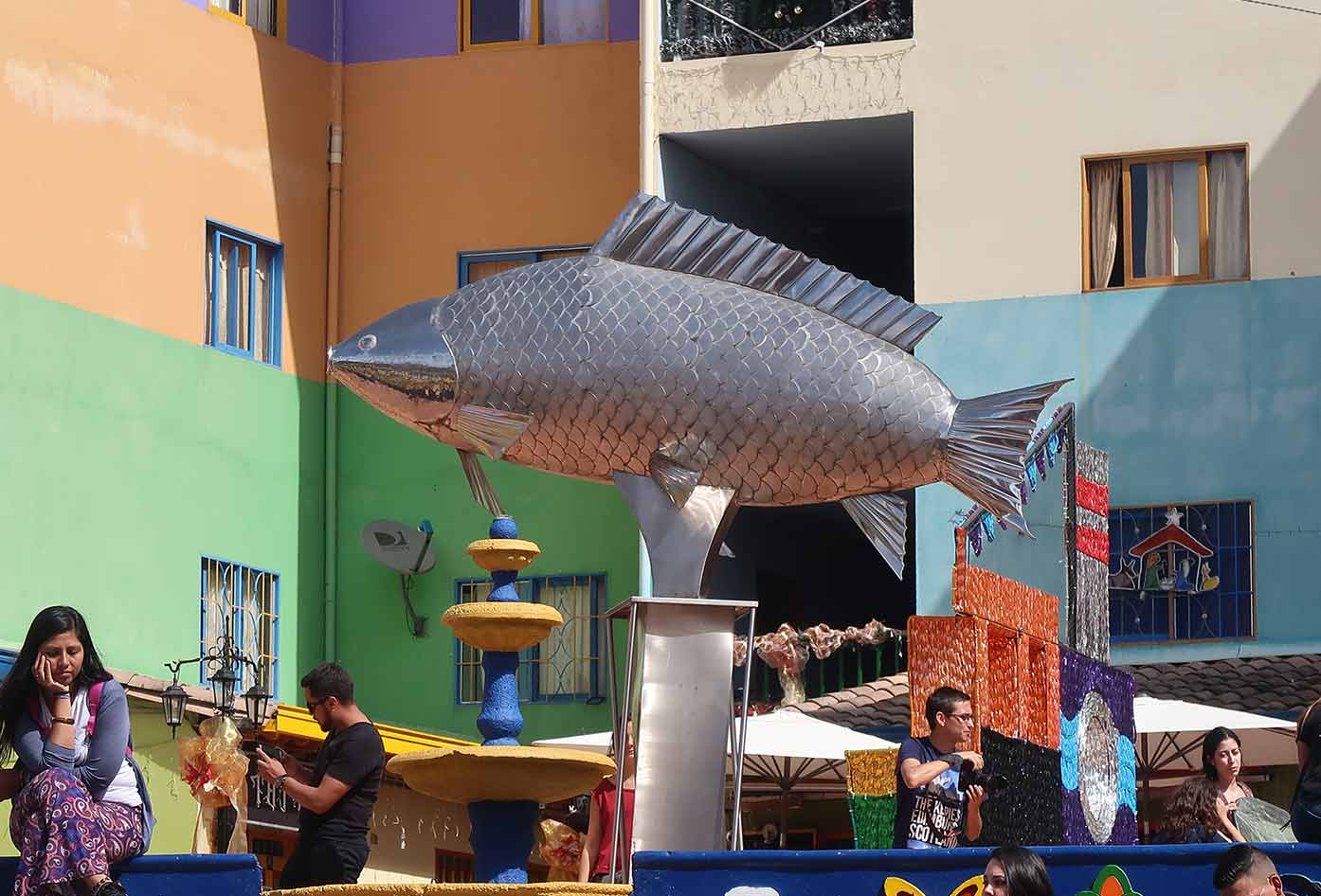 Next on this list of safest cities in Colombia is Guatape, a charming lakeside town where you feel a truly communal atmosphere.
It's a colorful town that is home to the Paisas (people from Antioquia) and popular among tourists, which is why it's so safe. It's one of the nicest towns in the Colombian Andes and it has a lot to offer.
I recommend you climb the Rock of Gutape, which is South America's second-largest monolithic rock and it offers the most breathtaking views.
You can also stroll through Calle del Recuerdo, take an ATV tour, visit La Casuela waterfall to take a dip, enjoy live music at Plaza del Zocalo, and so much more.
Doing all this as part of a private tour like this one can save you both time and money, otherwise you take the bus from Medellin's South Terminal.
Palomino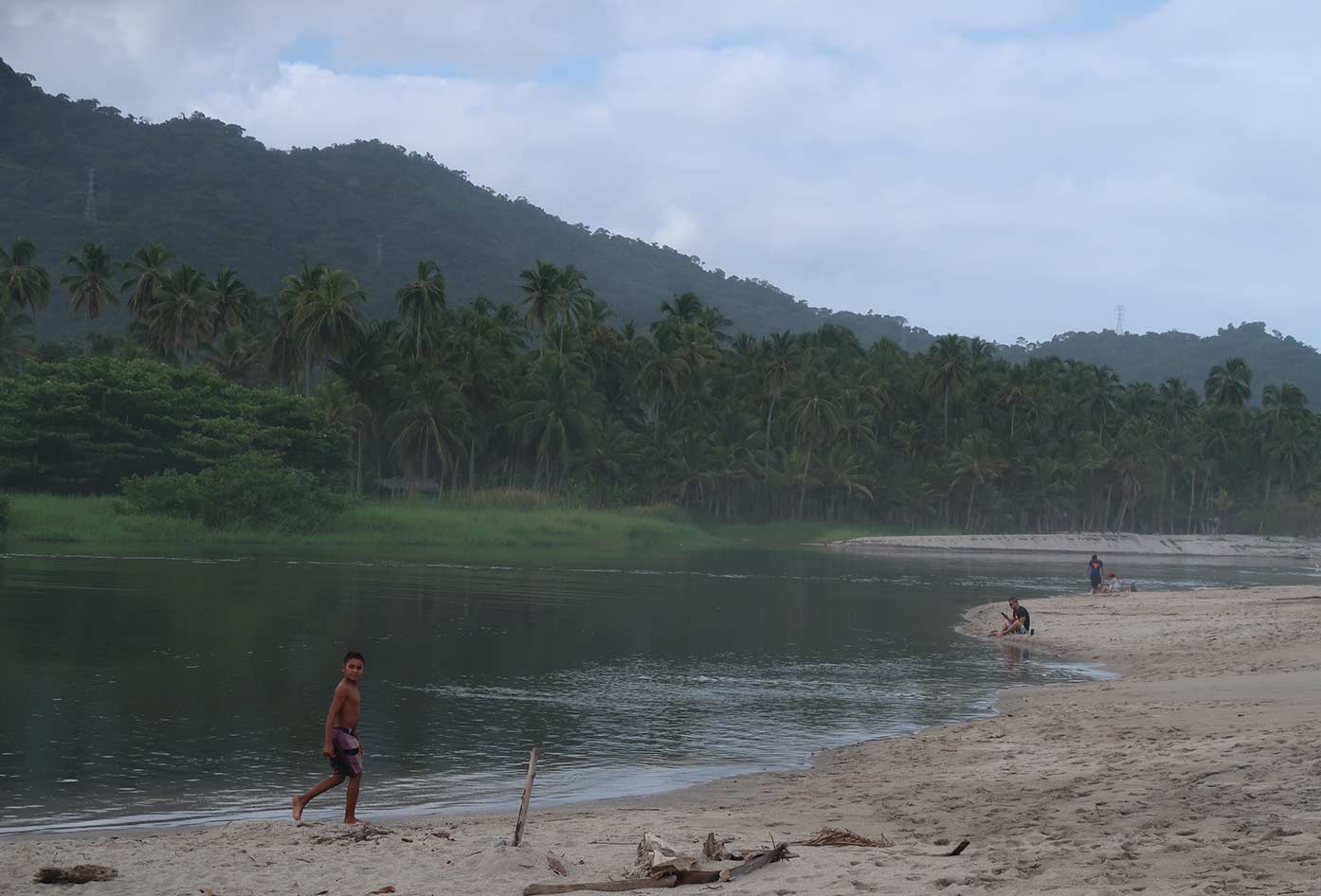 If you are already in Santa Marta then Palomino is the perfect Caribbean beachside place to visit if all you want to do is relax.
You will be able to enjoy the simple life, enjoy your time at beautiful beaches, bathe in waterfalls, watch the local wildlife, and enjoy the restaurants. It's the perfect place to just slow down and recharge.
Palomino Beach is the main attraction and it's beautiful! Pay attention to the signs that say where it's safe to swim and stick to those areas.
Additionally, you can visit the local dog shelter, the Palomino River, and the Jungle Gym, among other spots. Check out Kanta Sana for one of the most ideal environmentally friendly accommodation option in town.
Tayrona National Park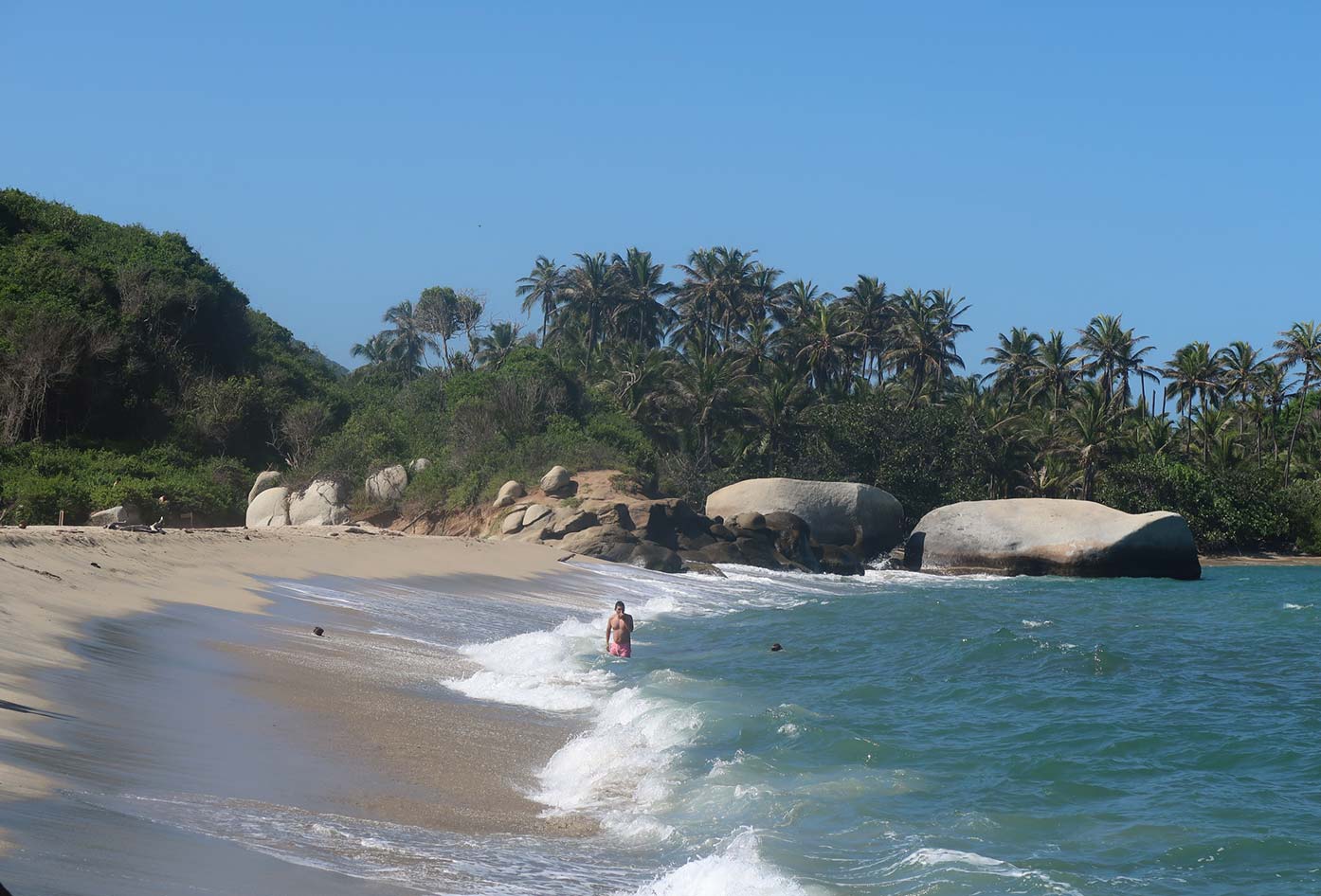 The Tayrona National Park is highly guarded, so it's one of the safest places in Colombia. There's no danger here, so once you pay the entrance fee and you step in, you only have to worry about enjoying yourself.
There's a lot to do here, including hiking to lovely beaches such as Playa Cristal, Cabo San Juan del Guia, and Playa Brava, among others.
You can also walk around and spot wildlife, go birding, go camping, go hiking, visit the nudist beach, take boat rides, and so much more. Tayrona National Park is truly filled with adventure.
It can be best to do a tour like this one as you get to see much more in space of one day that you would normally if you went solo.
Manizales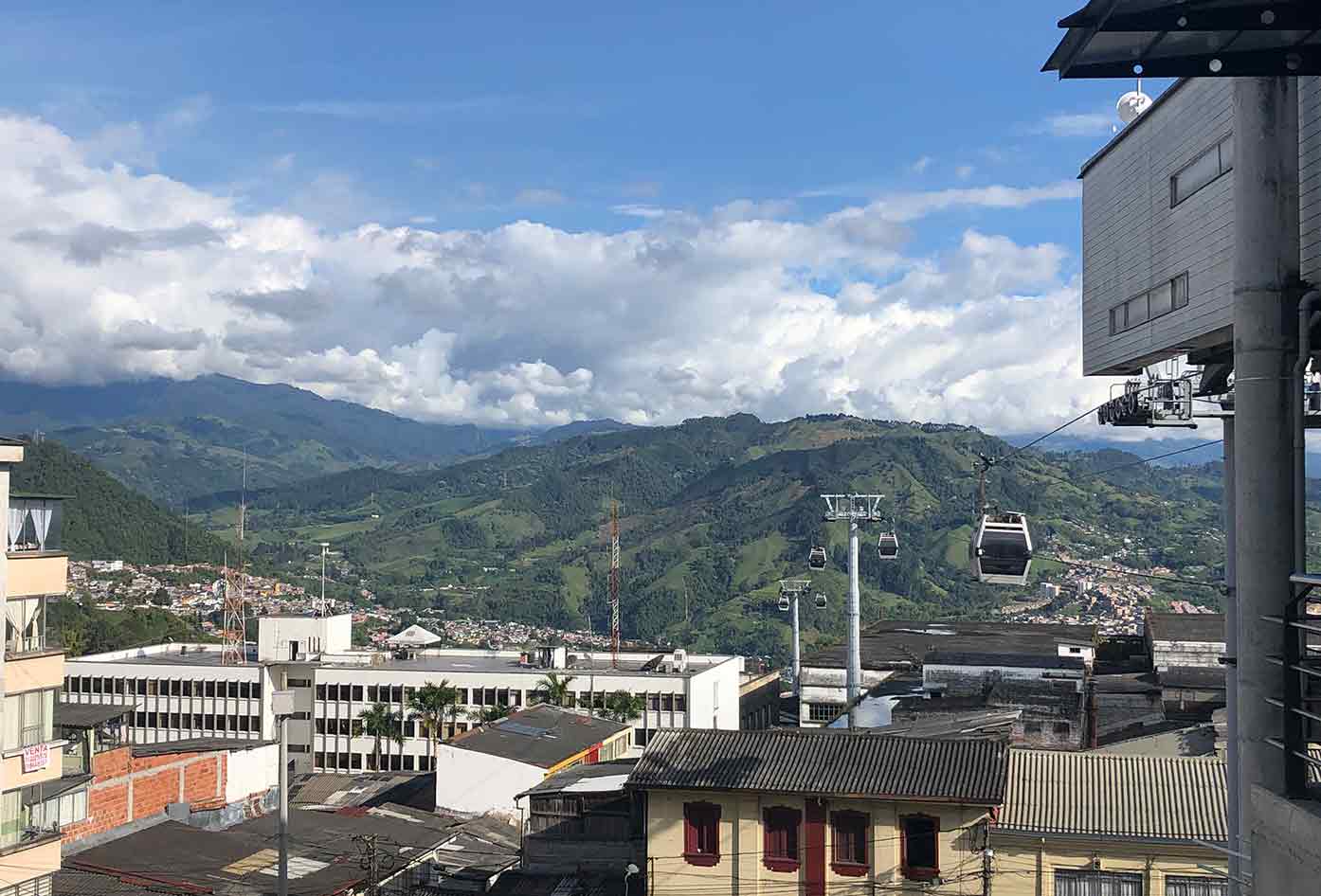 Last but not least, Manizales is another one of the safest cities in Colombia you should consider visiting while in the Eje Cafetero.
The crime rate is low and there are many things to do and see in this city. It's located in the center of Colombia's coffee regions so it's not difficult to find coffee tours or horseback riding from one of the local haciendas.
Additionally, you can go to Los Nevados National Park, visit El Recinto del Pensamiento, visit the Manizales Cathedral, which has the tallest church tower in the country, climb the Chipre viewpoint to enjoy the sunset, enjoy the Ruiz Hot Springs, and more.
If you're thinking or visiting this region, why not check out this guide on things to do in Manizales for more ideas on what to do in this city?
Got Travel Insurance for Colombia?

Designed by travelers, for travelers, World Nomads covers more than 150 adventure sports and activities so you can explore your boundaries.
Safest cities in Colombia FAQs
See these frequently asked questions about cities in Colombia:
---
Safest Cities in Colombia
As you can see, there's a wide array of safe places in Colombia where you can enjoy yourself and make unforgettable memories.
Do your research, put together an itinerary, and make the most of your time in one of the most diverse countries on earth.
Don't forget to try different foods, connect with locals, and have fun, all while taking care of yourself of course!
Also, while you are still here, don't forget to read this guide that covers travel safety in Colombia to make sure you have everything that you need.
📌 Like this article? Pin it…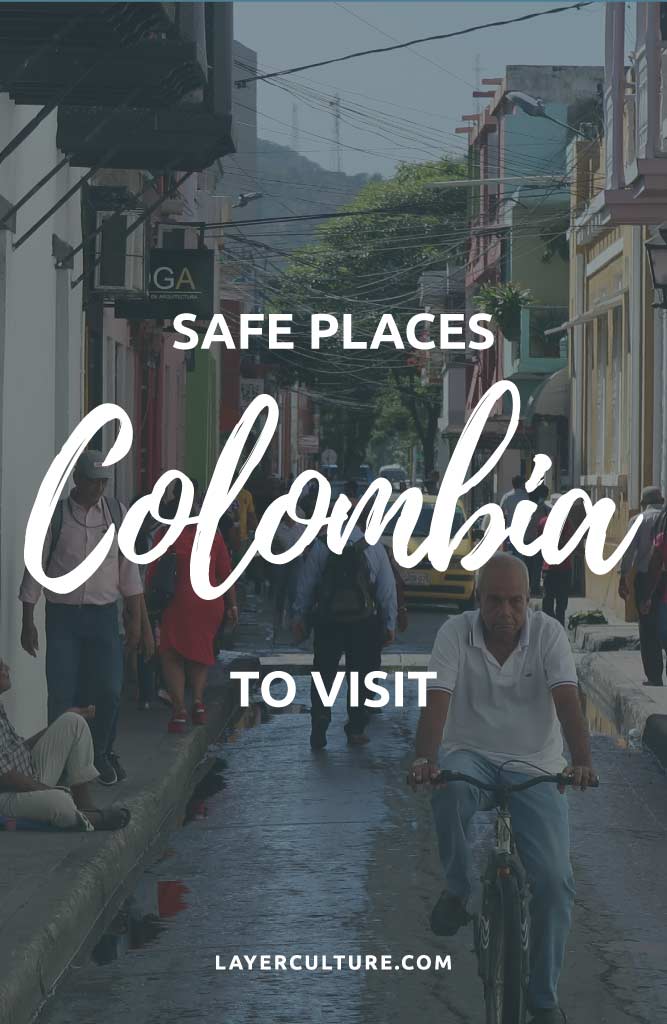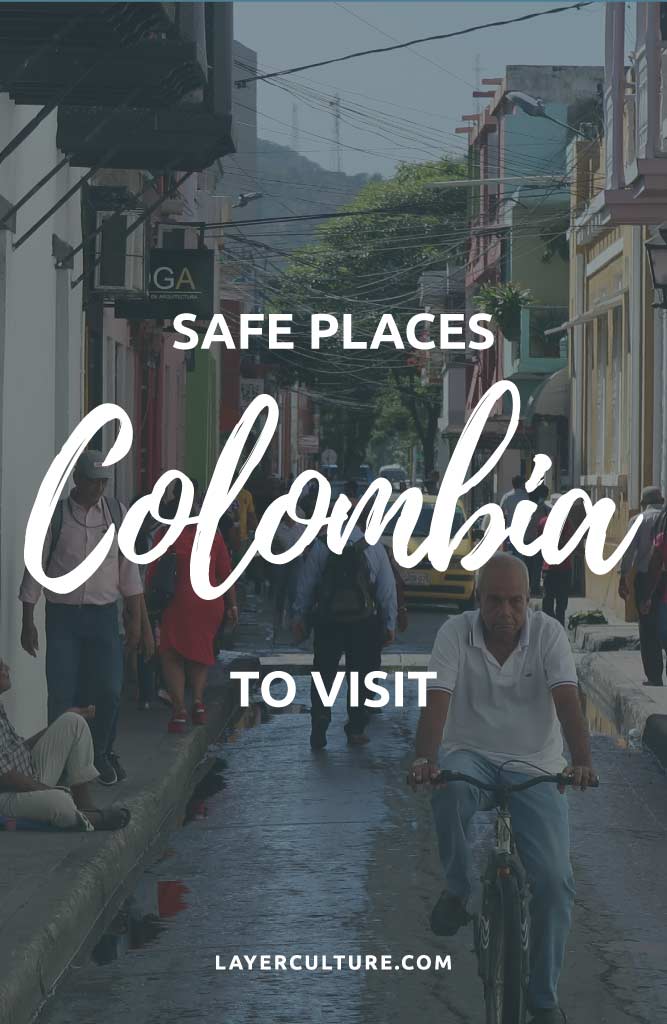 Did this guide help you learn about some safe places in Colombia to visit?
💬 Leave a positive comment or lets start a conversation below!
---
"Dear friend! Some links in this post contain affiliate links. Meaning, if you click through and make a purchase, book a hostel or sign up for a tour, I may earn a small commission at no additional cost to you. Your support means a lot and helps me to keep traveling and maintaining the quality of this site for you."