Are you thinking of visiting the Bob Marley museum in Kingston?
When taking your first steps in Kingston, you'll be highly aware of where you are. People don't usually travel to Jamaica to avoid reggae music.
This city is not only Jamaica's cultural hub but the perfect place to learn about one of the modern world's most innovative people; Bob Marley.
Mr. Marley even has his own museum, called the Bob Marley Museum, and what better place not to do the Bob Marley tour.
Bob Marley Museum: What is it?
You'll be surprised how many people ask where the Bob Marley tour is in Jamaica, or even, don't realise he has his own museum.
While the name of the museum kind of gives away what you get inside, it's still a fantastic place to visit.
Based in Kingston, Jamaica: located on 56 Hope Road, Kingston 6.
It's not just your average museum filled with tat and memorabilia, though; this is the old house of Bob himself!
It's a truly special place to visit and should give you a true inclination of what made the man so special.
Indeed, it was where the Tuff Gong record label was formed by The Wailers, and it was even where Marley was nearly assassinated, also!
Bob Marley's House tour
For one, you should expect a rather tremendous spiritual experience.
If you were wondering where is Bob Marley from, where he was born and more personal life stories. The tour itself is among the best in the business, it gives you a very in-depth view of home life for Bob himself.
On Bob Marley's house tour, you get to learn more about Bob outside of just the music and the marijuana.
You learn more about his wide-reaching influence, and the immense achievements he enjoyed.
You get to learn more about his philosophy which was such a driving point of his music. If you want to know more about the man himself, this is the best place.
A fun and lively tour; the people who run the tour are just awesome.
They make it very easy for you to learn and educate yourself along the way. This helps to remove any uncertainty.
Not only that, you get to see his recording studio from back in the day.
The Bob Marley Tour is run by passionate Marley fans who can tell you just about anything you need to know!
The quality of the tour is one that should be worth your time; it's a major landmark in the history of Kingston and is well worth your time if you are interested in Jamaican history.
Entrance and Costs
One of the first things to note, though, is the cost. While some might balk at the concept of the cost, it's a very worthwhile investment.
You could take the legendary Home Tour which starts at around $25.
This gives you a full tour of the man and his life and also lets you see a lot about Bob that slips through the cracks.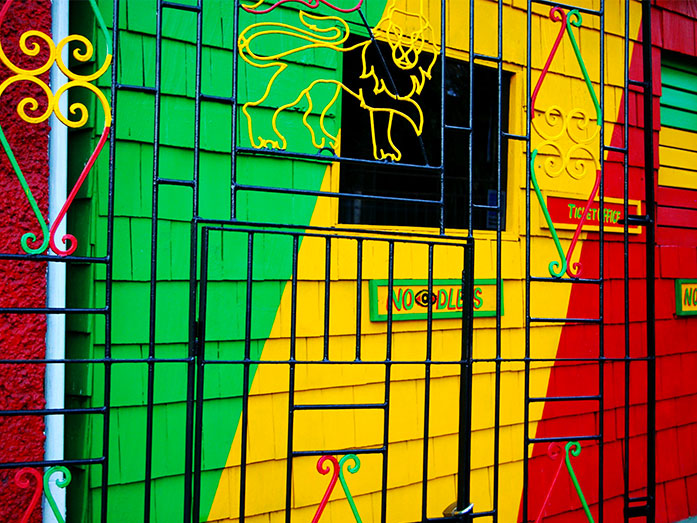 You can then take the Making of the Music Tour, where for $20 you can go into the classic Tuff Gong music recording studio.
Here, you get to see where much of the old magi took place and get a full appreciation for the rich quality of life that Bob lived.
You also get to see just what was the main inspiration for his music and his general philosophy on life.
Bob Marley Museum Gift Shop
Like any good tourist trap, the Bob Marley Museum has all manner of tremendous goods to pick up based on the life of the man himself.
From the Bob Marley Museum Gift shop, you can buy all manner of smoking paraphernalia to footwear, posters, cards, mugs, and all the classic gear you get to send home to your loved ones.
You could also check out the Museum Record Shop, where you can buy all manner of classic CD and vinyl editions of his most beloved tunes.
A must-visit for anyone who loves the music as much as the man himself.
Of course, a trip around the Tuff Gong Record Shop allows you to pick up all manner of House of Marley goods, amazing Marley coffee, books about the man, and all manner of Cedella Marley children's books.
A true stop-off point for any fan of his stuff, for sure!
💡Smart Travel Tip
Expect the tour to be quite busy; always try and book up ahead of time. It's a major attraction for good reason!
---
---
You will also find that the gift store can be quite cramped. Wait your turn and don't push around; take on the spirit of Mr. Marley himself and just chill!
Enjoy this unique tour guide and take notes if you wish; you'll find out stuff that you simply would not without visiting the museum.
For all Marley fans, be ready to listen.
How to Get to the Bob Marley Museum?
You can check out the Bob Marley website if you need more specific information, but getting here is relatively simple.
Bob Marley museum tour from Kingston
If you are traveling from Kingston, then I recommend that you go with the Williamstown Junction Guesthouse.
It's just around the corner from the museum itself. Otherwise, other good hotels to start with would be the Napier B&B down on Stevedore Street, a quick 5-10 mins walk away.
Address: 6, 56 Hope Rd, Kingston, Jamaica
Most of the decent hotels in the area can easily be walked to, but otherwise, if using in Jamaica I recommend taking a taxi.
Bob Marley museum tour from Montego Bay
With no real transit from Montego Bay available, I recommend that you either rent a car or hire a taxi. It's a couple of hours in the car, with around 170km of space to make up.
Since you will need to travel via car anyway, you could stay at just about any Montego Bay hotel and drive from there.
Got Travel Insurance for Jamaica?

Designed by travelers, for travelers, World Nomads covers more than 150 adventure sports and activities so you can explore your boundaries.
Bob Marley Museum: The House Tour
This Bob Marley tour in Jamaica is a truly special place and should be very much high-up on the list of places that you wish to come and visit if you're on the island.
If you are someone who would like to really take in the richness and the quality of the life that Bob Marley led, then coming here should be an absolute no-brainer for you.
It delivers the kind of rich and heartening experience that, broadly, should make it very easy for you to enjoy yourself here.
Using the information above, you should be able to get here with ease and take in a wonderful educational experience on one of the music and culture's most defining individuals in the modern world.
Do you feel inspired to visit Bob's Museum? Why not see this guide on things to do in Kingston, Jamaica for ideas on what else to do here?
📌 Like this article? Pin it…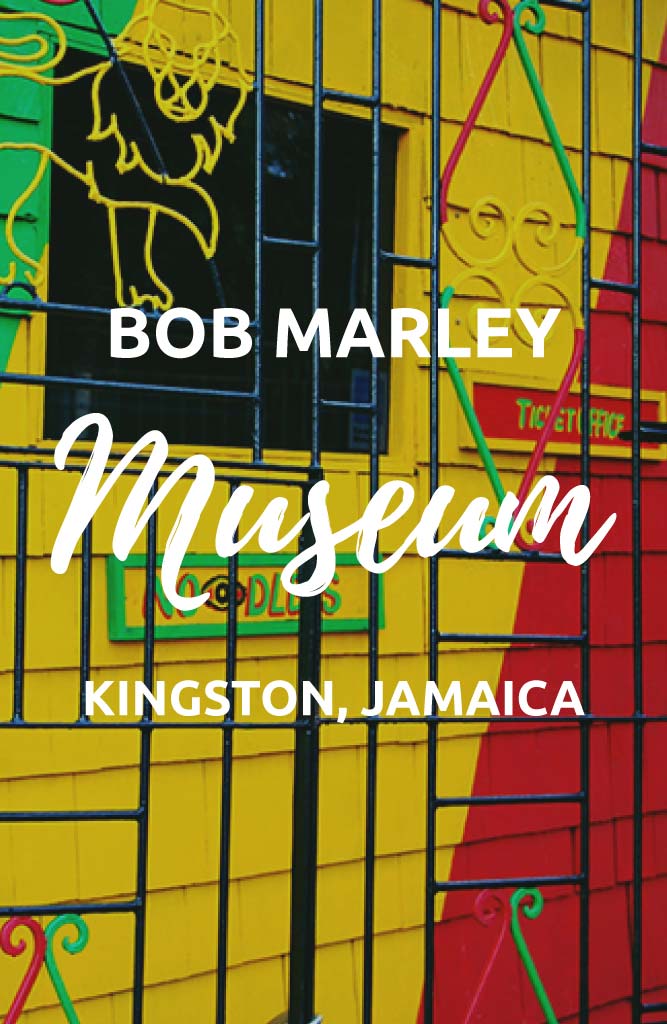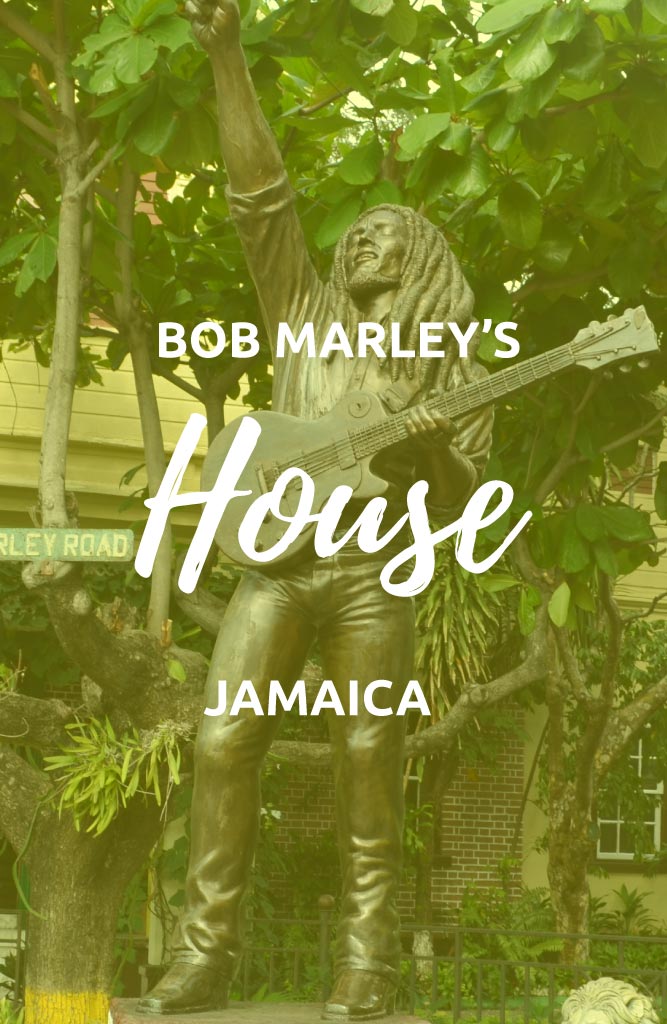 Did I miss something? Got, tips, tricks or your own wisdom to share?
💬 Leave a comment below or let's start a meaningful conversation…
---
"Dear friend! Some links in this post contain affiliate links. Meaning, if you click through and make a purchase, book a hostel or sign up for a tour, I may earn a small commission at no additional cost to you. Your support means a lot and helps me to keep traveling and maintaining the quality of this site for you."