Are you looking for things to do in Kingston, Jamaica?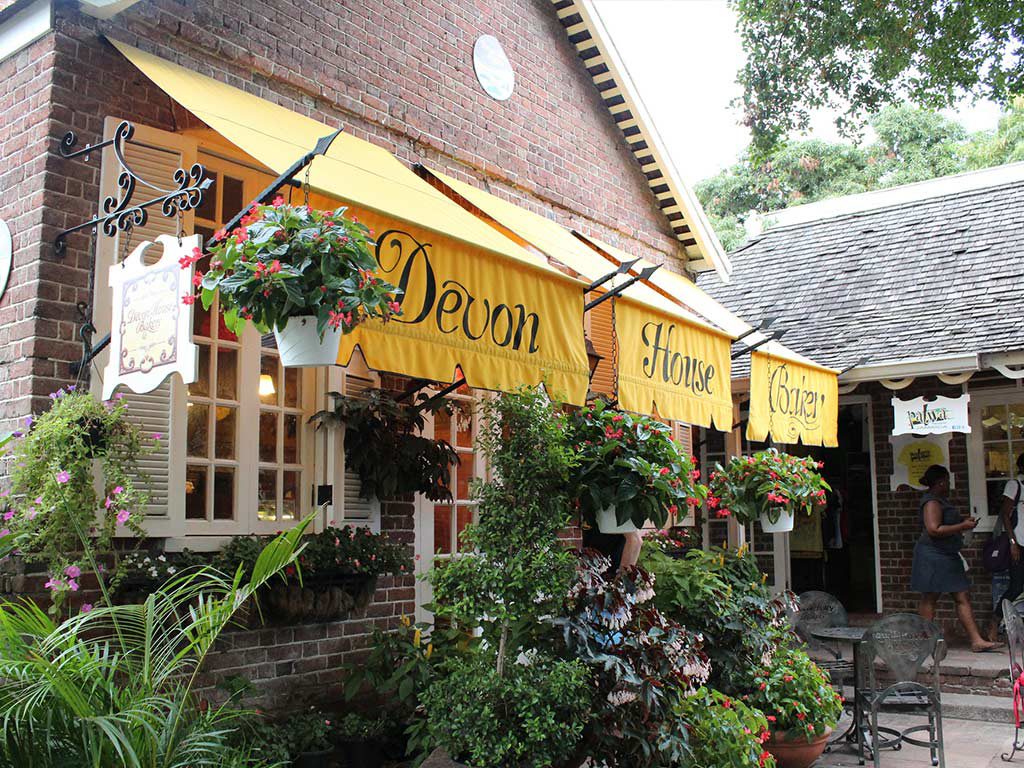 With so many beautiful spots to visit in Jamaica, here are six ideas if you were thinking of traveling to Kingston, Jamaica's capital city.
The center of Kingston is made up of two main areas:
Historic Downtown Area
New Kingston Jamaica
Both can be easily reached from the Norman Manley International Airport.
Things to do in Kingston, Jamaica
There are various ways you can get to and from Kingston, whether you're staying in Ocho Rios or maybe even planning a trip to Montego Bay.
I've used the Knutsford Express bus service on many occasions.
You can reserve tickets for the Knutsford Express online. I recommend it for traveling around using Jamaica's public transport system.
As a tourist, finding activities in Kingston, Jamaica can be difficult.
The landmarks I'm introducing will give you a blueprint for your stay in Kingston. So get your Jamaican currency ready and let's go exploring.
Let's look at some of the best things to do in Kingston, Jamaica.
Bob Marley Museum
Without a doubt, you cannot travel to Kingston and not visit the Bob Marley Museum.
Bob's museum is one of the major landmarks in Jamaica and one of the best things to see in Kingston, especially related to music and culture.
The museum was Bob's actual home, which he purchased in 1975. The main museum displays some of Bob's personal possessions.
This is by far the most interesting tourist attraction in Kingston. You can find out more about the tour here.
During your visit, you'll get an up and close tour, which will make you feel closer to Bob.
There's also a theater, gallery and gift shop all on-site not to mention the collection of African art and crafts.
Address: 6, 56 Hope Rd, Kingston, Jamaica
Booking: You can book the tour here.
💡 Smart Travel Tip
A tour typically lasts around 1 hour and 30 minutes. Look out for the coffee shop and site where you can sample Marley's brand of Jamaican Coffee.
Emancipation Park
Many people wonder if Jamaica is safe for tourists… I say for tourists, yes, and for me, Emancipation Park is a great place to take a walk and just chill.
The park is very clean, and you'll see many fountains and even small running trails for people who like to exercise. Many locals in Kingston like to keep fit and run early in the morning before the sun rises.
There are security guards in the park, so you will always feel safe.
Once inside the park, you'll see many local trees such as Calabash, Ackee, and Bougainvillea, not to mention many other tropical plants.
The main attraction for me, though, is the statue that is located right outside the park.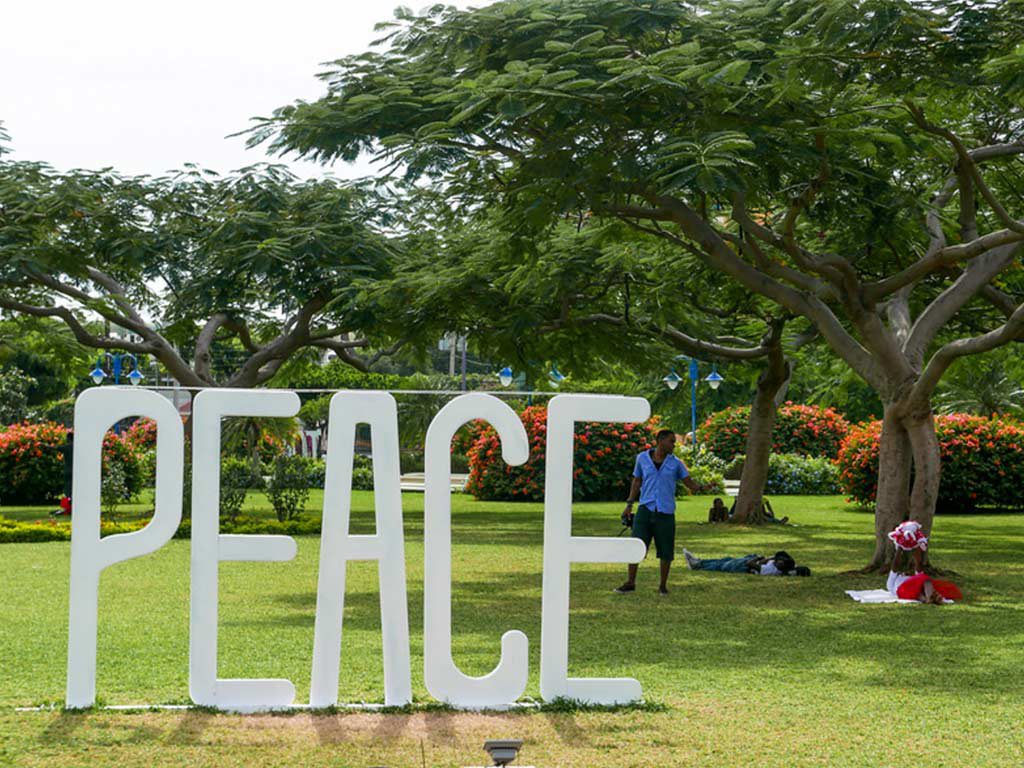 It's also worth noting that the park is located right across the street from the hotel where Barrack Obama stayed when he made his historic visit to Jamaica.
Dub Club
If you're looking for cool places to chill in Kingston? Hitting the town for a night out is always a great way to celebrate your vacation and you'll definitely want to hit the Dub Club for that.
Popular tours from Kingston
It's a great place for the locals and for the tourists, not to mention it gives you great food and drinks available all night long.
See actual bands performing live as well as some of your favorites through the elaborate sound system. It's especially perfect if you're into reggae because that's what you're going to get the most of here.
Devon House
Devon House is one of the sights to see in Jamaica that gives you a classic example of Jamaican Georgian architecture.
The 19th-century Mansion sits on 11 acres of land and is enclosed between sky-scraping palm trees and overlooks a beautiful water fountain.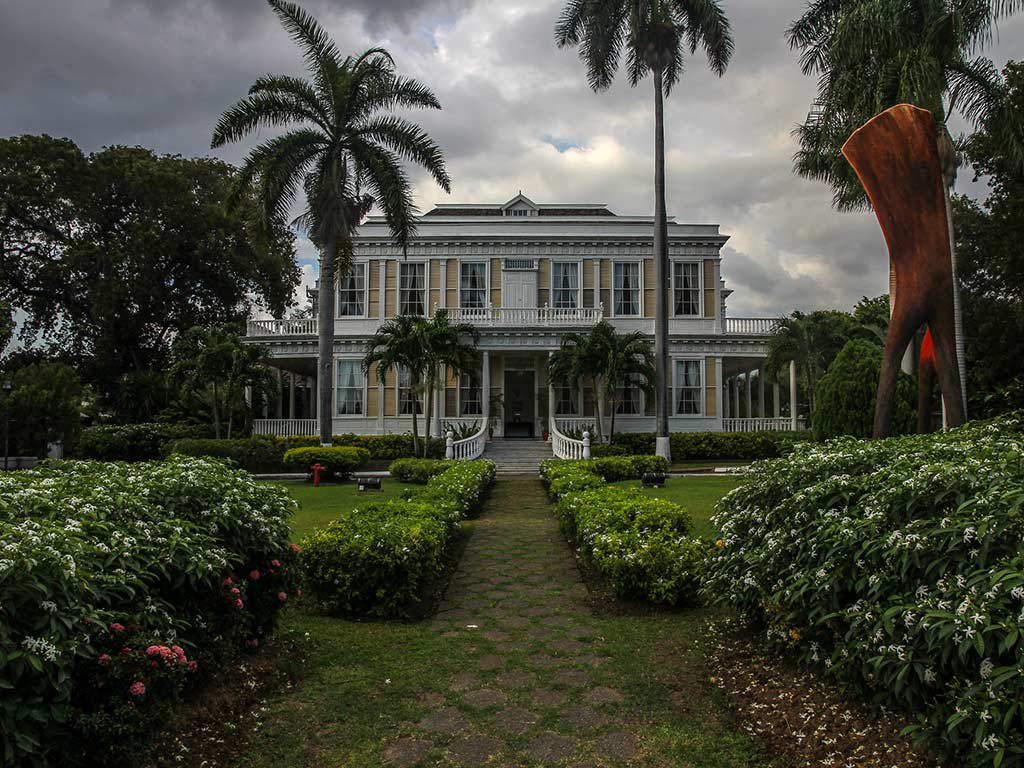 Devon House is famous with Jamaicans for its ice cream pronounced I Scream my family visit Devon House once a year to try the delicious Ice Cream flavors.
For delicious Ice Cream, this is one of the best places to eat in Kingston Jamaica.
Address: Hope Rd, Kingston, Jamaica
Port Royal
Not only is this one of the best places to visit in Jamaica but as a location, Port Royal played a very important part of Jamaica's history.
It was the epicenter of all commercial activity for people who entered the island, thus becoming one of the major landmarks in Jamaica.
Port Royal was the pirate trade capital of the new world. This was the stomping ground for notorious British pirate, Henry Morgan.
Address: Palisadoes, Kingston, Jamaica
He spent a great deal of his time smuggling rum and trading prostitutes. As I mentioned earlier, after the earthquake in 1962, most of the old city sank below the surface.
---
---
Rockfort Mineral Bath
For those who want a relaxing vacation on their list of what to do in Kingston, the Rockfort mineral bath is a great option.
You can set up different times to go but you're going to love just sitting and relaxing in the waters.
The baths themselves are a relaxing way to start your day or to end it and there are plenty of other services that you'll find in the area.
There are even areas where you can enjoy a nice picnic when you're done with your bath to prolong that relaxation and those great feelings for a little while longer.
Hellshire Beach
If you're wondering where all the best beaches close to Kingston, Jamaica are, Hellshire beach is a significant landmark, especially for Jamaicans local to Kingston.
I visit Hellshire beach every time I go to Jamaica, which is at least once a year.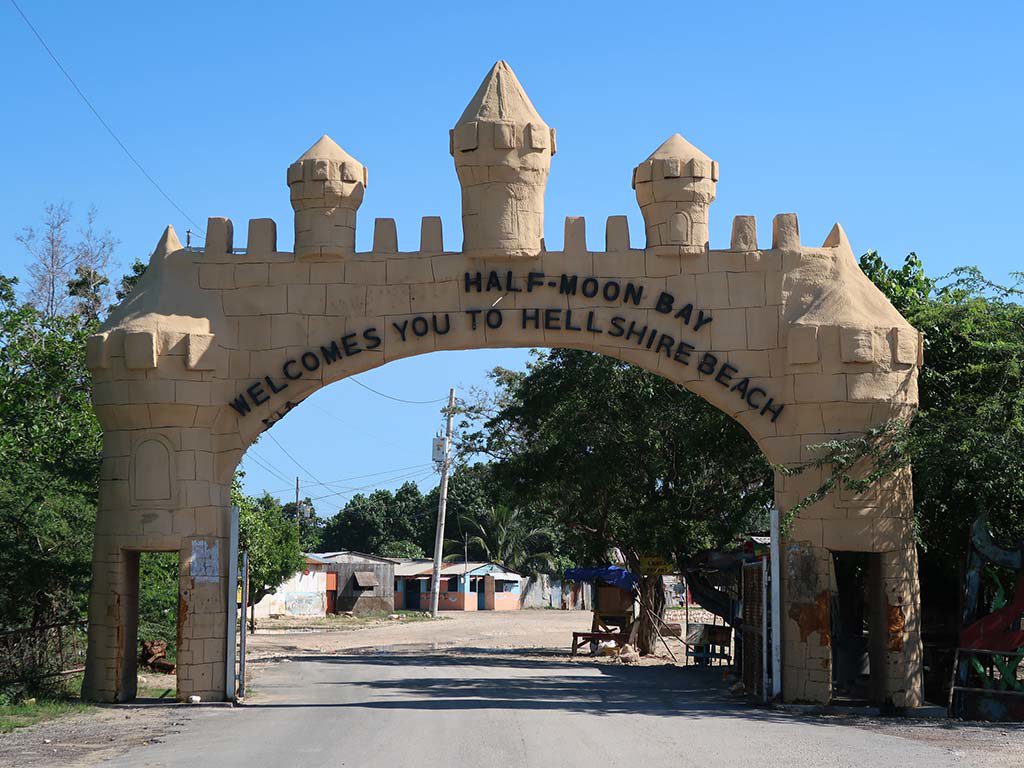 If you like the idea of eating fresh fish, this is the best place to go. Hellshire beach is not like you'd expect on the north or east coast.
However, it's definitely one of the best things to do in Kingston, Jamaica if you've got the time.
It's more than a beach; it's a cultural landmark.
Hellshire is a place to relax in the day and party in the evening. So if you were wondering how you could connect to the nightlife in Kingston, Jamaica, chilling at the beach through to the evening would give you a little taste.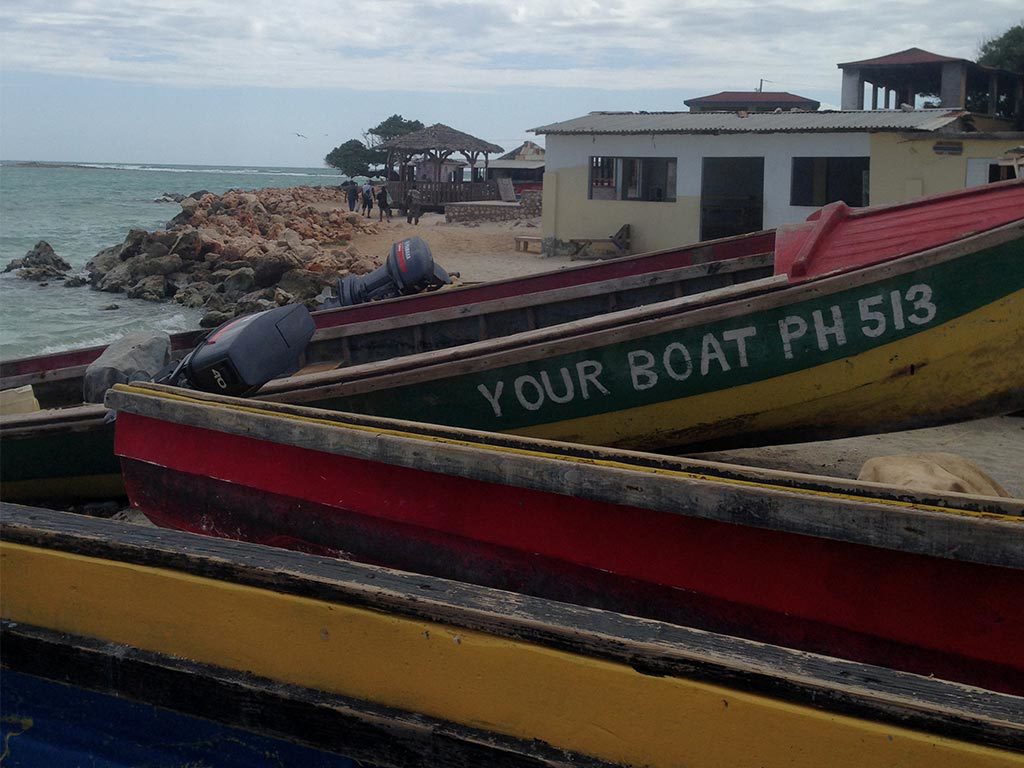 Hellshire Beach is a place is one of those Jamaican things to do. Meaning it's popular with locals.
You'll be offered a place to relax in one of the many restaurants or cook shops that will offer to cook you fresh fish, lobster and other seafood that you may imagine.
Admittley, yes, it's a bit differnt from the experience of staying in Ocho Rios or somewhere like that.
However, remember this is a locals beach so don't expect to see miles of white sand and hoards of like-minded tourists.
Address: St George's Cliff, Hellshire, Jamaica
Coronation Market
If you're still looking for ideas on what to do in Kingston, and you're willing to take a good, long walk, Coronation Market is not to be missed.
For me, it is one of the cultural attractions in Kingston that's underrated. Or, for many, not even seen as an attraction.
Here you'll be able to see plenty of vendors (not to mention pick up some new favorite fruits and specialty items) and you can enjoy the city itself.
If you've read some of my other travel blogs, you'll know I'm obsessed with exotic fruits and juices. Here's the perfect place to find them.
Not to mention, if you get there early enough you can get the first pick of everything, watch set-up and maybe even enjoy the sunrise.
There are even some games to play and you can really immerse yourself in what the culture of the area is all about.
Strawberry Hill
This beautiful resort is a place you're going to want to see for yourself because it's all about beautiful views and amazing food.
You'll get a little of everything here and you'll get to just sit back and relax at the same time.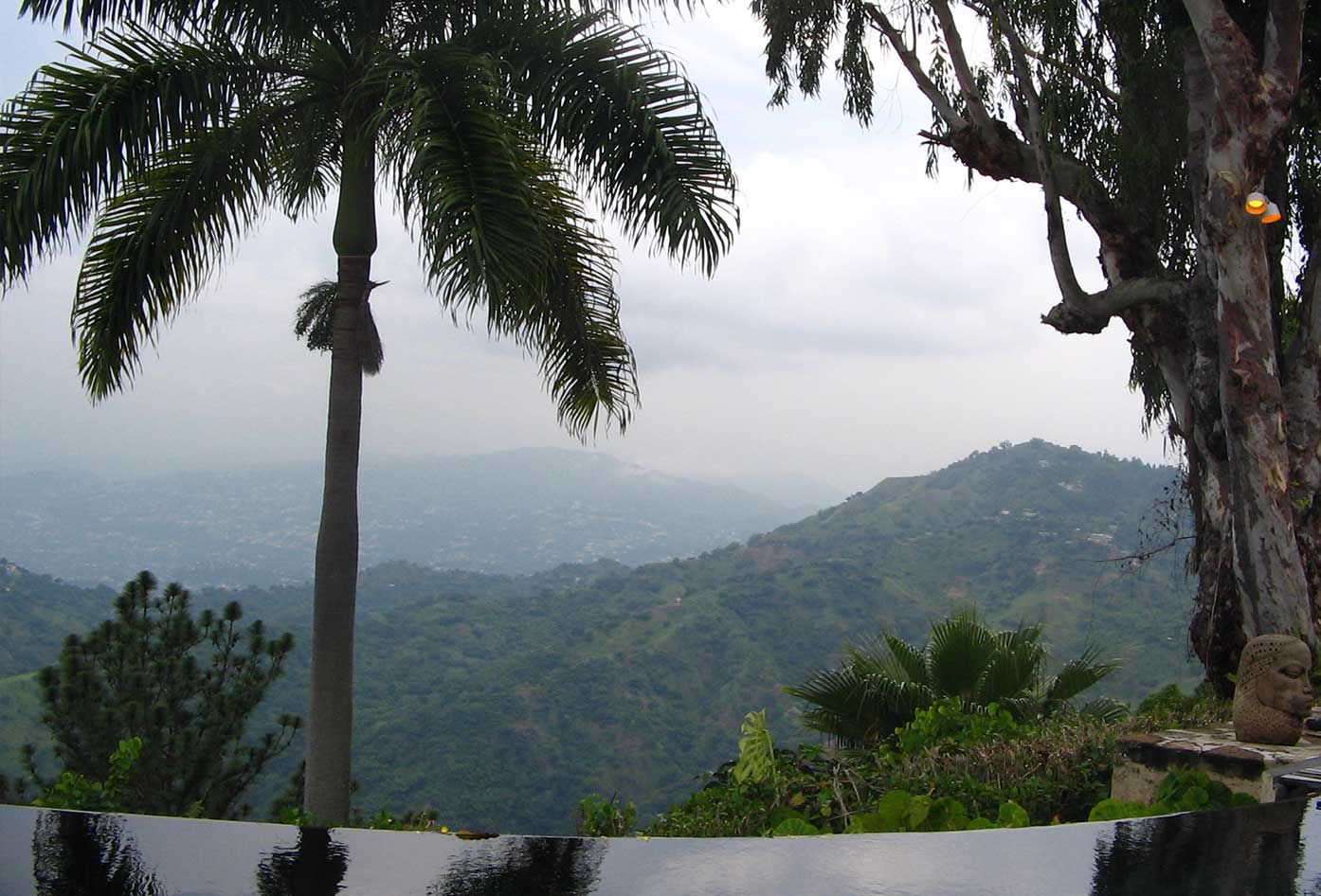 There's no need to make your vacation too energetic. At this resort, you can get some spa time or you can sit outside and just enjoy the view of the blue mountains.
If you're looking for what to do in Kingston proper you can drive in quickly and easily, so it's even centrally located.
Bacchanal, Carnival
There's nothing quite like Carnival and you can check it out in different countries around the world to get a totally unique experience.
If you can plan the time of your trip right you can get there right in the midst of this celebration.
Best places to stay in Kingston
There's live music and dancing just about anywhere you go and there are plenty of wild and vibrant costumes available everywhere as well.
Drinking is everywhere and the whole city has a party atmosphere, just like you're at your favorite club. You won't have to go anywhere, in particular, to get right into the middle of this experience.
De La Vega (Spanish Town)
It's also worth noting that Spanish Town was the capital of Jamaica before Kingston and is another 'landmark' that shouldn't be missed.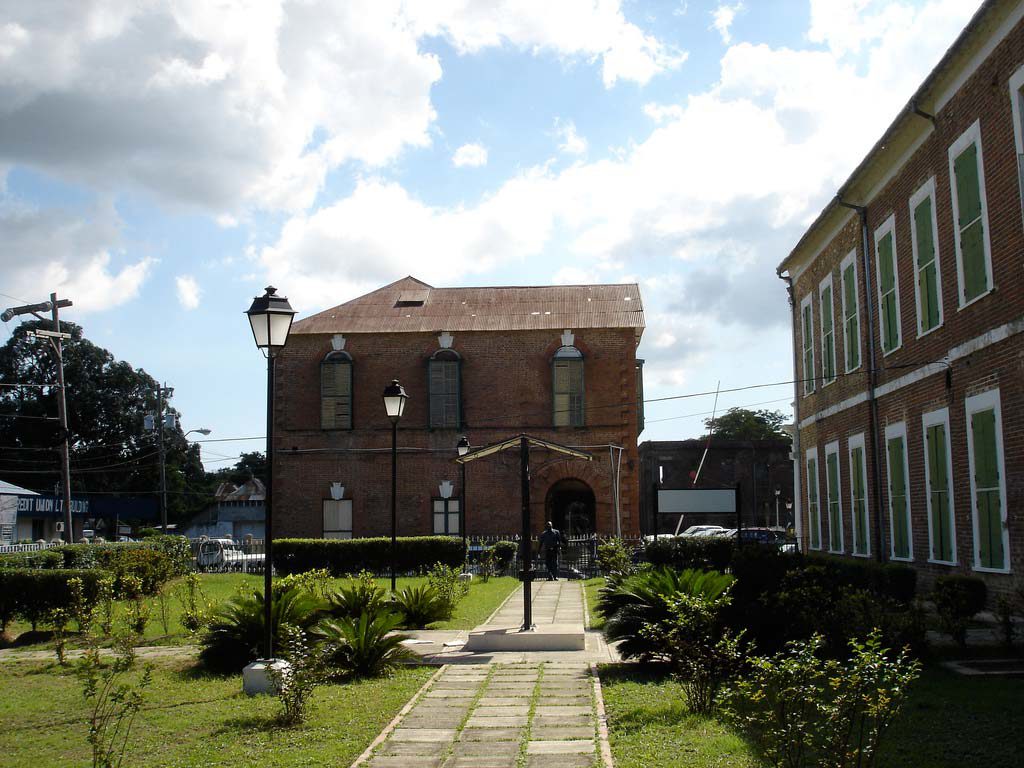 Spanish Town remained the capital right up to 1872 before it was moved to Kingston.
Before the English conquered Jamaica in 1655, it was called De la Vega. It was the English that renamed the settlement as Spanish Town.
The actual landmark that I'm recommending you visit is called St. Jago de la Vega Cathedral; it is located in the square of De la Vega. Imagine a typical colonial Spanish plaza reminiscent of what you see in other parts of Latin America.
Address:Red Church St, Spanish Town, Jamaica
In this case, the buildings were not actually finished, and all that remains are the facades.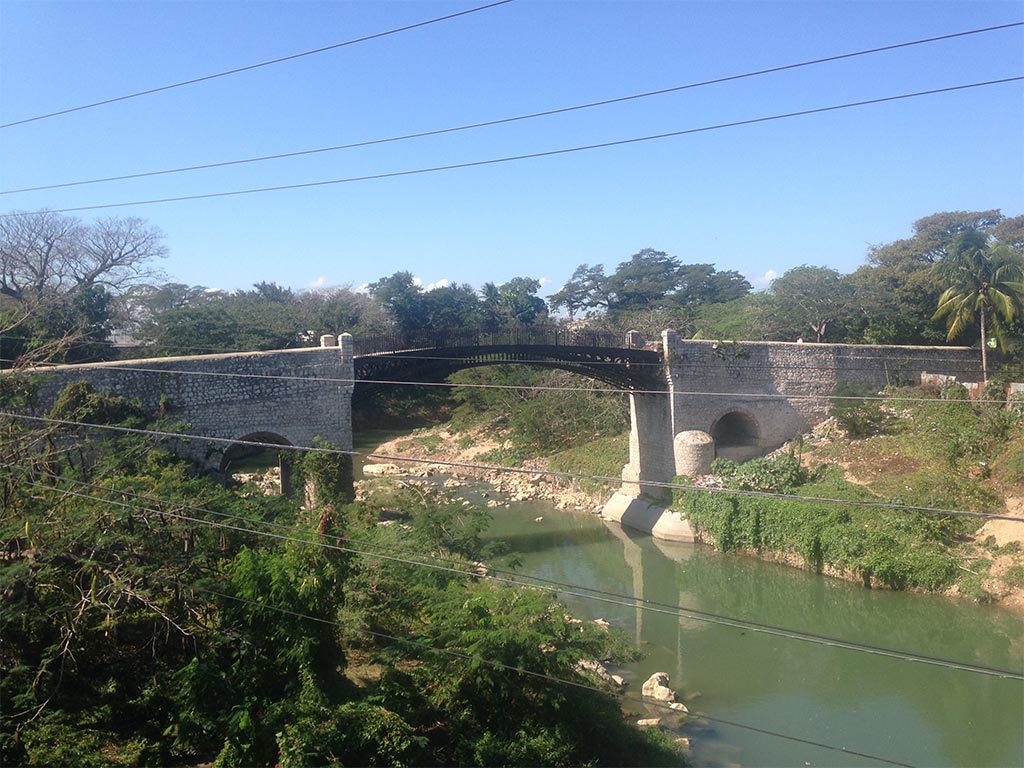 Another landmark that is worth visiting is the site of a cast-iron bridge designed and manufactured in Rotherham, England, which is surprisingly close to my hometown in England.
This is not a must-do in Jamaica but has significance to those that know the history.
This bridge, erected in 1801, has been declared a Nation Monument and was placed on the UNESCO list of endangered world sites (1998-1999).
Before it got restored in the year 2000, the bridge was actually one of the oldest of its kind in the Western Hemisphere and is the first cast-iron bridge in the Americas.
Kingston Jamaica: Travel Tips
So, you have some great ideas on what to do in Kingston, Jamaica, right?
I feel it is equally important to understand some history of this island paradise.
Kingston was founded in 1692, and it was the first refuge for the survivors of the earthquake in Port Royal, which left the area uninhabitable.
Before the earthquake, Kingston was an agricultural area, and the survivors of the earthquake began to build communities.
Not long after pirates burned down Port Royal in 1703, Kingston quickly became the biggest town on the island.
Kingston is home to half of Jamaica's 2.7 million people.
While statistics show that Kingston's crime rate is high, the chances of you experiencing any of this crime is very little.
Things to do in Kingston, Jamaica
So, now you know what to do in Kingston and having the option to travel further afield to see many other beautiful spots on the island, why would you leave Kingston out?
As you may know by now I live in Jamaica for a part of the year. Every time I go back I try my best to discover a new place.
Kingston is not only for the rugged traveler and if you need to get back to or if you're planning a trip to Montego bay there are various ways you can get to and from Kingston.
If you're still wondering what to do in Kingston, Jamaica. Or maybe even looking for other fun experiences let me know, I'm happy to share tips with you personally.
📌 Like this article? Pin it…
Got any questions about any of these things to do in Kingston?
💬 Leave a comment below or let's start a meaningful conversation…
---
"Dear friend! Some links in this post contain affiliate links. Meaning, if you click through and make a purchase, book a hostel or sign up for a tour, I may earn a small commission at no additional cost to you. Your support means a lot and helps me to keep traveling and maintaining the quality of this site for you."