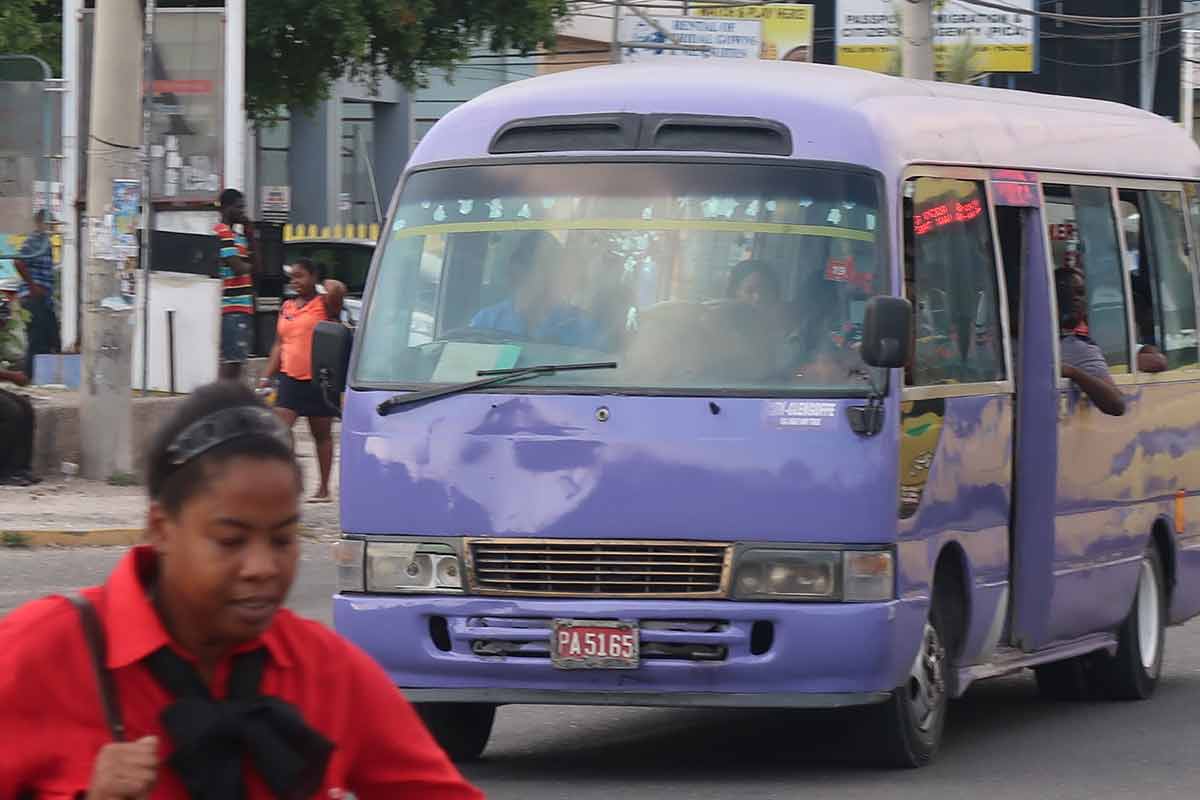 Do you need help getting from Montego Bay to Kingston?
When flying internationally, Montego Bay and Kingston are usually the standard port of entry for travelers arriving in Jamaica.
However, when at one side of the island trying to get to the other, what do you do? This guide explains the best and most effective ways.
This guide will also suggest four unique modes of transport that you can easily use to get from Montego Bay to Kingston or vice versa.
Kingston to Montego Bay
On my trips to Jamaica, I usually spend a period of time in Montego bay lounging around before heading over to Kingston.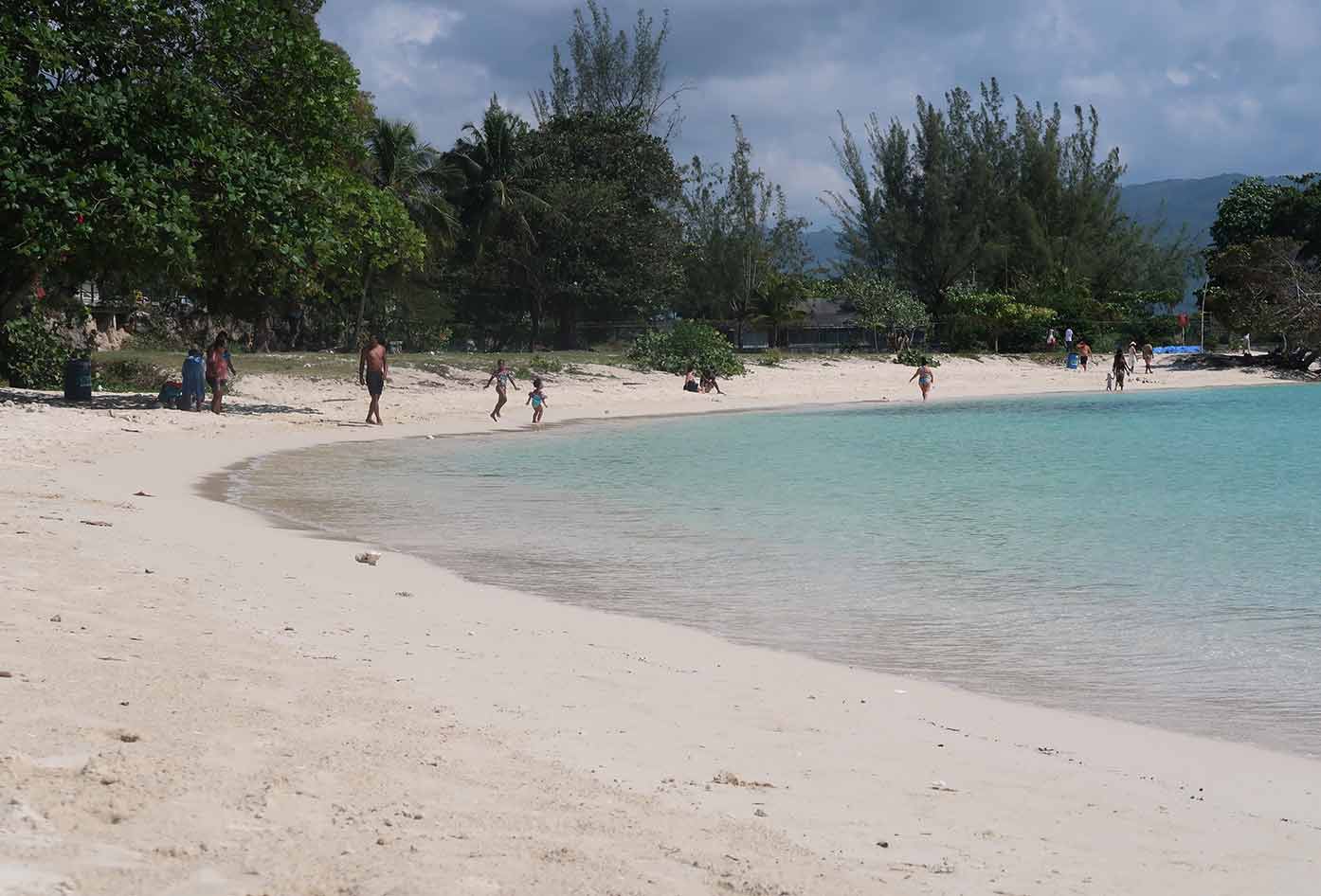 If you're new to Jamaica you are probably going to love this journey.
Although Kingston is considered a no-go area for most tourists to the island it is not unusual to see the adventurous making their way across the island to connect with a more authentic vibe.
Jamaica's capital is the heartbeat of the island and with so many cool things to do in Kingston, it would be a real shame to miss out on it.
💡Smart Travel Tip
Be prepared for a unique experience if you're visiting Kingston for the first time. Some areas have earned a reputation for extreme violence.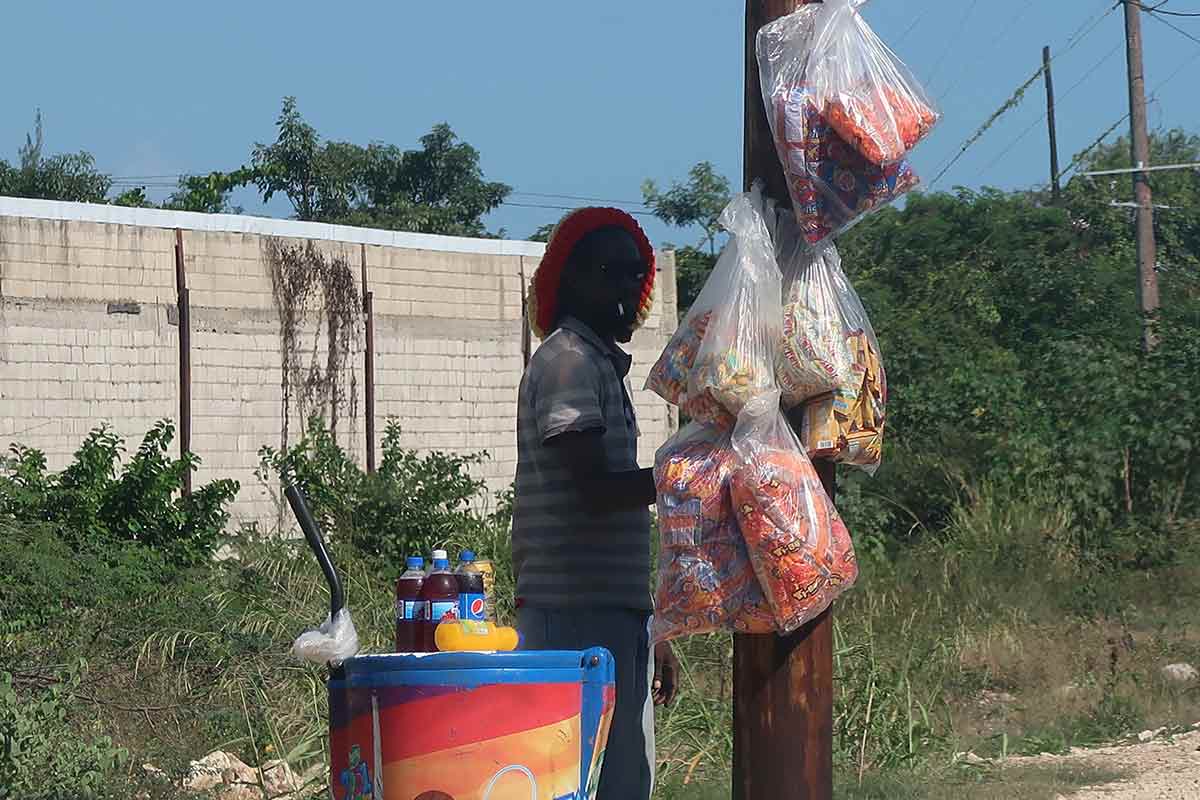 I understand that some people like myself travel to see family or for business purposes. Either way, the one thing we have in common is that we all want to get to Kingston in the safest way possible.
The good news is, thanks to the toll roads in Jamaica, the route from Montego Bay to Kingston is direct, so depending on which transport you take you'll have options.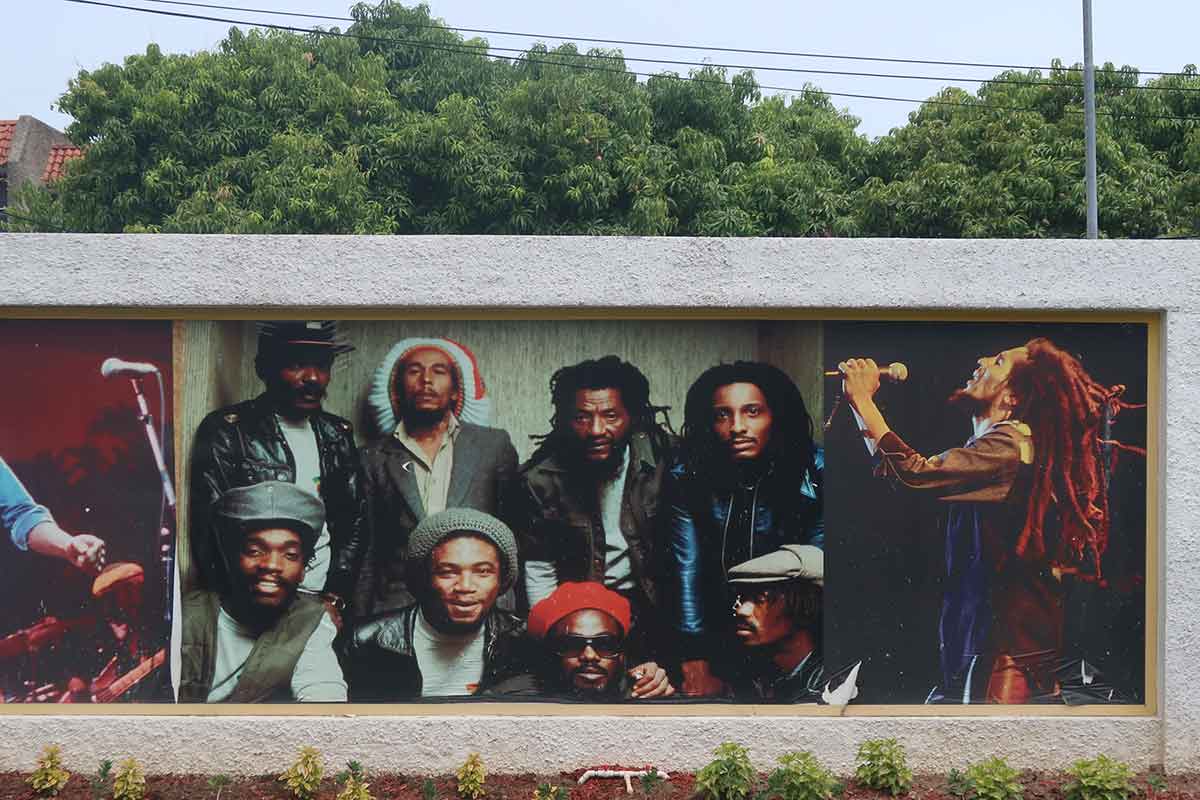 If you've read any of my other jamaica travel tips you'll know that I always mix up the way I travel around the island.
I like to use taxis and public buses for shorter rides. It's one of the best ways to learn more about what's happening locally on the island.
For this journey I suggest you go with the services that I'll list below:
how far is Montego Bay from Kingston?
As you'll see on the map below the distance between Kingston and Montego Bay is around 170KM. As always, I suggest you take this journey as early as you can. Preferably in the morning.
If you need a transport option from Montego Bay airport to Kingston that you can 100% rely on that gives you the most flexibility and freedom. The ultimate option is to hire a car at the airport.
That way you can control the journey times and avoid certain delays that you can sometimes experience with public transport in Jamaica.
However, this will not steer you free from complications on the road.
Getting from Montego Bay to Kingston
Before you take or hire any mode of transport in Jamaica, there are some crucial things you should know.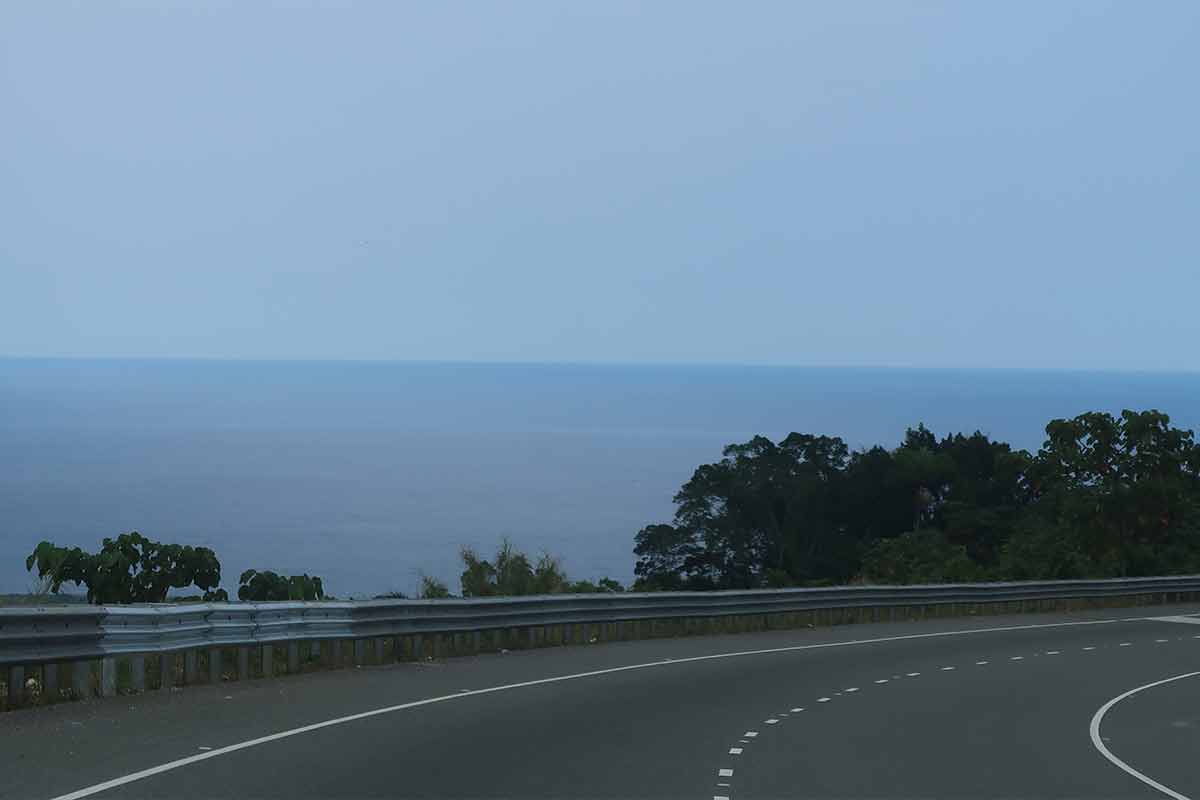 I have listed many of these things to know in my guide to safety in Jamaica which lists a set of tips that I've collected and written over the years after my trips to the island.
If you're planning to travel from Montego Bay to Kingston right now, see the tips below designed to help you get the most out of your trip.
Here are some crucial things you'll need to know:
Expect the journey to be around 4 hours.
Get a taxi from your hotel to the airport in Montego.
Local buses leave from the station in downtown Montego Bay.
Head to the airport to get the Knutsford Express.
Aim to take the bus from montego bay to Kingston during the day.
Not so important but useful things to know:
Carry plenty of water on your trip.
Travel with small bills for the journey.
Have your room pre-booked (see these hotels in Kingston for ideas).
Buy your ticket online to save valuable time.
Kingston to Montego Bay is a popular route so expect it to be busy.
With some luck, you should find at least one of these tips useful for your journey. They should definitely give you something to think about before deciding which mode of transport to take.
When traveling from Montego Bay to Kingston using public transport over the years, I've identified four modes of transportation.
Let's take a closer look so you can decide which is best for you:
Knutsford Express
No matter what type of traveler you are, the Knutsford Express is one of the best for getting around the island in a safe and sound manner. The service will quickly become your best friend.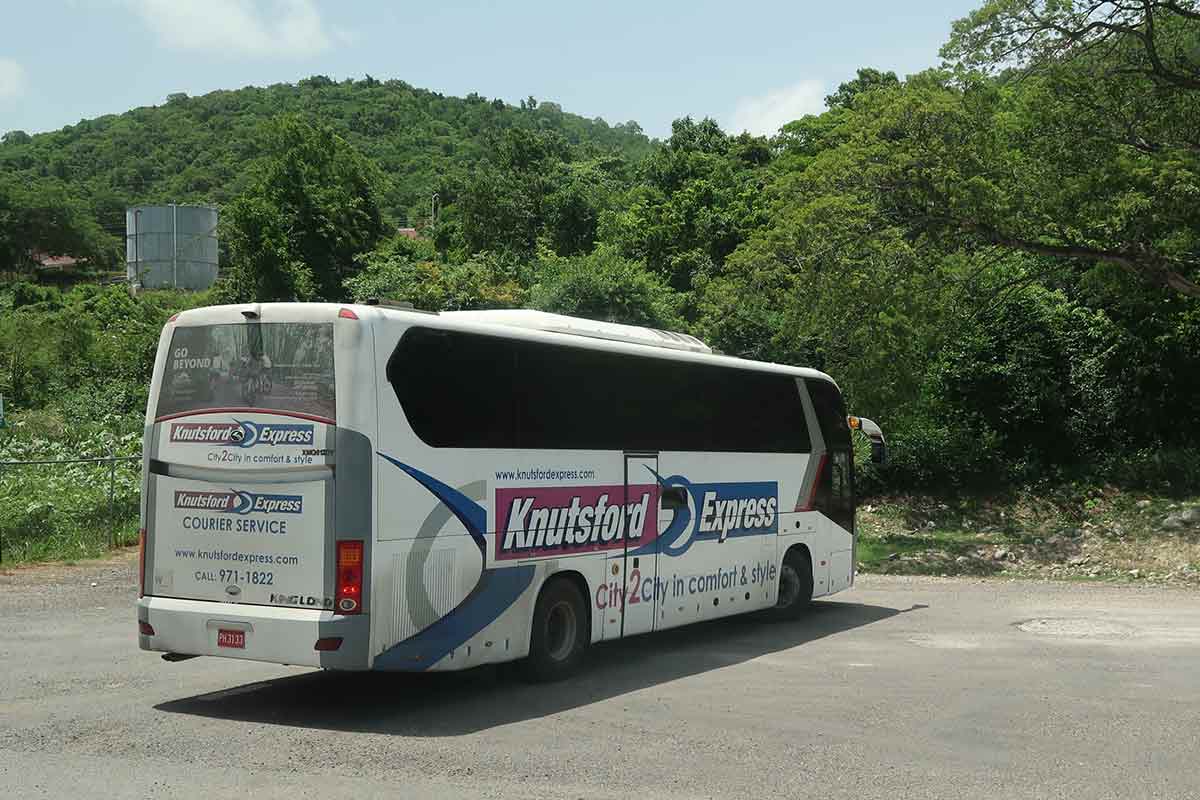 For thousands of visitors to Jamaica, the Knutsford Express has been a go-to for its professionalism and reliable bus service that connects it's passengers to most popular cities in Jamaica.
Considering the relatively large distance from Montego Bay to Kingston, the Knutsford Express offers an affordable, comfortable, and, a superior way to transport yourself around Jamaica.
If you can, purchase your ticket online as you'll find it guarantees you a seat on the bus and saves you time when arriving at Montego Bay Airport to get on the coach.
💡Smart Travel Tip
Right before boarding the coach you'll get a given a bottle of cold (or room temperature) water to carry on with you for the journey.
Taxi from Montego Bay to Kingston
Jamaican taxi drivers are the bread and butter of transport in Jamaica.
For new visitors, they can be entertaining, and the best way to get to Kingston from Montego Bay. Especially when traveling as a group!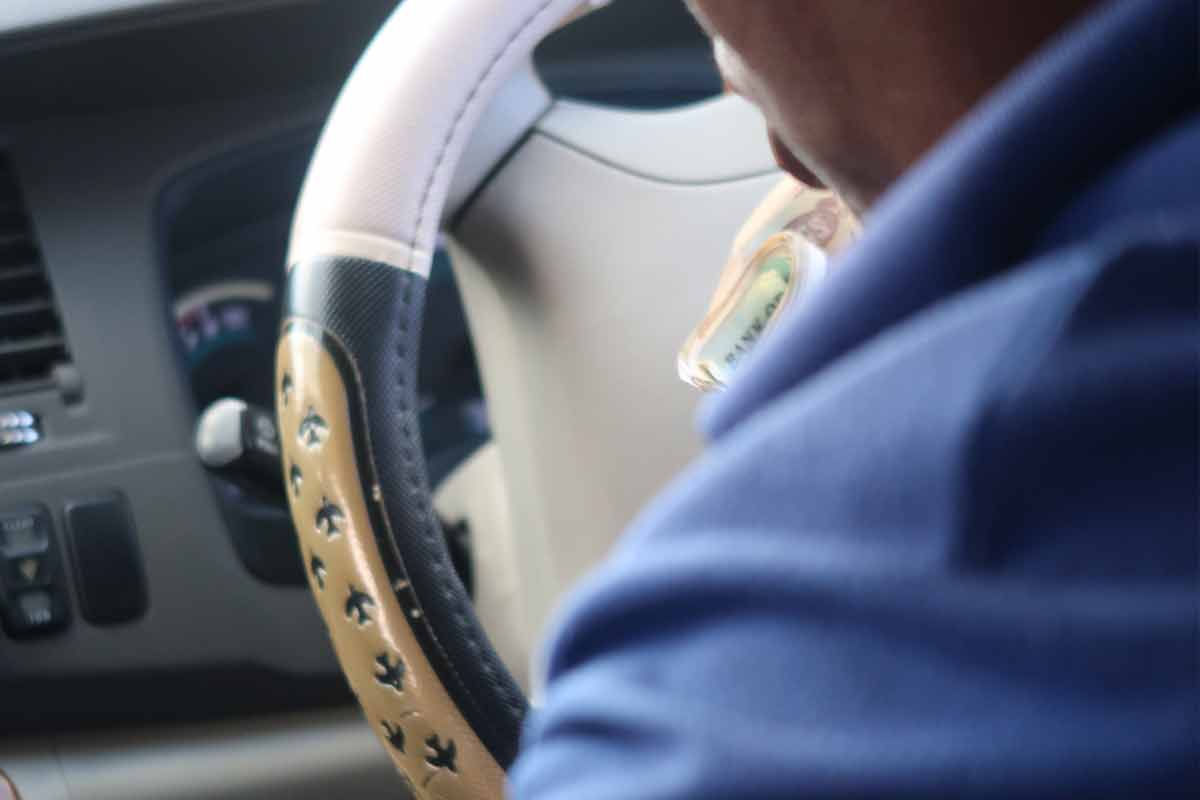 The insight and knowledge you can gain along your journey is priceless. If you're not on a tight budget I recommend using a taxi.
However, if you're traveling alone I'd maybe consider one of the other methods. Also, for those who don't want to share a conversation.
Below I'll share a thought for you…
You must take into account that Jamaican taxi drivers are 'in the know ' when it comes to local areas, the bad parts of Jamaica to avoid, and even some of the best food spots and cook shops along the way.
Local Buses from Montego Bay to Kingston
Are you ready for the good, bad, and ugly? Because taking local buses in Jamaica is not for the light-hearted.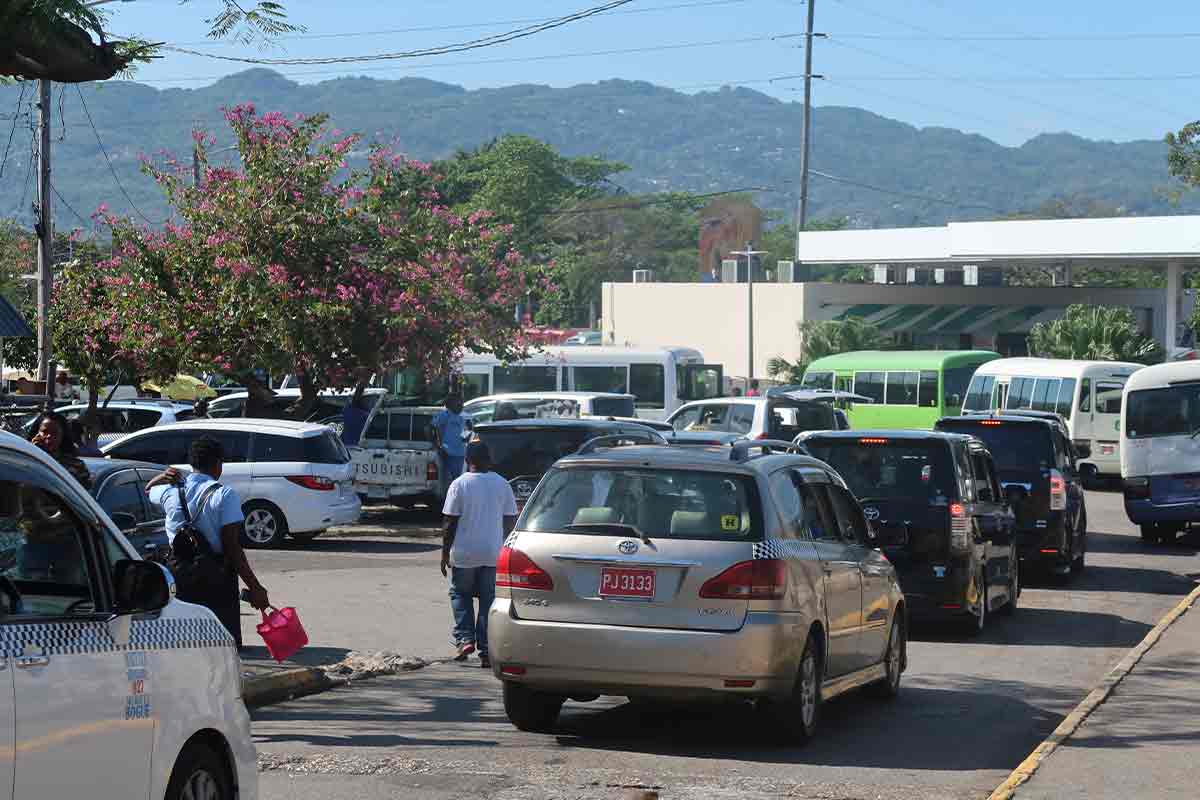 I would only suggest this way if you are looking for the cheapest and most adventurous way to travel in Jamaica.
As I mentioned earlier, local buses are a great way to able to experience Jamaica, however for long journeys, it's different.
The buses don't leave until they are full, so you can lose a lot of time. And, although these buses are cheaper, your safety is at risk.
With some buses barely scraping through any kind of MOT service I would dare to say many of these buses are not fit for the road, never mind a long journey such as this one.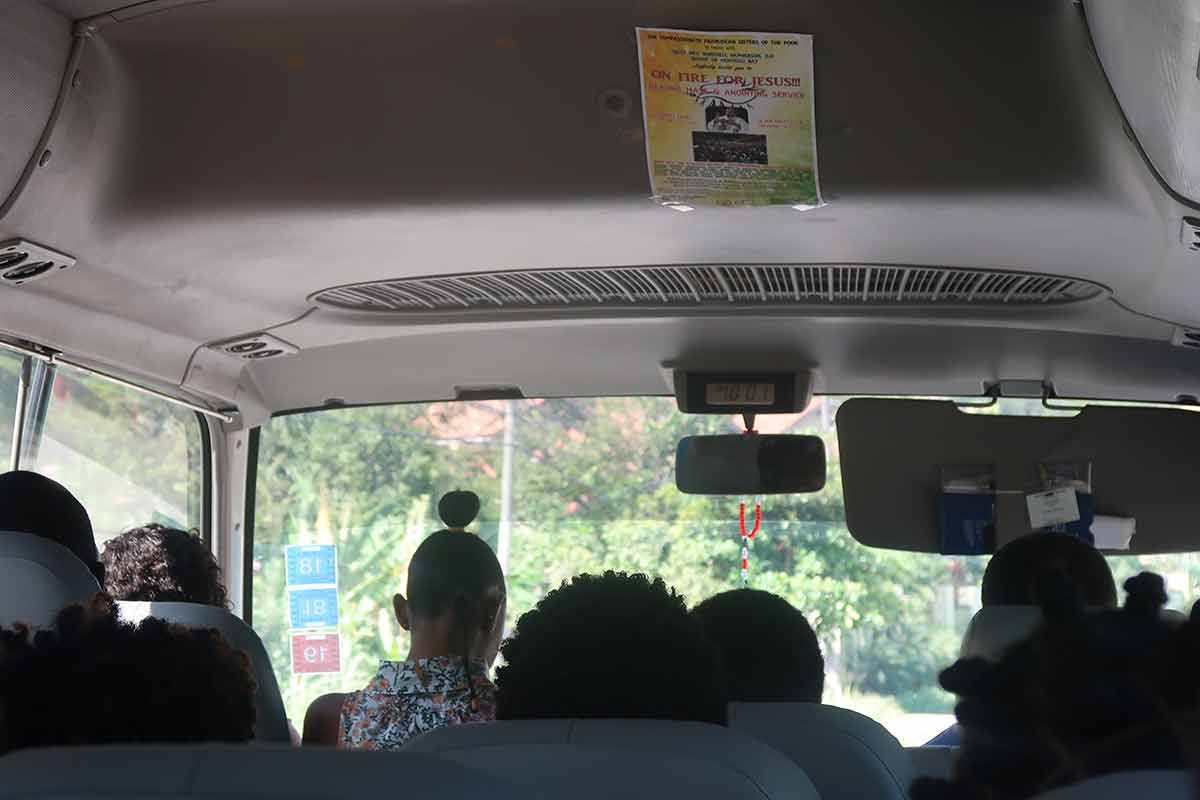 Still, it is definitely an experience. If you are budget backpacking or don't have much luggage it is a way to get to Kingston.
Head down to the bus station in downtown Montego Bay and you'll find the bus to Kingston there.
Beware that these Jamaican buses are famous for going overboard with the number of passengers they squeeze onto the deck. So if somebody starts sitting on your lap… then don't say I didn't warn you.
Private Transfer
For many travelers getting a private transfer is the best option. Why? Because it evades the aggrovation and delays that can something arise with the aforementioned modes of transport.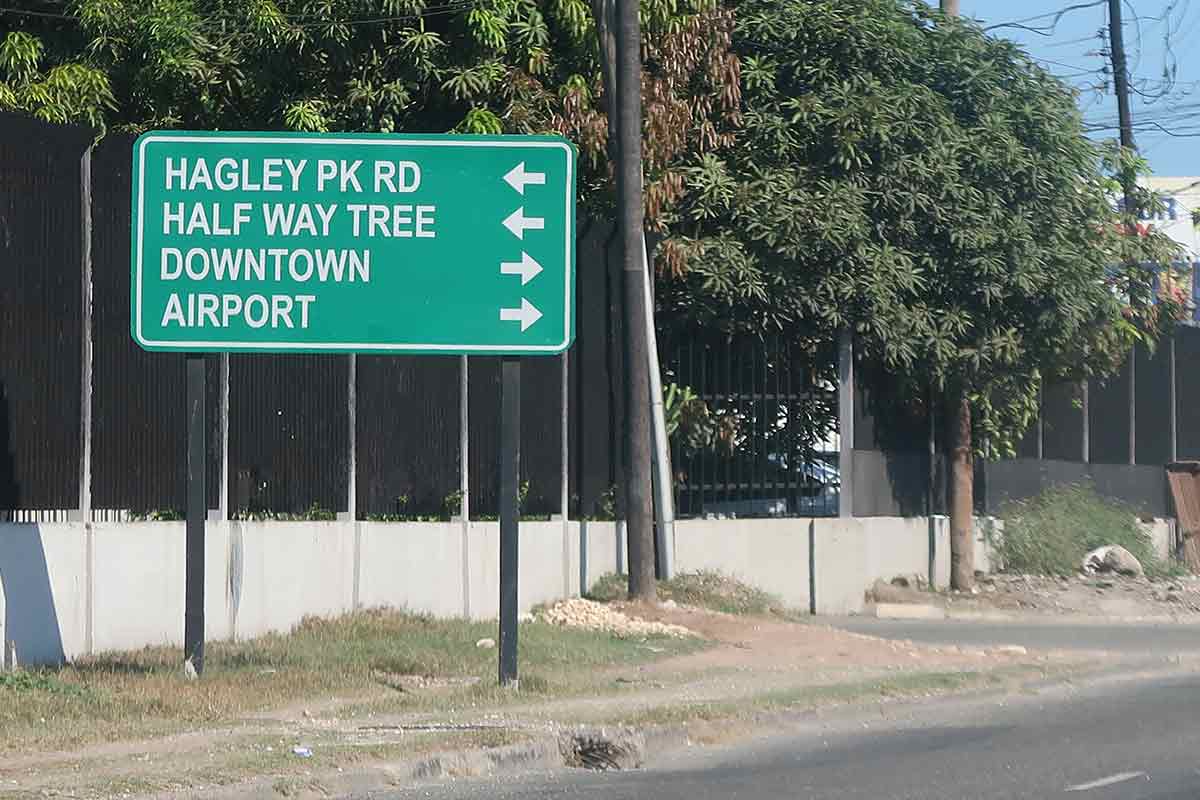 The price is slightly more than it would be if you chartered a taxi but the transfer is stress-free and you can even pay online.
In many cases, taxi drivers are known to take advantage of foreign visitors often elevating and/or changing the original price.
Unfortunately, this is a reality, and because many people are unaware of this, once you are halfway along the route it can be difficult to make other arrangements.
This is why booking a Private Transfer is a great option if you are in a small group or traveling alone and want to be in a private setting.
Where to Stay in Kingston
When traveling around Jamaica I always have my accommodation pre-booked. This may either be in a hostel or hotel depending on how I feel.
In Kingston the accomation options can be quite limiting. If you're planning on staying in Kingston then check out the following:
Reasons to stay here:
✓ Jamaican buffet breakfast
✓ Beautiful landscape
✓ Free parking
Owned by the hotelier Kevin Hendrickson, the Jamaica Pegasus is one of the best places to stay in Kingston. Despite its tired-looking interior, the hotel is noted for being spacious and clean with easy access to some of the best tourist attractions in Kingston.
---
In most cases, having your accommodation sorted before you arrive saves you time and frustration on the road.
For safety reasons, having a predetermined destination in mind while traveling around the island is important.
While on the road in Jamaica sometimes people you encounter like to ask where you're going/coming from and it's good to have an answer.
Remember to take your time, enjoy and embrace life here. There are some cheap places to stay in Jamaica for the budget traveler too.
Got Travel Insurance for Jamaica?

Designed by travelers, for travelers, World Nomads covers more than 150 adventure sports and activities so you can explore your boundaries.
Kingston from Montego Bay
By now you should have an idea of how to get from Montego Bay to Kingston. Considering the options, how will you decide to get there?
My wish is for you to get to Kingston as safely as possible and have an amazing time, no matter where you decide to spend your days.
If you'll spend any length of time here, be sure to read my guide on things to do in Kingston for ideas on what to do in Jamaica's capital.
📌 Like this article? Pin it…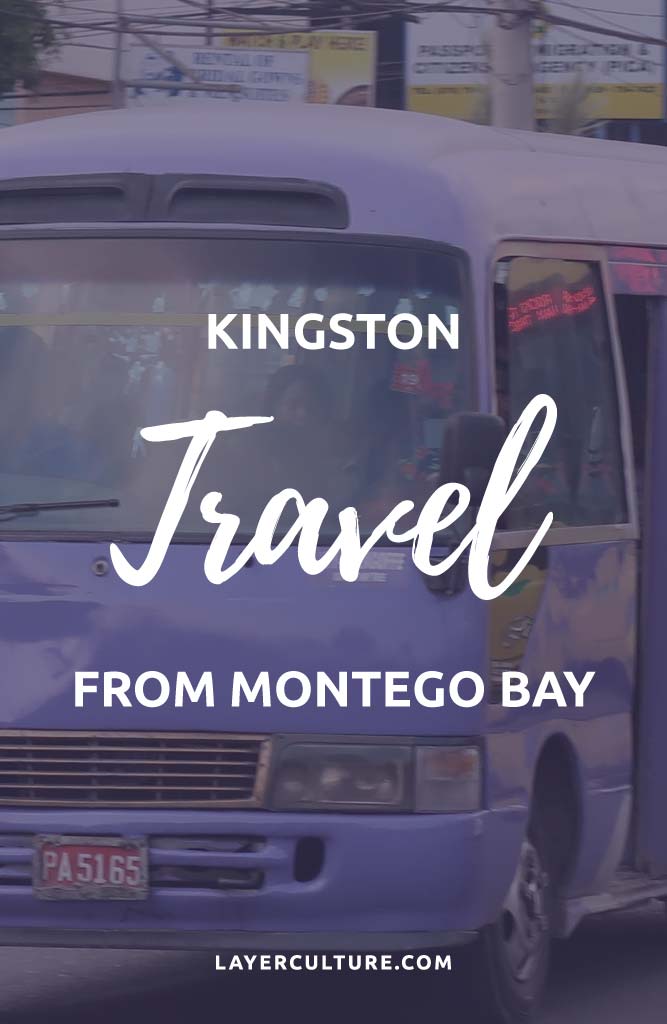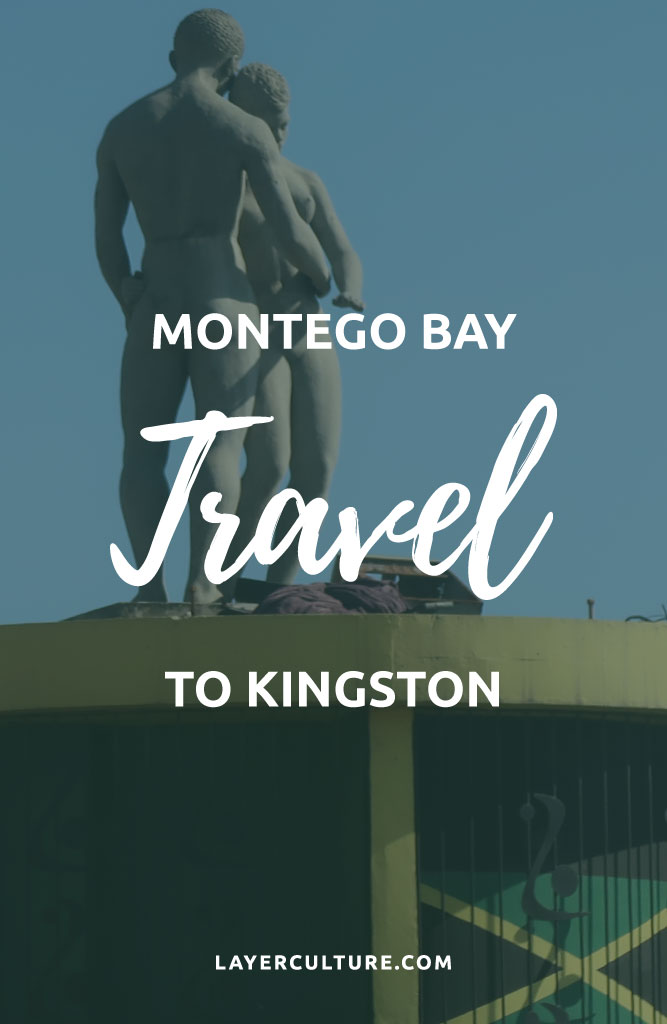 Did you find this guide useful for getting to Kingston from Montego Bay?
💬 Leave a comment below or let's start a meaningful conversation…
---
"Dear friend! Some links in this post contain affiliate links. Meaning, if you click through and make a purchase, book a hostel or sign up for a tour, I may earn a small commission at no additional cost to you. Your support means a lot and helps me to keep traveling and maintaining the quality of this site for you."