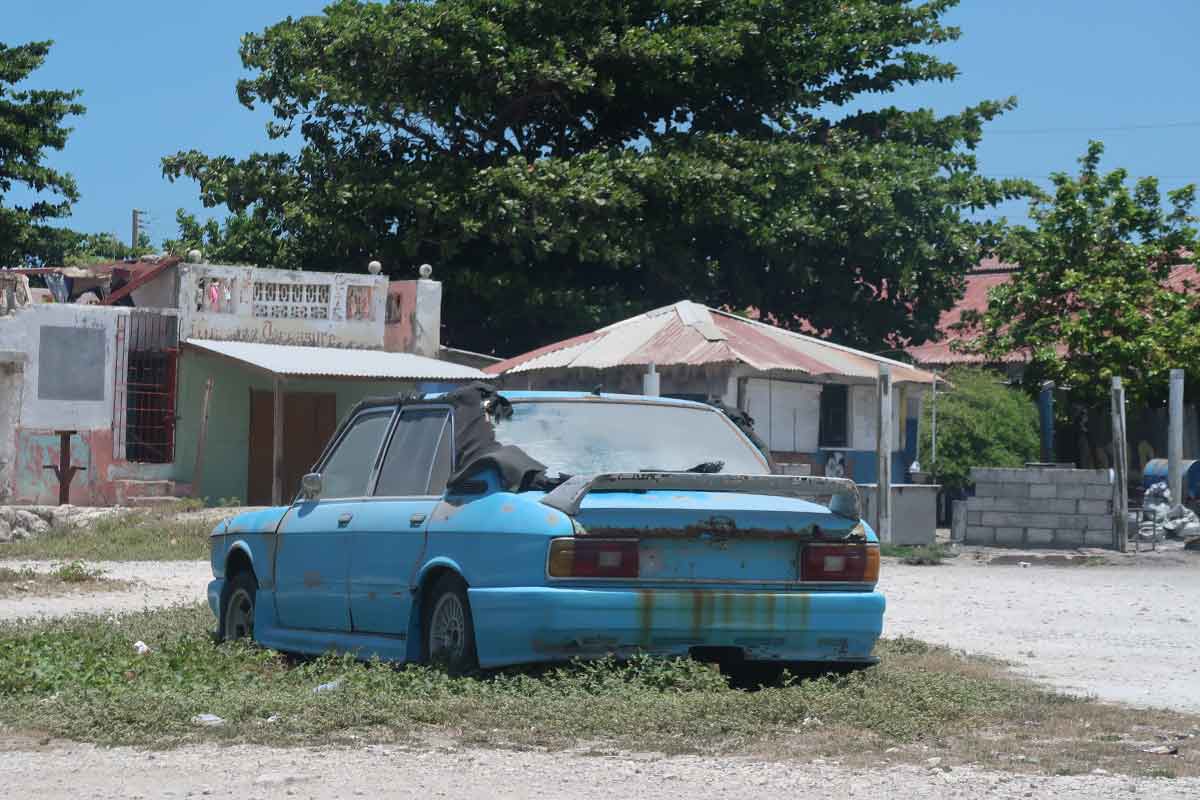 What and where are the most dangerous places to avoid in Jamaica?
Jamaica is a beautiful island country that's very attractive to tourists. Known for its beaches, coral gardens, and overall natural beauty.
The culture is also very interesting and rich, so there are many good reasons to visit Jamaica.
However, as is the case with all countries, there are bad parts of Jamaica that must be avoided.
10 Most Dangerous Places in Jamaica
To help with that, this guide will explore some of the different places to avoid in Jamaica so you can enjoy your trip!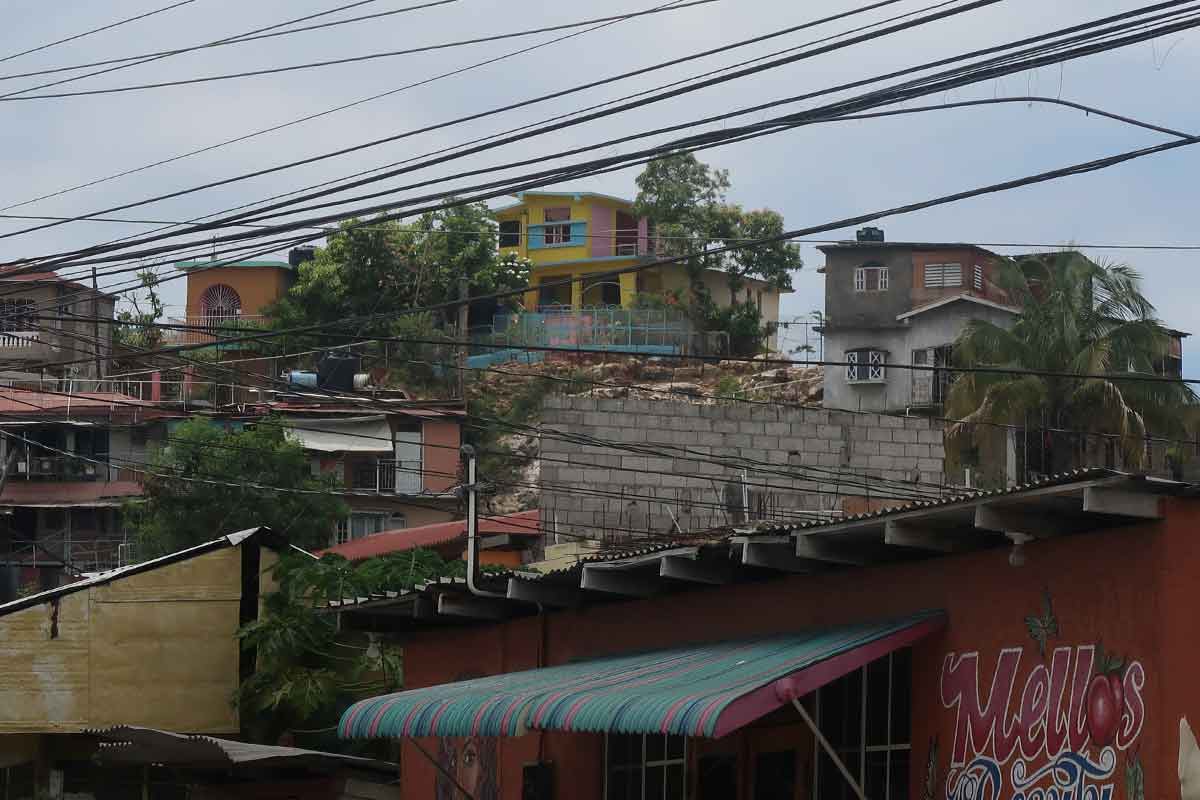 Is Jamaica Dangerous for Tourists?
In Jamaica, it is not unusual for tourists to hear about the violent incidents such as armed robbery, murder, rape, and sexual assault.
The risk can increase dramatically when staying outside of a resort. I've even wrote about the dangers in Jamaica as a solo traveler on this blog.
However, the highest risk for tourists is petty crime. Pickpocketing happens almost every day in Jamaica, so you need to exercise caution and keep your valuables safe.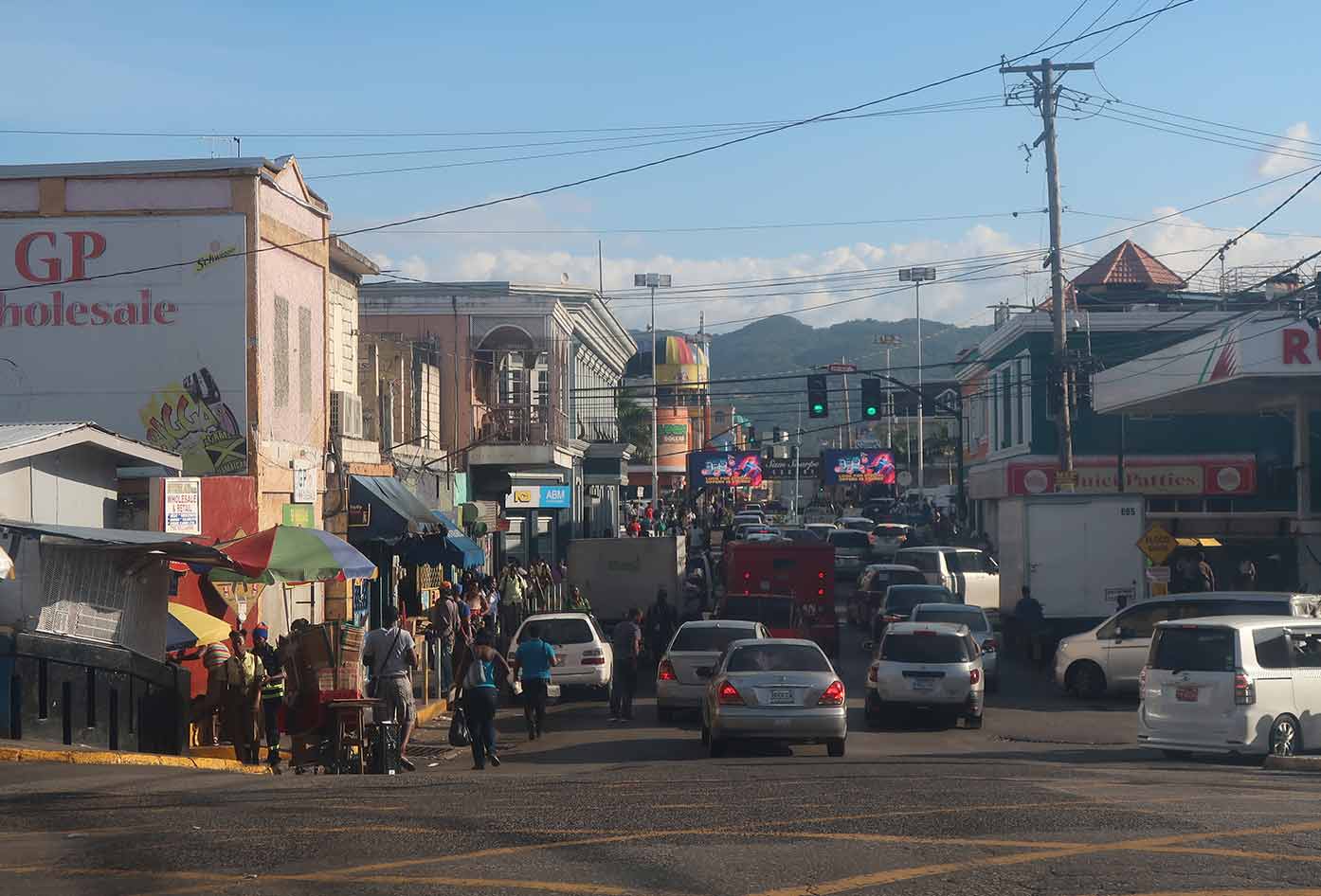 Though Jamaica is not without its risks, it still attracts millions of tourists each year. Places such as Montego Bay and Negril are hotspots.
In 2020, they received 1.33 million tourists, but in previous years, they consistently received over 4 million tourists every year.
You can have a wonderful time on this island!
Dangerous Places to avoid in Jamaica?
Dangerous places in Jamaica need to be avoided because it's not worth the risk. You can have a great adventure without risking your safety.
So, here are the bad parts of Jamaica, which are all located in the districts of Kingston and Montego Bay.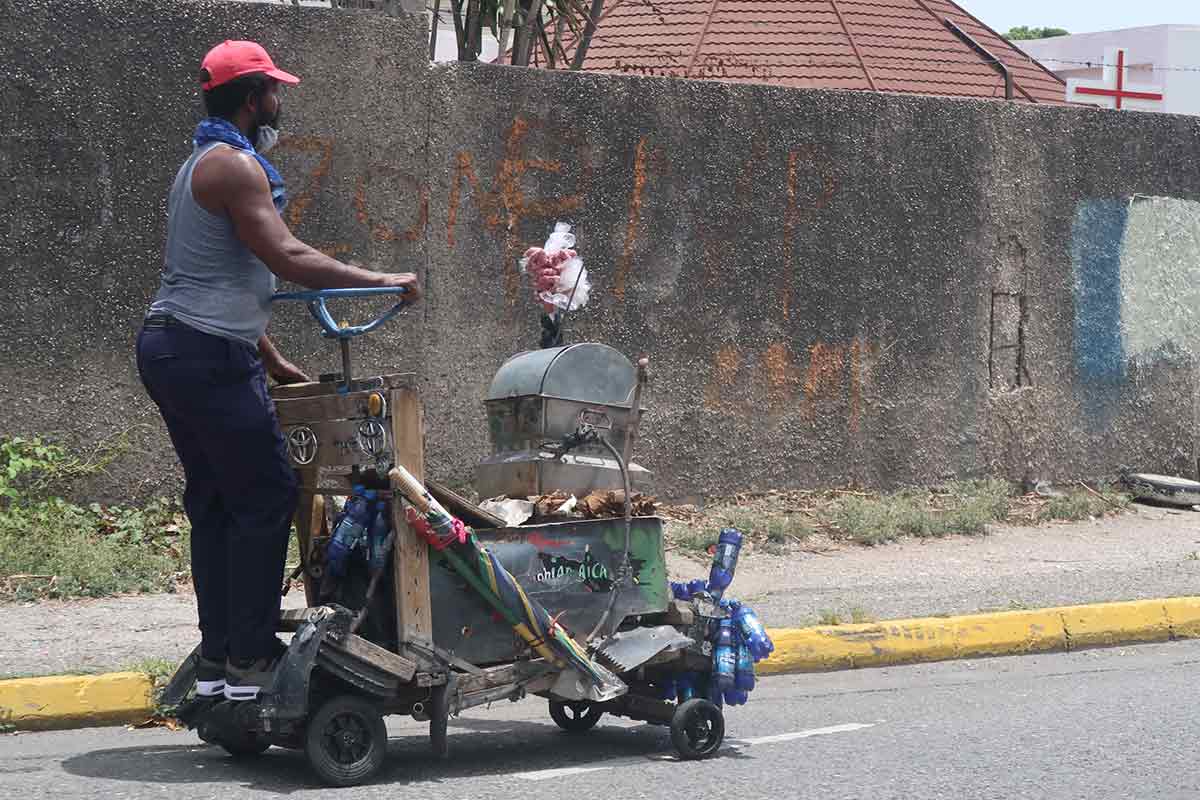 Tivoli Gardens, Kingston
One of the places that Jamaica is infamous for is Tivoli Gardens and Dudus Coke. Tivoli Gardens is a community located in West Kingston and it has the worst reputation, by far.
It was a Rastafarian settlement before it was redeveloped in the 60s and, in the 50s, it was known as the worst Caribbean slum.
This is one of the places to avoid in Jamaica because there's a lot of social unrest and drug trafficking.
Confrontations between gangs and law enforcement are not uncommon here. You don't want to get caught up in any of that.
Flankers, Montego Bay
Flankers is an extremely poor neighborhood, so it's known for gang-related crime. Gunfire is not uncommon because confrontations between gangs and law enforcement happen very often.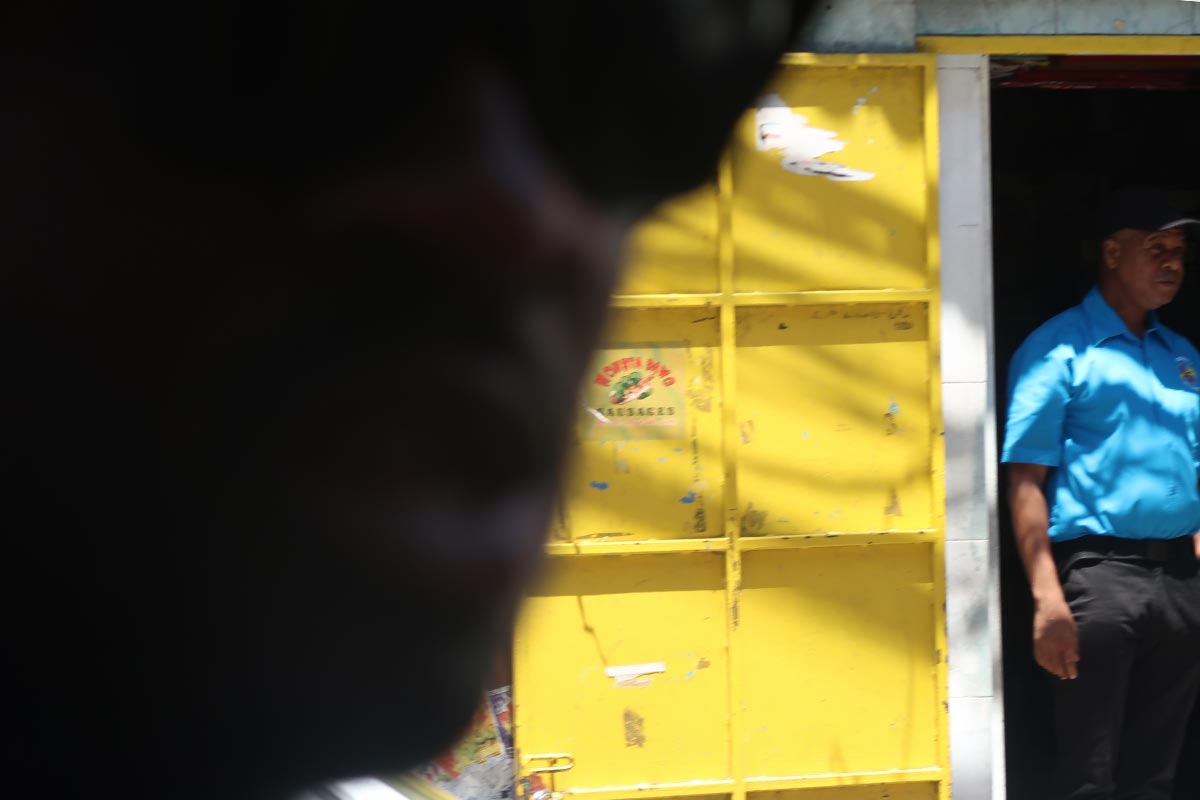 It's known as one of the most dangerous places in Jamaica and is best avoided. In extreme cases when with a trusted guide. This is an area Prince William and Kate visited on their Caribbean tour.
Walking through Flankers is 100% discouraged and it's also not recommended that you use public transportation.
If you ever need to get through this neighborhood during your trip, which you should make sure doesn't happen, use registered taxis only.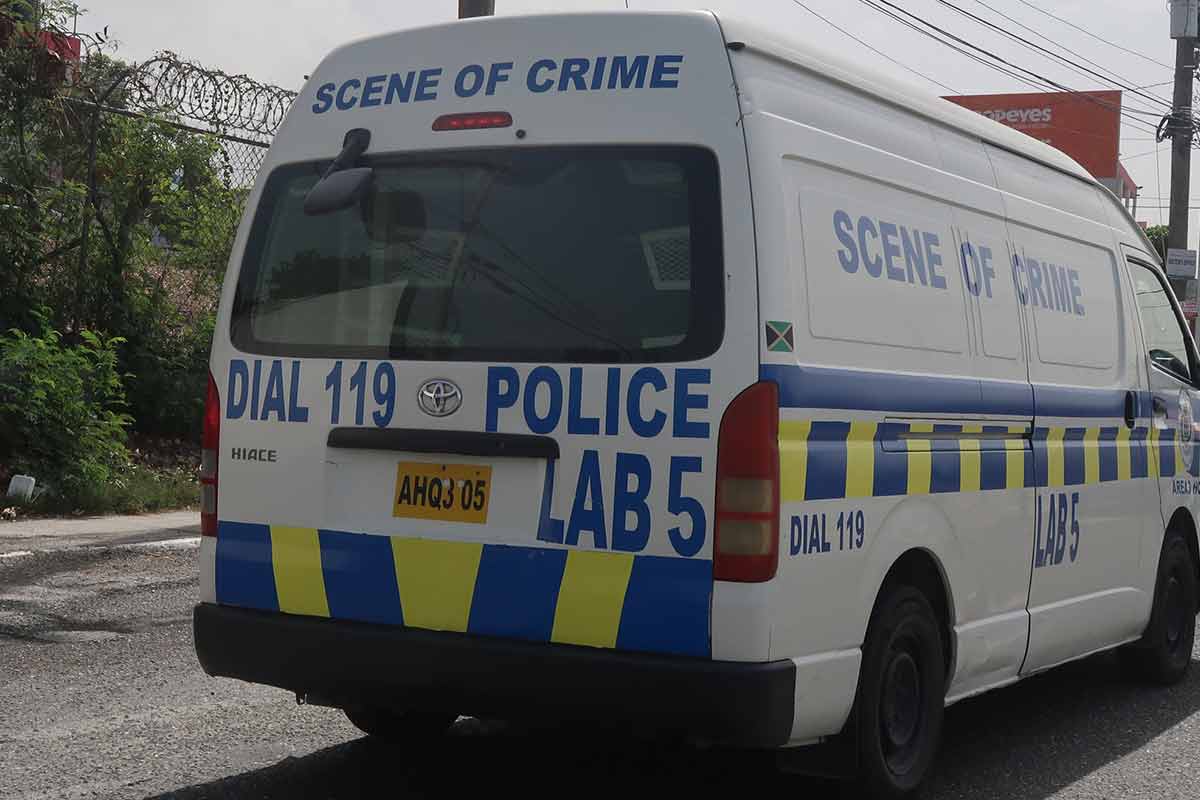 Grants Pen, Kingston
Grants Pen is one of the top places to avoid in Jamaica.
This is one of the areas that travel embassies and advisories always warn against, and for good reason.
If you ever need to pass through Grants Pen, make sure it's not at night and never use public transportation.
It's important to know about Grants Pen because many holiday home rentals are located there. Grants Pen used to be known for one of the highest crime rates in Jamaica.
Though things had quieted down, there has been a rise in crime since 2017. Curfews are still been imposed in areas of this community.
Trench Town, Kingston
Located in the St. Andrew parish, Trench Town is another dangerous neighborhood in Jamaica.
Now, there are many great things to do in Trench Town because it's where the National Heritage Site and the Culture Yard Museum are.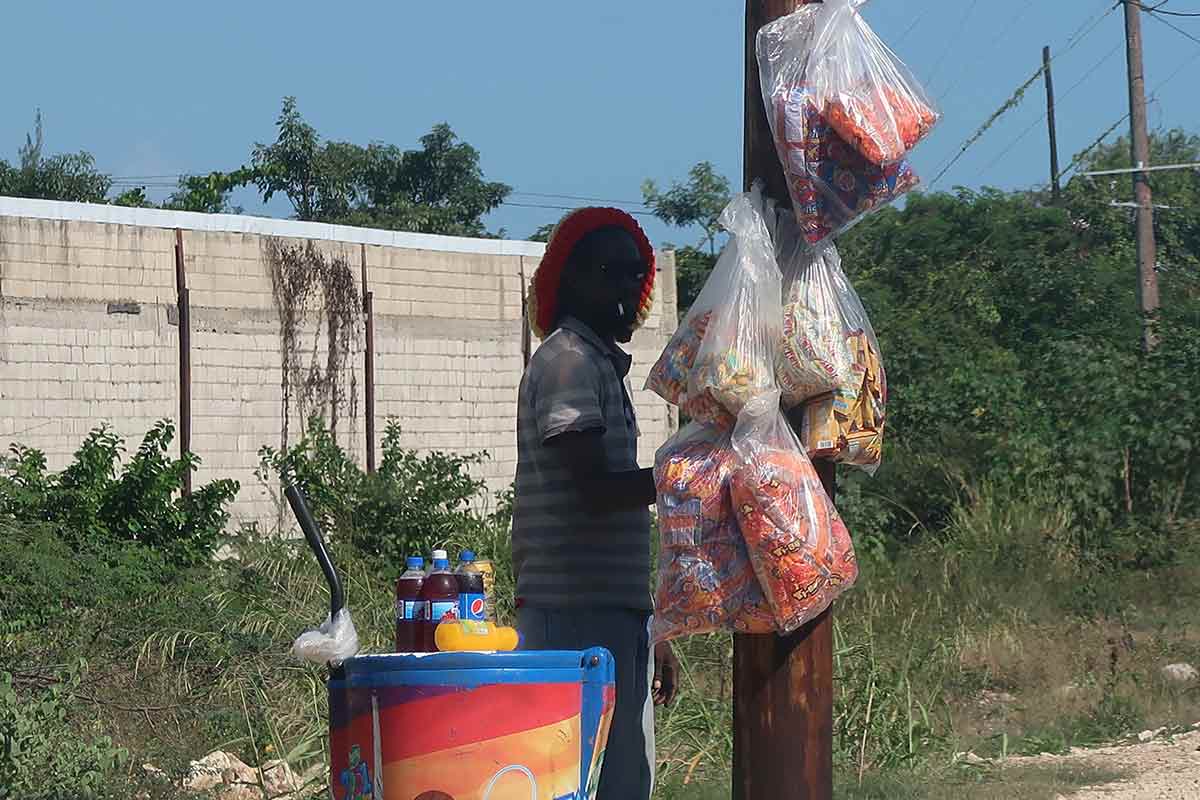 It's also the birthplace of reggae music and it was Bob Marley's home. Not to be confused with the Bob Marley Museum on New Hope Road.
However, it's not a safe place to be. If you want to visit, I encourage you to find a reputable guide. This way, you'll have the support of a local.
Rose Heights, Montego Bay
Rose Heights is a suburb located on the north coast and it's known for violent crime. As such, it's one of the places to avoid in Jamaica.
There are many gangs here, so it's not uncommon for them to fight over turf. Additionally, initiations are very common.
It's life-threatening for tourists to visit Rose Heights, so it's one of the truly bad parts of Jamaica.
Many tourist resorts and some of the best beaches in Jamaica are very close to the north coast, so beware.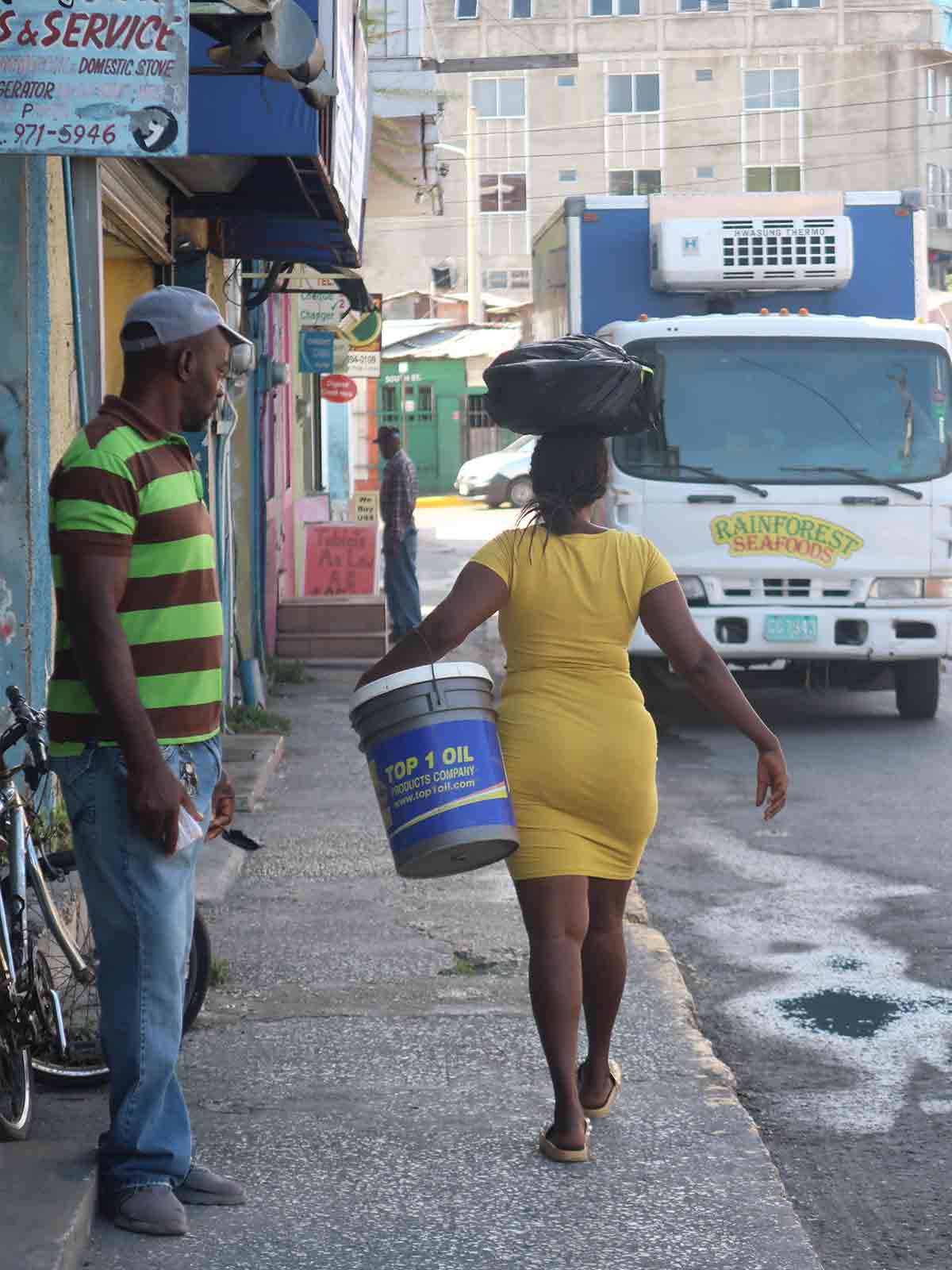 Norwood, Montego Bay
Norwood is another problematic area and it's one of the dangerous places in Jamaica you need to be aware of.
Shootings and other violent crimes are not uncommon here. Social unrest is also a big problem, which is why curfews are often enforced.
Law enforcement is trying very hard to reduce violence in the area, but we can't recommend you go there. There's not much to do or see here, so you're better off exploring other parts of the country.
Canterbury, Montego Bay
Canterbury is known as a criminal haven and is not safe for tourists.
It's only 1km away from downtown Montego Bay and there are only 1,500 residents.
Though there hasn't been a murder in the area since 2014, residents think of Canterbury as a time bomb. Gangs are still living there and violence can return at any moment. It's not a place you'll feel safe.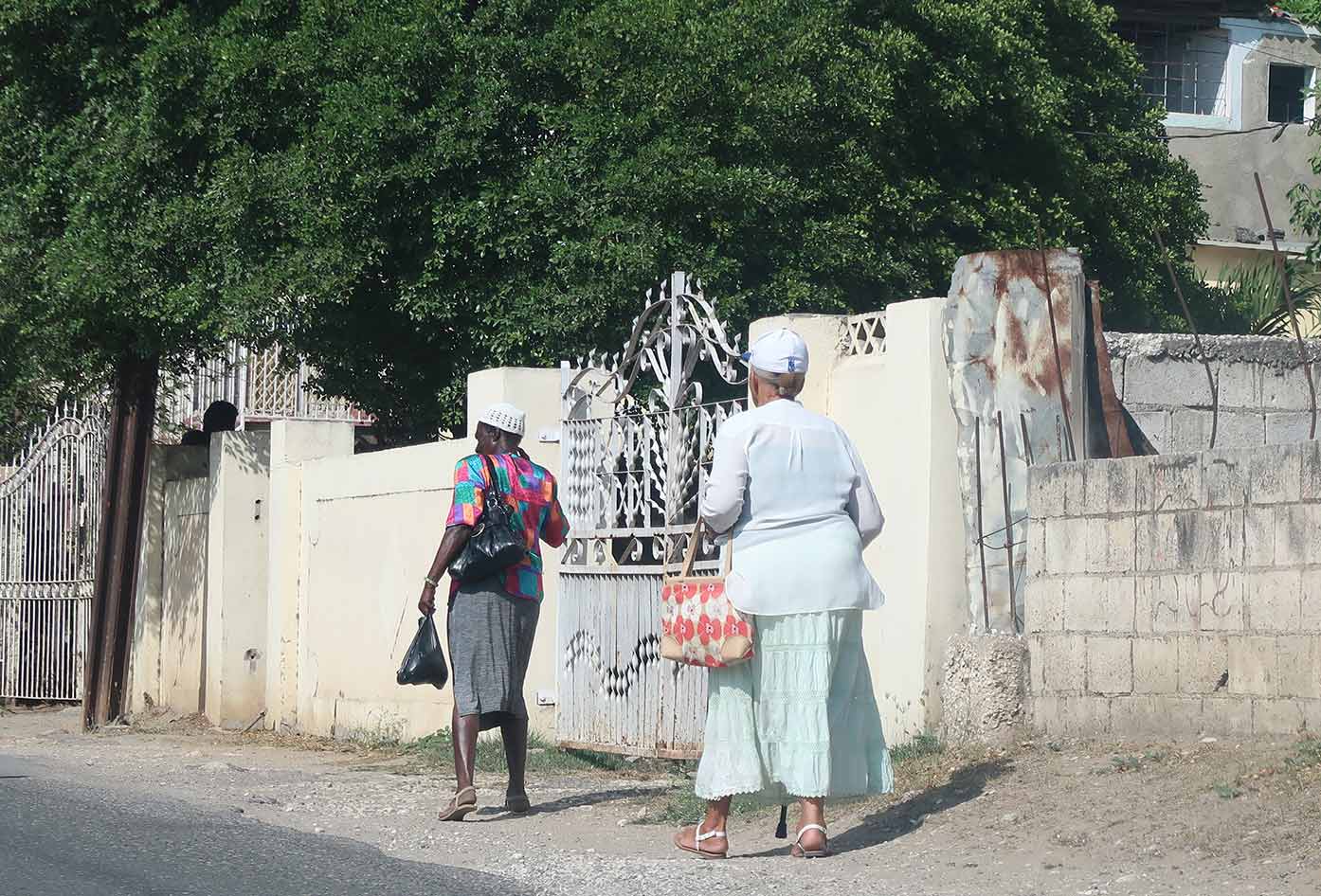 Cassava Piece Road, Kingston
Cassava is known as one of the most dangerous places in Jamaica, so it's not a good idea to visit.
Violent crimes are common and there's no sidewalk along the main highway, so it's dangerous for pedestrians.
Shootings and violent attacks happen often at Cassava Piece Road, and criminals truly don't care who they hurt in the middle of such attacks.
That's a high risk to take, so you should avoid visiting.
Salt Spring, Montego Bay
Last but not least, we have Salt Spring. It's one of the bad parts of Jamaica where murder is very common.
People are often shot to death in their own homes. It's that kind of place.
Salt Spring is one of the main places to avoid when exploring Jamaica. Criminals here don't care if you're a tourist or not, so don't put your life at risk just because you want to see new places.
Got Travel Insurance for Jamaica?

Designed by travelers, for travelers, World Nomads covers more than 150 adventure sports and activities so you can explore your boundaries.
Most dangerous places in Jamaica: Final Words
Jamaica is worth a visit if you love tropical weather and you want to experience new things.
However, you need to do your research and avoid dangerous places in Jamaica. Have fun but be cautious and take care of yourself!
While you're still here, be sure to see this guide all about safety in Jamaica if you are thinking of leaving the resort or will going off the beaten path.
📌 Like this article? Pin it…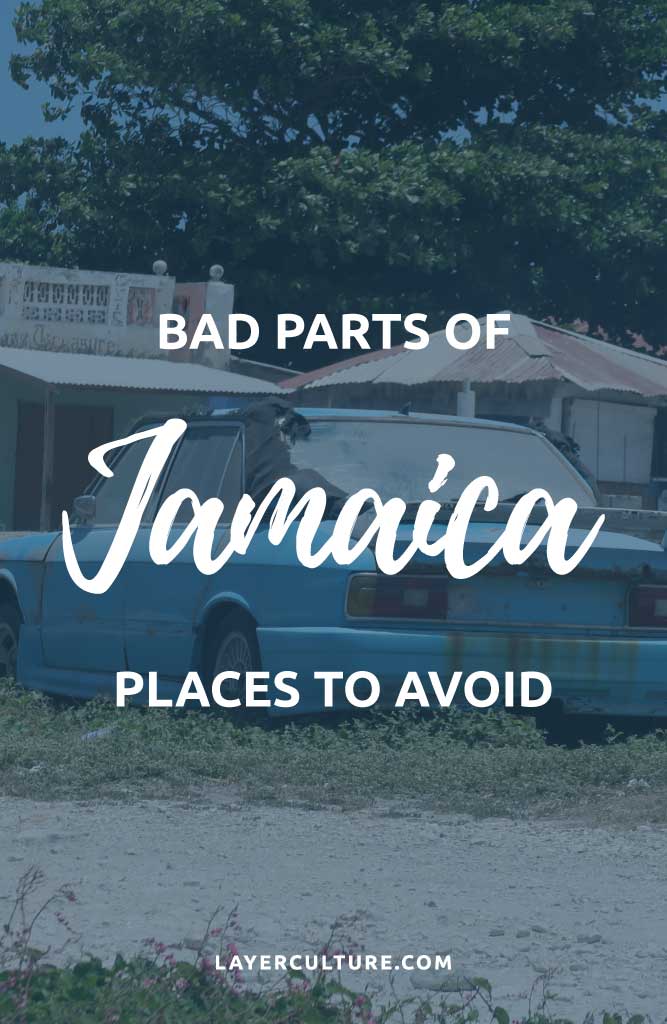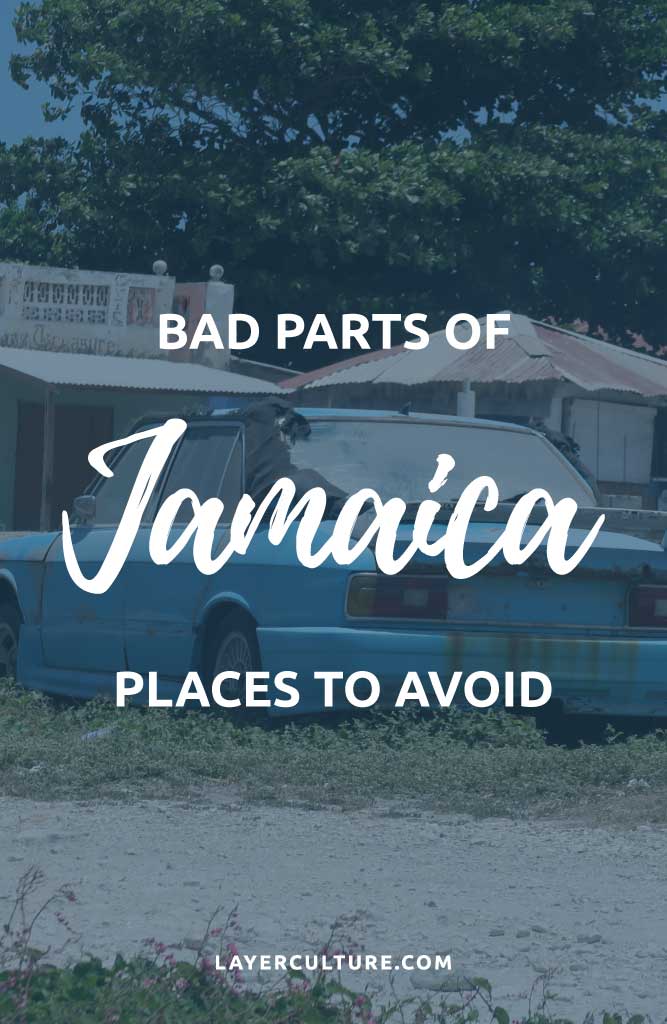 Missing something? Got tips, tricks & advice we can learn from?
💬 Leave a positive comment or lets start a conversation below!
---
"Dear friend! Some links in this post contain affiliate links. Meaning, if you click through and make a purchase, book a hostel or sign up for a tour, I may earn a small commission at no additional cost to you. Your support means a lot and helps me to keep traveling and maintaining the quality of this site for you."