Which are the most dangerous cities in South America?
South America is a truly fascinating continent and one that offers an impressive variety of cultures, sights and natural spectacles.
It's also gained a reputation for danger too, with certain countries and cities notorious for crime and violence. However, this does not mean that you cannot visit them, or better yet, why would you want to visit them?
On my travels in South America have found myself in more than one of these cities and would like to share some of my research and findings.
Most Dangerous Cities South America
In this comprehensive guide, I'll explore 10 of the most dangerous cities in South America that you can visit. The idea here is purely to make you aware of which dangerous South American cities you should be aware of.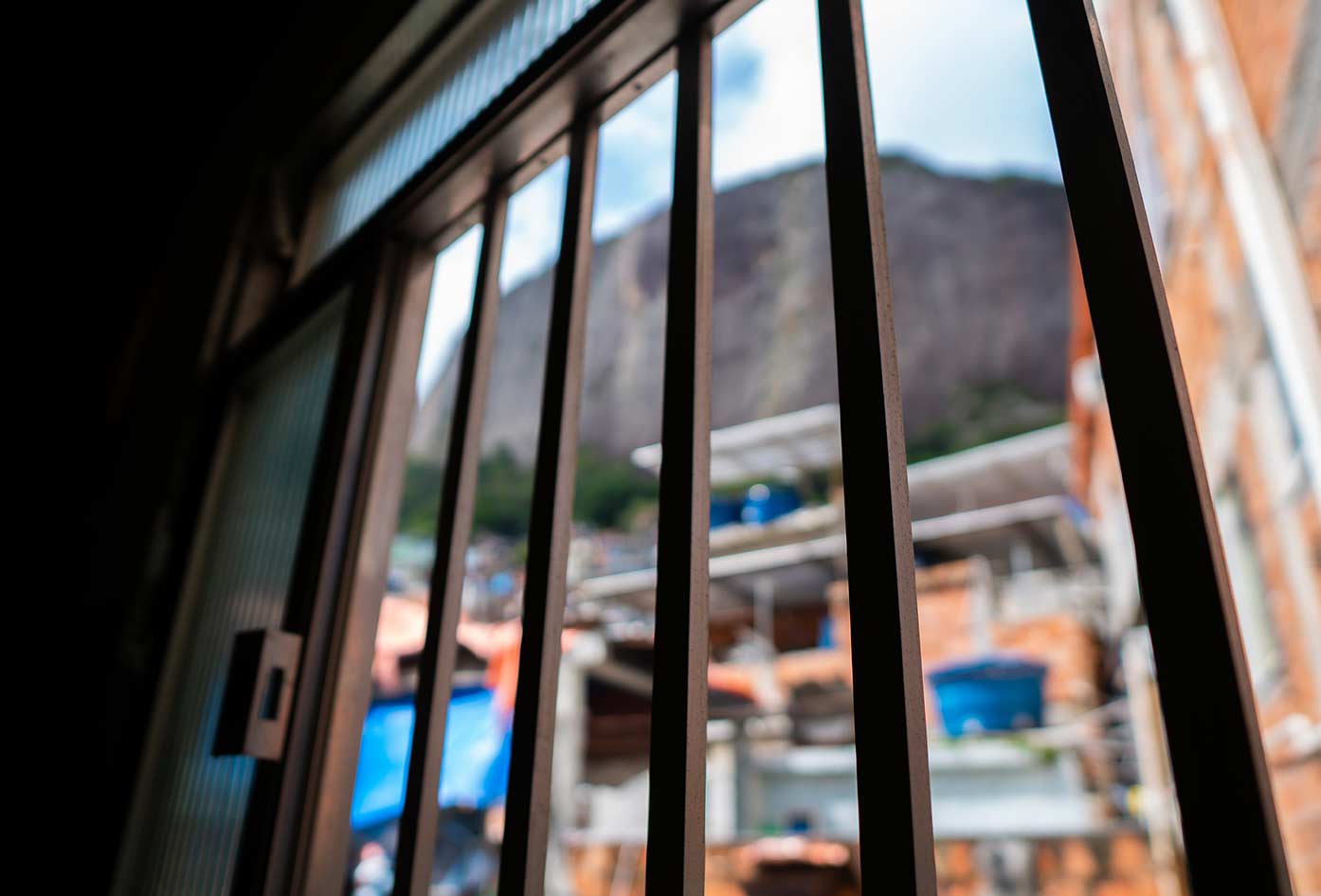 These will be ranked and explored using official data to give a more thorough overview of each. I'll also name some renowned danger spots.
As I said earlier, I have visited a handful of the cities on this list and have even created travel guides for them, so please be aware that this does not suggest you to avoid the cities mentioned but to be cautious as a visitor.
I'll also look at the general safety situation in South America, as well as some dry top tips for staying safe when traveling this diverse continent.
Is South America Safe Right Now?
The most important thing to note first is that South America is pretty huge. Stretching to over 4,700 miles from Punta Gallinas its northernmost point, down to Cape Horn, its southernmost point, this leaves a lot of space.
As a result, you'll find certain countries that have a safer environment and history, whether that's due to political and economic stability, or also due to the geographical environment, they find themselves in.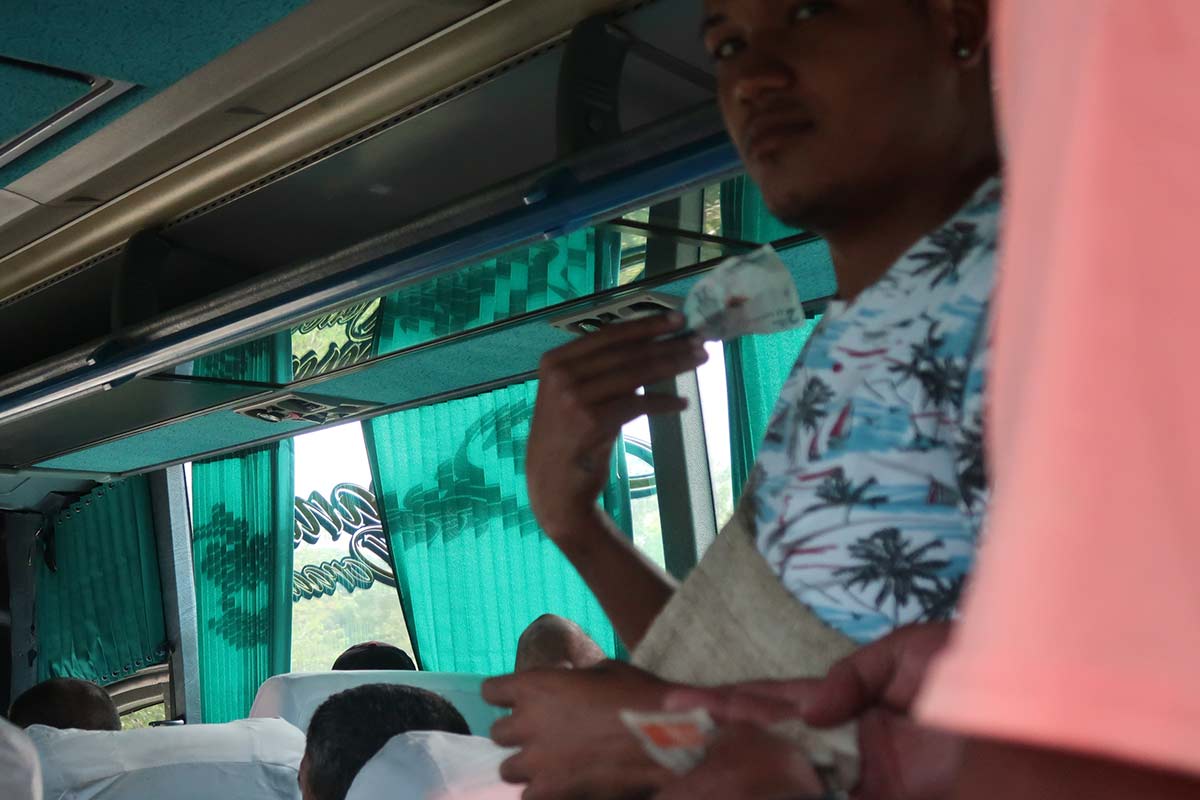 For example, countries in the southern cone such as Paraguay and Uruguay are known to be some of the safest you can visit in this continent.
Using information collected by Numbeo in 2021, Paraguay actually ranked as the sixth safest country in all of the Western Hemisphere (with a Crime Index of 48.97 out of 100, with 0 being the safest). To illustrate this better, Venezuela had a much higher Crime Index of 84.25.
Safe countries to visit in South America
Other countries that are currently safer to visit include Uruguay (51.22), Chile (52.08) and Ecuador (54.41). With this said, there are still certain areas within the latter that are still best avoided.
Now, of course, it is no secret… this continent tends to be better known for its unsafe reputation rather than for peace and safety, wouldn't you agree?
And naturally, there are certain countries that need to be approached with greater caution. As well as Venezuela, these include Guyana (68.74), Brazil (67.85) and Peru (66.61). But, where are the all the most dangerous cities?
Dangerous Cities in South America
Let's look closer at some of the dangerous cities to visit in South America.
Again, this article uses the Numbeo Safety Scale (0 being the safest) to rank each city so you can see where the data is sourced from.
Caracas, Venezuela
Topping this list as the most dangerous city in South America (and one of the least safe on earth) is Caracas. The capital of Venezuela is renowned for its dangerous barrios, which are mostly in the outskirts where assaults, kidnapping and murders are rife. This includes the no-go area of Petare.
Given the poor economical and political state of the country, it has only worsened domestic conflicts as there are fewer resources around (as well as huge inflation rates that are extremely unstable).
Having said this though, there are still safe areas to stay within Caracas which include Altamira and Chacao, which are considered the most commercial and cosmopolitan areas of the capital.
| | |
| --- | --- |
| Caracas's danger score | 83.46 |
Maracaibo
Located in the extreme west of Venezuela, this city is rarely visited by tourists as it's less heard of (aside from those wanting to visit the 24/7 lightning storms on its lake).
This city also ranks as very unsafe, mostly due to the fact that it's close to the border with Colombia (where drug trafficking and violence is common).
These issues tend to make their way to this city, and as a result, there's a high rate of homicides and kidnappings here.
Whilst you can walk around during the day, you should avoid heading to the more dangerous areas that include Santa Lucía and La Chinita.
| | |
| --- | --- |
| Maracaibo's danger score | 82.57 |
Barquisimeto
Next up (and continuing a somewhat unsurprising trend here) is the land-locked city of Barquisimeto. Located roughly 360 km west of Caracas, this city has also been growing recently with its crime rates, surpassing other Venezuelan cities such as Ciudad Guayana and Valencia.
Whilst rates of homicide are significantly less than that of Caracas and Maracaibo, there's still a big risk of assault and theft.
It's possible to walk around during the day here without issues, but you'll want to stay within the western portion of the city, near Pueblo Nuevo and the Metropolis Mall.
| | |
| --- | --- |
| Barquisimeto's danger score | 78.06 |
Rio de Janeiro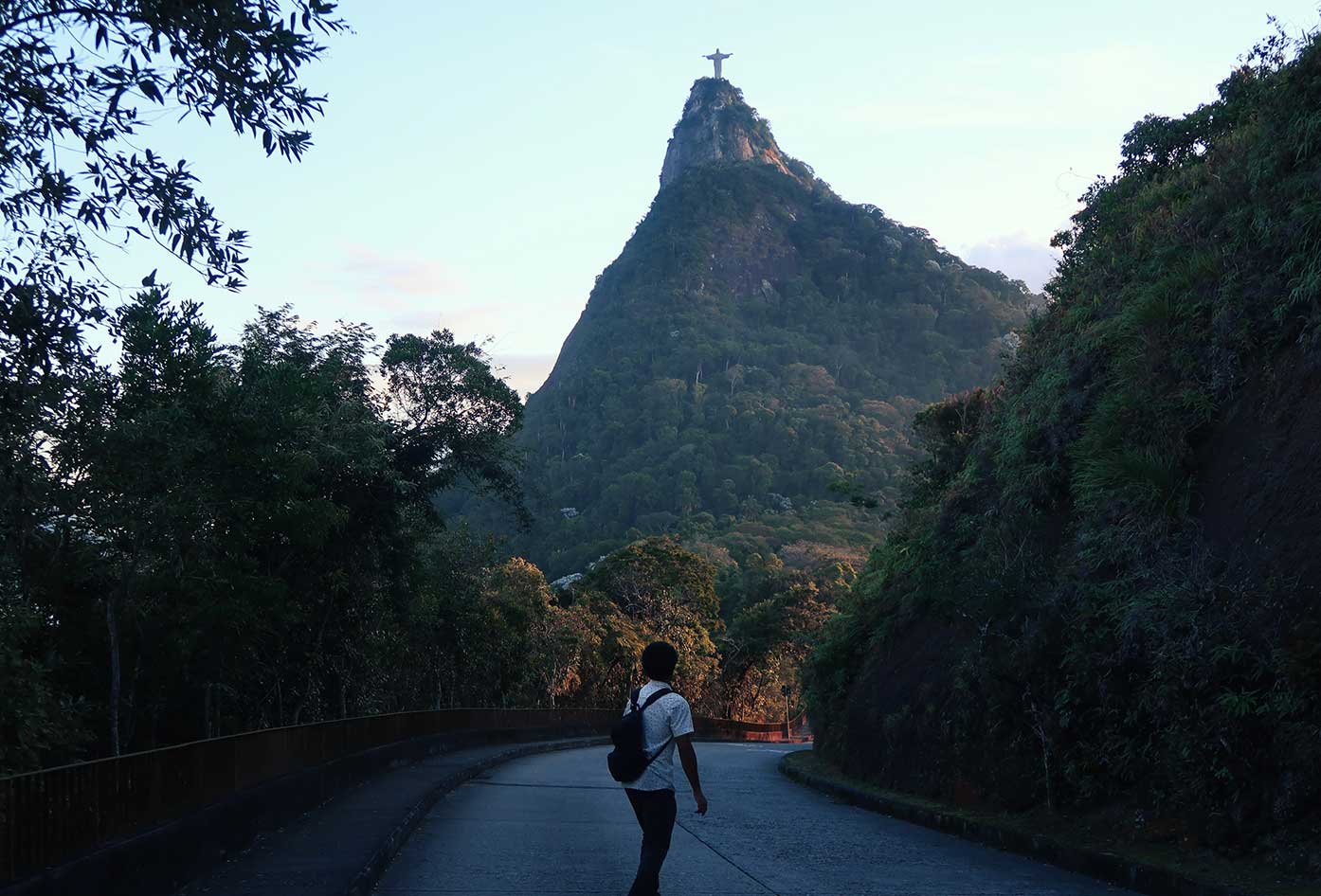 Having now made it out of Venezuela, let's now head to Rio in southern Brazil. Located in the state of Rio de Janeiro, this popular hub is a surprising inclusion, and to say the whole city is unsafe is really not fair.
The reason the number is so high is due to selected areas that include the Favelas as well as areas such as Centro. Here there's a higher rate of murders, assaults and theft.
The silver lining here is that there are many other safe areas in Rio de Janeiro you can visit that are against what the overall statistic suggests. Ipanema and Botafogo are among the safest, just avoid walking along the beaches at night since robberies are common.
| | |
| --- | --- |
| Rio de Janeiro's danger score | 77.55 |
Natal, Brazil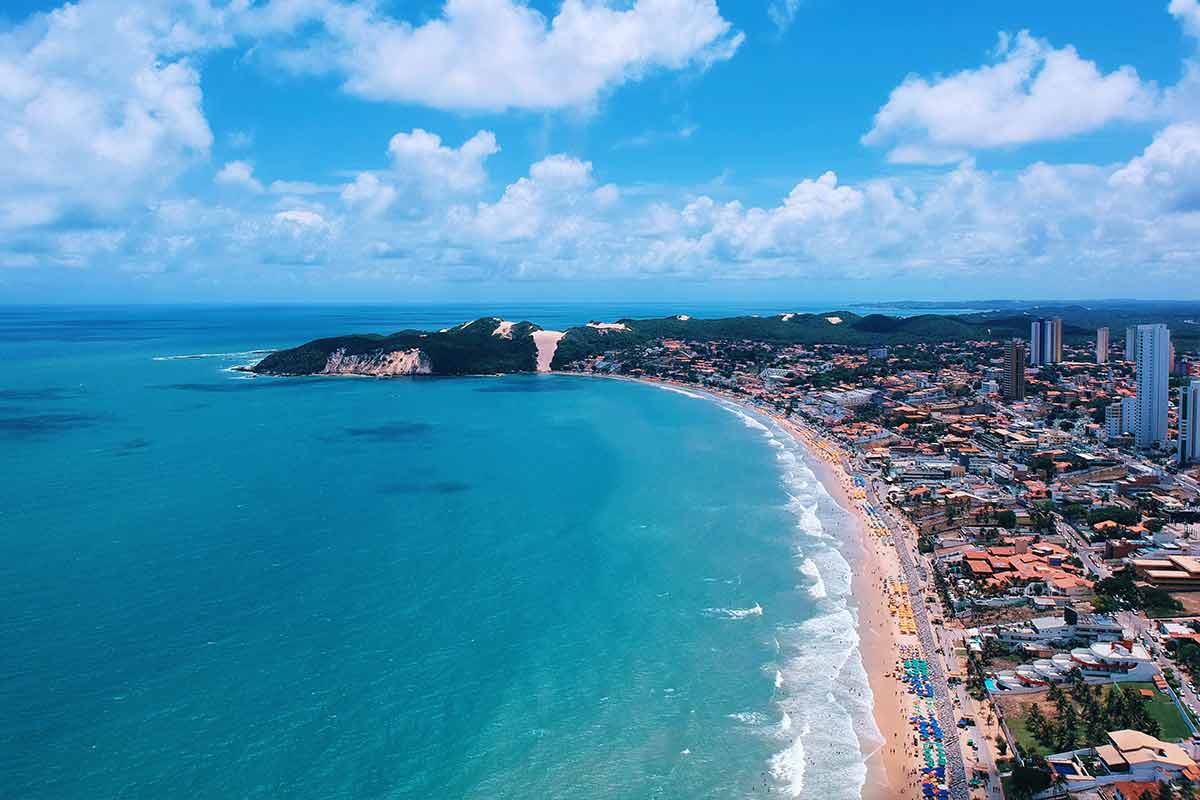 Next, it's up to Natal, which is located in the north Brazilian state of Rio Grande Do Norte. This city is a popular stop for tourists, with most heading to the nearby beach town of Pipa which is very safe in comparison.
Whilst Natal itself used to be ranked as one of the safer areas to visit in North Brazil, it's now become more dangerous mostly as the risk of theft and robbery at gunpoint have increased.
Thankfully violent crimes are not so common, however, they're still a risk when heading into less safe areas such as Santarém and Rocas. The safest area for tourists to visit within the city would be the commercial hub of Ponta Negra.
| | |
| --- | --- |
| Natal's danger score | 77.46 |
Fortaleza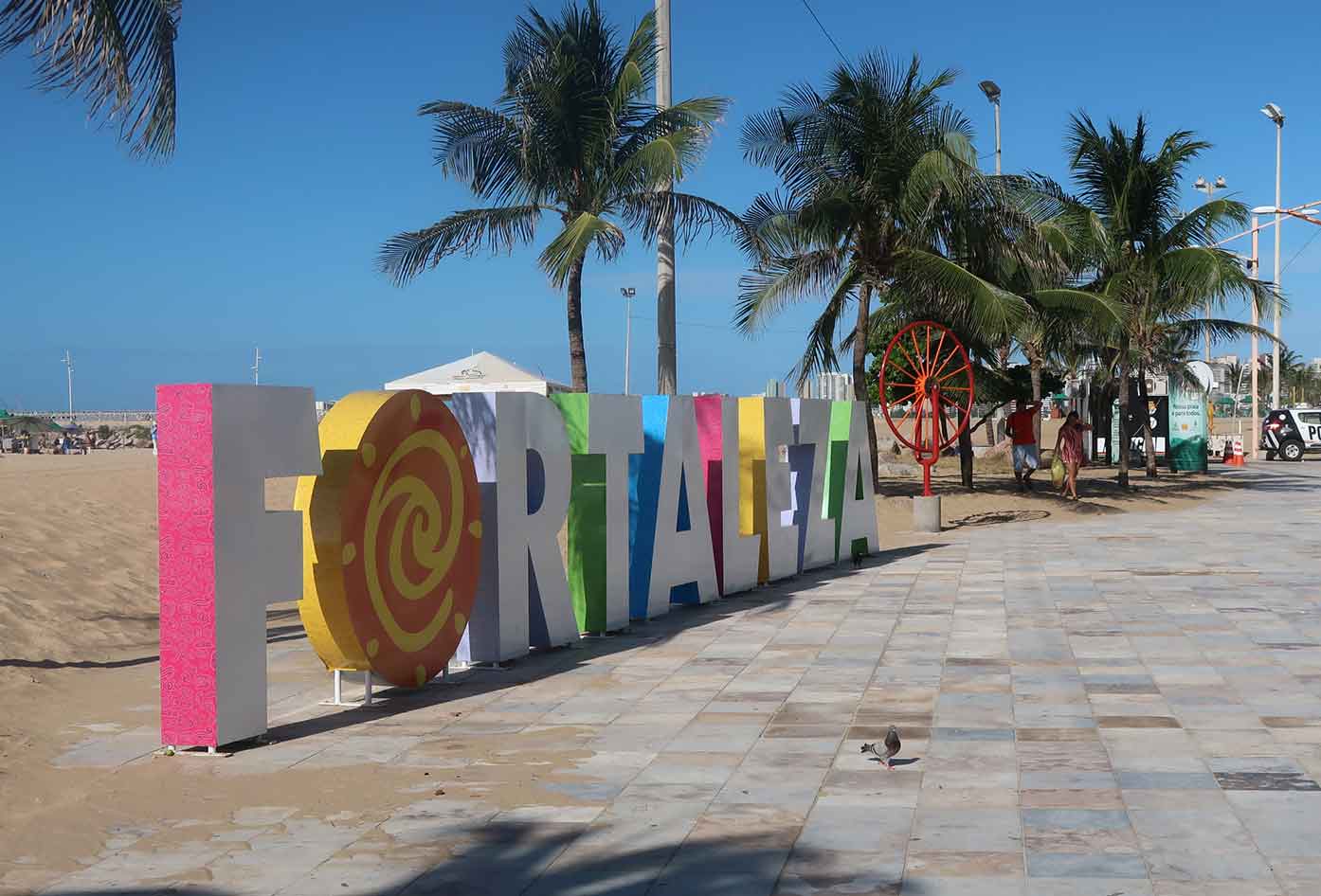 This is actually quite a surprising one, in that it's ranked lower than most would think. Usually, Fortaleza is listed amongst the most violent cities in Brazil, where gang violence plays a major role in most murder and kidnapping statistics.
This is usually only targeted between different factions, however, there's still a risk of theft by locals (mostly during the night along the beaches).
The safest area to stay in would be Praia de Iracema, but even then be cautious heading out alone when it comes to the evening time.
| | |
| --- | --- |
| Fortaleza's danger score | 77.36 |
Recife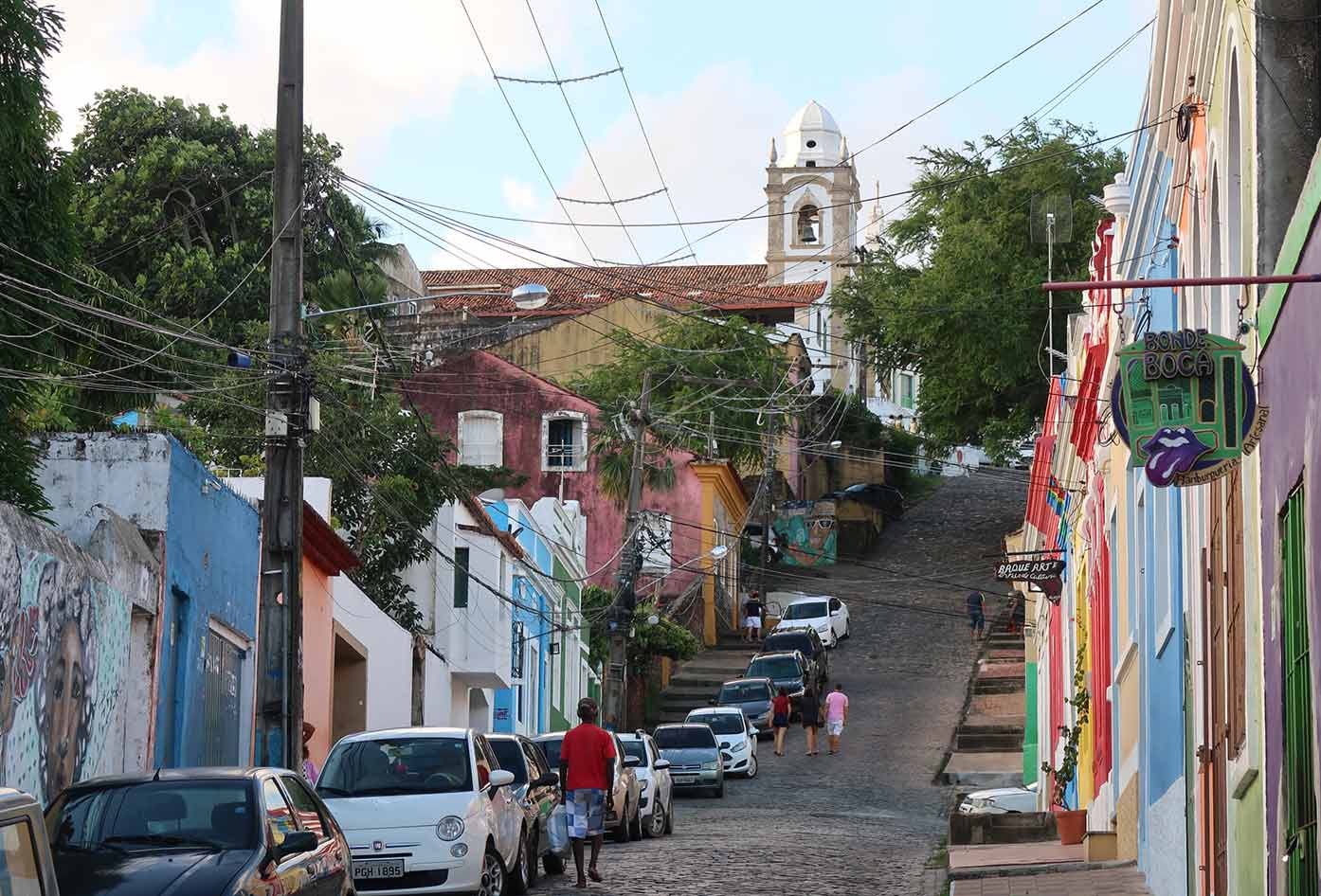 Heading south from Fortaleza, we now reach Recife in the coastal state of Pernambuco. Recife is a mixed bag, in that some areas (such as Olinda as well as Boa Viagem) are very safe to walk around.
However, robbery is quite a notorious issue in this city, especially in the center and around the more popular areas of São José and the Praça do Marco Zero.
Gang violence is also a problem in Recife, however, this mostly occurs in the barrios outside – where there's no reason to otherwise visit them.
Overall though things are on the up for this popular coastal city as police interventions are lowering the rate of crime.
| | |
| --- | --- |
| Recife's danger score | 76.26 |
Salvador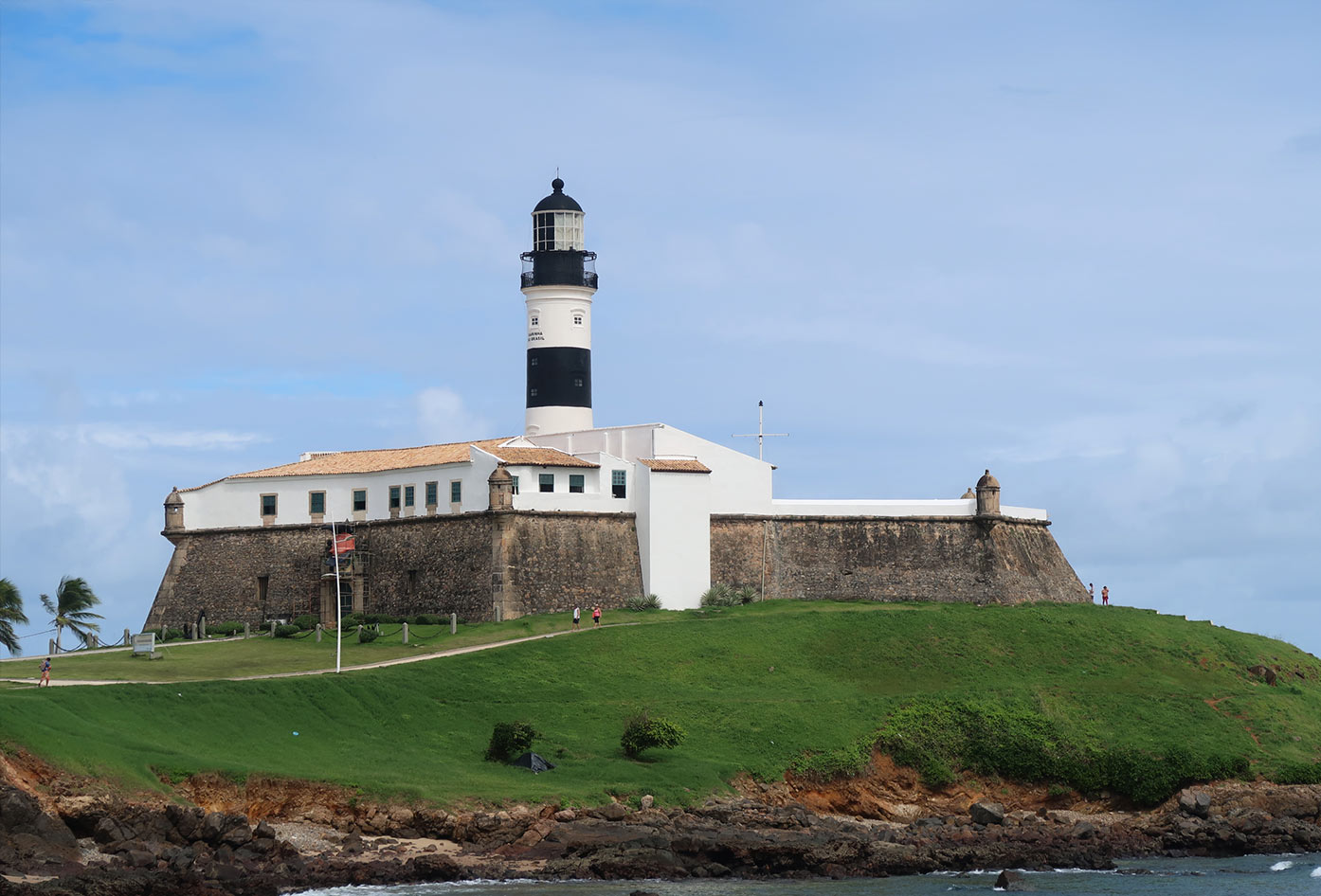 Salvador is often revered to be one of the most dangerous cities in South America and in all of Brazil.
In the past, this was certainly the case, however certain areas are now safer (such as Barra and Rio Vermelho) which has improved Salvador's ranking.
There's still a big risk of assault and theft in the popular area of Pelourinho (the historical center), which can become more dangerous during the night.
Other barrios which are best avoided for tourists include Mata Escura, Palestina as well as Baixa do Tubo. It's also suggested to use caution in the main terminal too, where often issues of theft have occurred in the past.
| | |
| --- | --- |
| Salvador's danger score | 75.84 |
Guayaquil
Now we head to one of the largest cities in Ecuador. Guayaquil is the least safe city along the Pacific coast of South America, where gang violence has made it a city that's better avoided.
Most violence in between gangs and drug traffickers, where rates of homicides and assaults have been increasing. There's also a big risk of robbery and home invasions too, especially in the north of the city.
The only real safe area in Guayaquil is around the Malecón 2000 in the center of the city, but even then at night the area is dangerous to walk around alone.
| | |
| --- | --- |
| Guayaquil's danger score | 71.96 |
Cali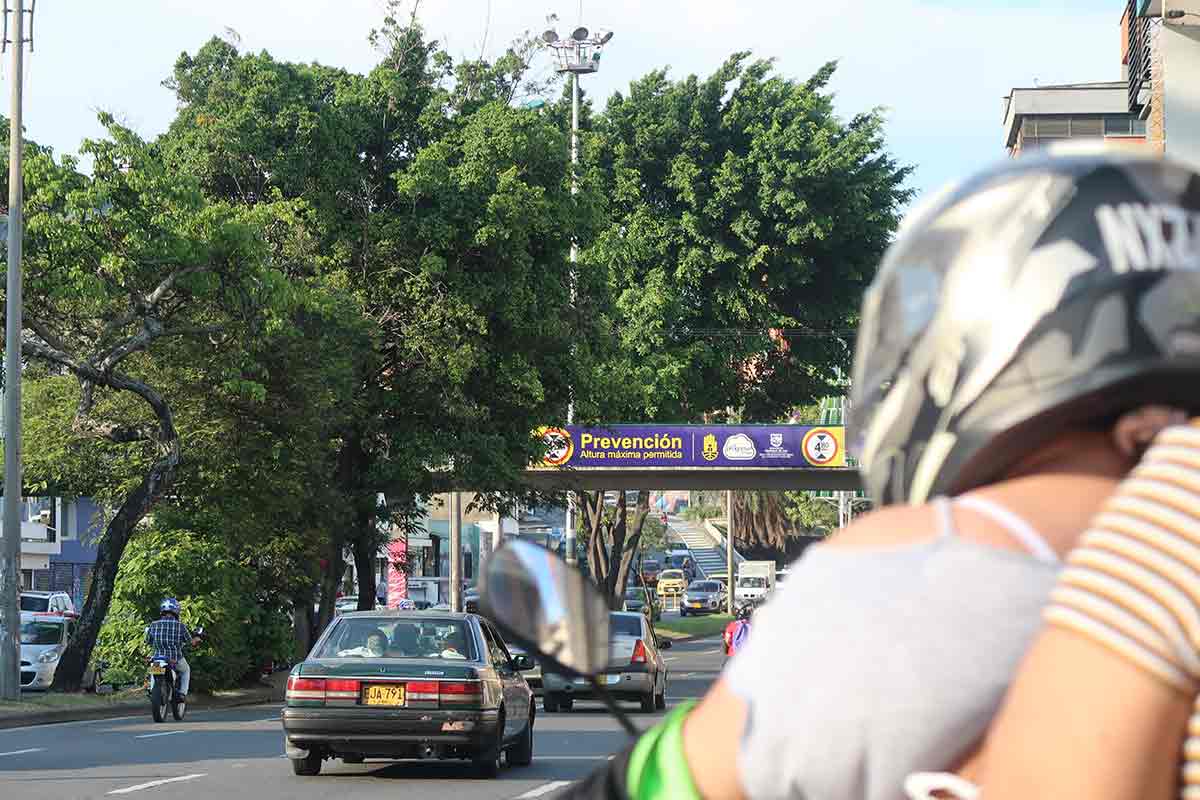 Last but not least on this list of the most dangerous cities in South America is Cali, a city on the sizzling side of Colombia's Valle de Cauca.
Situated in the south of Colombia, this city is one of the most dangerous Colombian cities on record, although things have been improving in the last few decades. See this guide to safety in Cali for more details as to why.
There are still many issues with drug cartels and associated violence, with murders and kidnapping more common in the center of the city.
Whilst it's mostly between cartels, there's also civilian targeted violence which is mostly theft, although express kidnapping is still a high risk. The areas to avoid in Cali include Siloé as well as the Aguablanca district.
| | |
| --- | --- |
| Cali's danger score | 69.35 |
South America Travel Safety Tips
⤵️ Here are some useful tips to help you when visiting South America:
Be careful when using Taxis – There's been a recent rise of "express kidnappings" in certain South American countries, so be sure to only travel with registered cabs or by using Uber.
Always carry sunscreen with you for protection from UV rays. This does not just depend on whether you're in the north, because you may be surprised how hot the countries south of the equator can get.
Avoid wearing Jewellery or Flashy Accessories – There's no better way of advertising yourself to potential thieves than by highlighting your wealth. If you must (going for a nice dinner for example), try to hide these before or take a taxi instead of walking to your destination. I suggest hidden wallet for concealing valuables.
Do not walk with your Phone in your hand – This can be a hard one to follow, as you may genuinely need to use it (such as for following directions). The best thing to do is to go inside a restaurant or shop and look up there instead of on the street..
When booking accommodation in South America try to always use trusted sites for booking both hotels and hostels, and once you've booked your room, book taxis and local transport through the hotel.
Avoid using ATMs at night – Robbery or assault at ATMs are a risk any time of the day, however they're more likely during the night. Try to find ATMs that are located within a bank or with security at its doors.
Do not walk into unknown neighborhoods – This is especially the case if you haven't yet done your research on where you are since some barrios can be notoriously dangerous.
Got Travel Insurance for South America?

Designed by travelers, for travelers, World Nomads covers more than 150 adventure sports and activities so you can explore your boundaries.
Most Dangerous South American Cities
Out of all the continents on our globe, South America perhaps is the most feared of all of its recent issues with crime.
Countries like Venezuela (and the more recent history of Colombia) tend to scare off most travelers before they even research to find out what it's like.
This guide explored 10 of the most dangerous cities in South America and included statistics in order to give a more thorough overview of each city.
As well as this, it has also looked at the current safety situation in South America and also given our top tips for staying safe in this epic continent.
Do you want more? I have also explored some of the safest places in South America to visit on this site so you can get a better idea of where to go.
📌 Like this article? Pin it…
Did this guide help you discover South America's most dangerous cities?
💬 Leave a positive comment or lets start a conversation below!
---
"Dear friend! Some links in this post contain affiliate links. Meaning, if you click through and make a purchase, book a hostel or sign up for a tour, I may earn a small commission at no additional cost to you. Your support means a lot and helps me to keep traveling and maintaining the quality of this site for you."