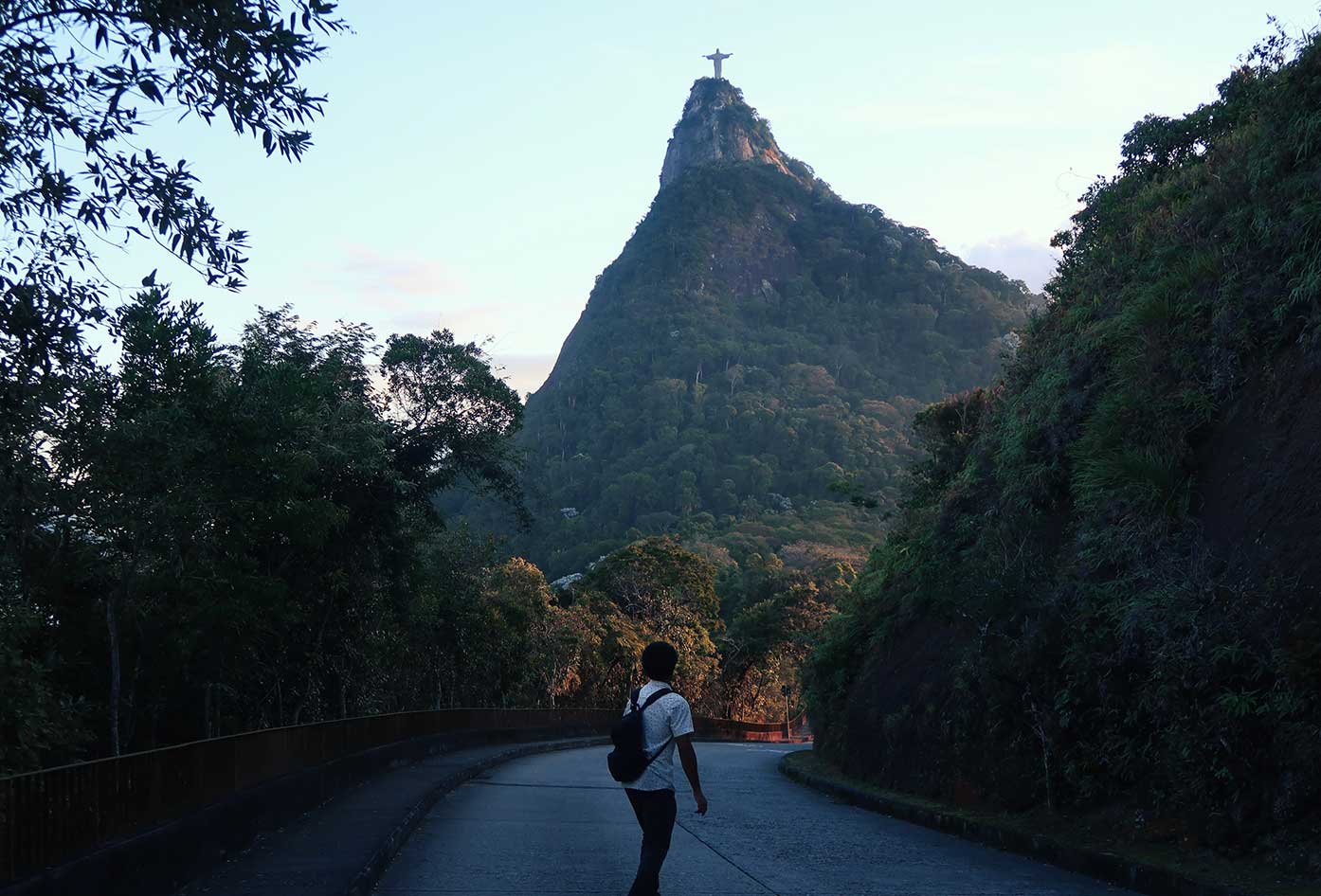 Is Rio de Janeiro safe for travelers?
Rio de Janeiro is the most popular tourist destination in South America and was once even the host of the Summer Olympic and Paralympic Games.
The city manages to captivate people around the world with its unique and iconic landscape, beaches, landmarks, food, people and culture.
However many are still skeptical about Rio's safety for tourists and what this coastal city holds, which can make travelers feel hesitant about visiting.
Is Rio de Janeiro Safe?
This guide explores the current safety situation in Rio de Janeiro, including what it's like during the day (and night) as well as tips for staying safe.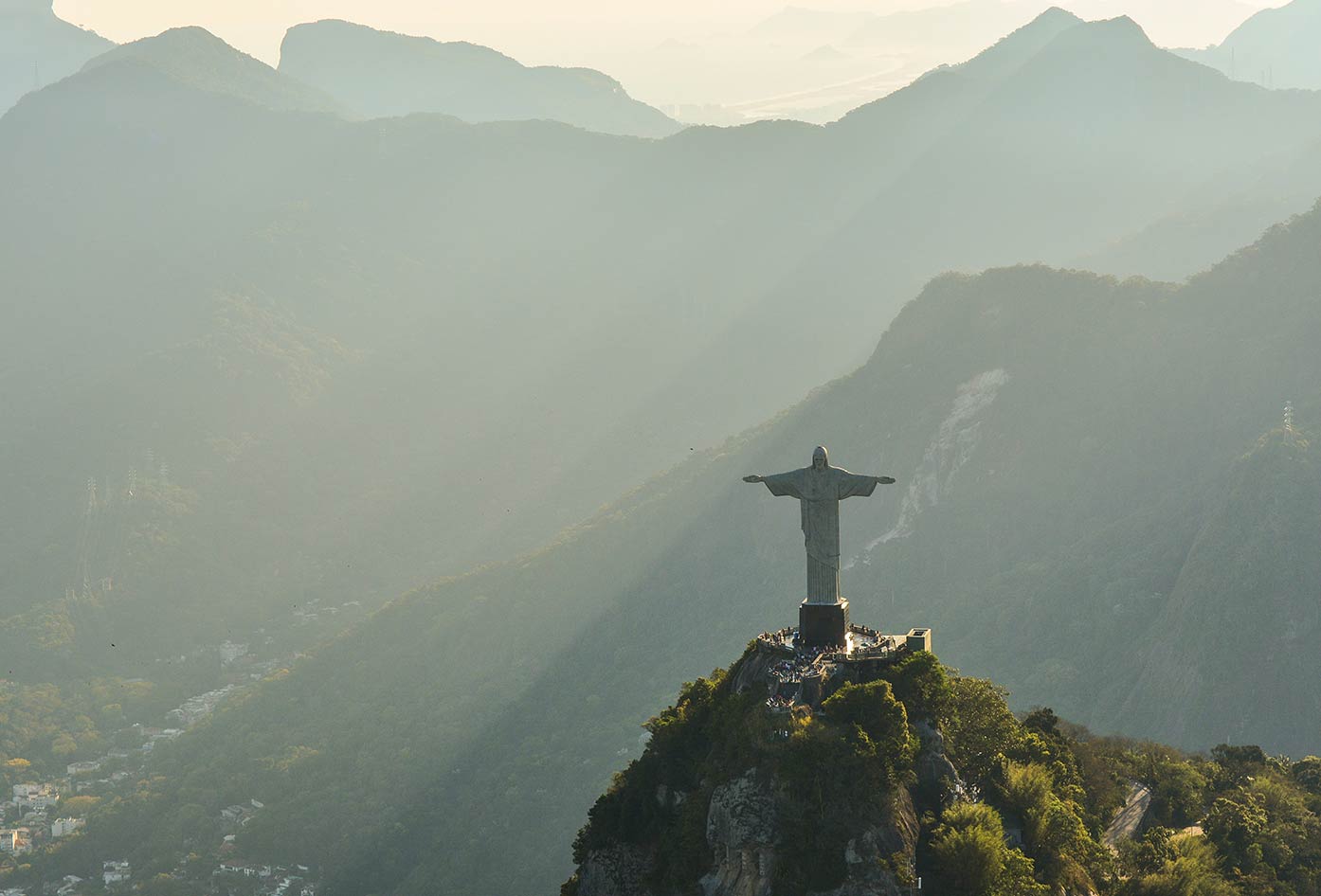 After reading this guide, you can expect to be able to visit Rio with confidence and know what to do when it comes to staying safe here.
For those who have heard of Rio de Janeiro but not quite sure where it is…
Where is Rio de Janeiro?
This ever-popular city is located in the south of Brazil, within the state of Rio de Janeiro. It's situated on the Atlantic Coast and has a tropical savanna climate, which means that it's a warm city to visit year-round.
In relation to other cities in Brazil, Rio de Janeiro is located roughly 432km east of São Paulo, and 934km south of the capital of Brasilia.
If you're currently planning a trip or you're a first-time visitor, let's look at the current situation and what you can expect traveling to Rio de Janeiro.
Is Rio de Janeiro safe right now?
Quick answer: Yes! At this time it is safe to travel to Rio de Janeiro. As it happens, most travelers and backpackers looking for things to do in Rio are aware of the city's dangerous side before making the trip.
However, visitors still worry about its potential for serious crime. Rio has its petty crime, just like most major cities, but is the serious crime that bad?
Well, the good news is that the overall level of crime in the city is decreasing and this is due to improvements in police enforcement.
Whilst violence is getting lower, there is still a risk of petty crime and robbery, so avoid taking expensive things out and about with you.
Like with any South American city you visit, this is subject to change in a heartbeat, so be sure to check up on the situation around the time you go.
To reiterate, Rio is safe for visitors and tourists and it has been for many years. The increasing crime rate, whether it reaches previously unseen peaks or not, is mostly from the favelas.
Bad neighborhoods in Rio de Janeiro
As you probably can imagine, Rio has thousands of tourists a day. The issues you'll have with crime as a new tourist will be similar to European or American cities: low rates of theft or muggings and random occurrences.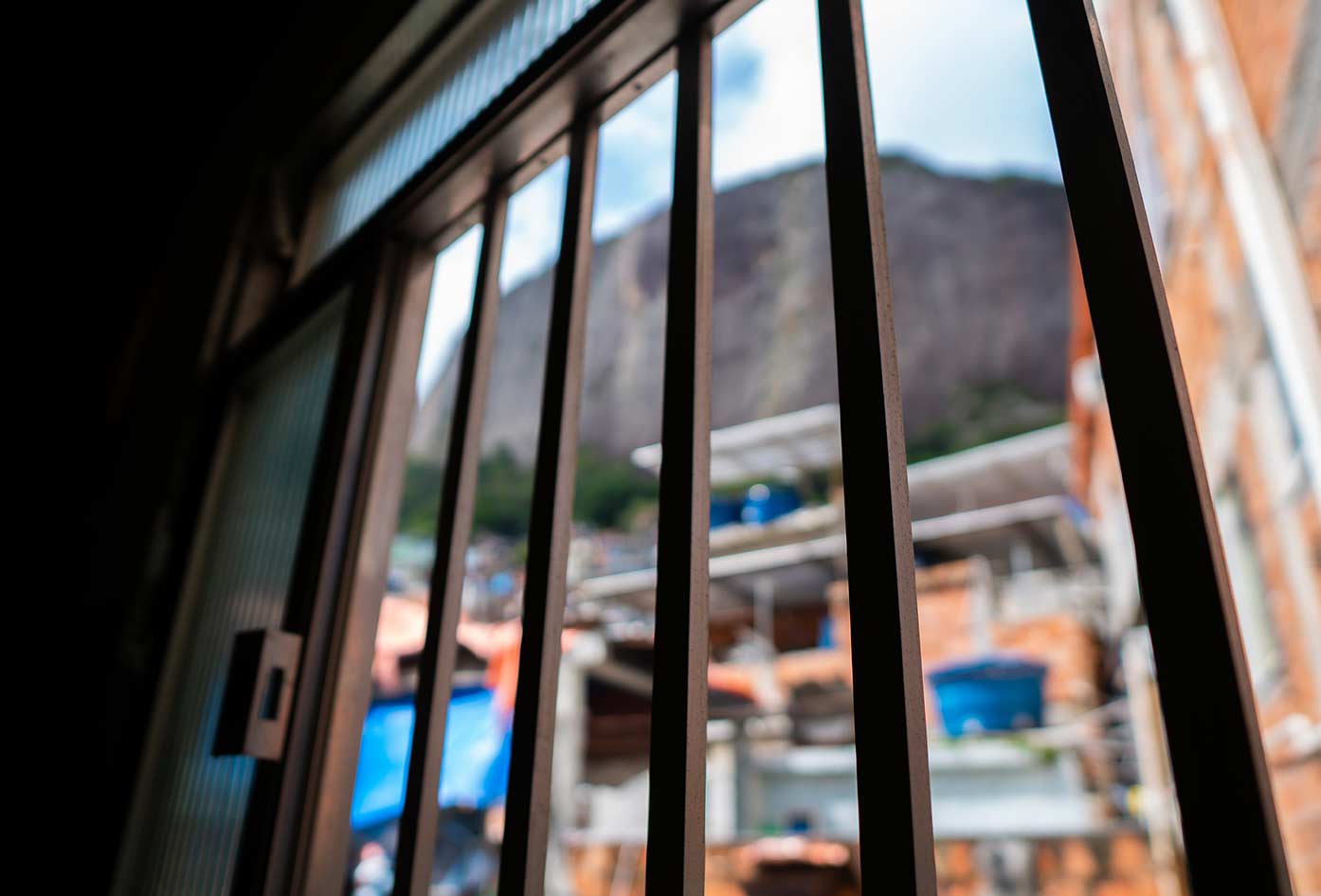 The safety of most tourists depends on where they go. When I travel to Rio, one place I recommend is Santa Teresa for the relatively lively nightlife scene in a bohemian sector.
Just as this page and most advice forums say, the favelas are no-go.
Unless you go with a trusted local or guided tour group! For example this Favela walking tour allows you to get up close and personal with some of the intricate neighborhoods that exist inside the Rocinha Favela.
This makes it safe for you to enter these controlled zones by the community leader. Favelas contain most of the crime. Plus, there's nothing for travelers in the favelas to see or do except be crime targets.
Curious to see some statistics?
Safety Facts about Rio de Janeiro
Below are some facts about Rio:
Brazil's murder rate dropped by 13% between 2017 and 2018.
Crime rates have dropped recently due to crime prevention strategies launched over the past decade in Ceará, Paraíba, Rio de Janeiro, and Santa Catarina.
Nearby cities such as São Paulo have seen a dramatic drop in crime. Murder rates dropped from more than 52 per 100,000 in 1999 to six per 100,000 by 2017.
Brazil is the number two consumer of cocaine in the world, behind the United States. As such, a large proportion of crime is drug-related.
Most of the major crime within the city happens within the favelas, which tourists should never travel to.
The cost of living in Brazil is quite high and the average worker in Rio de Janeiro typically earns around 9,890 BRL per month.
Despite the high perception of crime, the city has a lower incidence of crime than most state capitals in Brazil.
Rio de Janeiro at night can get sketchy quite quickly if you are not familar with the neighbourhood you're staying.
154,586 British nationals visited Brazil in 2018. Despite high crime levels, most visits are trouble-free.
Is Rio de Janeiro Safe to Travel Alone?
Rio is perfectly safe to travel alone. If you stay within the confines of the beach areas and trust your instincts, you'll see everything you wish to.
You'll need to abide by the necessary precautions when traveling to South America such as don't go out at night (alone), don't trust strangers, don't flash expensive items, etc.
If you're doing solo travel you'll find lots of handy tips on this site!
Rio is full of tourists, so you can easily find people who speak English/your native language that you can ask for directions from.
Don't trust anyone around you, only those in the hotel you're staying in.
Lone tourists can be targets for pickpocketing, so look out for your belongings on beaches. Never leave bags or belongings unattended.
Is Rio de Janeiro safe for American tourists?
Overall the safety situation is improving, making Rio a good place for American tourists to visit.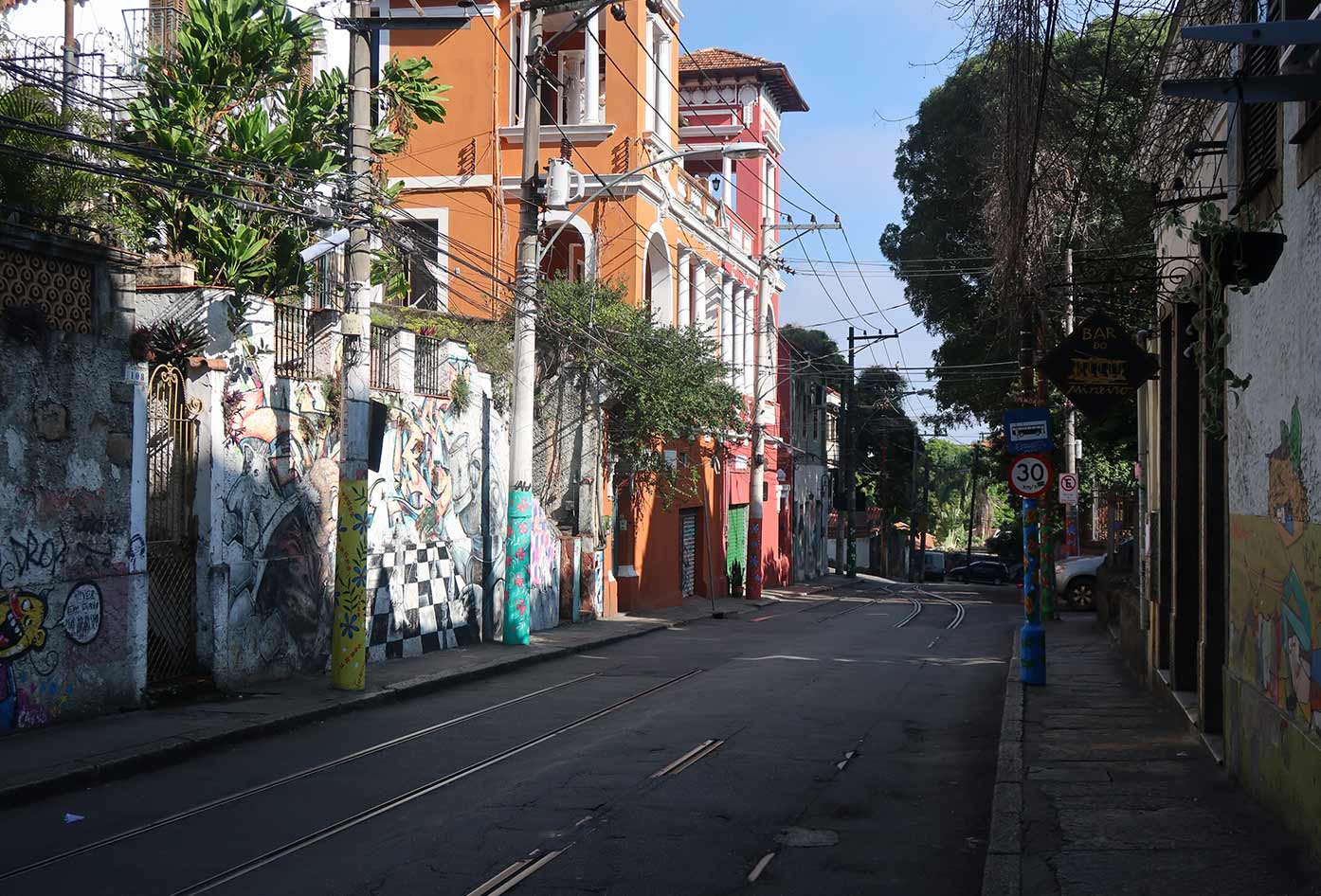 Be sure to stay in the touristy areas such as Ipanema, where the presence of tourists is more accepted, as well as there being a higher chance of police presence. Another tip is to avoid heading out by yourself at night in unfamiliar areas.
You can use Uber to get between the different attractions in and around the city. Learning some Brazilian Portuguese from a book like this one can go a long way here. It is also worth noting that you'll need a valid passport to obtain a visa from the Brazilian Embassy before arriving here.
Is Rio de Janeiro safe for female tourists?
Rio de Janeiro is safe for female tourists, as long as you stick to the safe and touristy areas of the city. These include Ipanema and Botafogo, which are popular tourist hubs and have increased police presence.
When going out at night, be sure to avoid doing so alone, and always use registered taxis or Uber when moving between different neighborhoods.
Many of the activities are perfect for solo travel especially when staying in places such as Selina in Cococapana which makes it easy to meet with other like-minded travelers.
Backpacking Rio de Janeiro Safety
Backpacking Brazil can be tricky due to most of the country's best roads being on the coastline. However, you can get flights to most major cities.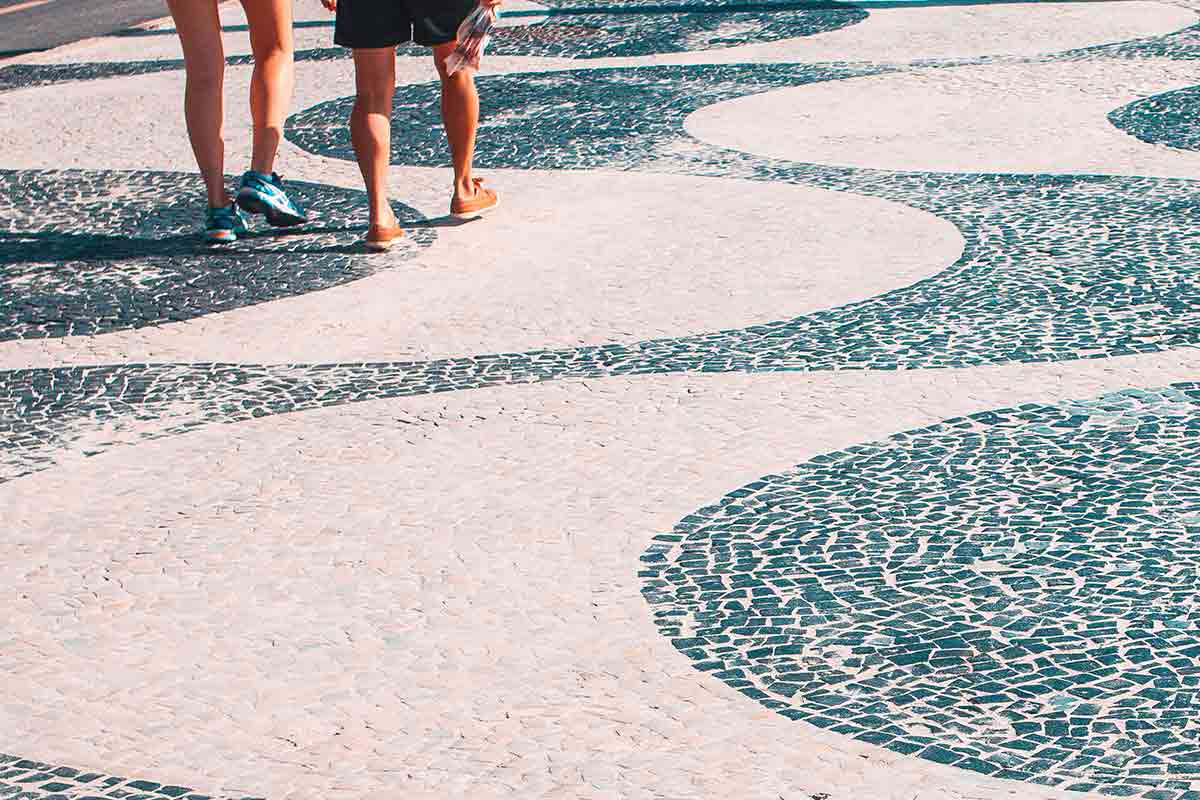 Brazil is an amazing country to navigate, but you definitely need to look up which regions should be avoided when backpacking.
Rio is close to other great locations such as São Paulo, a fast-growing tourist destination with modern art galleries and a cosmopolitan sensibility.
Where to stay in Rio de Janeiro?
Given that the city of Rio de Janeiro is so big, it's often confusing when it comes to deciding which area is best for a stay. For those after the classic Rio experience, then Copacabana would be your best bet.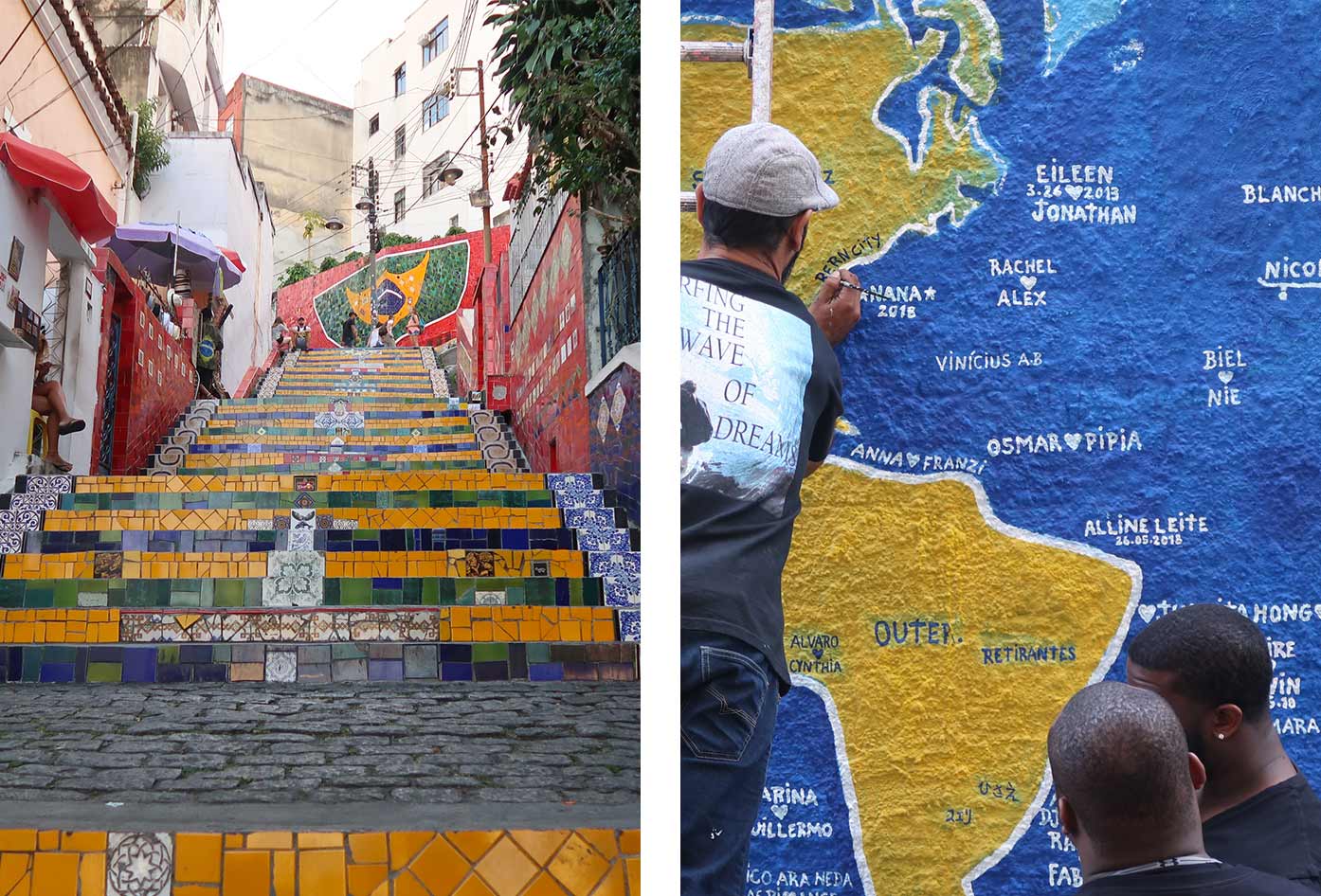 Ipanema and Lapa are also good for those who like to party, whilst Botafogo is the best pick for those who want safety above all else.
Rio de Janeiro nightlife
The nightlife scene in Rio truly is legendary, and for many lives up to its ever-high hype around the globe. For those looking for a typical Brazilian night out, then you'll find many beachside bars along the Copacabana.
Ipanema also has a variety of nightclubs where you can try out your Samba moves, whilst Lapa is best for those looking for some crazy times.
Rio de Janeiro Travel Safety Tips
⤵️ Here are some useful tips to help you on your journey:
When looking for ideas on where to stay in Rio de Janeiro, make sure to use trusted and accredited hotels/hostels. Then once you've booked your room, book taxis or buses through the hotel/hostel.
If you are a person that suffers from typical culture shock symptoms see our tips on adapting to new surroundings on this blog.
Parks, beaches, and other recreational areas experience violent crime, mostly at night, to include assault, theft, and sexual assault. Depart from these public areas before sundown. Although assaults are also common during the day, higher rates of crime occur after dark.
Don't accept offers of drugs. Not only is it illegal, but it's dangerous.
Keep dummy wallets for pickpockets and keep your money hidden away. Bras, neck wallets or secret bag compartments will do.
There have been reported contractions of the coronavirus. Visit the foreign travel advice page for more information on this.
Whilst vacationing in Rio DO NOT drink any of the tap water. Stick to bottled water or gas water or carry a water filter bottle like this one to filter out any bacteria that may be lingering.
Don't leave any valuables unattended while you swim. Run-and-grab thefts by people on the beaches praying on sunbathers are a common occurrence.
Only use legitimate, well-marked taxis, which are yellow with a blue stripe and possess state-issued red livery license plates in the city of Rio de Janeiro.
Don't go where there are few other people in the vicinity; this includes camping in secluded places. A simple rule: if there are families around, you're probably safe.
If you want to take expensive equipment such as cameras or smartphones, keep them hidden, locked away and on your person. A Pacsafe backpack is perfect for this.
Be wary of attempts at credit-card fraud. Either use cards for emergencies only or take cash out at trusted atm's either in shopping centers. Ask where you're staying for the nearest safe atm.
This region of Brazil isn't one of the safest, so it will pay back in dividends if you exercise the right precautions.
Don't take Rio lightly, because despite what you may think, it is not one of the safest cities in Brazil. Just because there are many other tourists there, that does not make it safe, per se.
Tourists are targeted in all locations around the globe, so keep on the lookout for petty crime.
Getting around Rio de Janeiro
Although the bus system runs regularly and relatively on time, demonstrations against the government or gangs often target buses.
Not to mention the roads in Rio are extremely congested due to the topography of the city itself, with mountains and underground tunnels creating choke points in the roads.
If you are to use the roads, you're better off getting a taxi, but make sure the taxi is legitimate.
Some major roadways run through or next to favelas, increasing the potential for violent crime to spill out onto the roadways, causing potentially significant traffic delays.
The metro system is relatively efficient and keeps a regular schedule.
However, the metro system is often crowded, and there have been reports of citizens suffering a loss of personal items and of individuals touching female riders inappropriately.
The metro system offers and encourages using women-only rail cars during morning and evening rush hours on most operating lines.
The best way to see Rio in all its grandeur is with the cable cars, which are used by tourists visiting the Corcovado hill or Sugar Loaf mountain.
Got Travel insurance for Rio de Janeiro?

Designed by travelers, for travelers, World Nomads covers more than 150 adventure sports and activities so you can explore your boundaries.
Rio de Janeiro Safety FAQs
See these frequently asked questions about safety in Rio:
---
Is Rio de Janeiro Safe?
Rio de Janeiro is the pinnacle of Brazilian culture. It stands as the icon of South America and deserves its millions of yearly visitors.
However, no one should arrive in Rio without their wits about them.
Follow these rules as well as any others you can find online, and you'll love your stay. See this guide on places to visit in Brazil for more ideas.
📌 Like this article? Pin it…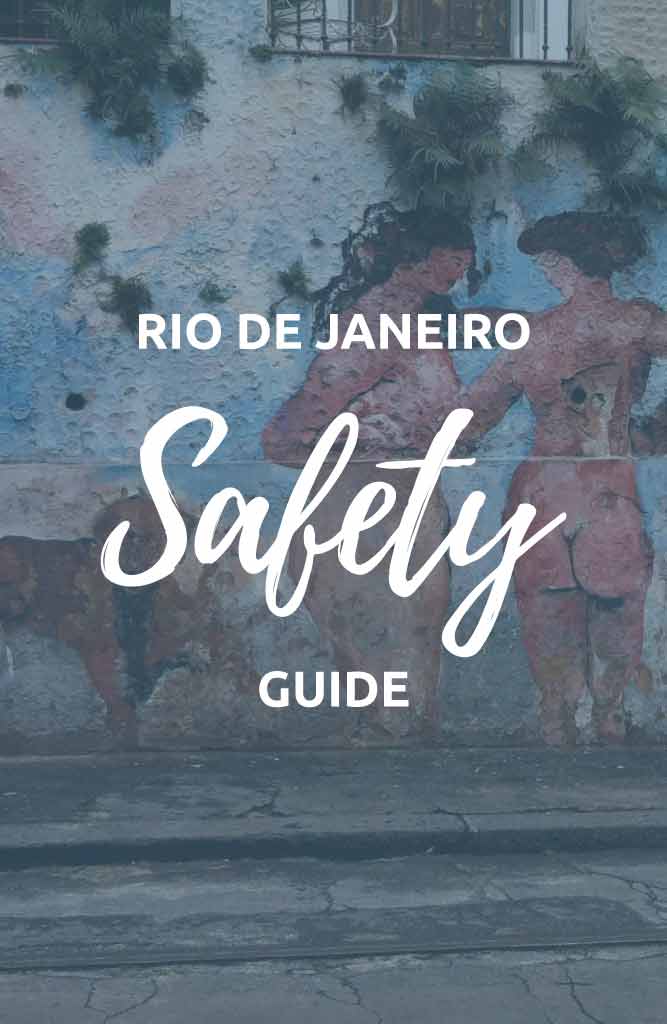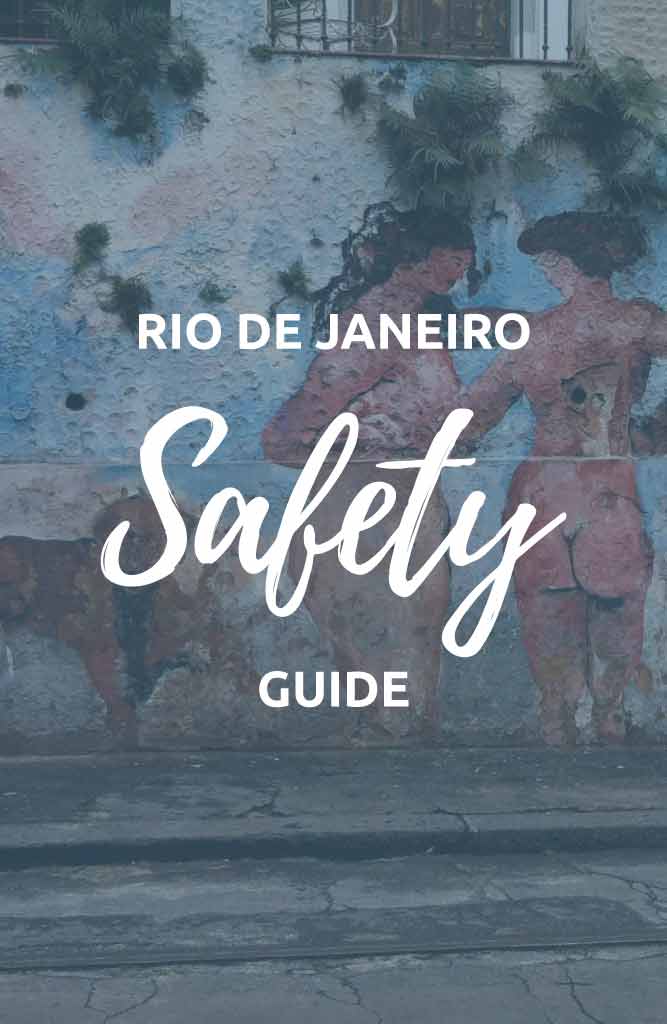 Missing something? Got tips, tricks & advice we can learn from?
💬 Leave a nice comment or let's start a conversation below!
---
"Dear friend! Some links in this post contain affiliate links. Meaning, if you click through and make a purchase, book a hostel or sign up for a tour, I may earn a small commission at no additional cost to you. Your support means a lot and helps me to keep traveling and maintaining the quality of this site for you."