In this article, we'll take a look at things Uruguay is known for.
Uruguay is one of those Latin American countries that tourists seem to overlook. It's located between Brazil and Argentina, so most travelers underestimate its potential.
As one of the most beautiful countries in South America, there are plenty of tourist attractions in Uruguay that'll make for a notable trip.
What Is Uruguay Known For?
This list provides a selection of the must-sees as well as things Uruguay is known for so you know what to expect.
You'll find that the country is full of beautiful places, delicious food, warm people, and interesting Uruguayan things!
Montevideo
Montevideo is the capital city and by far one of the top tourist attractions in Uruguay, many people view it as one of the most privileged cities in South America.
It should definitely be your first stop because it offers a variety of tourist services and it's very safe.
You can explore the historic center, visit the beaches of the Río de la Plata, enjoy the cuisine, and visit the most popular landmarks.
Legal Marijuana
Uruguay was the first country in the world to legalize marijuana!
This happened in 2013 and the goal was to make the drug available and affordable so drug traffickers would be pushed out of the market.
Marijuana is regulated and pharmacies can sell it, but there's a limit of 10 grams a week and citizens have to register with the government.
Yerba Mate
Yerba mate is unofficially the national drink of the country, so it's very popular and you can't leave before you give it a taste.
Just like the Mate in Argentina, the drink has a high caffeine content and it's brewed using leaves of the yerba mate plant.
Yerba mate is a powerful drink with a strong and bitter taste that can be consumed hot or cold.
Tango
Tango is essential to the Uruguayan musical tradition, so it's one of the most authentic cultural expressions you can find in the country.
It's a music genre and dance style that was born in Montevideo around 1880 and it extended to other areas and countries, including Argentina, a country that claims that they came up with it.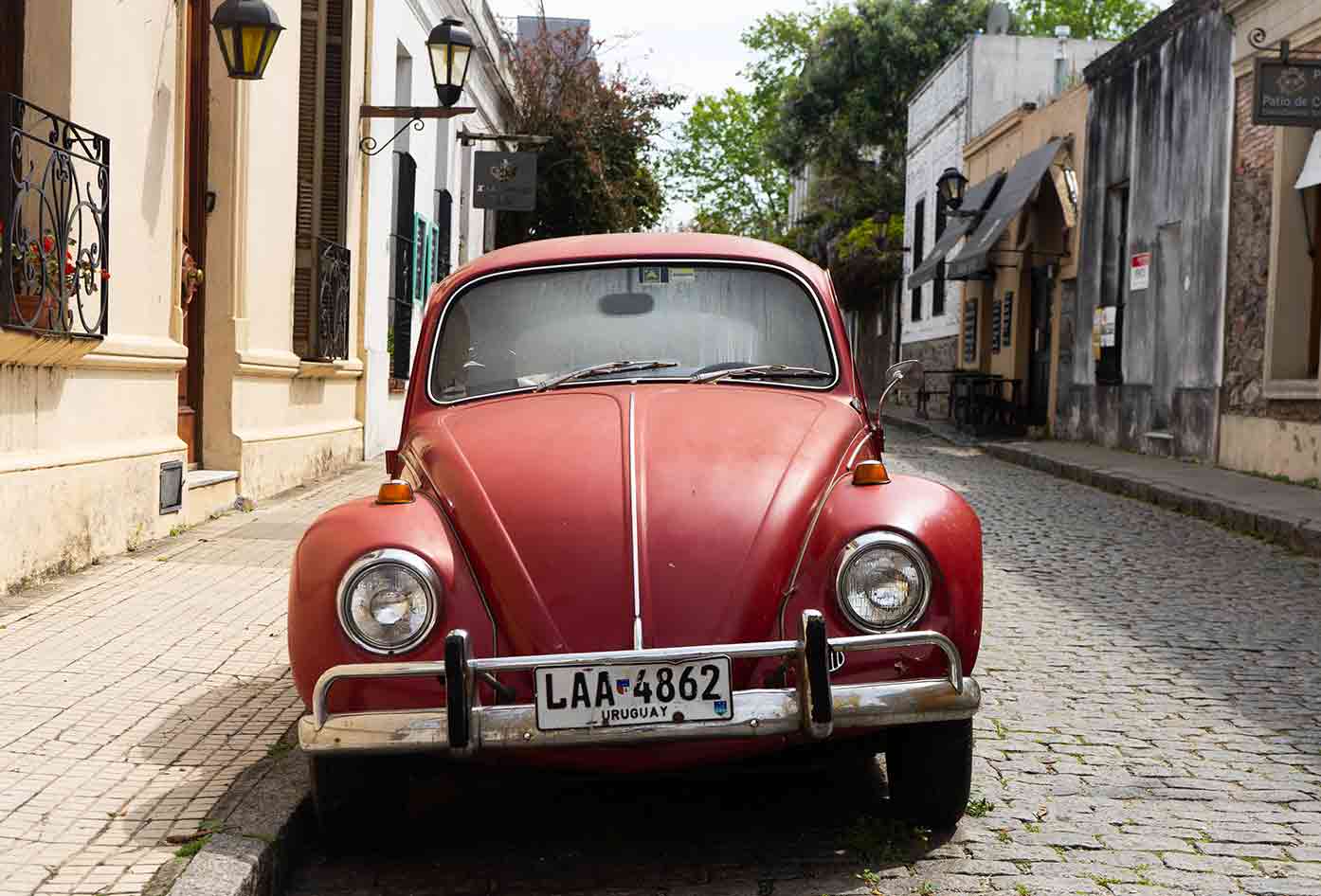 Colonia del Sacramento
Colonia del Sacramento is a lovely city that's located by the Río de la Plata. See this guide on things to do in Uruguay for ideas on what to do.
It's one of the oldest cities in the country and it's a UNESCO World Heritage Site that's worth a visit.
Colonia is a must-see and you'll have a lot of fun walking through the cobblestone streets, exploring the Plaza de Armas, and more.
Chivito
Chivito is Uruguay's national dish and it's a sandwich that consists of a slice of churrasco, which is a tender beef steak, mozzarella cheese, mayo, tomatoes, black or green olives.
The sandwich commonly contains a fried or hard-boiled egg, bacon, and even ham. It's served with fries and you can't leave without trying.
The Hand of Punta del Este
The hand of Punta del Este is a sculpture created by Mario Irarrázabal and it's found on the sands of Brava Beach.
Imagine a giant hand emerging from the sand where you can see all five fingers.
This is one of the most famous things in Uruguay and it's a recognizable landmark that you can't miss.
The World's Longest National Anthem
The National Anthem of Uruguay is known as the longest national anthem in the world. It lasts 105 bars of music (around 4 to 6 minutes).
There's an abridged version of it, which is most commonly performed. The anthem is called Orientales, la Patria o la Tumba and it's a lively composition, so I encourage you to give it a listen.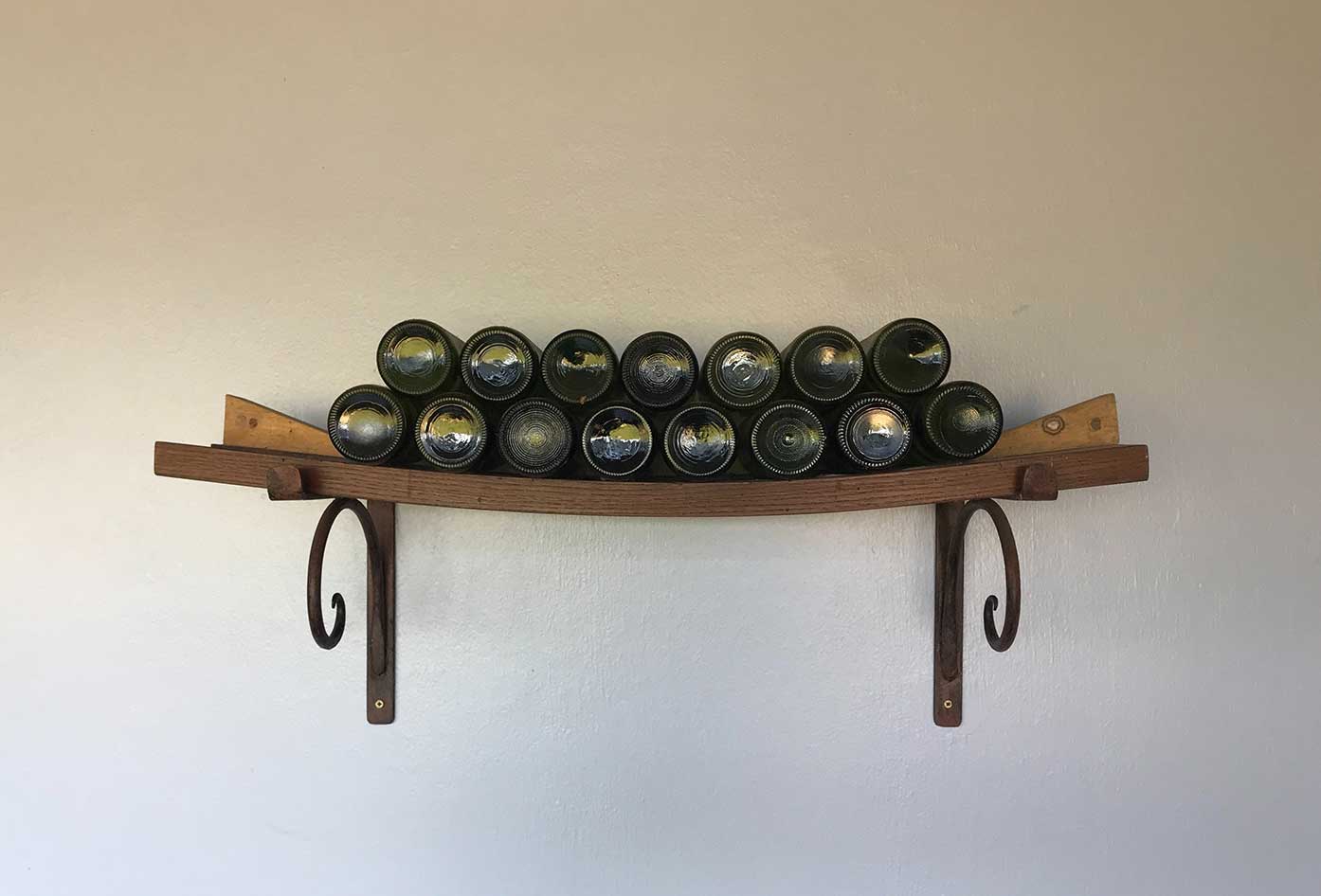 Exquisite Red Wine
Uruguay is also known for its exquisite red wine and they are the fourth-largest wine producer in South America.
They produce their red wine from Tannat grapes and their white wine is produced from Albariño grapes.
I recommend you visit one of the many wine regions, such as Canelones. There you can taste amazing wine and learn more about the country's wine history.
Hosting the First World Cup
The first FIFA World Cup in history took place in Uruguay in 1930.
FIFA chose Uruguay to be the host because they would be celebrating the centenary of their first constitution.
Mainly because the national football team had retained their title in the 1928 Summer Olympics. The Estadio Centenario was built for the occasion and most matches took place there.
Día de Ñoquis
The Día de Ñoquis is celebrated on the 29th of each month and it's a tradition not only in Uruguay but in Argentina and Paraguay too.
The tradition is celebrated on the 29th because people who struggled to make ends meet wouldn't have much money at the end of the month. That means they had to eat food that was made from cheap ingredients and ñoquis was the most popular dish.
Another explanation is that Italian immigrants who were in a more stable financial situation would treat new immigrants to a plate of ñoquis and they'd hide a few coins under the plate to help them out.
Candombe
Candombe is a music genre and dance style that sprung in Uruguay among the descendants of liberated African slaves.
It is inscribed in the Representative List of the Intangible Cultural Heritage of Humanity by UNESCO.
Though candombe is most popular in Uruguay, it's also practiced in Argentina, Paraguay, and Brazil. Especially in places like Salvador Bahia because Candombe is enjoyed during carnival and it's incredible.
What is Uruguay Known For?
These are only a few of the many things Uruguay is known for and that you should enjoy if you plan on visiting the country.
There's more of where this came from, but this list is a great start.
If you want to learn more about the culture, see these facts about Uruguay to get more information on what to expect here.
📌 Like this article? Pin it…
Did you learn any from these famous things about Uruguay?
💬 Leave a positive comment or lets start a conversation below!
---
"Dear friend! Some links in this post contain affiliate links. Meaning, if you click through and make a purchase, book a hostel or sign up for a tour, I may earn a small commission at no additional cost to you. Your support means a lot and helps me to keep traveling and maintaining the quality of this site for you."