Below are some day trips from Medellin you can't afford to miss.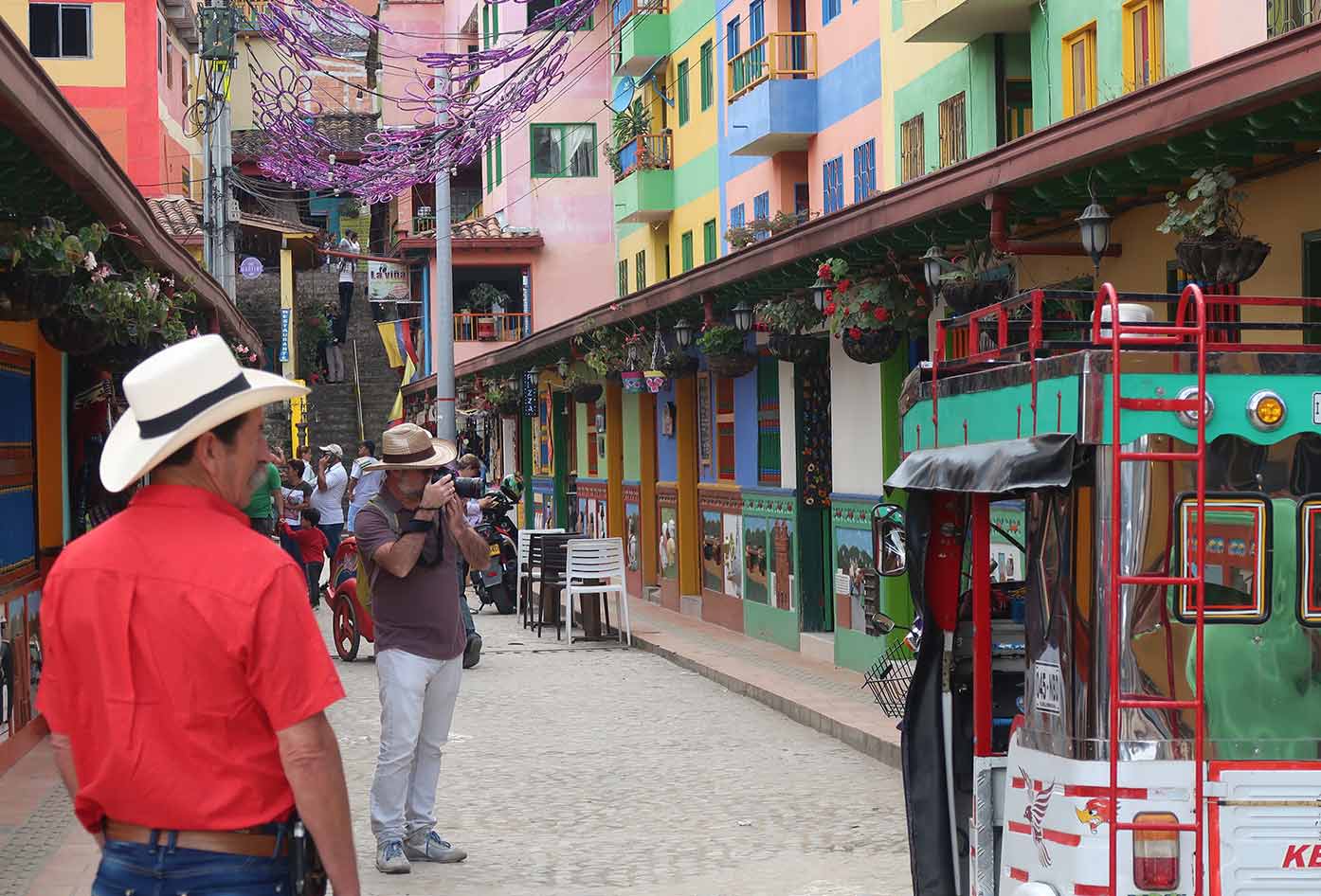 If visiting Medellin, the tours listed in this guide will give you a richer, fuller, more immersive experience of Antioquia and its pueblos.
---
Quick Answer: Day Trips From Medellin
---
Coming to a place like Medellin is something that anyone can enjoy.
Day Trips from Medellin, Colombia
It's an open, honest, and enjoyable city that makes it so easy for you to find things to do.
Just some of the things that I recommend that you do if you're already in Medellin and not yet explored the city include:
Things to do in Medellin
Before you venture outside of Medellin be sure to do the following.
Visit the beautiful Parque Arvi, one of the most stunning natural landscapes that you will come across – it's a beautiful, lush location to enjoy some serenity.
Head on over to El Poblado; a fun and satisfying place to spend your time and to mingle with the friendly locals who'll want to hear about your experience.
Go and watch Independiente Medellin, one of the biggest football clubs in South America.
I talk more about these places in my guide on things to do in Medellin so be sure to check it out.
If you're waiting for the best time to visit Colombia and time it wrong, in Medellin you shouldn't be disappointed with the weather.
All of these make fun and engaging ways to spend your time and to have some fun.
Best Day Trips from Medellin
However, you should also look to escape the city and take on some of the numerous day trips open to you. Where, though?
There is much to see in and around Medellin, but taking a boat trip out to Guatape is a good idea.
You will get to enjoy a far more satisfying trip, with a trip taking you to the Rock of Guatape, a truly special visual experience.
Thanks to the Paisa culture and way of life you'll get to enjoy a satisfying experience by having your live tour guide telling you everything that you need to know about your trip.
From its stunning streets to the awesome old-school facades of the properties, you should find that really goes a long way to making the areas around Medellin stand out to you.
For those who wish to enjoy a classical boat tour of Medellin, this is probably the best place for you to start.
---
Going on a horseback ride, especially with someone you love, is a deeply emotive and enjoyable experience.
I recommend that you do this as soon as you can, with the various trips for horseback adventures helping you to go sight-seeing around various parts of the local nature.
From seeing amazing hummingbirds to wild macaws, you will get to witness nature in a way that you never can from the bustling madness of the city of Medellin.
It's great for first-time riders, too, so you can come here and have some fun even if you have never sat in the saddle before.
Enjoy a rich, fun tour of the Medellin countryside and take in some truly breath-taking views along the way.
---
Do you like to take risks? Then set aside 8 hours to go on a wonderful trip.
With this amazing 330m drop, you will get to enjoy one of the most stunning zipline experiences that you are ever likely to see in this world.
A 1400m length will see you take two flights across a whopping amount of space, giving you the chance to see the world from a whole new angle.
Just 1.5h from Medellin itself, getting here is easy. If you are a natural thrill-seeker then you should find a natural opportunity for yourself to have some great fun here courtesy of this epic zipline adventure.
It's not for everyone, but if you like adventure you'll love this!
---
---
While he's by no means a hero, Pablo Escobar is one of the most interesting people in modern history.
You can take a look at the life and history of one of the most notorious gangsters and drug lords to ever walk the Earth.
This 4/5 hour excursion will see you take in much of his life, going about looking at key locations in his life.
From the soccer fields he built for people to the house where he was murdered, Escobar is a deeply interesting individual.
Though he ruined many lives, he's a massive part of modern history in Colombia, and learning about him can be a deeply educational experience. Definitely, one to take in if you enjoy polarising parts of history.
---
For a good 4-6 hours, you can enjoy taking in various tours of the wonderful coffee venues of Medellin.
You'll get to enjoy tasting and a lunch session, spending time with locals and with your tour guide in either Spanish or English.
This helps you to learn about the amazingly well-received history of coffee in this part of the world – a fine example of one of its most potent and proud exports.
Definitely, a trip that I recommend you try and set up, especially if you are a fan of classic Colombian coffee back home.
This is the kind of trip that you'll struggle to forget – but be prepared for coffee back home to not taste as good anymore!
---
I recommend that you take the Pablo tour if you are looking for an easy way to get some amazing info about the area, as well as an opportunity to take some truly amazing shots as you go around in the cable car.
You'll learn about the history and the culture of Medellin itself, and you'll also get to enjoy spending time here how you wish to do so.
Unlike some of the more rigid day trips from Medellin, you often have a lot of fluidity about what you wish to see and when.
You'll learn about the life of Pablo Escobar, one of the most controversial men in modern history. Does that not sound like plenty of fun?
---
Day Trips from Medellin
With so many day trips from Medellin to now try and plan, your main challenge will be trying to find space for all the fun and the chaos that is about to unfold!
Depending on how many days in Medellin you have, even if it's just one…
Pick up some of the ideas I have listed for you above, and you should find that getting in and out of Medellin becomes so much easier.
📌 Like this article? Pin it…
Missing something? Got tips, tricks & advice we can learn from?
💬 Leave a nice comment or let's start a conversation below!
---
"Dear friend! Some links in this post contain affiliate links. Meaning, if you click through and make a purchase, book a hostel or sign up for a tour, I may earn a small commission at no additional cost to you. Your support means a lot and helps me to keep traveling and maintaining the quality of this site for you."