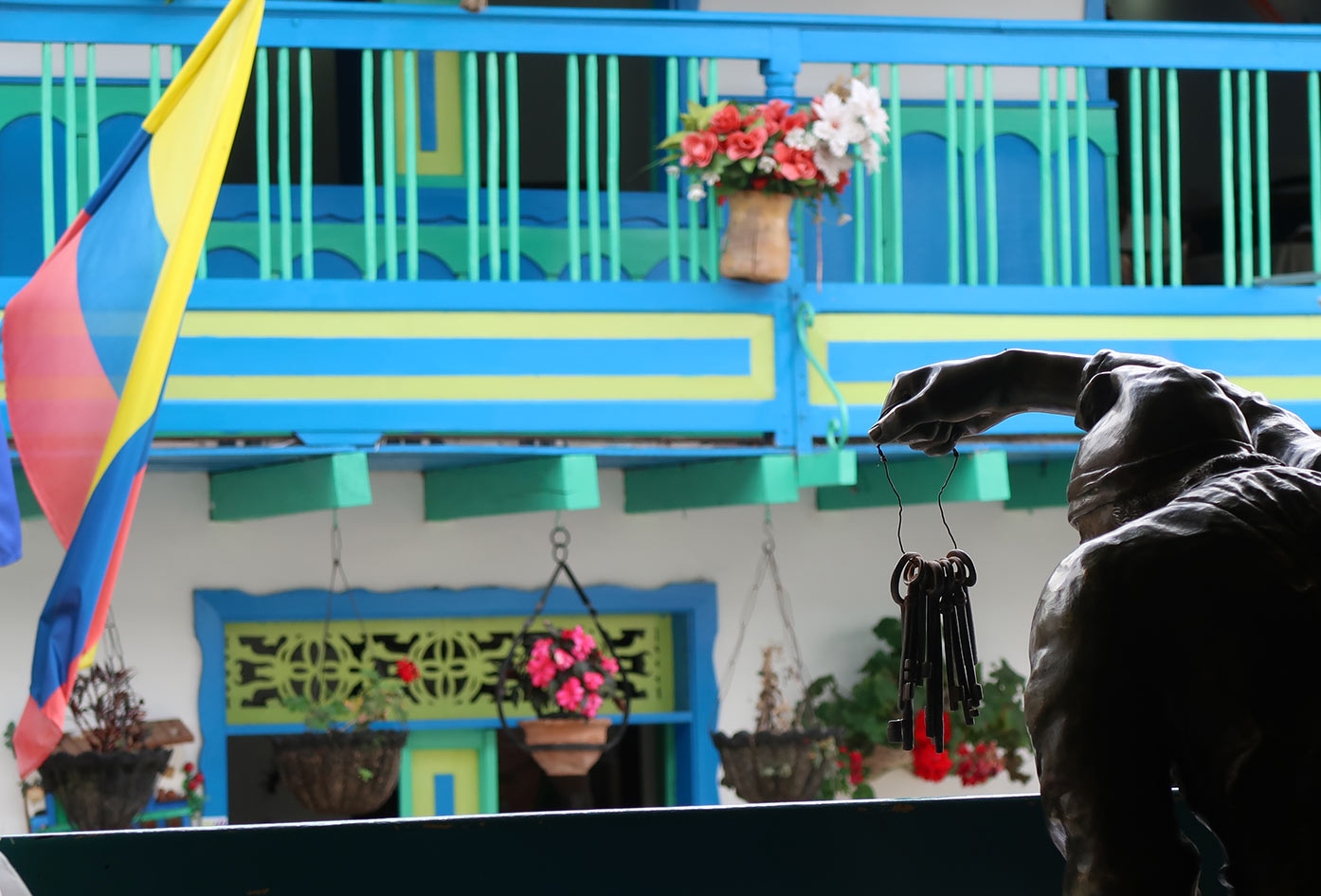 Are you going to travel from Medellin to Salento by bus?
In this article, I'll show you the most efficient way to get to Salento.
Medellin is the second-largest city in Colombia! The weather is great, but if you want to make the most of your stay in Colombia, you'll need to get out of the city to see what else there is on offer.
Salento is one of the most popular towns in Colombia and if this happened to be your first time in Colombia; you're going to love it here.
Below I'll break down how to get to Salento from Medellin using public transport (with a stop on the way), so you can travel with confidence.
How to Get From Medellin to Salento
Salento is located in Quindío, and because of the lack of roads leading from Bogota, this town has conserved its traditional life.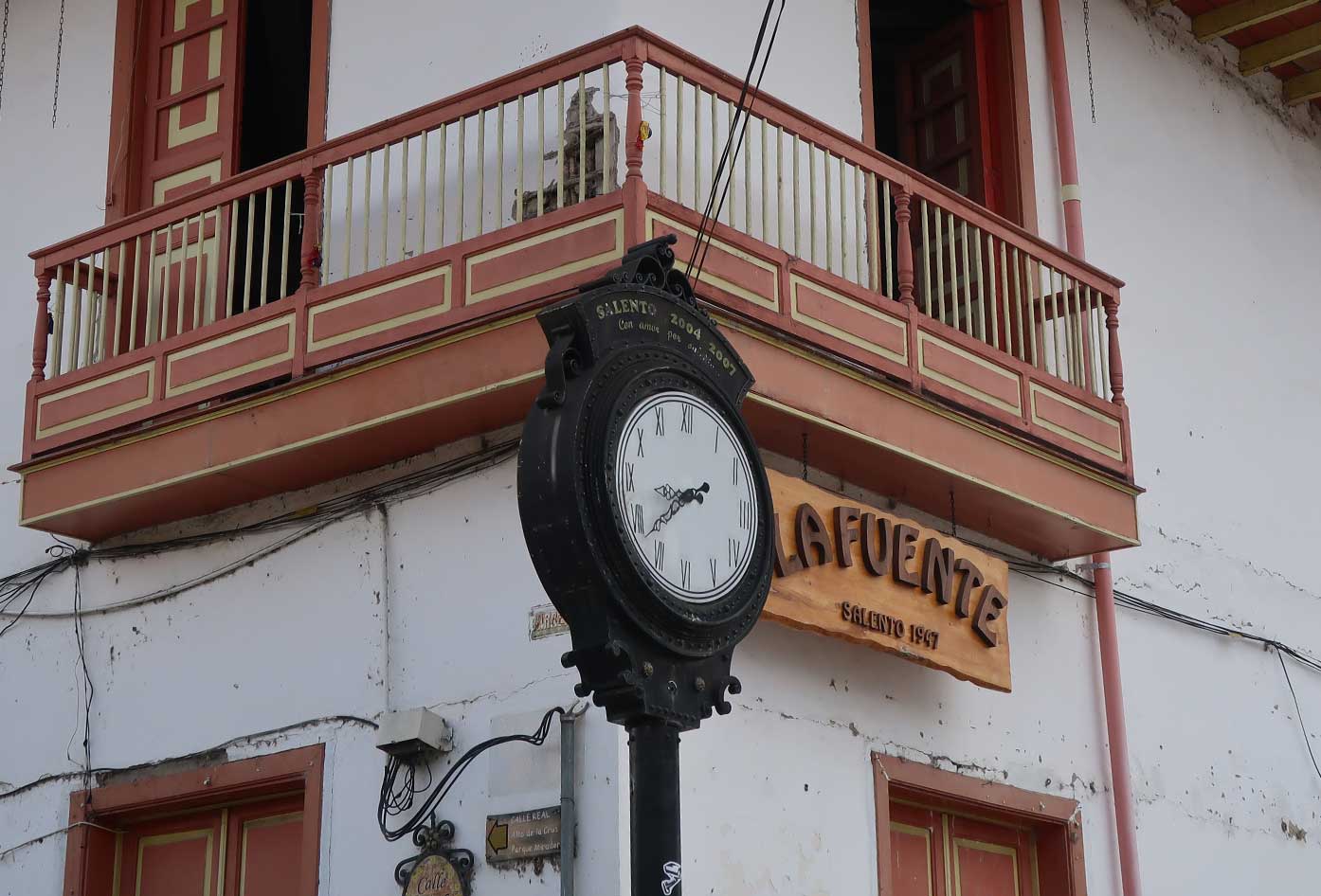 You really feel this when you compare it to other towns you'll find in Colombia's coffee region, also known as the Eje Cafetero.
Many backpackers and travelers arriving in Salento are visiting to be able to get to Cocora Valley and see the wax palm trees.
Heading to Salento from Medellin is a great idea if you want to experience an, even more, rural side of Colombian culture.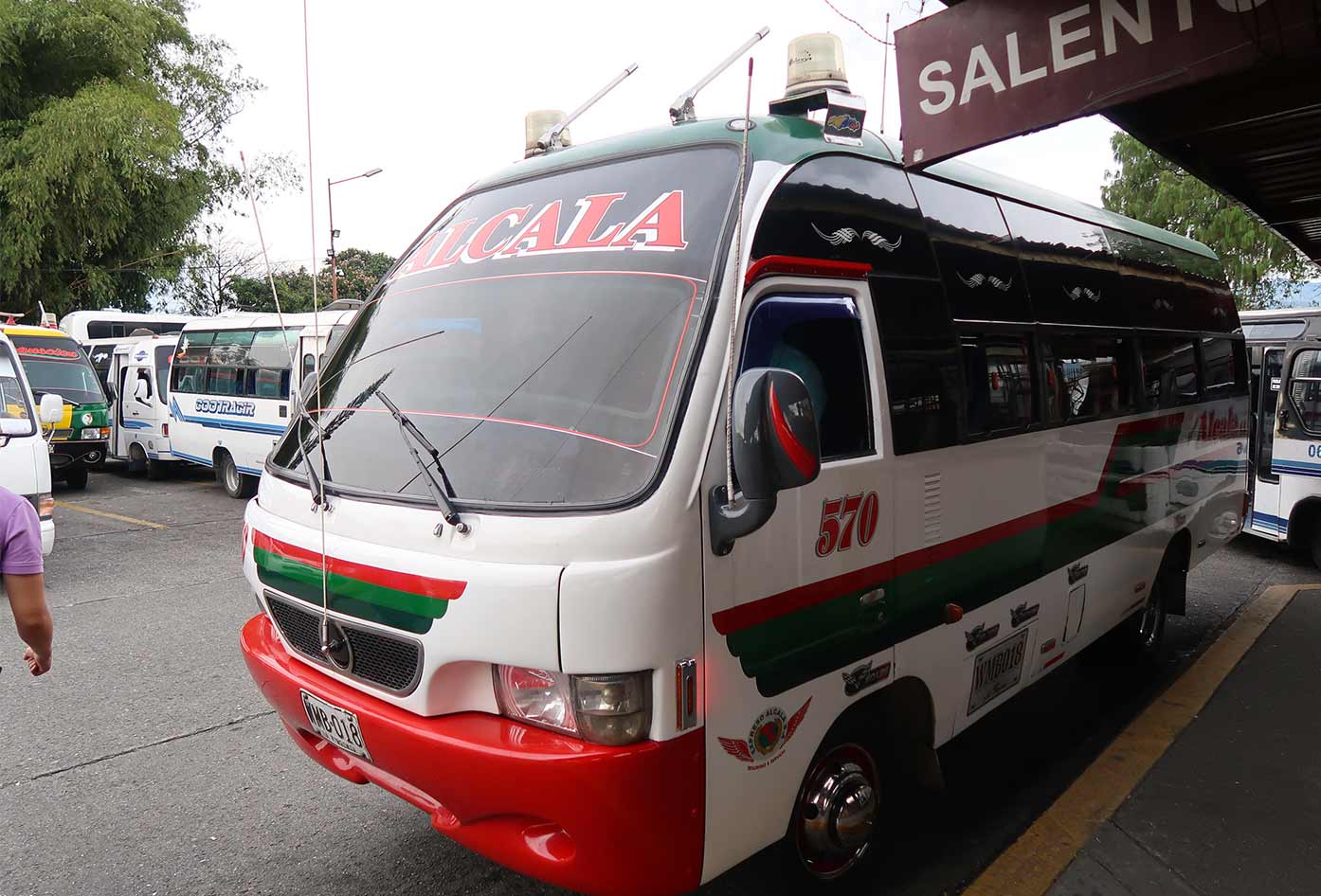 When traveling to Salento from Medellin, you must make a stop somewhere along the way. What I did was to travel to Armenia.
From Armenia, you take another small local bus to Salento.
You'll need to book out half a day for this journey, unlike other day trips from Medellin you likely need to wait around a little.
If you leave early from Medellin, which I recommend you do, you'll likely be very hungry by the time you get to Armenia.
How far is Salento from Medellin
If you look on the map (shown below) you find that Salento is only 248 kilometers (154 miles) away from Medellin.
This in theory is a 6-7 hour trip but it often takes longer due to complications on the road. Not to mention the dreaded Mulas that slow down the flow of traffic along the way.
If you're sensitive to motion sickness, this ride can feel like it takes a 100 years. So carry any aids you know of to alivate that queasy feeling.
Medellin to Salento Map
See this map of Colombia to acquaint yourself with the journey. It should take around 6-7 hours in total in total from Medellin.
The good news is that there is more than one way to get to Salento from Medellin; you can go direct. However, I recommend you don't.
Also with so many things to do in Salento (and along the way), you may just want to block out a few extra days for this region.
Best tours to do in Salento:
Unless you are in a rush, by going direct, you will miss out on seeing the Termales at Santa Rosa de Cabal and by-pass Armenia, another cute historical town that Colombia has to offer.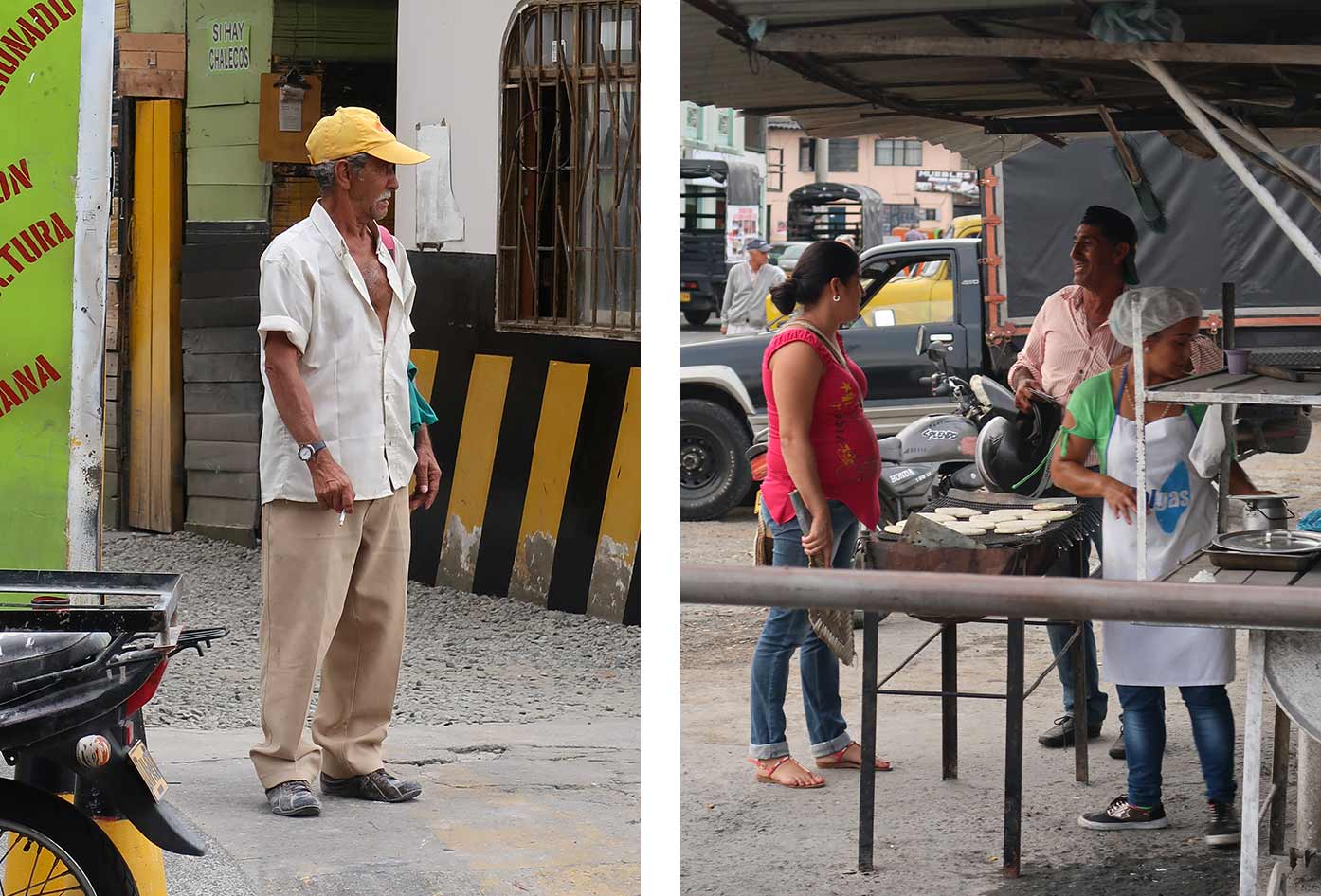 Either way, you'll need to get yourself to the South bus terminal in Medellin to take both options. If you want to go direct to Salento; you'll need to book with Flota Occidental.
Note that on this direct service, there is no toilet.
This direct bus service operates on a first come first served basis, meaning you'll need to book your ticket early to guarantee to get a seat. Check availability for the hostels in Salento before you arrive.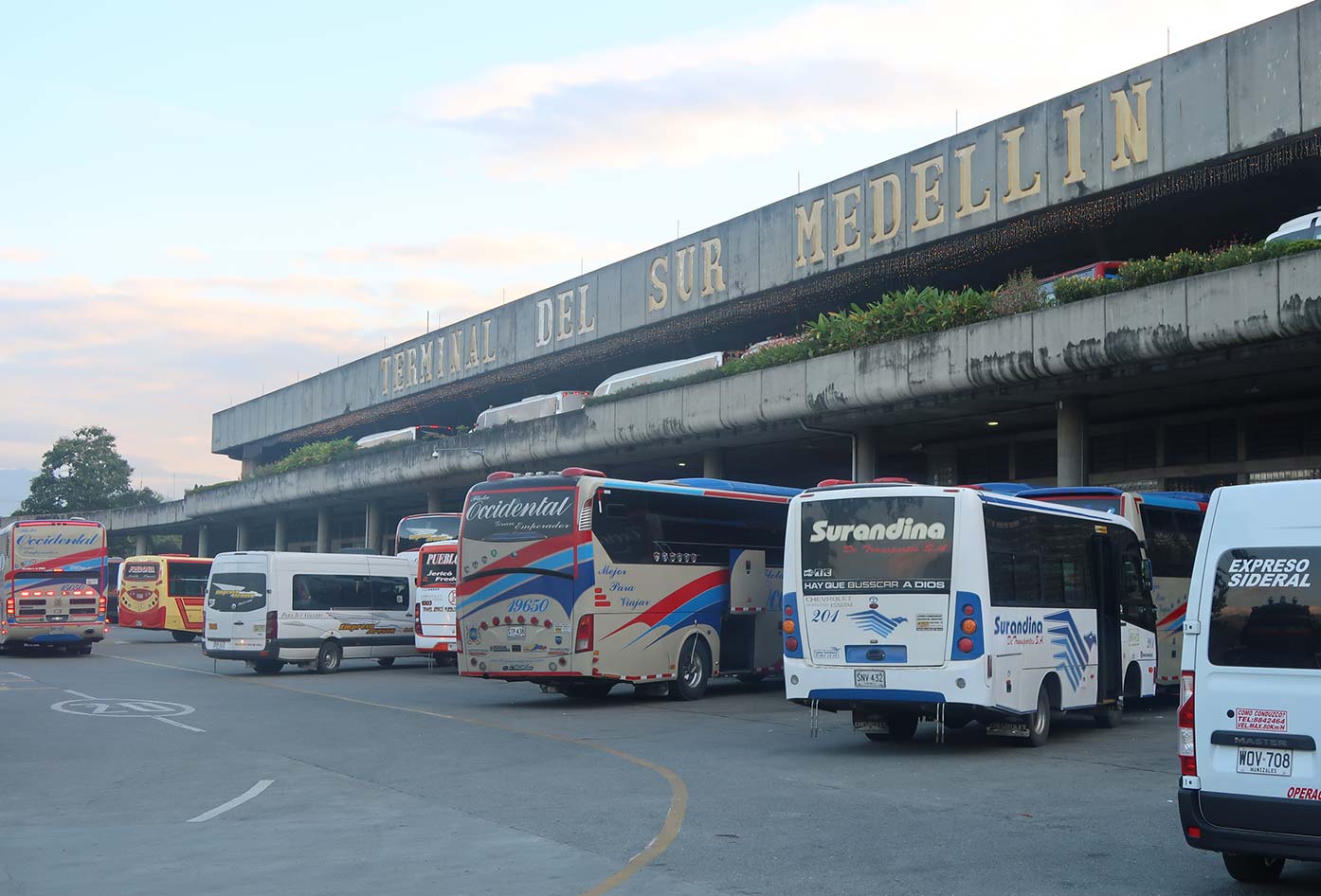 Five scheduled buses that leave Medellin's southern bus terminal daily. You can check out Flota Occidental to get the most up to date info.
If you can, it is always best to reserve your ticket for the bus journey in advance. This will help you save time in the long run.
Empresa Aruca is another company that has daily for a slightly lower cost.
The bus schedule for Salento from Medellin with Empresa Aruca:
4:30 am
6:30 am
8:45 am
9:45 am
9:45 am
11:00 am
2:00 pm
3:00 pm
6:00 pm
The fare from Medellin to Salento with Aruca costs 45,000 pesos
Do you speak Spanish? If not and you're staying in a hostel in Medellin; you can get somebody who works there to call and help you reserve tickets.
From Medellin to Salento Ticket Advice
Remember, if you're not taking the direct bus; you'll have to stop in either Armenia or Pereira. It is up to you which you choose.
What I did was mix it up. So, on the way back, I went via Pereira and stayed over there for one night.
The bus drops you off at the entrance to Salento, next to an outdoor food area where you'll find numerous trailers to buy food (if you're hungry).
Are you staying at famous Viajero Hostel by any chance? If so, you won't have to walk far but remember it gets chilly in the evenings.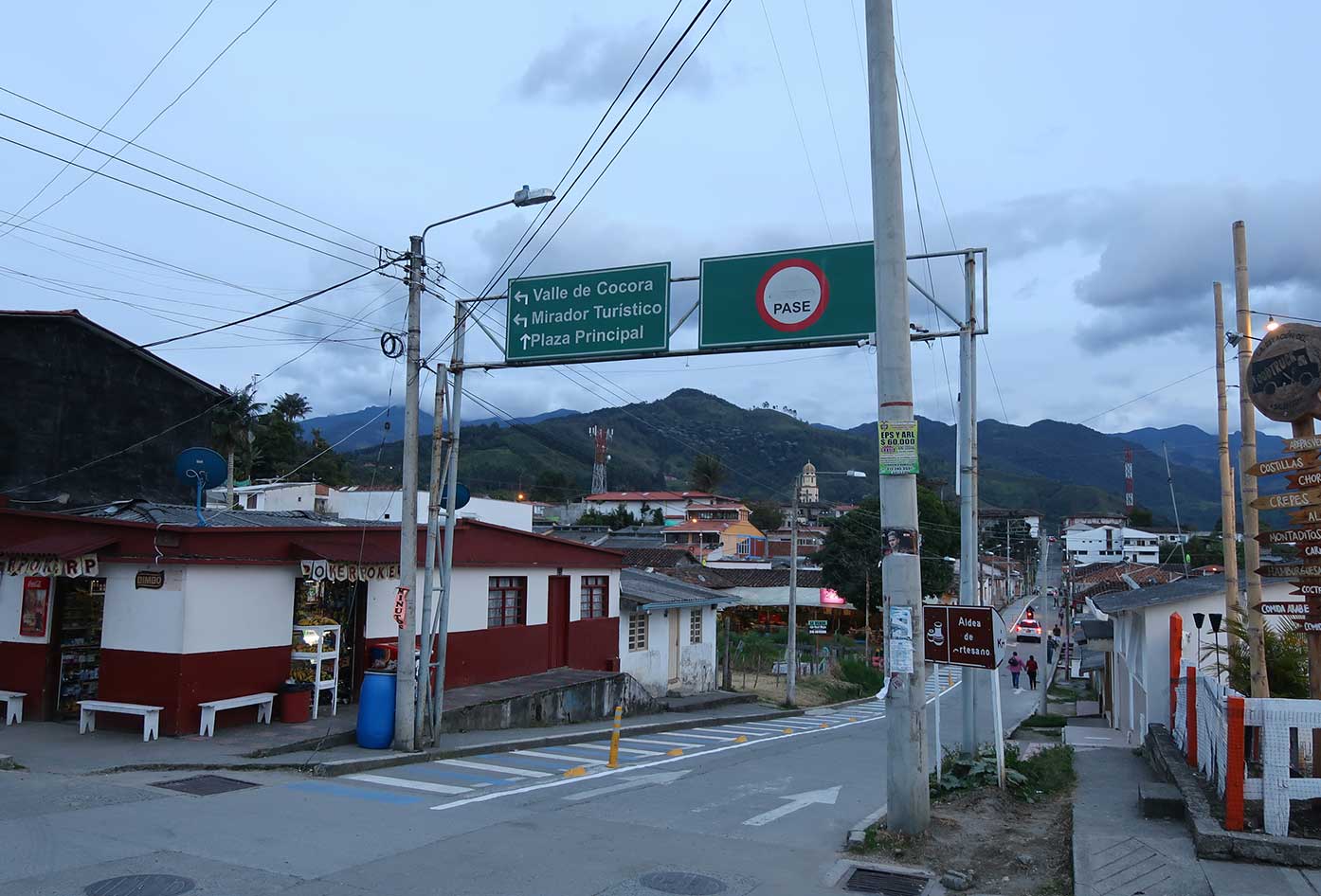 I arrived in Salento from Armenia just as it was going dark so, as I always say, the earlier you set off, the better–unless you have already decided you are going to take the night bus.
Always plan for a late arrival just in case. My complete journey was supposed to take six hours, but it was more like eight or nine hours.
Medellin to Salento Travel Advice
If there are complications on the road (they'll set you back), the ticket operator will normally give you that information when buying tickets.
Here's some more information to make your trip more relaxed.
Here are some crucial things you'll need to know:
The bus will likely take longer than advertised
local buses, you'll have to wait for them to fill up before leaving
Not so important but useful things to know:
Try to pick a seat at the front of the bus
Always keep your luggage in your sight at all times
Carry a decent water bottle with you that you can refill
As soon as you get off the bus, you'll see an open back 4×4; they are called Willy's. These are the taxis in Salento you use to get around.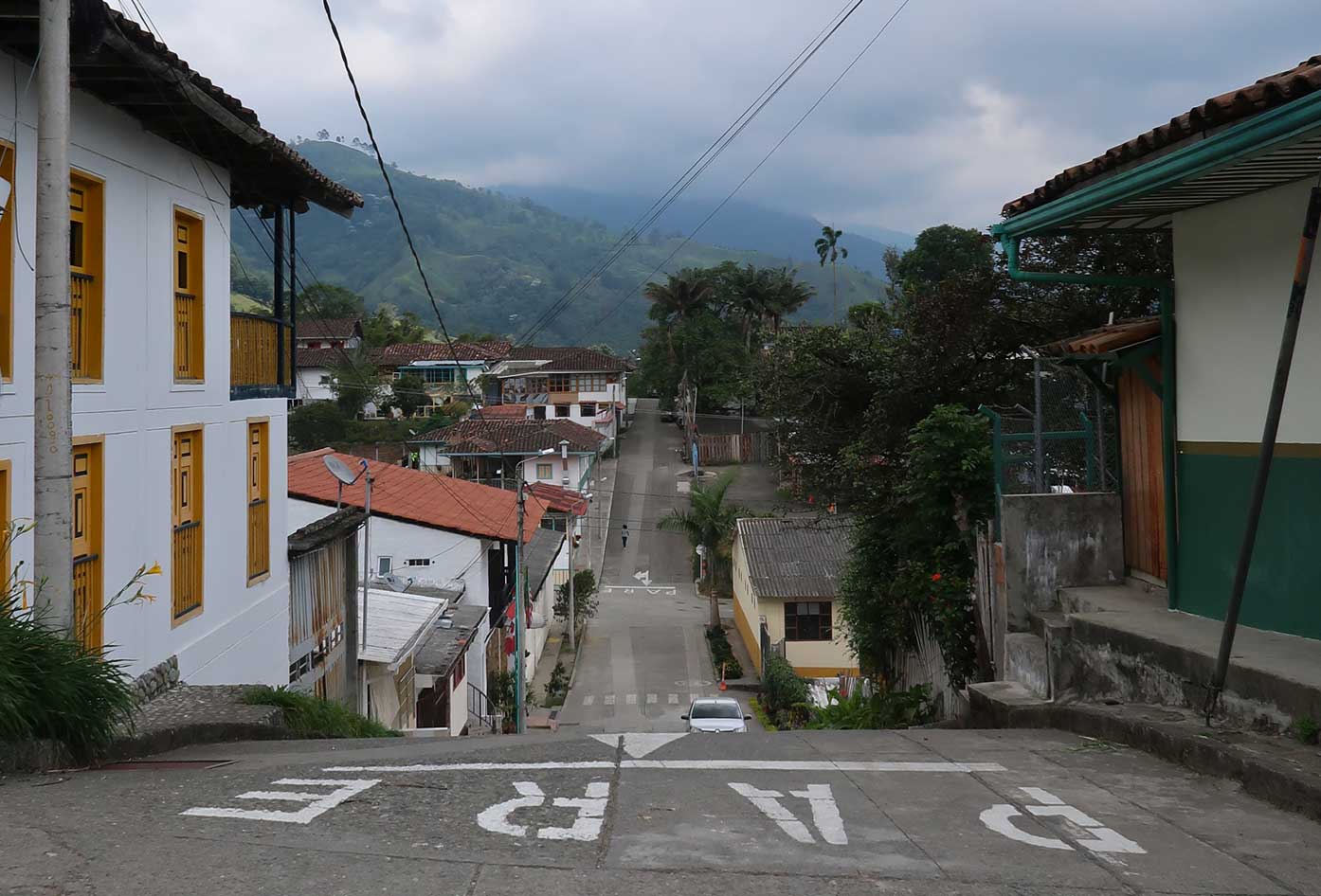 Let the driver know where you're going, and they'll gladly take you to your hostel. I stayed in Posada Casa, and it was only a short walk.
Salento is very hilly, so depending on how tired you are or not, you may just want to walk.
Where to Stay in Salento
Have you sorted your accommodation? Here are some of the best places to stay in Salento if you were staying overnight.
3 reasons to stay here
Close to the Main Square
Terrace and a Shared Lounge
Quiet and Clean
When looking for a centrally located hostel with party vibes that provides you with a decent clean room to rest. Posada Casa is perfect!
---
Here's a great recommendation for Salento if you were looking for a more luxury style hotel or you feel like a rest from staying in hostels.
Best Things to do in Salento
No doubt, you'll be wondering what to do in Salento while here, right?
Below are some activities you can get acquainted with during your stay.
Explore the Valle de Cocora (Cocora Valley)
Cocora Valley is a special place you can easily visit from Salento. It's home to the national tree, the Quindío wax palm, which is a symbol of Colombia and such an amazing sight.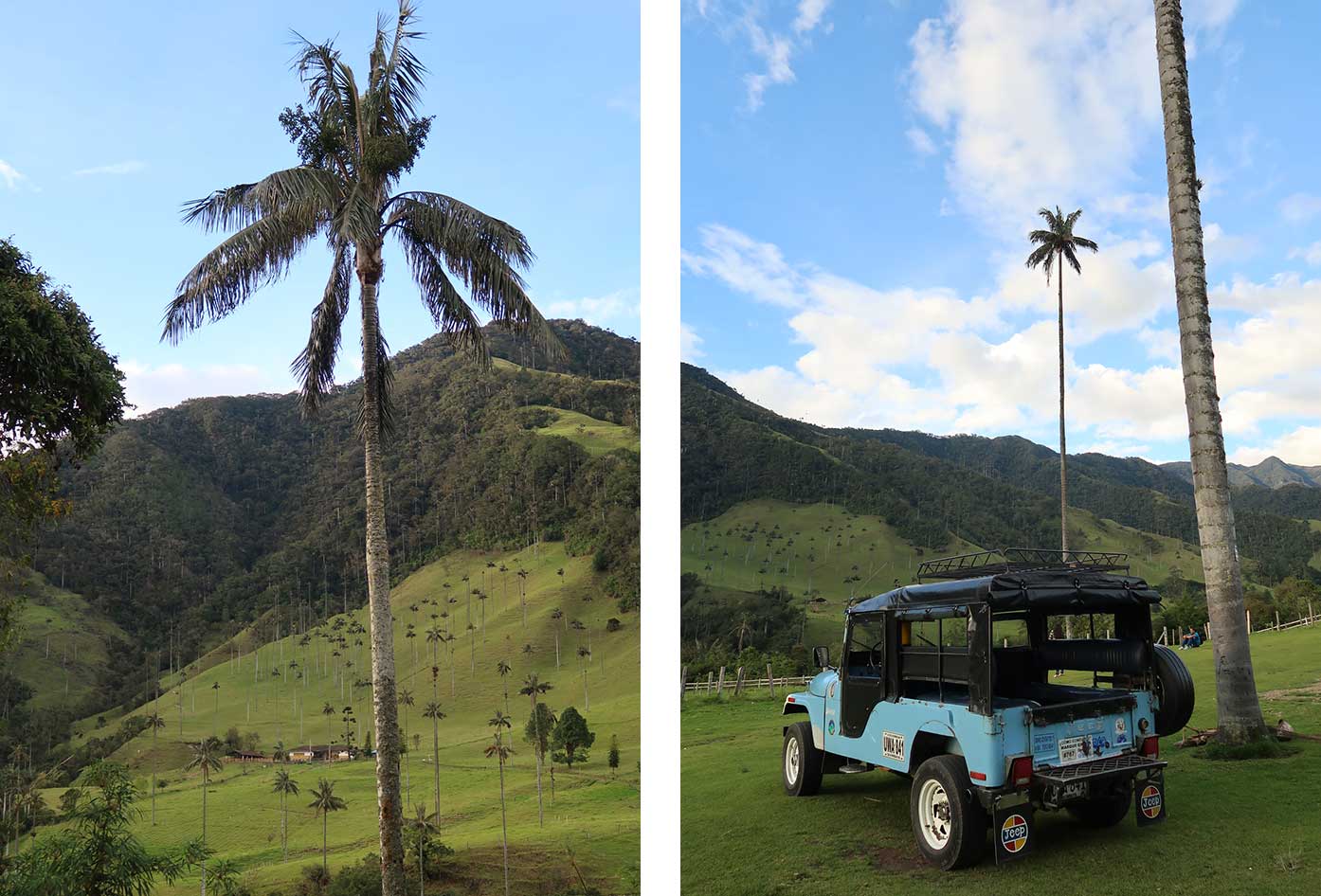 It's probably the tallest looking palm trees you've ever seen. The setting is quite surreal.
You can take a local jeep from the main square that'll take you to Cocora Valley. From there you can do horseback riding or hiking.
On arrival, you can find a tour, or you can explore it by yourself.
Try the best Colombian Coffee
Salento has a great selection of coffee shops where you'll find some of the finest Colombian coffee. If you're looking for an authentic cup, my personal favorite is Café Jesús Martín.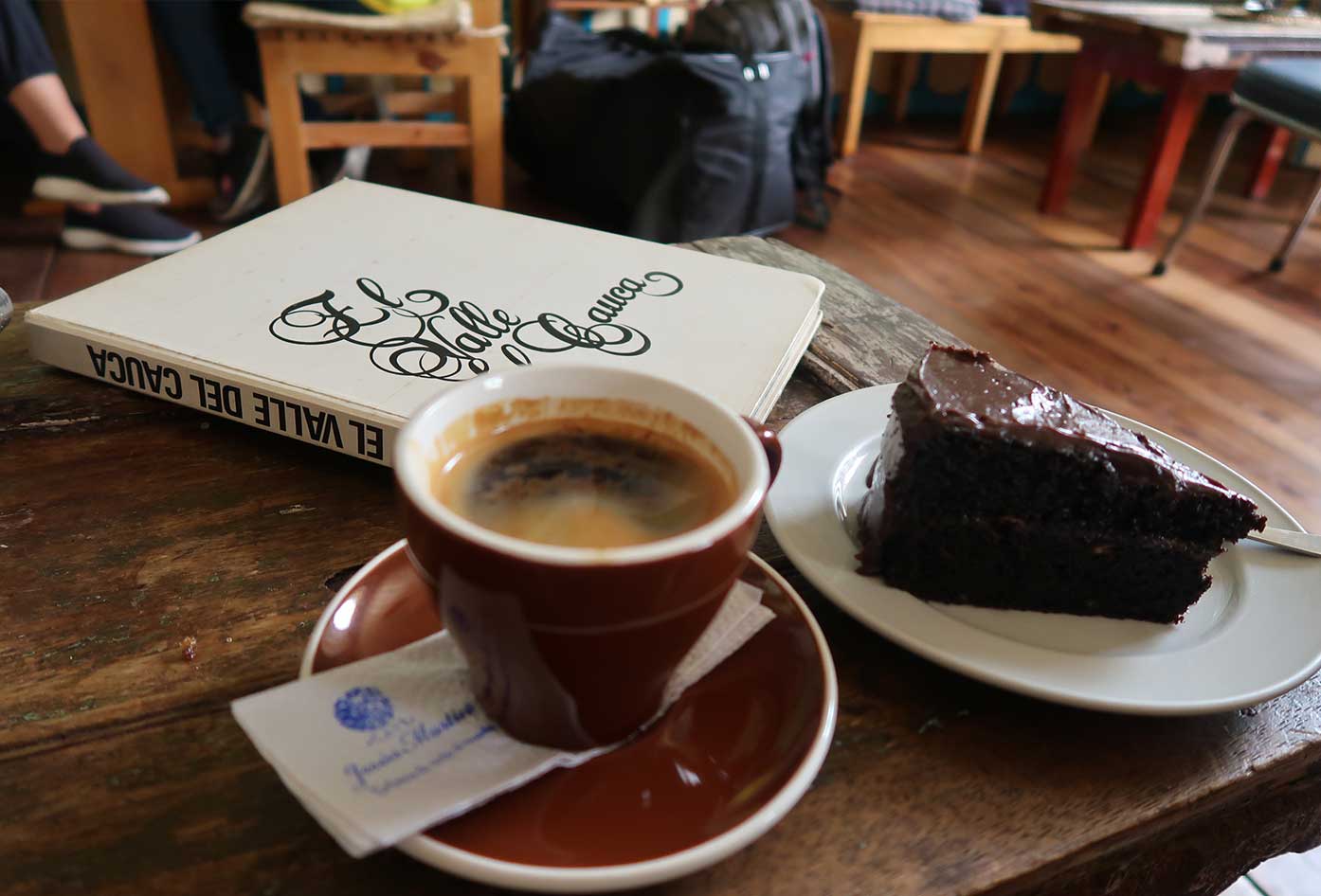 If you don't visit a coffee farm, then you'll want to get something to take back with you. Here's the place. Make sure you visit at least once. If you don't drink coffee, maybe try one of their delicious cakes.
Eat Trout and Patacon
Most Colombians know that Salento is the ultimate place to eat trout. It's not just the trout, though, that gets everyone excited. I think it's the oversized patacon that they serve with it.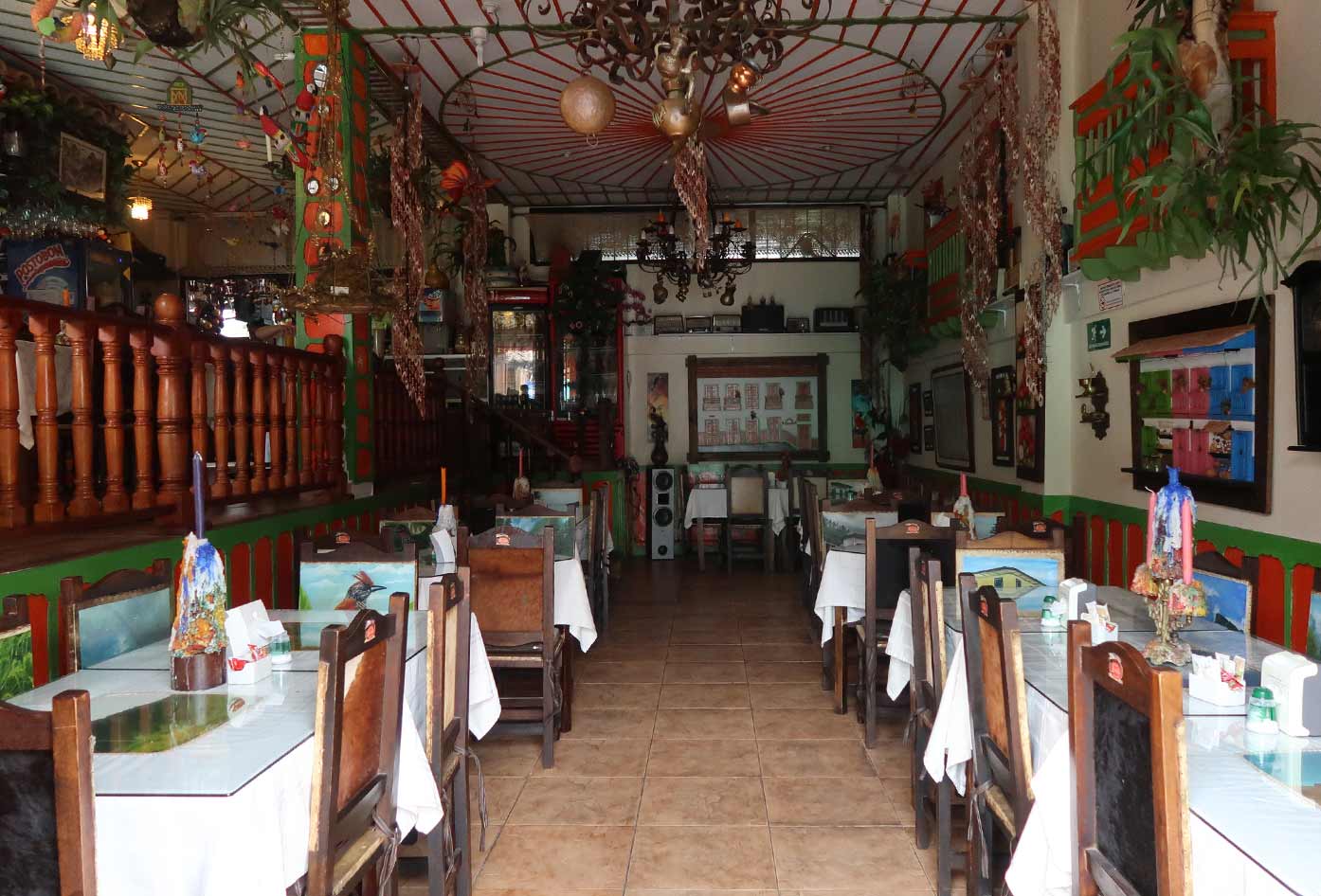 The restaurant Donde Laurita is the one that locals recommend. You won't be disappointed as the food and service are of a high standard.
It is worth mentioning that most restaurants in the main square accept credit cards so, if you're low on cash, you can still get a decent meal.
Do A Coffee Tour
If you've not yet had the chance to spend time exploring Colombia's coffee region, now is perfect time to take part in guided a coffee tour.
The Ocaso Cafe Tour is a popular one and rightly so as the tour is really worth it. With those amazing views, you can walk (downhill) to the farm in about an hour from the main square.
Popular coffee tours to do in Salento:
You'll get an English-speaking guide, who'll show you how to pick your own coffee beans and guide you through the whole process.
People Watching in the Plaza
This is one of the most overlooked things to do in Salento. Sit, be quiet and watch how the people of Salento go about their day-to-day. It is a rewarding experience.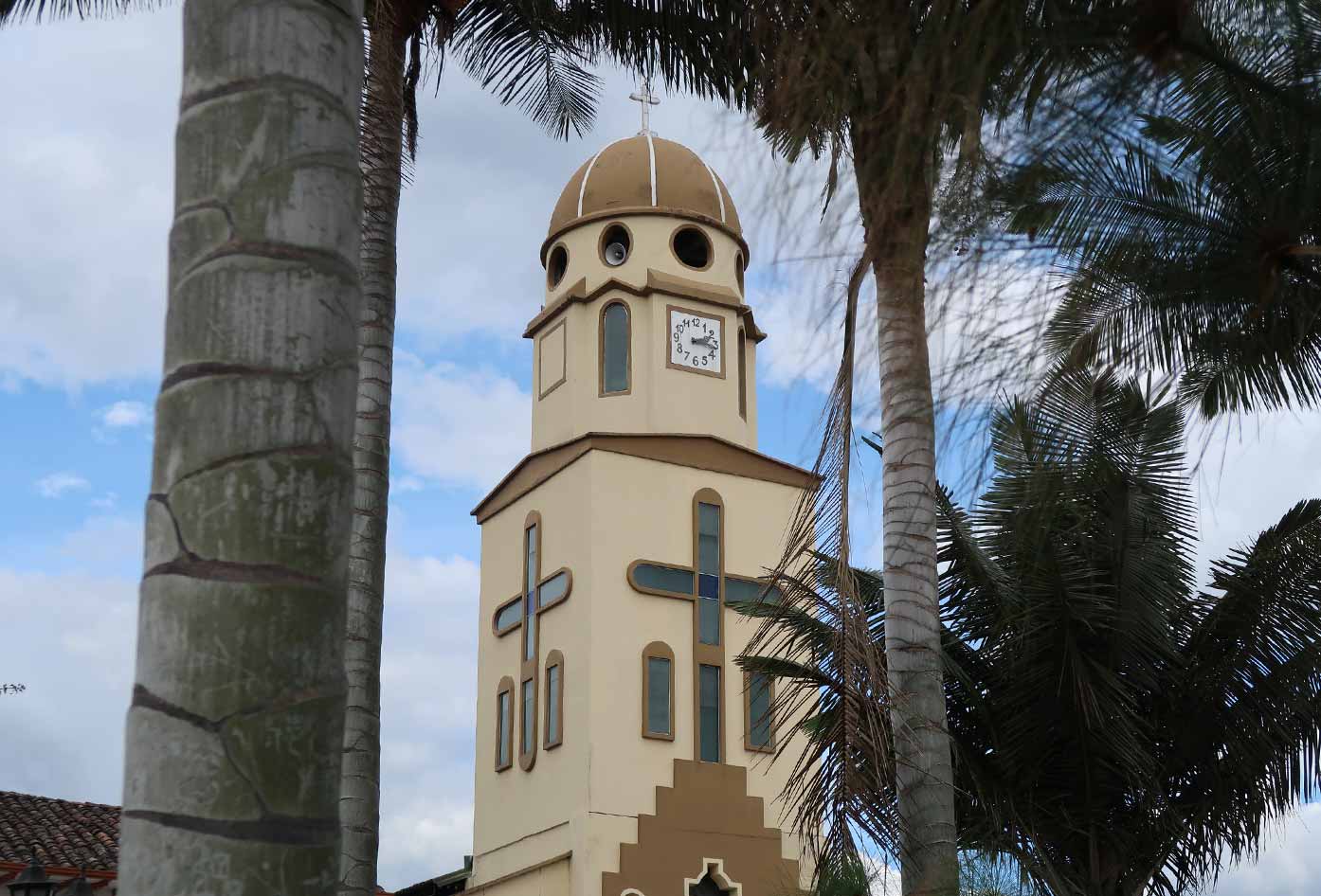 As I mentioned earlier, the hills are very steep in Salento, so the main square will become a regular rendezvous spot for you either way.
You'll get views of the church and the mirador if you position yourself right. If visiting on a weekend, you'll see how the town comes to life.
Got Travel Insurance for Colombia?

Designed by travelers, for travelers, World Nomads covers more than 150 adventure sports and activities so you can explore your boundaries.
Salento, Colombia FAQs
See these frequently asked questions about visiting Salento:
---
Getting From Medellin to Salento
So, no matter how you decide to travel to Salento, this guide is designed to give you the tips to be able to arrive with ease.
No need to plan too far ahead when traveling to Salento from Medellin, but reserving your accommodation in Salento before-hand is recommended.
Remember to keep your belongings close to you at all times and, of course, enjoy the ride. The views are spectacular.
Will you be heading over to the capital (Bogota) after this? Why not check out more hidden gems in Colombia before making up your mind?
📌 Like this article? Pin it…
Did this help with your search getting from Medellin to Salento?
💬 Leave a positive comment or lets start a conversation below!
---
"Dear friend! Some links in this post contain affiliate links. Meaning, if you click through and make a purchase, book a hostel or sign up for a tour, I may earn a small commission at no additional cost to you. Your support means a lot and helps me to keep traveling and maintaining the quality of this site for you."