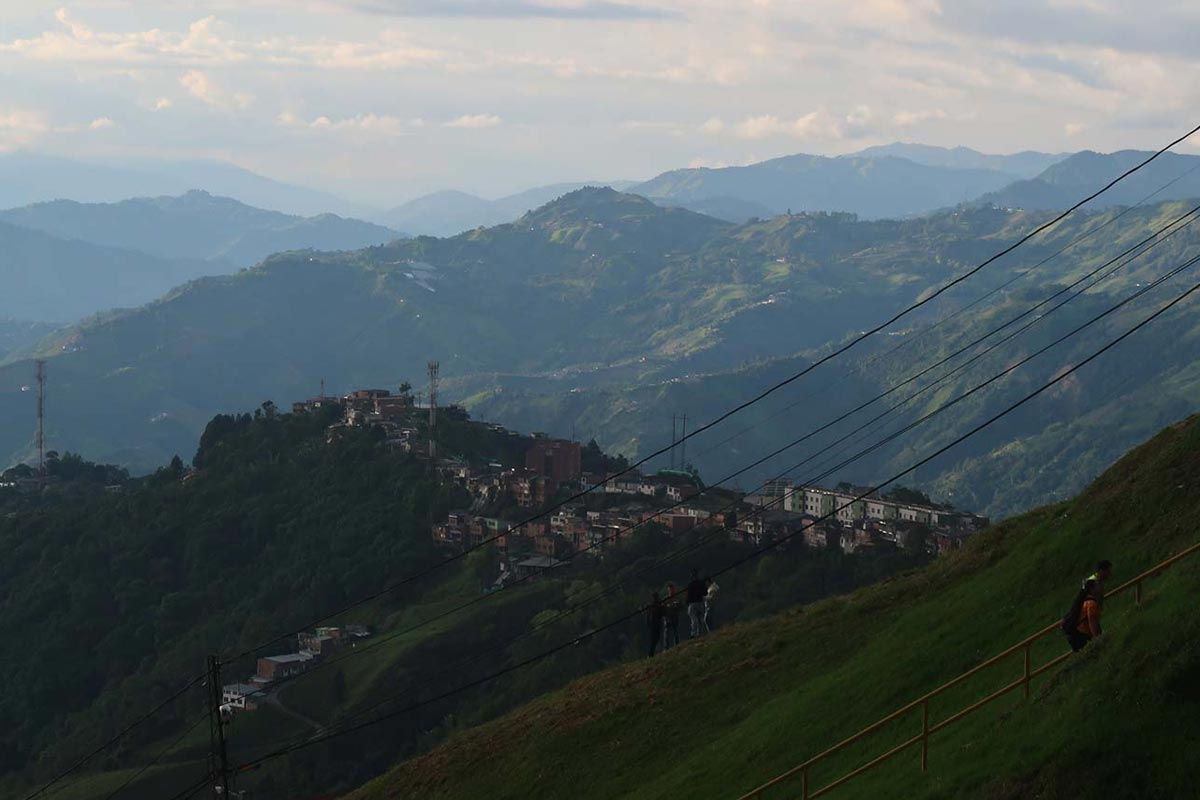 Welcome to this guide to the Eje Cafetero in Colombia.
El Eje Cafetero or "Coffee Triangle" is Colombia's coffee axis and one of the most popular touristic destinations, especially among coffee lovers.
In recent years, the Eje Cafetero has received more visitors than in previous years as more and more people discover it.
With its many rural attractions and incredible charm, the Colombian coffee region has gained a lot of popularity with all types of travelers.
Eje Cafetero in Colombia
If you want to taste the best Colombian coffee, learn about its history, and have wonderful adventures, the Eje Cafetero is the place to go.
In this guide, I'll show you what to expect from a trip to the coffee region as well as give you some advice on safety and exactly which places to go.
Where Is the Eje Cafetero?
The Eje Cafetero can be found in Quindío, a Colombian department that consists of three major cities, Manizales, Pereira, and Armenia.
That's why it's known as the coffee triangle and it contains more wonders than you can think of. It's located in the Paisa region, so the area is quite rural and it's the center of coffee growth and production.
Within this coffee triangle, there are many charming towns to discover, like Salento, and it's also full of natural wonders such as the Quindio wax palm (Colombia's national tree), and this is the best place to admire it.
Is the Eje Cafetero Safe?
Yes, the Eje Cafetero is safe to visit but it's important to keep in mind that it's a rural area, so you need to practice basic travel safety to avoid danger.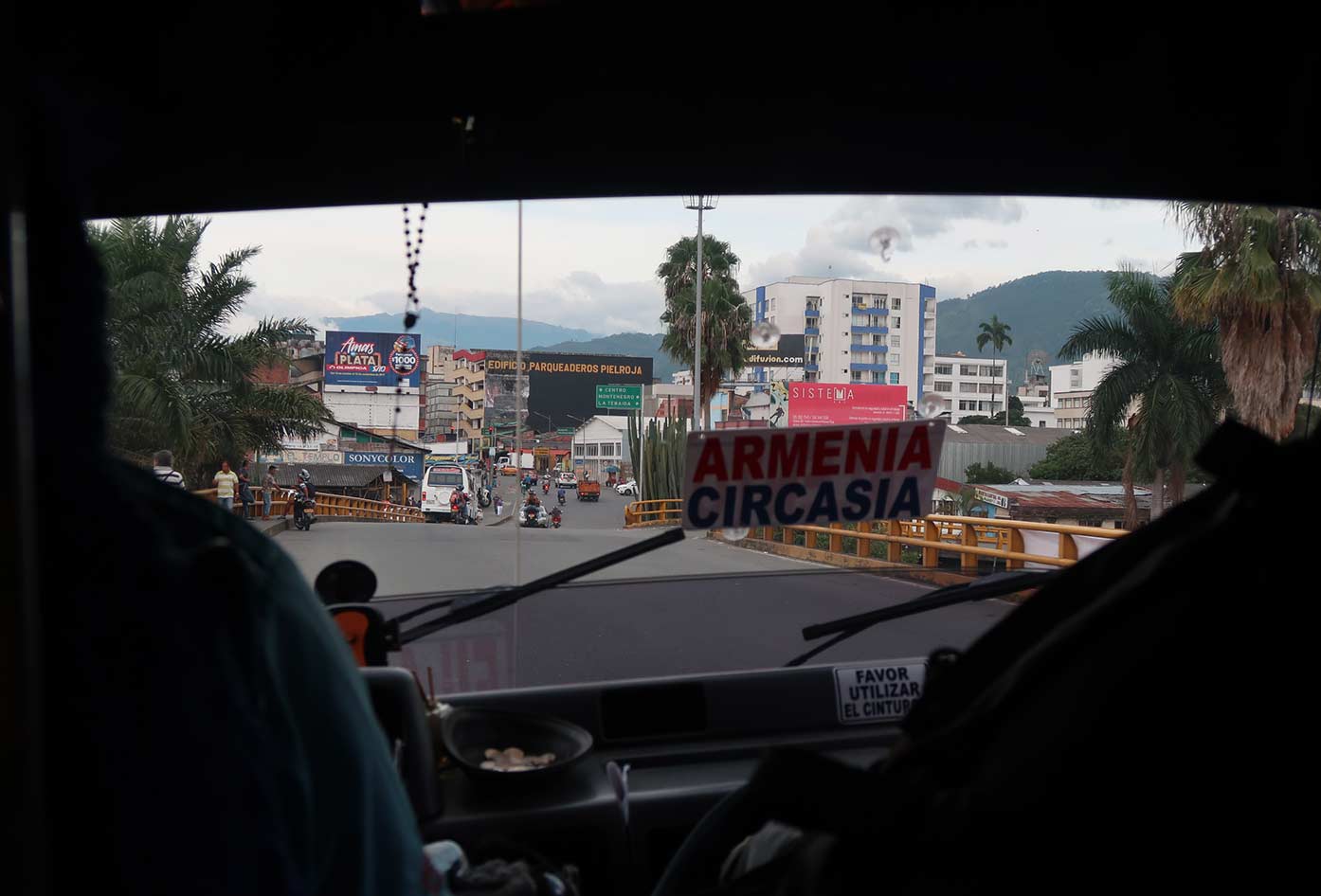 Colombia is not what it once was and it has improved a lot in terms of safety, which is why more and more international tourists are visiting the country. However, it's very important to use your common sense and always be cautious about everything you do.
Read this Colombia safety guide first, then by having a schedule and doing research can help you avoid common dangers as a traveler. The more you understand the possible risks, the easier it is to avoid them.
What to Do in the Eje Cafetero
When it comes to knowing what to do with your time, below I'll break down some of the activities you can get up to in Colombia's coffee region.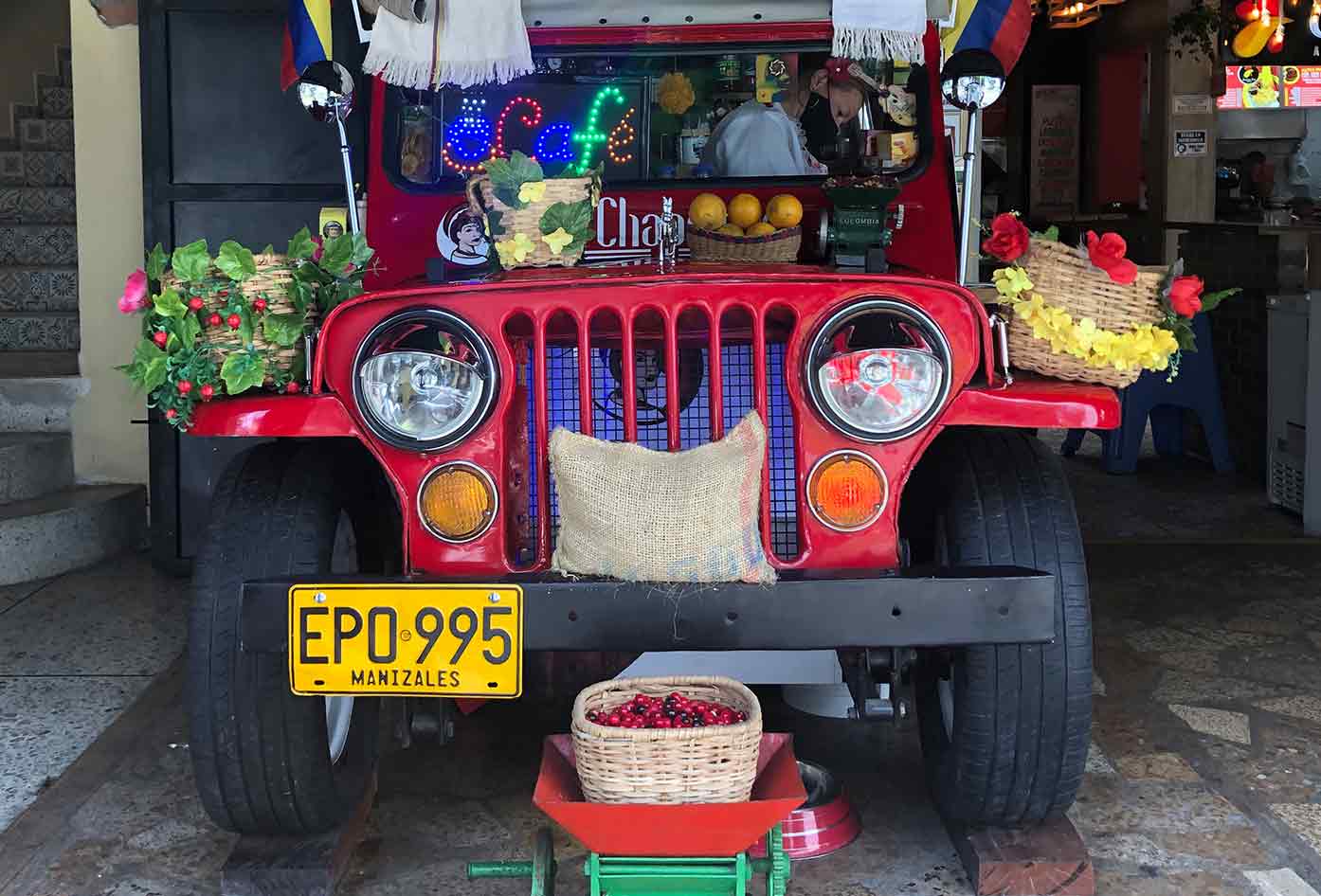 That way, no matter where you end up, whether it be Risaralda, Caldas, Quindio, Tolima or the Valle del Cauca you'll have plenty of ideas on what to expect when in these regions so you can decide if it's for you or not.
Visit Coffee Farms
The number one thing you need to do when you visit the Eje Cafetero explores coffee farms and take coffee tours in Colombia.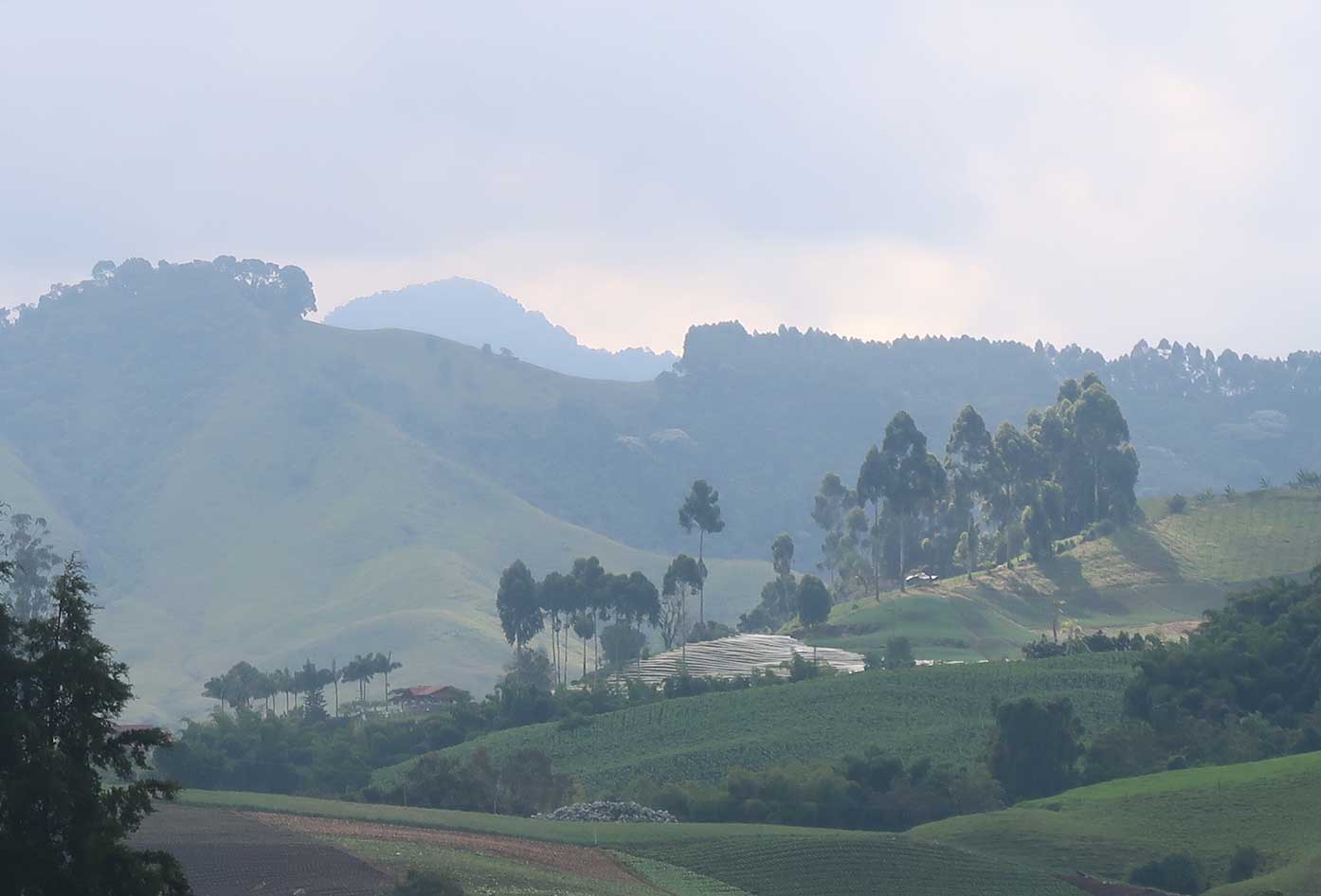 They are truly wonderful and they are the essence of Colombia's coffee axis. As you can imagine, there are plenty of coffee farms you can visit, particularly in Salento, and they are very easy to reach.
For example, the Ocaso coffee farm is the largest one in the area and it attracts more visitors, so it's the best option.
However, if you want to avoid crowds and keep it small, you can visit the Don Elias coffee farm, which is the smallest one but also the most familiar.
Ride in a Willys Jeep
What on earth is a Willys jeep I hear you ask? Well, Willys jeeps, simply called Willys, are iconic and very representative of the Eje Cafetero.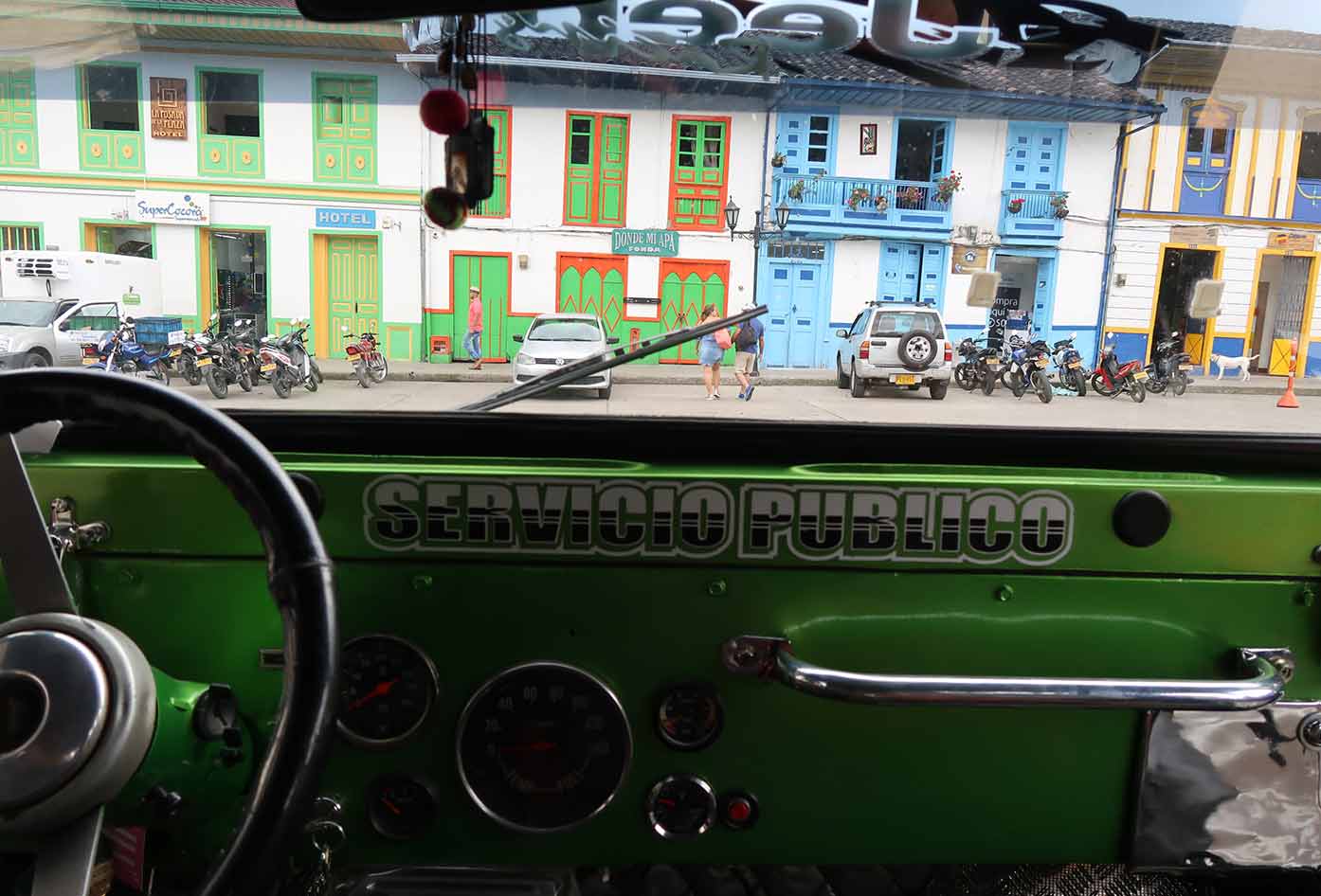 Travelers to the Eje Cafetero can take rides in these jeeps and explore Colombia's coffee axis with locals.
These Jeep rides are so much fun and they are a great way to take all the scenery in and really settle into the ambiance of the Eje Cafetero.
Willys will be seen all over the place, particularly in places like Salento where there are a lot of hiking, trekking, and outdoor activities.
Since these ex-military jeeps are predominantly used by Colombian farmers you'll see them loaded with everything from giant coffee bags to plantain or both other exotic Colombian fruits that a local to the region.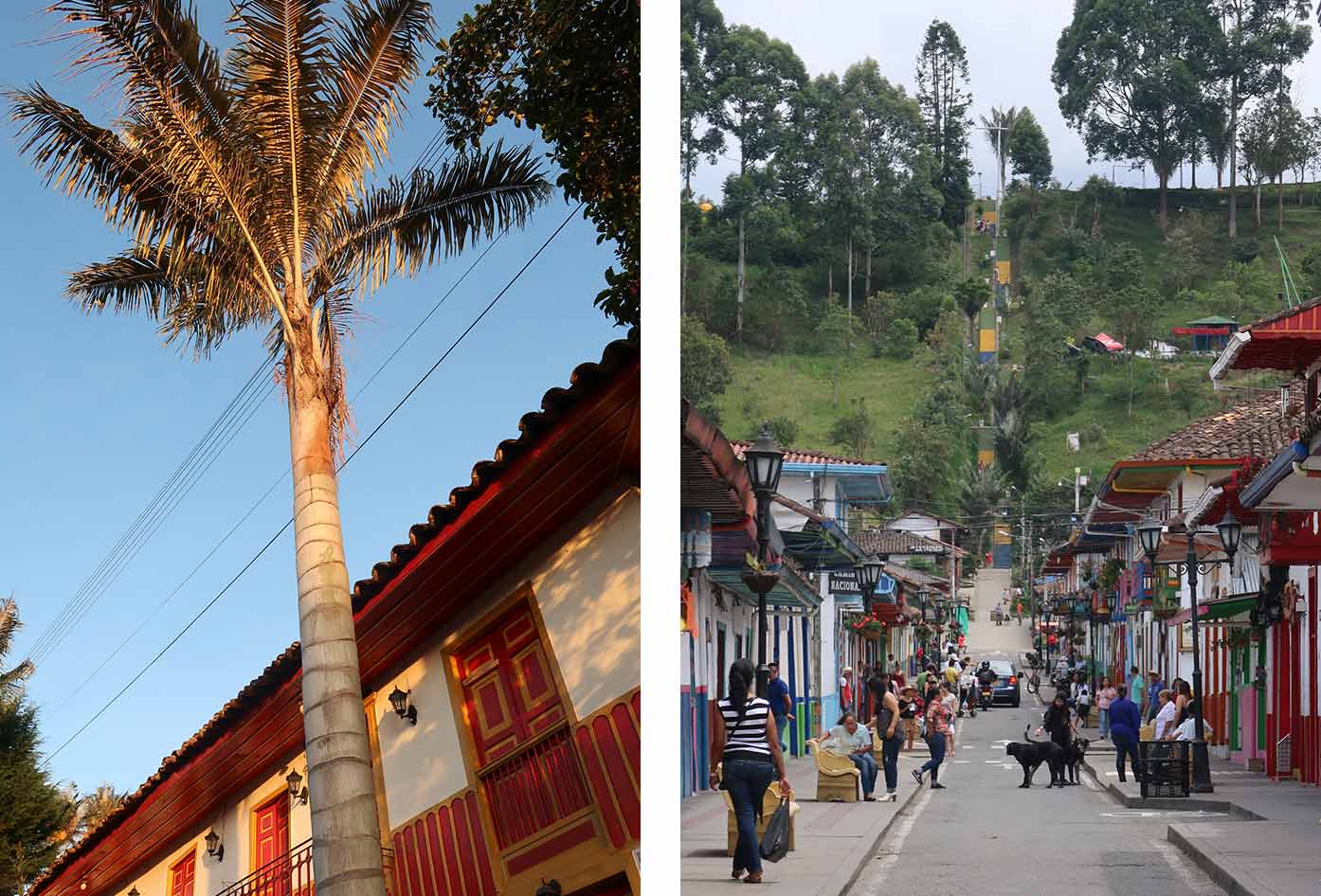 You can check to see which coffee tours in Colombia offer a ride in a Willys jeep, which is not uncommon. That way you can have that experience under your belt because it's the most common way to navigate the region.
Eat Typical Street Food
No matter which country you find yourself in, street food is a big part of visiting a place and enjoying it to the fullest. Even if you are on a diet, or are watching what you eat, you should give typical street food a taste.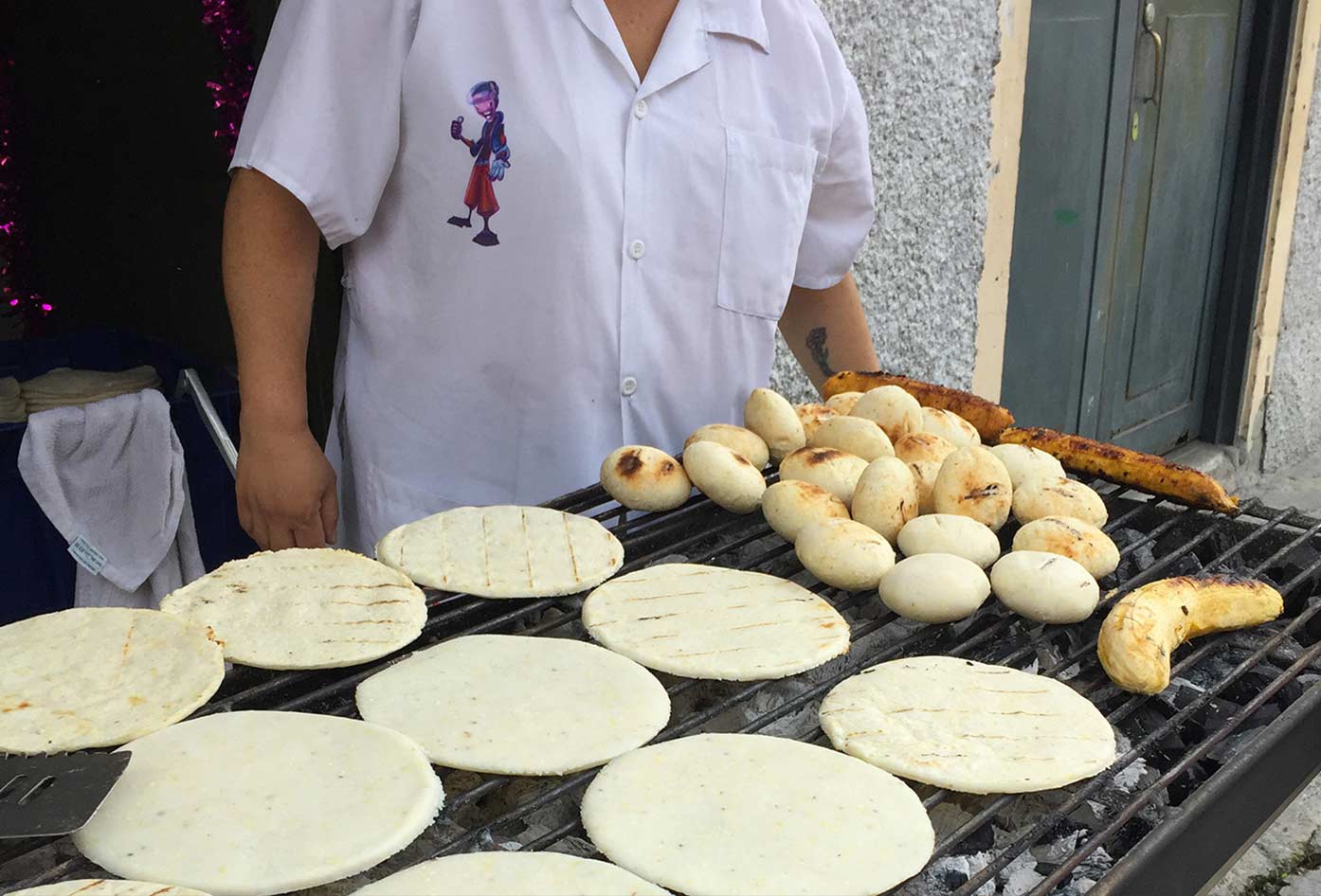 In the Eje Cafetero, you'll find so many great varieties of food it can be difficult to choose. But you will notice many similarities in each town.
If you want a full meal, trying the Bandeja Paisa is the way to go because it's the national dish and a meal that every visitor to Colombia must try.
The Bandeja Paisa is a pretty substantial meal as it includes ground beef or steak, chicharron (pork belly), patacones (fried plantain), chorizo, arepa (cornmeal flatbread), beans, rice, and avocado, or even a fried egg.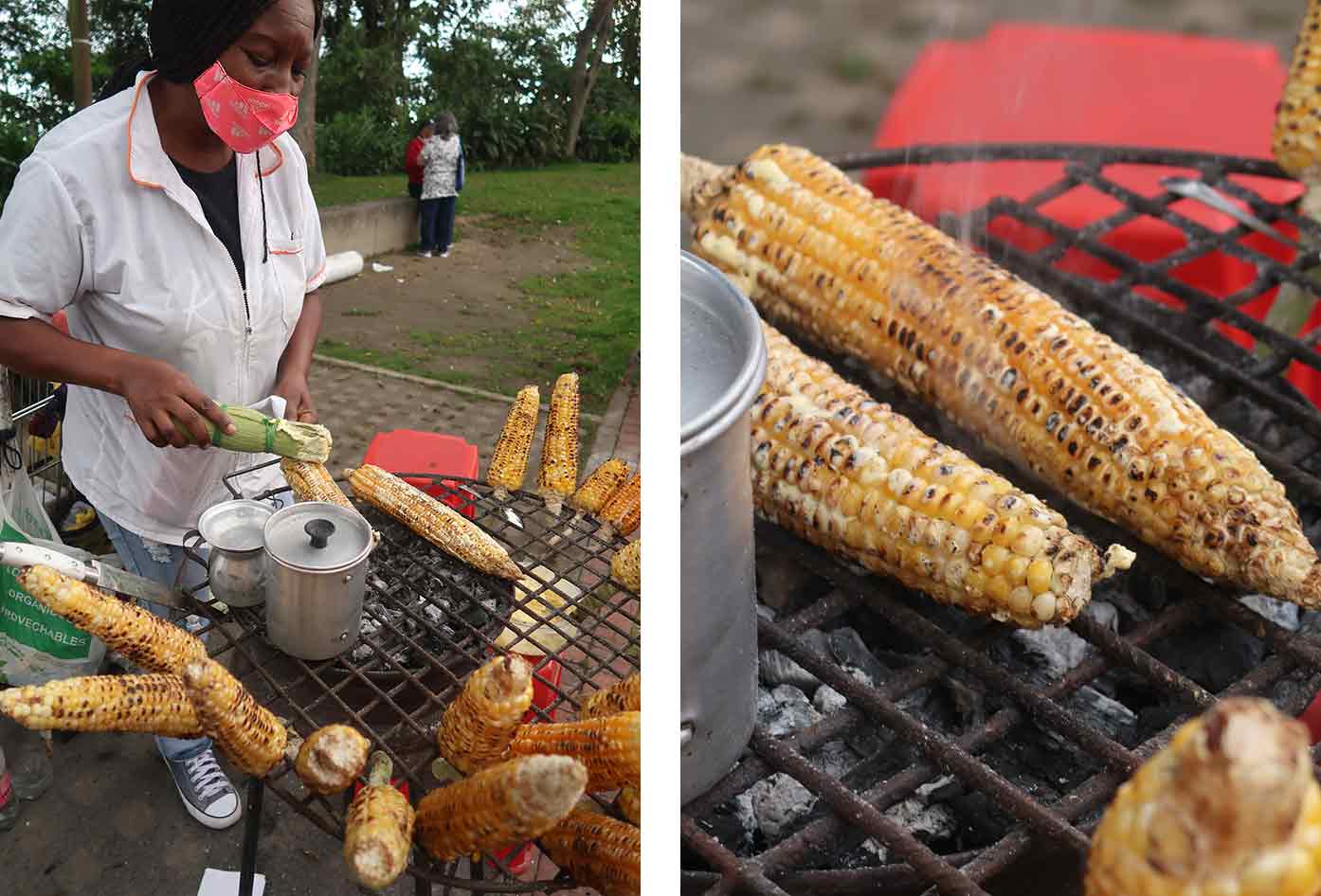 If snacks are more your thing, don't hesitate to try the patacones, empanadas, arepas, and arepas de choclo. Or, if you find yourself in and around Colombia at Christmas be sure to try some Buñuelos or Natilla.
Connect With Locals
The best way to learn more about a place is to connect with locals!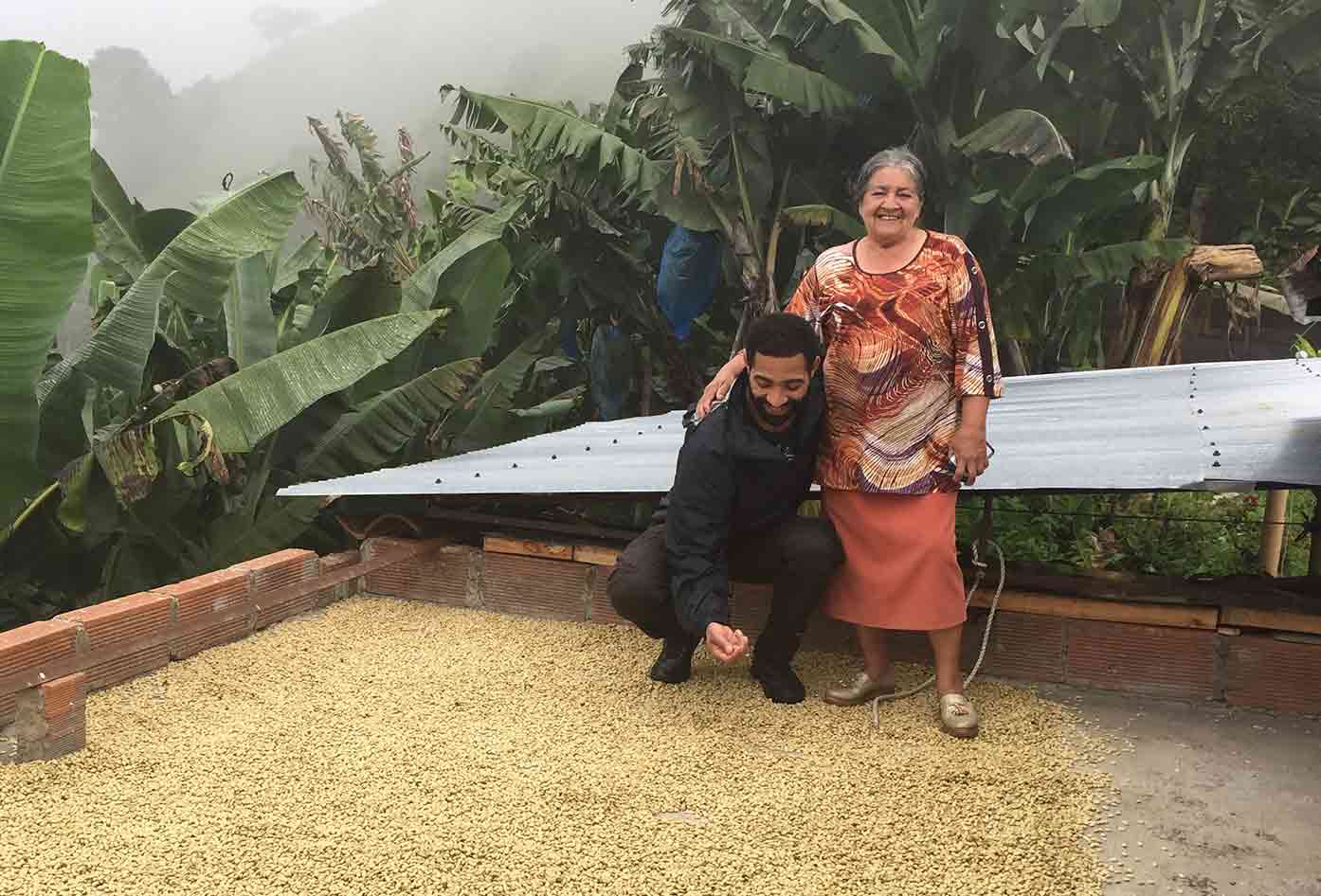 Thankfully, Colombians are welcoming and if you make an effort to communicate, they will open up and allow you to learn about their culture just by having a chat, sharing a few beers, and getting to know each other.
While exploring Colombia's coffee region show interest in people's lives and routines, don't be afraid to ask questions and find common interests.
By being more open, you can learn more about the things that make the Eje Cafetero such a magical place. Colombia is worth visiting for its people alone, so make sure to reach out and learn as much as you possibly can.
Hike Cocora Valley
Hiking the Cocora Valley is one of the highlights of visiting Colombia's coffee axis, so you simply can't miss it.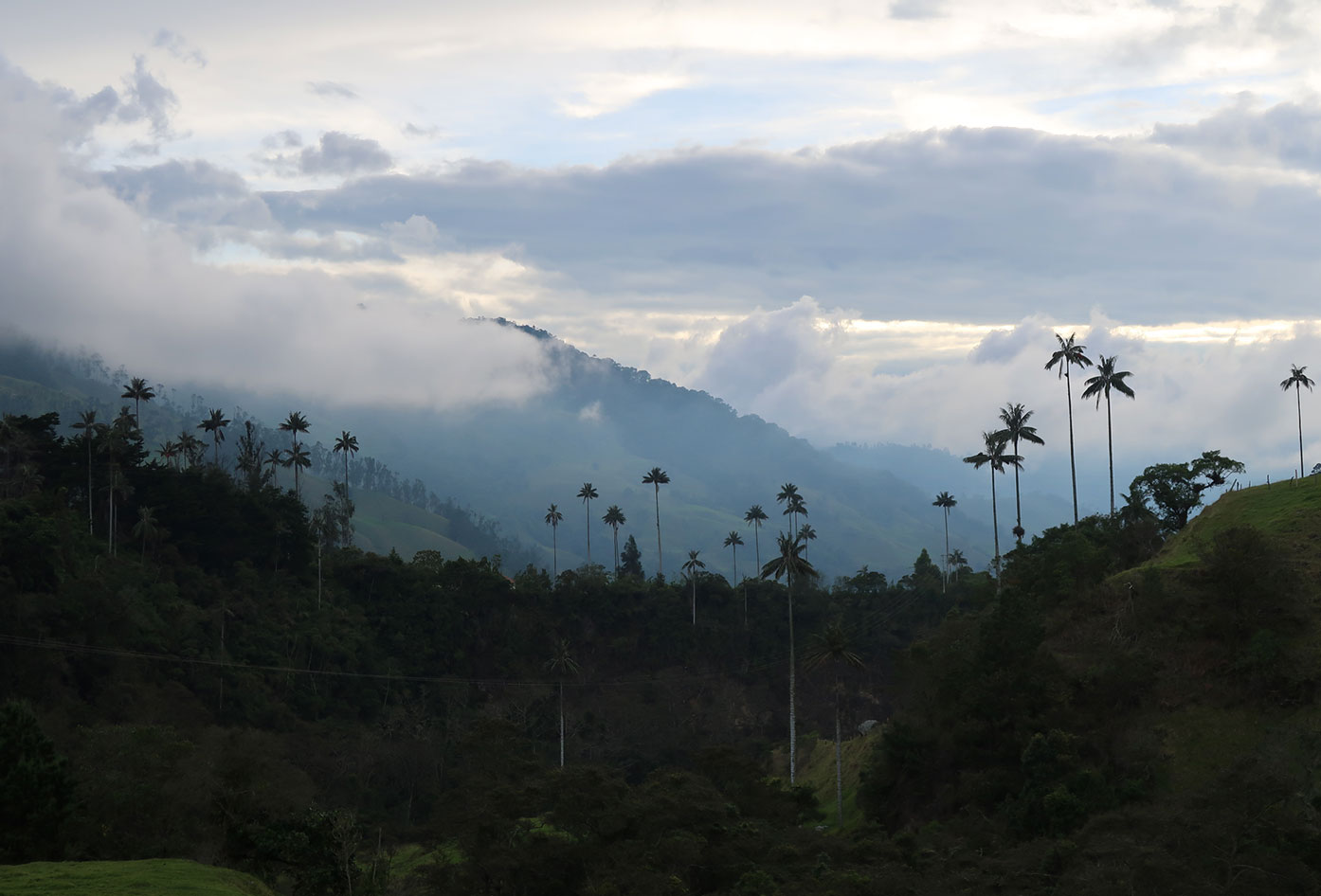 The Cocora Valley Trail is located in Salento and it's one of the most well-loved hikes in the entire country, which is saying something considering how much diversity Colombia has to offer.
Doing a tour like this one the hike will take a few hours but it will be worth the effort because the views of the cloud forest are beyond breathtaking.
They're definitely something you'll remember forever and you'll be able to see the expanses of the farmland once you reach the top.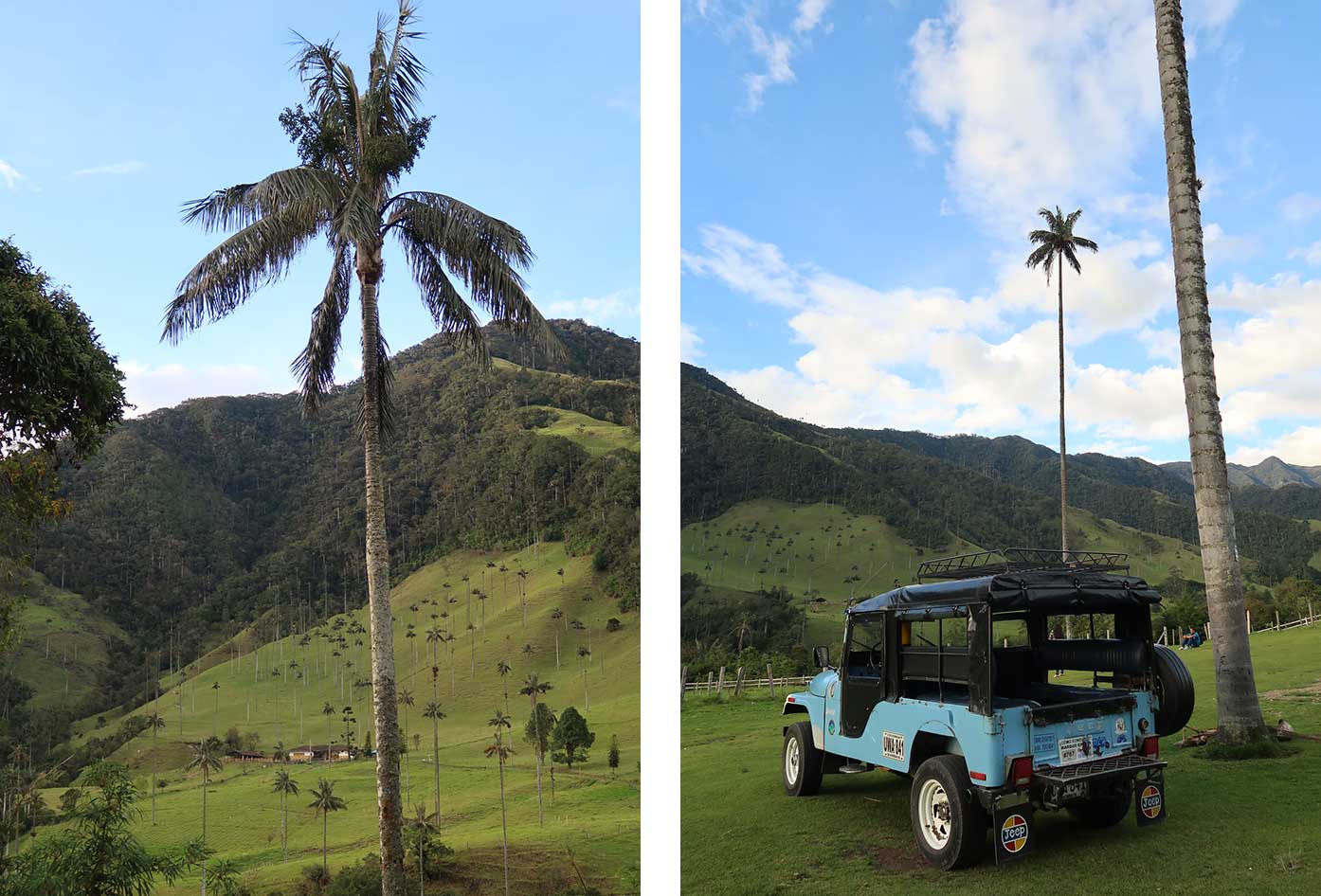 To get to Cocora Valley, you will be able to take a Willys jeep from the main square in Salento and when you finish the hike, you can take a Willys jeep back into town.
Learn Colombian Spanish
Whenever you're traveling to a different country, it's always a good idea to learn the basics of the native language.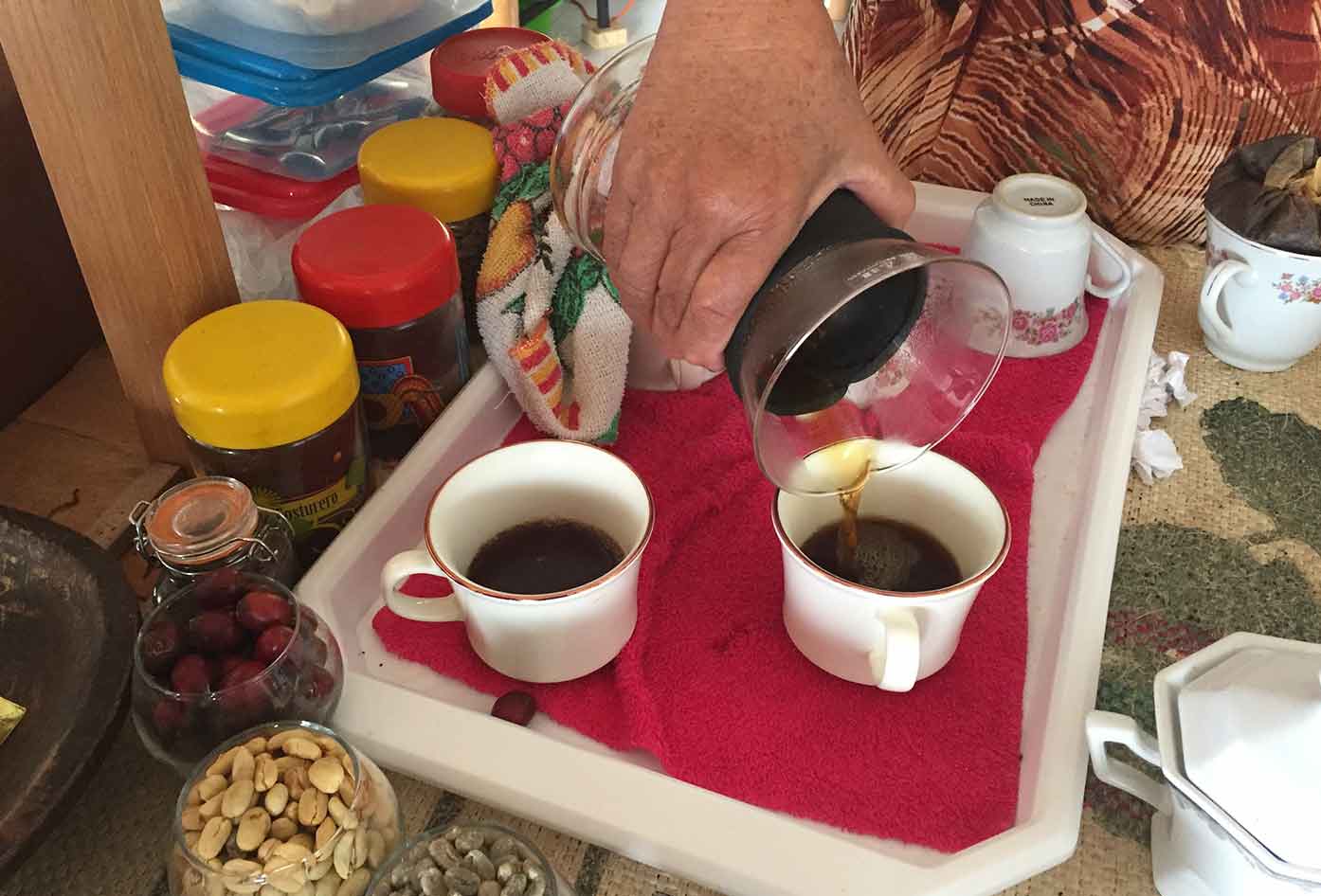 That's why learning Colombian Spanish is one of the best ways to experience the Eje Cafetero. You will be able to communicate and connect with people a lot better, so it will be worth the effort.
If you want to get a head start before your trip instead of learning on the go (which is equally as fun), try learning some words and phrases before traveling to Colombia. I have many resources to help you learn Spanish.
By learning Spanish you will have an easier time understanding the wonderful Colombian slang and expressions people use in these regions.
Visit Coffee Shops
The Eje Cafetero would be nothing without coffee farms and it would be very disappointing without coffee shops.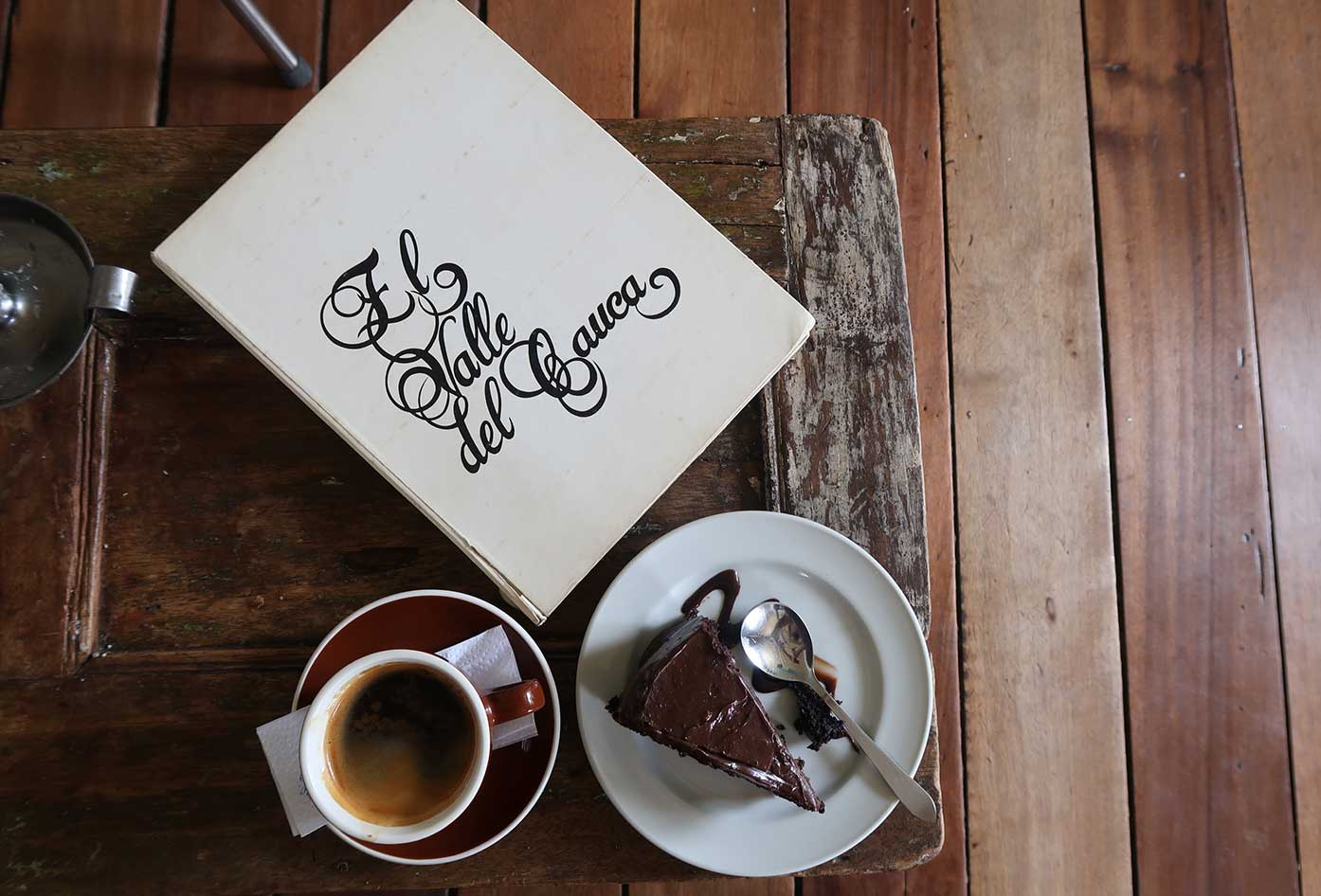 Luckily, there are a few of them to discover in the major cities of Colombia's coffee axis where you'll be able to enjoy some of the best Colombian coffee ever.
One of the top coffee shops is Buenavista, which is located deep in the Eje Cafetero region. There's also Coffee House Terraza, which has lovely views.
It's important to note that specialty coffee is not super easy to find in the region because high-quality coffee beans are mostly exported.
Ironically, locals drink instant coffee more than anything (it is a drink called Tinto to be exact), but in this coffee shop, you can enjoy the real thing.
Ride a Horse
One of the very best activities to enjoy when you're in the Colombian coffee region is "cabalgatas" or horseback rides.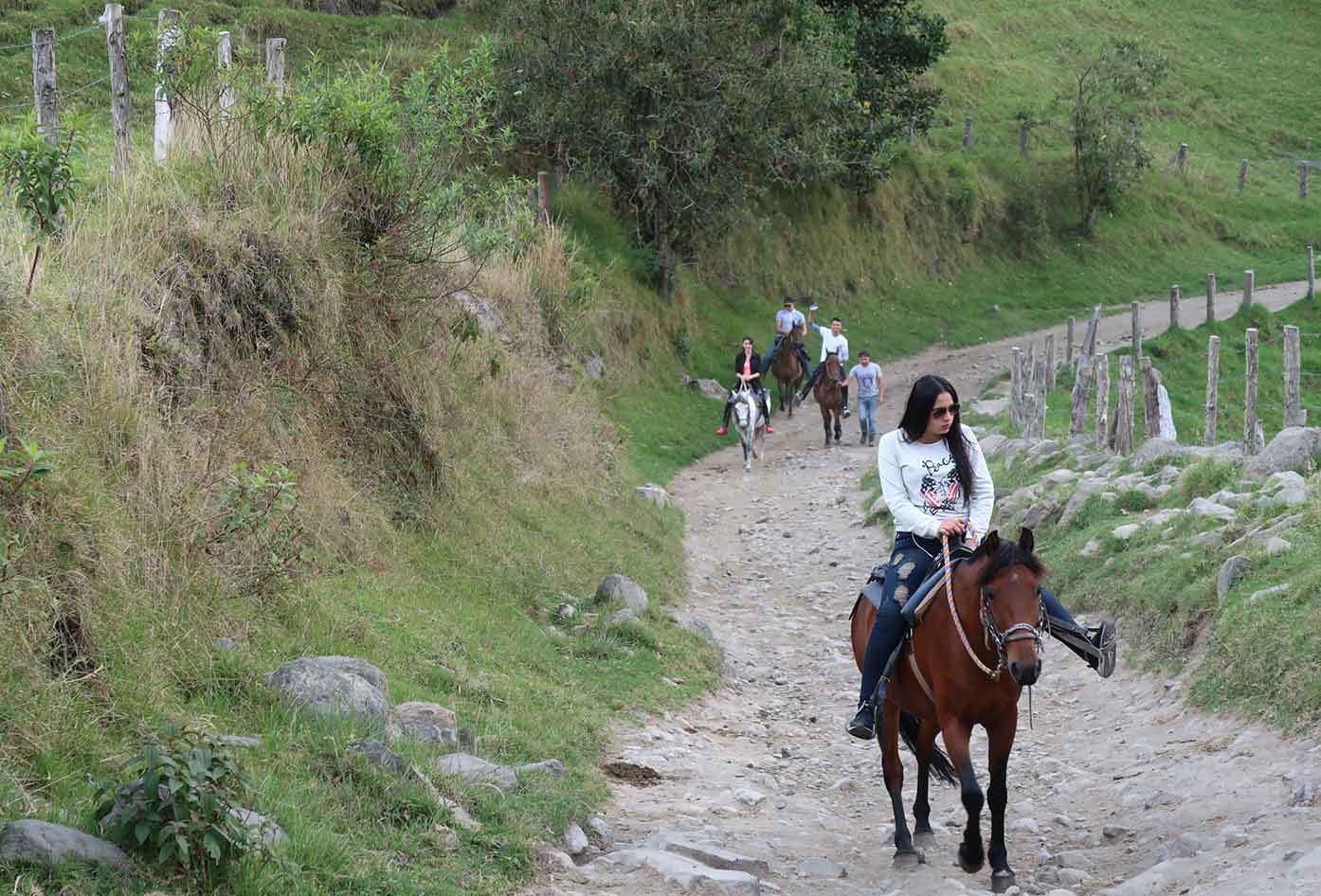 Cabalgatas allow you to ride fine-blooded pure breed horses and caballos criollos, which are known for their stamina. You can rent horses to ride that will provide a nice time as you explore the area.
Usually, cabalgatas are a group affair and you go from one village to another, so it's a lot of fun.
Certain coffee tours in Colombia will include horseback riding but mostly inside the coffee farms, which is also a nice experience.
Thermal Springs
The Santa Rosa de Cabal thermal springs are one of the most incredible locations in the Eje Cafetero and you must make time to visit them.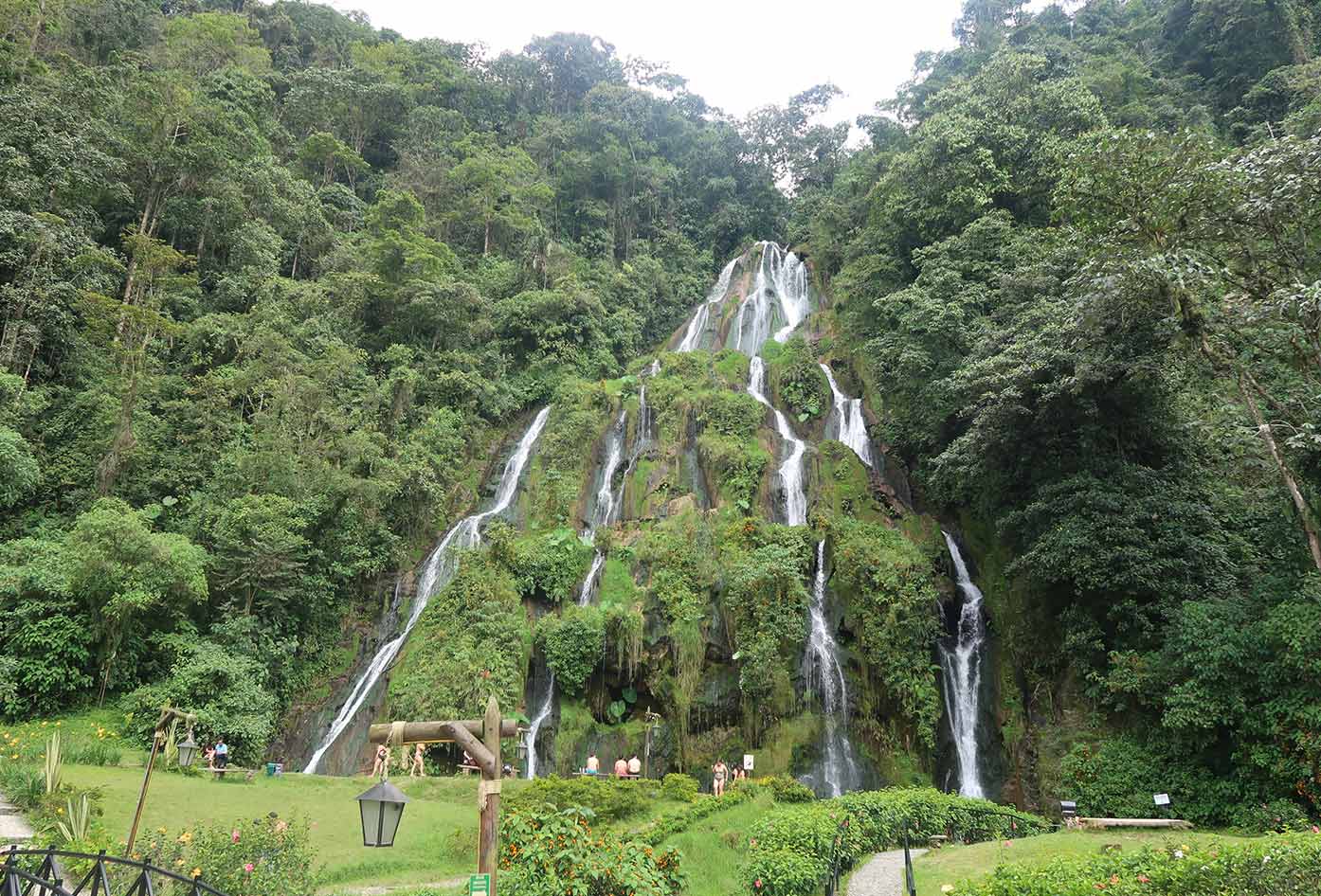 They are very popular among locals, but not many tourists know about them, so they are considered a hidden gem. This natural hot spring is amazing and the resort built around it is a great place to stay.
You can enjoy the outdoor spa, which consists of man-made pools where you can soak in mineral water from the region and explore the lush waterfall, the river, walk through scenic bridges and walkways, and take in the beauty of this beautiful area.
Eat Trout and Patacon
Last but not least, you can't leave the Eje Cafetero without trying the delicious combination of trout and patacon, which is fried plantain.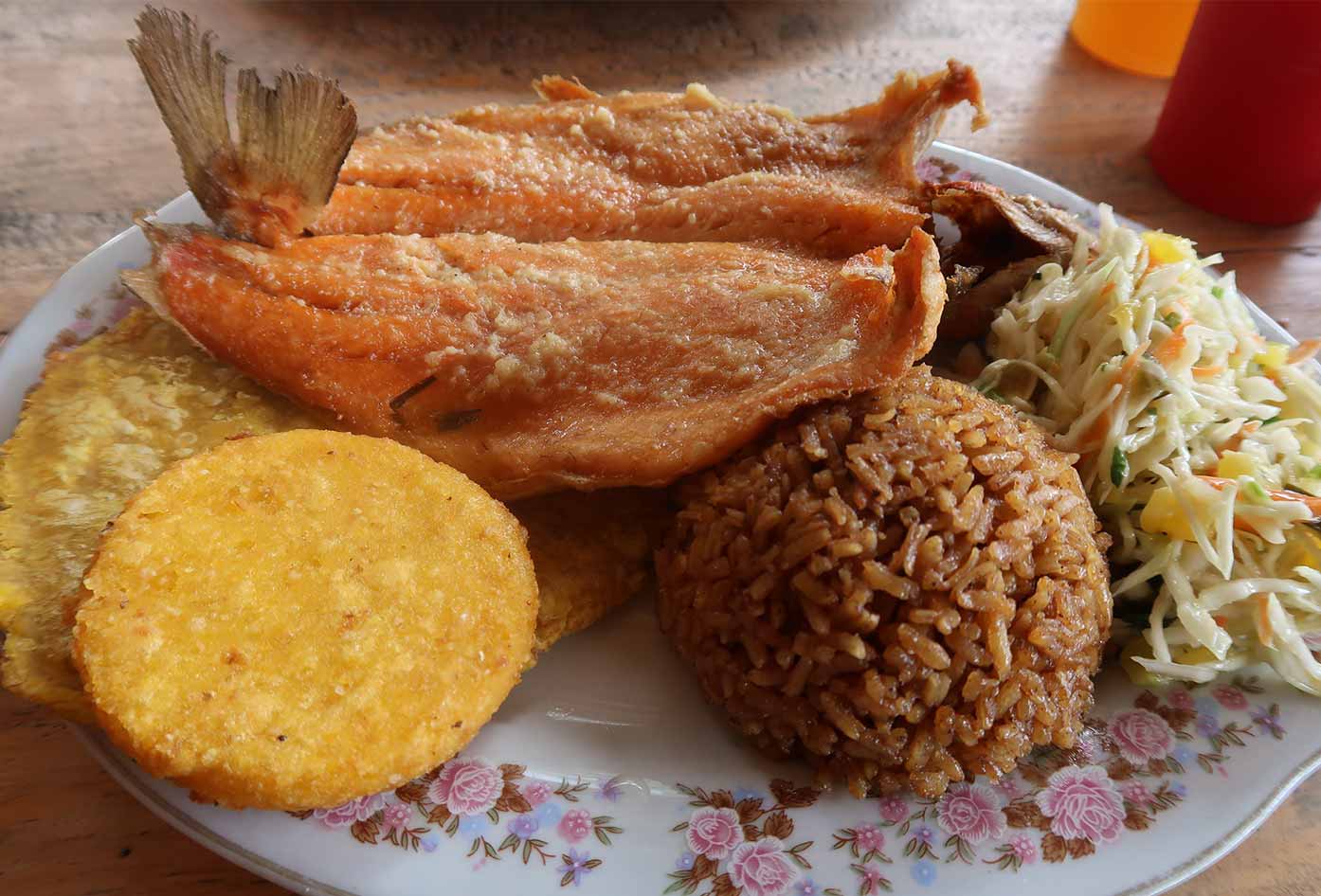 The best trout and patacon can be found in Salento because it's a very traditional dish in the city and it's so delicious you will want a second serving.
Trout and patacon, which is recognized around town for it's oversized patacon, can be found all over Salento and the flavor is just incredible.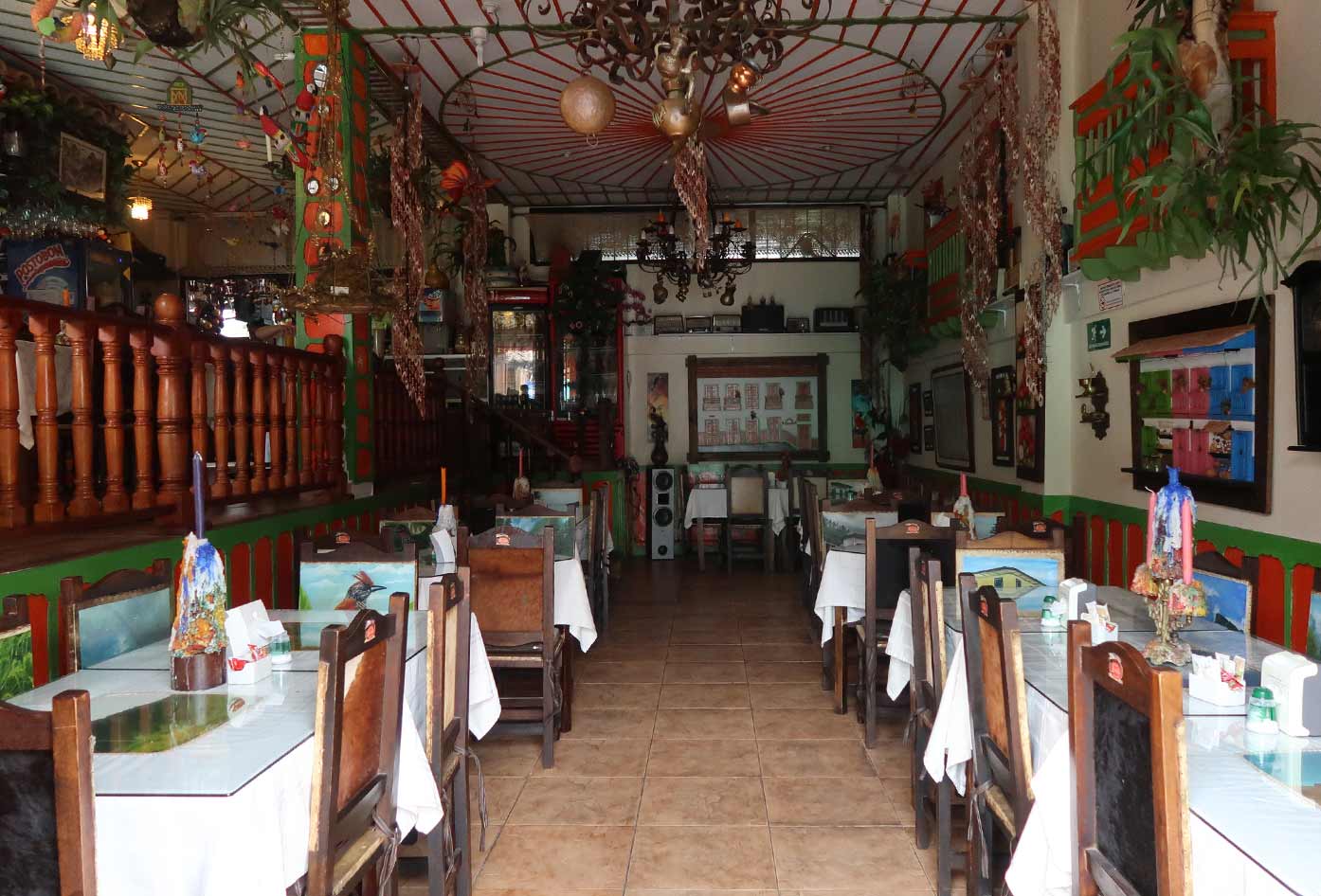 The patacon is very easy to love because it's such an interesting way to enjoy plantain and it's so crispy you will never forget it.
Got Travel Insurance for Colombia?

Designed by travelers, for travelers, World Nomads covers more than 150 adventure sports and activities so you can explore your boundaries.
Eje Cafetero in Colombia
As you plan your trip to Colombia, I suggest you begin your journey in one of the major cities, whether that's Bogotá, Medellín, or Cali, it's up to you.
Before you leave, take a few days to explore the Eje Cafetero and have some of the most wonderful moments of your trip!
All in all, when backpacking Colombia and thinking of traveling to this region, use this article as a guide and I promise you won't be disappointed.
📌 Like this article? Pin it…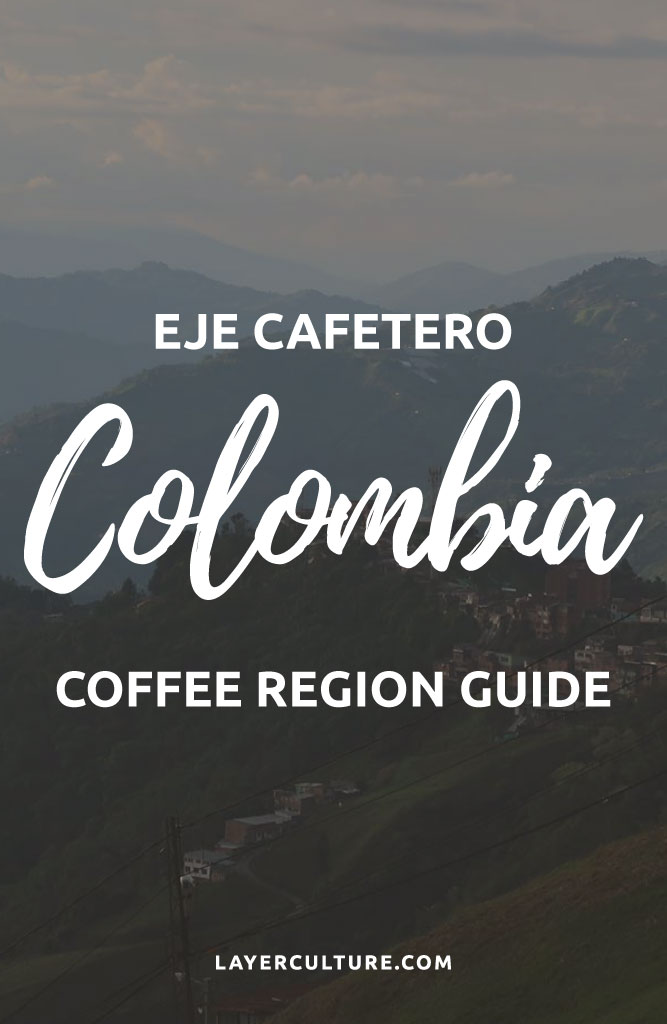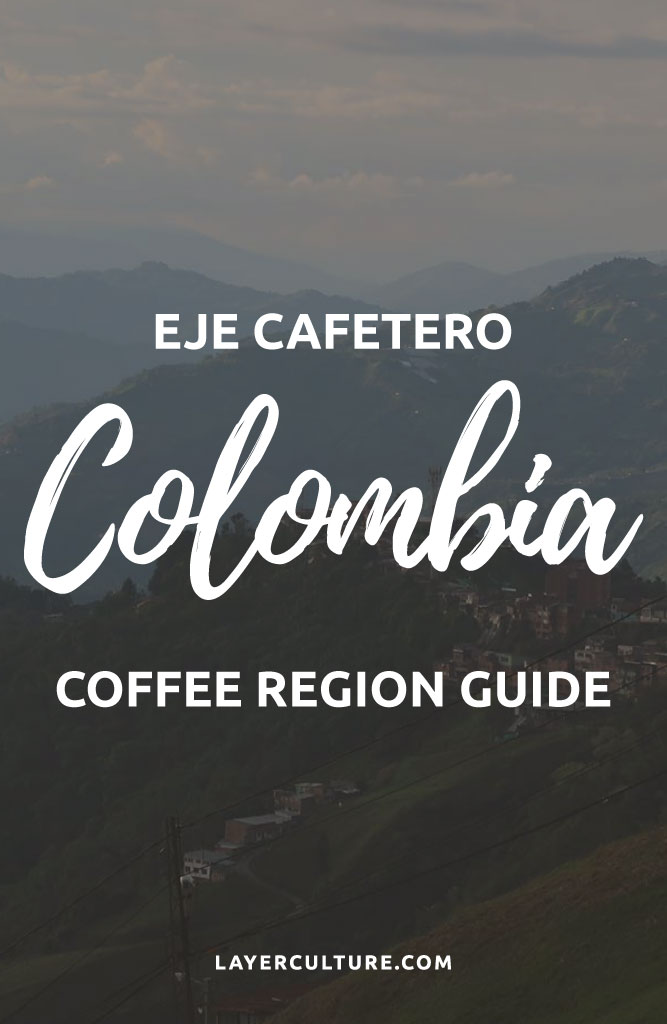 Now you know all that the Eje Cafetero is known for, will you visit?
💬 Leave a nice comment or let's start a conversation below!
---
"Dear friend! Some links in this post contain affiliate links. Meaning, if you click through and make a purchase, book a hostel or sign up for a tour, I may earn a small commission at no additional cost to you. Your support means a lot and helps me to keep traveling and maintaining the quality of this site for you."