Despite all the bad press, what is Colombia known for?
It is fair to say that Colombia is one of those South American countries that you should aim to visit at least once in your lifetime.
Tourism has been non-existent for a long time, but it has grown in the last five years and that's why Colombia is one of the most popular tourist destinations for people who are looking for unique experiences.
Aside from the coffee and coconuts, you'll find adventure, natural beauty, warm people, delicious food, and rich culture.
What Is Colombia Known For?
After all, Colombia is a megadiverse country where you can find a great variety of biodiverse landscapes.
You have the Andes mountains, the Amazon rainforest, and the numerous coastlines along the Caribbean and the Pacific.
Thanks to this unique biodiversity, Colombia offers truly unique and unforgettable experiences.
Today, we'll look into some of the things Colombia is known for to understand what this country has offered to the rest of the world.
So, let's look at some of the things Colombia is famous for below:
Coffee
Colombia is known for producing mild and balanced coffee beans. They are the third-highest producer of coffee worldwide and their Colombian coffee beans are grown across 2.2 million acres of highlands.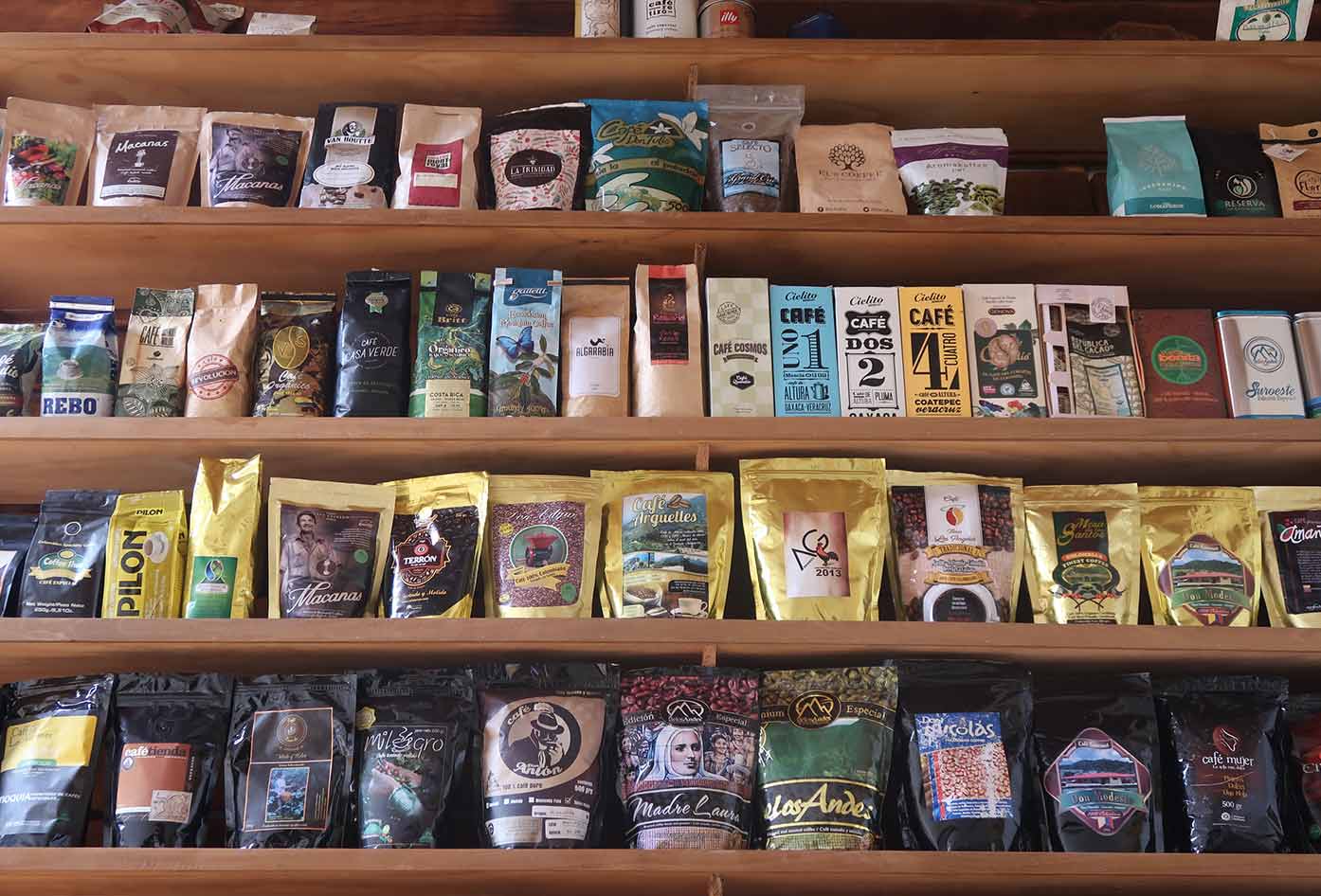 There are over 500,000 coffee growers, all fulfilling a family tradition that has been passed down from generation to generation. Coffee is part of the national identity, so it's a very important aspect to explore.
Many locals in Colombia drink tinto which for argument's sake is a long black coffee. However, you'll see it on most Colombian coffee menus.
Medellin
Know as one of the most popular cities in Colombia, Medellin is the second-largest city in the country, second only to Bogota.
It is found in the Aburrá Valley and its metropolitan area is the second-largest in Colombia, with a booming economy and 3.7 million people.
The Medellin culture is connected to the Paisa culture and they are known for their accent, their food, and their hospitality. There are many cultural attractions in the city and so much to do!
Cali Salsa Festival
The Cali Salsa Festival takes place each September and is one of the best things to do in Cali which is also the world's Salsa Capital.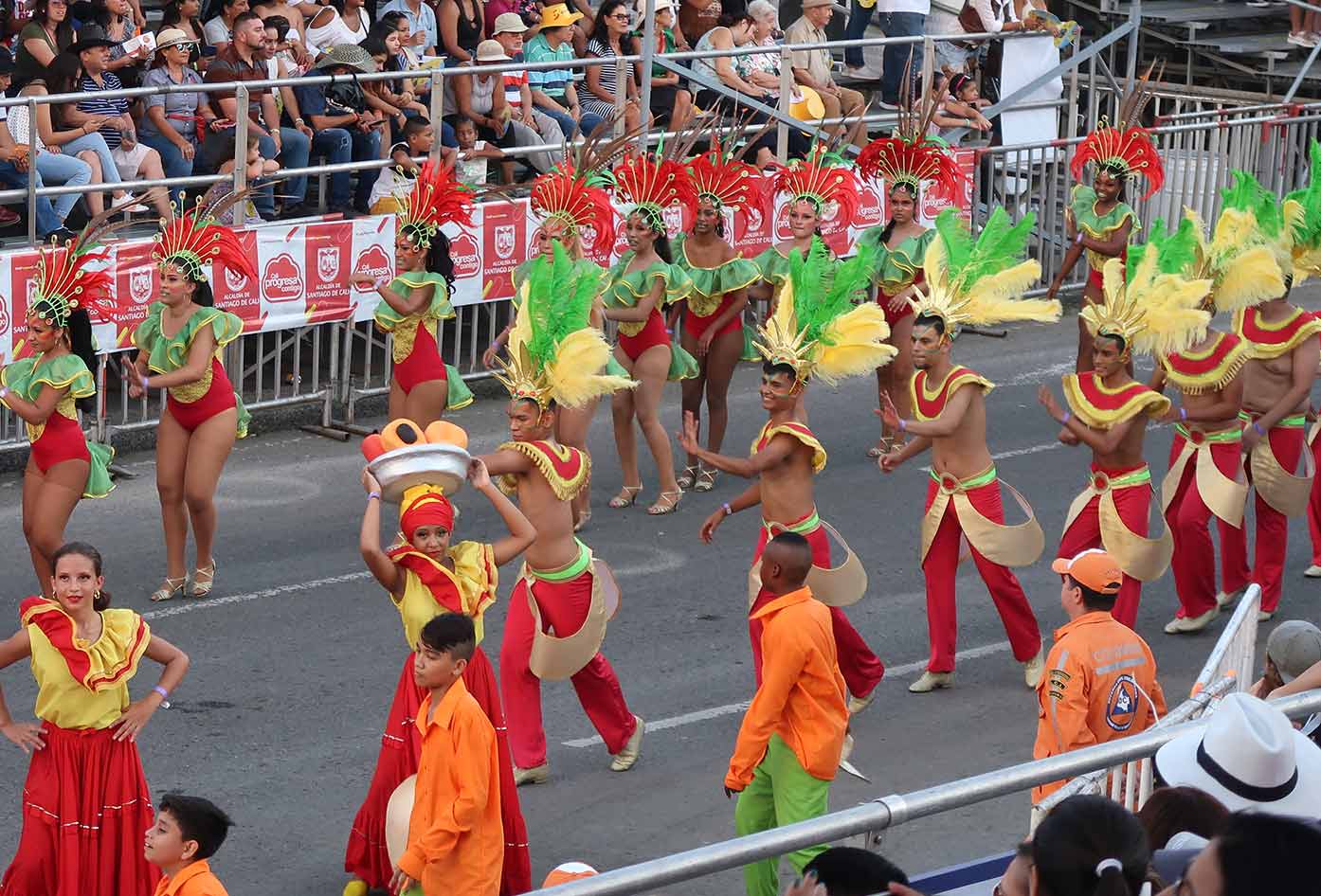 This is a popular salsa retreat that offers private salsa classes, conferences, workshops, exhibitions, and parties where people dance until they drop.
There are salsa orchestras and competitions where you can see the most incredible dancers on stage. If you want to learn how to dance salsa, or, just experience salsa, this is what you're looking for.
Pablo Escobar
Escobar is the most infamous, controversial, and known figures of Colombia. He was a narcoterrorist and founder of the Medellin Cartel.
Known as the "King of Cocaine", Pablo Escobar became the richest criminal in history by monopolizing the cocaine trade and establishing the first smuggling routes into the United States.
At the same time, he crafted a Robin Hood persona among the poor by providing amenities and donations.
Fernando Botero
Fernando Botero is a Colombian figurative artist who is popular for his paintings and sculptures. His style is unique, known as Boterismo, and it depicts inflated, exaggerated shapes of people and figures.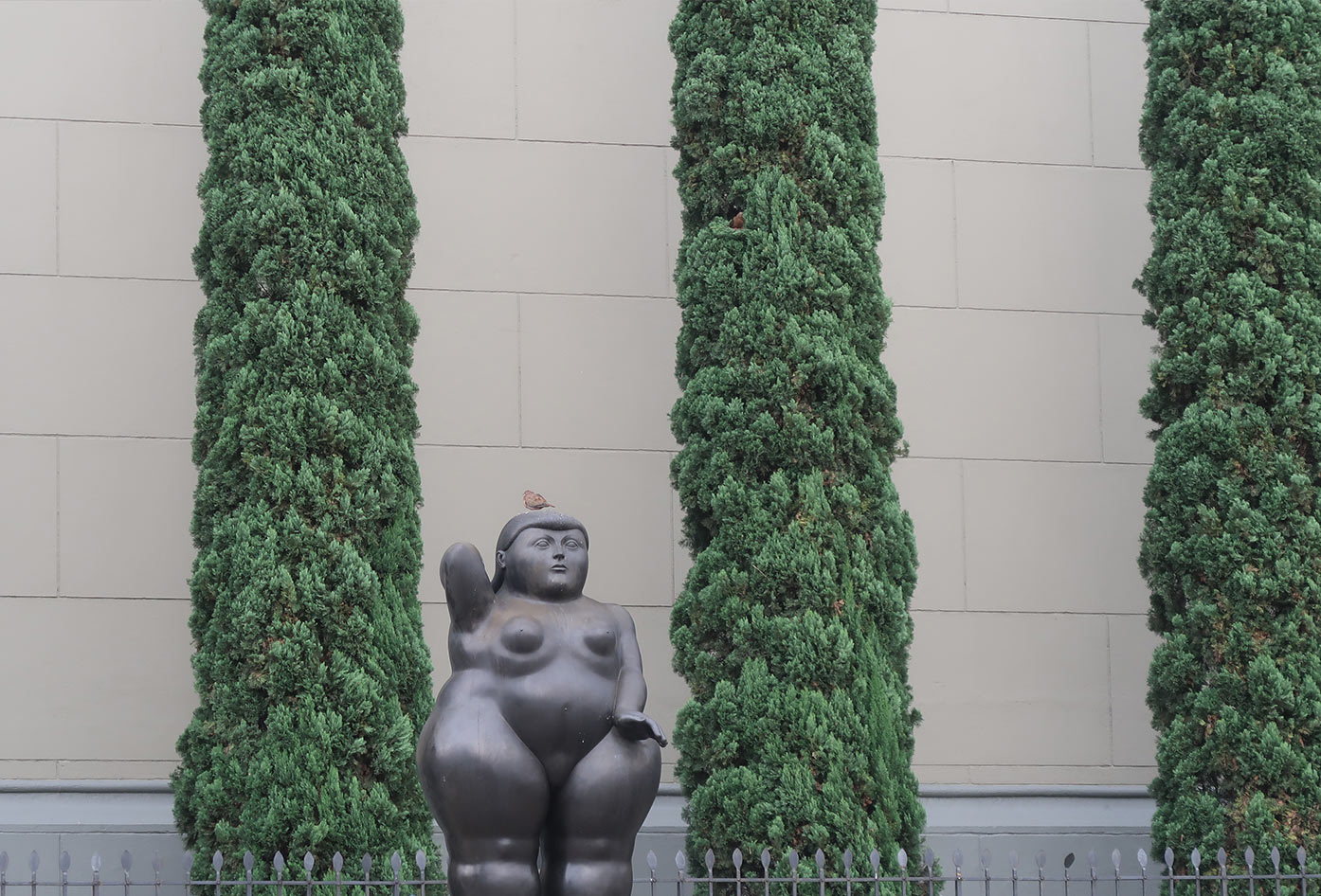 This style represents humor and political criticism, depending on the piece. He is one of the most recognized living artists from Latin America and as well as in Medellin, his art can be seen all over the world.
Emeralds
Colombia mines and produces the most emeralds, which are among the most valuable jewels on the planet.
The country accounts for 70 to 90 percent of the emerald market, which is incredible. Many people like to go to Zipaquira from Bogota to learn more about emeralds.
Most of the mining for emeralds takes place in Boyacá and Cundinamarca, located in the Eastern ranges of the Andes.
Gabriel Garcia Marquez
Gabriel Garcia Marquez was an author and journalist born and raised in Colombia. He is famous for his wonderful novels, short stories, and screenplays.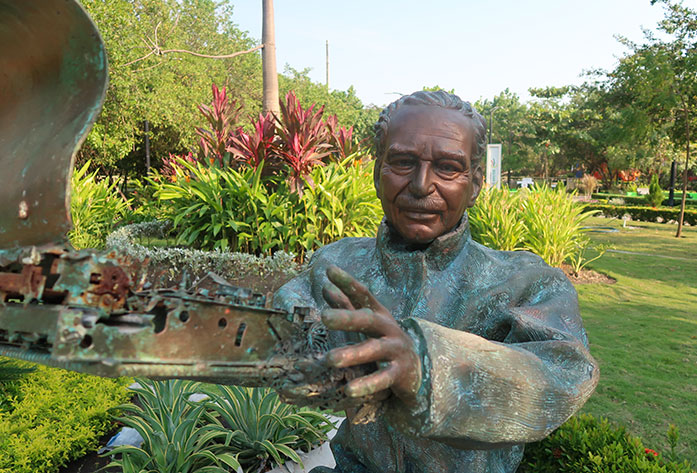 Latin Americans refer to him as Gabo and he is thought to be one of the most important Spanish-speaking authors of the 20th century.
He won the Nobel Prize in Literature in 1982, among other awards, and he is a beloved writer.
Cartagena
Cartagena is one of the most popular cities in Colombia and it's a major port on the northern Caribbean coast.
It's the fifth-largest city and it has so much to offer, so it can be a great tourist destination.
One of the best attractions is the walled city in the heart of Cartagena, where you'll find shops, restaurants, bars, and expensive hotels.
There's so much history in the Ciudad Amurallada (Walled City), and the nearby Getsemani neighborhood it is well worth a visit.
African Culture
The African heritage in Colombia is most evident in the music and dance, history, food, and many sports of the country.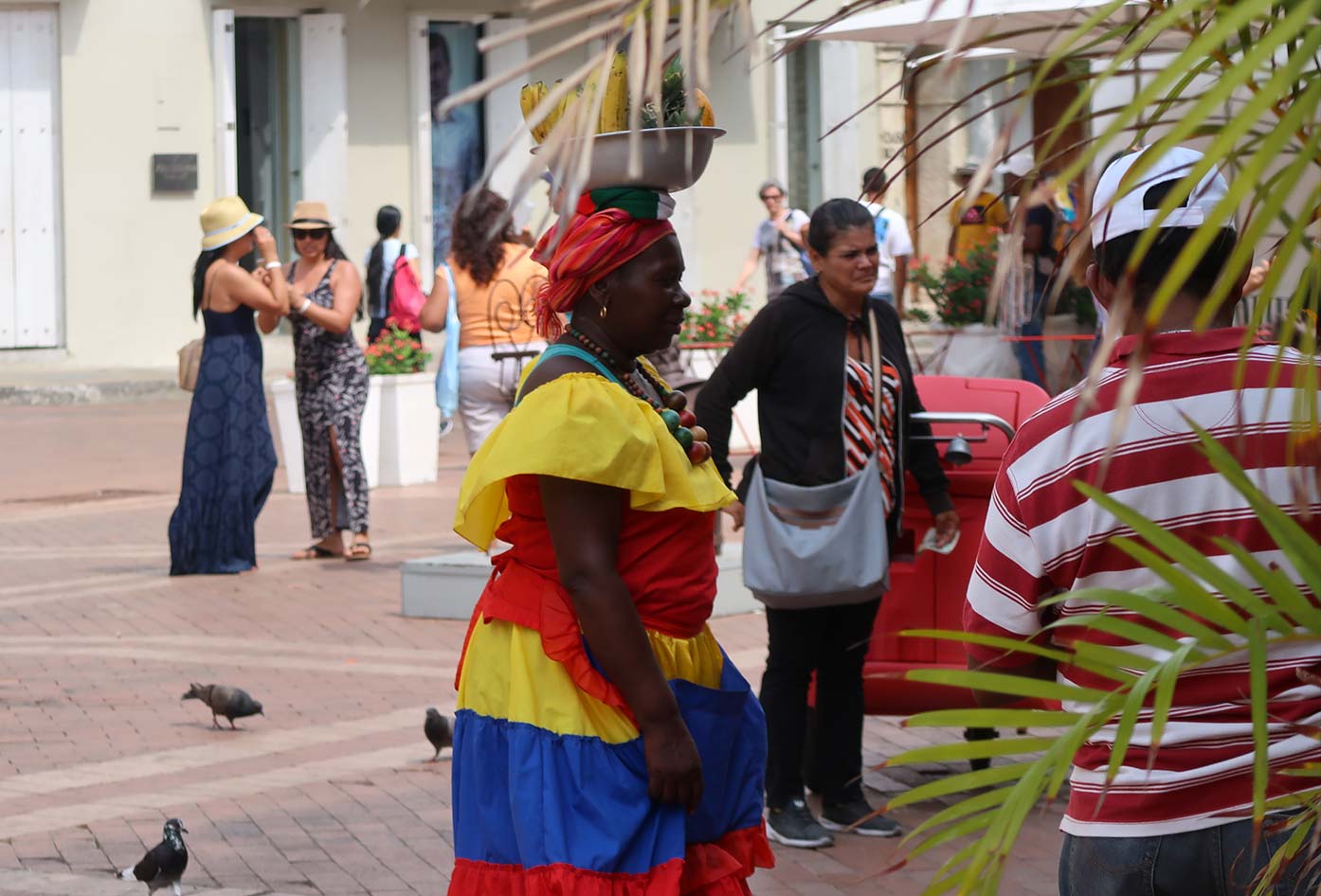 African-Colombians have a strong influence on Colombia's history, politics, arts, traditions, and customs, so this is one of many ethnic groups that play a very important part in the culture.
Some travelers love to get off the beaten path and visit places such as San Cipriano to get a unique feel for African-Colombian culture.
Paisas
Paisas are people from the northwest of Colombia, including the Andes. The main cities of the region are Medellin, Manizales, Armenia, and Pereira.
"Paisa" derives from the word "paisano" meaning "countryman", and they have a particular accent and way of speaking, so they're not difficult to identify.
They are the authors of the bandeja paisa, a popular traditional Colombian dish you simply can't miss on any visit to Colombia.
Tayrona Park
The Tayrona Park is a protected area of about 15,000 hectares and it's one of the many natural gems Colombia has to offer. The park offers high-quality ecotourism and there's a lot to discover.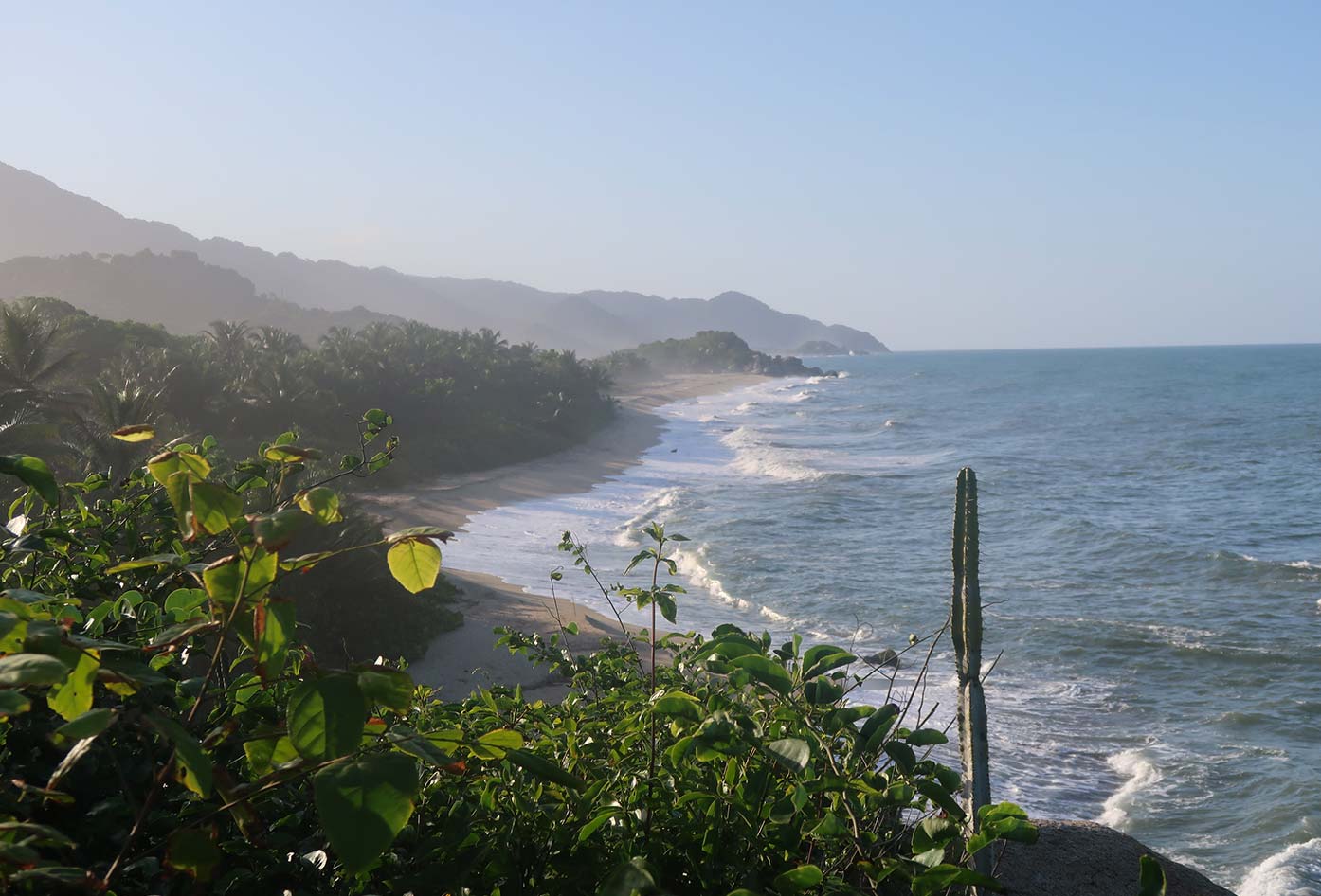 There are beautiful crystal water beaches, trails, and many landscapes to discover. You can access the park from the nearby Santa Marta by land or by boat.
There are many outdoor activities, camping areas, and more. The park also offers great accommodation, from hotels to ecological cabins!
Ajiaco
Ajiaco is a one-of-a-kind Colombian dish that's popular in Bogota. It's a hearty chicken soup that contains potatoes and corn on the cob.
It takes like chicken soup, but richer, and it's a delicious dish anyone can enjoy. Colombians often have it with rice and avocado, which are dipped in the soup.
What Is Colombia Known For?
Colombia is as interesting as it gets and there are so many wonderful things to discover.
This list only shows a few of the most well-known places, people, and dishes, but there's so much more!
If you plan on visiting Colombia soon, do research so you don't miss anything worthwhile and take time to learn about its diverse culture!
📌 Like this article? Pin it…
Did you learn anything from these famous things about Colombia?
💬 Leave a positive comment or lets start a conversation below!
---
"Dear friend! Some links in this post contain affiliate links. Meaning, if you click through and make a purchase, book a hostel or sign up for a tour, I may earn a small commission at no additional cost to you. Your support means a lot and helps me to keep traveling and maintaining the quality of this site for you."