Were you wondering where all the safest places in Mexico are?
It can be difficult to know your way around Mexico. It's a huge country with so many indigenous cultures, foreign cultures, and bordering cultures all mixed into a melting pot with a sliced jalapeño on top.
Some of the safest locations in all of North and Central America are located right here, whilst also the most dangerous locations can be seen here too.
Safest Places in Mexico
Most travelers will tell you with certainty that Quintana Roo and most of the area surrounding Cancun is the safest spot in the country.
How true is this? What determines the safety of a spot in Mexico? Do visitors to Cancun get the true Mexican experience?
This article is designed to inform you of not just one or two, but eleven safe places in Mexico that are considered risk-free for travelers.
First, a few words on the current position in Mexico when it come to visiting for a vacation or backpacking trip.
Is it safe to travel to Mexico Right Now?
Yes! There is a constant security situation that is in place but that should not affect you if you take the right precautions and use extra caution when visiting areas outside the tourist areas mentioned in this article.
As well as suggesting the correct travel insurance, I have listed a set of travel tips to follow so you can further understand some of the common risks that visitors to Mexico face when doing independent travel.
Now, lets begin this list of the safest places in Mexico with a popular beach town that has gotten lots of attention over the past few years:
Tulum
On the Caribbean coastline of the Yucatan Peninsula is where many of the safe spots in Mexico end up being. Tulum is no exception to this, as its famous for having some of the safest beaches and cenotes in the country.
Mayan-era walls surround the city like a fortress. Other incredible ruins and sites include El Castillo, the Temple of the Frescoes, and the Temple of the Descending God.
The most dangerous event to visitors within the last 40 years was Hurricane Roxanne in 1995. If traveling to Mexico soon, why not read more tips on safety in Tulum for a better idea of the current situation?
Merida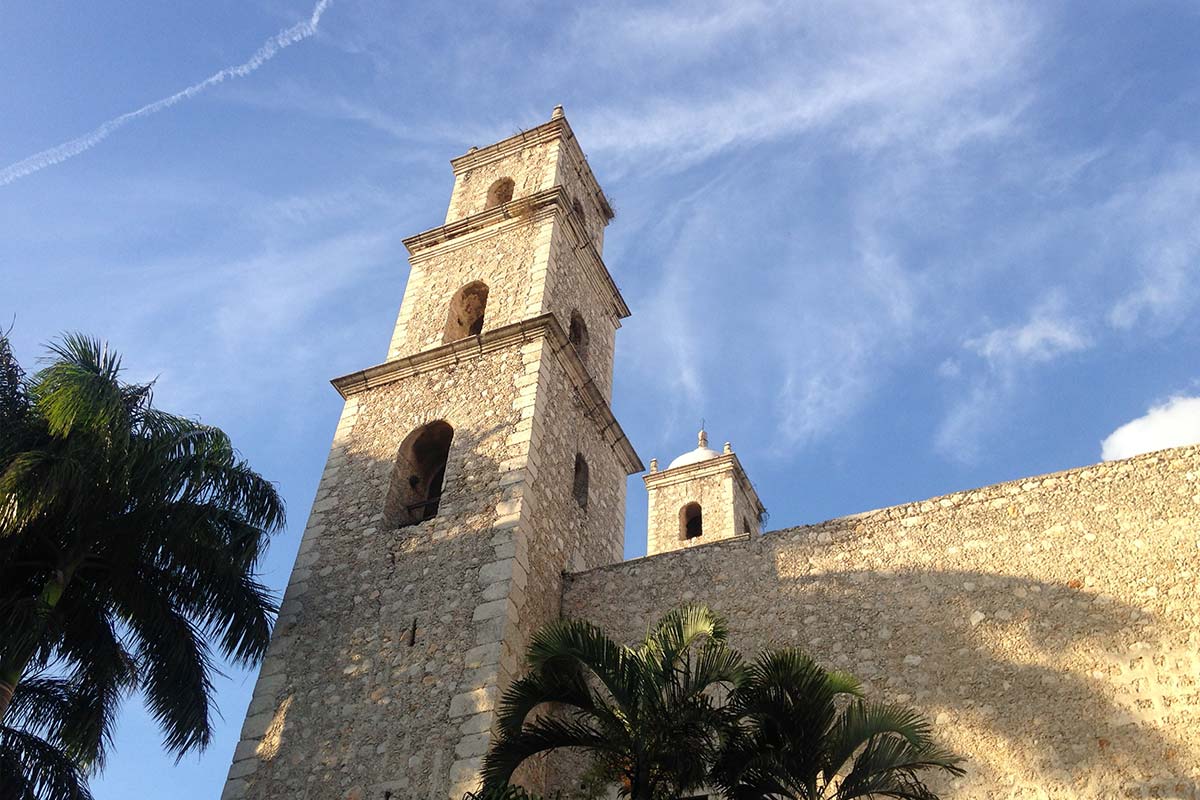 This incredible city in the Yucatan state has a 60% Mayan population and some of the best food in the peninsula.
Seville oranges which is an essential part of Yucatan cooking as well as many other exotic fruit and vegetables can be found at local markets.
As well as being classed as the safest city in Mexico you can visit. Since it was founded in 1542, Merida has been considered America's capital of culture, as well as the capital and largest city of the Yucatan Peninsula.
Merida's traditions are a unique mix inherited from the ancient Mayans as well as customs picked up from the Spanish conquistadors starting in the 16th century.
Mexico City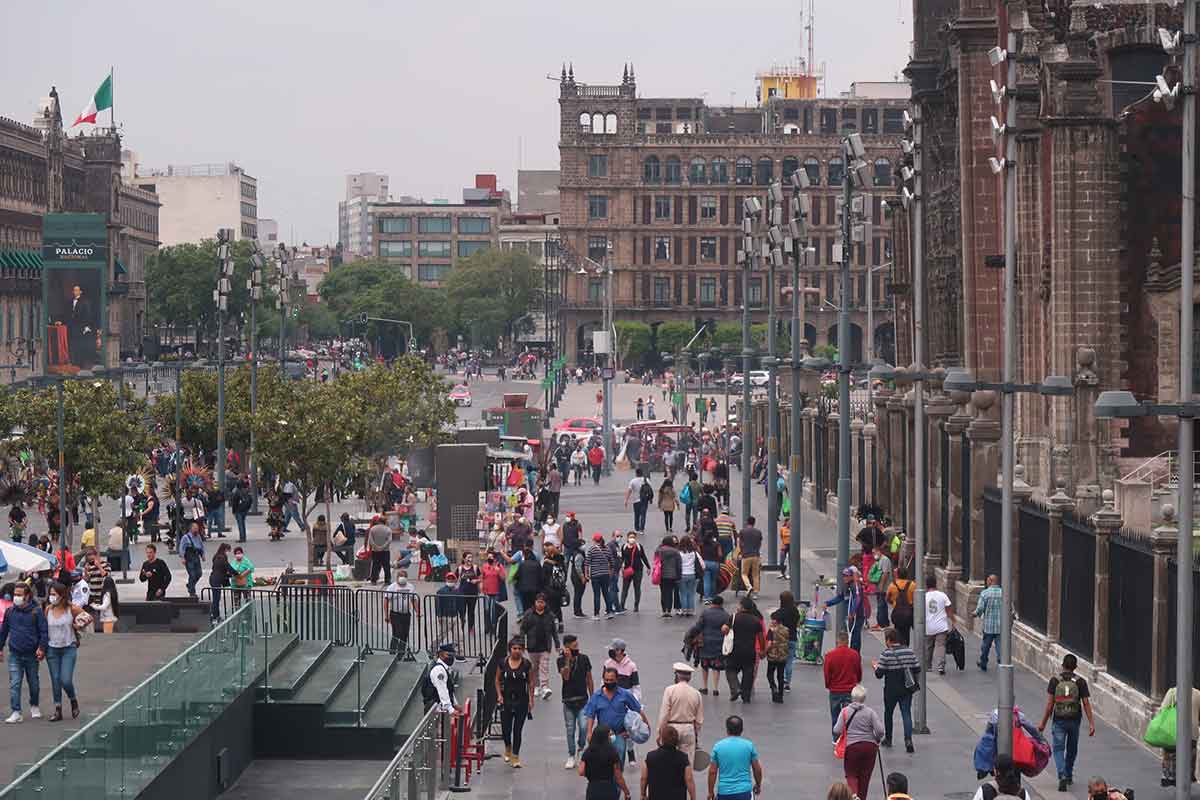 The amazing capital of Mexico is one of the most important cities in the world, not only for Mexican heritage and culture but for being the flagship for inner-city safety within this proud nation.
Never before has this metropolitan capital been safer to travel to than now. For some travelers looking to venture into this amazing country, the capital sounds as though it must be unsafe.
However, this is completely untrue. Most of the visits to Mexico City are trouble-free. The issues arise with the surrounding states and provinces.
Gang culture isn't within the gentrified city limits, but the marks that it left on the city can still be seen today. See this guide that talks all about safety in Mexico City if you'll be visiting the capital anytime soon.
Cancun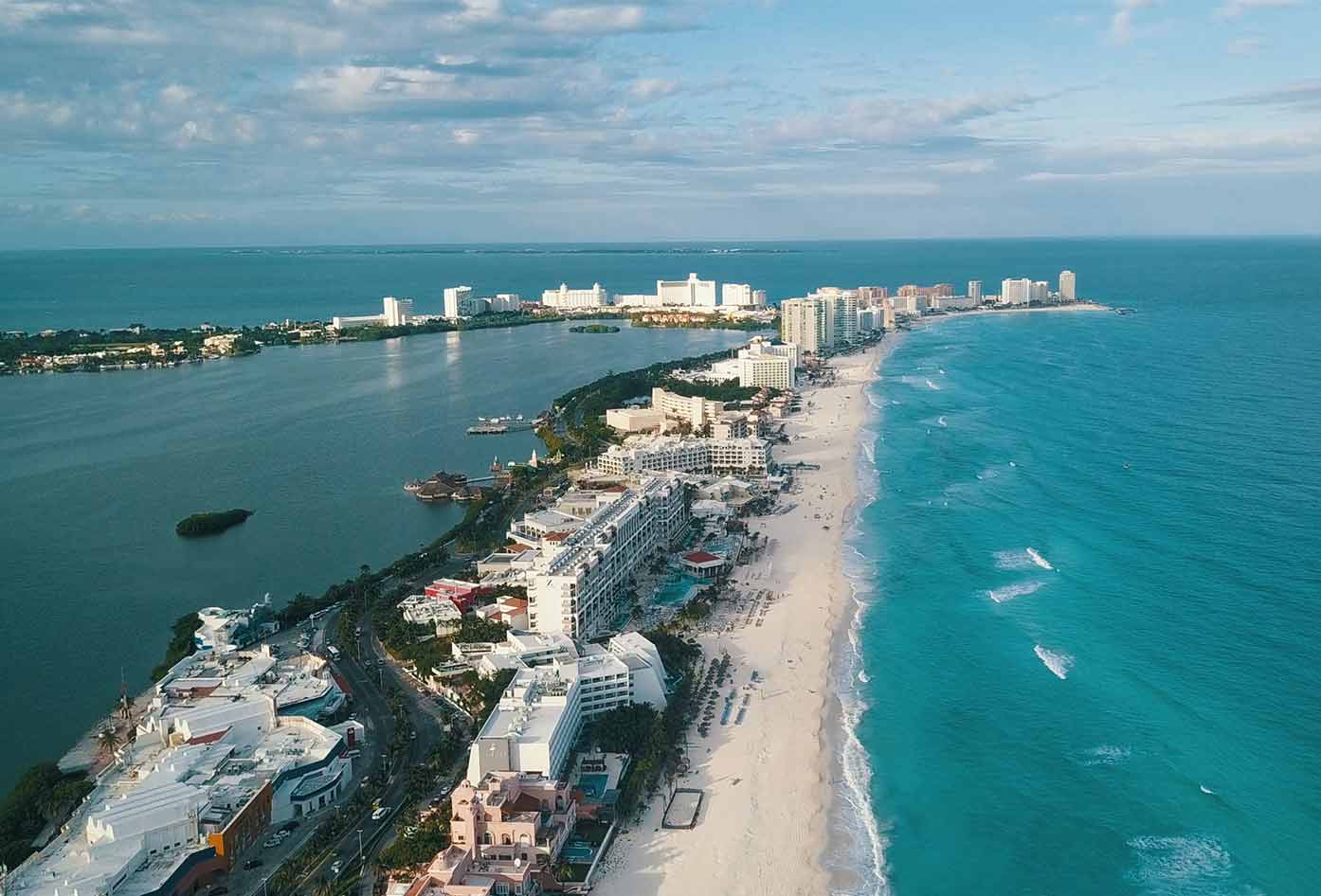 The classic holiday getaway on the Yucatan Peninsula has been a family favorite for generations. Everyone knows Cancun is safe and if you're thinking of a resort holiday with all perks included, look no further.
Cancun has been the tourist epicenter for the whole country, as tens of thousands flock here to soak up the sunshine every year. Take excursions to the cenotes of the area, or go on a food tour of the city.
The peninsula is famous for its cultivation of home-grown fruits, so make sure to try every flavor out there whether it be acidic or sweet.
San cristobal de las Casas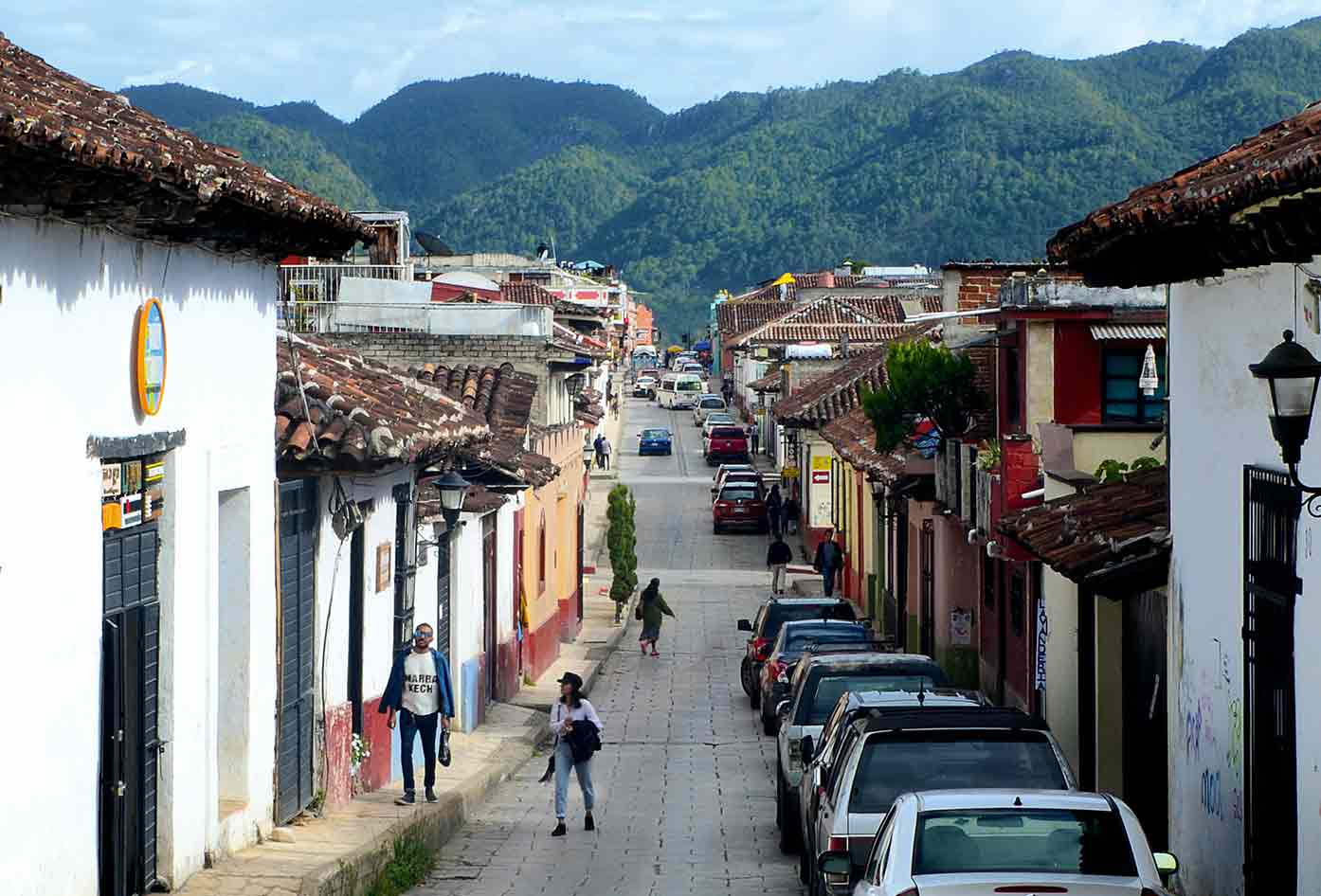 Within the Central Highlands region of the Chiapas state. The history, culture, and indigenous heritage attract thousands of visitors each year.
Major landmarks of the city include the Cathedral, the Santo Domingo church with its large open-air crafts market and the Casa Na Bolom museum.
The municipality has suffered severe deforestation in recent years, but it has natural attractions that are still standing and popular with tourists and locals alike. See this guide on things to do in Chiapas for more ideas.
Playa del Carmen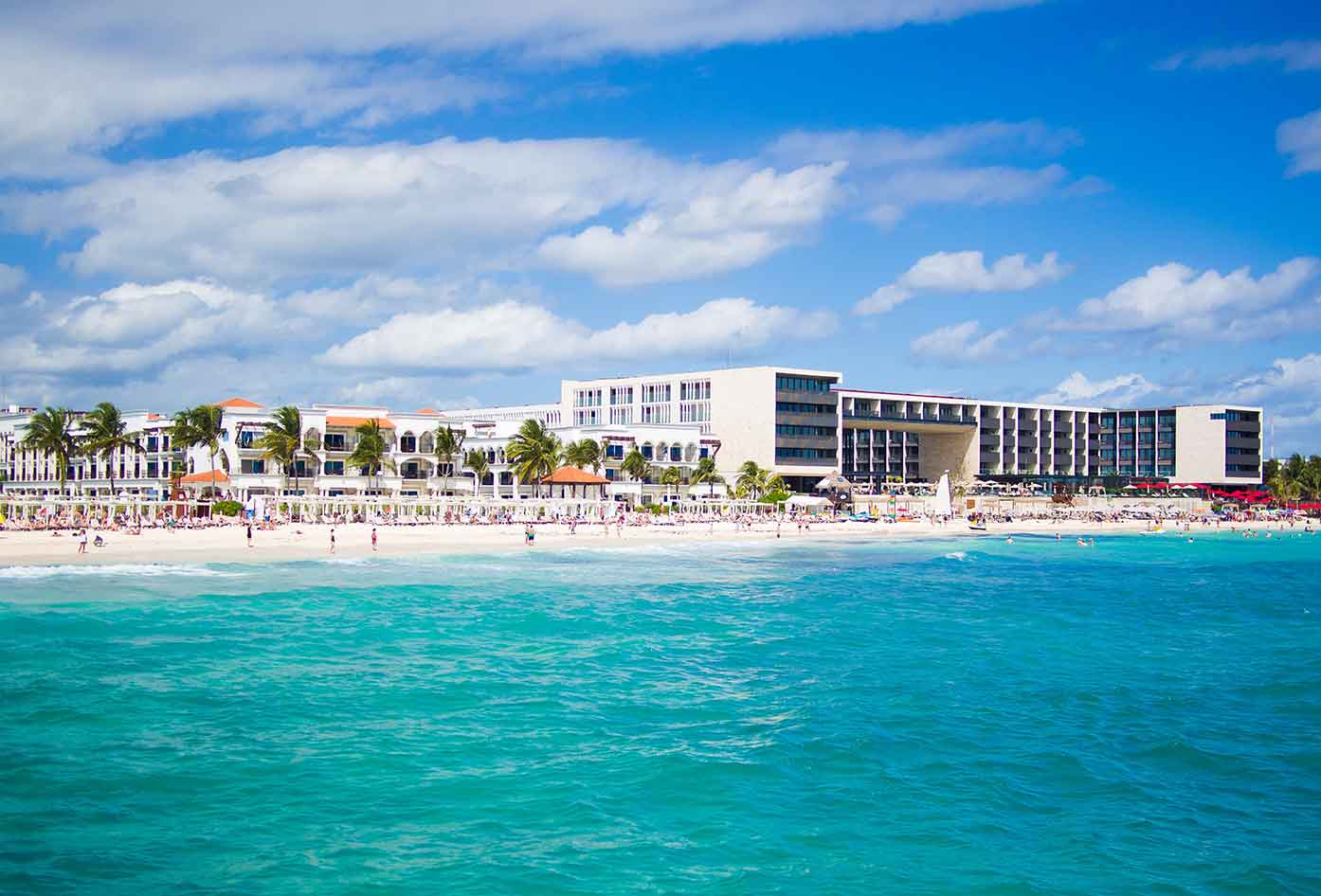 One of the most popular tourist spots in Mexico is just south of Cancun in Quintana Roo on the Yucatan Peninsula.
It has one of the fastest-growing populations in all of Mexico, with many TV shows being created here as well as PGA Golf Tour spots. It's a quieter alternative to Cancun in the daytime, but it lights up at night.
Cozumel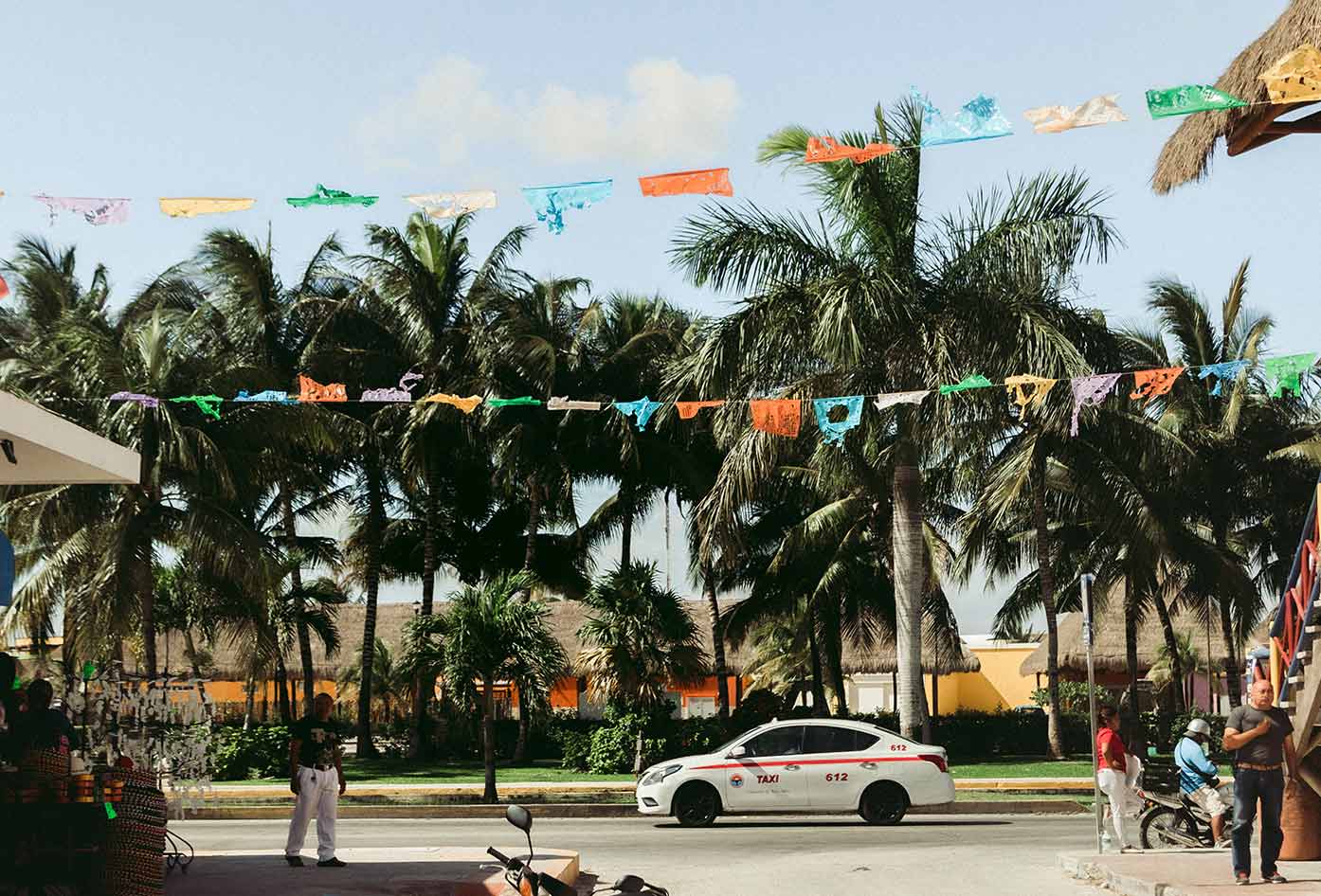 If you're looking for some natural beauty on your trip to Mexico, look no further than Cozumel.
An island situated off the coast to the Yucatan Peninsula, it has some of the best landscape views in the country as well as some impressive biodiversity. See these reasons to visit Cozumel for more inspiration.
Most of the islands population live in the city of San Miguel, but many who travel here are in awe of the cenotes and mangroves.
Oaxaca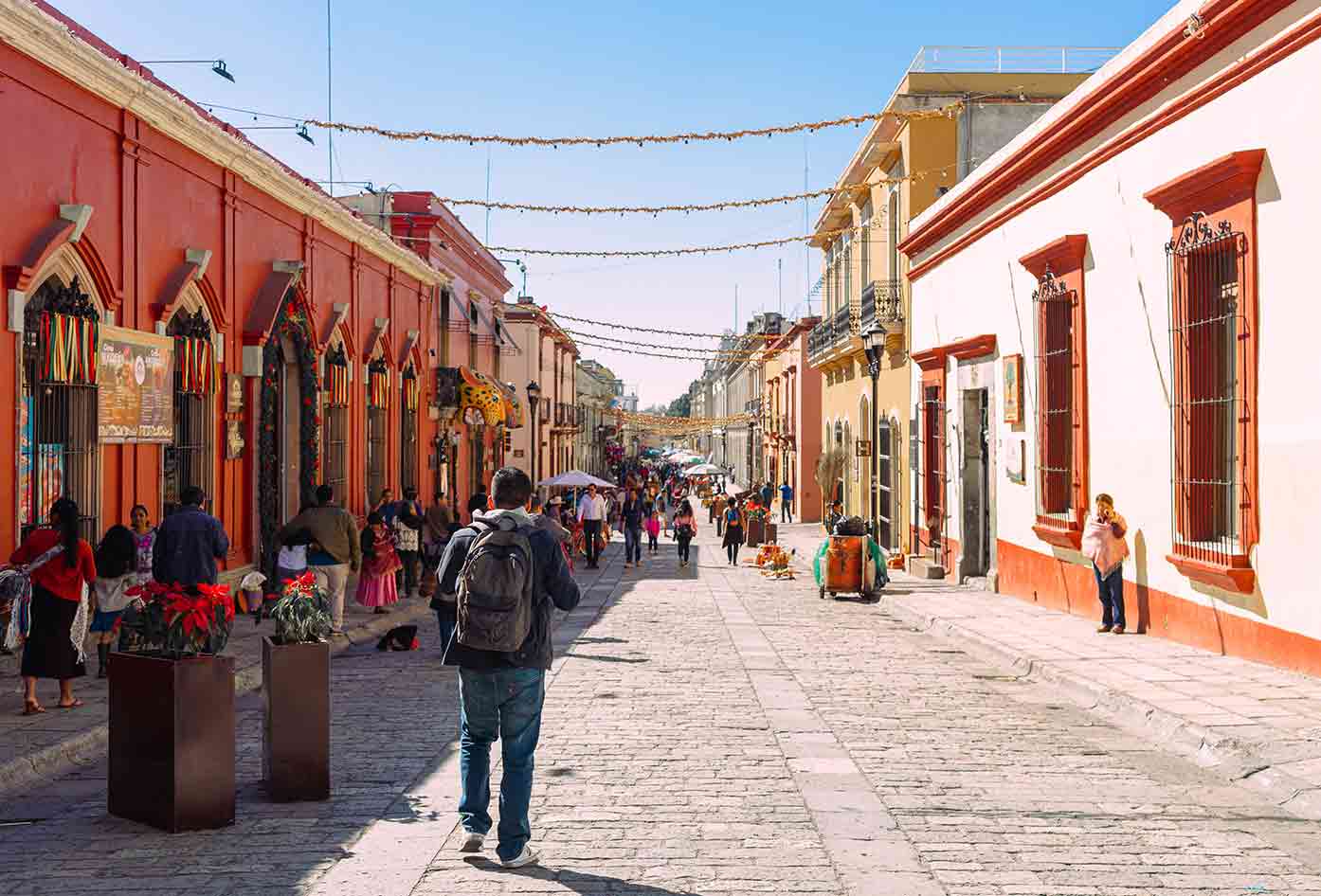 A UNESCO world heritage site, this incredible city is situated within the state of the same name in the southern region of Mexico facing the Pacific Ocean.
In the foothills of the Sierra Madre, this iconic city has many green colored houses and bricks due to the natural coloration of the landscape.
The most adventurous of travelers tend to head down to visit Puerto Escondidio to connect with some of the region's best beaches.
Bacalar
Bacalar is a popular tourist spot in Quintana Roo. Many visitors visit the incredible lagoon which features seven shades of blue, turquoise, and green.
Others enjoy the quiet spots such as the fortress and nearby cenotes. However there is no airport, so to get from Cancun to Bacalar you'll need to make use of the locak bus service or hire a taxi.
Puebla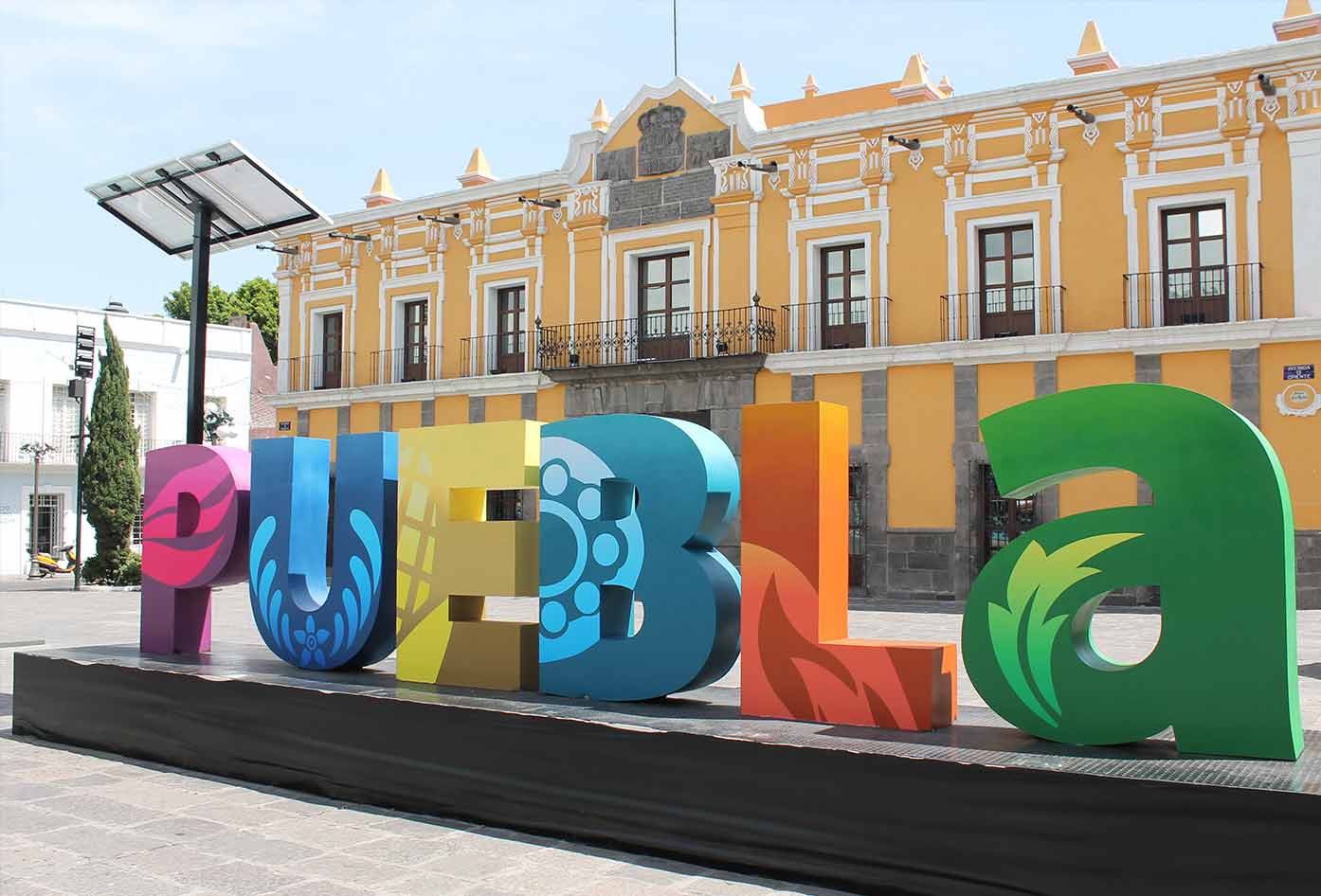 The city of Puebla, within the state of the same name, is situated in the middle of the lower half of Mexico. Puebla has the richest Catholic diocese in Mexico and can be viewed as one of the more religious places in Mexico.
The architectural marvels in the city range from the Renaissance era to the Spanish Baroque. The buildings are so incredible to walk between, that the whole city became a UNESCO world heritage site in 1987.
Mexico Safety Tips
Staying safe in any foreign country is partly your responsibility, which is why you'll want to follow some basic travel safety tips while in Mexico.
⤵️ Here are some useful tips to help you with common safety issues:
Don't accept offers of drugs. Not only is it illegal, but it's dangerous and you're helping an industry wrought with crime that the government is trying to stop.
If you want to take expensive equipment such as cameras or smartphones, keep them hidden, locked away, and on your person. For most people on the road a PacSafe backpack is perfect for this.
Keep dummy wallets for pickpockets and keep your money hidden away. See these stash pocket clothing ideas. Bras, money belts or secret bag compartments will do.
Make sure to carry sunscreen with you, this is one of the hottest regions in Mexico.
Give yourself a curfew in order to stay indoors during dark hours.
Always use a trusted and accredited hostel or hotel. Then once you've booked your room, book taxis or buses through the hotel.
Don't go where there are few other people in the vicinity; this includes camping in secluded places. A simple rule: if there are families around, you're probably safe.
There is a risk of getting bitten by mosquitos and contracting Zika virus. Carry some travel bug spray with you on your travels.
Try your best to use cash where possible, and keep most in your hotel safe by taking small amounts out with you.
With these safety tips in mind, you can avoid many common problems and mishaps made by unsuspecting tourists or first-time travelers to this region of the world.
Got Travel Insurance for Mexico?

Designed by travelers, for travelers, World Nomads covers more than 150 adventure sports and activities so you can explore your boundaries.
Mexico Safe Places FAQs
See these frequently asked questions about safety in Mexico:
---
Safest Places in Mexico to Visit
Despite what many people planning trips abroad may think, there are more safe spots in Mexico than most other countries in the Americas.
There have been scaremongering news reports, but these are mostly reporting on the gang and drug activity that happens most often behind closed doors.
Whether you are backpacking Mexico or visiting on vacation with this guide you should have more confidence to visit the aformentioned locations.
📌 Like this article? Pin it…
Which one of these safe places in Mexico will you visit?
💬 Leave a nice comment or let's start a conversation below!
---
"Dear friend! Some links in this post contain affiliate links. Meaning, if you click through and make a purchase, book a hostel or sign up for a tour, I may earn a small commission at no additional cost to you. Your support means a lot and helps me to keep traveling and maintaining the quality of this site for you."