Aside from being an island, what is Cuba known for?
If you want to have a unique travel experience that begins and ends in the Caribbean, visiting Cuba is exactly what you need to do.
For more reasons than one, Cuba is unlike any other country and there's so much more to it than people are led to believe.
Cuba is charming in its own way and the people are so warm and welcoming, it will quickly earn a special place in your heart.
What Is Cuba Known For?
In this article, we'll look closer at some of the things Cuba is known for so you can have a better idea of what to expect.
There's no shortage of famous things in Cuba that make it special, this article will focus on Cuban things every visitor must experience.
Havana
Havana is the capital of the country and one of the most important tourist destinations in Cuba.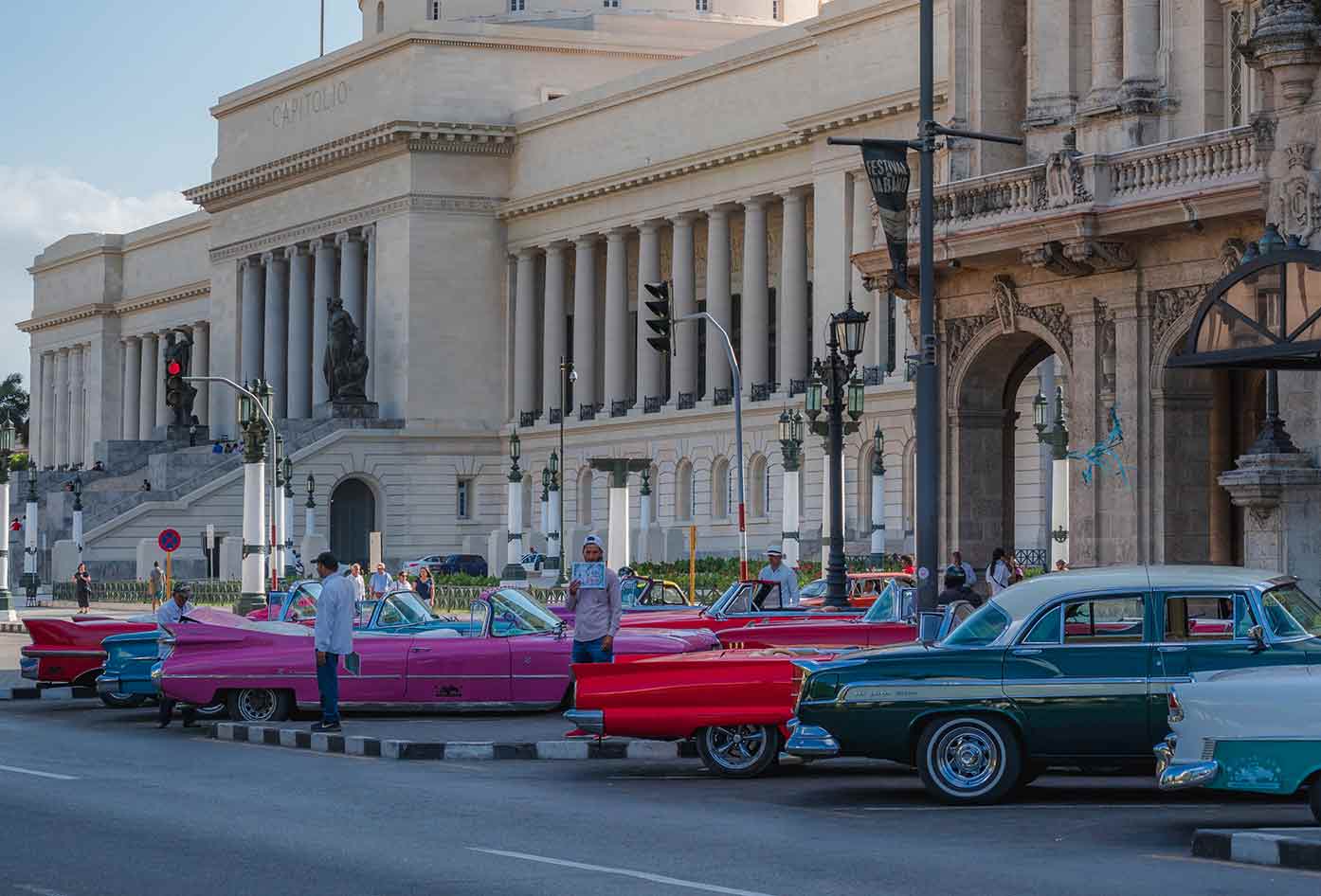 It's such an interesting place because its history is rich and it's beautiful. If you are planning a trip to Cuba it's likely that you'll arrive here first.
Havana's art culture stands out and there are many iconic places to visit, such as the Malecon, Plaza Vieja, the National Capitol Building, and the Catedral de San Cristóbal.
Cuban Rum
Rum is to Cuba what beer is to Germany or what wine is to France. It's not just the most popular spirit in the country, it's a very Cuban thing that's part of the cultural identity and history of the country.
Cuban rum is something else and it's made from molasses, which is derived from sugar cane. It's a big part of the economy and it's one of the best in the world.
It's known for being lighter, crisper, and smoother than other Caribbean rums.
Classic American Cars
One of the things Cuba is known for is classic American cars. The US and Cuba broke all diplomatic relations in the 60s, so no cars have been imported to the country since then.
That means Cuba is the country of vintage cars because they've had to re-engineer and repair what they already have. These cars are beautiful and they make you feel like you've stepped back in time.
Che Guevara
The infamous figure of Che Guevara is one of the many things Cuba is known for due to the way this Marxist revolutionary embedded himself in the history of the country.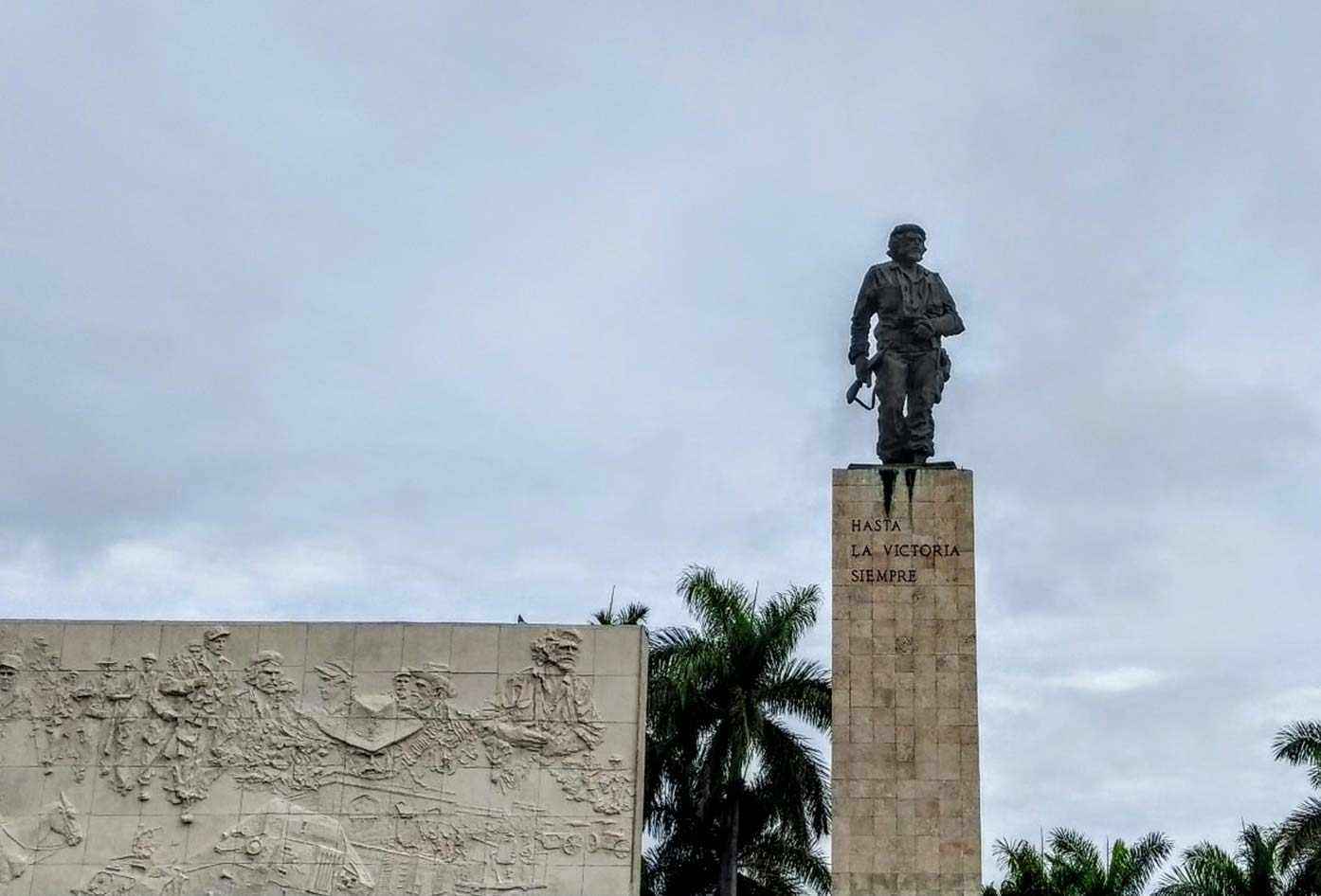 He became the strongest ally of Fidel Castro and he led the 1959 Cuban Revolution. He's known as a guerilla leader, military theorist, diplomat, and author. Visiting the Che Guevara mausoleum is one of the best things to do in Santa Clara where you can visit from Havana.
Education
Education is one of the main priorities in the country. Free education is one of the many things Cuba is known for and it's available to everyone from the cradle to the grave.
Citizens can earn as many undergraduate or graduate degrees as they want for free; all they have to do is go through an interview and examination process.
Cigars
Cuban cigars have earned popularity around the world and they are one of the most Cuban things you can think of.
The classic cigars people have come to love originated from the westernmost province Vuelta Abajo, where the atmospheric conditions are just right to provide the best cigars in the world.
Vuelta Abajo is also one of the most beautiful places in the country.
Cuban Coffee
Cuban coffee is one of the most famous things in Cuba and it's a huge part of the national culture.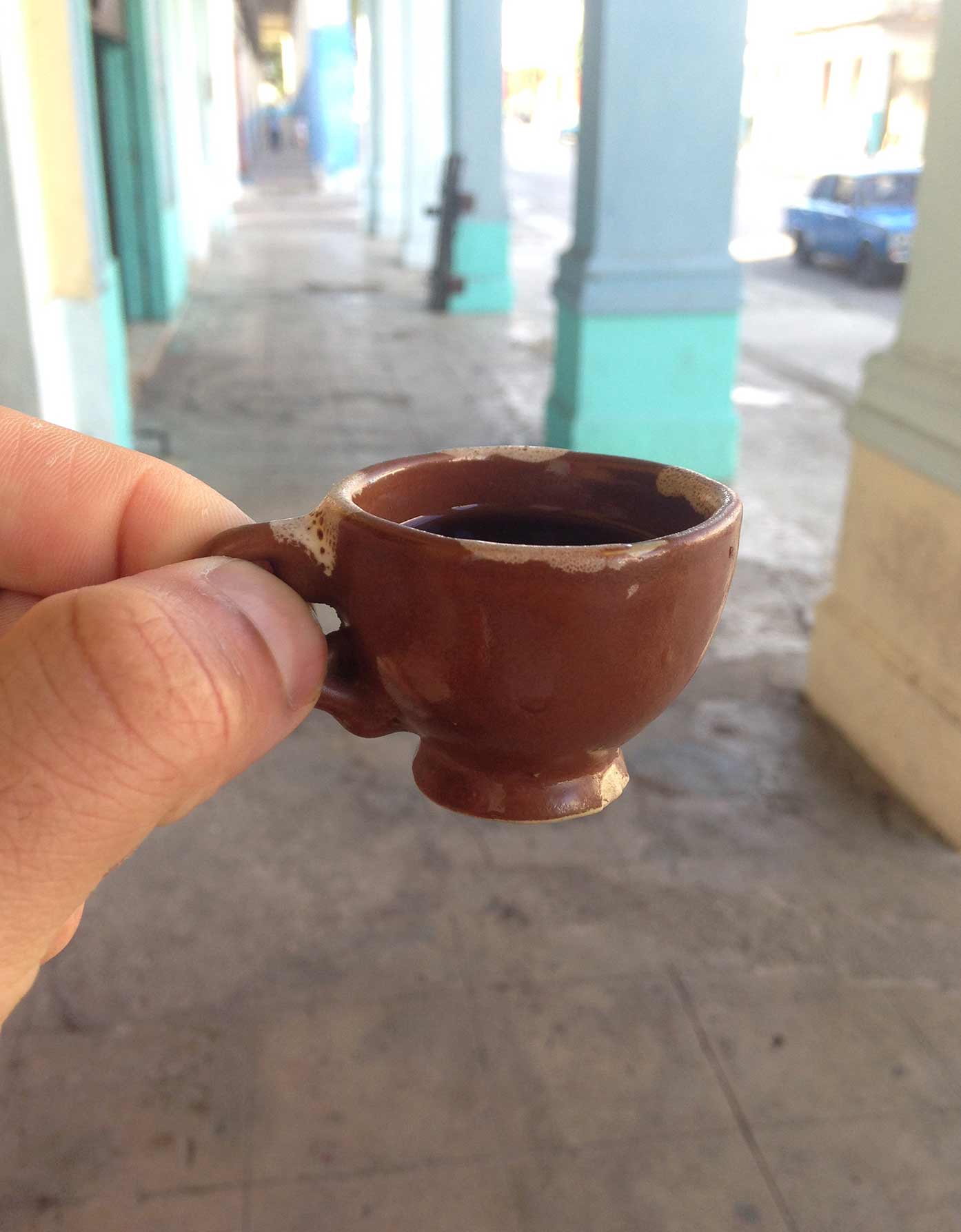 The island isn't known for the world's best coffee but the first coffee plantations in the country belong to the UNESCO World Heritage Sites. If you want to taste Cuban espresso, make sure to ask for a "colado".
Also, you shouldn't miss the "café con leche", which is coffee with milk, and the "cortadito", which is espresso topped with steamed milk.
Beaches
Beaches are must-sees in Cuba, and a huge attraction. Over 3,500 miles of Cuba's coastline is bordered by the Atlantic ocean on the north and the Caribbean ocean on the south, so the beaches are breathtaking.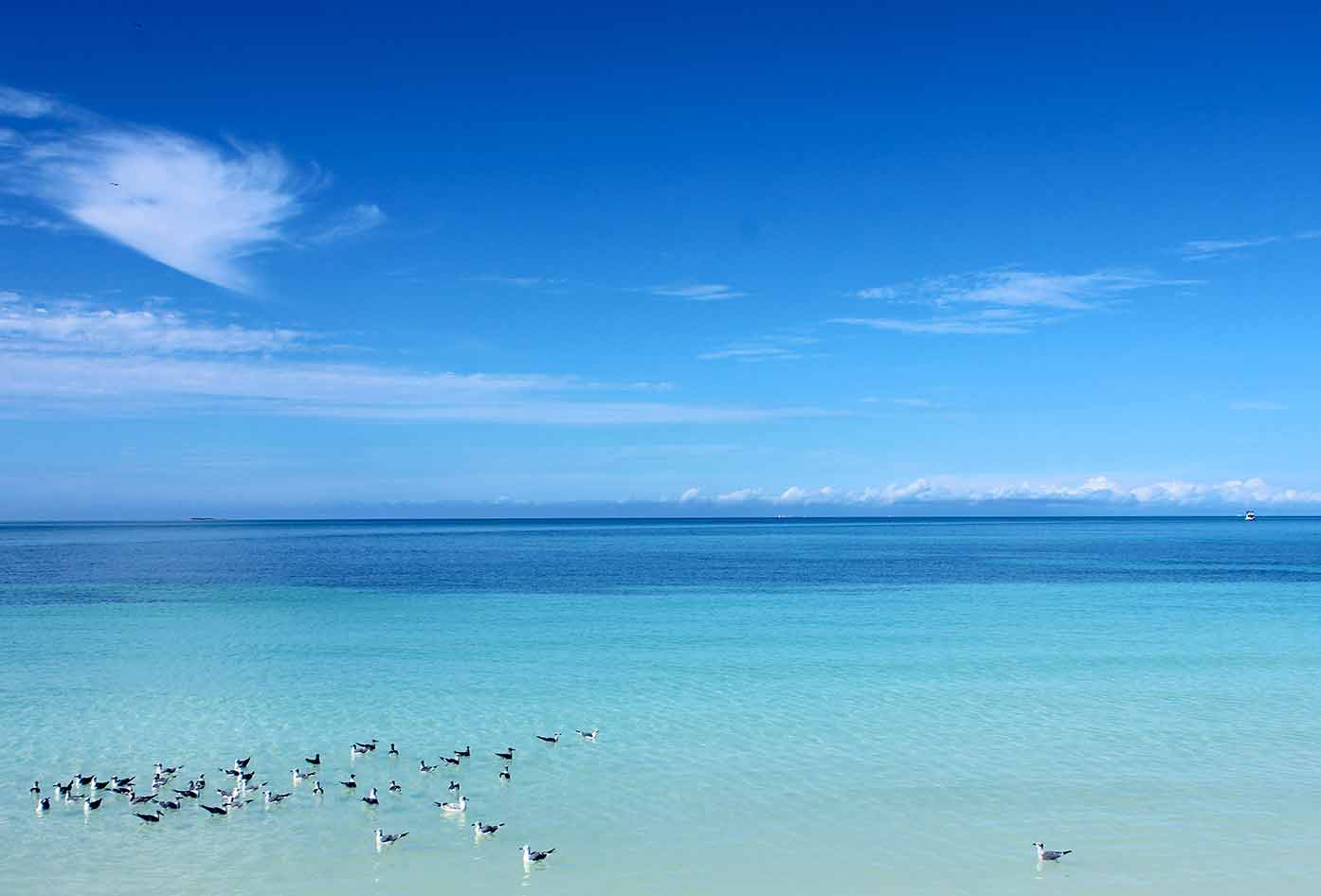 You will find volcanic black sand beaches, white sand beaches, and more, not to mention the water will always be clear.
Buena Vista Social Club
The Buena Vista Social Club is one of the most Cuban things because it's the most popular ensemble of Cuban musicians ever.
It was Established in 1996 playing different genres, such as bolero, son, danzón, and more. The Buena Vista Social Club was made up of veteran musicians, many of them retired, with a passion for music.
Colonial Architecture
Colonial architecture is all over the country, so it has become one of the things Cuba is known for.
There's so much history embedded in the architecture, you simply can't help but walk around the streets and take in all the wonderful constructions that speak of a different time.
Salsa
Another thing Cuba is known for its salsa! Cuban salsa is a popular dance genre that's very much a part of the cultural identity of Cubans.
If you are thinking of traveling to Havana want to learn how to dance Salsa, your trip to Cuba would be the perfect opportunity.
Also known as Salsa Casino, Cuban salsa was popularized in the 70s and it's a big part of their social and cultural activities, so you'll see people dancing in clubs or even on the street.
Varadero
Last but not least, Varadero is one of the must-sees in Cuba because it's the most popular beach resort in the country.
It's right along the Atlantic Ocean coastline and it's bursting with all-inclusive hotels, spas, and golf courses.
If you want to have a luxurious experience and live life as Al Capone used to do, this is the place to visit.
What Is Cuba Known For?
Cuba is a lot more than its politics and there is so much for you to discover in this country if you are willing to visit.
The items on today's list are just the tip of the iceberg, so don't be afraid to explore a little further and make wonderful memories in one of the most unique countries in the world.
You can learn more facts about Cuba on this blog. Just dare to be enchanted if you are traveling to the island for the first time.
📌 Like this article? Pin it…
Did you learn anything from these famous things about Cuba?
💬 Leave a nice comment or let's start a conversation below!
---
"Dear friend! Some links in this post contain affiliate links. Meaning, if you click through and make a purchase, book a hostel or sign up for a tour, I may earn a small commission at no additional cost to you. Your support means a lot and helps me to keep traveling and maintaining the quality of this site for you."