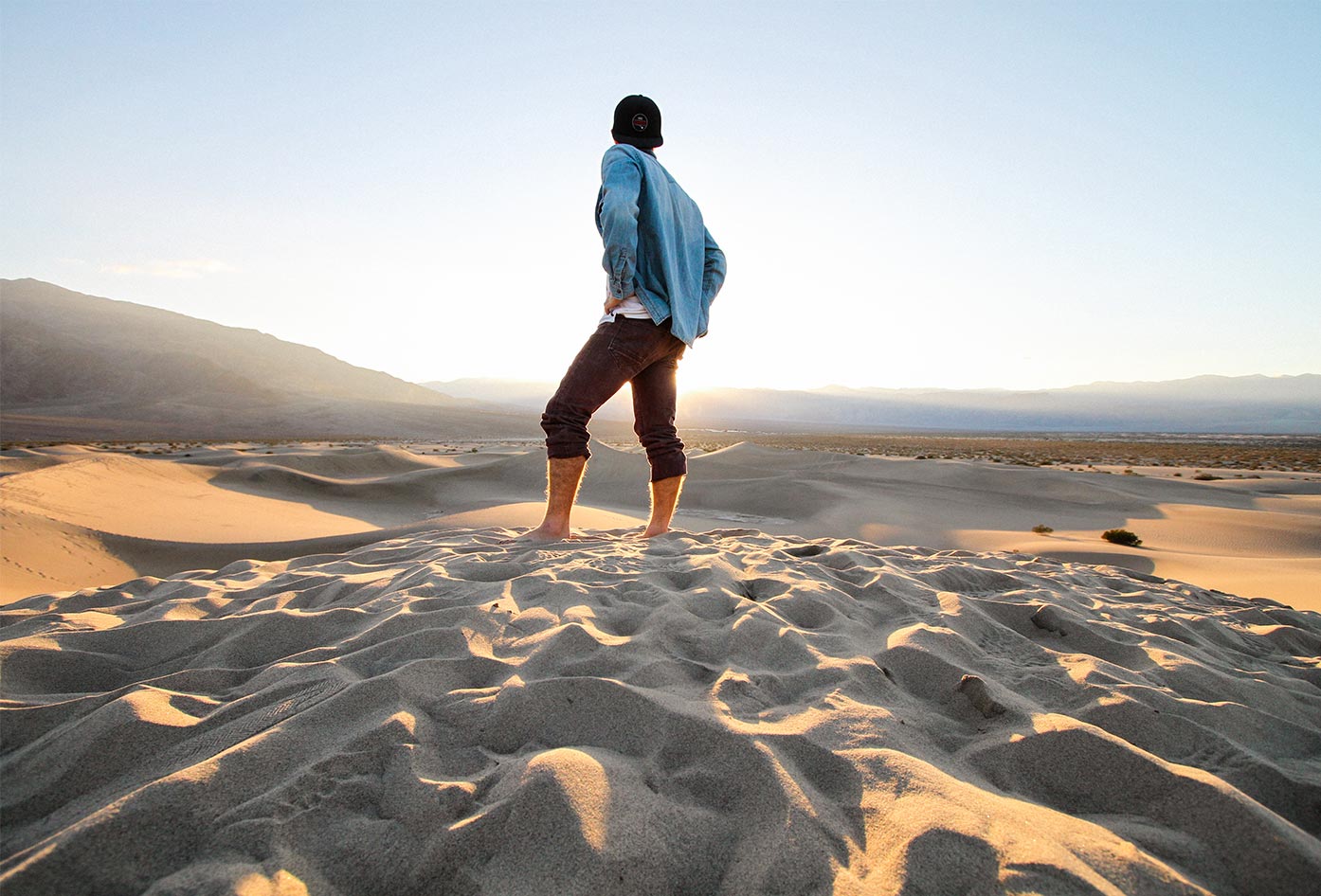 Are you on the lookout for the best travel pants for hot weather?
For any guy out there looking to make their travels a touch more comfortable, it pays to invest in the best travel pants for hot weather.
---
Quick Answer: Best Travel Pants for Hot Weather
---
For all those who enjoy traveling, especially in places like South America, the climate and heat will become an issue over time.
Best Travel Pants for Hot Weather
If you are looking to pick up the best travel pants for hot weather, then you need to know where to look.
Making that choice can be tough. Typically, when you buy a pair of pants for hot weather, you want to find pants that are breathable.
Pants for Hot Weather: Choosing Yours
This means finding pants made from a material that is going to allow your body to perspire. I can't stand sticky materials.
If you buy clothing that is too tight or too warm, then you will more or less immediately feel the negativity from doing so.
Your pants need to be nice and comfy, which is the hardest part for travelers: finding pants that fit them in a comfortable, manner.
If you find that hard to work around, I recommend you take a look at these best travel pants for hot weather I've lined up for you below.
Each set of pants passed my major tests. They're comfortable to wear and the material ensures you can breathe with relative ease.
I've also picked trousers which are comfortable, and provide you with wrinkle resistance to wear them day-in, day-out when traveling.
Men's Hot Weather Pants: Features
When choosing a pair of hot weather pants for your travels there are a few things you may want to consider.
Let's look at some things that may or may not be important to you.
Comfort: For many men, comfort is one of the most important attributes. If traveling long distances you'll want to ensure that whichever brand you buy fits well on your body and has ample space to maneuver. The best long pants for hot weather I have tried are the ones that allow you to sit, walk, run, and kneel down without feeling uncomfortable or sticking to your legs.
Breathable: As you are searching for the best hot weather pants one of the most important things to look out for is that they are breathable. The coolest pants for hot weather that I have seen have some sort of breathable material that stops your legs from getting sweaty and sticking to the fabric.
Lightweight: Being free from burden whilst walking in the hot weather is a must. Especially if you're wearing trousers designed for hot climates. After all, you don't want to feel like you're wearing a pair of heavy jeans or other regular travel pants.
Wrinkle-resistant: Whilst you're on the road, the last thing you want to do is be seen wearing wrinkled up trousers. Good pants for hot weather are usually made with special materials that prevent them from creasing too much. Always look for the material because it's a feature you'll want to keep your eye on.
With these features in mind, you can make a smart decision about which are the best pants for hot weather travel and most important of all which work the best for your needs.
Best Pants for Hot Weather
So, when you want to find good-quality fitted pants that sit well on you, it's important to know where to begin your search.
Features:
UPF50 fabric protection
Easy to adjust
Elastic waist provided
Out of all the ways to get dressed up for your trip, the UPF50 fabric protection offered by these pants makes these a fine choice to put on.
They feel good to wear knowing they give you protection, making them the best travel pants for hot weather.
Overall, you'll find these pants offer much-needed resistance to the elements, making them excellent for traveling regardless of the weather.
---
Features:
Great for socialising
Easy to machine-wash
UPF 50 protection
Durability goes a long way to make sure you enjoy a much more harmonious experience overall when picking the best travel pants for hot weather.
These, though, look good as both an option to wear outdoors and as an option to wear to social functions. Either way, they make an excellent choice for finding high-quality lightweight travel trousers for your trip.
---
Features:
Nylon/Spandex material mix
Quick to dry
Resistant to abrasions
If you need a pair of hiking trousers for men that are going to stay in good condition, start here.
These will dry nice and fast, leaving you with a material mix that looks good and feels fantastic thanks to a nylon and spandex mixture.
They are also made using a 'Zion' fabric which is water repellent and extremely stretchy. The mesh pockets, too, promise a far more comfortable experience moving forward.
---
Features:
Thigh zip pocket
Strongly wind resistant
Comfortable waist band
While many trousers for men will come with dig-in waistbands and other irritants, these feel very good for you to wear.
They provide you with ample movement space but also come with zipped back pockets for safe storage of essentials.
It also comes with a brushed tricot lining for that extra sense of comfort from within, making them excellent all-purpose travel trousers.
---
Features:
Extremely comfortable design
Water resistance material
Four-way stretch design
If you need pants that can do a lot to help you stay comfortable, then these are among the best pants to wear in hot weather.
The four-way stretch allows for movement in tight and changing locations without ripping, while the comfortable material of the trousers ensures you can walk around with total comfort thanks to the water resistance material.
---
Features:
All-purpose cargo pants
Self-adjusted waist slider
Reinforce knee protection
If you know your day ahead is going to be a busy one, then you should definitely look to take part in using these awesome tactical pants.
They feel good to wear, they offer you ample space inside each pocket and they will fit without even the slightest of issues. They also come with reinforced knees to avoid needless wear and tear.
---
Features:
Polyester, elastane & twill material
UP50 sun protection
Easy to adjust
Made for the man on the go, these might be the best travel pants for hot weather you will find.
The pockets offer ample storage, while the in-built sun protection will do everything to help keep you protected from the sun as you travel. Great for long days spent outdoors with significant exposure to the sun over all.
---
Features:
Comfortable to wear
100% machine washable
Designed to last
With the promise of long-term prosperity from these cargo pants, you can enjoy wearing a pair of trousers that look good, feel good, and never become a problem for you.
These are excellent for an all-year-round look that should help you to blend in and to feel comfortable, never becoming too heavy nor leaving you with a lack of space or storage.
---
Features:
Made from nylon and polyester
Offers you UPF30 protection
Perfect for repelling insects
Stick these on when you're out and about and you will see why so many choose to wear them. High-quality cargo pants that manage to keep you nice and cool when you are about to do whatever it is that you wish. An great choice for all manner of reasons, not least versatility.
---
Features:
Strong, durable, and stylish
Zip-off legs offer versatility
Quick to dry out
Need a pair of pants to wear for just about any trip? Then these convertible lightweights are just for you. A fine choice for any traveler who wants to reduce the likelihood that they are not carrying enough high-end products with them. Great for just about any kind of trip, and easy to re-adjust into shorts.
---
Features:
Made from nylon and spandex
Perfect for hiking in
Provides UPF 50+ protection
Pick up these awesome convertible pants, and you should have no real problems in making sure that you can feel pretty damn comfortable on any trip. They are the ideal hot weather pants for when you wish to cool down and keep yourself free from discomfort.
---
Features:
Comfy, rugged design
Comes with plenty of space
Reduces moisture build-up
Stick these on when you're out and about and you'll soon see why so many choose to wear them. High-quality cargo pants that manage to keep you nice and cool when you are about to do whatever it is that you wish. An excellent choice for all manner of reasons, not least versatility.
---
Features:
Perfect for outdoor events
Cargo pockets for storage
Moisture sensing, two-way circulation
Keep yourself feeling fresh and fit today with the help of these awesome short/trouser combinations. They provide a quick-drying pair of hot weather pants that should reduce any discomfort that you feel when traveling, ensuring that you can travel without any of the discomforts other pants provide.
---
Features:
Duratex Fabric repels liquids
Fade, shrink, and wrinkle resistant
Metal alloy button and zipper
Keep yourself dry and comfortable as well as out of the gaze of the sun with these waterproof pants. They feel good, they offer plenty of protection from sun radiation, and come with a happy collection of hook and loop secure front & back pockets offering ample storage.
---
Features:
Made with storage in-mind
Comfortable waistband when walking
Easy to wash and dr
With these pants, you have all the help that you need to really ensure that you can keep on moving forward in life. It's a high-quality mixture of nylon, polyester, and spandex. This ensures that you always feel comfortable no matter where you happen to be going.
---
Best Travel Pants for Hot Weather
It's all well and good just buying any all old pair of pants: you need to be smart and make a choice that is actually suited to your needs.
Of course, now that you know what to look for, the challenge comes from picking out a good pair of trousers.
If you are just getting things started out, then you should absolutely be ready to make the right choice.
I recommend that you take some time to look a bit closer at your options above, and make a choice based on these top travel pants for warm weather traveling!
📌 Like this article? Pin it…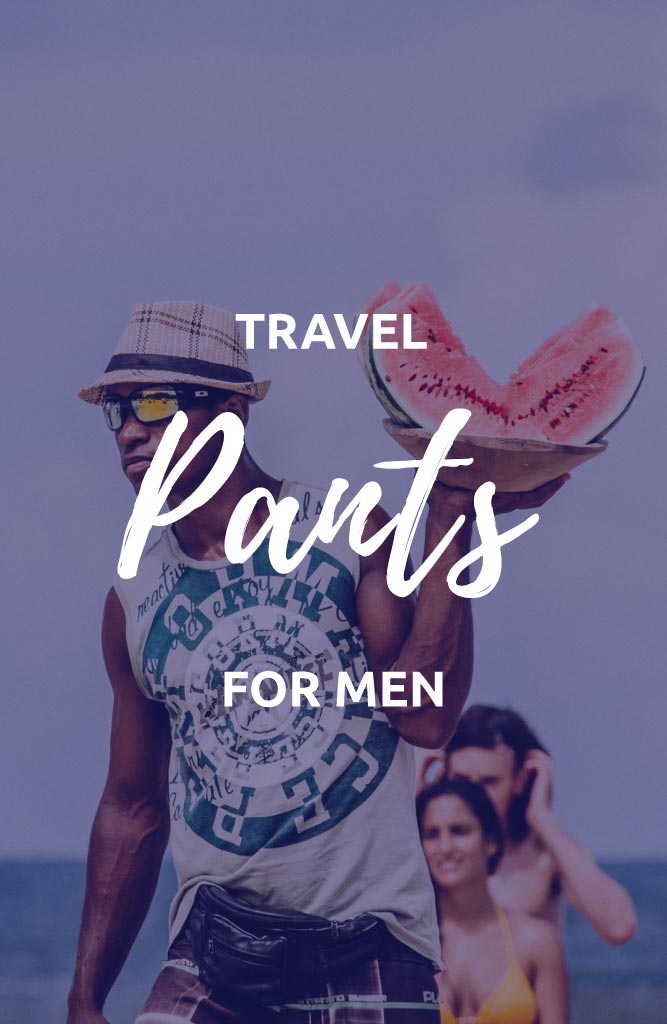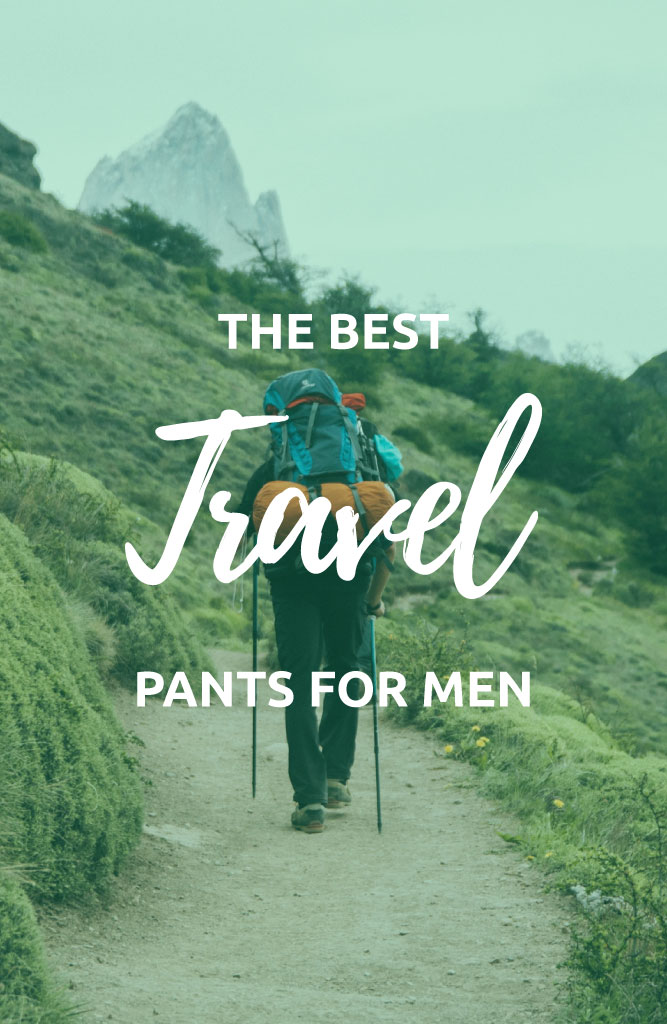 Did this help your search for travel pants for hot weather?
Need More Packing Inspiration?
Hopefully, you've found some hot weather travel pants.
Feel like you need more travel gear for your trip?
Or, maybe you're considering buying a gift for a fellow traveler? See this best travel gear page for even more ideas on what to shop for.
---
"Dear friend! Some links in this post contain affiliate links. Meaning, if you click through and make a purchase, book a hostel or sign up for a tour, I may earn a small commission at no additional cost to you. Your support means a lot and helps me to keep traveling and maintaining the quality of this site for you."