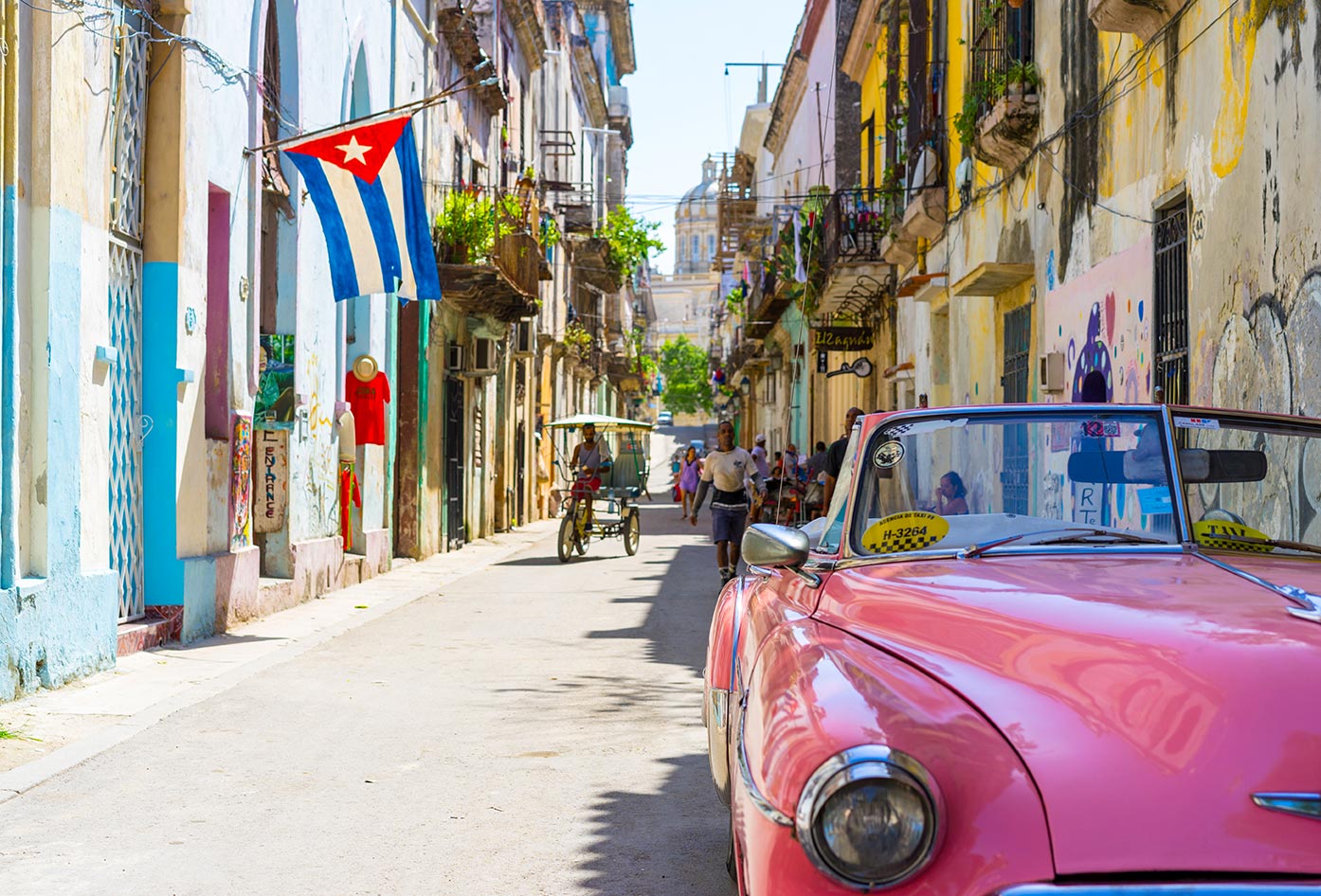 Is Cuba safe to travel to in 2022?
Cuba is the most charismatic country is located in the Caribbean. The iconic behemoth of the Caribbean Sea has the most infamous modern history in the North American continent.
The Cuban Missile Crisis, The Bay of Pigs Invasion, The Communist Revolution, The Trade Embargo. Che Guevara and Fidel Castro's spirits walk the streets preaching about the people and the state.
Is Cuba Safe?
That's great if you love history, but traveling to Cuba has its qualms. As a nation, Cuba is in a unique position in which it's frozen in time.
The cars, the everyday products, and buildings all look like they're from the 1950s; and that's pretty much because they are.
But does that mean safety is an issue? Is Cuba safe?
Is it Safe to Travel to Cuba?
In a word, yes. As the embargo on Cuba was finally lifted, more and more Americans are visiting this great island.
The homicide is a fraction of surrounding Caribbean countries and the reputation of the Cuban people is very positive. Hardly any major crimes or incidents take place in Cuba, only minor criminal activity.
In fact, Cuba is known for being different and it isn't like other countries in North America that have gangs or drugs since drug possession is penalized so heavily.
The UK government states that most visits to Cuba are 'trouble-free' and this is attributed to low crime rates.
However, they do advise researching the best times of year to travel due to the hurricane season taking up a large portion of the year.
For UK citizens, you can find more information on the UK GOV website.
The US government, on the other hand, has Cuba's status as Level 2: exercised increased caution. See this link for more information on this.
The main concern of anyone traveling to Cuba should be virus transmission.
Travelers to Cuba are, according to the UK Health Authorities, at risk to COVID-19, Dengue, and Zika.
Safety Facts about Cuba
If you are planning a trip to Cuba you may find it useful to know some quick safety facts about Cuba.
The list below gives you an insight into some relevant information regarding safety.
The intentional homicide rate in Cuba is the 3rd lowest out of all Caribbean countries, at roughly 5/100,000.
That's one-eleventh of Jamaica's murder rate and half the rate in Barbados.
Cuba recorded 2,688,000 international tourists in 2011, the third-highest figure in the Caribbean.
In September 2019, the Cuban Government announced that it was taking measures to manage electricity and fuel supplies in view of limited stocks and deliveries of oil. Government measures included prioritizing supplies for essential services, and reducing transport services. The situation has normalized but measures could be reintroduced at any time.
Some tourist facilities were largely damaged on 8th September 2017 when Hurricane Irma hit. However, it didn't affect the most significant tourist areas.
Accidents involving motor vehicles are the leading cause of accidental deaths in Cuba.
Generally, Cuba is perfectly safe to travel alone. Stay within the normal backpacker routes, trust your instincts, and you'll do great.
Is Cuba Safe to Travel Alone?
Cuba is perfectly safe to travel alone. If you stay within the confines of the tourist areas or cities in the daytime and trust your instincts, you'll have a wonderful holiday.
Common sense is your best friend in Cuba since a lot of public services are either terrible or non-existent.
Police in Havana are responsive to petty crime.
But if you get hurt, due to a lack of health and safety implementations, the paramedic services aren't the best.
Avoid going out at night for trivial reasons, don't trust strangers, and don't flash expensive items.
Cuba is completely unique from the rest of the Caribbean, so if you've been to the likes of Jamaica or The Dominican Republic, Cuba is the complete opposite.
The criminal activity is just opportunistic pick-pocketers and purse-grabbers.
---
---
Backpacking Cuba Safety
One thing that backpackers need to consider, is that the Caribbean is wrought with hurricanes.
Even when the season was supposed to end in November, there were surprise hurricanes in January.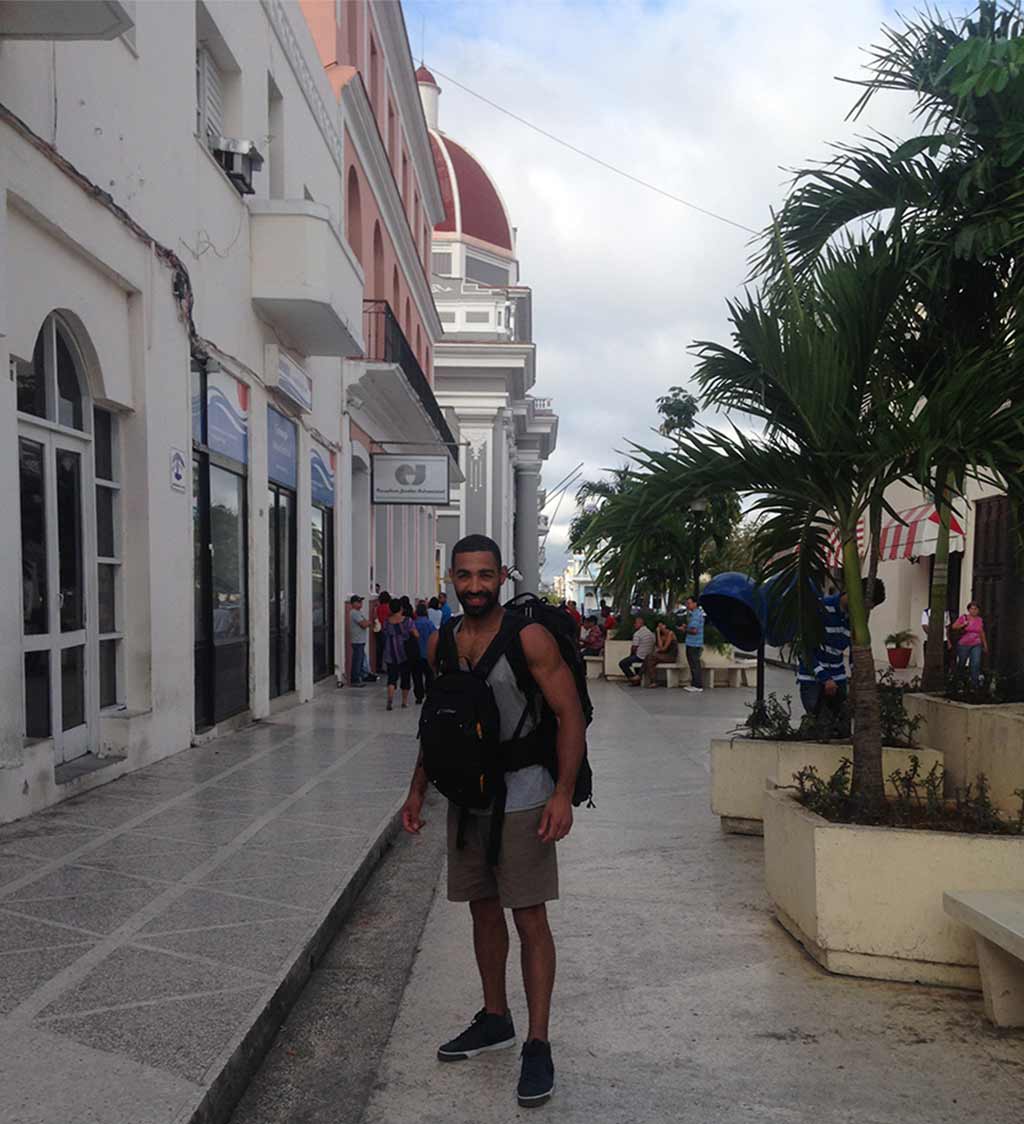 The island itself is largely humid and hot for most of the year anyway, so plan your trip anytime between January and June to stay safe.
To see out how Cuba deals with every year hurricanes see New York Times who has taken some useful tips from Cuba's experience.
Cuba: Travel Safety Tips
Here are some travel tips to consider on your journey:
You could be at risk of contracting COVID-19.
Don't walk around Havana at night. Or any of the other major cities for that matter.
If you are a person that suffers from typical culture shock symptoms see our tips on adapting to new surroundings on this blog.
Don't drink any tap water. Use bottled water or a portable water distiller to kill bacteria and parasites.
Don't take too many valuables with you. If you want to take expensive equipment such as cameras or smartphones, keep them hidden, locked away, and on your person. A PacSafe backpack is perfect for this.
Keep away from drugs. You could face jail-time of 20+ years or worse if you get caught.
Make sure to use trusted and accredited hotels/hostels. Then once you've booked your room, book taxis or buses through the hotel.
Carry a hidden travel wallet for pickpockets and keep your money hidden away. Bras, money belts or secret bag compartments will do.
If you're visiting between June and November, remember that this is the height of hurricane season which means you'll need to take the necessary precautions. Prepare for power cuts if a hurricane occurs.
Traveling Around Cuba
Did you know Cuba is one of the only Caribbean islands with a functioning train service?
The trains aren't 100% reliable, but they serve as a perfect alternative to the roads. The 550km journey from Havana to Camaguey is a train route that could save you some money but not time.
The maximum speed on most Cuban trains tends to be around 40km/hr. The quickest of the two mainline services, from Havana to Santiago, is known as the Especial.
It features air-conditioned coaches imported from France and offers two classes of seats.
It leaves Havana once every three days on the fifteen-hour journey to Santiago.
If you're scared of the likelihood of a road accident, the train is for you. Make sure to purchase your ticket at least an hour before the planned departure and to have your passport handy.
Communal taxis, or taxis colectivos, are taxis operating within towns and cities. With some great things to do in Santa Clara why not try them out from Havana?
They are usually privately owned vehicles and generally run along specific routes. The classic 50s style cars in Havana city center are most likely colectivos.
Coco-taxis are iconic to the Havana region, but colectivos are found everywhere on the island.
If you're looking for long-distance travel, either a train or long-distance colectivo will be better than a bus.
Got Travel Insurance for Cuba?

Designed by travelers, for travelers, World Nomads covers more than 150 adventure sports and activities so you can explore your boundaries.
Is Cuba Safe?
Cuba is an amazing island to visit and is perhaps the most comfortable island to stay in the Caribbean since it's one of the safest.
It would help when visiting Cuba if you knew at least some Spanish, but residents won't be offended if you speak to them in English.
Despite the damage received from Hurricane Irma, Cuba is overcoming. It would be best if you visited outside of the hurricane season, but it can be much cheaper to book within it.
See this Cuba trip planning guide for more travel routes, tips, and useful info on Cuba. Don't drink too much rum!
📌 Like this article? Pin it…
Missing something? Got tips, tricks & advice we can learn from?
💬 Leave a nice comment or let's start a conversation below!
---
"Dear friend! Some links in this post contain affiliate links. Meaning, if you click through and make a purchase, book a hostel or sign up for a tour, I may earn a small commission at no additional cost to you. Your support means a lot and helps me to keep traveling and maintaining the quality of this site for you."