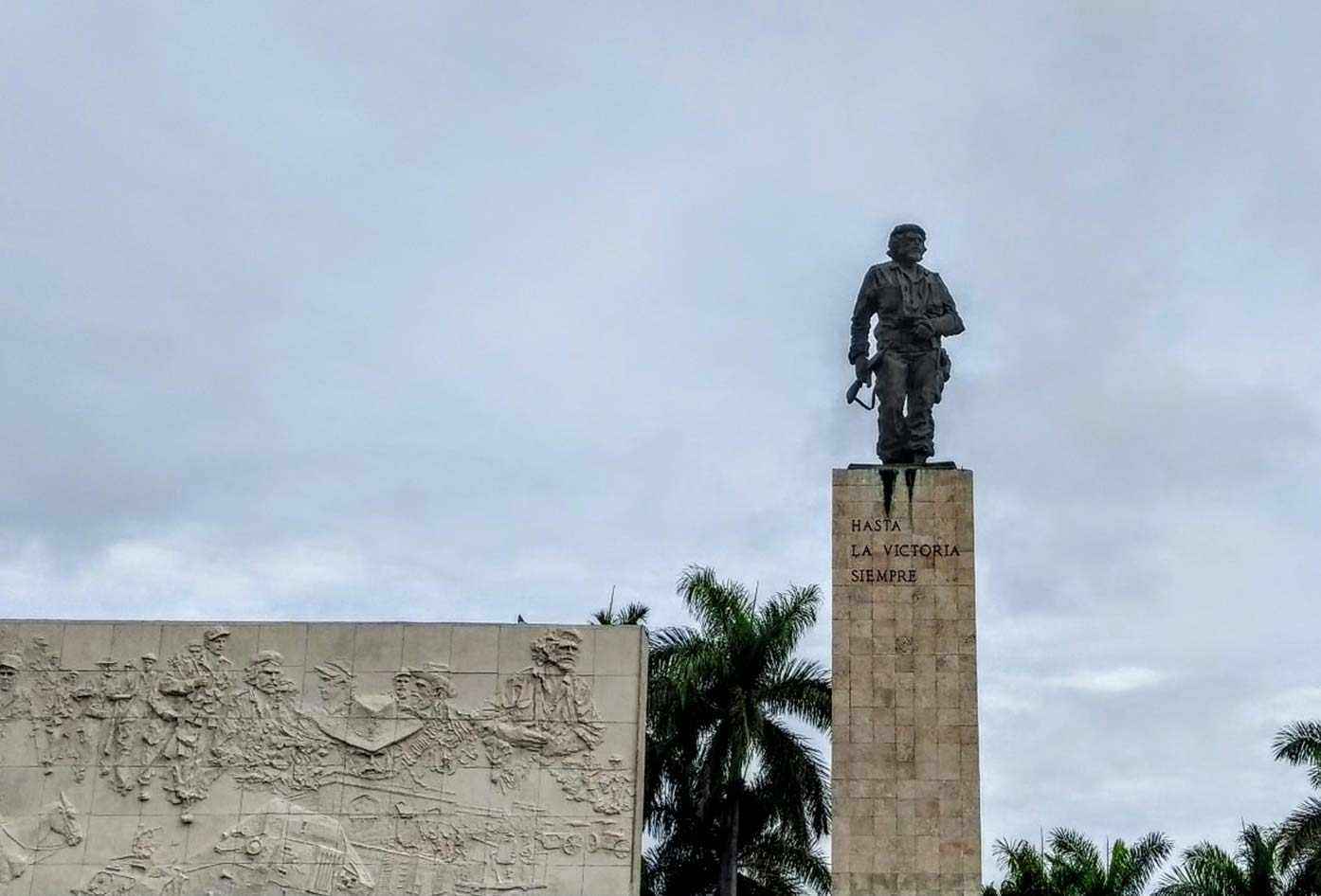 Welcome to this guide on the best things to do in Santa Clara.
Nestled in the middle of Cuba, this imperial town has massive historic importance regarding the revolution that took place decades ago.
As well as sightseeing in Santa Clara, there are some nice places to visit including hiking if you're looking to explore the great outdoors.
Santa Clara, Cuba
In this guide, we will explore everything you can see and do in this fantastic city, some tips for making your stay more enjoyable, as well as how you can get there.
Is Santa Clara Worth Visting?
Santa Clara was home to one of the most infamous battles of the Cuban Revolution, where the revolution army won despite being at extremely poor odds.
As a result, lots of monuments lie in the town, including Che Guevara's mausoleum and museum which is one of the most popular places to visit in Santa Clara and is just on the outskirts.
If you are really into the Revolution (or simply love Che Guevara) then Santa Clara is a must-visit in Cuba!
As well as seeing the historical sights, heading to Santa Clara can be a breath of fresh air from some of the more touristy areas of Cuba.
Here you can buy some of the best cigar brands for cheap, including Cohiba (less expensive than buying in Trinidad or Havana).
Santa Clara also has the close-by Loma de Capiro, which is a conveniently located yet gentle hike.
How to get to Santa Clara
Santa Clara is located in the province of Villa Clara, which is roughly in the middle of the island.
There are three main ways to get to the town, either by bus, shared taxi, or train.
If heading by bus, then there are services that depart from Cienfuegos, Havana, and Trinidad daily, using the Viazul bus service (the official and best service in the country).
The Havana to Santa Clara route is the most popular and the bus station is located on the outskirts of town, so you'll need to take a taxi if staying in the center.
A shared taxi is also a great way to get around Cuba, especially given the inexpensive prices. Of course, they are more expensive than the bus but provide you with flexibility and a slightly quicker driving time.
There is also a direct train which takes 5 hours from Havana, although I didn't use it so I can't really comment.
Things to do in Santa Clara
Below we will look at some of the best things to do in Santa Clara for new visitors, especially for those with limited time in this historic city.
Che Guevara Mausoleum
Often regarded as one of the most comprehensive sites and museums to learn about Che Guevara, the mausoleum is a great half-day trip to take in Santa Clara.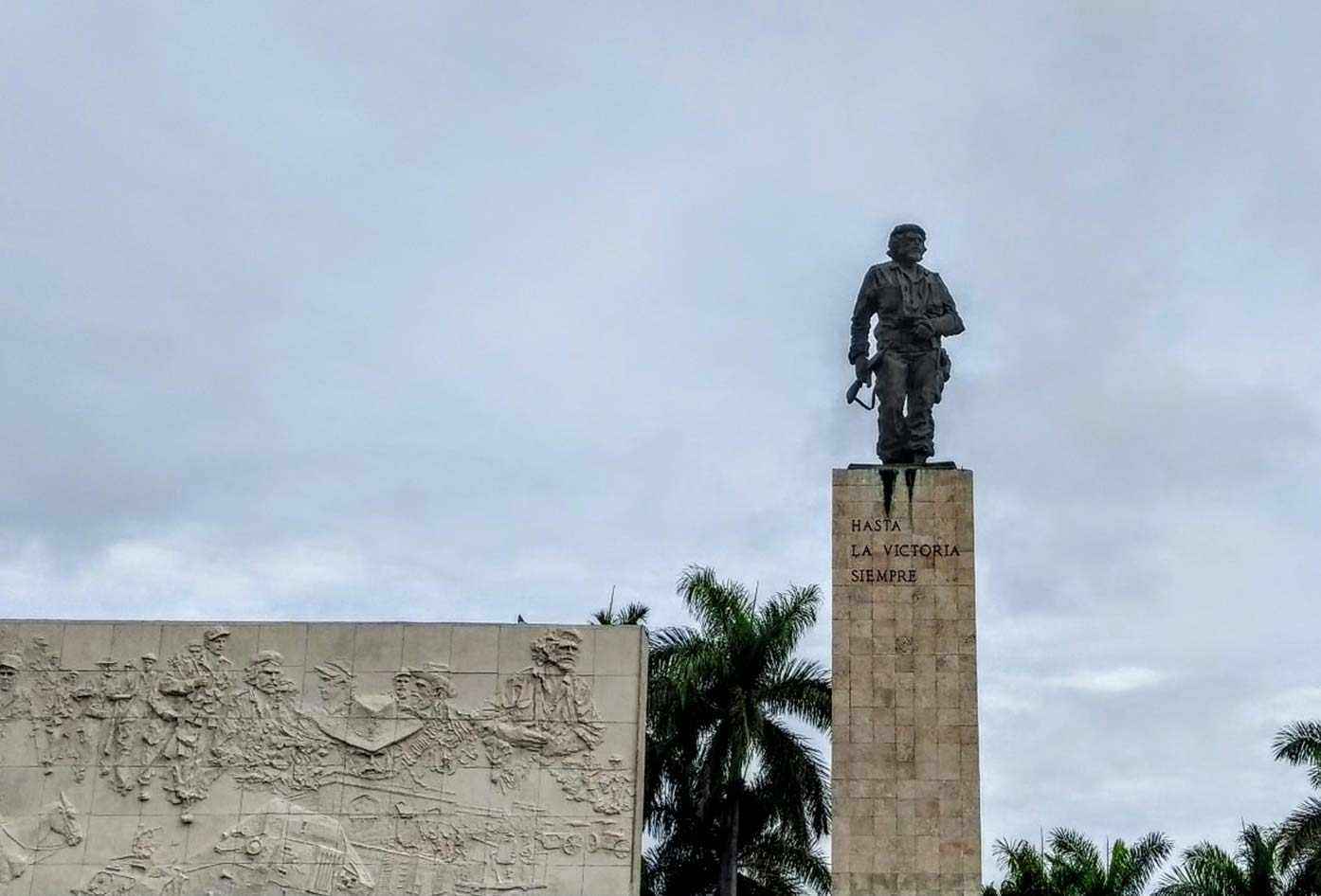 As well as featuring many important artifacts from his early life and conquests across Cuba.
Actually, it's here that his remains are buried, including 29 other Guerrilla fighters that died in battle with him in Bolivia.
Entry price is very cheap, to say it's one of the most historic places in Cuba and it's only a short walk from the main bus station, in case you decide to visit as a day trip from elsewhere.
Loma de Capiro
This hill takes around 15 minutes to climb yet gives great views over the city. As you will find, there is an important monument at the top.
This was the point where the Revolutionary Army planned their assault and eventually won despite being heavily outnumbered.
The hill is only a short walk from the east side of town, and there are a couple of small cafes to eat at after your walk.
Cuban Revolution Monuments
When deciding what to see in Santa Clara you can't ignore the historic landmarks in honor of the Cuban Revolution.
The infamous Che Guevara statue of him holding a child is one of the most iconic and historical landmarks in Cuba.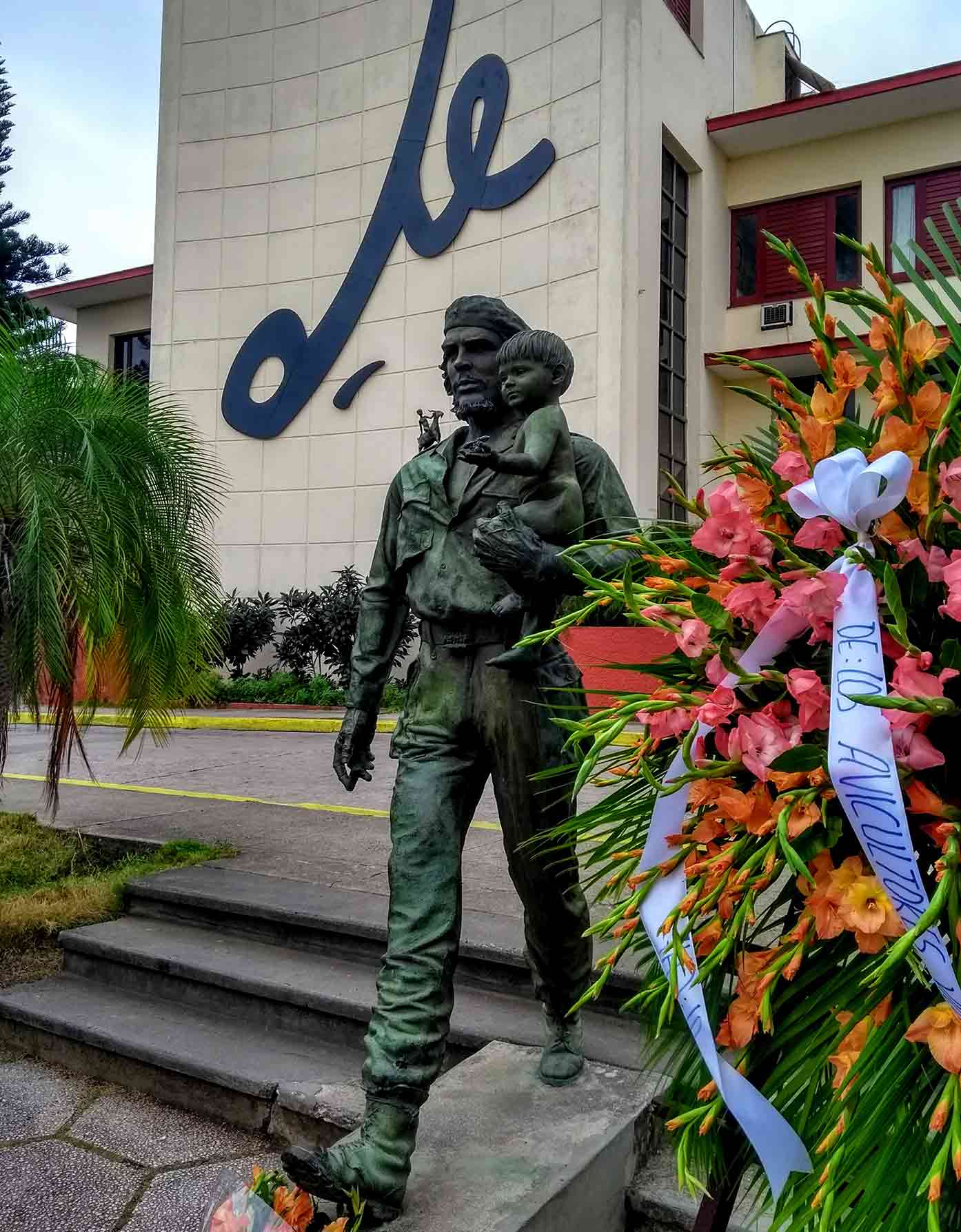 This is located on Avenida liberación, on the east side of town.
Further along this avenue (towards the center) you can find the train and digger monuments which again have an interesting story behind them.
Cafe-Museo Revolución is not only a great place for coffee, but also features a small museum inside!
Come in to look at some of the best moments of the Cuban Revolution, and chat to some locals who were there when it happened.
Leoncio Vidal Park
This beautiful park located in the middle of town attracts many during the day, where there are lots of public performances and dances.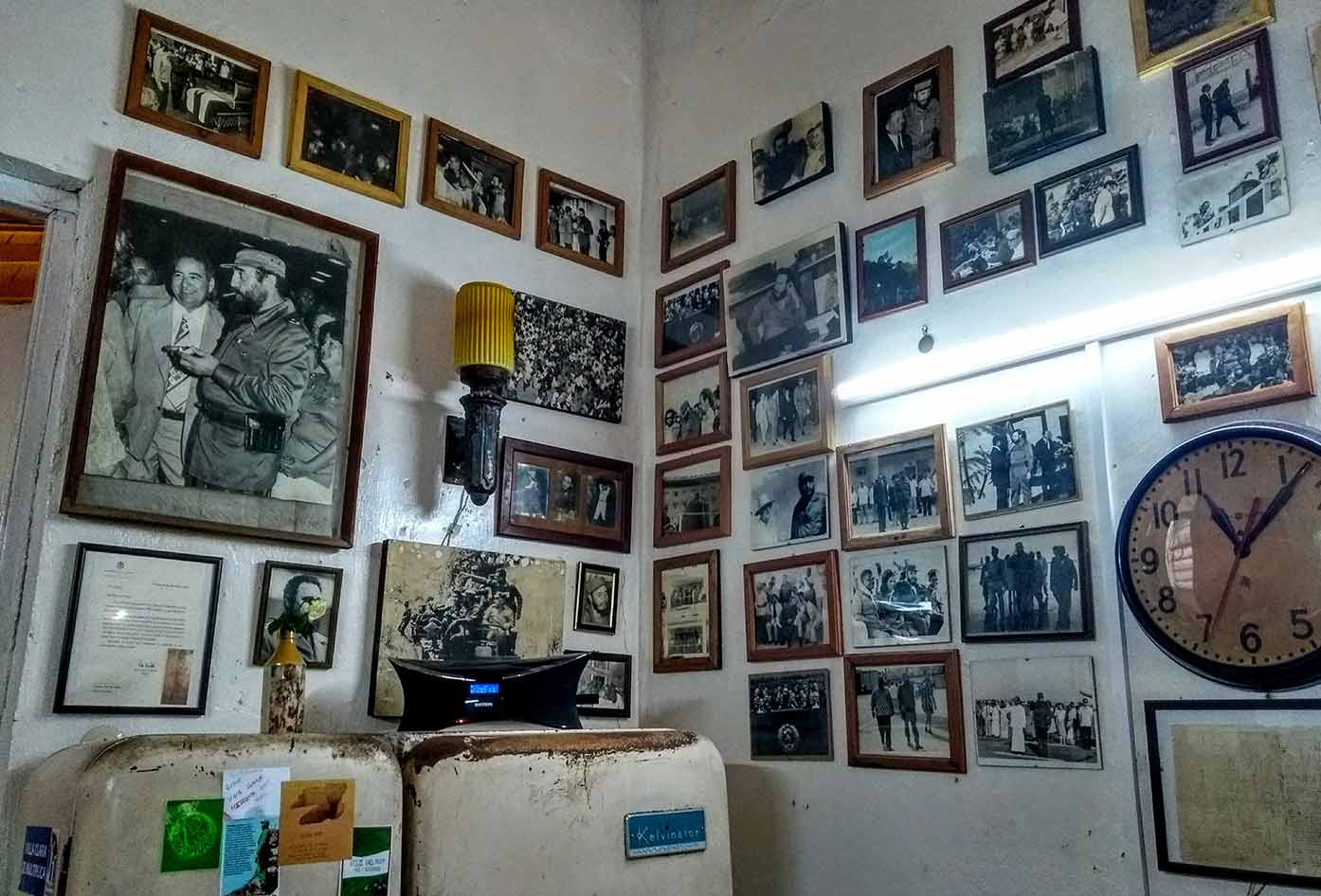 However, during the night many flock to the nearby restaurants and bars, when the plaza's charm is more heavily felt.
Also, here you will great cheap eats, including El Sol restaurant which was one of my favorites (3 very large dishes for under $10.00!).
Santa Clara Travel Tips
November to April promises consistent temperatures in Santa Clara, with averages of between 83-85°F.
November is often regarded as the best month to visit for weather.
May to October has much more tropical weather, with anywhere from 12-15 days of rainfall but also higher temperatures with highs of up to 92°F.
September is officially the wettest month of the year with an average of 15 days of rainfall.
Try to stay in a Casa Particular during your stay, as opposed to a hotel.
Hostels are not really a thing in Cuba, however, if you intend to keep costs low then lodging with a local family is a great method.
Not only do you keep your costs down ($10-15 per night) but you can also chat and learn from locals who have lived through Cuba's several different colorful pasts.
Got Travel Insurance for Cuba?

Designed by travelers, for travelers, World Nomads covers more than 150 adventure sports and activities so you can explore your boundaries.
Things to do in Santa Clara: Overview
Thanks for reading this guide, you should know exactly what to do in Santa Clara.
As you can see, this town is one of the best for learning about the Cuban revolution, with lots of landmarks including the infamous mausoleum of Che Guevara.
Whilst not so visited, you would be well rewarded for coming to Santa Clara, which is only a few hours south of Havana.
You can easily arrive by using the bus, train, or a shared taxi.
Be sure to also check out the Revolution Café for some great coffee, as well as a short yet rewarding hike up Loma de Capiro for some great views over the city. Get help planning your trip to Cuba here!
📌 Like this article? Pin it…
Are you thinking of traveling to Santa Clara, Cuba soon?
💬 Leave a comment below or let's start a meaningful conversation…
---
"Dear friend! Some links in this post contain affiliate links. Meaning, if you click through and make a purchase, book a hostel or sign up for a tour, I may earn a small commission at no additional cost to you. Your support means a lot and helps me to keep traveling and maintaining the quality of this site for you."