Welcome to this Santa Marta, Colombia travel guide!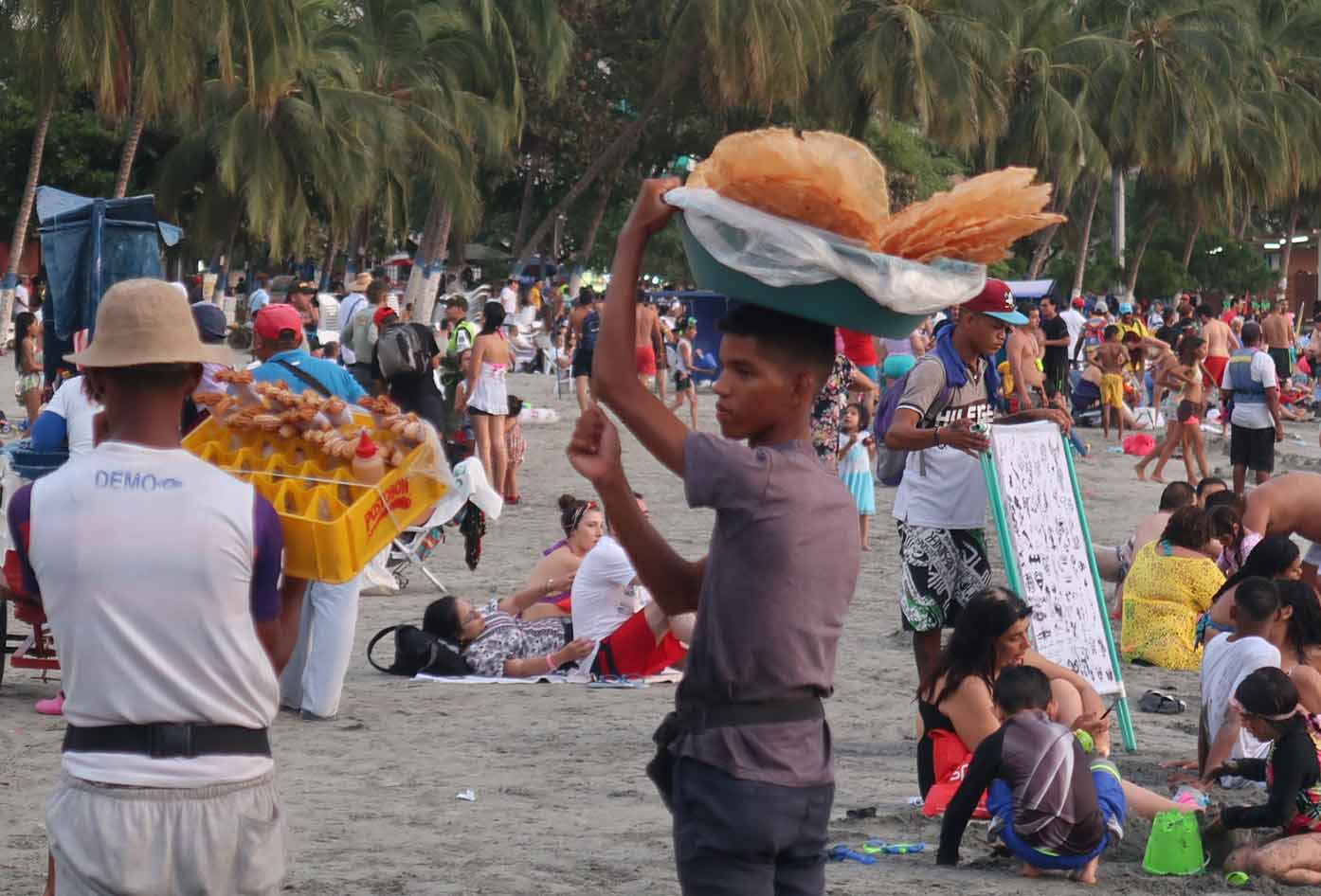 Whilst looking for some of the best places to visit in Colombia, Santa Marta should come somewhere near the top of your list.
Located on Colombia's Caribbean coast, Santa Marta offers a distinct rustic experience that's not over-commercialized like closeby Cartagena.
Things to do in Santa Marta
Welcome to Santa Marta: home to a major port and many of Colombia's best beaches! Let's see what we can get up to here.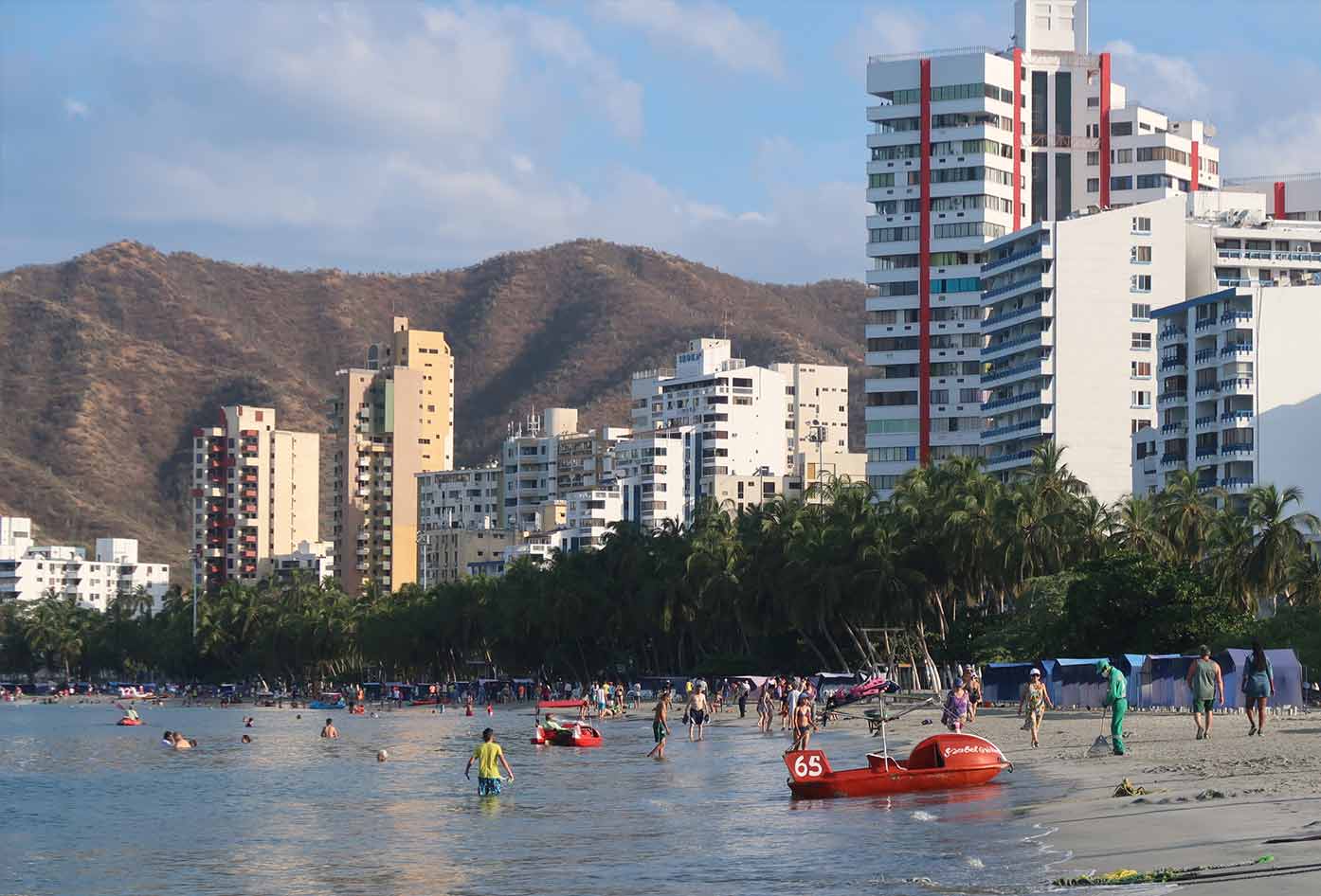 Arriving from Medellin I found one of the great things about Santa Marta is that you can relax and spend a few days here getting to know the surrounding towns and the famous Tayrona national park.
Things to do in Santa Marta
Let's take a look at this list of things to do in Santa Marta, Colombia.
My starting point is usually the Centro Histórico as it is the most central place for you to be able to get to the rest of the attractions.
Centro Histórico
No trip to Santa Marta would be complete without a healthy dose of the Centro Histórico. You may have heard of a place called Parque de Los novios which is the focal point of all the action.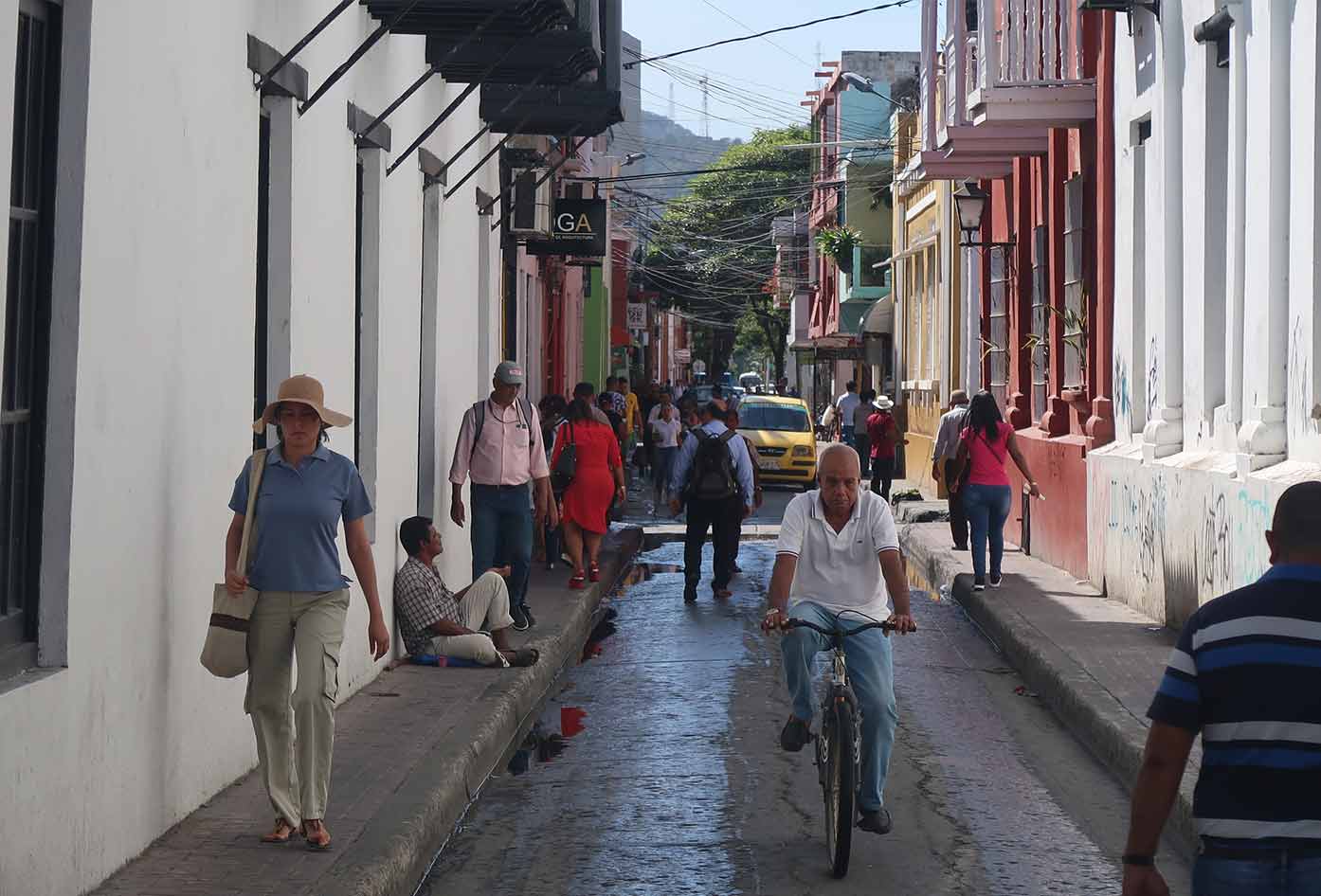 In the Centro Histórico, you'll find some of the best restaurants, bars, and coffee shops Santa Marta has to offer. If you can choose a decent hostel in Santa Marta and you're set to go!
Despite being deceivingly quiet during the day, the nighttime is when all the main action starts. Whether it's a trip to the Bob Marley bar or a bite to eat at the Hemmingway bar you'll find something here that you like.
Rodeado Beach
I arrived at Rodeado Beach one Sunday afternoon in December and had never seen so many people on a beach.
Rodeado Beach offers a wide stretch of sand and calm waters that you can bathe in. However, it is very famous with many Colombian holiday goers, especially on holiday weekends so expect it to be busy.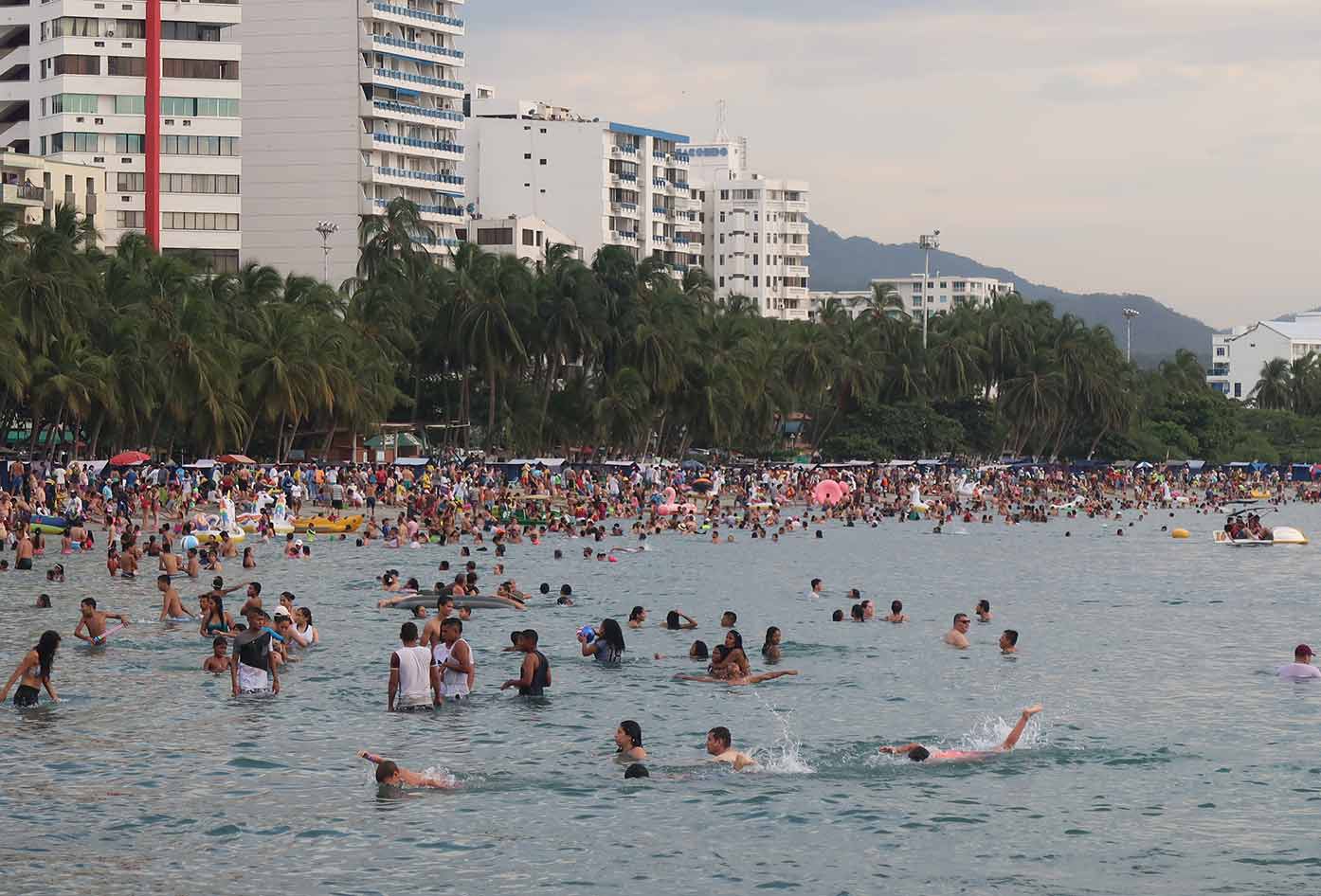 The atmosphere is lively and if you can find a space to park yourself the sunset is a delight to watch.
I have been on the search for the best Colombian beaches I can find over the last few years and this is one of the most popular out of all of them.
Parque Tayrona
A must for anyone looking for things to do in Santa Marta. I have returned back to Santa Marta on more than one occasion and visited the park.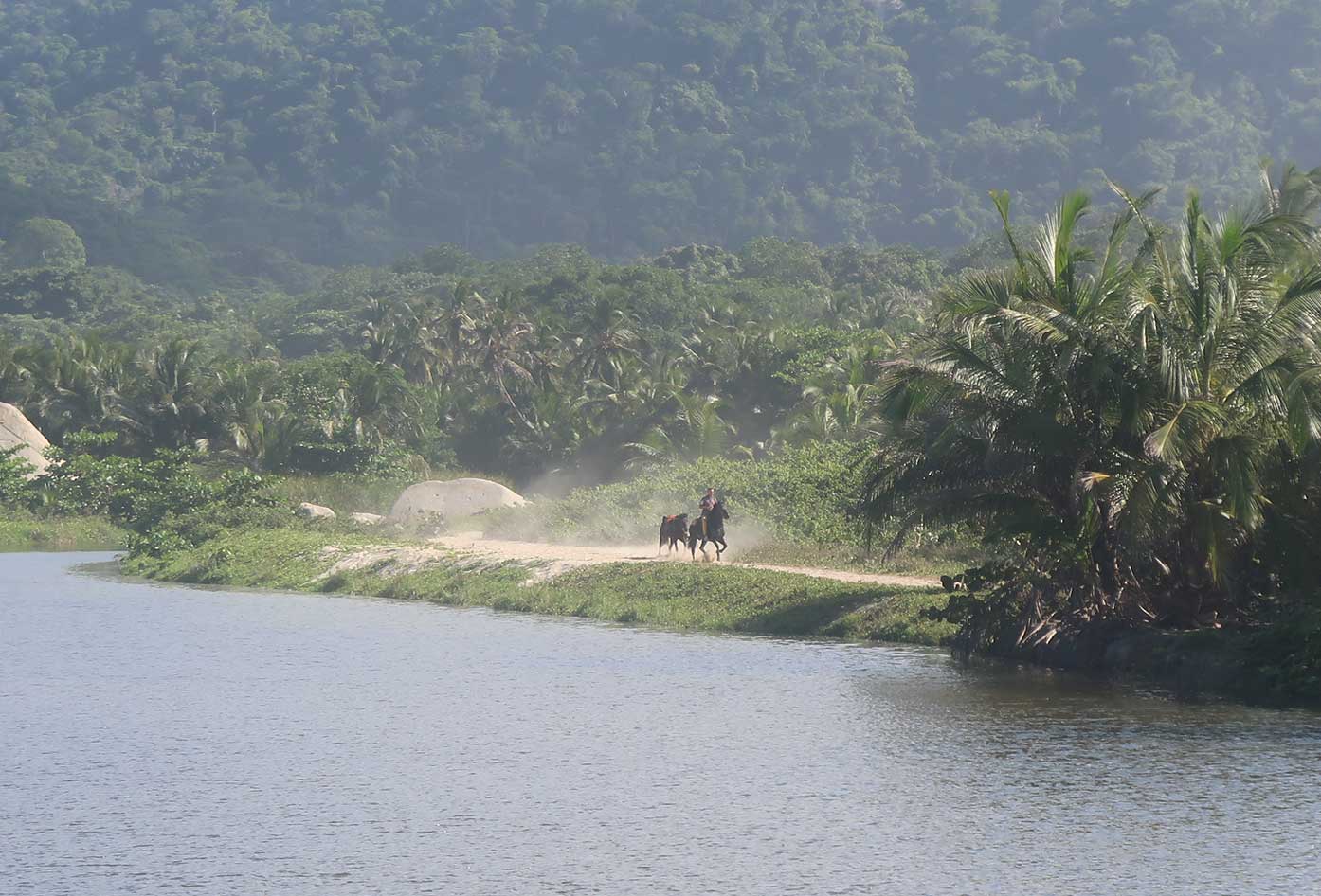 As one of Colombia's popular tourist attractions, expect to have a special experience here, even if you only get the chance to visit for one day.
You can get the bus to Tayrona park from the market in Santa Marta. Read about the park including the latest prices on this Tayrona Park website.
Bahía Concha
If you're not impressed with the number of people on Rodeado Beach, Bahía Concha makes a great nearby alternative with fewer bodies.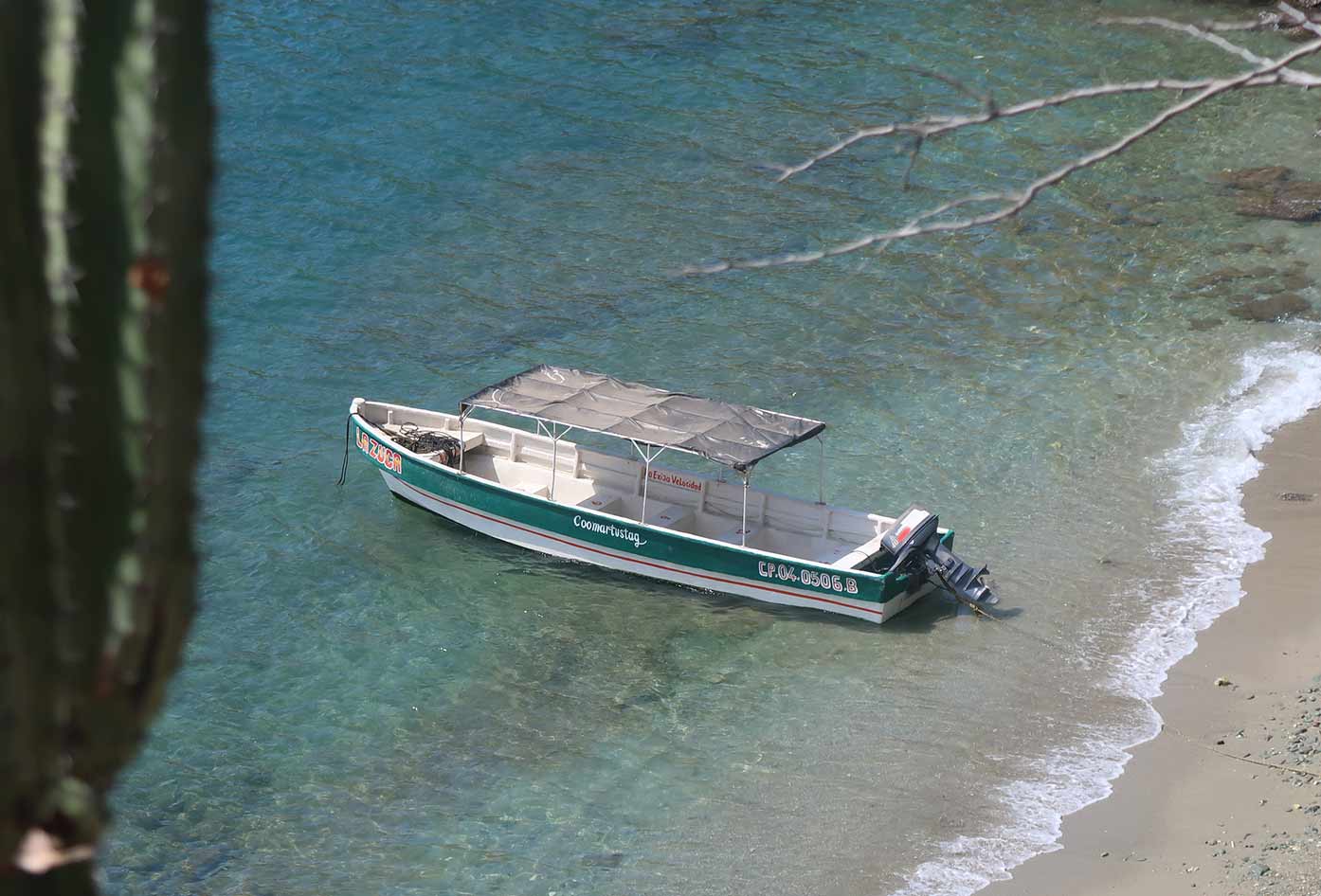 You can get there by boat from the Rodeado or from Taganga if you are looking for a more tranquil beach experience.
Many of the beaches in Santa Marta are only accessible by boat, there are alternative ways, however, it's usually always faster to travel by small boat.
Palomino
Palomino is a hippy paradise in La Guajira region of the country. Outside of the accommodating locals in the area, this off the beaten track location is popular mostly with backpackers looking to escape the bigger cities.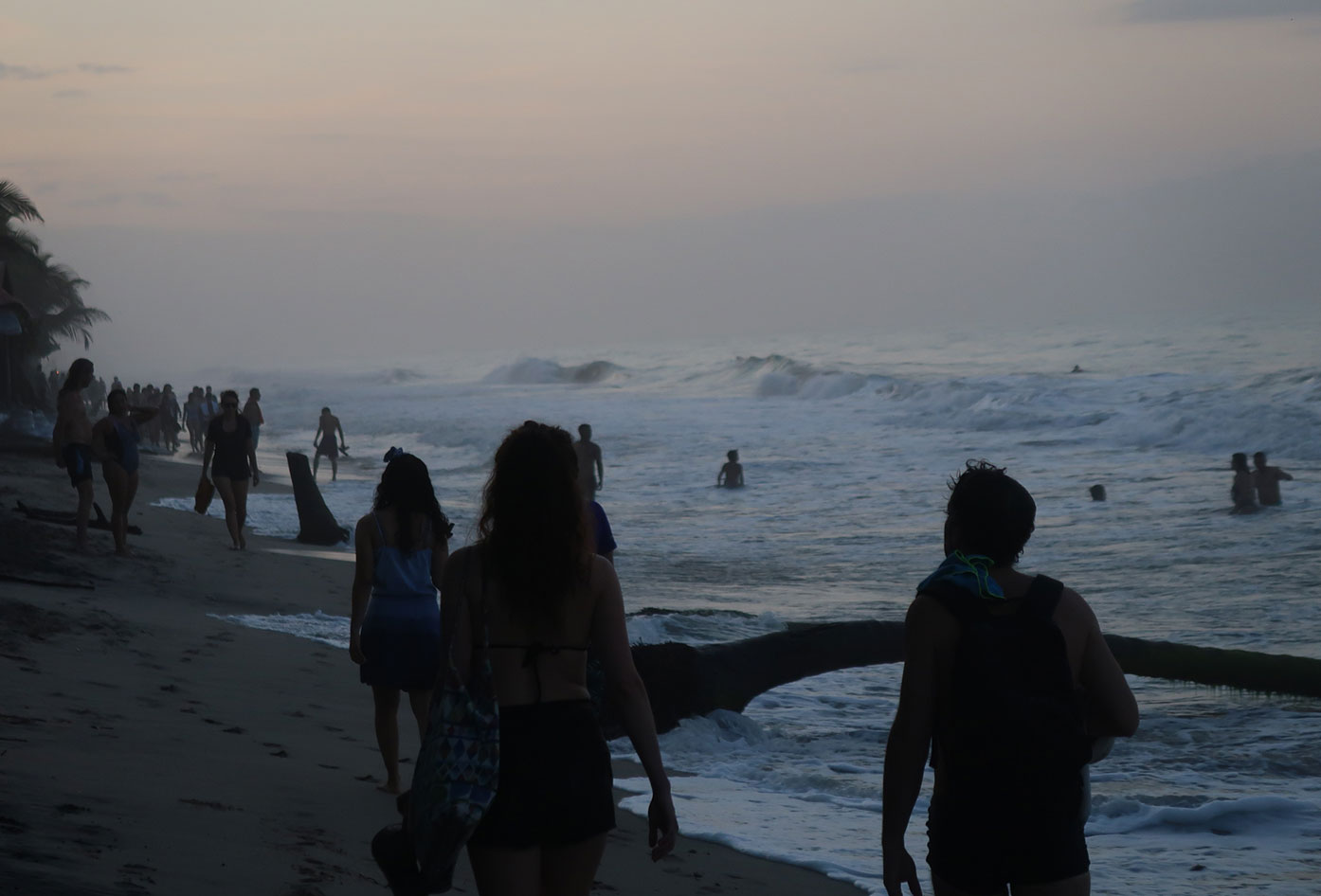 There are various things to do in Palomino with the main two attractions been the beach (this is the perfect beach for surfing) and the river. River tubing includes a rustic motorcycle ride and a hike up in the mountains.
Free Walking Tour
You'll be glad to know there are free walking tours in Santa Marta. Stay at Viajero hostel which offers rooms for a very reasonable price. You'll find that some hostels here also have free walking tours which usually leave twice daily.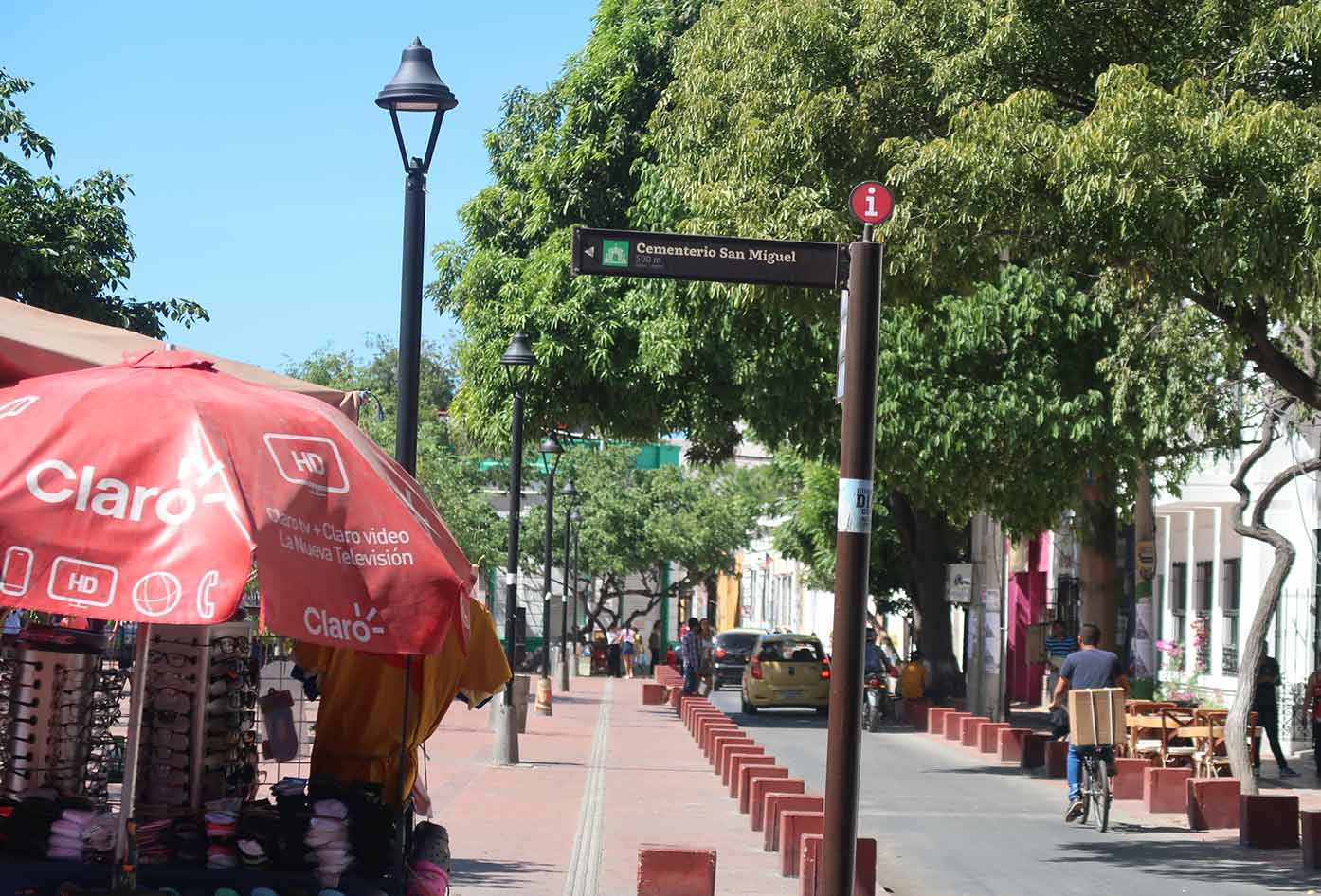 Viajero hostel also has a rooftop bar area with music and party nights. Get breakfast here and enjoy morning panoramic views of Santa Marta. Equipped with a swimming pool, just ask at reception about the tours.
Mercado de Artisañias
Unlike the craft markets I have seen in other cities in Colombia and my travels backpacking South America the market here in Santa Marta is quite hidden and if you're not aware of it could be seen as a shady place to enter.
Although that's not the case it's just the way it looks from the outside, you should definitely enter as you'll find some great gifts at bargain prices.
You may have already heard about Minca, and I can confirm that it is one of those locations you cannot afford to miss whilst in Santa Marta.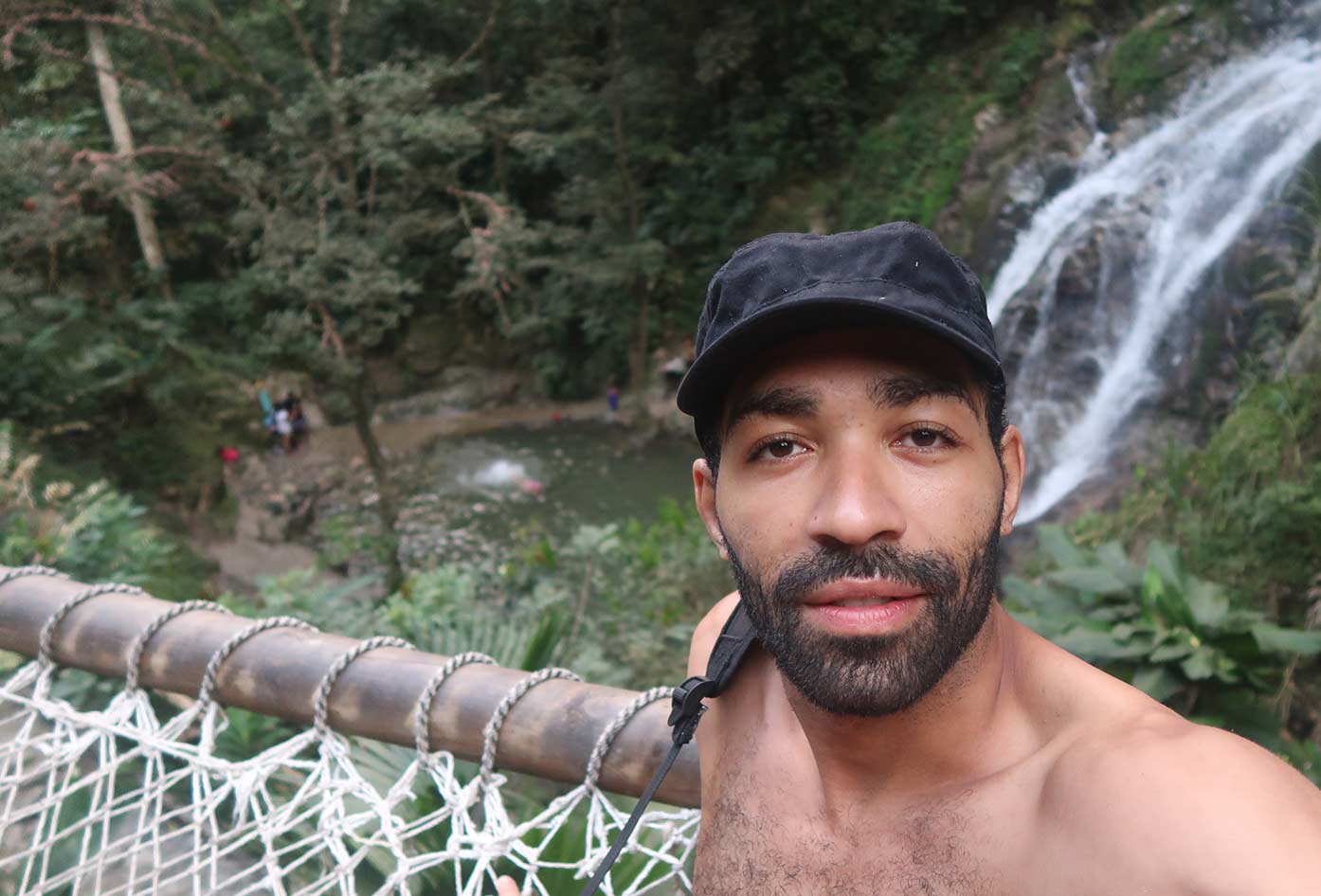 Located just 45 minutes from the Centro Histórico you can take a bus from the market area for $7000COP.
Minca is a tiny village with a big story and known as one of the most ecological places to visit in Colombia.
Have you been to Colombia's coffee region already? If not, you can tap into the coffee culture here.
With various things to do from Coffee and Cacao tours, you can visit waterfalls know as Pozas and even lay yourself in Colombia's largest hammock. Minca has been popularized over recently by a place called Casa Elemento which you can get to via moto-taxi from the village center.
Taganga
Taganga is one of my favorite villages in Colombia. Once known as a sleepy fisherman's village the town is becoming more and more popular with tourists.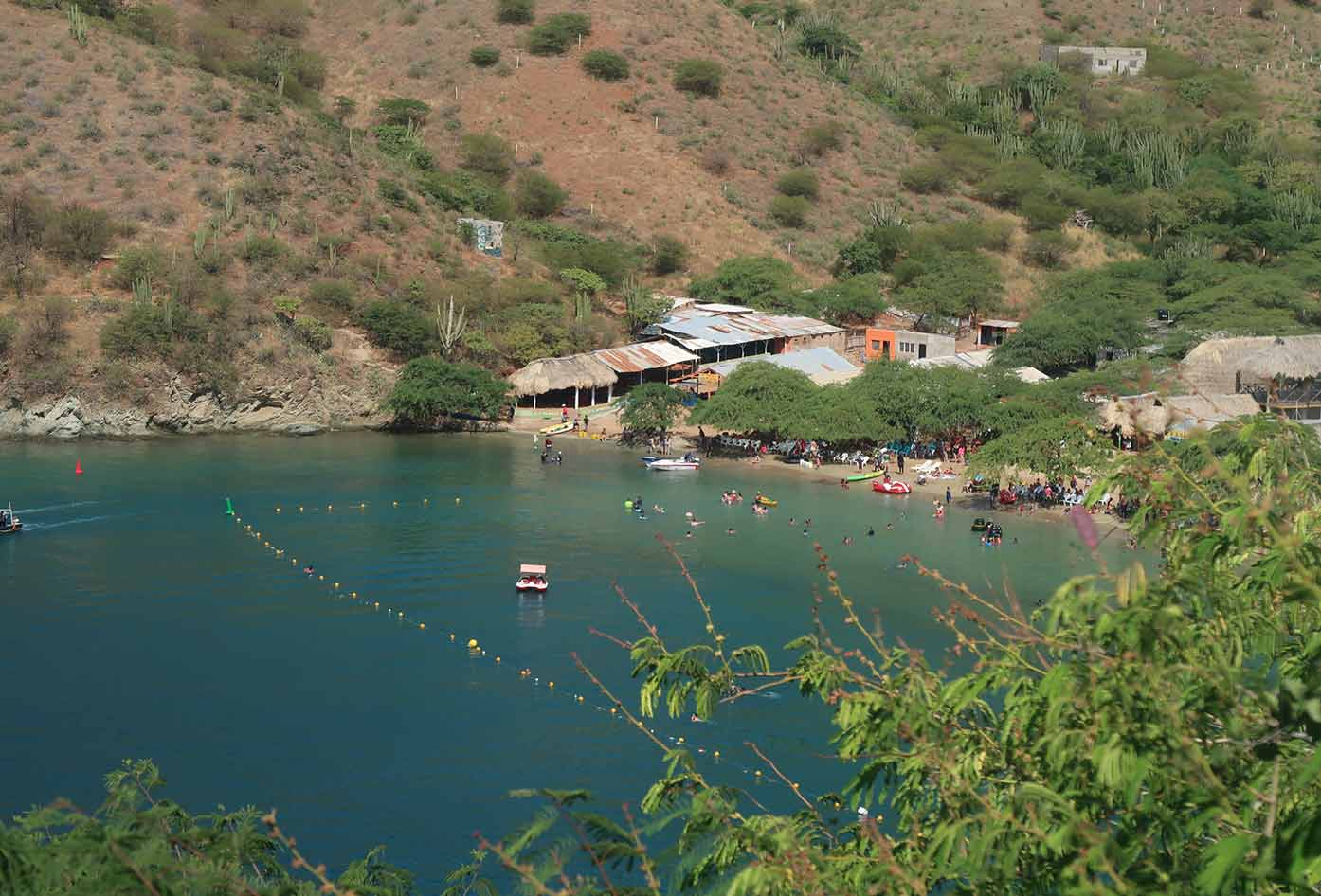 Here you can have some great diving and snorkeling experiences as well as find some quaint beaches.
The food is great here and everything is within walking distance. To get here from Santa Marta, take one of the blue buses that say Taganga. It takes 15 minutes from the Centro Histórico and the views are impressive.
Santa Marta, Colombia: What to do
This guide should have given you a good few ideas of what to do in Santa Marta. With surrounding areas and closeby regions like Riohacha you'll find different kinds of activities and interests for any type of traveler.
Not to mention the number of day trips that you can do to places like Minca or Buritaca in order to get a bit further off the beaten track.
From having read this guide, you will hopefully be inspired to see new places in Colombia.
See my Colombia travel guide to read even more destinations, plus get a solid idea of how much backpacking Colombia will cost, the best time to visit, safety, and events and festivals.
📌 Like this article? Pin it…
Missing something? Got tips, tricks & advice we can learn from?
💬 Leave a nice comment or let's start a conversation below!
---
"Dear friend! Some links in this post contain affiliate links. Meaning, if you click through and make a purchase, book a hostel or sign up for a tour, I may earn a small commission at no additional cost to you. Your support means a lot and helps me to keep traveling and maintaining the quality of this site for you."