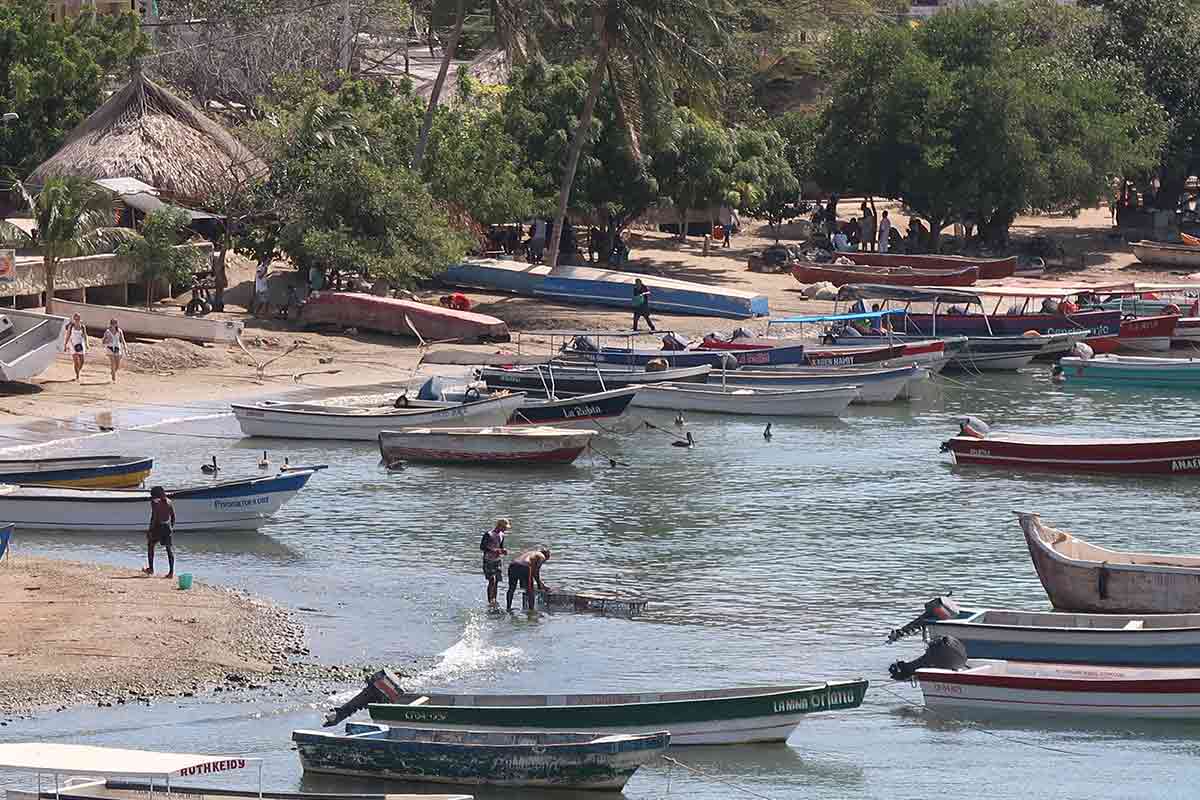 When comparing Cartagena vs Santa Marta, which do you visit?
Both are top beach destinations in Colombia (and good contenders for South America too), Cartagena and Santa Marta are awesome cities to visit.
Known for their incredible beaches, local foods and cultures, it's often a difficult choice for new travelers to pick one over the other.
Of course you could visit both, but what if you have limited time? Or, you only have the budget for one and want to have the best time possible?
Cartagena vs Santa Marta
This guide explores the Colombian cities of Cartagena and Santa Marta. I'll compare both using factors such as the best time to visit, food, cost of travel and things to do. That way you'll get an insight of what to expect.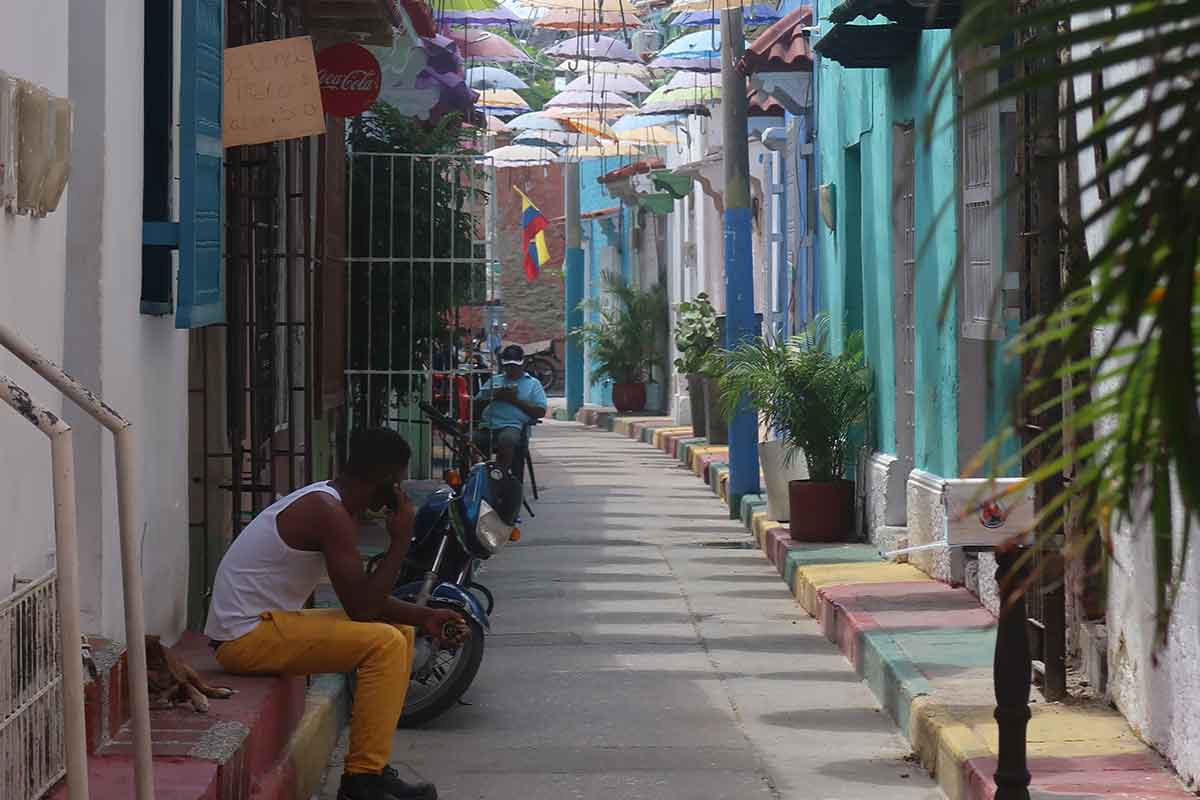 Once compared I will give a winner for each and this will hopefully then give you a better idea of which destination is best for you.
Towards the end, i'll give my opinion on which is better, although this will still, of course, depend on you and what you want from your vacation.
Best time to visit Cartagena vs Santa Marta
I've written about the best time to visit Cartagena before. The city has warm temperatures of between 80-83°F, which are consistent throughout the year. Highs can rise up to 88°F, with lows dropping to around 76°F.
This means it's quite hot year-round, making it perfect for lounging on beaches (although you'll want to avoid walking around much at midday).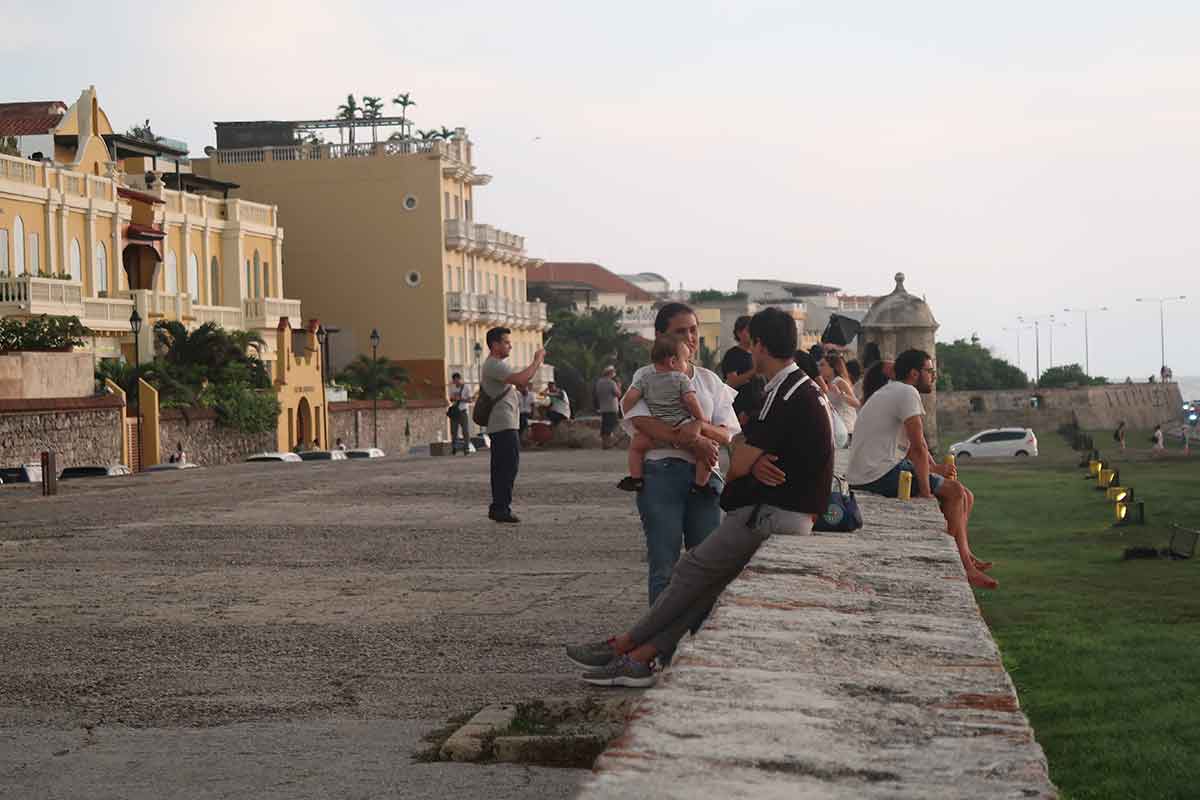 The dry season (December until April) sees roughly 0-0.5 inches of rainfall each month whilst the rest of the year can vary from 3-6 inches per month.
Santa Marta is similar in weather, although there are some subtle differences. Average temperatures range from 81-84°F, with highs of up to 88°F and lows of down to 75°F.
Given there's a nice coastal breeze next to the touristy areas (by the malecón), it's more comfortable walking around here during the day when compared with Cartagena. It can also feel much less humid than Cartagena.
Rainfall during the dry season is also low with between 0-1 inches falling each month, whilst the wet season (May to November) has more rainfall with between 2-5 inches each. You will need in both of these costal destinations is some high quality sunscreen for the best posible protection.
Food in Cartagena vs Santa Marta
This category is the most similar of them all in this comparison guide, with both cities specialising in various seafood dishes.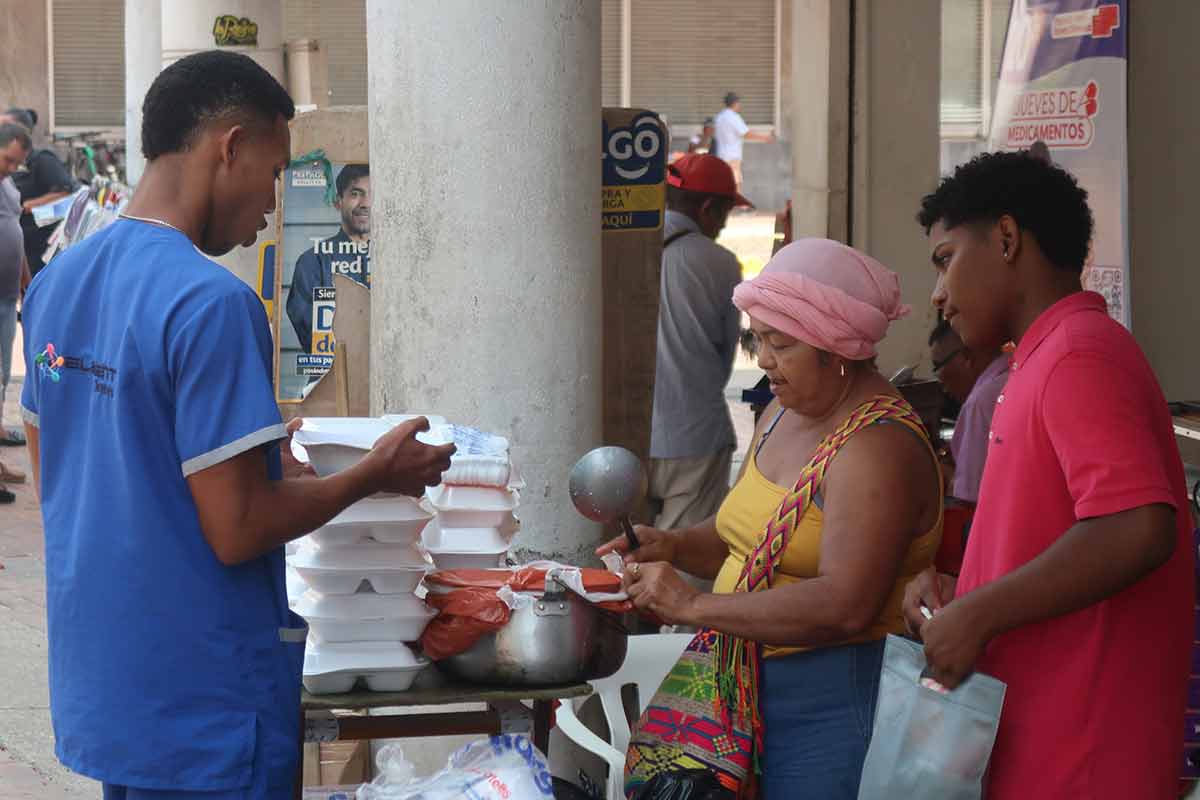 The Cazuela de Mariscos is a must-try fish soup, which is popular among locals (most restaurants use fresh fish caught that same morning too, which we'll look at below). Just look out for the Menu del día on the signs.
Another dish is Camarones de Ajillo, which are shrimps served with garlic.
In Cartagena the best restaurants are located between the Walled City and in Getsemani, and you'll also find plenty of other cuisines too given it's a very touristy area. Look out for the street food vendors with big queues.
Along Bocagrande you'll find more exquisite and finer hotel restaurants. If you like street food I suggest you follow Anthony Bourdain's steps with this street food tour of Bazurto market where you'll get to experience new flavors, smells and experiences all within the space of 2.5 hours.
The best restaurants in Santa Marta are focused around the Malecón and Marina area but there are some good local eats scattered around the historic centre. Just head to Parque de los Novios for the lastest offers.
Whilst there's slightly less choice (there's still both great Colombian and international restaurants here regardless), it's good since everything is in close walking distance from each other.
🏆 Winner: Cartagena
Cost of Travel in Cartagena vs Santa Marta
Both cities are pretty cheap to visit, and travelers with all kinds of budgets will find options (such as inexpensive hostels as well as classy hotels).
In Cartagena, those on a budget can stay in Getsemani, there's also nice hostels in Cartagena's walled city (Historic Centre) that you can find, too.
You can find some beds for as cheap as $6 a night, and private rooms for between $10-20 you may want to double-check that they have a fan or AC.
Bocagrande is where the beaches are, and is more expensive but hotels such as Oz Hotel Luxury as popular with those looking for a lush stay.
If you're on a meduim budget, the nice hotels here begin at around $40+ a night and there's also all-inclusive resorts available as well.
Santa Marta has a little less variety, although the fact that everything is close together means that you won't need to spend much on taxis or Uber to get around. Unless you decide to head over to the nearby Rodadero.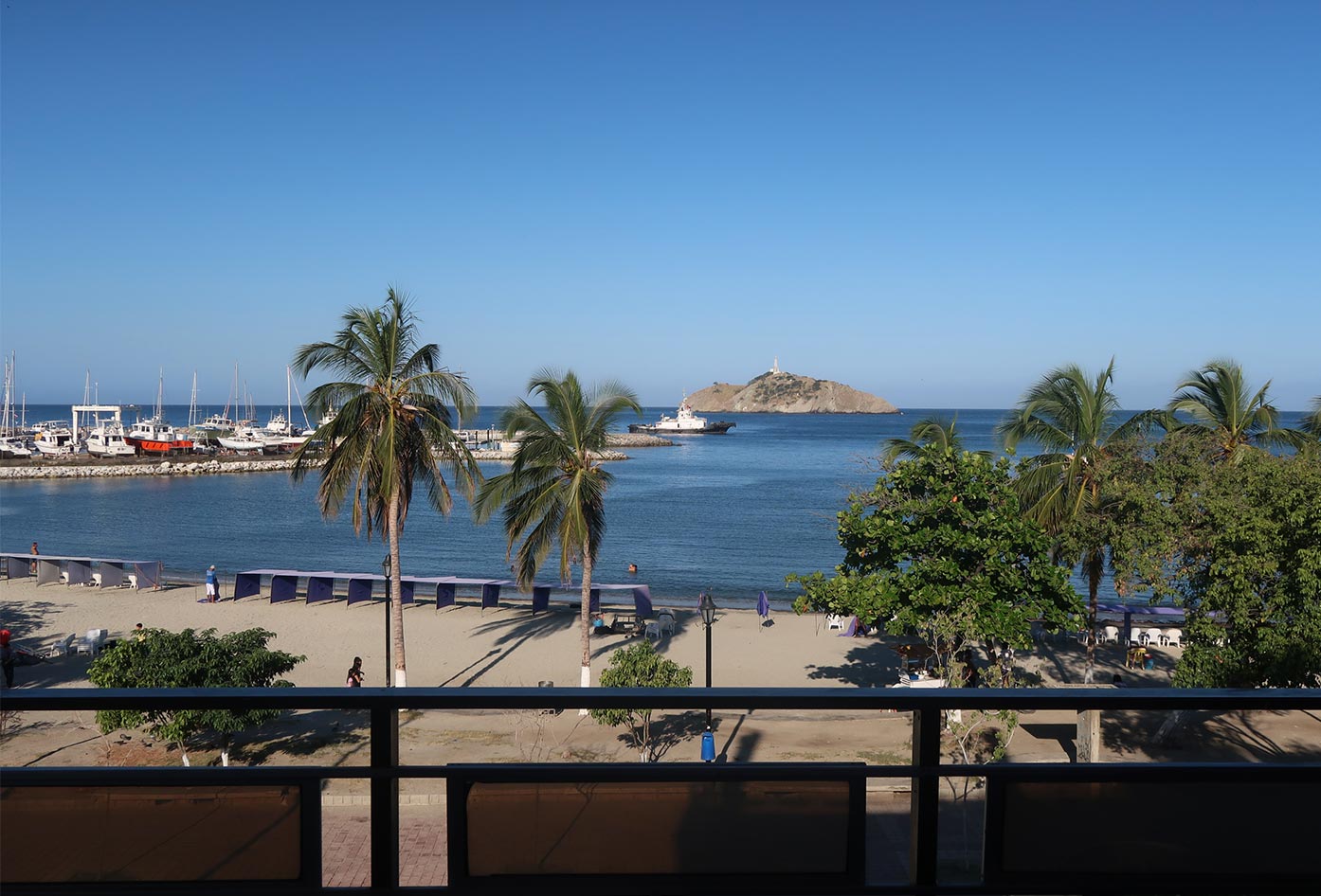 By the Malecón you'll find cheap hostels from $5-10 a night, as well as luxury hotels for those looking for a more premium experience.
I like Park hotel as you get views of the sea from the balcony and is the perfect spot to watch the world go by in the evening.
🏆 Winner: Santa Marta
Things to do in Cartagena vs Santa Marta
Cartagena is known for its varying neighbourhoods which you can wander around and marvel at many boutique shops, restaurants and coffee shops.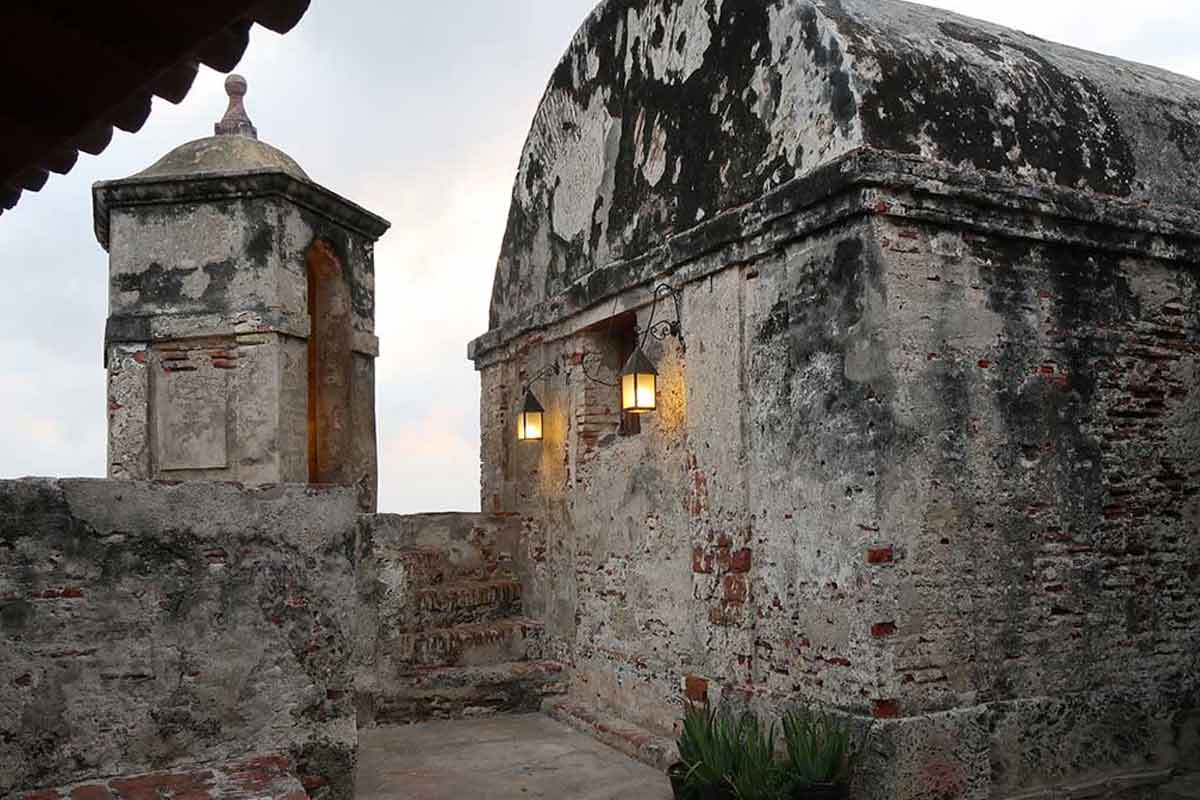 The Historic Centre is famous for its giant, fortified walls (one of the greatest architectural accomplishments of the Spanish Empire), and inside there are many beautiful churches and colourful buildings.
Those after some beach time can head to nearby Bocagrande, or even better, take a trip over to the Rosario Islands which are famed for their turquoise waters and incredible snorkelling conditions.
Don't forget to visit the El Totumo Volcano too for a scenic mud bath in its crater! The attraction is about an hour drive from Cartagena's walled city.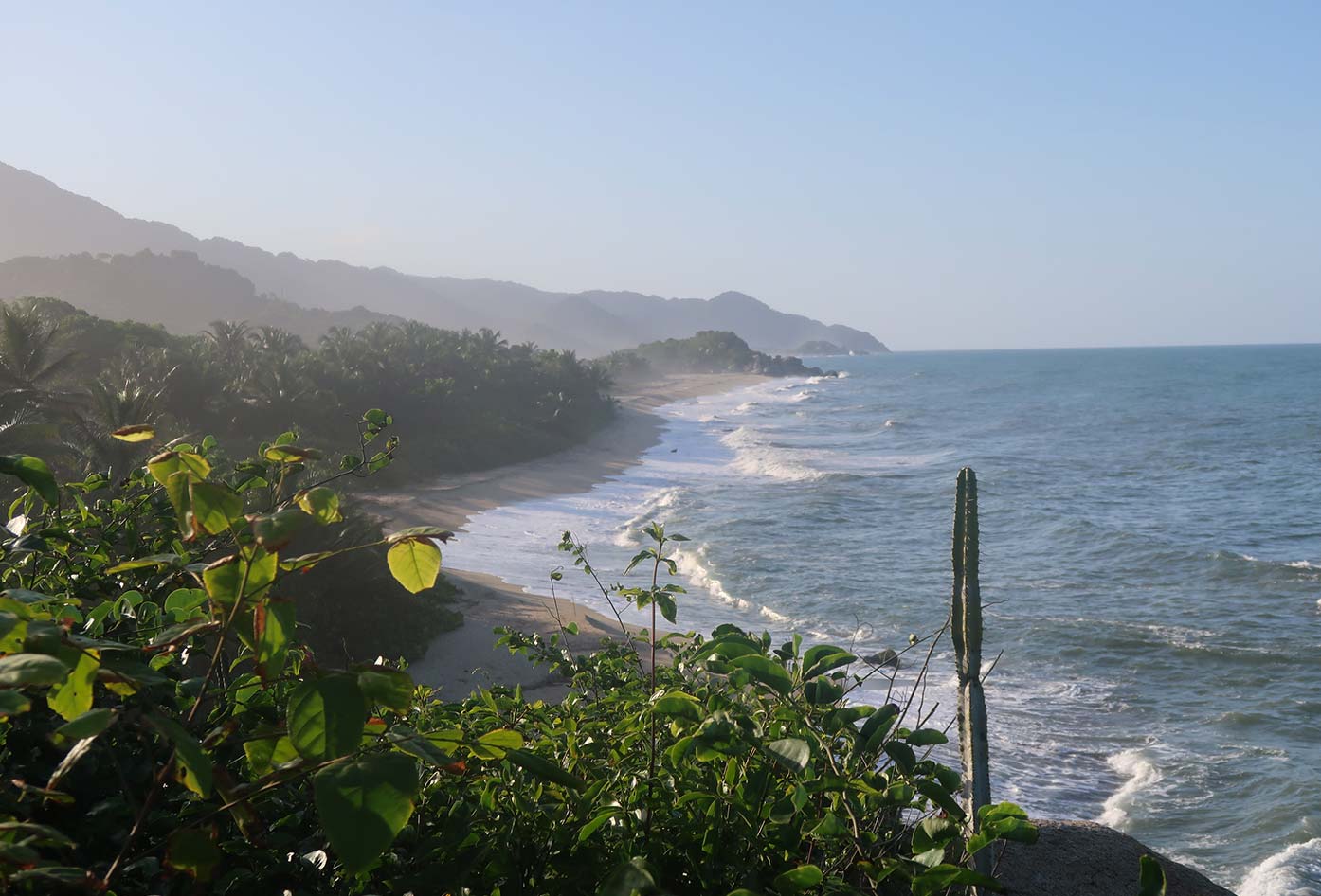 Santa Marta is more about stunning scenery and day trips rather than history alone.
The Tayrona National Park is home to one of South America's most beautiful beaches, as well as being home to numerous jungle trails where you can spot many wild monkeys and iguanas.
If hanging out and enjoying mountains is more your thing, then a trip to nearby Minca is a must where you can enjoy coffee plantation tours as well as lying in a giant hammock with some seriously good valley views.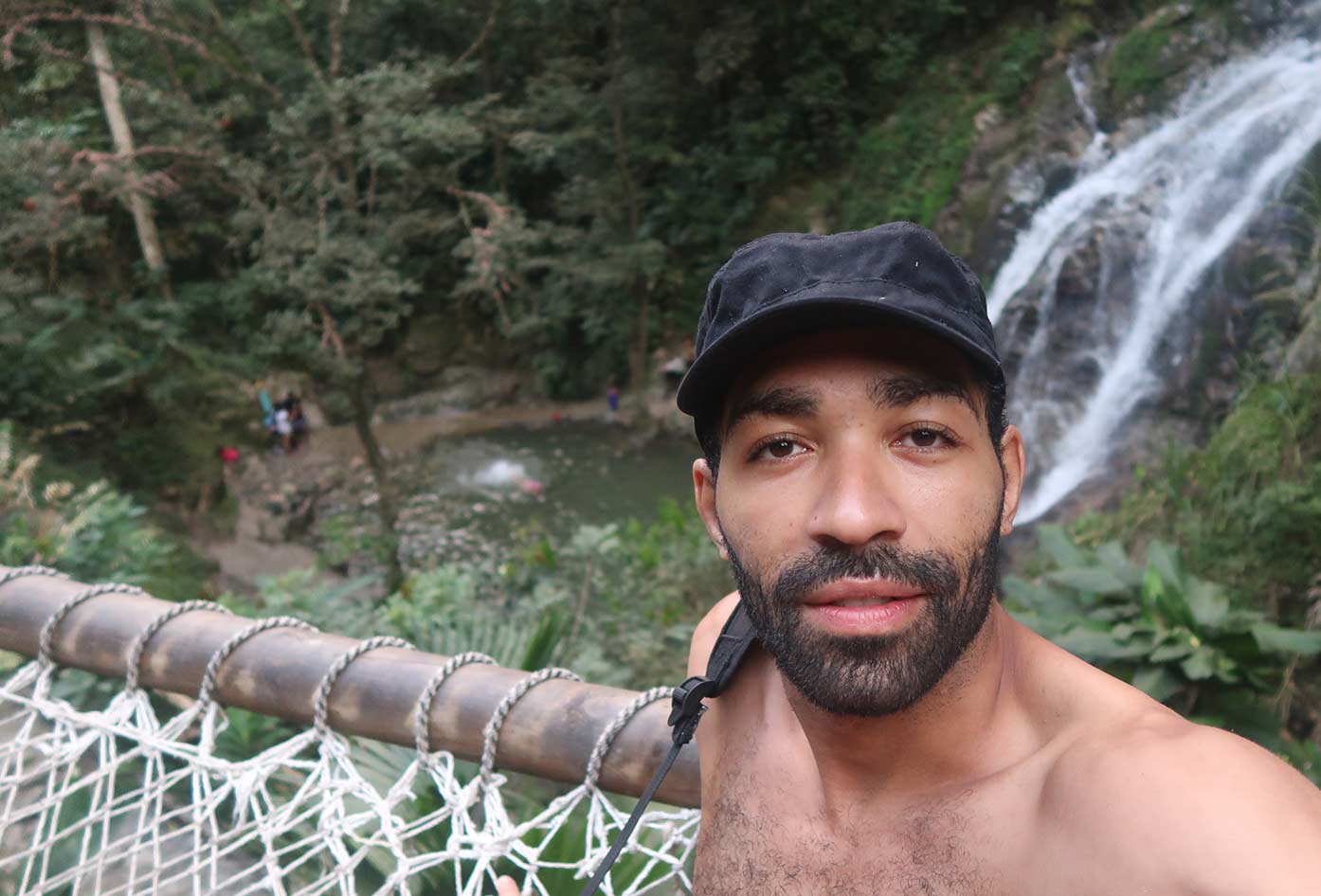 From Santa Marta you can also embark on the multi-day trek to the Lost City, where you'll hike through thick rainforest before arriving at the remote ancient site. If you stay in the walled city, you can also visit Tayrona Park from the Cartagena (independently) if you're feeling up to the adventure.
Tourist attractions in Cartagena vs Santa Marta
Both cities have quite a range of authentic culture. However Cartagena is better for those looking for colonial architecture, whilst Santa Marta will appeal more to those who love ancient cultures.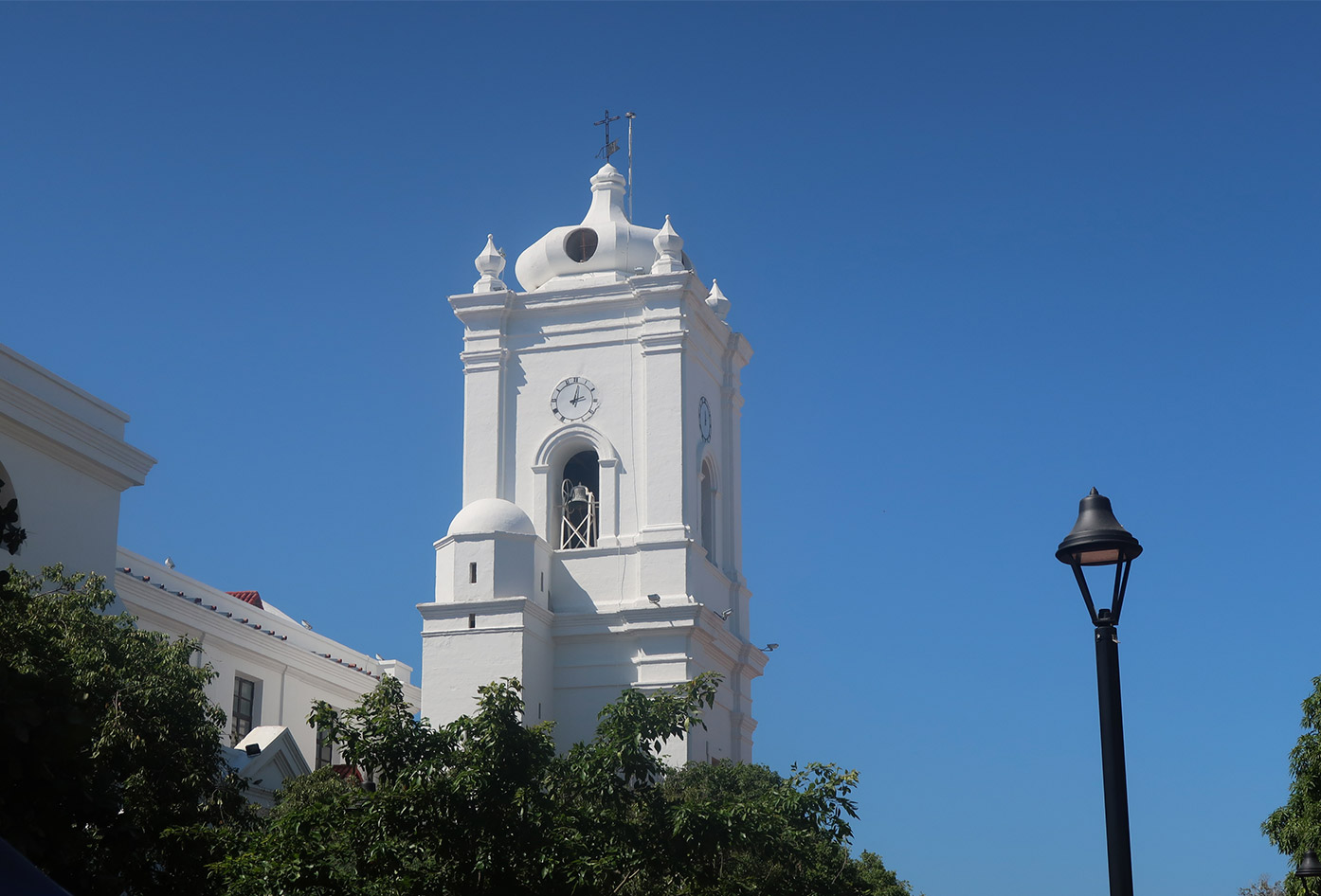 Cartagena was one of the most important sites of the Spanish Conquest, which is quickly apparent given the scale of its walled city.
You can further see this in the Fort of San Felipe (a castle built in 1536) which also has impressive views over Cartagena.
This city also has many vibrant areas to experience "the real Colombia", such as Getsemani at night where the streets descend into one big party.
From dancing salsa in the streets to sipping cold Doradas in a low-key bar, you'll have a memorable night out here!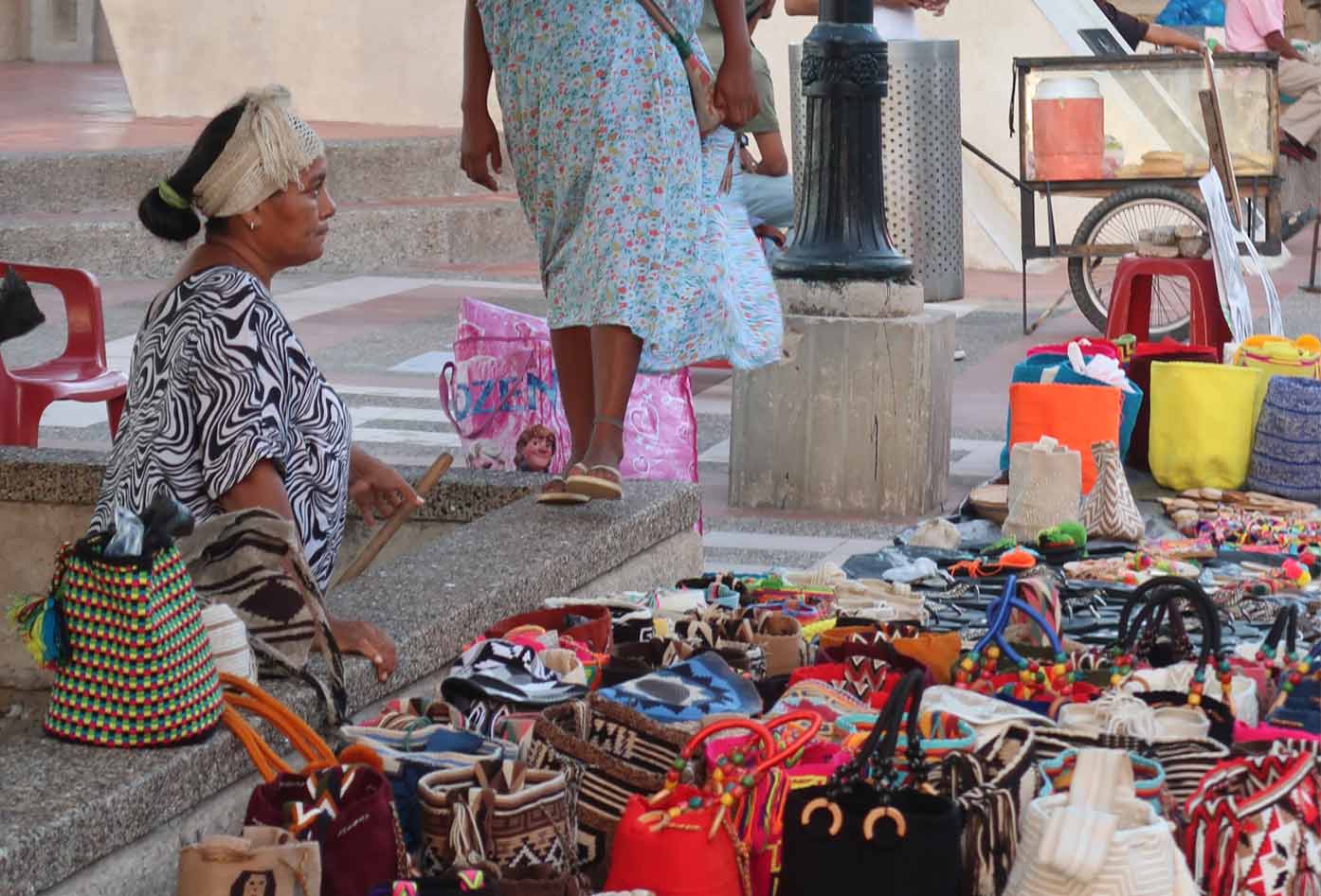 Those who love indigenous cultures will definitely want to head to Santa Marta. It is the gateway to the local tribes and cultures, and its from here you can visit many places.
The nearby Guajira Desert is home to the mysterious Wayuú Tribe, who make some fantastic handicrafts and are also known for their tradition of painting their faces.
The Wiwa Tribe are another who are settled throughout the Sierra Nevada Jungle, who you'll be able to meet along the trek to The Lost City.
Within the city of Santa Marta itself, the best place for experiencing local culture is around the Parque de los Novios, as well as along the Malecón (both better in the evening). If you like to party, head to Playa El Rodadero.
You can do specific Cocoa and coffee tours from Santa Marta or even head to places such as Minca or Palamino and connect with local guides and tours once there.
🏆 Winner: Santa Marta
Getting Around Cartagena vs Santa Marta
Whilst you'll need to put some work in to see the best sites, it's definitely more straightforward for these compared to the bigger cities such as Bogotá and Medellin. But the roadworks and traffic can couse huge delays.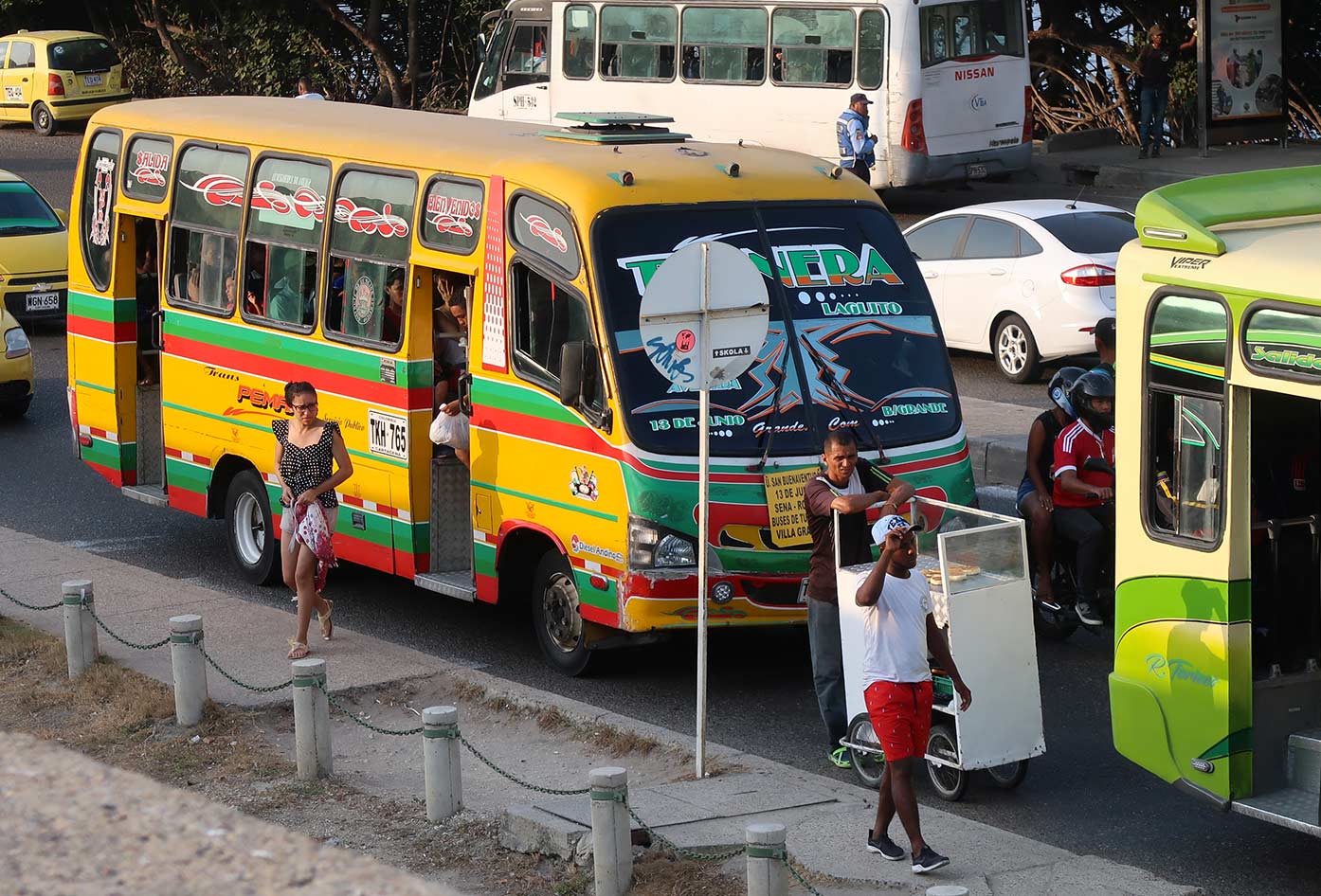 Cartagena is the bigger of the two, although you can easily walk from the Historic Centre to Getsemani. I wouldn't suggest walking much further out.
Bocagrande is a little further away, and it's worth taking an Uber or local taxi given how quickly hot it gets when walking around.
When reaching further afield sites such as El Totumo Volcano or the Rosario Islands, it's best to go with a tour given logistics are somewhat more difficult to do independently.
The city of Santa Marta is much more simple, given you'll want to stay near the Malecón (where everything is located within a few blocks of each other).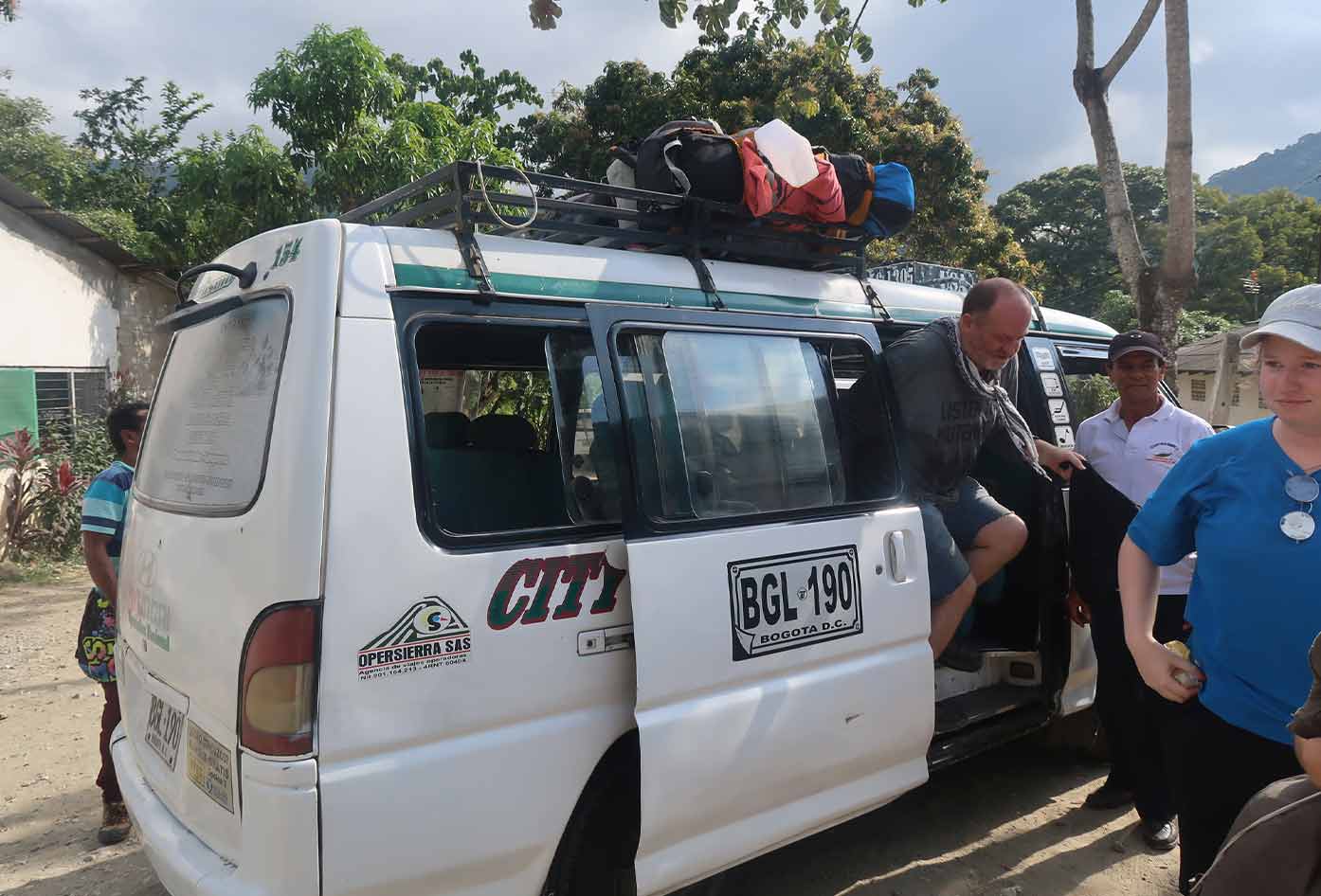 When heading on day trips, it's best to use local colectivos which are quite frequent (you can also use Uber given it's more comfortable).
You'll need to use buses to get to Palomino and Uribia (the Guajira), and further into the desert you'll be riding in pick-up trucks given road conditions are virtually non-existent here!
🏆 Winner: Draw
Summary Having read this guide you should now hopefully have a much better idea on which Colombian beach city is best for you.
Each has their own strengths, although it's still worth doing extra research as what you may want from your trip may be different from others.
Got Travel Insurance for Colombia?

Designed by travelers, for travelers, World Nomads covers more than 150 adventure sports and activities so you can explore your boundaries.
Cartagena vs Santa Marta
That's all for this comparison guide on Cartagena vs Santa Marta. This guide has explored both of these incredible Colombian coastal cities, including what to do, eat and other important things to know while here.
Personally (from both the factors and personal experience), I've found Santa Marta to edge out as the overall winner.
However, it's important to remember that everyone has different preferences and needs from a vacation, so you'll want to think about what you want the most and to do extra research on these factors.
While you're still here, why not take a look at these other safe cities in Colombia to get an idea of where else you can go while here?
📌 Like this article? Pin it…
So will you choose Cartagena or Santa Marta for your next vacation?
💬 Leave a positive comment or lets start a conversation below!
---
"Dear friend! Some links in this post contain affiliate links. Meaning, if you click through and make a purchase, book a hostel or sign up for a tour, I may earn a small commission at no additional cost to you. Your support means a lot and helps me to keep traveling and maintaining the quality of this site for you."