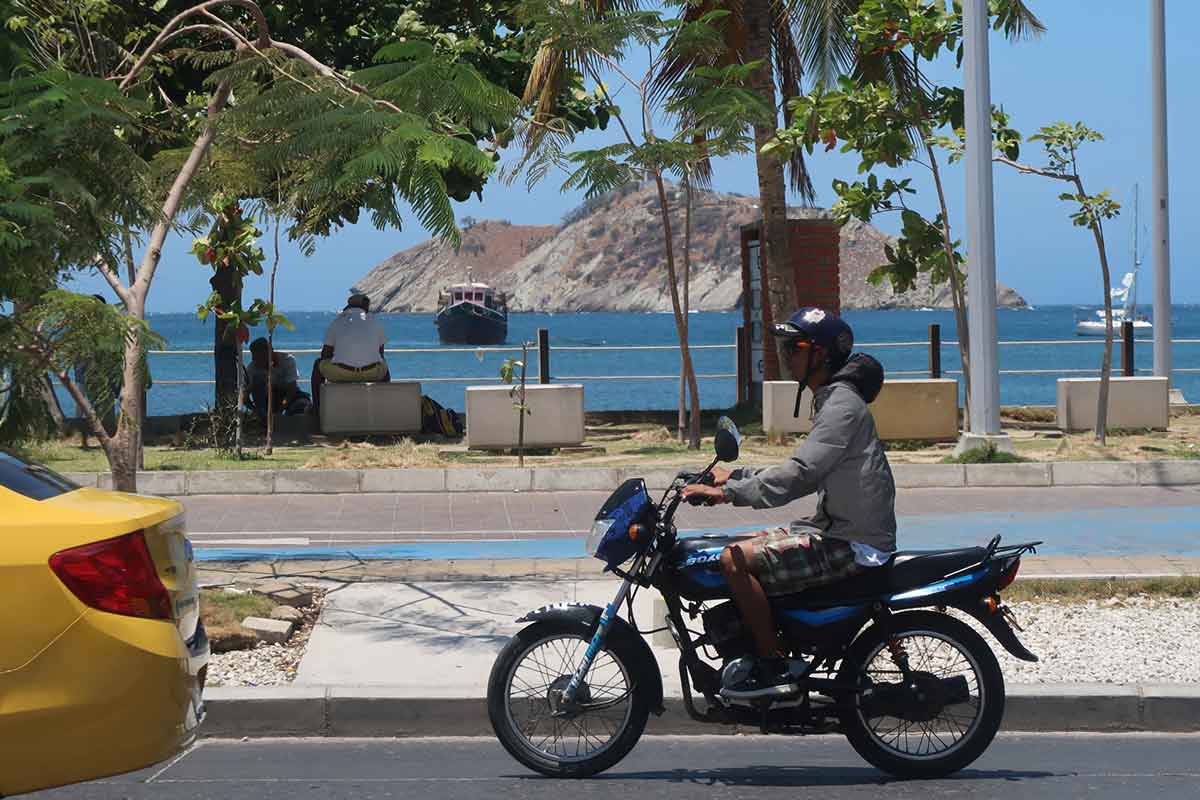 Is Santa Marta safe for new and unsophisticated travelers?
Arguably the hottest and most popular city along Colombia's Caribbean coast, Santa Marta holds plenty in store for those looking for adventure.
From its festive city center and wild beaches of Tayrona to ancient ruins located within the rainforest, you could easily spend weeks here at a time.
However many are still worried about safety in Colombia, and what this coastal city holds which can make travelers feel hesitant about visiting.
Is Santa Marta safe?
This guide will explore the current safety situation in Santa Marta, including what it's like during the day (and night) as well as some tips for staying safe.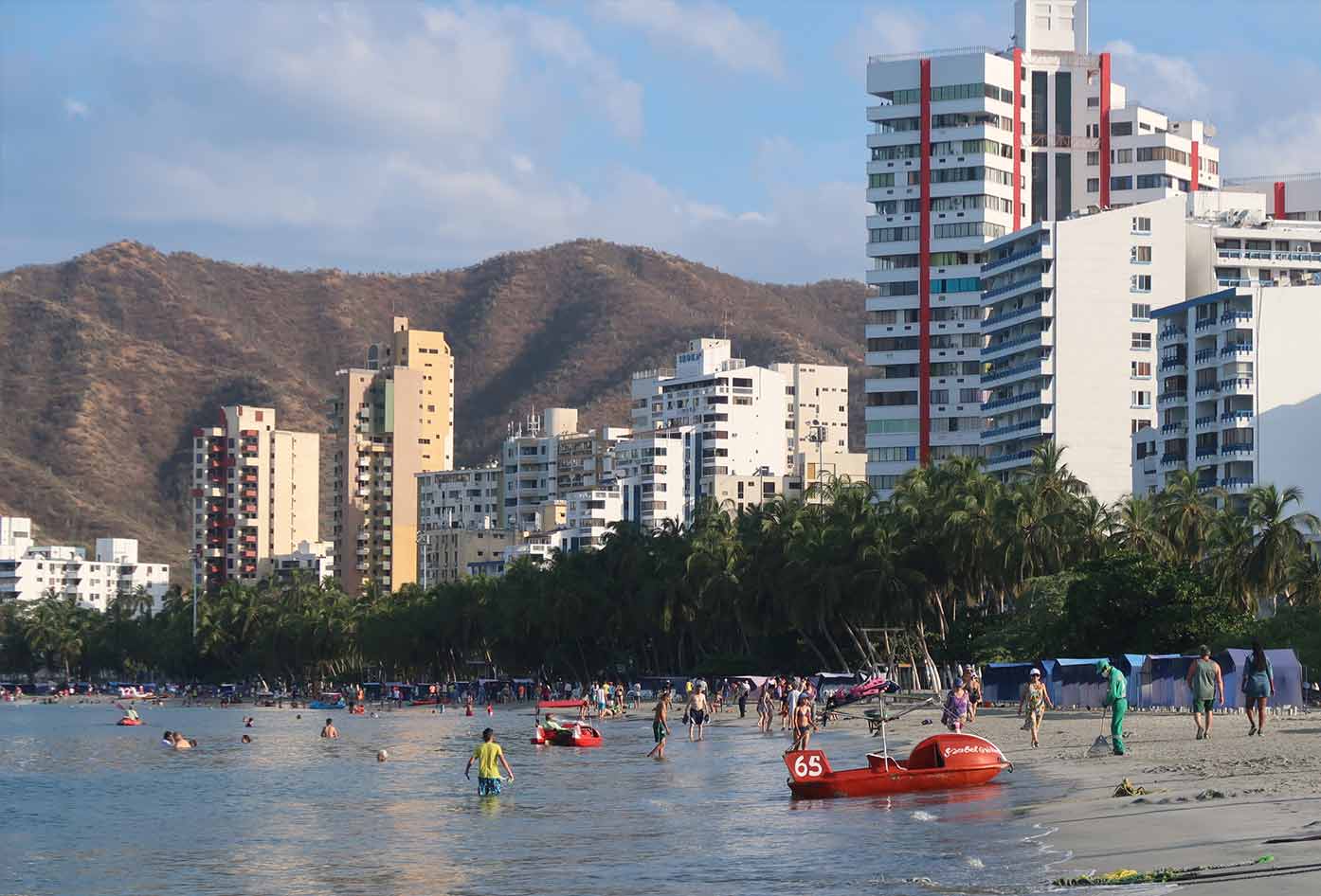 After reading this guide, you can expect to be able to travel with confidence and know what to do when it comes to staying safe in Santa Marta.
For most visitors arriving in Santa Marta it is common to stay around Parque de los Novios which is where the main pedestrian zone is. This guide will focus on that particular area of the city as it is the most popular.
If you're a first-time visitor, let's start by looking at the current situation and what you can expect traveling to Santa Marta from other Colombian cities.
Is Santa Marta safe right now?
Yes, Santa Marta is safe and is quickly becoming one of the safest cities in Colombia that you can visit right now as a tourist to have a wild adventure.
Given its reputation as a tourist hotspot for many visitors, crime has lowered significantly due to extra police presence, and there are a few safe areas to explore (such as around the Malecón and Marina Santa Marta).
Using public transport is even safe too when heading between different regions, as well as to destinations like Tayrona National Park.
Having said that, there are still some areas in and around the center which are quite rough, and are best avoided at night. As well as the odd shady character lurking, issues like robbery and assault are more likely there.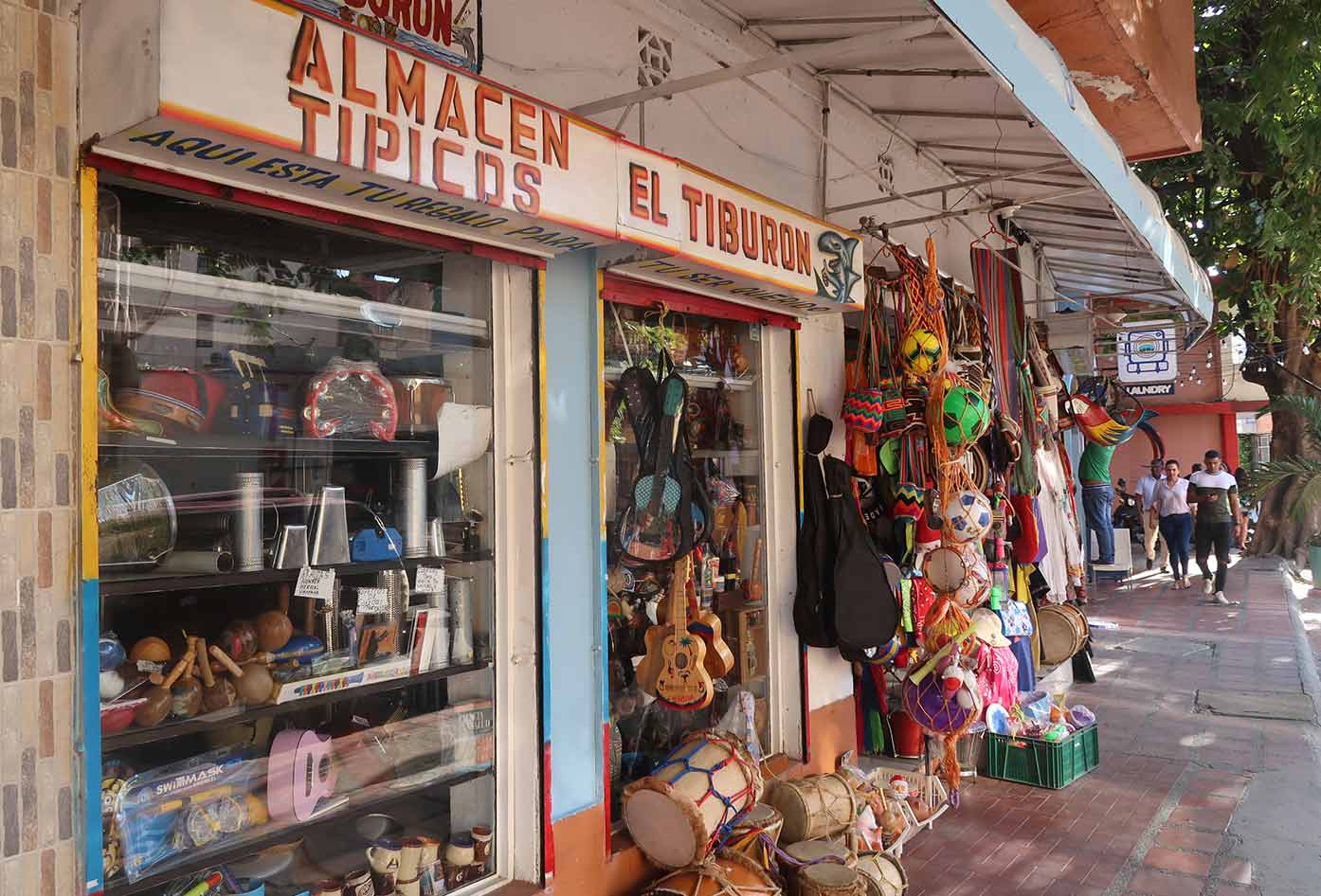 While here you have to prepare yourself to be approached by the street people that will pester you to give them some food or your spare pesos.
It is also worth nothing that where you decide to stay at night will also work in your favor when it comes to safety. I recommend that you choose Fatima hostel if you're looking for a 'cheap and cheerful' room close to the action.
Crime Rate in Santa Marta
Using tangible information collected from Numbeo to explore the safety situation in Santa Marta and other comparable cities is helpful.
Santa Marta scored 53.43 on the safety index (with 100 being the unsafest). Other Colombian cities can be used as a reference, such as Bogotá (66.21) as well as Medellin (55.56).
Levels of crime were reported to be at 63.64. Corruption (72.50) and worries of being robbed (64.29) are amongst the worst issues mentioned by locals living here.
Safety walking around during the day was reported at 31.82, whilst walking around at night was 64.77.
I suggest you use this detailed guide on Santa Marta vs Cartagena to compare the difference between and see which feels right to you.
Is Santa Marta safe to travel alone?
Yes! Santa Marta is a safe destination to travel alone, and the majority of tourists heading here report feeling secure and with little issues.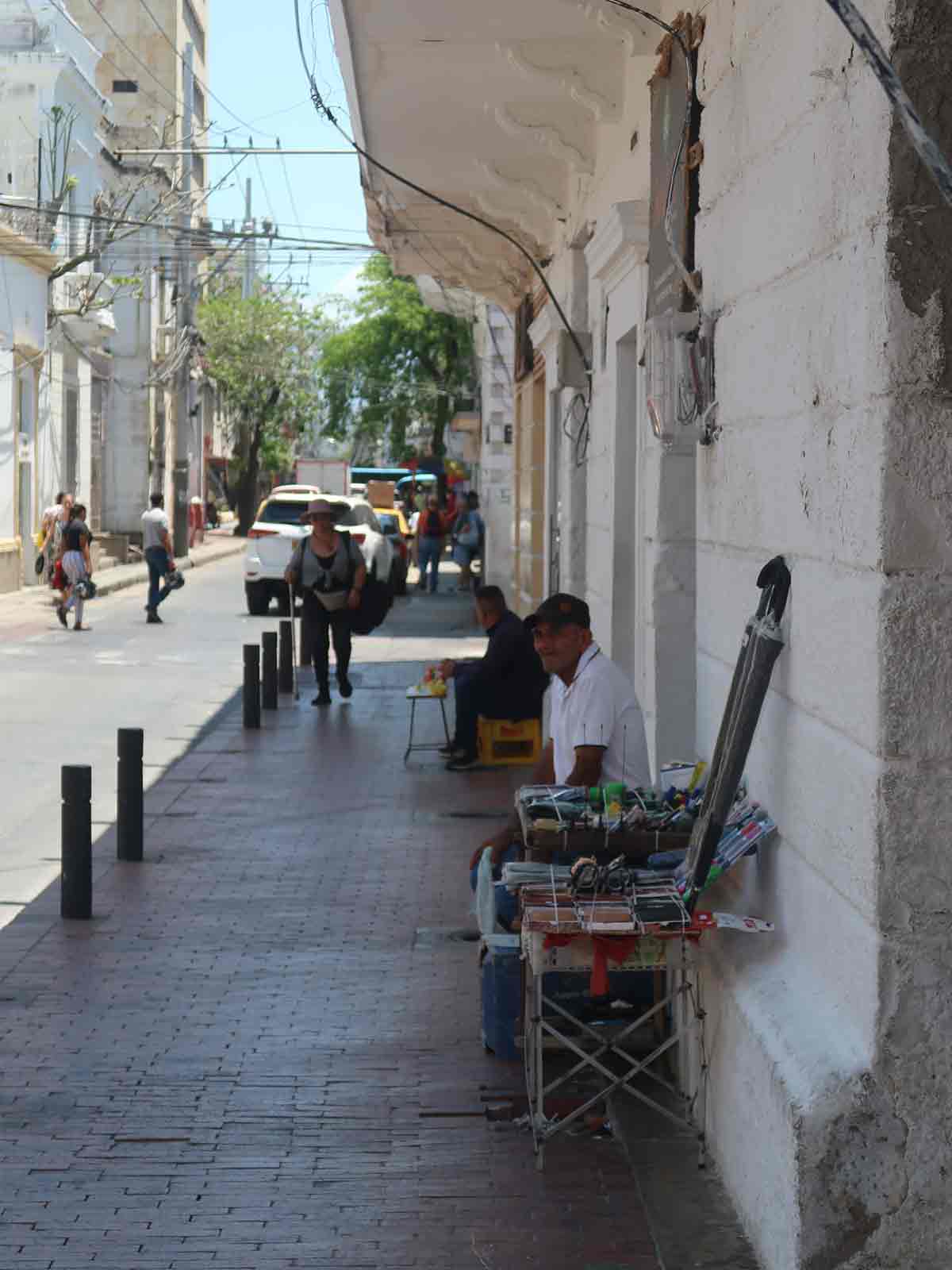 When walking around the touristy malecón area you'll feel much safer than when strolling the popular areas of Cartagena or Bogotá, for example.
Most of the other travelers I have personally spoken too when visiting Santa Marta feel safe heading to the top attractions alone such as Minca, Rodadero, Palomino and even the beaches of Tayrona National Park.
There are some that will prefer to stay in the nearby fishing village of Taganga which is accessible by bus and offer unique diving experiences.
Since the main tourist attractions in Santa Marta are outside of the city, the idea is to go out on day trips and return to explore the city by night.
Why not head on this this day tour to Tayrona, where you'll explore the secrets of this wild paradise. You'll also have lunch and transport included?
Is Santa Marta safe for solo female travelers?
If you're a solo female traveler thinking of heading to Santa Marta, then you'll find it one of the safest places in Colombia to visit for the most part.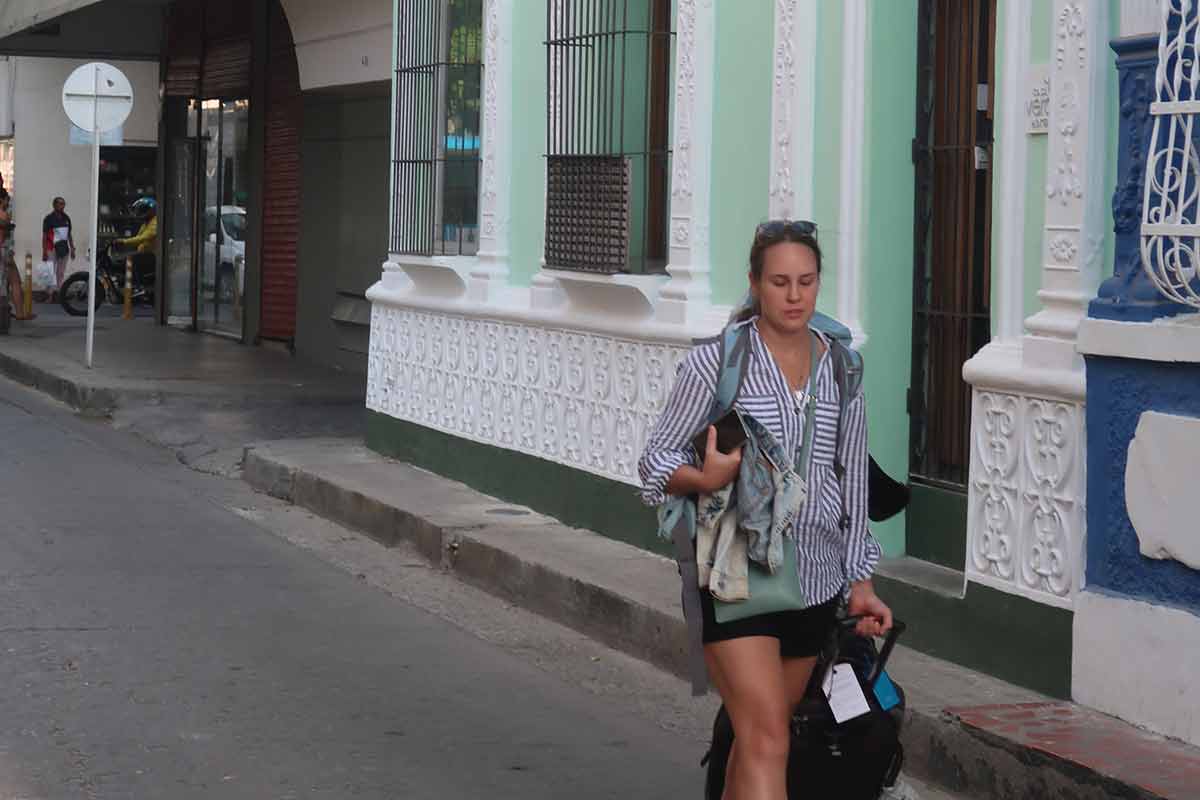 Given there's so much to do in the surrounding areas, the city itself has ramped up security efforts in a bid to keep tourists safe, and it's worked well. This means you can easily walk around during the day by yourself.
Whilst you may get a few cat calls, just ignore these and you'll have zero problems. At night it can be a little more tedious, so it's best to not wander around alone or to accept drinks from strangers (even the recently met).
Places such as Hostal Españolete offer yet another perfect place to stay for solo travelers, where you'll get to stay right next to the malecón.
Is Santa Marta safe at night?
The touristy area of Santa Marta is safe to head out in, especially around the Parque de los Novios and the surrounding streets.
It gets crowded in this zone as there's often many lively bars and clubs that also spill out onto the streets, making it ideal for enjoying the night.
It's best to go out in groups if possible when exploring at night. Making friends with people you meet at your hotel/hostel is usually a good idea, too. But again, do not accept drinks that you have not bought yourself.
Learning some basic Spanish from book like this one will also give you the confidence to converse with locals to be able to get what you want.
Anywhere else can be less safe, and it's best taking taxis to get around given crime can be more of a risk in the less touristy barrios.
Santa Marta Travel Safety Tips
⤵️ Below are some useful tips to help you on your journey:
Stay near the Marina – This is the tourist area, and is the safest for tourists (as well as having many restaurants and a good nightlife.)
Watch out for the bugs – This part of the country is rife with mosquitos and other creepy crawlies that bite, so remeber to carry some mosquito spray with you, I like this one for it's compact size.
Use Reliable Tours – These will not only guarantee you the best experience, however will also take safety protocols more seriously.
Avoid Bringing Valuables Out – When walking around it's best to leave your passport and credit cards locked away in your accommodation, given petty robbery is always a possible risk.
Don't Drink Tap Water – Always drink from sealed bottled water, as the public water systems are unsafe and may have harmful bacterias. Try this Grayl filter bottle to save money on buying bottle water daily.
Be Careful of the Sun – Santa Marta is a really hot city, so always reapply sunscreen and be sure to take breaks in the shade often.
Got Travel Insurance for Santa Marta?

Designed by travelers, for travelers, World Nomads covers more than 150 adventure sports and activities so you can explore your boundaries.
How to get to Santa Marta from Cartagena?
Santa Marta is located roughly 240 km north-east of Cartagena, and given the close proximity, makes them ideal cities to travel between on a trip.
Whilst they both have airports, there's no direct flights between them. If you're desperate to fly, then you'll have to first fly back to Bogotá and then connect to Santa Marta, which can be quite tedious and unnecessary.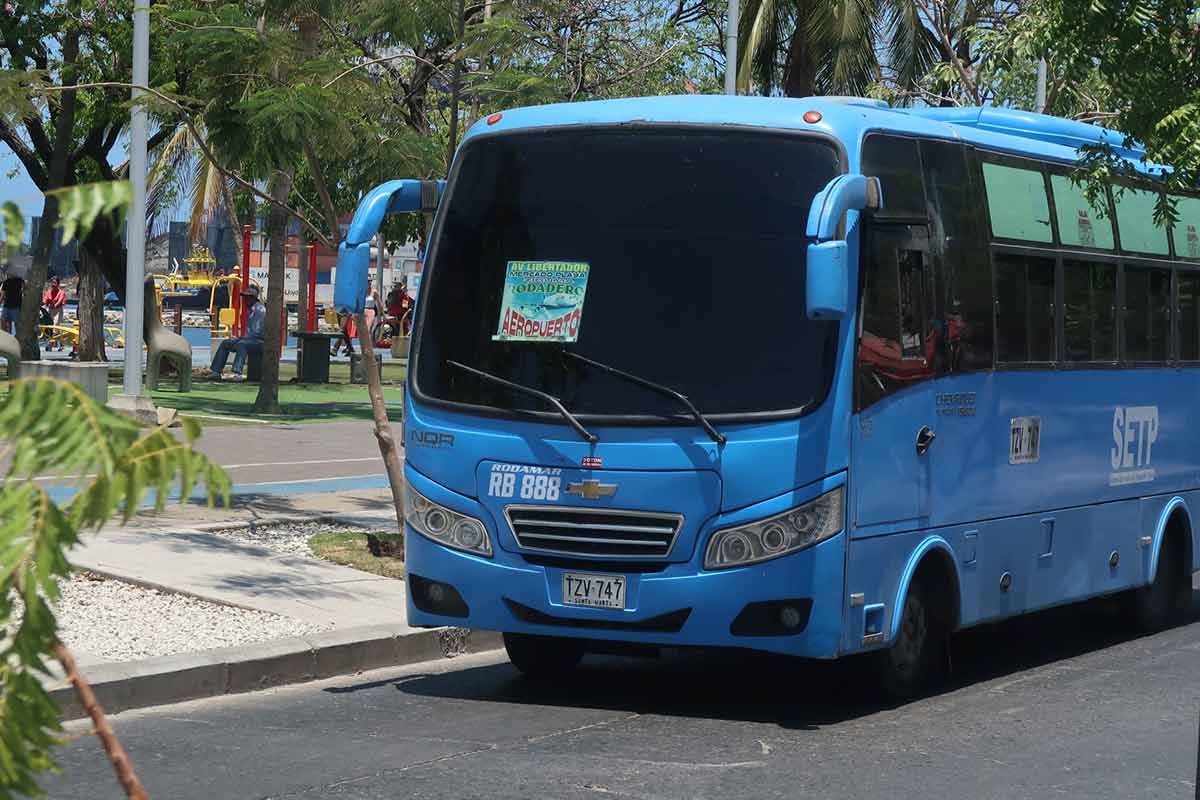 The bus is by far the best way for travelers to get to Santa Marta from Cartagena. There are many reliable operators such as Expreso Brasilia as well as UnitTransco who serve the route multiple times a day.
These buses leave hourly at some points too and the cost of a one-way bus ticket is between $15-20, and the ride will take between 4-5 hours.
Whilst some bus routes in Colombia can be somewhat unsafe, this particular stretch is pretty safe. This means you can either travel between them during the day or night with no issues.
Just be sure to take a reliable taxi or Uber from the bus station if traveling at night, given it can be less safe during late hours.
Is Santa Marta safe?
As one of the most memorable parts of Colombia you can visit, here you'll have a ton of great things to do and see on a daily basis.
These include sipping on a fresh jugo while lounging on white sandy beaches as well as visiting mountainous towns such as Minca.
The safety situation here is becoming more secure, and by following the tips mentioned above you can have both a really memorable and safe stay.
Be sure to book your own trip soon and take a look at this one week in Colombia itinerary before you arrive to plan what else to do from here.
📌 Like this article? Pin it…
Did this guide help you get advice about travel safety in Santa Marta?
💬 Leave a positive comment or lets start a conversation below!
---
"Dear friend! Some links in this post contain affiliate links. Meaning, if you click through and make a purchase, book a hostel or sign up for a tour, I may earn a small commission at no additional cost to you. Your support means a lot and helps me to keep traveling and maintaining the quality of this site for you."