Is Puerto Plata safe for new and unsophisticated travelers?
They say that Puerto Plata in the Dominican Republic is known as La Novia del Atlantico, which fluently translates to "The Atlantic's Girlfriend."
That should give you some idea of what to expect! Also, Puerto Plata is home to 100km of some of the most breathtaking beaches you'll ever visit.
This province has a lot to offer, which includes, affordable all-inclusive resorts, amazing beaches (with lots of activities to enjoy), great food, and a fascinating historic city centre known for its Victorian-style architecture.
Is Puerto Plata, DR Safe?
This guide will provide you with the information you need regarding safety in Puerto Plata and hopefully clear any unsuspecting doubts you may have.
That way you can plan your trip to the Dominican Republic and Puerto Plata with sheer confidence. This guide also shares tips on solo travel, how to get here (and to your resort) plus what to look out for in terms of safety.
If traveling here from Santo Domingo then you can see the section on driving in the Dominican Republic for tips about renting a car.
Is It safe to travel to Puerto Plata right now?
Is Puerto Plata safe? Yes, it's generally quite safe, but if heading to Sosúa beach and more crowded places, tourists should be aware of scams and petty crime. Also, prostitution is on open display in some of these areas.
Puerto Plata is a relaxed beach town, so crime is quite uncommon, especially in the hotel zone and places such as Cabarete. However, that doesn't mean you shouldn't take basic precautions when visiting.
For example, handing over your license or any other form of ID should be avoided. Scammers sometimes pose as police officers to steal traveler's IDs and ask for money in exchange. Overall, you need to be careful with this!
I have talked about safety in the Dominican Republic on this blog before and there are many things to consider but first let's look at some Puerto Plata safety facts that hopefully won't deter you from planning a trip here.
Safety Facts about Puerto Plata, DR
According to Numbeo, Puerto Plata's crime index is 53.85. This figure basically means that there is a moderate level of crime here, but keep in mind that serious crimes affect mostly locals and those involved with locals.
Here are some facts to remember:
The highest risks include corruption, bribery, assault, and armed robbery.
Moderate risks include home break-ins, robbery, muggings, car theft, vandalism, and theft.
It's very safe to walk around at night in Puerto Plata.
It's not recommended to walk around at night, especially not alone.
Tourists are rarely targets when it comes to crime figures, however, it is easy to feel overwhelmed when arriving here for the first time. One example is when locals are constantly ask if you want a taxi or rideshare.
If you'll be arriving at the airport you may want to get a rapid shuttle transfer that will get you directly to your accommodation.
Not only will it save you time but you can arrive to your accommodation without worry or the need to part with cash on arrival to the island.
Is Puerto Plata Safe to Travel Alone?
I love solo travel but I don't recommend traveling just anywhere alone because it can make you more vulnerable to unfavorable situations, but visiting Puerto Plata as a solo traveler should not be an issue.
So, is Puerto Plata safe for solo travelers? Yes, most of the Dominican Republic is safe. But if you're visiting places such as Damajagua Falls you'll want to check out this tour which will allow you to travel with a local guide.
However, you still need to practice common sense and be cautious. Follow safety tips, be aware of the risks for travelers, and prepare an itinerary.
Attractive landmarks in Puerto Plata such as Umbrella Street (located within the Historical Center) are packed with tourists so you will likely spot like-minded travelers who are alone. However, in these areas be cautious.
Aim to share your itinerary with loved ones back home and stay in touch to keep them updated as you go. If you're looking to meet other solo travelers stay at a place such as Hooked Cabarete to get a more social experience.
While here I recommend you check out:
Historical Center Puerto Plata
Fortaleza de San Felipe
Casa Museo General Gregorio Luperón
Paseo de Doña Blanca
I find that knowing some Spanish conversation helps in many situations, especially when traveling alone but it's not necessary for getting by.
Is Puerto Plata Safe at Night?
Safety in Puerto Playa is high compared to other areas, but walking around at night should be avoided if you're are not heading anywhere specific.
Especially if you're a woman traveling alone. If you want to go out at night, take an official taxi instead of walking, and stick to popular, crowded places.
This is why it's so important to do research! Also, if possible, join a group of travelers when you're out at night. There's safety in numbers and that's particularly true when you're traveling alone in the Caribbean at night.
Also, don't overlook the idea of getting bitten by mosquitos and how it can ruin your trip. Some hotel resorts will spray the communal areas but you'll want to carry some deet-free bug repellant especially for the evenings. Also sandfleas can be a problem if spending lots of time at the beach.
Backpacking The Dominican Republic Safety
Is Puerto Plata safe for backpackers? Yes, it's fairly safe! The Dominican Republic offers plenty of adventures, but it's important to do your research and take basic precautions.
The backpacking experience in the country will vary depending on where you go. Backpacking Puerto Plata is generally safe, just make sure you know what you want to do and avoid traveling around the city at night.
Although people will charge you whatever they can, Puerto Plata is inexpensive, so you can find cheap hostels or affordable all-inclusive packages if you want to live it up without breaking the bank. Even places such as Tubagua Ecolodge are super affordable when on a modest budget.
The best way to get around the city is by taxi because they're super inexpensive, ranging from $3 to $5 per ride. Additionally, you can haggle a little but always be sure you're going with a certified driver.
Similar to the taxis in Jamaica and other nearby islands, there are many bogus vehicles posing as taxi drivers as a way to make side hustle income.
During the day, look out for the Minibusses which are also a good, affordable option for anyone who is traveling on a budget.
💡Smart Travel Tip
If you are not prepared to haggle or at the minimum ask the price you will be charged only the most premium prices here.
All in all, as a backpacker, there's a lot to do in Puerto Plata, so doing your research beforehand and creating an itinerary is the best way to go.
Also, when traveling alone, knowing some Spanish conversation can help you in various different situations. Aim to practice before you arrive.
Puerto Plata: Travel Safety Tips
Staying safe in Puerto Plata is all about following basic safety tips and practicing common sense as you would in other places in Latin America.
⤵️ Here are some useful tips to help you on your journey:
It's not safe to drink tap water in the Dominican Republic, so avoid it and carry a purifier bottle with you to save buying lots of plastic.
Plan your visit during May and June to avoid crowds and pay 50% less for accommodation. See these cheap hostels if you're on a budget.
Avoid walking around at night, especially if you're alone.
Although most locals will be able to see you're a tourist, if you can, dress to blend in, not to stand out.
Remember to carry sunscreen to protect your skin from the sun's harmful UV rays. Sunstroke can last 2 to 3 days and ruin your trip.
If you are on a budget when ordering at restaurants be sure to ask about the prices as sometimes there are hidden charges that you are not aware of until the bill arrives.
Don't flaunt your valuables or leave your things unattended. Travel money belts are good because there is no need to reveal your cash or display other valuables when paying for things.
Be aware of scams. Tourist scams include selling fake souvenirs or mementos and elevating short taxi rides.
Make sure to use trusted and accredited hotels in Puerto Plata. Then once you've booked your room, book taxis or buses through the hotel.
Avoid bad neighborhoods or known dangerous areas, ask at the front desk of your hotel to confirm your research.
Always be aware of your surroundings even if you're with a group.
See this History, Culture and Cable Car Ride to get up close and personal with the province and learn more about the local people
Never leave your hotel without a fully charged phone (especially at night) that can make emergency calls, just in case.
When you arrive start looking around to get a general idea of the costs of things so you can detect when you're being overcharged.
Aim to follow these tips and always listen to your gut so you can avoid common risks and scams in order to have the best possible time here!
How to Get from Santo Domingo to Puerto Plata
If you want to get to Puerto Plata from Santo Domingo, there are a couple of options to consider. The cheapest one is the bus, which will only cost between $7 and $10, sometimes more.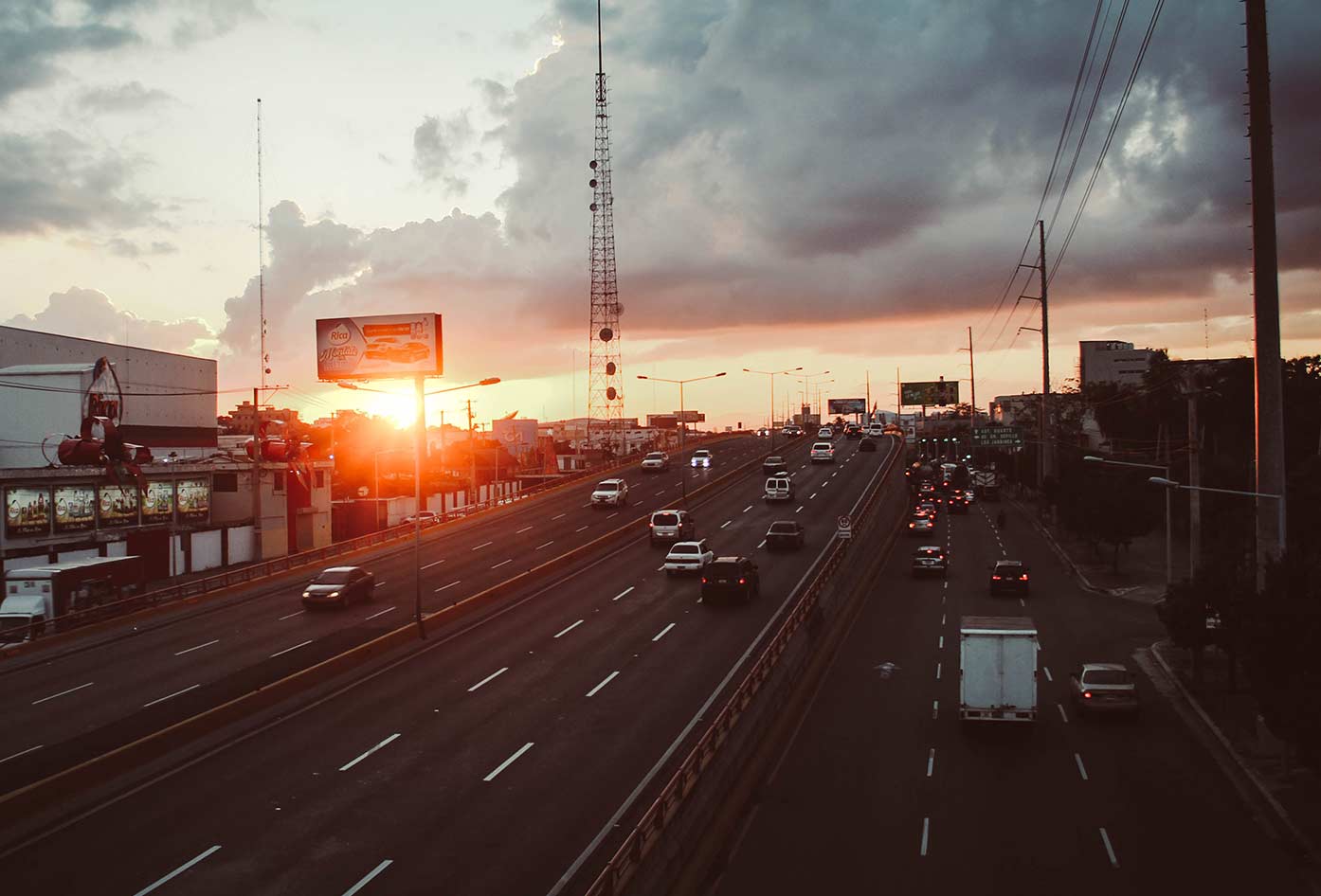 The trip will take between 3 and 4 and a half hours. That's because Puerto Plata is only 169 km or 105 miles from Santo Domingo.
If you feel like driving, for most visitors renting a car works out to be the best idea. It's a bit more expensive since renting a car for the day can cost between $27 and $40, but you'll have a lot more freedom.
While driving in the Dominican Republic, start your trips the morning and avoid setting off late at night because it's safer to drive during the day.
Of the two options, driving yourself is the fastest one because you can make it in less than 3 hours. However, taking the bus is a lot cheaper and it saves you the trouble of planning your drive.
Got Travel Insurance for Puerto Plata?

Designed by travelers, for travelers, World Nomads covers more than 150 adventure sports and activities so you can explore your boundaries.
Is Puerto Plata Safe? Final Words
So, is Puerto Plata safe? Yes, it is, Crime is out of the ordinary in places such as the hotel zone and the rest is quite safe for independent travelers!
If all you want to do is explore beautiful beaches, enjoy exciting activities, view unforgettable landscapes, have adventures, take in the town's history, taste delicious rum, and more, dare I say, Puerto Plata is perfect for you.
If you're not convinced that the DR is right for you, why not compare Jamaica and the Dominican Republic to see which is a best for you?
📌 Like this article? Pin it…
Did this guide help you to get advice about travel safety in Puerto Plata?
💬 Leave a nice comment or let's start a conversation below!
---
"Dear friend! Some links in this post contain affiliate links. Meaning, if you click through and make a purchase, book a hostel or sign up for a tour, I may earn a small commission at no additional cost to you. Your support means a lot and helps me to keep traveling and maintaining the quality of this site for you."