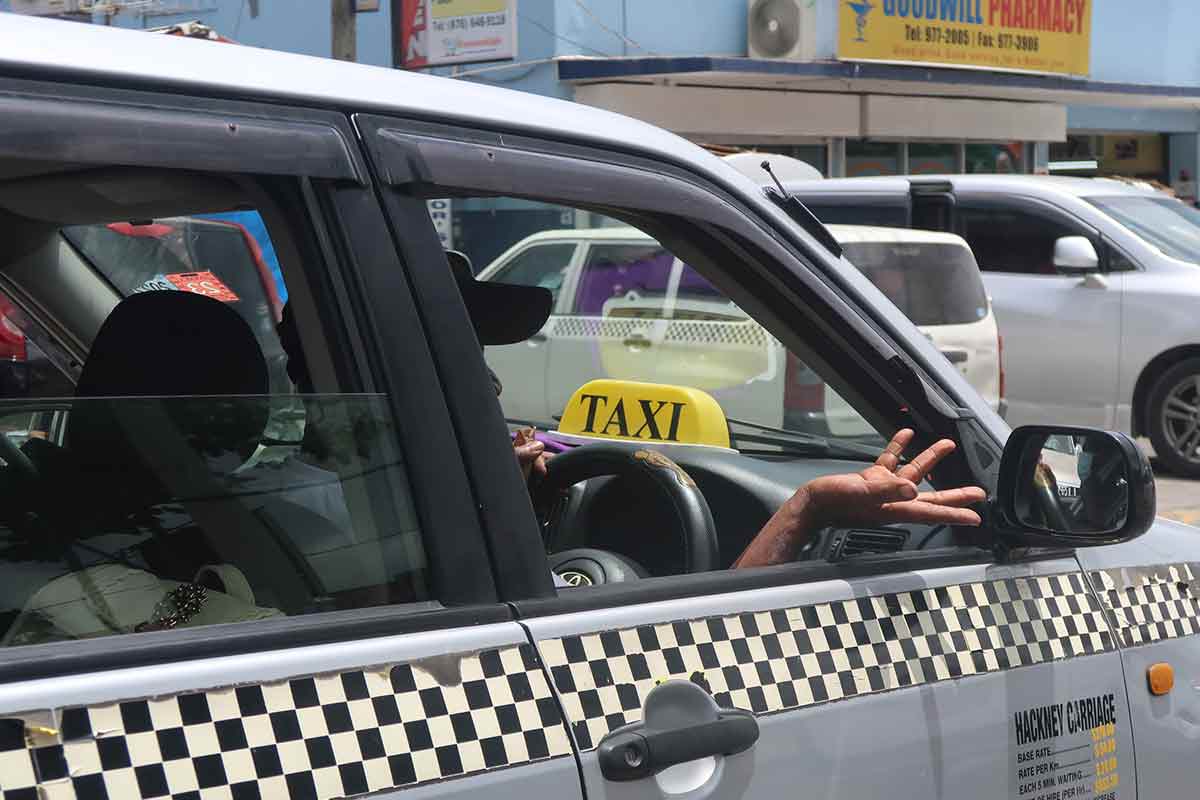 Are taxis safe in Jamaica?
Jamaica is a wonderful place to visit. It is an island full of adventure, delicious food, beautiful beaches, and lots of history to discover.
However, it's not the safest destination for tourists. That's why you need to make sure you use a mode of transport that will provide peace of mind.
While it's possible to rent a car or use buses, taxis are usually the better option. Especially if you want a risk-free way of getting around the island.
But the question is, are taxis in Jamaica safe? That's what this page will help you determine by providing all the relevant information you need.
Are Taxis Safe in Jamaica?
Yes! Out of all the transport options in Jamaica, taxis are the safest.
Also using taxis in Jamaica is the most convenient way to get around and explore the island. However, it's important to always use official taxis.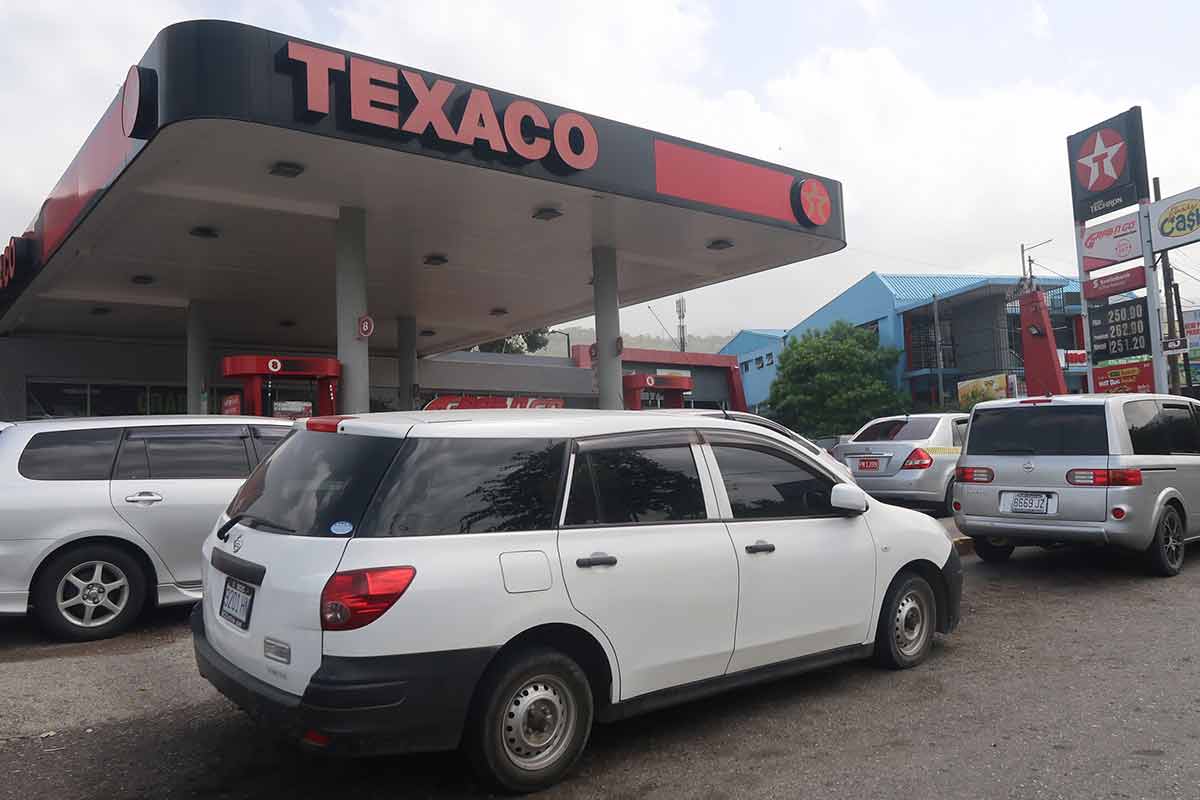 Unofficial taxis are abundant and they're not as safe, so make sure you check that the taxi you're using is operated by JCAL or JUTA.
Vehicles will show the acronym of the company they're operated by, so look for it before you engage. The ever-so-dangerous risk you run by not using an official taxi is definitely not worth your time or your life.
With the constant reminder of safety in Kingston being at the forefront of our minds, using taxis to get around or pass through the capital is a must.
What's the most popular mode of transport in Jamaica?
After buses which are the cheapest option for long-distance travel around the island, the most popular mode of public transportation in Jamaica is route taxis. Which are perfect for shorter trips around the parishes.
You will find that route taxis are the most inexpensive transportation option for day-to-day travel, which is why locals and tourists prefer them.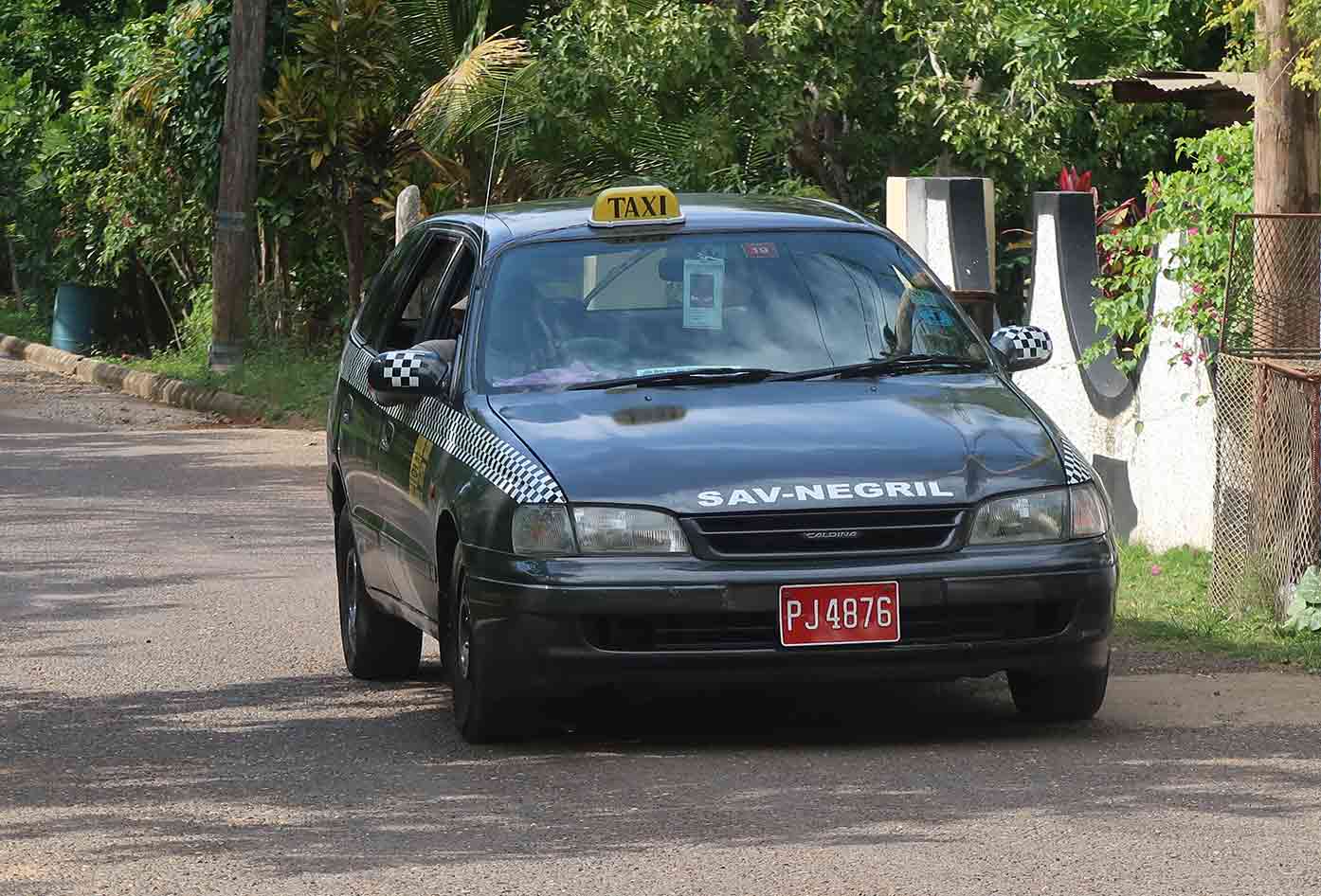 Route taxis are all different models and colors because the drivers are the owners of the vehicles, but you can identify them by looking at their license plates, which have a P or PPV right before the license number.
Although it may not seem like it from the outset, Route taxis have specific routes, hence their name, so pick-ups and drop-offs are done at specific locations and they're regulated by the country's Transport Authority, so check their website to learn the base rate per kilometer.
Can You Use Uber in Jamaica?
Currently, Uber is only available in Kingston Jamaica. That's because the company only started operating in Jamaica in 2021, so they're still testing the market and getting around the legal complications.
Speaking of legal complications, Uber in Kingston, Jamaica only allows customers to reserve rides. So, you're not ordering a ride, you're leasing the vehicle and the driver for the duration of the ride.
Airport Transport in Jamaica
The great thing about the Uber service available in Jamaica is that it allows you to reserve a ride in advance. That way, you don't have to worry about transportation from the airport to your hotel.
There are three international airports in the country and one of them is in Kingston, where Uber operates. So, you can use this service to go from the Normal Manley International Airport to your hotel with ease.
Alternatively, if you are traveling alone, you may want to see this Privste transfer from Sangster Airport if you'll be heading to Montego Bay.
Got Travel Insurance for Jamaica?

Designed by travelers, for travelers, World Nomads covers more than 150 adventure sports and activities so you can explore your boundaries.
Are Taxis Safe in Jamaica? Final Words
Taxis in Jamaica are perfectly safe to use. They're certainly safer than renting a car and driving yourself or using public buses.
Driving in Jamaica can be challenging not only because they drive on the left side but also because the roads are not in great condition.
As you can imagine, local drivers know the routes in and out, so using official taxis, route taxis, or Uber in Kingston, Jamaica is the safest, most convenient option to get around this beautiful Caribbean island country.
While you're here, see this guide to safety in Jamaica to get insider tips on how to move around the island while keping out of the way of danger.
📌 Like this article? Pin it…
Knowing more about private transport in Jamaica, will you get a taxi?
💬 Leave a positive comment or lets start a conversation below!
---
"Dear friend! Some links in this post contain affiliate links. Meaning, if you click through and make a purchase, book a hostel or sign up for a tour, I may earn a small commission at no additional cost to you. Your support means a lot and helps me to keep traveling and maintaining the quality of this site for you."