Is Santo Domingo safe for travelers?
Located on the tropical island of the Dominican Republic, Santo Domingo is easily one of the most attractive urban destinations for new visitors.
It's perfect for travelers who want to have fun, immerse themselves in a different culture, and seek adventures outside of the all-inclusive resorts.
In fact, Santo Domingo was the first colonial city in America, so it's bursting with a fascinating history and interesting, vibrant places to visit.
But is Santo Domingo safe? This article provides all the information you need about travel safety in Santo Domingo so you can plan your trip well!
Is Santo Domingo Safe?
Although the United States issued the country a Level Two advisory. For most travelers, the Dominican Republic is a welcoming and friendly place.
Arriving in the vibrant capital of Santo Domingo for the first time you'll get a taste of all walks of life with a mix of both tourists and locals. But after a look around La Zona Colonial what else do you need to be aware of?
Let's answer some of these questions so you can plan your trip.
Is It Safe to Travel to Santo Domingo Right Now?
The answer is yes! Santo Domingo is generally quite safe for tourists. Of course, no place in the world is 100% safe.
In fact when it comes to this city, "is Santo Domingo safe?" is one of the first questions that come to travelers' minds. Most visitors here are very familiar with the meaning of Gringo and if you're not already it can be good to understand it, as it may help you understand certain things.
Like anywhere in Latin America, you have to be cautious and take certain precautions when traveling to a new place. To do that, you have to be aware of the risks, which include petty theft and armed robbery.
Safety Facts about Santo Domingo
Though Santo Domingo is generally safe, the crime rate is on the higher side of the spectrum according to Numbeo, with a crime index of 68.33.
The highest risks include muggings, robbery, drug dealing, property crimes, armed robbery, assault, corruption, and bribery.
As a traveler, petty crimes such as pickpocketing and bag snatching, and armed robbery are your main concerns. Traveling with less and carrying money belt ot the equivalent can help you conceal your valuables.
Additionally, walking around during the day is moderately safe, but it's not recommended at night. Overall, you need to be careful.
Is Santo Domingo Safe to Travel Alone?
In Santo Domingo, the safe areas are not so far from the unsafe areas so you need to plan your trip carefully if you're visiting alone. Especially if you're a woman because that makes you a bit more vulnerable to risks.
Is Santo Domingo safe for solo travelers? Generally, yes. However, you need to be cautious, especially at night. Petty crime and violent crime do happen here, so the less you expose yourself, the better.
I recommend you explore: La Zona Colonial, Calle de las Damas, Ozama Fortress, and Parque Colon, among many other attractions.
Also, when traveling alone, learning some basic Spanish conversation can help you in many different situations. Aim to practice before you arrive.
Is Santo Domingo Safe at Night?
Safety in Santo Domingo at night is not as high as I would like. I suggest you avoid walking around at night, especially if you're on your own. If you want to explore the nightlife, take precautions.
Don't get drunk, avoid drugs, stick to crowded places with good reviews, avoid dark or empty streets, and use licensed taxis to get around at night.
Always know where you are and how to get back to your hotel, and remove yourself from situations if they feel off.
If you're traveling back from the airport especially late at night, you may want to opt for the private shuttle option that will ultimately you save you the uncertainty of hailing a local taxi from outside once you arrive.
Backpacking Santo Domingo Safety
When it comes to backpacking Santo Domingo, there are a few precautions to keep in mind that could ultimately safe you from getting in trouble.
After all, this is said to be the oldest city in the Americas (founded by Europeans) and there is much of interest to the cultural backpacker here.
For example, if you're venturing out of the Colonial Zone, you should use Uber or motorbike taxis, which are cheap, instead of walking. Especially if you're traveling solo. Check out Island Life Hostel for cheap stay here.
You'll also have to keep your valuables on you at all times and keep away from sketchy areas. Planning your itinerary is the best way to avoid the more dangerous areas and take advantage of activities like rum-tasting tours and chocolate tours.
Day trips and private tours are also great in Santo Domingo since exploring the old town is a must. So, is Santo Domingo safe for backpackers? Yes, it is, you just need to take certain precautions.
Overall, this is a great destination for backpackers because there are many things to do and it's not an expensive city compared to other resorts on the island.
For example: when comparing the Dominican Republic and Jamaica (from a backpacker's point of view) the capital Santo Domingo has way more to offer tahn Kingston and usually at a much cheaper price.
Santo Domingo: Travel Safety Tips
Safety in Santo Domingo is mostly on you, so following some travel safety tips will help you greatly.
⤵️ Here are some useful tips to help you on your journey:
Most of the best hotels in Santo Domingo get booked up fast so be sure to book in advance to avoid disappointment
Don't walk around at night unless you're in a group. Even then, be aware of your surroundings.
Keep flashy jewelry at home and don't flaunt your valuables.
If you decide to visit the island between June and November, remember that it is the height of hurricane season so you'll need to take the necessary precautions.
Check out the chocolate tours that allow you to learn all about the origins of chocolate and get to taste delicious cacao beans.
Don't leave your things out of sight, especially while on the street.
Be sure to carry sunscreen with you. The sea breeze on the island may fool you, but there is definitely a need to protect your skin from the sun at all times. Sunstroke can last 2 to 3 days and ruin your trip.
Use licensed taxis and if you're riding motorbike taxis, always use a helmet. Using Uber in Santo Domingo is the best way to get around.
Don't use your phone when you're walking around, enter a restaurant, café, or store if you need to use it.
Check out some of the accredited and top rated hostels in Santo Domingo for connecting with other travelers on the island.
Buy a good lock for your suitcase and lock it whenever you leave the hotel or hostel. Never leave your bag unattended and unlocked.
Carry only what you need when going out into the city and leave the bulk of your belongings at the hotel or hostel.
Carry a verified copy of your passport and leave the original one in a safe place just in case you lose it. You could carry a travel document holder to help you keep everything together.
Dress to blend in and bring appropriate clothes for the weather.
As well as traveling as light as you can, follow these simple tips and you'll have a great time exploring Santo Domingo. You don't have to look over your shoulder all the time, you just need to be careful.
How to Get to Santo Domingo from Punta Cana?
If you're going from Punta Cana to Santo Domingo, you'll be happy to know that it's a short trip and you have a few options.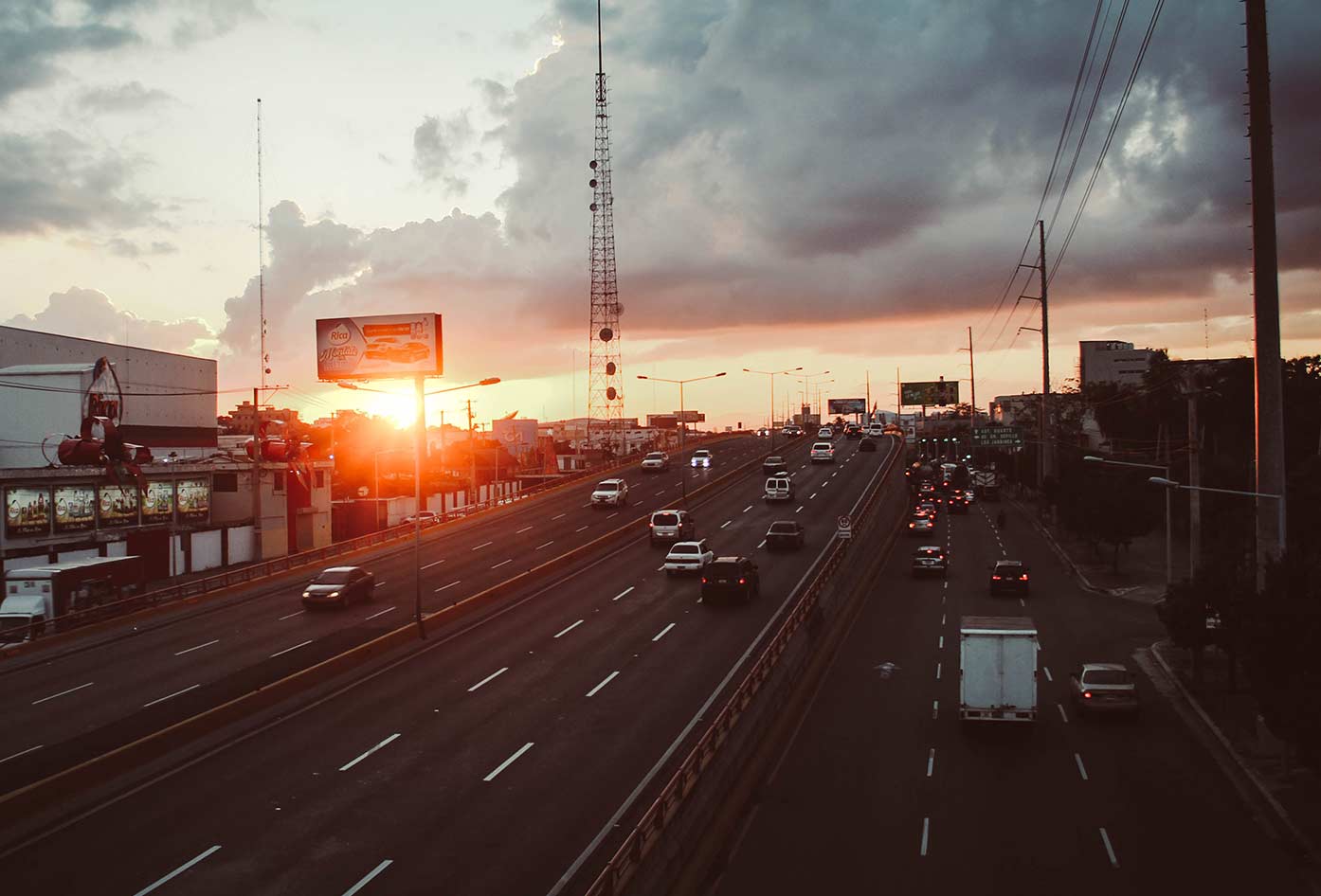 The most expensive option is flying, which costs between $320 and $950, and the flight is only a little over an hour.
If you don't have the budget for flying, you can just take a direct bus for less than $10 and the trip is only two hours.
Alternatively, you can rent a car and drive there yourself. Car rentals may cost between $25 and $35 or more per day.
You could also take a shuttle from Punta Cana to Santo Domingo. This will cost around $140 and the trip will be two hours.
Shuttle buses are much more comfortable than buses, but since the trip is so short, you can easily take a bus and save a lot of money.
Ultimately, the choice is up to you. The most common option, as you can imagine, is the direct bus because it's so inexpensive. It's perfect if you're on a budget!
Got Travel Insurance for Santo Domingo?

Designed by travelers, for travelers, World Nomads covers more than 150 adventure sports and activities so you can explore your boundaries.
Is Santo Domingo Safe to Visit? Final Words
So, is Santo Domingo safe? Yes, it is! It's not the safest place you'll ever visit, but you can have a great time there.
Being aware of the risks and how to avoid them will allow you to have the best time exploring this beautiful city.
I have written much more about safety in the Dominican Republic so hopefully, you can take this advice along with some of my other pages.
📌 Like this article? Pin it…
Did this guide help you to get advice about safety in Santo Domingo?
💬 Leave a positive comment or lets start a conversation below!
---
"Dear friend! Some links in this post contain affiliate links. Meaning, if you click through and make a purchase, book a hostel or sign up for a tour, I may earn a small commission at no additional cost to you. Your support means a lot and helps me to keep traveling and maintaining the quality of this site for you."