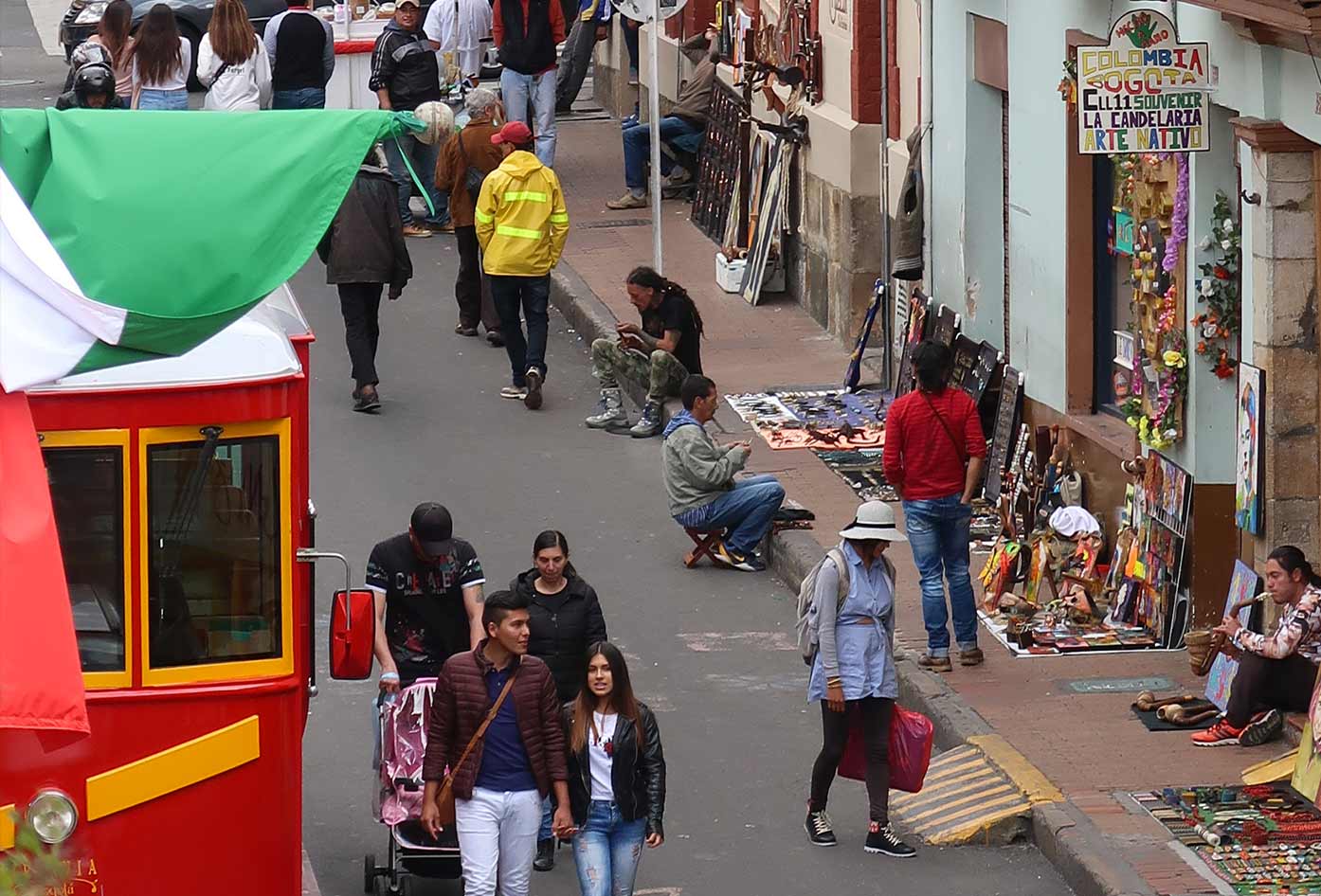 Are you wondering, is Colombia safe to travel in 2022?
Colombia is the pride of South America. The most northern country within the continent, it's home to 10% of the whole world's biodiversity.
Not to mention it has incredible beaches on the Caribbean Sea, mesmerizing zócalos (brightly colored decorative panels painted on the fronts of shops and houses), and the world's best coffee.
Is Colombia Safe?
However, some people may worry about safety when it comes to traveling around cities such as Bogota or worry about Colombia's proximity to Venezuela.
This is understandable since the news media tends to over-indulge details about political unrest or crime.
Is it Safe to Travel to Colombia?
Yes, it's very safe. Unlike neighboring Venezuela, Colombia has seen an economic and socio-political upturn in recent years.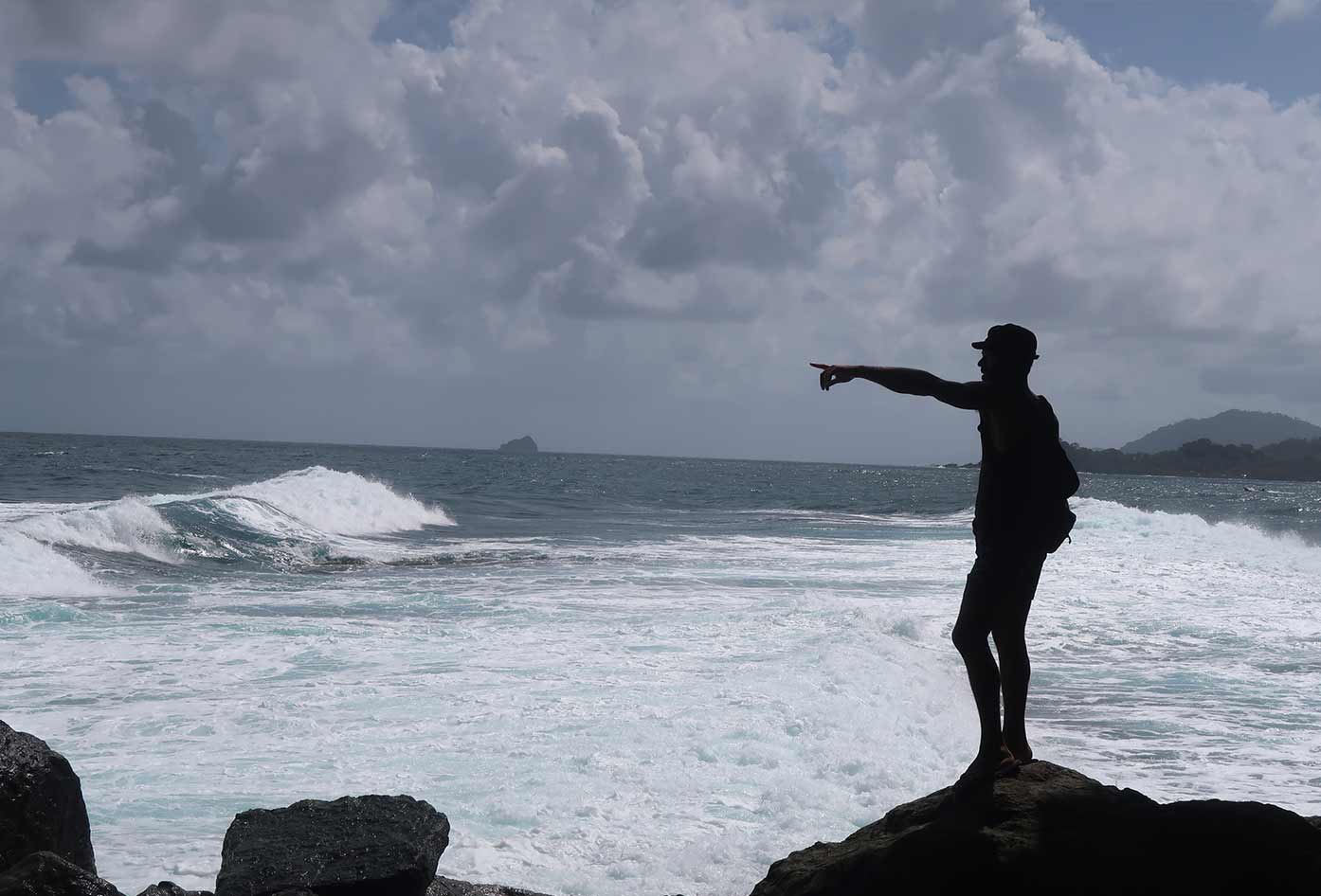 Most of the area is completely safe, with the exception to a few locations which will be listed below.
Colombia is slowly emerging as the best tourist location in all South America since most of the sights are more rustic and authentic than those in Brazil or Argentina, whilst still being just as safe.
The reputation the country holds is only true of its past, it has changed exponentially in the last few decades.
Safety Facts about Colombia:
Colombia was almost too dangerous for tourists back in the 1980s and 90s, with cocaine manufacturing and distributing.
Due to hundreds of tonnes of drug seizures at border controls, drug trafficking and production has decreased dramatically.
Kidnappings used to be an issue in Colombia, but since the drugs issue has gotten better, statistics show that kidnappings have decreased by 92% in 20 years.
After a steady decline in homicides between 2002 and 2017 and a small uptick in 2018, homicides in Colombia fell again in 2019.
Medellin is a popular place to go among travelers since it's the safest it has ever been. Bogota has its dodgy areas, but is also emerging as an exciting city to explore.
The homicide rate in 2016 was registered as being the lowest since 1974.
Is Colombia Safe to Travel Alone?
It's quite safe for the lone traveler. If you're on the fence still be sure to read my solo travel help guide.
Of all the South American countries, it's becoming a top destination for solo travelers.
The risk of kidnap/petty crime is low in most regions and the Colombians love visitors to their country to show them their wonderful and unique culture.
Even the official Colombia tourist board has a blog dedicated to solo travelers:
Backpacking Colombia Safety
Petty crime is common. For most backpackers, the idea of going to impoverished areas just to act like a tourist flashing expensive gadgets and items is against their principles.
This idea should be doubly noted for Colombia. Colombians have a saying: "No dar papaya" (Don't give papaya).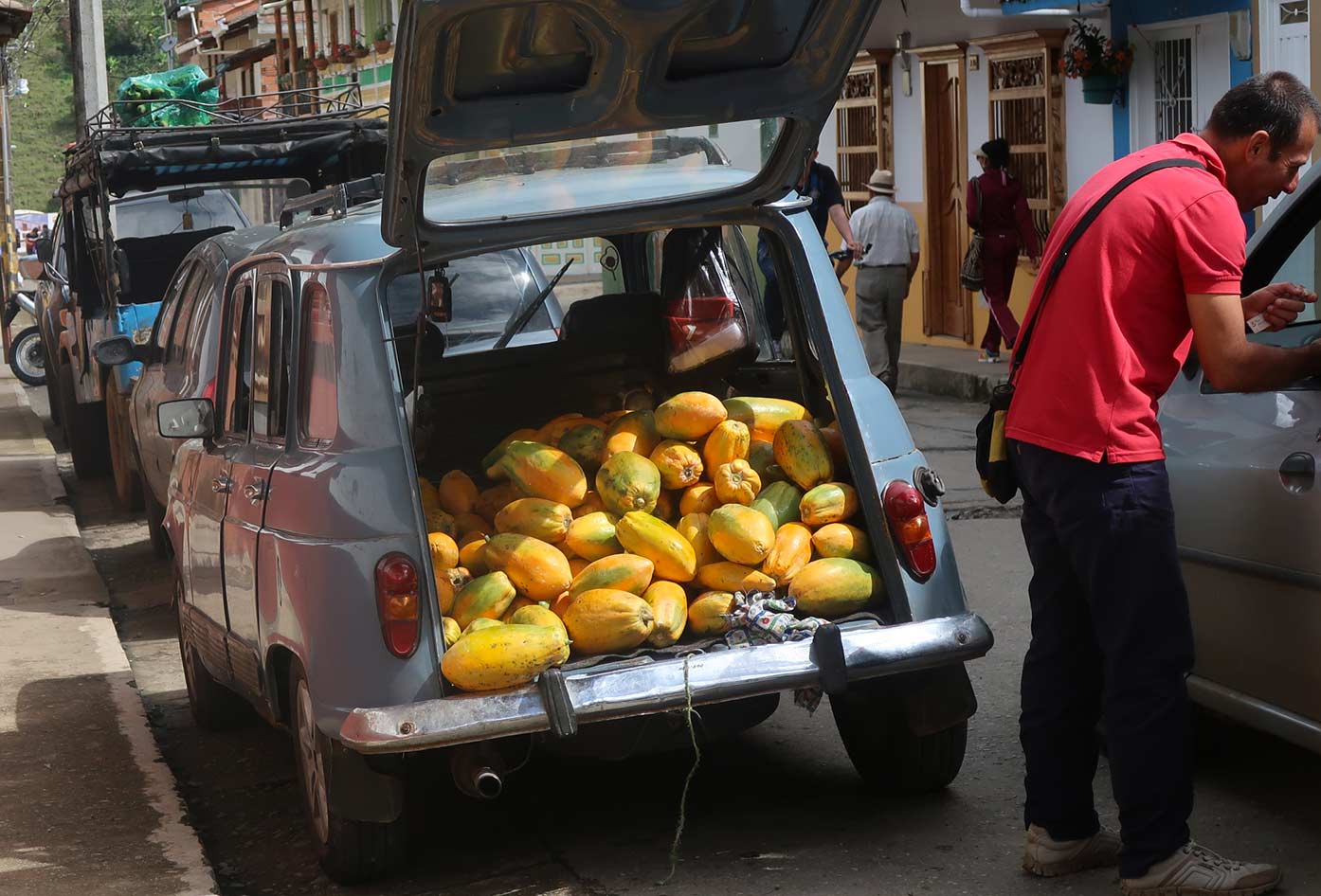 Essentially, it means that you shouldn't have something "sweet" out in the open (a phone, computer, watch, etc.) that would make you a target.
Don't put yourself in precarious, targetable positions, such as being alone at night or in the middle of a bustling crowd.
As for most south American or Central American countries, you are vulnerable to not only deportation but violence is found in a rally or protest.
Safety in the Streets
In November 2019 protesters took to the streets of the Colombian capital, Bogotá, frustrated by the slow rollout of the 2016 peace deal with the FARC rebels, which resulted in protests against the government.
Since then, anti-government protests and demonstrations have continued on-and-off across the country.
Make sure you know from local news if there are any scheduled rallies taking place in city centers.
Backpacking is certainly easier once you've reached Colombia than through the likes of Brazil or Lima.
One reason for this is that there is still incredible wildlife reserves and topography, you won't be spending all your time trudging through jungle canopy or climbing oxygen-less mountains.
Backpacking Colombia: Safety Tips
Here are some handy tips for when you do travel to Colombia.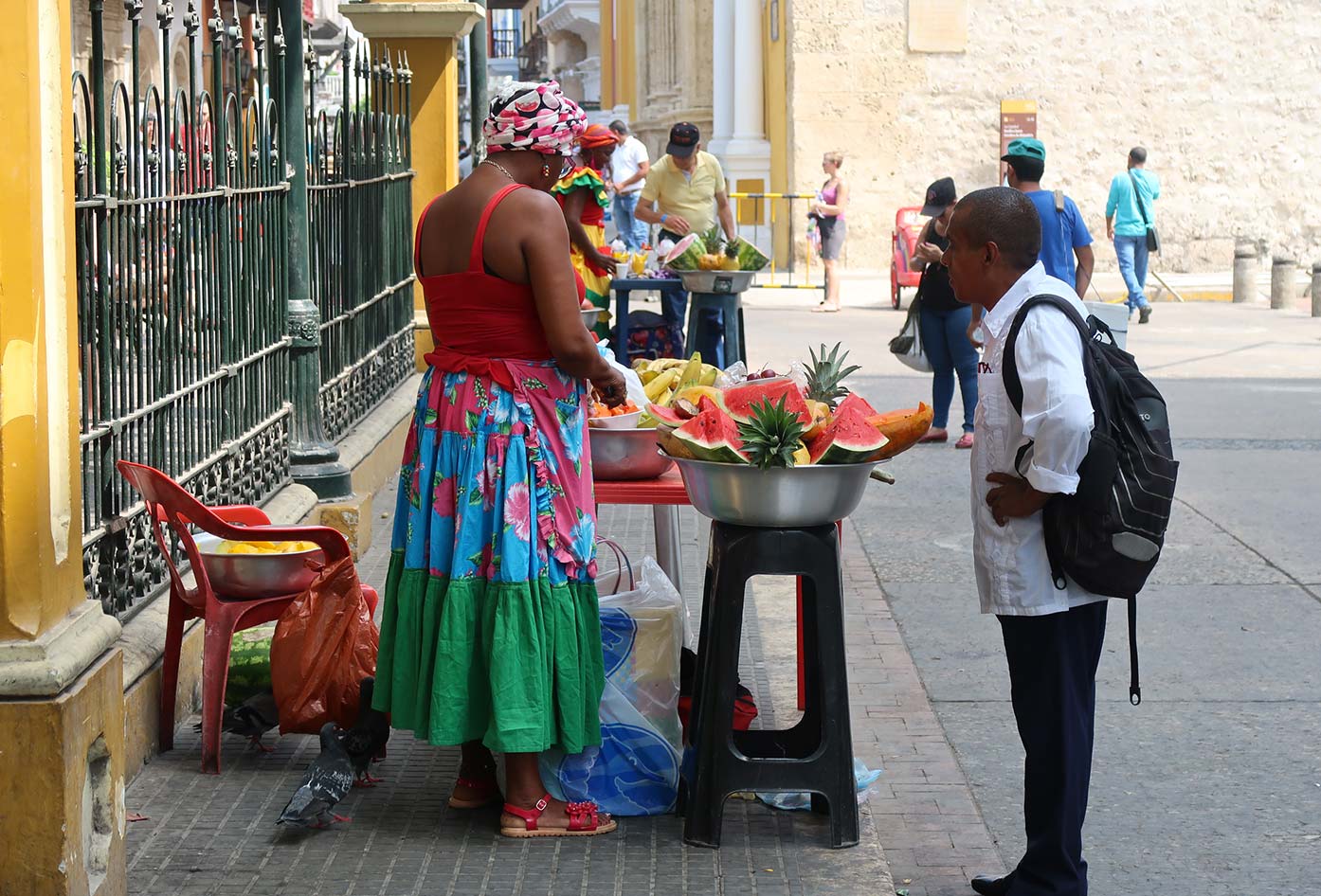 For the most part, this is a tailor-made list for visiting a specific South American country, but these tips are useful for other places too.
Parts of Colombia are safer than most American countries.
However you'll need to know how to move around here!
Learning how to connect with people on your travels always helps.
I have written some basic tips that will go along way in preventing the unlikely.
It always helps to stay prepared – See these Tips:
Make sure to take sunscreen. You're close to the equator so if you don't keep block on you, you'll develop some nasty skin ailments.
If you are a person that suffers from typical culture shock symptoms see our tips on adapting to new surroundings on this blog.
Keep away from crowds of people. You could be attacked or arrested.
When negotiating with vendors remember that the cost of living in Colombia is relatively low compared to United States.
Don't accept offers of drugs. Not only is it illegal, but it's dangerous and you're helping an industry wrought with crime that the government is trying to stop.
It is worth comparing Bogota vs Medellin, two of Colombia's most important cities to see which appeals to you the most.
Make sure to use trusted and accredited hotels/hostels. Then once you've booked your room, book taxis or buses through the hotel. There are seedy hoteliers and taxi drivers in Colombia.
Now, let us look at keeping belongings safe in Colombia so you can concentrate less on crime and safety and enjoy what the country has to offer.
Keeping Belongings Safe
These tips are designed to deter theft or petty crime whilst out and about:
Don't take any valuables with you. If you want to take expensive equipment such as cameras or smartphones, keep them hidden, locked away and on your person. A PacSafe backpack is perfect for this.
Keep dummy wallets for pickpockets and keep your money hidden away. Bras, hidden wallets or secret bag compartments will do.
Don't take food/cigarettes/drinks or even paper flyers from strangers. Some reports show criminals are dosing unsuspecting tourists with drugs such as scopolamine.
Be careful of fake police officers. If you need police or are being harassed by a police officer despite being perfectly obedient to the law, contact the nearest CAI ('Centro de Atencion Inmediata' – local police station).
There should be CAI in most neighborhoods so it may be worth locating the nearest one where you're thinking of staying.
For example in Medellin, one CAI can be found in Parque Poblado.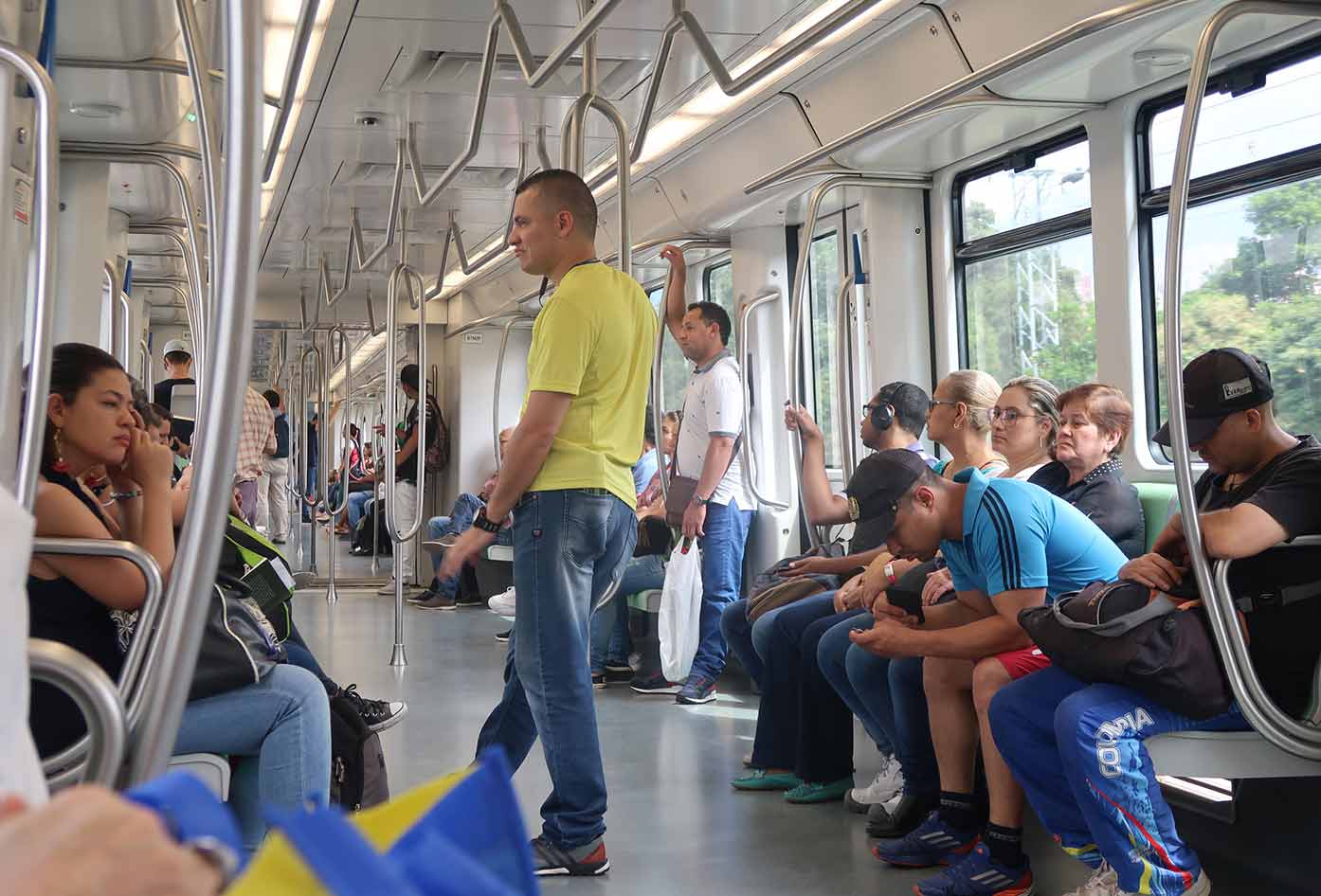 Places to Avoid in Colombia
As advised by the UK government, here is the list of locations in Colombia you shouldn't travel to except if it's absolutely essential:
Most of these places of well-off the beaten tourist tracks but in some cases, you may find yourself nearby.
The departments of Arauca and Guaviare (except their capital cities)
The department of Chocó (except its capital Quibdó, the whale-watching towns of Nuquí and Bahía Solano, and the tourist site of Capurganá)
The Ariari region of southern Meta (except the tourist site of Caño Cristales – if traveling to Caño Cristales, travel by air to and from the town of La Macarena with a reputable tour company)
The South Pacific, Sanquianga and Telembi regions of Nariño
The Western region of Cauca
Buenaventura in the department of Valle del Cauca
The Urabá and Bajo Cauca regions of Antioquia
the region of Southern-Bolívar
The region of Southern-Córdoba
The Catatumbo region of Norte de Santander
Orito, San Migue, Valle del Guamuez, Puerto Caicedo, Puerto Guzmán, Puerto Asis and Puerto Leguizamo in Putumayo
Cartagena del Chairá, San Vicente del Caguan, Puerto Rico, El Doncello, Paujil and La Montañita in Caquetá
The municipality of Puerto Carreño in Vichada, except the departmental capital
Within 5km of the Venezuelan border and within 5km of the Ecuadorian border, except for the border crossing on
the Pan-American highway, at Ipiales.
As a frequent visitor to Colombia, and connecting with the Colombian Culture through travel.
Chocó has become a region that fascinates me and I'm planning to visit places such as Nuquí and Bahía Solano this year.
Got Travel Insurance for Colombia?

Designed by travelers, for travelers, World Nomads covers more than 150 adventure sports and activities so you can explore your boundaries.
Is Colombia Safe?
Overall, when it comes to Colombia, there's no comparison.
It's becoming the best location to visit in South America, so if you visit now you'll be ahead of the curve.
As long as you stick to our safety tips along with the travel advice of your national government, you'll have an unforgettable trip.
📌 Like this article? Pin it…
Missing something? Got tips, tricks & advice we can learn from?
💬 Leave a nice comment or let's start a conversation below!
---
"Dear friend! Some links in this post contain affiliate links. Meaning, if you click through and make a purchase, book a hostel or sign up for a tour, I may earn a small commission at no additional cost to you. Your support means a lot and helps me to keep traveling and maintaining the quality of this site for you."