What is the true cost of living in Central America?
After reading about people relocating to Costa Rica maybe Central America is the subcontinent you've always wanted to visit?
Better than that, maybe Central America is a place you've decided to move to permanently! Why not?
The cost of living in some of these countries is extremely cheap, and even just a year abroad here would convince you of its viability.
Cost of Living in Central America
There are a few countries that are highly recommend for living, including Mexico (technically North America) and Costa Rica.
But there are also some locations that are advised you don't move to right now such as Honduras and El Salvador.
Below you'll see some of the reasons why you should (or shouldn't) consider moving to the great Central American subcontinent.
Let's jump in, shall we?
Living in Central America
Where can you find the best cenotes, the best biodiversity, the best coffee, and even the best turtles in the world?
Why, it's Central America, of course! There are plenty of reasons why people decide to become expats and retire here, so let's answer some questions you might have about living in Central America.
Is It Dangerous To Live In Central America?
You may claim to live in the country with the friendliest people on Earth, but you've never visited Central America.
Countries such as Mexico, Guatemala, and Costa Rica are all considered some of the friendliest countries in the world by most visitors.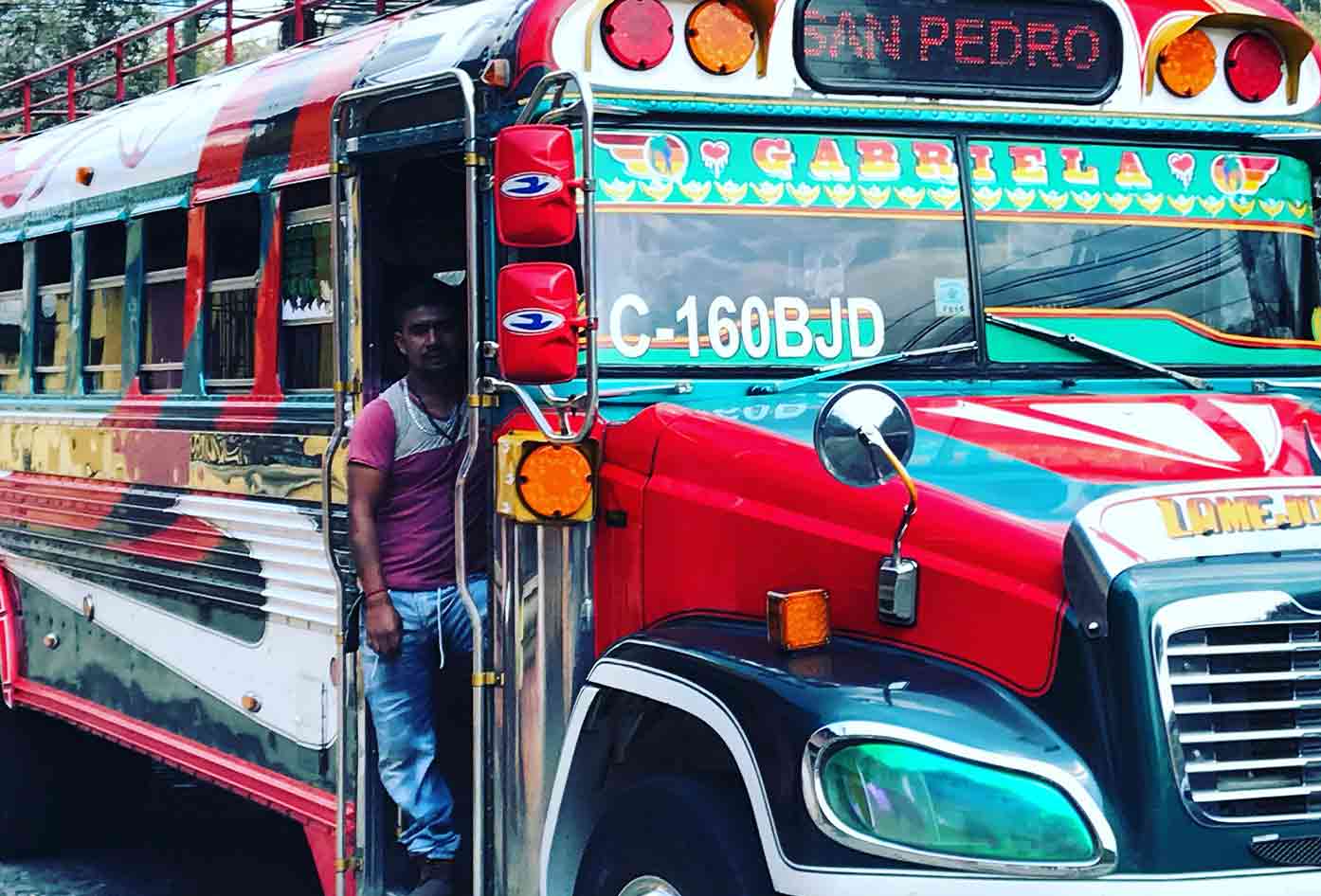 It's also worth mentioning, some of these countries can be unfriendly at times, but this continent is full of people friendly to foreigners.
This part of the world also has some of the most welcoming and humbling indigenous groups, accommodating some of the richest cultures in the world.
It is unfortunate that some countries such as Honduras are struggling to the point where there are basically no tourists, never mind expats.
Except for places such as Copan Ruinas which can be accessible from neighboring Guatemala or even El Salvador if you find yourself there.
I would say that some of the surrounding spots are dangerous indeed, but they are easily avoidable in most cases.
Average Salary In Central America
There's a beautiful diagram that illustrates the average salary of all countries in Latin America. Found on Wikipedia, it details each country's individual average.
From this diagram, you can able to pinpoint some interesting comparisons.
It reports that most South American countries have better wages than Mexico, and other Central American countries such as Guatemala.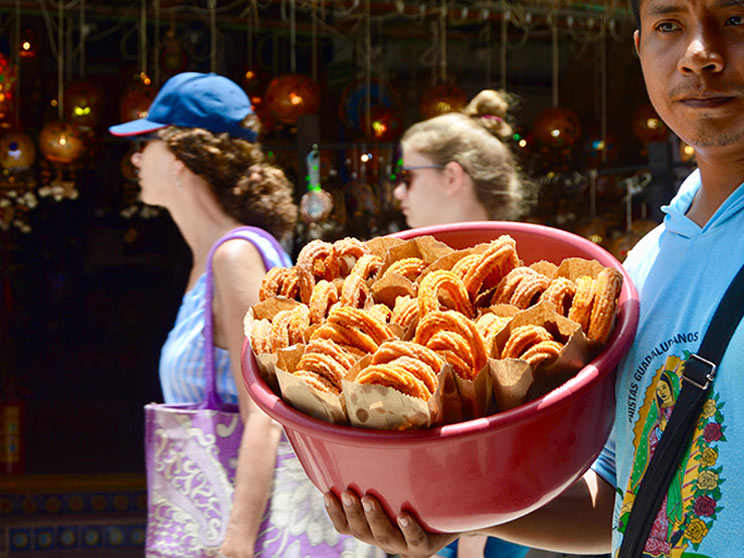 However, there is still a notable discrepancy between some of the Central American countries and some of the South American countries.
Panama and Costa Rica's average salaries were much higher than the likes of Colombia, Peru, and Paraguay.
However, as with all the countries in Latin America, none can compete with the average salary of the United States of America.
A lot of the countries in Central America deal with the US Dollar, but they are all minuscule in comparison with the US economy.
Best Central American Country To Live In
According to a list conducted by Expat Financial, the greatest country to retire to in Central America is Belize.
This came as a surprise since Belize is often hailed as an underrated country for tourism.
However, it made sense after reading this short explanation:
"Belize has recently been on the rise as a desirable country to retire. It not only offers expats a comfortable lifestyle with reliable phone service, internet, housing, power, and water, but also all of the above at a relatively low cost of living. On average, a retired couple living in Belize can live comfortably off of $3,000/month USD."
In other words, the logistics of moving here are almost pain-free.
So this is for retirement, what about working families?
For this, going with the initial presumption made sense, which was, a move to Panama. Why not? Panama is a safe place in most cases.
Panama City is quite well-developed, has a huge city scene, and can be all things for all people. After all, it isn't just a canal!
Cheapest Places To Live In Central America
Consulting with the website Price of Travel, (they aren't necessarily experts, but) they give a broad overview of the economies of scale.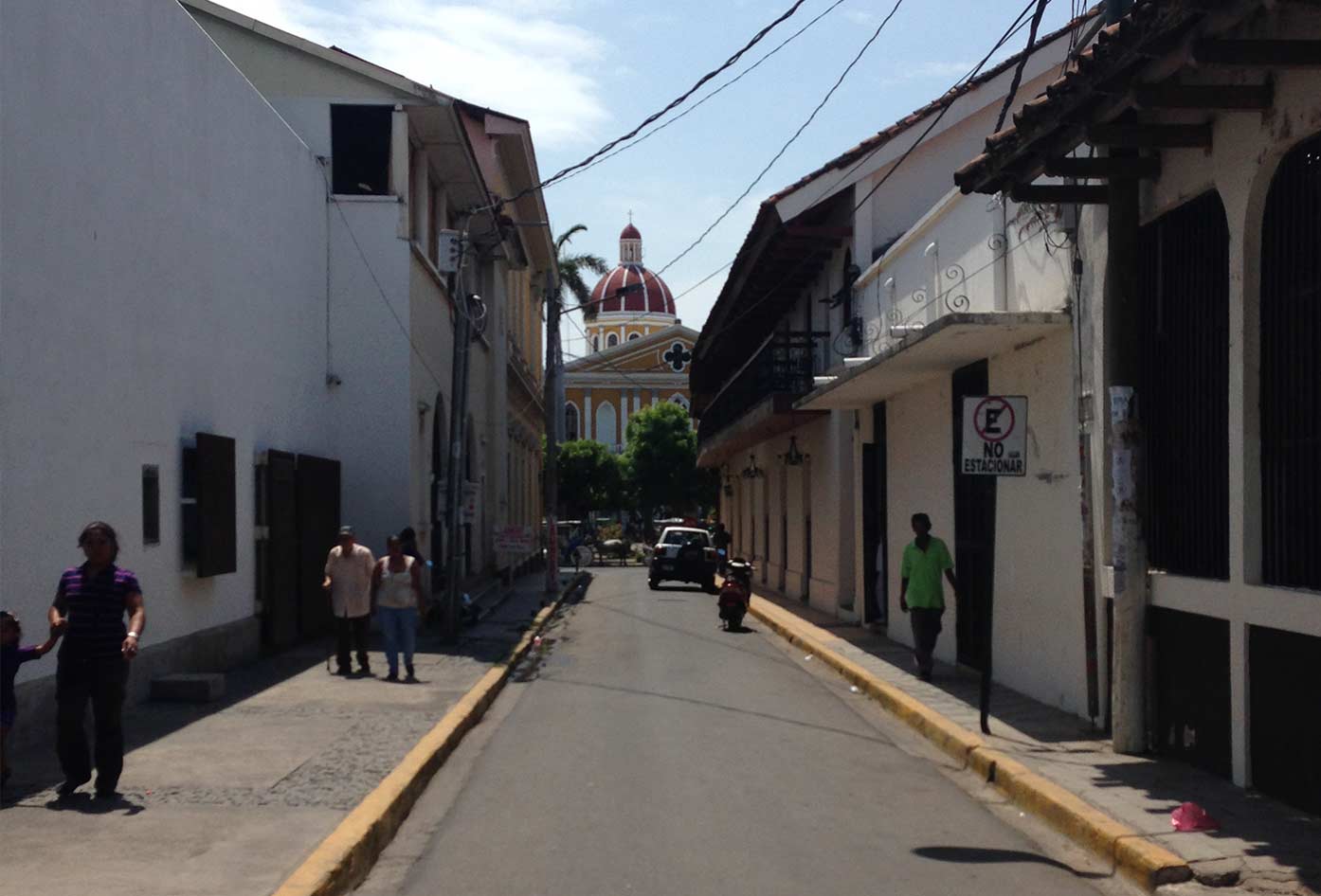 "The cheapest cities in Central America are Granada (Nicaragua), San Jose (Costa Rica), Santa Ana (El Salvador) and Mexico City (Mexico). "
This is based on the notion that by "cheapest", you mean "ideal for backpackers."
This makes the search easier to pinpoint since most families shouldn't be taking kids with them on a cheap holiday to El Salvador.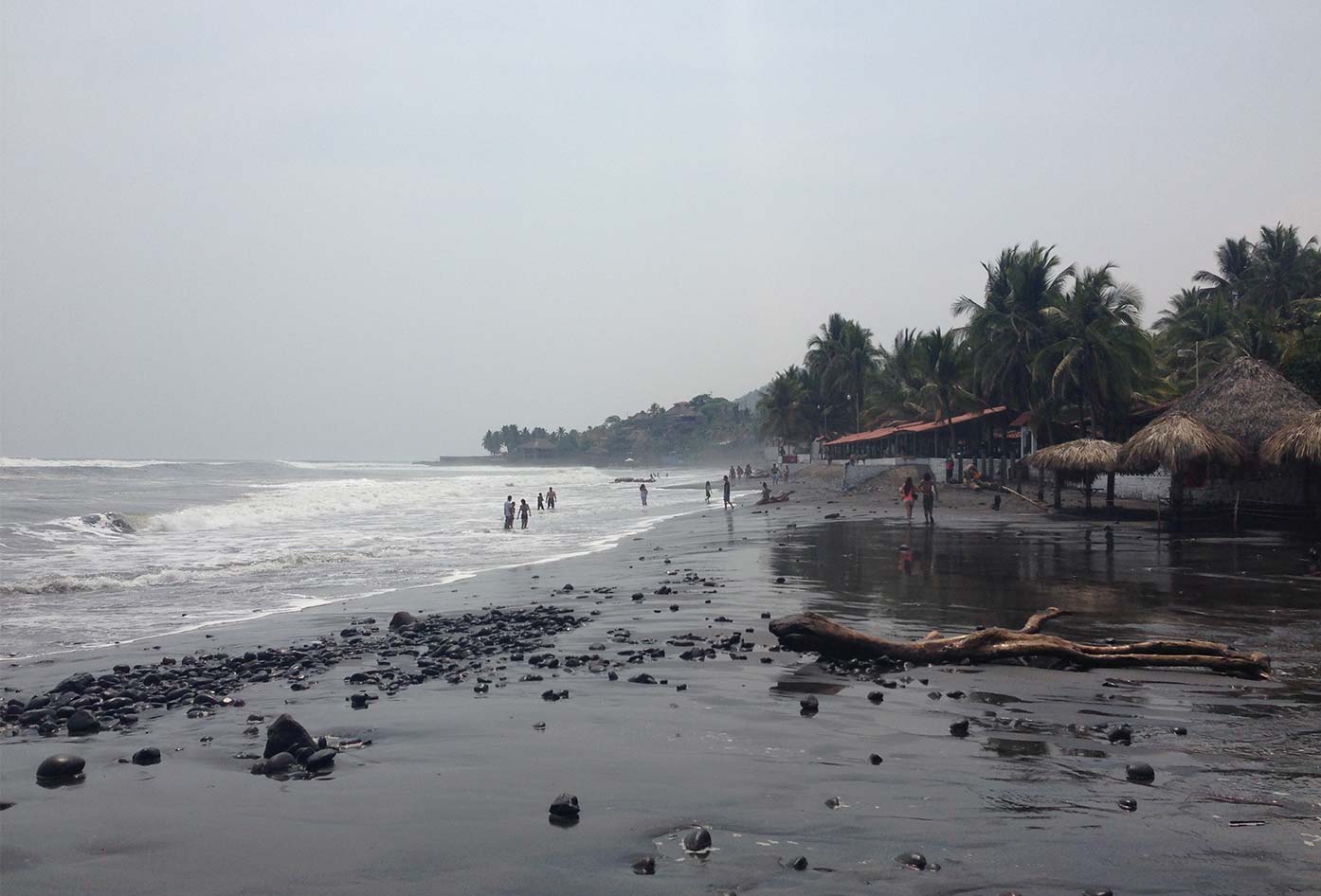 I'd say that families stick to touring or living in areas such as the Riviera Maya or Panama City since they tend to be less dangerous and a little bit more cosmopolitan.
If you're the free-spirited type that wants to live independently or as a couple in a cool area of Central America, this is a perfect list for you.
Cost of Living Central America Vs USA
Making some comparisons between Central America and an advanced economy such as the USA will help put all this into context.
Most people who want to move from their home country to a Central American country tend to be accustomed to the US Dollar.
Also, they're probably from America or Canada too. In Latin America, they are generally known as Gringos amongst the community.
So with that being said, here are some comparisons that can help you see the differences between the two.
Is Food Expensive In Central America?
With restaurants and cheap eats, Central America can be complicated when it comes to the issue of the economy, as with most prices.
Despite Belize having the cheapest cheap eats in the whole region, it has by far the most expensive hotel rates.
If you look at the cost of food or groceries in each country, you'd never be able to gauge the fact that Nicaragua is an extremely poor country where apartments sell for pennies.
There is little to no consistency like there is in some countries in South America, so each country needs its own dedicated level of research by those looking to travel to each country.
In general, it is safe to say that food is cheap in Central America. It is cheaper than North America and a lot cheaper than Europe.
Cost To Retire In Central America
Central America has lots to offer for retirees looking to relocate for their retirement.
It gives retirees the opportunity to explore regions of great cultural diversity, both Spanish-inspired and indigenous.
The whole subcontinent has some incredible examples of geology, biodiversity, and general greenery.
However, it is still very important to consider the cost of living, cultural variations, immigration laws, and lifestyle when considering retirement.
Even more so than a travelpreneur or a young family. There are thousands of expats in Central America who are retired, all the more reason to give it a shot.
Research shows that Panama, Costa Rica, and Mexico are in the top three of Investopedia's top five countries in the world to retire to.
The cost is one of the major factors behind people choosing here, but don't retire here without accepting assimilation to the culture.
Standard Of Living In Central America
For most people looking to emigrate, the cost of living is a huge factor.
There are many retirees and digital nomads that benefit from lower costs of living and tax breaks to aid their careers and find interesting career connections.
Where better to do all these things than in the bustling streets of Antigua, Guatemala or the metropolis of Panama City?
You'll find plenty of advice on the cost of living in Latin America but always do research your ideal location's living conditions.
There are some incredible stories of people living in Central America living on half the budget of a major American city whilst still living like an American.
The Downsides To Living In Central America
There are many great reasons for moving to Central America but they are usually met with some downside too, especially when moving without doing your due diligence.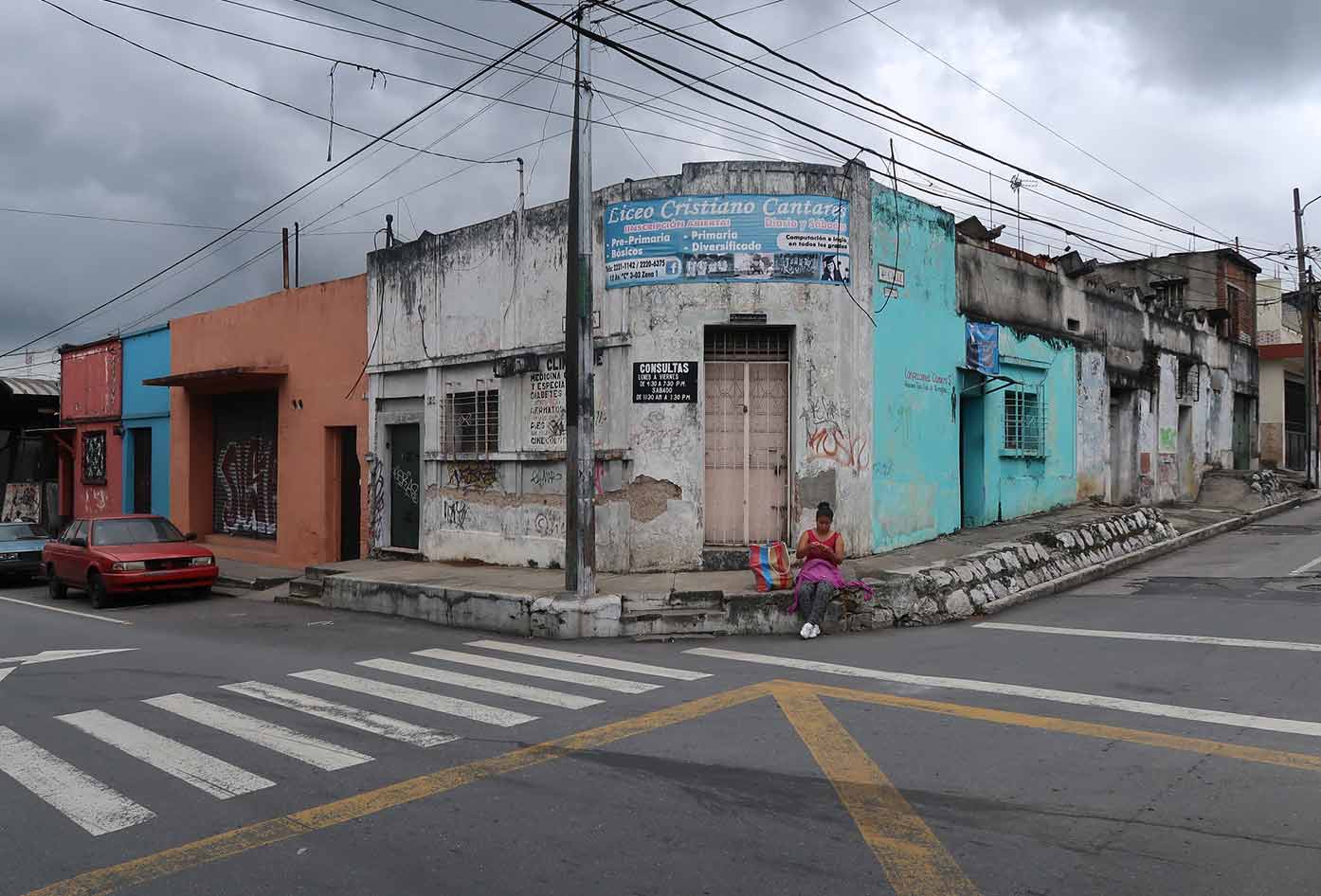 Some of the expats online even like to talk about their least favorite things about living in Central America.
For example here is what some expats say:
Forigners are more likely to be a victim of crime.
Crime statistics in Latin America are inaccurate.
Random crimes are much more common on a daily basis.
Most locals they speak to know someone who's been robbed.
So, due to safety in Central America, you can see some reasons why people choose not to move there or further south in many cases.
It's a shame though since most of Latin America has a lot to offer its visitors and expats.
Cost of living in Central America
For us, there are many personal reasons for someone to consider moving to Central America.
Most expats love to move to the region for the incredible food and for learning Spanish, but others may prioritize the low cost of living and access to international travel.
There are setbacks to living here such as the amount of crime, but there are many incentives such as the ones Panama provides retirees.
You may have your own reasons, but you can always start to plan your future and choose the best country in Central America for you today.
📌 Like this article? Pin it…
What funds will you require to live comfortably in Central America?
💬 Leave a positive comment or lets start a conversation below!
---
"Dear friend! Some links in this post contain affiliate links. Meaning, if you click through and make a purchase, book a hostel or sign up for a tour, I may earn a small commission at no additional cost to you. Your support means a lot and helps me to keep traveling and maintaining the quality of this site for you."