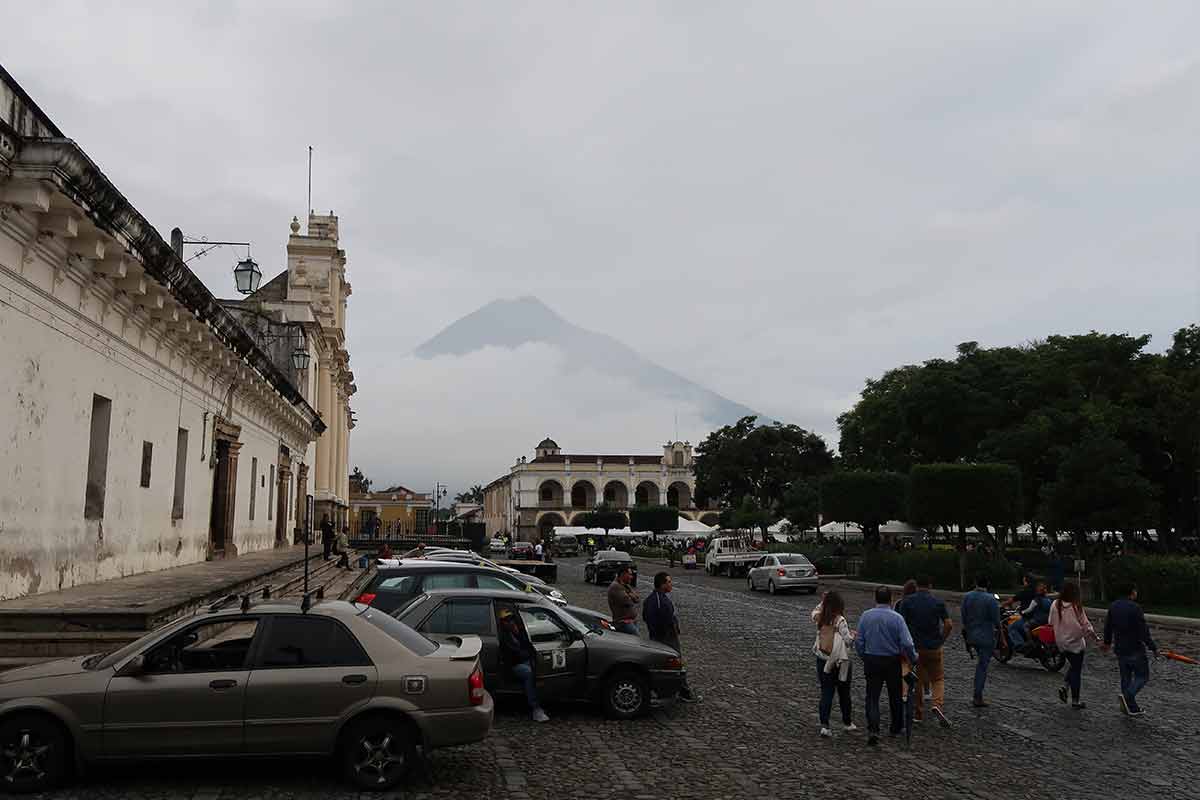 Are you wondering if Antigua, Guatemala safe or not?
For anyone considering a trip to Antigua, Guatemala, you'll be all too aware of the (unfair) reputation that exists here.
However, as I say to all travelers, especially newbie backpackers, you really need to look to come here for yourself and find out first-hand.
Let's put all scaremongering to the side for one second and take a look at this very important point of discussion moving forward.
Is it safe to travel to Antigua?
Like other cities in Guatemala, it's about picking the right spots to visit.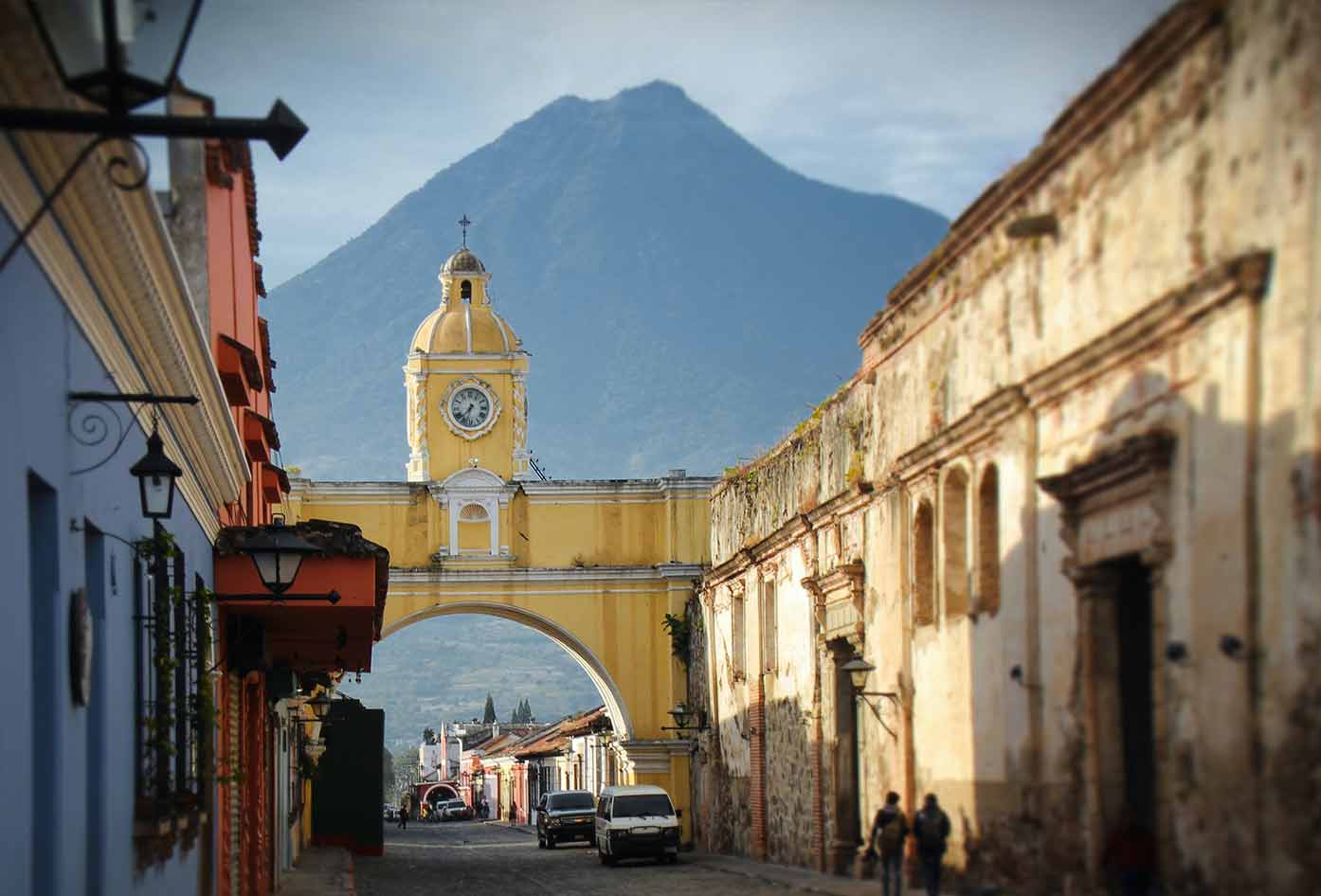 Antigua is a special place because it is one of the most developed towns in Guatemala which is geared up for backpackers and travelers
With so many things to do in Antigua, you can find yourself living in a comfortable bubble if you stay here too long.
Travelers make their way from Antigua to visit other parts of the country and end up even missing the comfort of Antigua.
That alone to me says a lot about the safety in Antigua!
I found that once travelers arrive here they're more concerned about safety when getting out in the "real Guatemala".
If you're traveling alone you should try and keep yourself to the major tourist hubs and the most commercially busy parts of the city.
Is Antigua, Guatemala worth visiting?
This colonial masterpiece is one of the highlights of a trip to Guatemala and is a staple along any Central American adventure.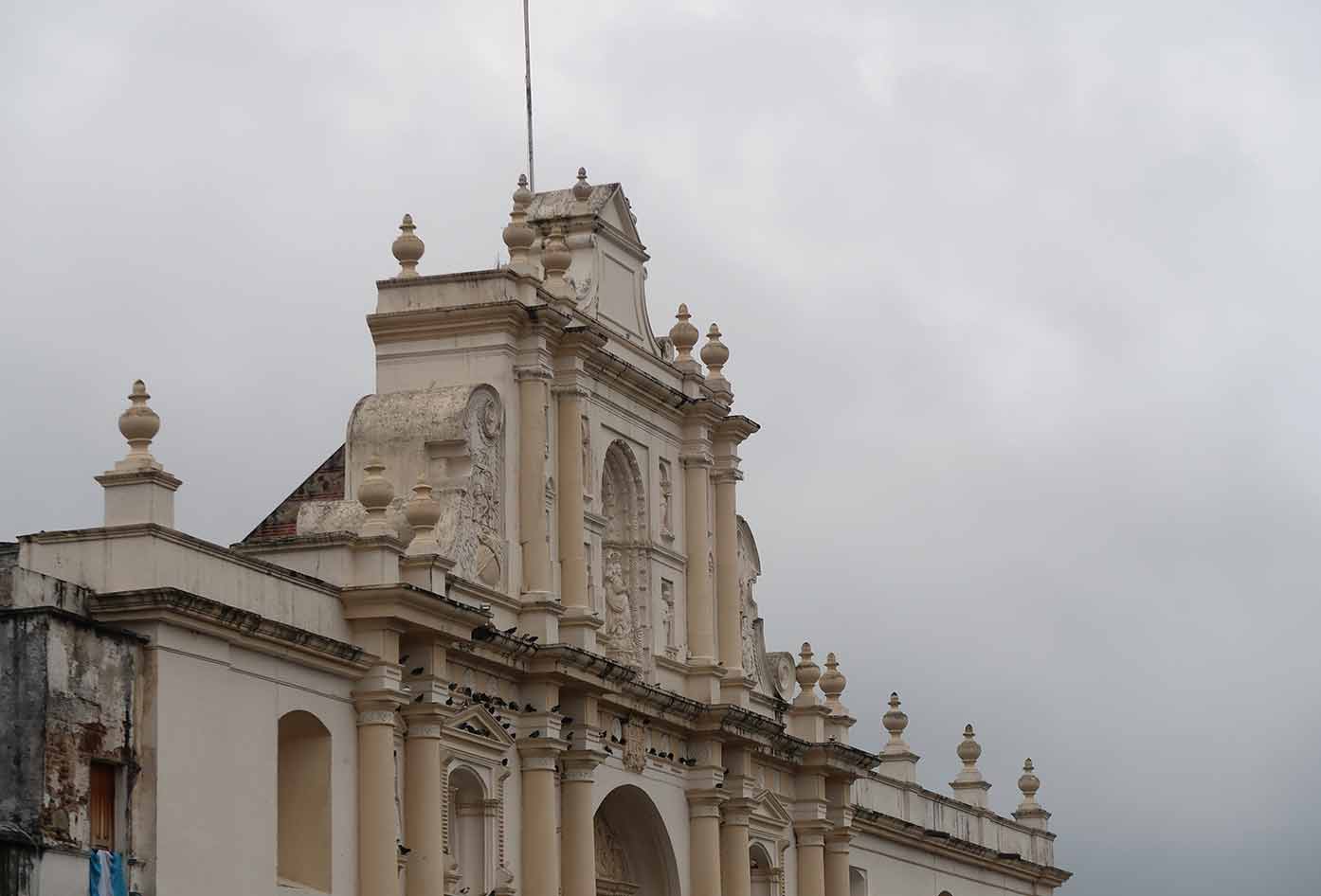 The former capital is laden with cobblestone streets and picturesque arches, as well as bustling markets too.
Whilst it has become quite touristy, it's still a great introduction to Guatemalan life and is full of must-visit gems.
However, what makes Antigua truly breathtaking is its insane landscapes, with as many as three visible volcanoes (on a clear day) towering over the colonial town from all sides.
Places like Lake Atitlan and Chichicastenango are relatively close-by.
This helps you to avoid the fear of whether or not Antigua, Guatemala is safe. In fact, once you leave Antigua you'll realize just how safe it is.
Even for unexpected tourists that weren't as inquisitive as you to even ask themselves such a question.
In short, it's safe (probably one of the safest places in Guatemala) if you pay attention to the people and surroundings that you pass by.
Safety Facts About Guatemala
Sadly, this part of Guatemala is known for being rife with corruption.
Indeed, around 60% of Hondurans and Guatemalans live life below the poverty line; almost 305 higher than other Latin American nations.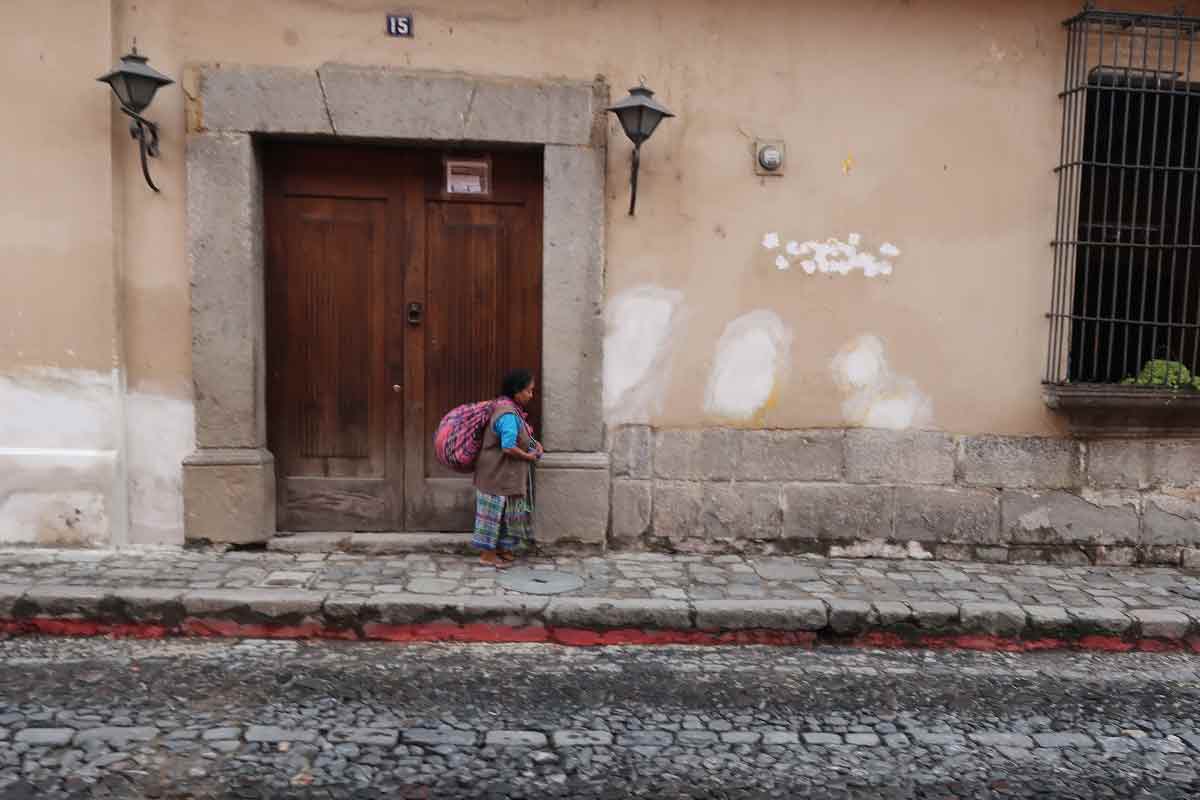 As such, this is a place with desperation in the air. Around 18% of the populace rely on money being sent from abroad by caring for family members.
As a woman, try and keep this in mind; Guatemala has a homicide rate of 22 per 100,000 people, though femicide rates are even higher.
But in all honesty, as a traveler backpacking Guatemala or coming here as a regular tourist should not effect, you. Exercise some of the general safety tips for Guatemala which I will mention below and you'll be fine.
Is Antigua Safe to Travel Alone?
Yes, it is – just be aware of any dangers that can be easily avoided. Try and avoid going into large open spaces alone, and especially avoid things like alleyways and small rural paths.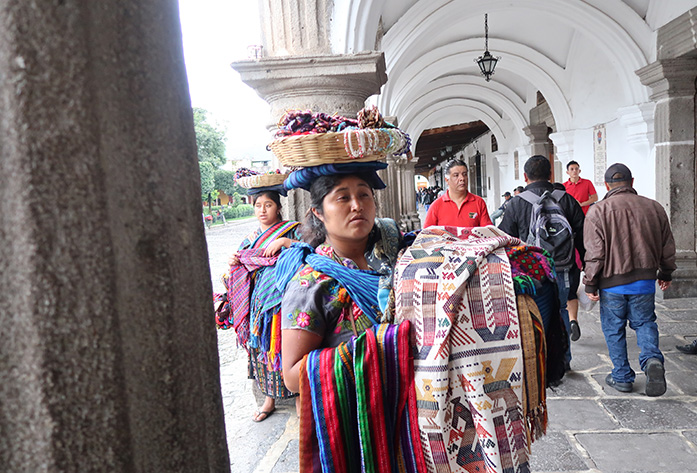 Always try and take an obvious route to where you are going, and where possible try and take private transport.
This will ensure you are much more likely to be able to travel around without having to worry.
As ever, you should look to take your safety seriously; if you feel unsafe, don't travel alone.
Antigua,Guatemala Safety Tips
Want to try and stay safe during your journey? Keeping your trip simple and not over-complicating things will make a good start.
No need to arrive here showing off worldly possessions, for example.
⤵️ Below are some general safety tips for Guatemala:
Don't flaunt your wealth or your fashion – it only draws attention to you.
Avoid large crowds as much as you can – you never who awaits.
Don't hang around the same place for too long.
Prepare for culture shock symptoms adapting to new towns.
If somewhere gives you a bad feeling, trust your gut – don't go.
Avoid getting into 'party mode' in public, especially around large crowds.
Consider where you are – poverty is rife here, so keep a low profile.
Avoid getting into long conversations at night on the streets.
If you keep the above tips in mind, you'll find that Antigua, Guatemala is a much safer place to visit for the most part.
Traveling Guatemala by Chicken Bus
One means of travel in Antigua is to go around by 'chicken bus'. These are mostly old forms of the bus, and they are likely to be old converted US school buses. Like the one below seen in Antigua.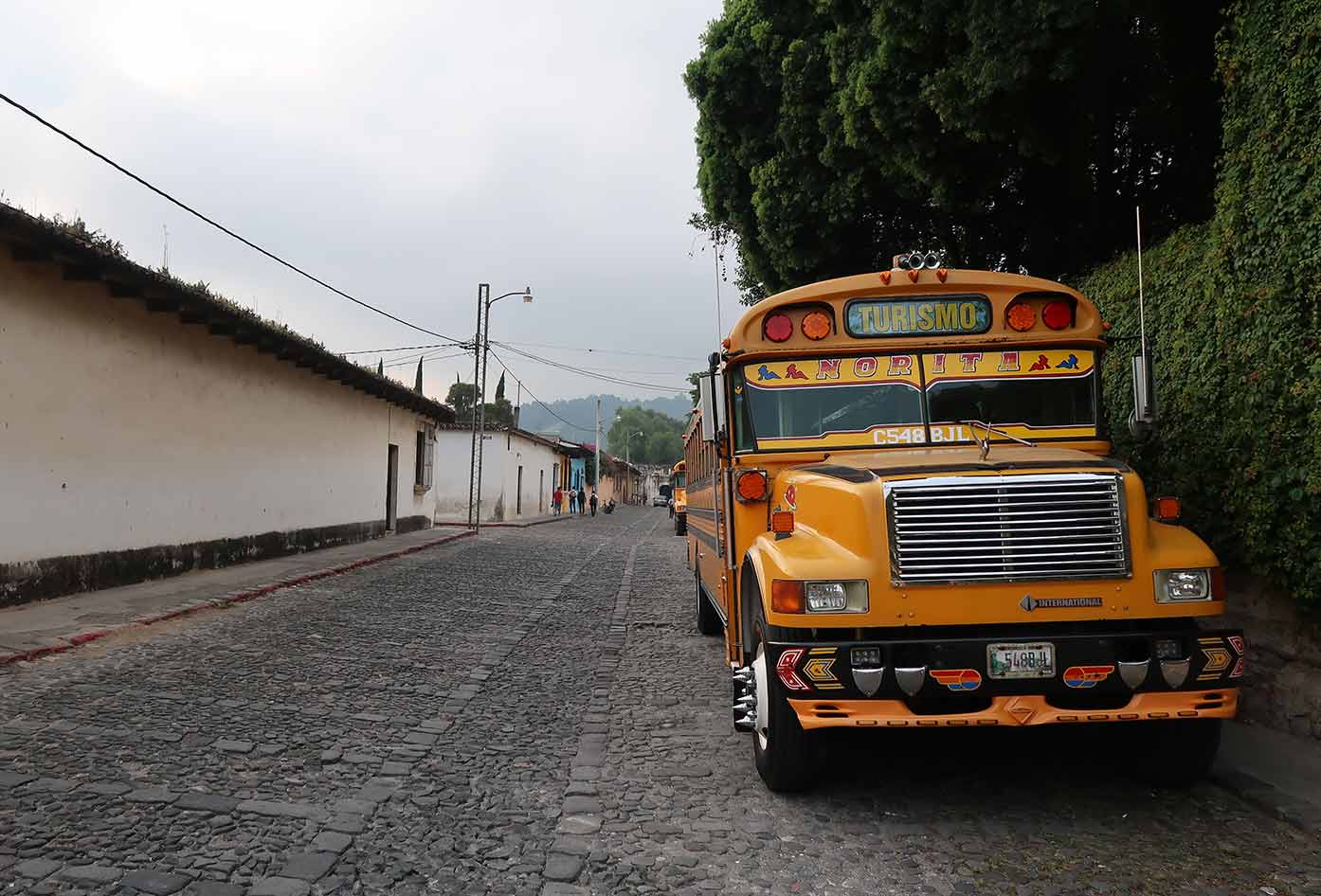 They are often not in the best condition, and they tend to match up poorly with some of the reckless driving you'll see on the roads.
Avoid only taking these buses if they are relatively sparse. Also, try to avoid them when they are full as they are a pickpocketer's paradise.
Got Travel Insurance for Antigua?

Designed by travelers, for travelers, World Nomads covers more than 150 adventure sports and activities so you can explore your boundaries.
Antigua, Guatemala: Is it Safe?
If you want to make sure that you can stay safe, then keep researching, and please take all of the above into account.
That will help you to make sure you can travel safely, and avoid any of the usual upset or worry that might make your trip seem dangerous.
Are you traveling alone? See my epic Central America itinerary if you plan to visit more places on your trip around the continent.
📌 Like this article? Pin it…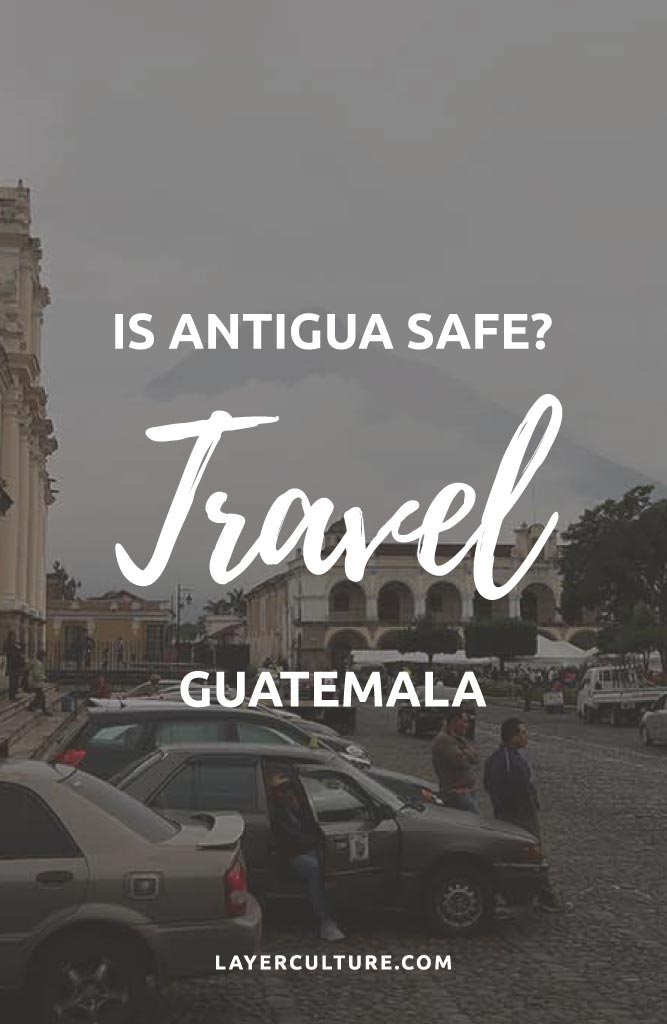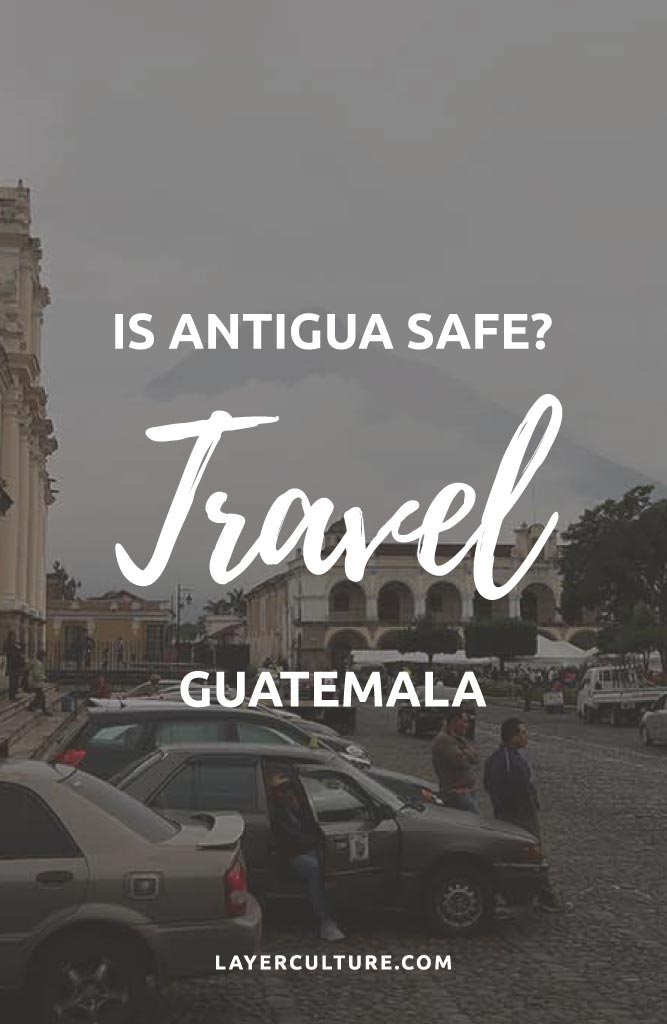 Missing something? Got tips, tricks & advice we can learn from?
💬 Leave a nice comment or let's start a conversation below!
---
"Dear friend! Some links in this post contain affiliate links. Meaning, if you click through and make a purchase, book a hostel or sign up for a tour, I may earn a small commission at no additional cost to you. Your support means a lot and helps me to keep traveling and maintaining the quality of this site for you."