Are you looking for things to do in Cordoba, Argentina?
With the activities I'm sharing with you below, you'll easily learn what to do in Cordoba and feel comfortable moving around the city.
My expectation of Cordoba was to feel a slower pace of life and here I managed to reconnect to the heart and flow of Latin America I know.
If you've read my earlier posts you'll know that I spent around 6 months living in Buenos Aires back in 2015.
Things to do in Cordoba, Argentina
After recently traveling to Purmamarca my purpose here in Cordoba was to get a different taste of life in Argentina.
Cordoba is home to the second oldest university in Latin America.
However, you'll be pleased to know there's plenty of old, and new culture when researching what to see in Cordoba, Argentina.
Is Cordoba worth visiting?
As one of the safest cities in South America and the second-largest city in Argentina is much less visited than the capital but is worthy of a stop.
Here you can experience a rich cultural history, which can be seen with its abundance of Jesuit ruins and historical sites.
Some of the very best to visit here include Plaza de San Martin, Iglesia de los Capuchinos and The Jesuit Block. After you've finished these?
Head to the historical center and wash down the infamous Fernet and Coke with locals on one of the many cobblestone streets.
How to get to Cordoba
I arrived by plane to Cordoba. Definitely, the most efficient way when traveling from Buenos Aires. Use Skyscanner to get the best prices.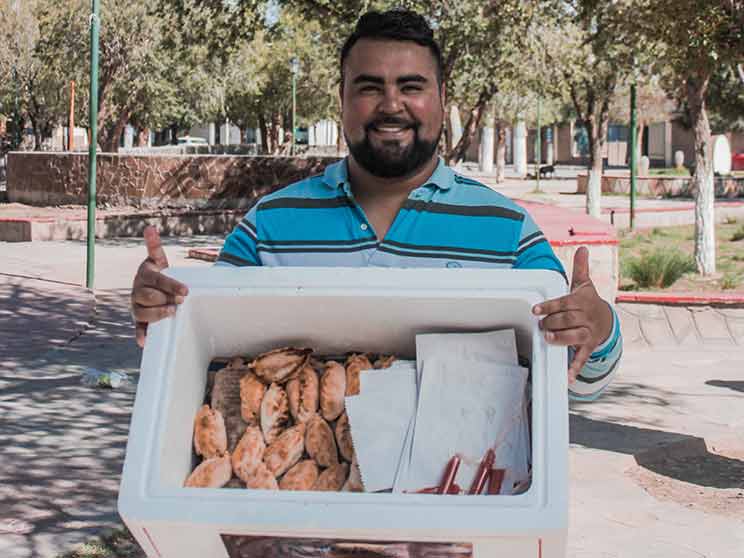 The municipality has invested a lot of funds into the arts and culture scene here. Making Cordoba a fascinating place for travelers to Argentina.
Getting a chance to visit Cordoba was one of the cool things to do in Argentina that I'd planned for myself outside of Buenos Aires trip.
Things to do in Cordoba
Now we've gotten the introduction out the way, let's look at some of the main things I recommend you do while exploring Cordoba.
Plaza de San Martin
This is the downtown area of Cordoba and a central location. There's a walking tour you can take and space is used for cultural events.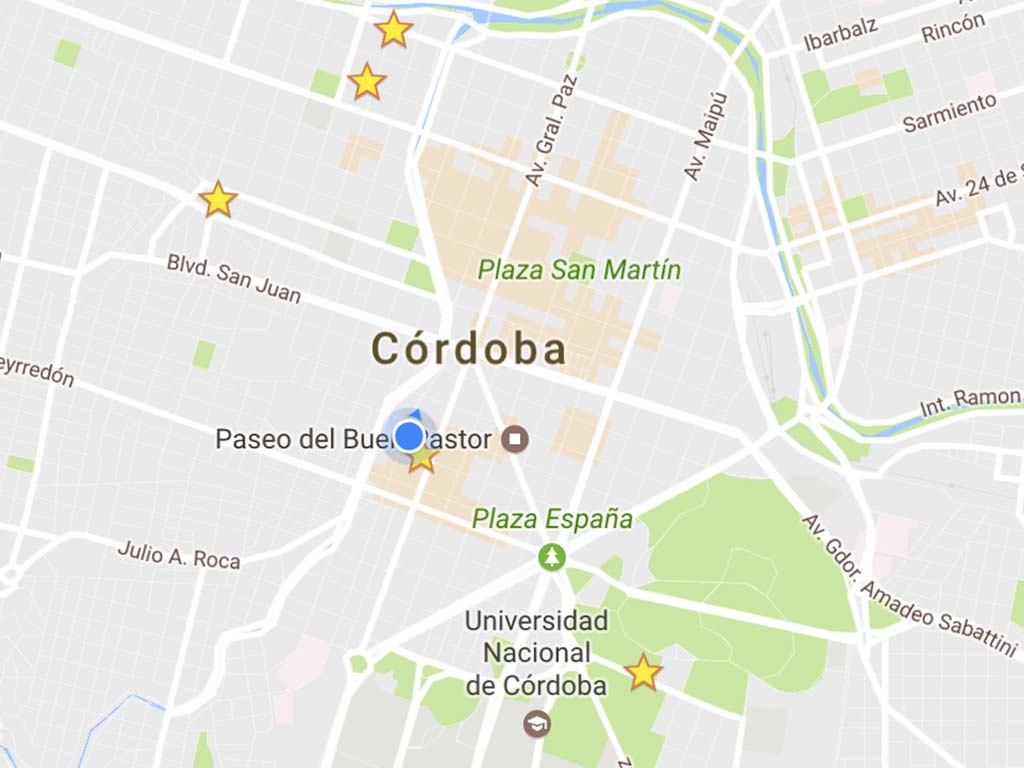 You'll notice people group around the statue during the day/night so it makes the perfect place to add to your list of things to do in Cordoba.
Here you'll find one of Argentina's historical landmarks, the Cathedral of Cordoba, which is the oldest church in service in the country.
Museo de la Memoria
Sad stories but one of Argentina's best places to visit because it has exhibits that help you understand the people and history of this place.
If you want to learn Spanish it's great because most of the information is in Spanish. It's free entry so there's no entrance fee.
Evita Fine Arts Museum
A look at the work of French architect Ernest Sanson. If you've you seen Evita. The building itself is tourist attraction in Argentina and it was actually later named after the Argentine First Lady.
The Museum consists of a collection of over 500 works including art by Pablo Picasso. If you like arts and history this is one of the places to visit in Cordoba you shouldn't miss.
Paseo del Buen Pastor
One of the best things to do in Cordoba is explore the history and culture of Argentina that is showcased at Paseo del Buen Pastor.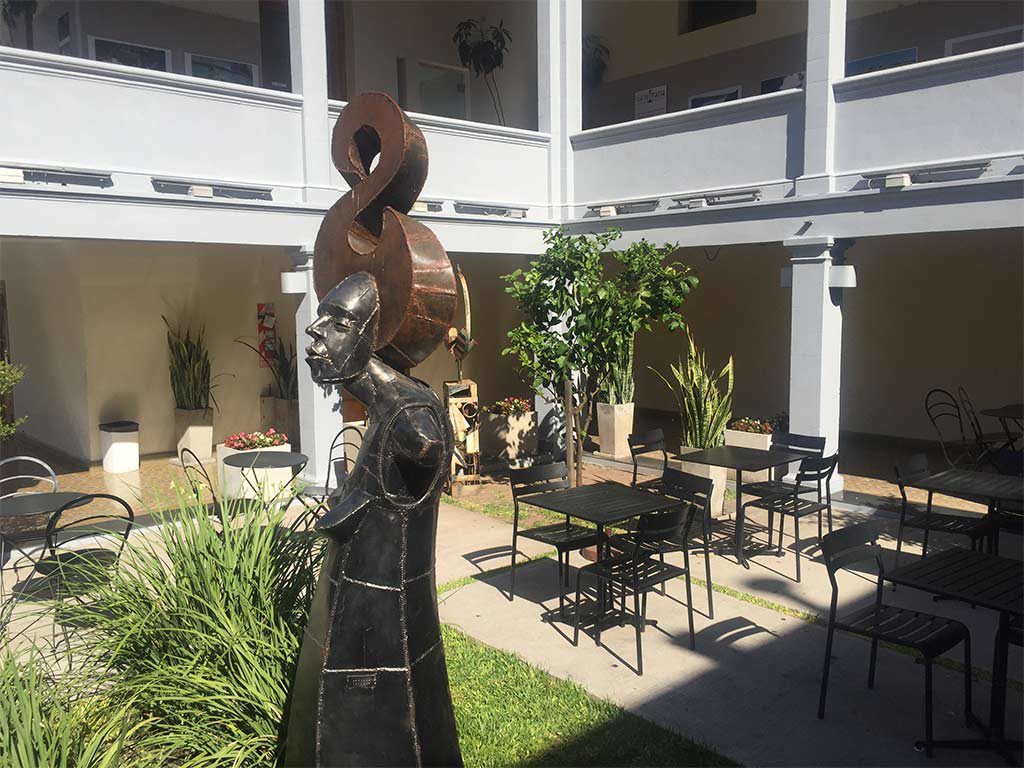 This is a cultural center where you'll find various cultural artifacts. I was fascinated by the photography exhibitions on display.
This turned out to be one of my favorite things to do in Cordoba. What interested me the most was looking at some of the astonishing artwork, sculptures, and photography by local artists.
This is a truly magical place in the center of Cordoba that offers shade and tranquillity. A good spot to connect with locals at the same time.
220 Cultura Contemporánea
There are some cool things to do in Argentina and this is one of them.
This is the kind of place where you can expect to see photography, candid documentaries, interactive workshops, graphic design, and even stand-up comedy. Another opportunity to practice your Spanish.
What to do in Cordoba, Argentina is very interesting, especially because this city offers you an amazing cultural agenda.
💡Smart Travel Tip
Traveling Argentina with laptops and expensive Camera gear? It's vital that you have a decent insurance plan that covers you.
Brunch at Brunchería
Although eating out can be a challenge, finding healthy plant-based food in Cordoba is definitely possible.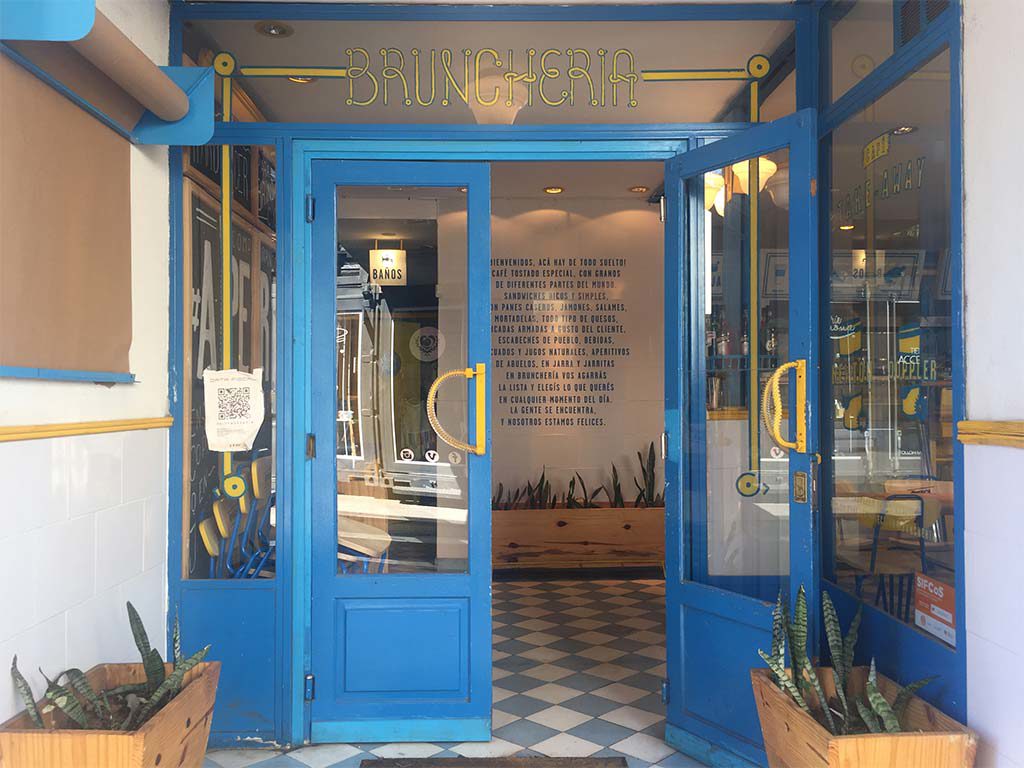 One challenge for me was getting past the abundance of meat and cheese but I found some good restaurants in Nueva Cordoba.
💡Smart Travel Tip
There are restaurants that offer more than the average menu here in Cordoba, you just have to find them.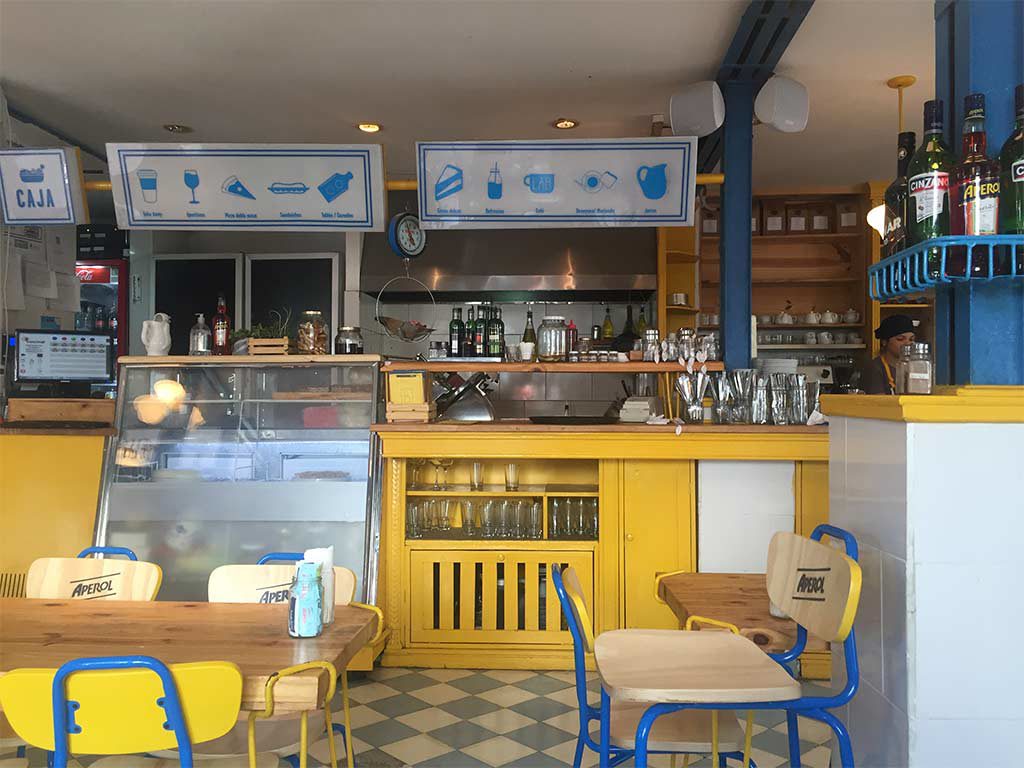 Brunchería was my favorite place to eat and work. It offers a wide selection of tasty food and drinks presented in a joyful way.
After recently starting my journey as a travelpreneur it made sense to set up my workstation and make most of the light and airy atmosphere.
My strategy for working changes depending on where I am. But one ritual I have is using my Airbnb rental as a personal office space.
That way, I have the infrastructure I need. Making it possible to carry out the daily tasks I do online whilst constantly on the road.
Take public transport
When moving around Cordoba I didn't use public transport so much.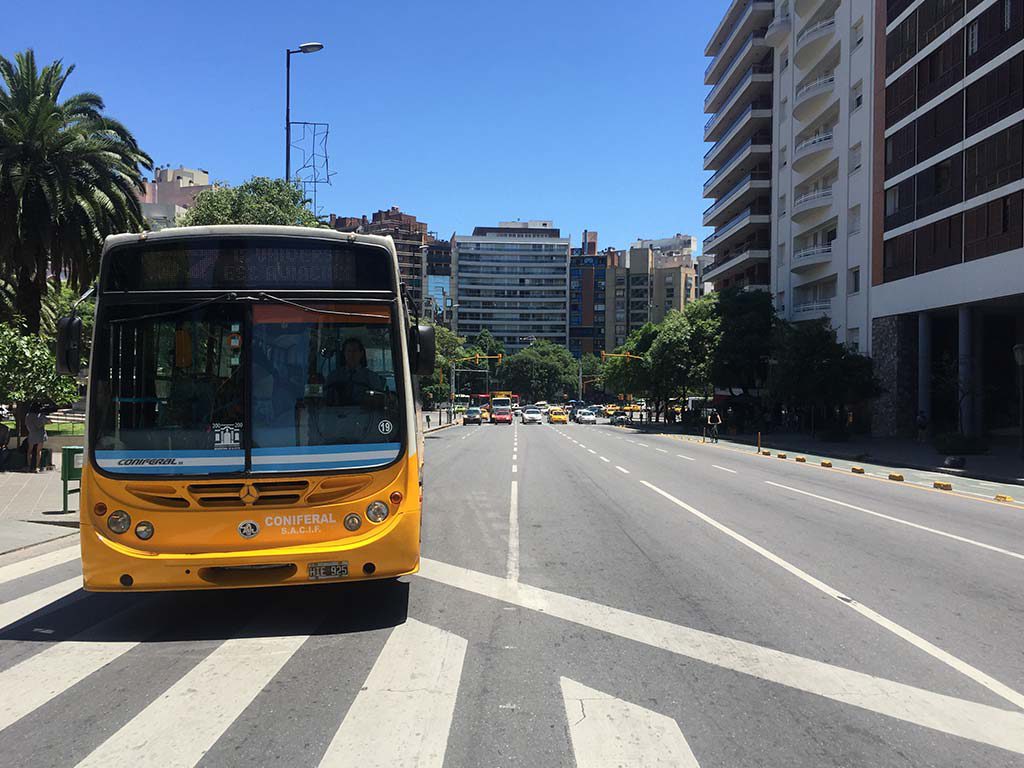 One would think something as simple a catching a bus would be easy. The thing is, you need a special card to take any bus in Cordoba.
For me this meant conversing in Spanish with locals (a way to be able to practice Spanish) to find out where to buy the card.
💡Smart Travel Tip
Not every kiosk sells this travel card. As difficult as it may seem initially. I highly recommend getting a bus card when in Córdoba.
You can also use the card to get to the airport for 25 pesos. The bus took around 35 minutes and dropped me outside the airport.
Where to Stay in Cordoba
If you're a digital nomad or a person who works online, using Airbnb allows you to double up your accommodation as a living/work space.
Suggested places to stay in Cordoba:
I found a spacious and modern apartment for around US$35 per night with a nice walk (10 blocks) to get to the city center.
Or, maybe get some quick ideas of the best hostels in Cordoba if you're on a modest or 'backpacker's budget' and want to save some cash.
Cordoba Travel Tips
See these travel tips for Cordoba to ensure you have the best stay whether you're on vacation, backpacking, or traveling with friends.
⤵️ Dan's Travel Tips For Cordoba:
You need a card for taking public transport in Córdoba, called Red Bus. You can buy it in the Omnibús terminal (bus terminal) or even hostels and hotels offers it to their guests.
Visit Villa General Belgrano from Cordoba. It's a beautiful place that remembers the alpine architecture with a strong German Heritage. If you go in October, you'll enjoy the International Oktoberfest but you'll have to book accommodation in advance.
Check La Manzana Jesuítica y las Estancias de Córdoba (Jesuit Block and Estancias of Cordoba).
It's a UNESCO World Heritage Centre dating from the 17th century.
Volunteerng is another way that backpackers manage to spend time in Córdoba. There are many opportunities allowing you to stay for two weeks and more.
Explore the city on foot or by bike. It's quite easy because there is a large pedestrian zone. If renting a bike, don't forget your helmet.
ATMs are common in the city. Just be careful as always when withdrawing money.
Barrio Güemes (Güemes neighborhood) has the best atmosphere. That's why it's the best place for walking, especially at night. You'll find restaurants, pubs, artisan markets, stores, and a lot of art!
If you are learning how to dance Tango be sure to head to Barrio Güemes too. It's the best place to enjoy Milonga Argentina.
Check both Nueva Córdoba and Cerro de las Rosas, for some of the city's best restaurants.
If you have time, plan an adventure trip from Cordoba. There are a lot of stunning spots you can visit in the rest of the province.
Got Travel Insurance for Argentina?

Designed by travelers, for travelers, World Nomads covers more than 150 adventure sports and activities so you can explore your boundaries.
Things to do in Cordoba, Argentina
All in all, Cordoba is a beautiful city that has a moderate pace. I wrote this Cordoba travel blog to help you get a better idea of the city.
I prefer medium size cities, but if you'd like to get to know some of the lesser known places in Argentina, see my friend Owen's site.
The good news is that Cordoba doesn't feel rife with international tourism, but also has plenty of sights to see as a tourist. If traveling in the north of Argentina it would be rude to skip it.
I hope now you have a better idea of things to do in Cordoba and this helps you with your Argentina trip planning and deciding where to go.
📌 Like this article? Pin it…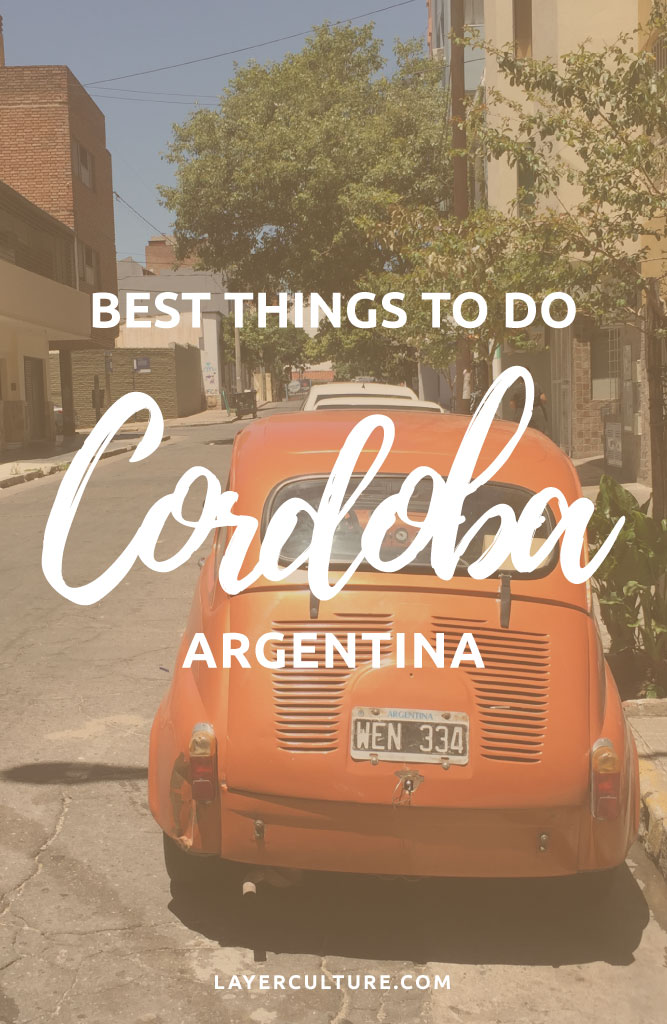 Missing something? Got tips, tricks & advice we can learn from?
💬 Leave a nice comment or let's start a conversation below!
---
"Dear friend! Some links in this post contain affiliate links. Meaning, if you click through and make a purchase, book a hostel or sign up for a tour, I may earn a small commission at no additional cost to you. Your support means a lot and helps me to keep traveling and maintaining the quality of this site for you."